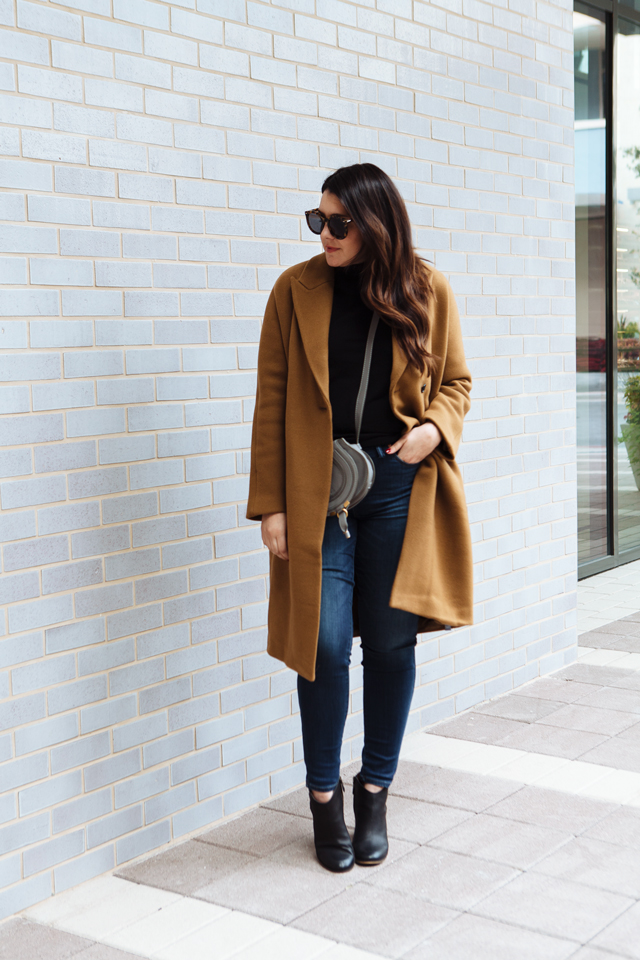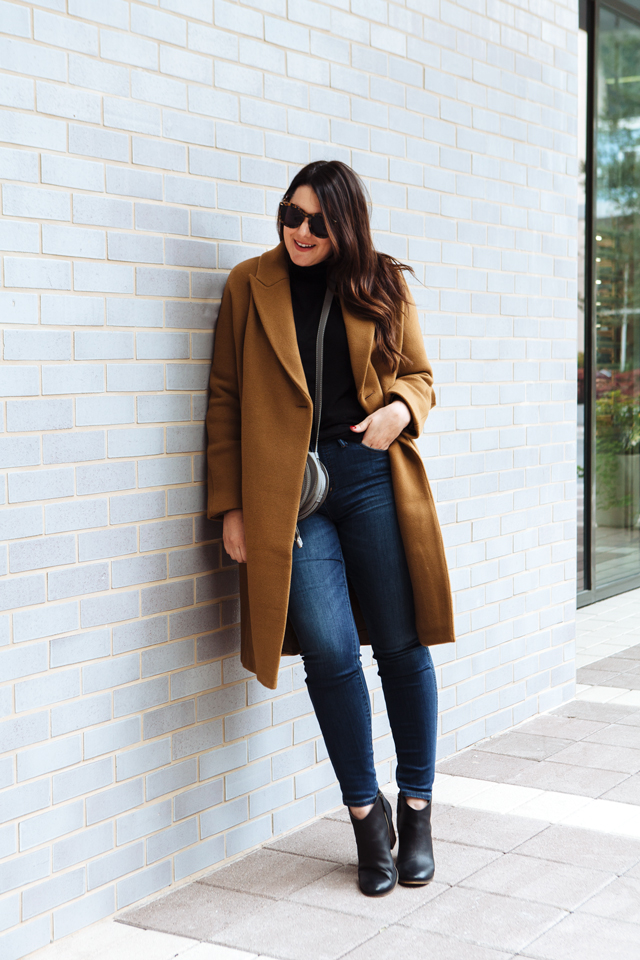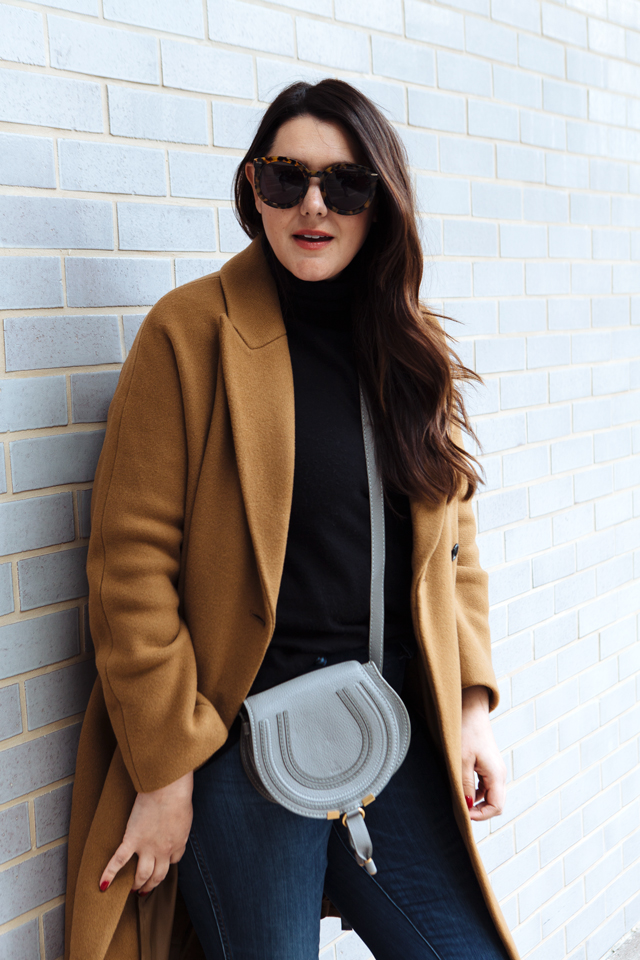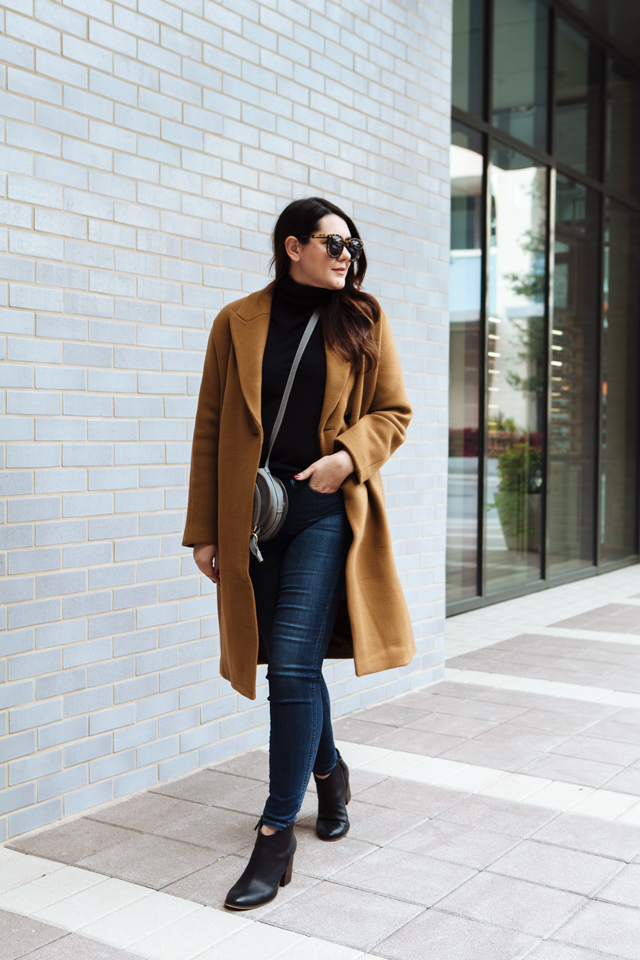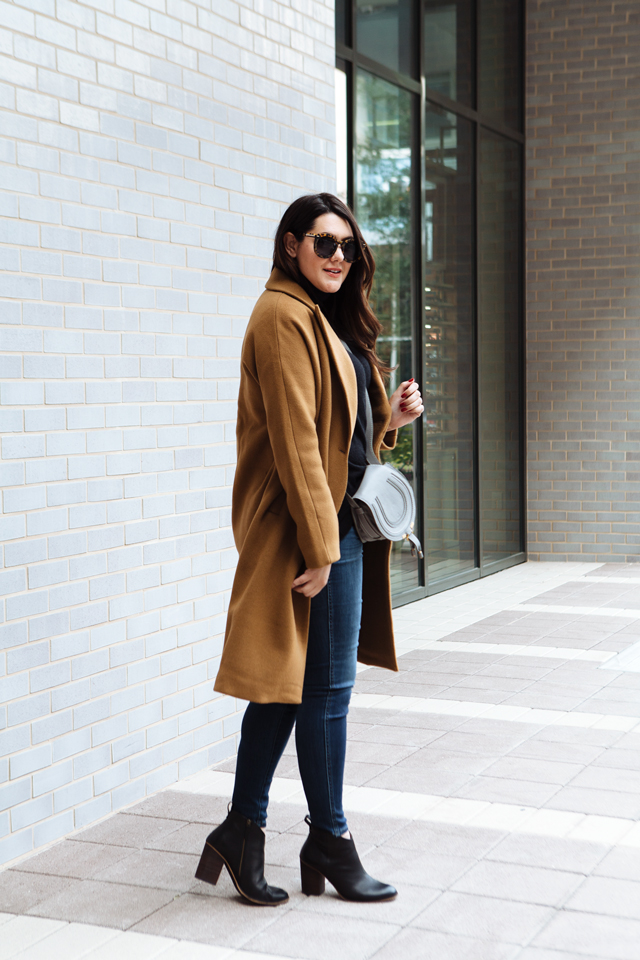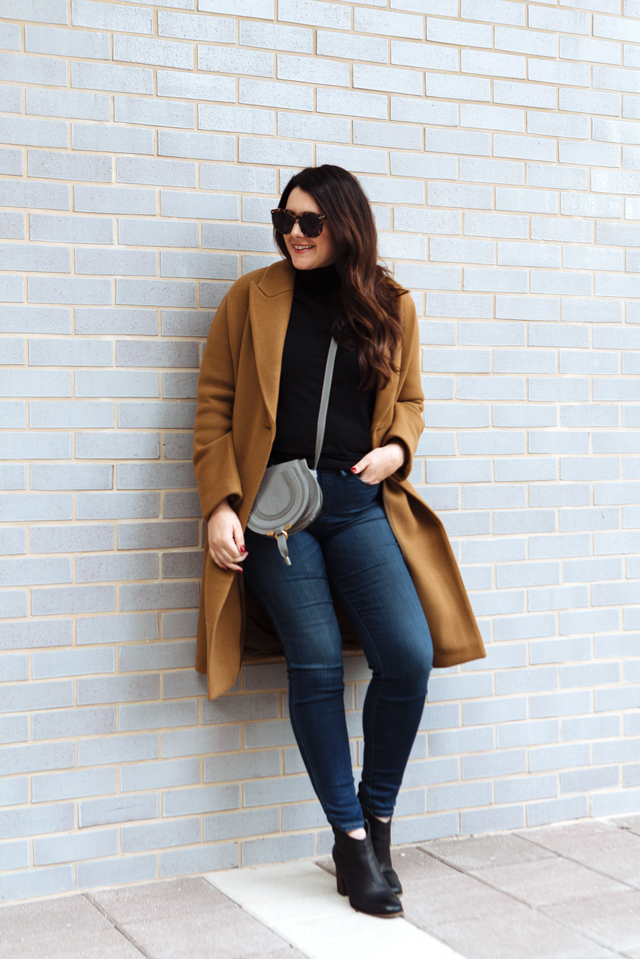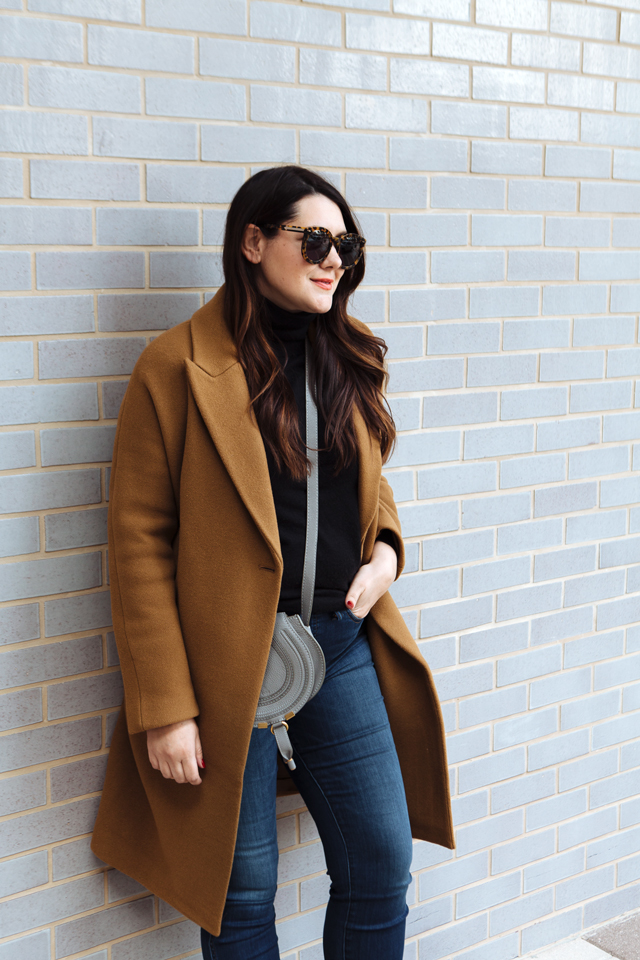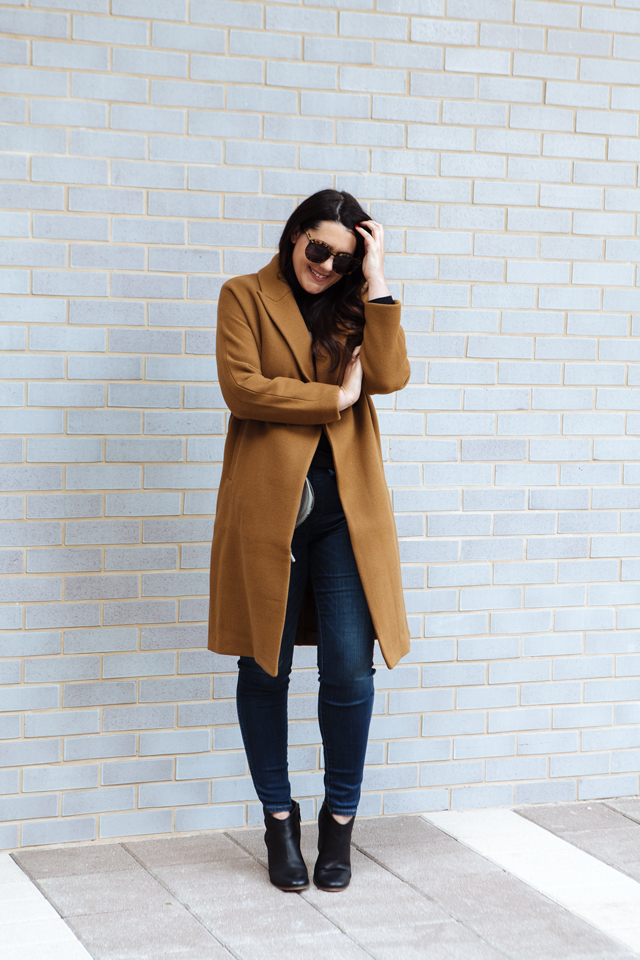 Being a native Texan, when cold fronts hit I always forget a coat on that very day. It's happened every year since my school days. This is defintely a character flaw. Gemma was bundled up, Bryan was smart enough to grab a coat himself, but me? Nope — I didn't grab a coat, a scarf, one of those hand warmers you break up and they keep warm for hours. Nothing. In fact, I'm wearing a lightweight sweater as if that means anything. Lightweight sweaters for fall — great! Lightweight sweaters for wintery days — LOL. And it's not like coats weren't on my mind, I had just finished cleaning out the coat closet. Yep, I'm just that goofy these days. Can I blame 'new mom brain' or lack of sleep? How long can I claim 'mom brain'; are we talking months, years, decades? Let me know.
The other thing is I was kind of in a pinch with a winter coat. I really did a great job of cleaning out the coats but I left myself with few options. I have been on the search loosely for a great neutral or camel coat this winter. So while running errands on that very cold yet fated day, I realized a Madewell was just sitting there with racks full of coats and I ran in and found this one immediately. I mean if that wasn't great luck, I don't know what is. (Bryan said that finding a coat in the middle of November in a retail store seems pretty normal. He's such a naysayer. Gonna go buy a few lottery tickets, I'm feeling so lucky.) 
That long winded story to say I have found my winter coat and I love it. It's SO classic and timeless. In person, this coat is kind of an olive meets camel color, which is so unexpected. And it's so warm and layreable. With that being said, it runs oversized by at least a size. Some of the reviews said to size down two sizes but I just went down one size. Size down at your own risk. It's also available in this grey, but if I'm being honest the grey in person was pretty drab. I wasn't drawn to it as immediately as I was this color. You can find the Madewell Atlas Cocoon Coat here.