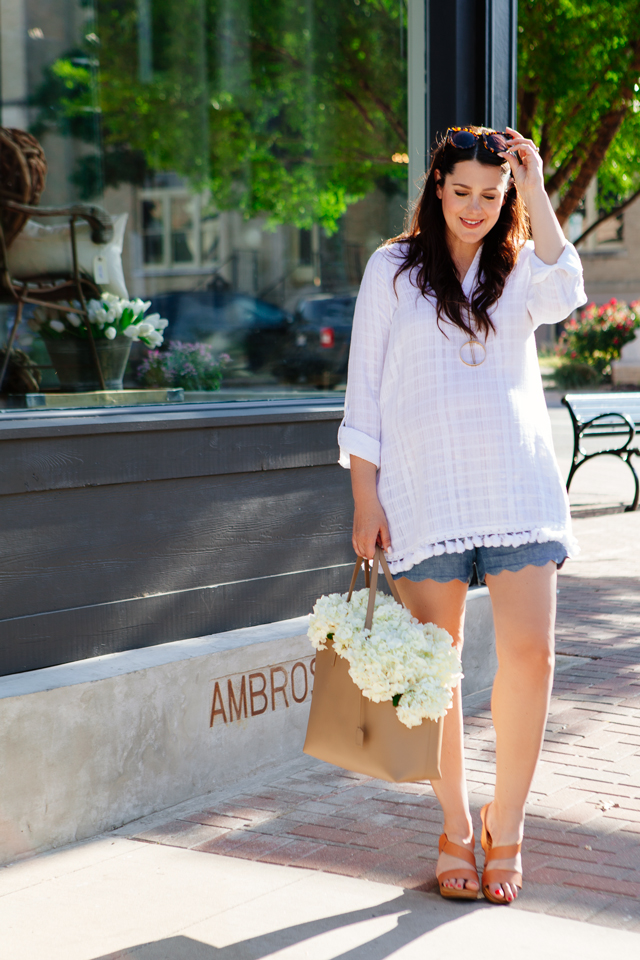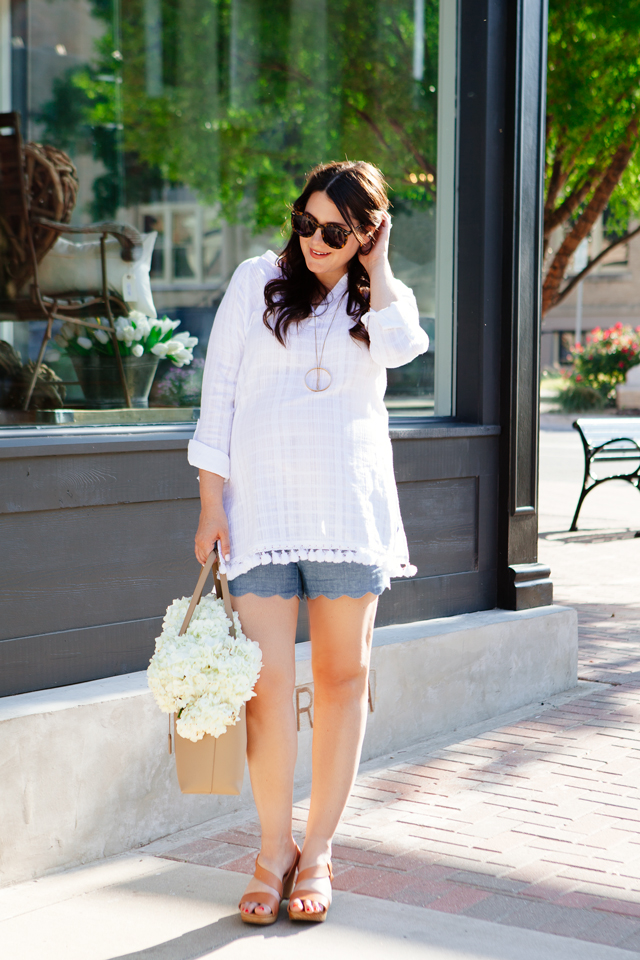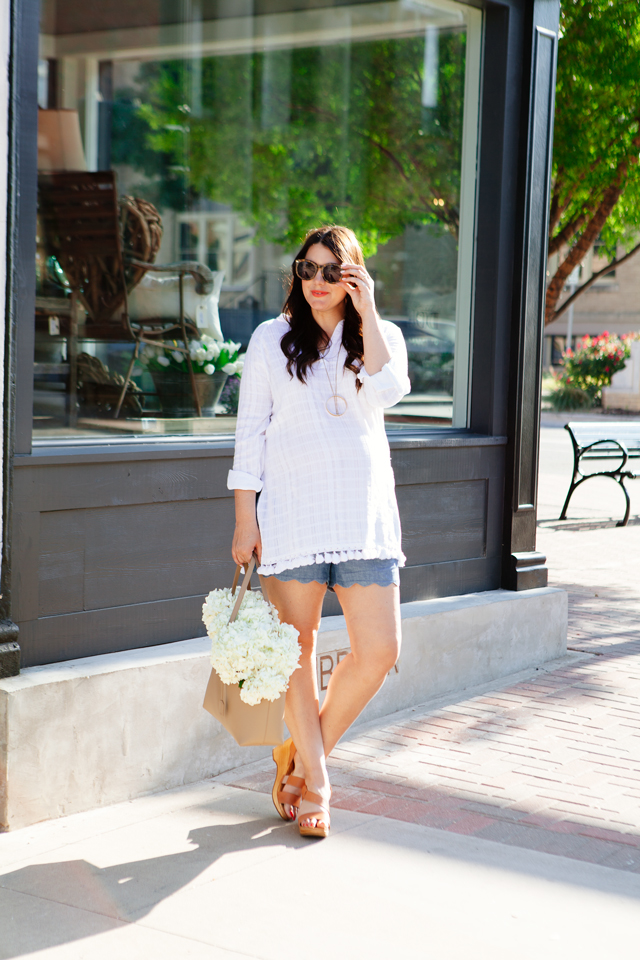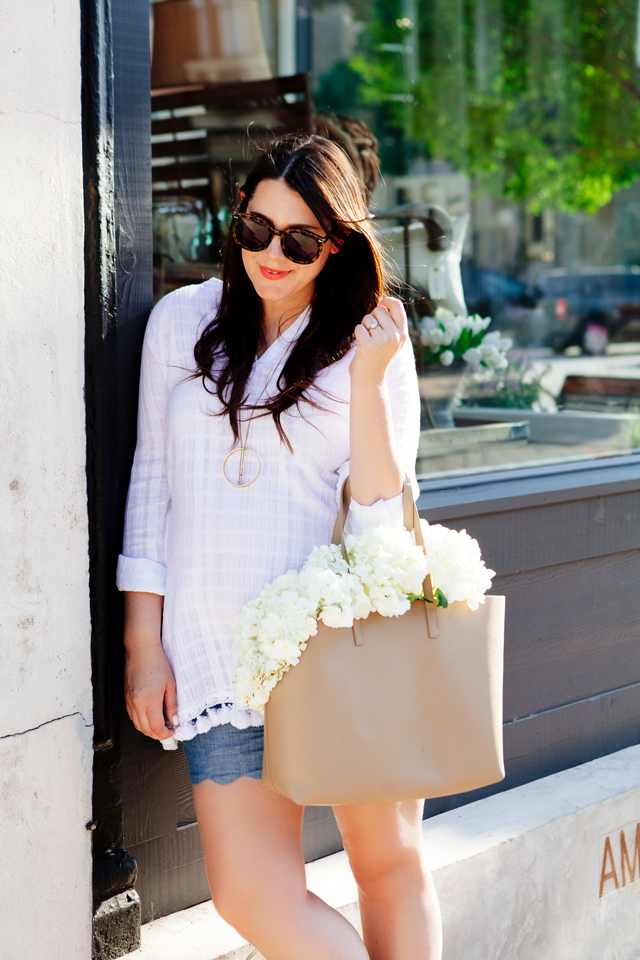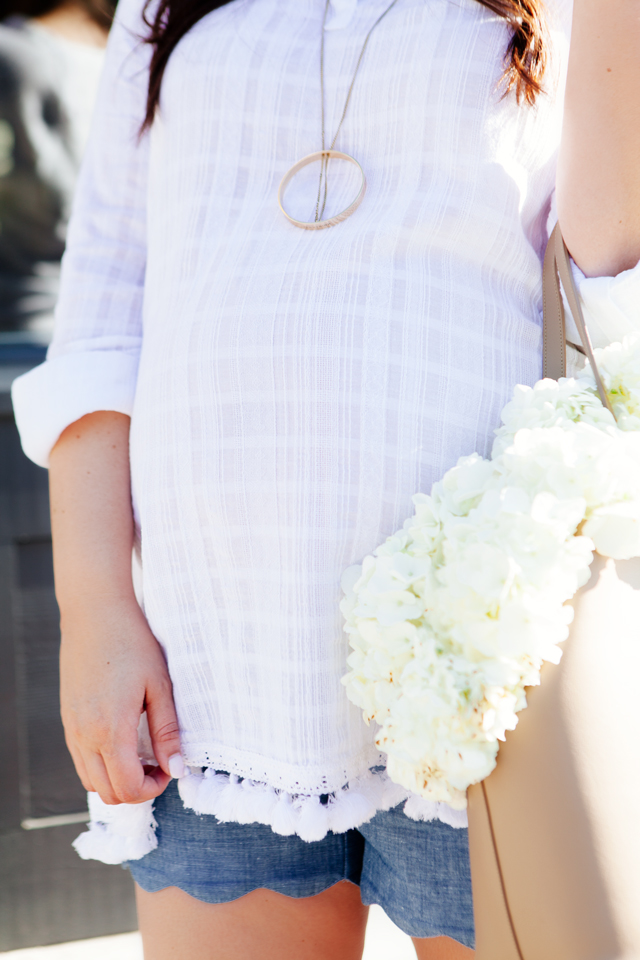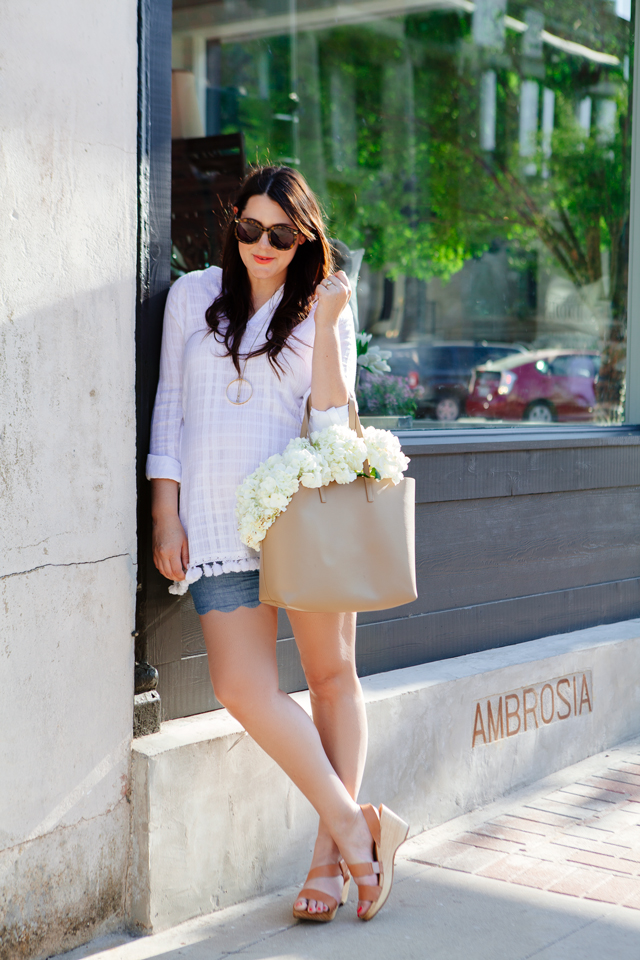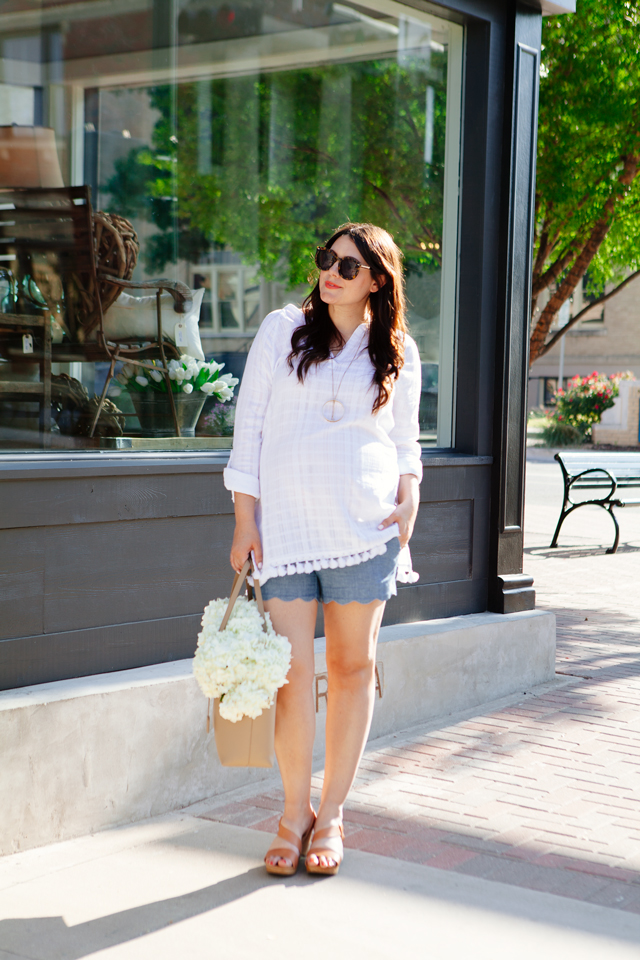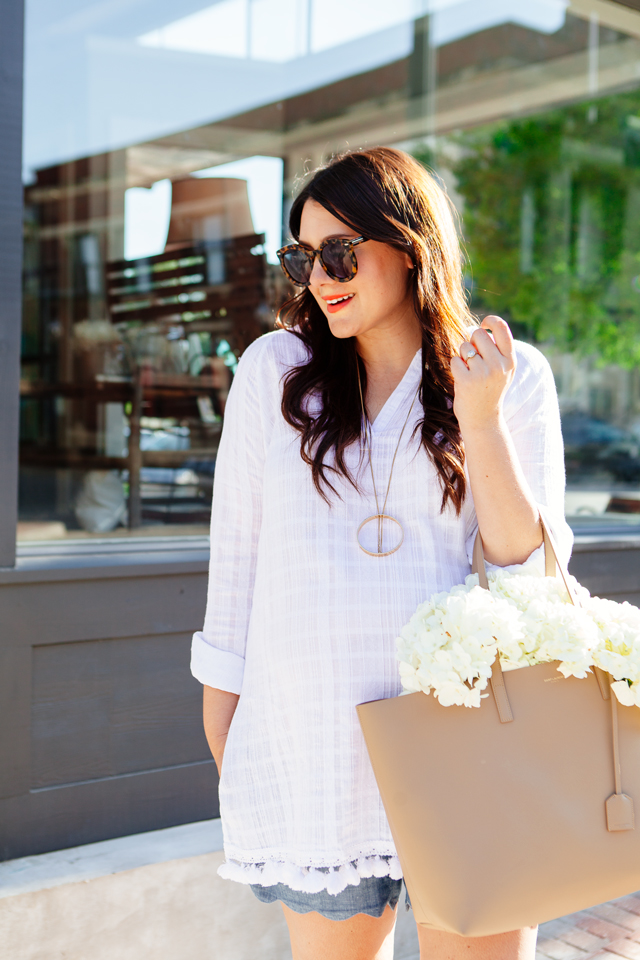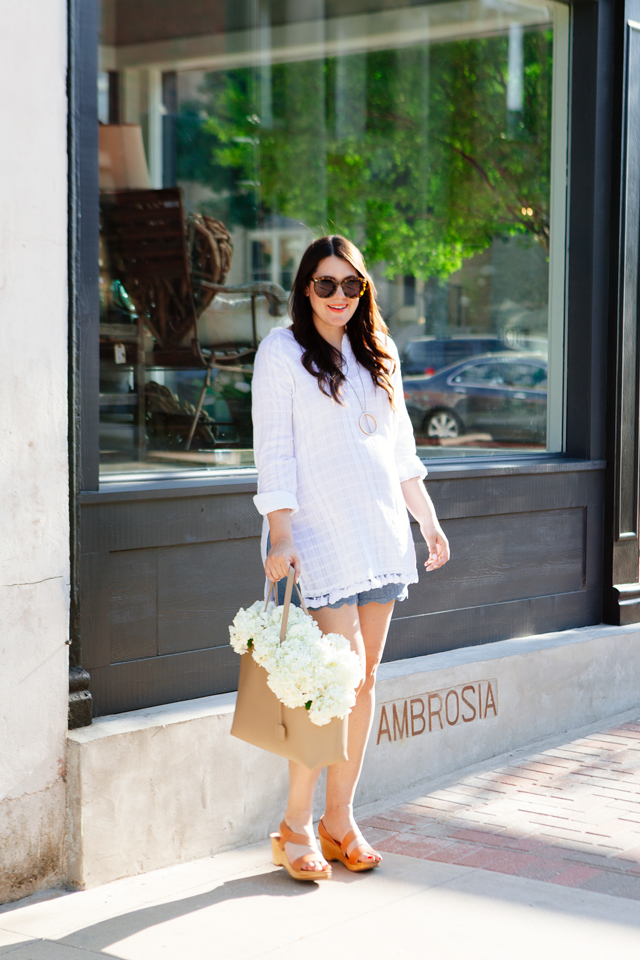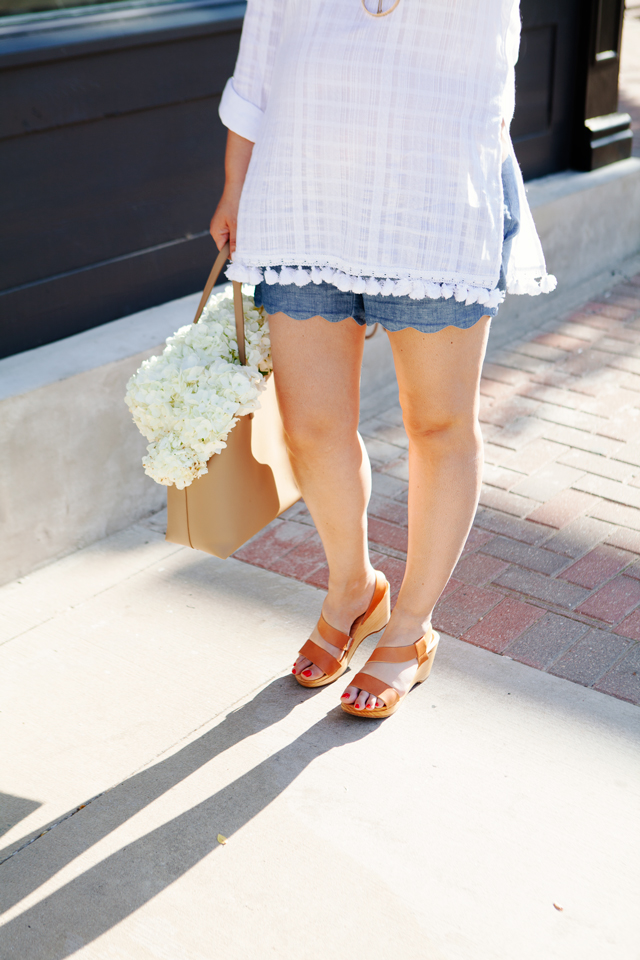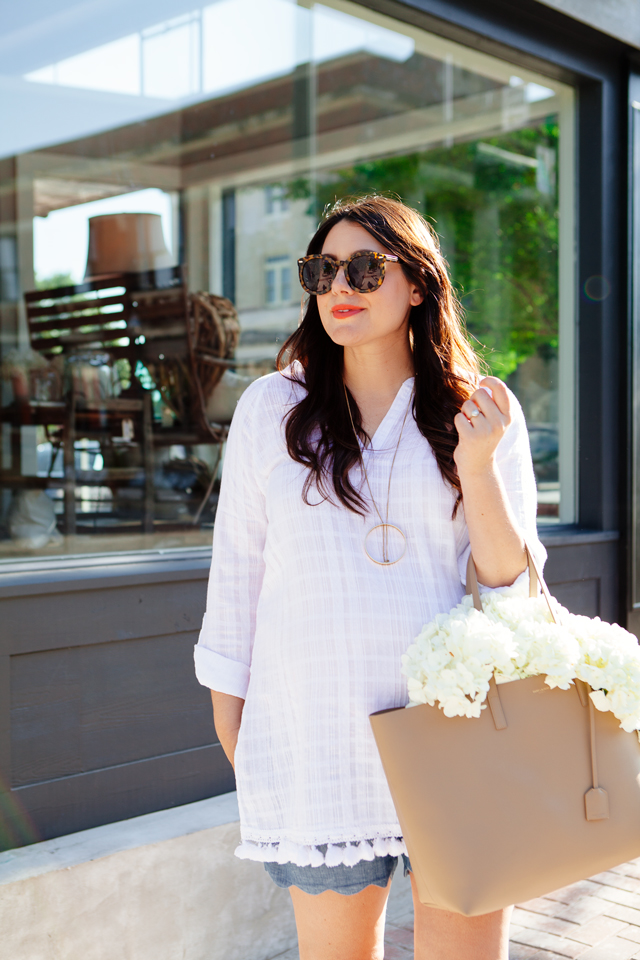 These shorts are a godsend. I try not to be too dramatic about clothing — keyword here is *try* — but finding shorts has been a battle. When I saw these at LOFT the other day, I've literally never bought something so fast online. I almost paid for the million dollar overnight shipping but then I got a hold of myself. I've got overnight shipping taste on a standard shipping budget, you know? Anyways, I have a feeling these are going to be lived in this summer. Perfect length and so adorable. They remind me of my scalloped Club Monaco shorts from last summer that I loved. It's nice to have something to look forward to wearing when you're pregnant. Knit dress, off the shoulder tops / dresses and these shorts make my life very easy. You can find the non-maternity version here!
Speaking of the easy life, this tunic makes me want to sit on every patio possible with a lemonade and not a care in the world. But you know, that's just the weekend still talking. I love anything with tassels these days, but this tunic was just too much adorable for me to pass by. (This top would also be adorable with white jeans!)
So good news and bad news on these adorable Free People clogs. Good news: they are adorable and a very lovely heel height for summer. Bad news: they are super tight when you first put them on and you think no way is this going to work but they do. These are the 'must break-in' type of sandal. I didn't think they were going to fit but once my husband and I got them on — don't worry I need assistance with all shoes now, not just these — they were fine. But it was a struggle because the leather is thick which is great! But it's also very tight which just means a little bit of breaking in is needed. I just thought you'd want to know if you liked them. They need some TLC before they are comfortable.
On deck this week: our nursery furniture is coming in! And I am counting down the days. I'll share on insta-stories when it comes in, if you are interested! Exciting things happening these days!