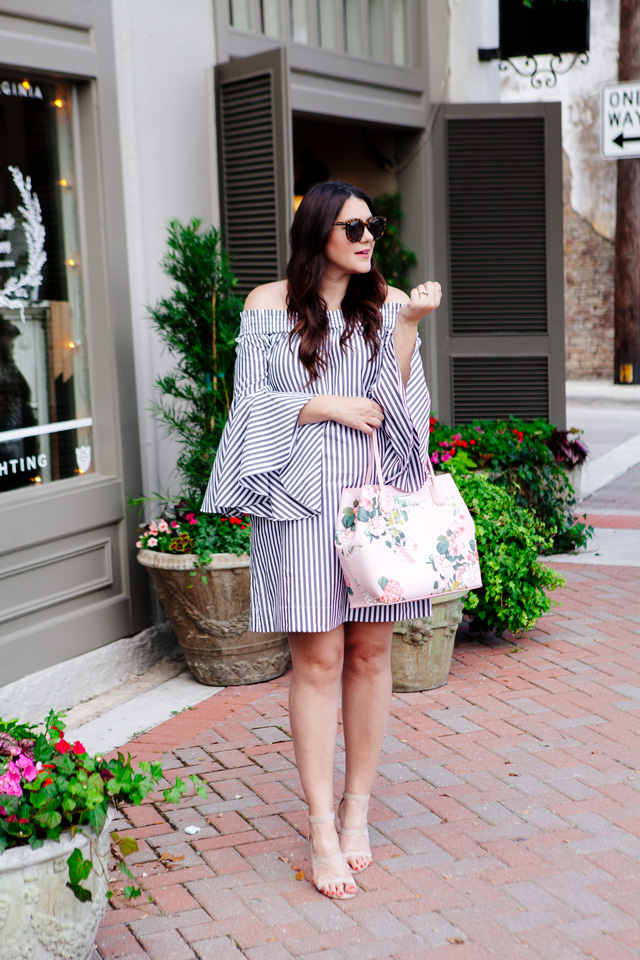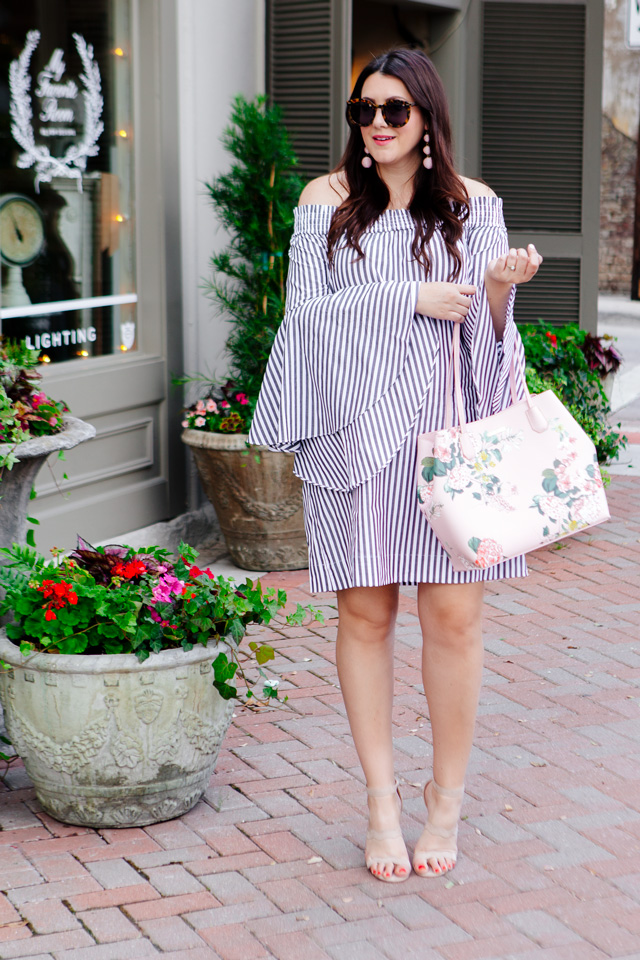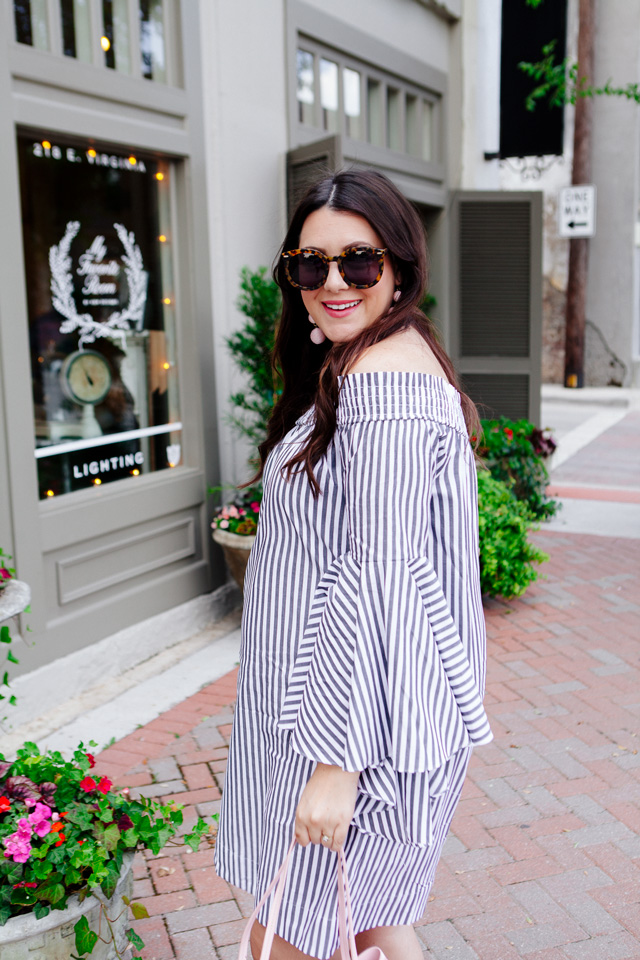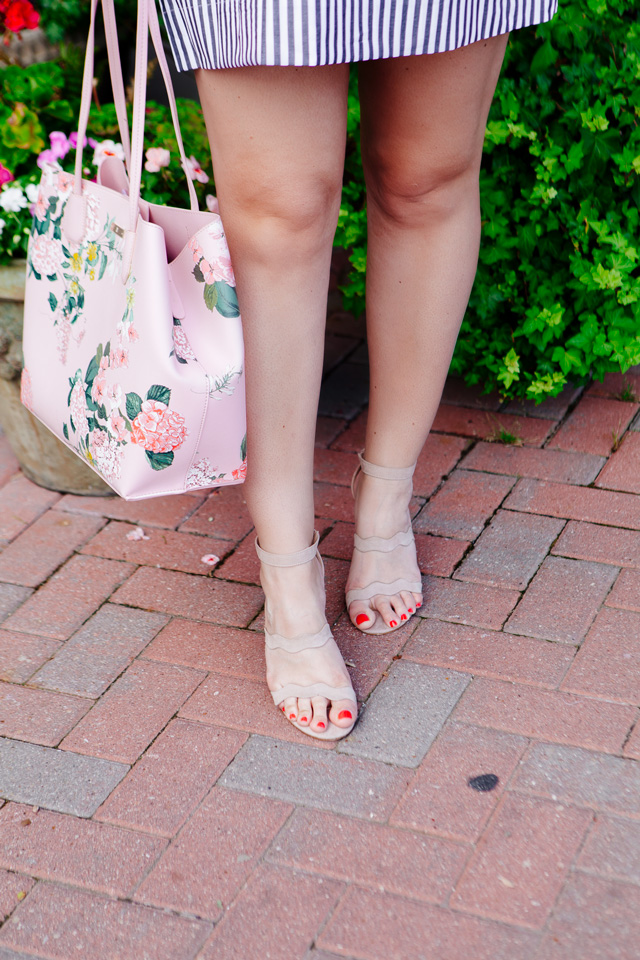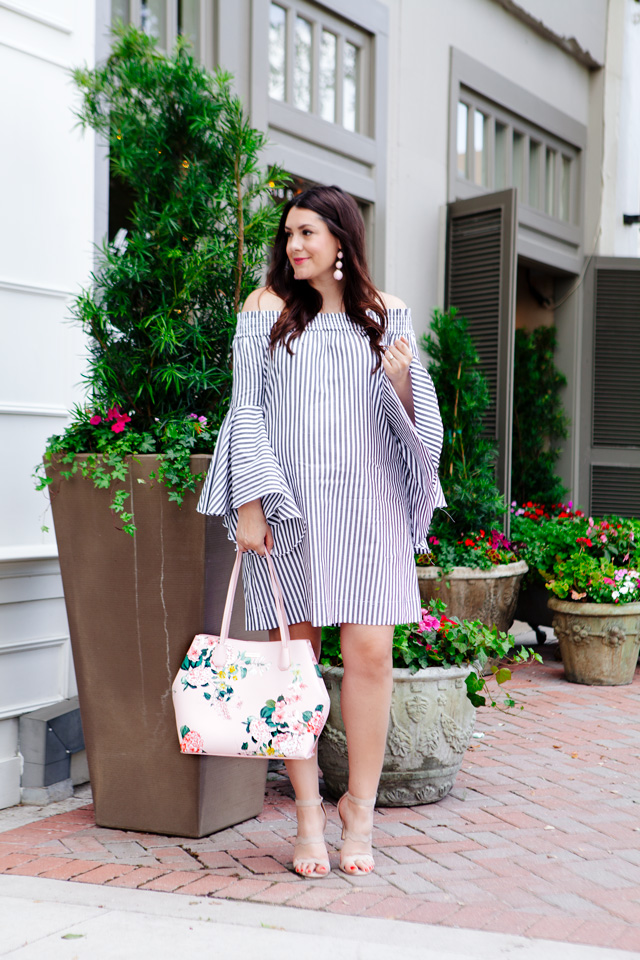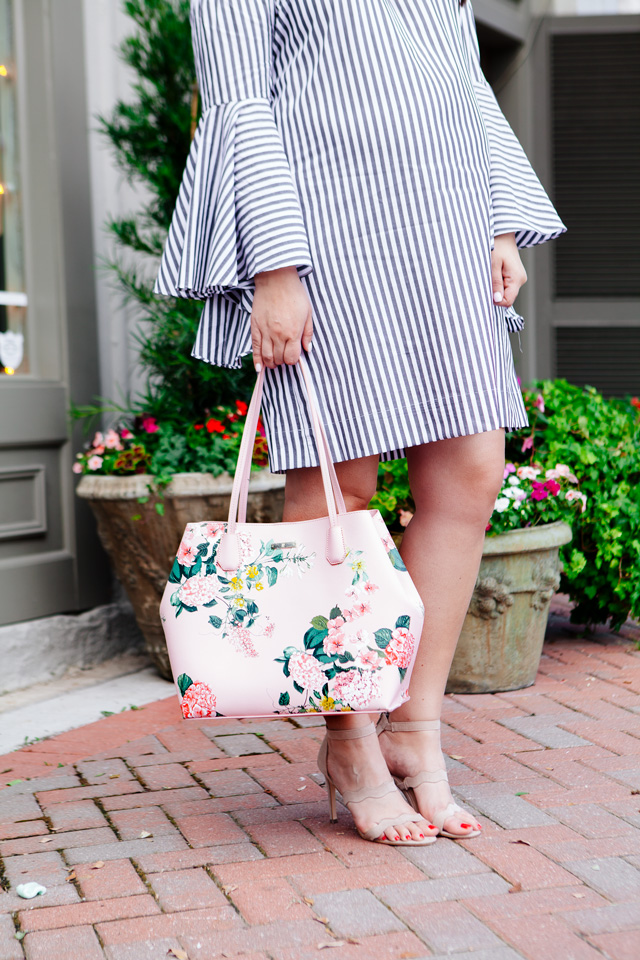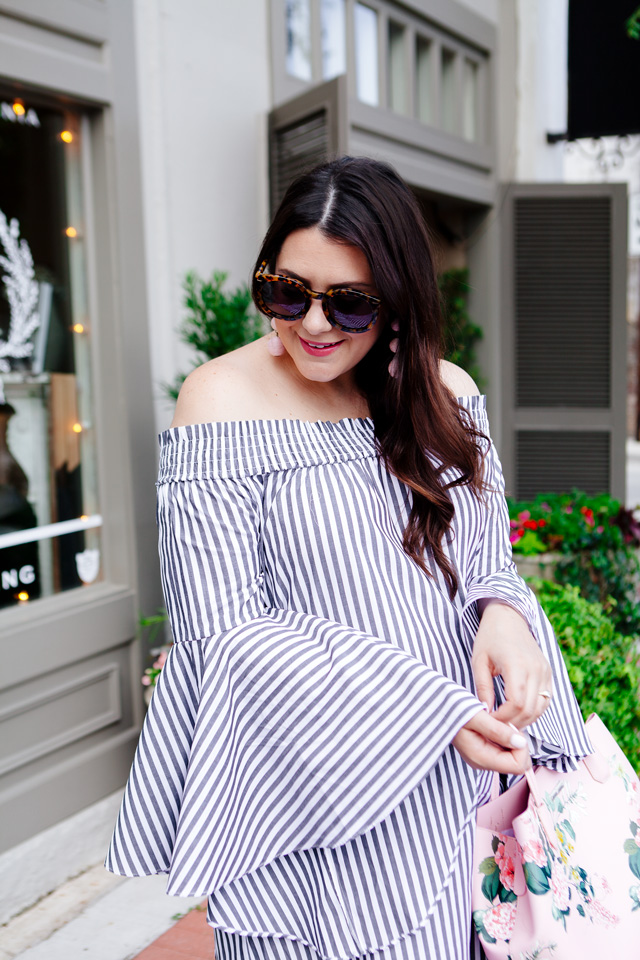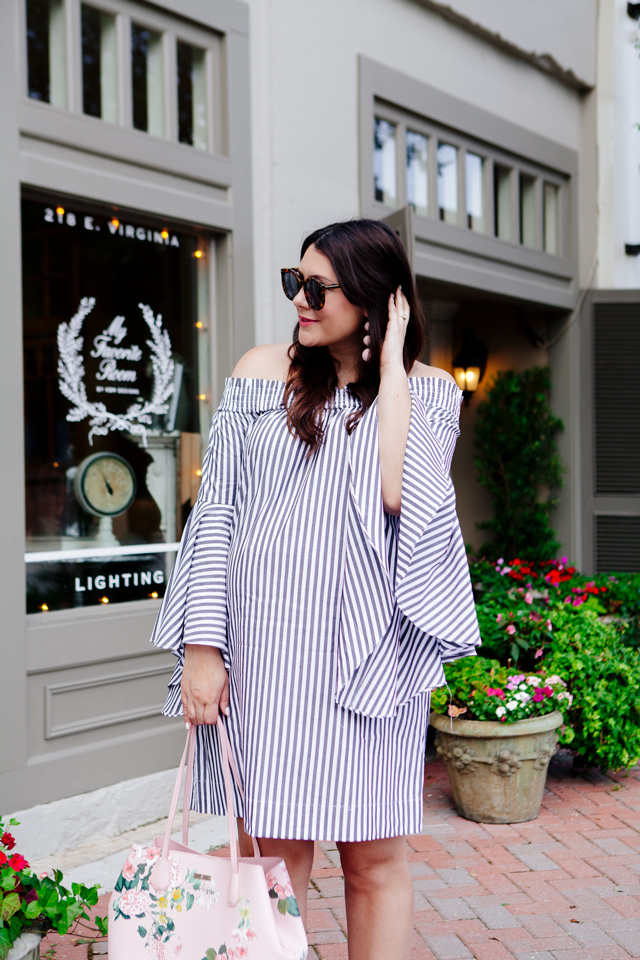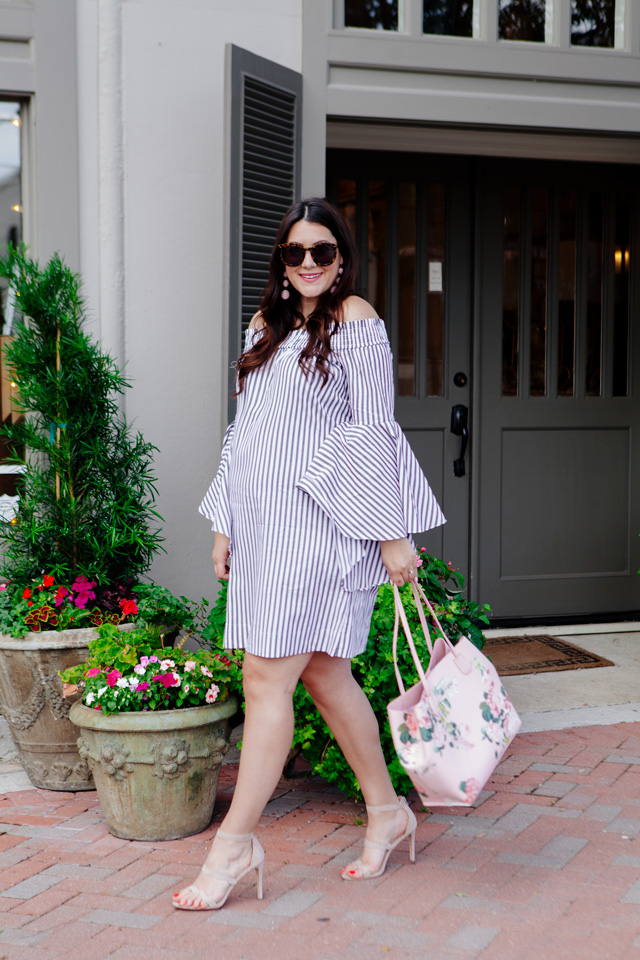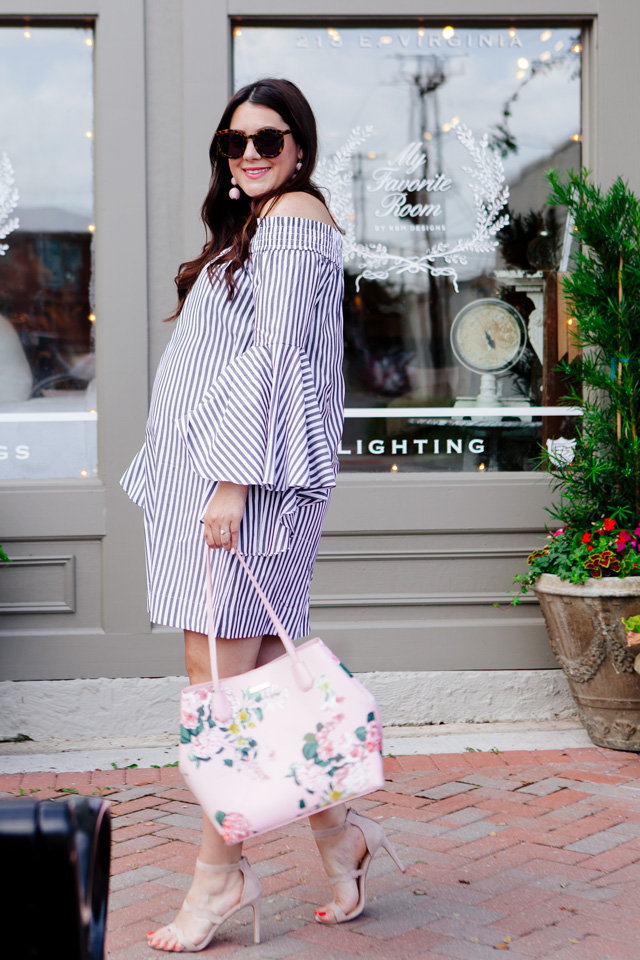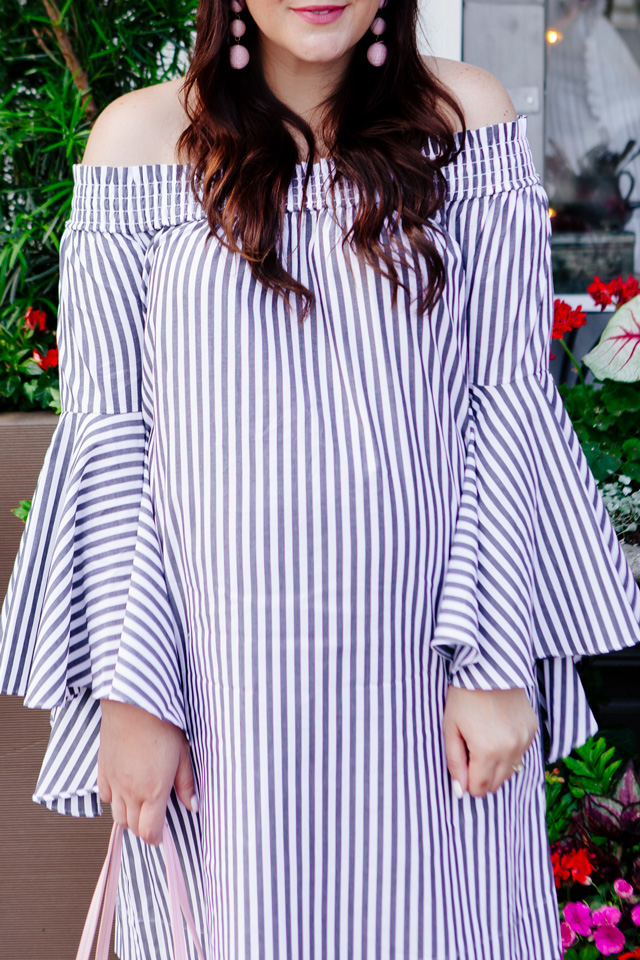 I shopped at New York & Company all the time in high school and college and had such fond memories of shopping there with my mom and sister. We all got to get a few things and then of course we'd all swap and share with each other. That was the best. Plus my mom always bought, so that was also the best. 😉 I was really excited to pop on over to see what they had in store this spring and to partner with them to bring you guys some spring outfit ideas and Mother's Day gifting ideas!
I immediately found this dress and loved it. Of course I would — striped, bell sleeves, off the shoulder. Custom made for me. Okay it's not, but I like to pretend that they had me in mind when designing this dress. (Fit info below!) Then when I found this floral satchel on their Mother's Day gift guide (where I should have been shopping in the first place) I knew these two were meant to be together. Florals and stripes and everything nice.
Speaking of everything nice, they have a great gift guide for Mom if you are still searching for the perfect bag. My mom has already laid claim on this purse — so her gift is in the bag. Easiest Mother's Day ever. If you are still looking for a few gift ideas, here are my favorites from New York & Company! Most under $50, as well!
*This post is brought to you in collaboration with New York & Company. Thank you for supporting the brands that support this blog!