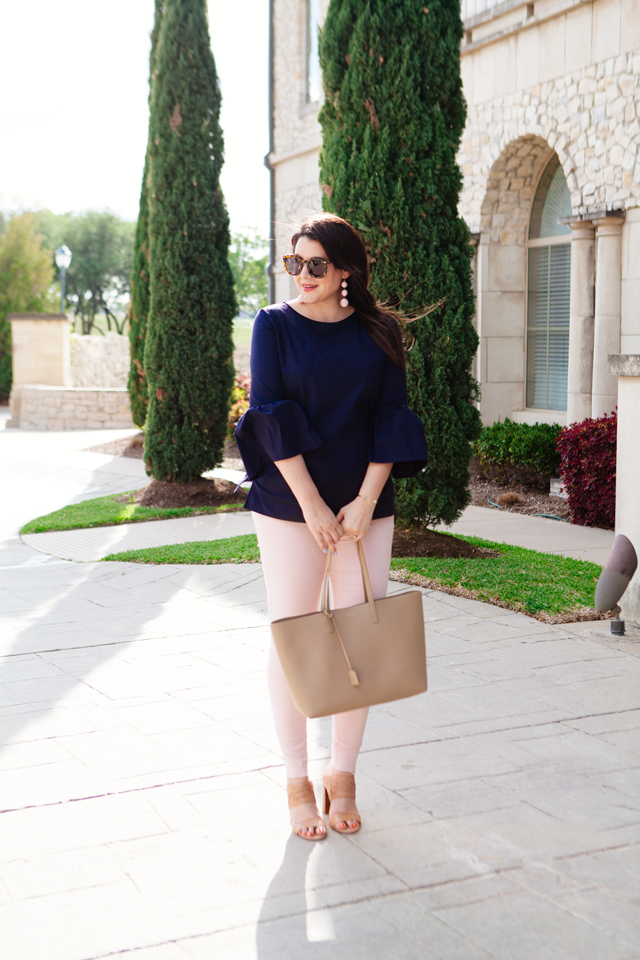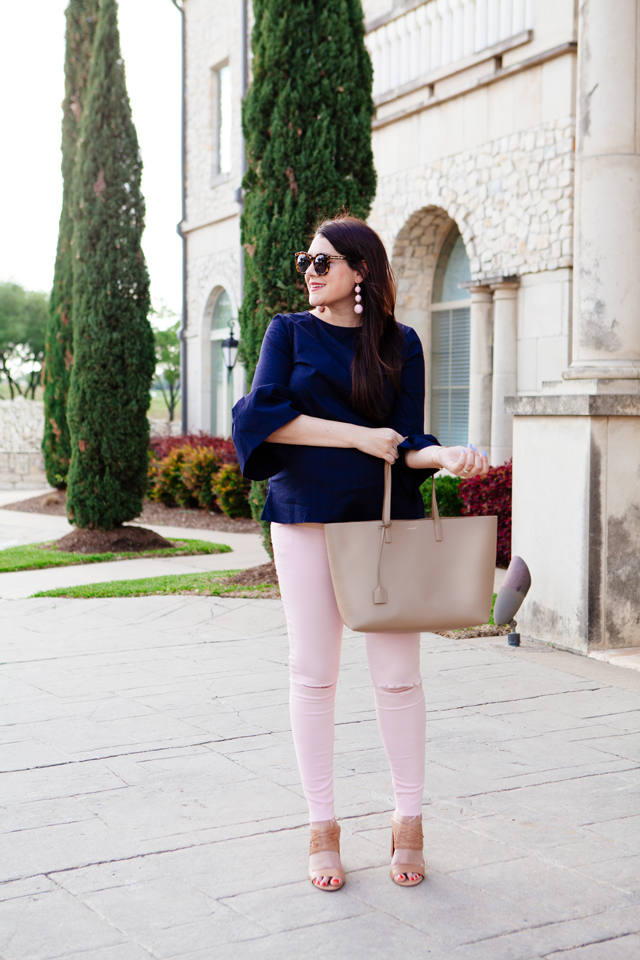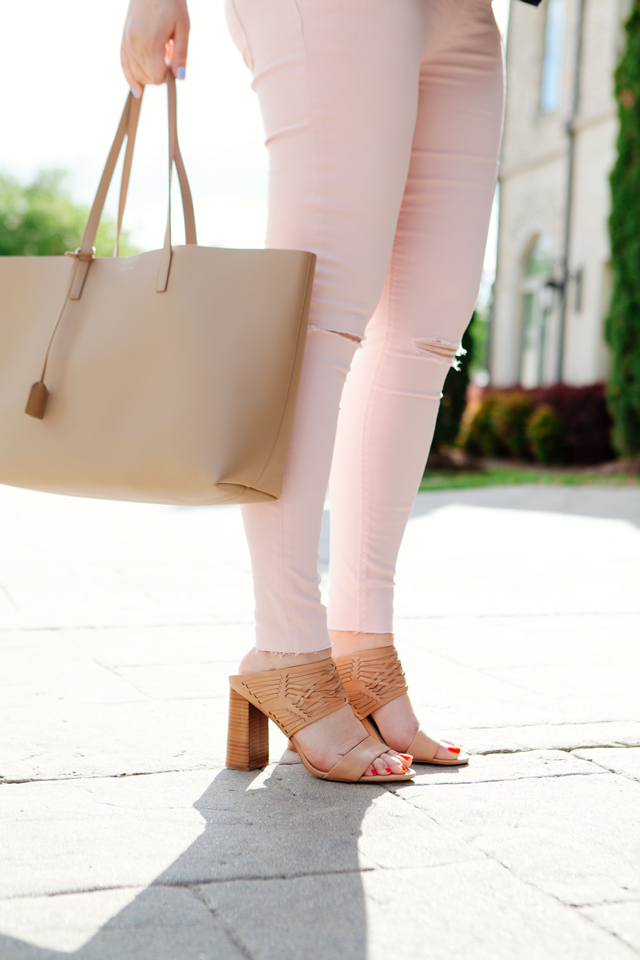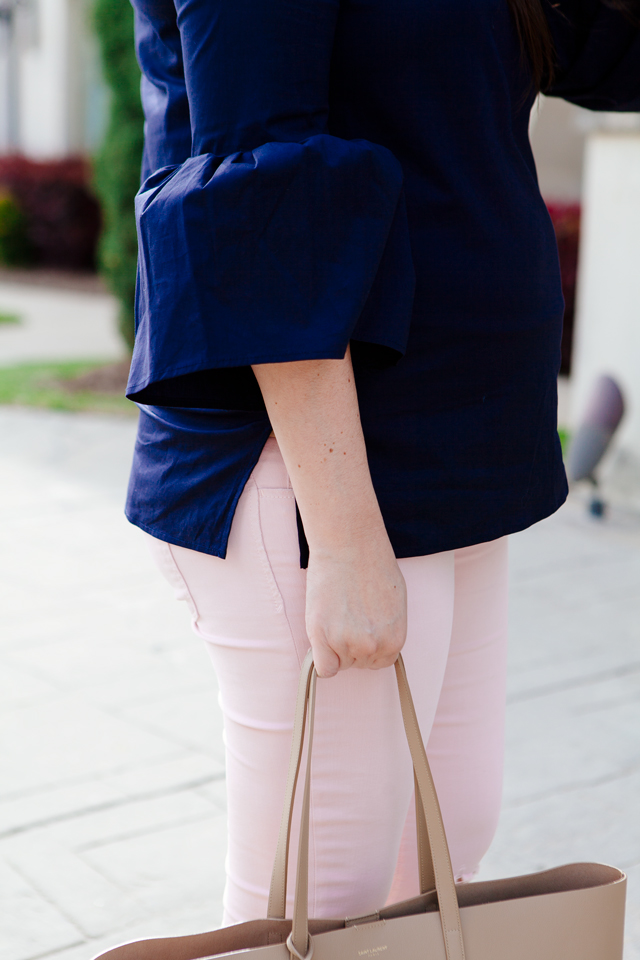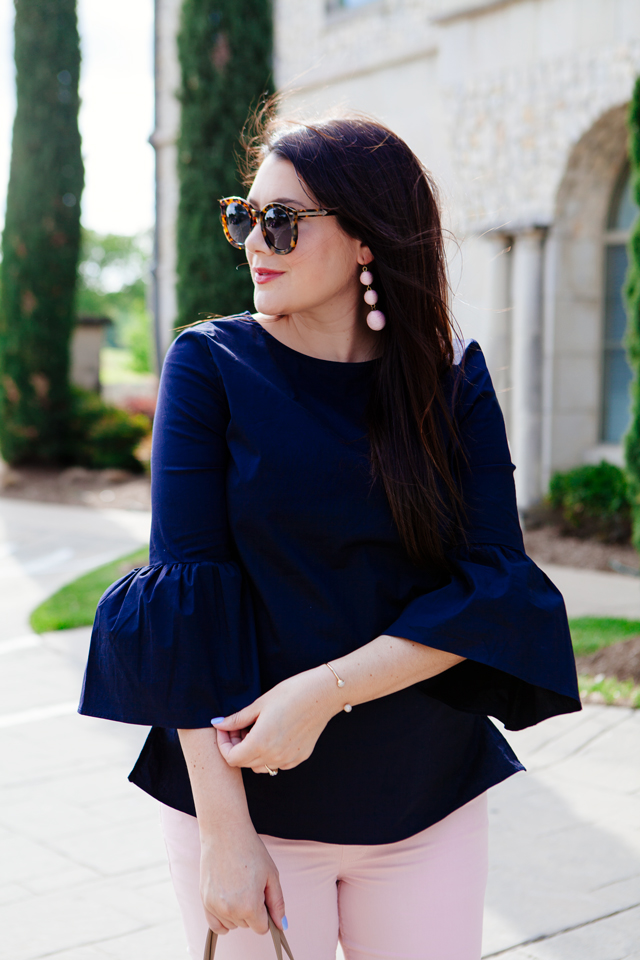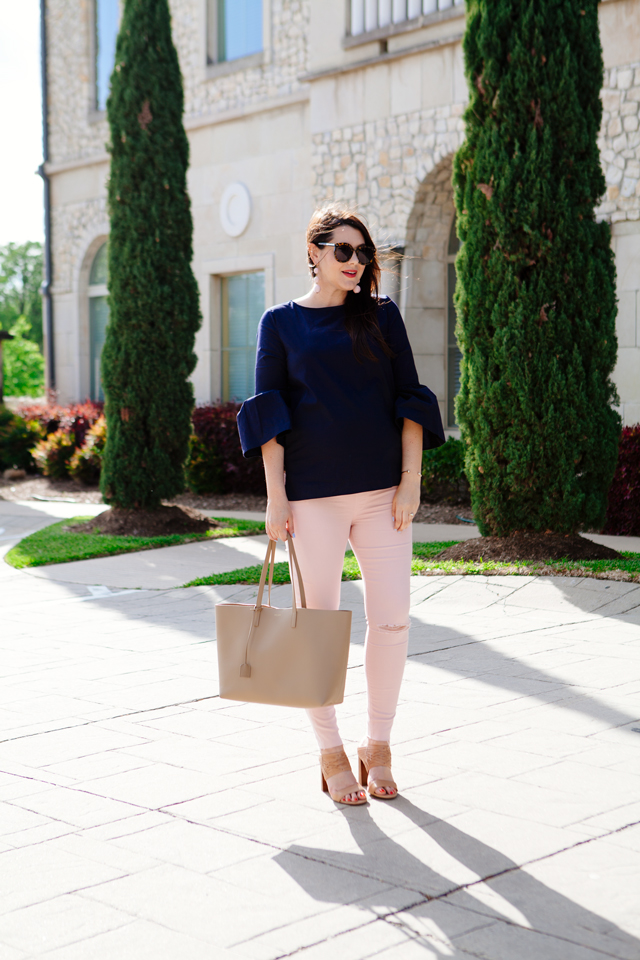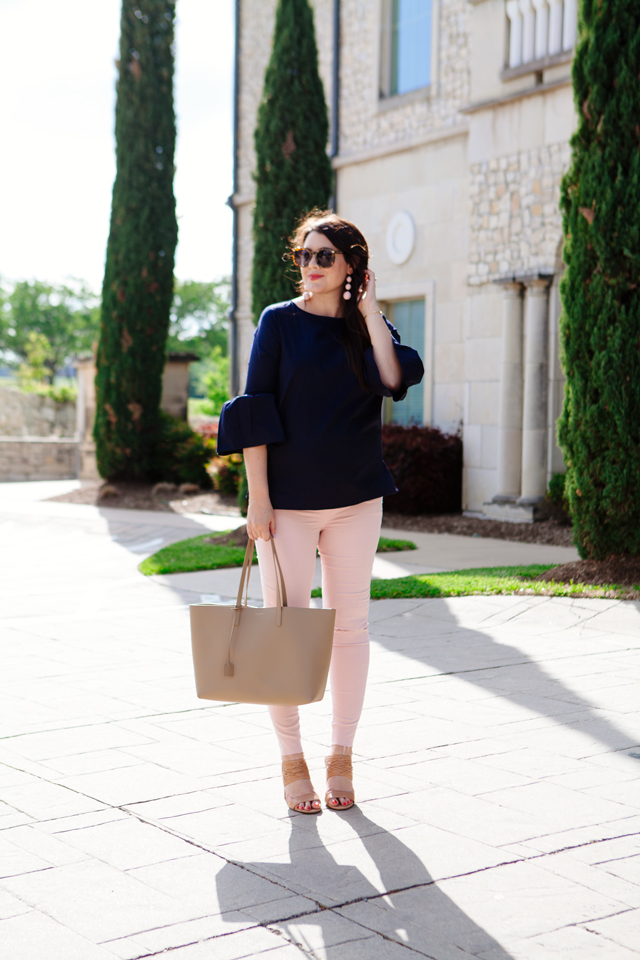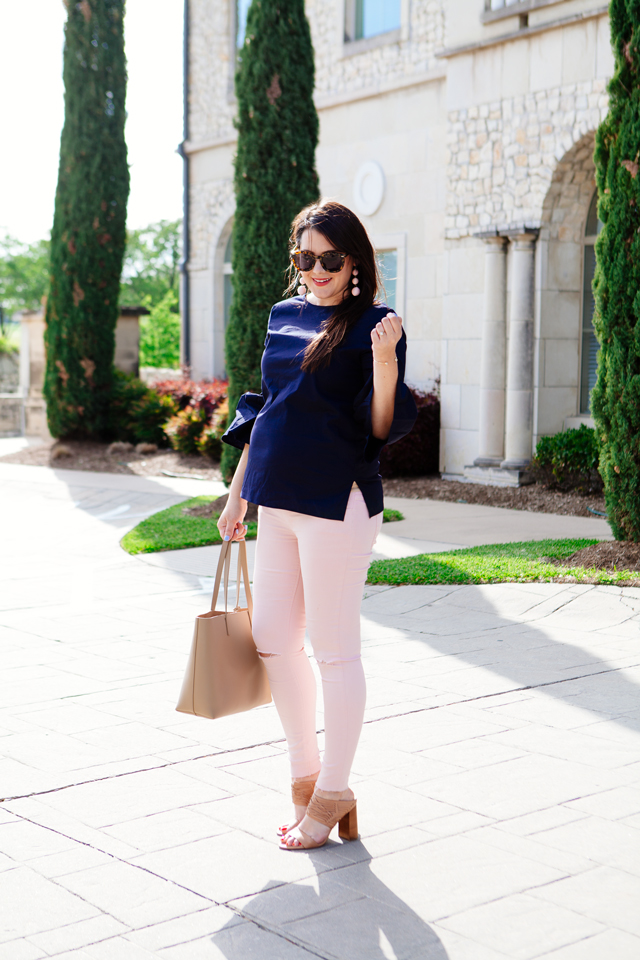 Remember when I talked about pink jeans a few weeks ago in my spring essentials post and how excited I was to see these for spring? Well here they are in all of their blushing glory. Ah, colored jeans;  something I swore off years ago but here we are again. Never say never, right?
But I will say that instead of going berserk on the whole rainbow of colored jeans AKA crayon legs, I will just stick with this nice pale pink hue for spring. It's a sweet update for the season and a nice alternative to white jeans. In fact, I know your next question — what all can I wear with pink jeans? Well, let me count the ways. Or how about I just show you some pairing options below. That will be much more interesting. Of course, I love this bell sleeve top with the jeans. At first I was going to go white, but realized that all I every want to buy are white blouses, so I forced myself to go wild … with navy. Really living out my wild side over here.
Here are some of my favorite options to wear with these blush jeans!!
When going with color on the bottom, try to keep the top neutral or complimentary to the jeans. Neutral doesn't necessarily have to be in color, it could be a complimentary shade or shape or pattern. Just try to keep the top simple. This chambray off the shoulder top is a good example of a cute top, but easy in shape. Plus chambray goes with everything. Or pair these blush jeans with a knit tee and sneakers and you've got your weekend look. In fact, great idea Kendi. I'm probably going to steal that for this weekend.
Since we are talking spring updates — let's take a quick look at my shoes. Just look at those beauties. And guys — the best part?? THEY ARE SO COMFORTABLE. For a pregnant lady, this is the best news. The leather is so soft and the heel is just right. I'm kind of kicking myself for not also buying them in the white and brown leather, but I didn't see those in store. But I approve of both pairs — you can't go wrong with a nude or white mule for spring.
Bonus — they will look perfect with your new pink jeans. 😉
*This post is in collaboration with Nordstrom! Thank you for supporting the brands that support this blog!