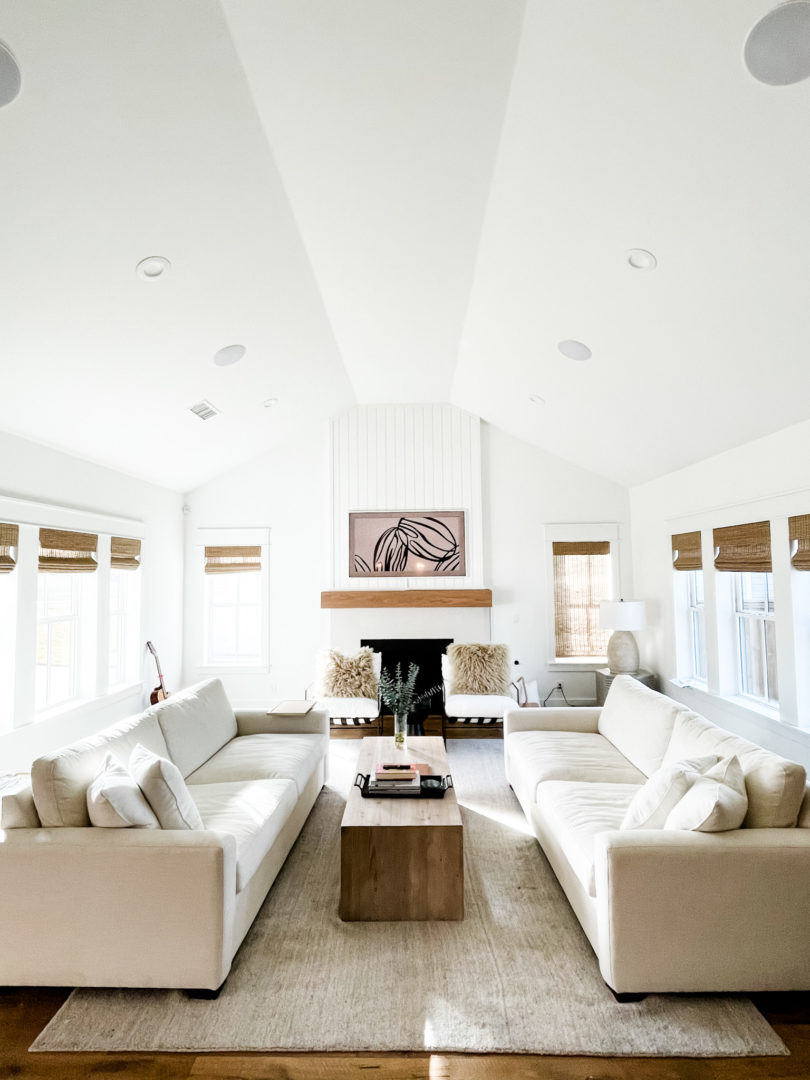 As you can see there is a new look around here at KE dot com. I've been wanting a site redesign for a while and I started to draft up this one at the end of December. (yes, in the middle of the move and the holidays. what is wrong with me — don't answer that.) One fateful night last week I accidentally merged this theme with my other website theme well before it was ready and just like that my new site was live. I ended up putting a 'coming soon' page up because it wasn't ready at all and I was low-key freaking out. All my planned posts couldn't go live and my site was down.  This was not the plan. I wanted a big reveal! I wanted to do it all up and have lots of time to procrastinate and change my mind and then decide to never publish it! But no, I didn't read the directions correctly and well….here's the rest of the story:
The very next day I started having back pain and a rash showed up on my torso.  (I promise this has a point.) After about a day the rash got worse, started to spread to my back and guess what my fellow internet non-health professionals? I went to the doctor and was quickly diagnosed with shingles, a dark mistress who visits in the night just to wake me to remind me that my skin is alive and it's burning. So I've been in some pain (shingles — 10/10 don't recommend. will not link here.) and I've been in bed for the majority of the weekend. And yes I do know it's Wednesday but time flies when you are doing absolutely nothing. I started feeling better on Monday and I was able to knock out a lot of design pieces of the new site. And you know what there's a huge silver lining here, as it gave me time to work on my site and the redesign. Maybe it wasn't within the original timeline I had wanted (read: infinite and unending) but with the clock ticking because I wanted to get my site live again, it was actually a really nice blessing in disguise. (Not the shingles, read NOT THE SHINGLES.) There are still some pages I'm working on and you'll see a few tweaks here and there, but overall here is the new site. Nothing too crazy just a little refresh from my previous 2016 redesign.
What's new:
Interiors: please don't click on this tab lol because absolutely nothing but this post will come up. But one day soon it will! One thing I really wanted to start doing this year was share more of our home. That's been a request in the past years on social media even though I've not always shown a ton of home products or spaces. The blog is the easiest place for me to link items or products or generally share more images than I can on IG or LTK so it just makes sense for me to bring it to the blog. I'll try to get peeks into the new house up on the blog soon.
Product Reviews: this is actually something I've done a few posts on but I've never called out. I get a lot of questions about specific items and that's where these posts will live as well as more reviews coming this year. If you have anything you'd like me to review, please leave me a comment in the form linked here.
Shop the post + links + fit reference: Now when you open an outfit post, you'll see that all the links, fit information and the products will be on the right sidebar instead of below the post. Hopefully this will make it easier for you to find the products and fit details quickly.
Search bar: the search bar has moved to the very bottom! The search is now at the footer, so search away 🙂
Outfits by Season: this is definitely coming soon because a lot of outfits still need to be tagged with seasons but I'm still in bed itching so I should have this done by the end of the week 😉
From the Archive posts: I have over a decade of posts, if you can believe and I get sad sometimes thinking that they just live in secrecy. So I added an ever changing banner that brings up blasts from the pasts for you to read, enjoy, become inspired by or laugh at to think that we once dressed like that. (YES I said 'WE' — I am absolutely dragging you into this.) 
…..I think that's it. But I'll update this if I remember anything else.
As we enter a new year, I just have to say thank you. Thank you, thank you, thank you. I wouldn't be here if you didn't find me even partially interesting and I appreciate that once again I get to share my life with you. Thanks for being here, roomie. I hope you like the new space.