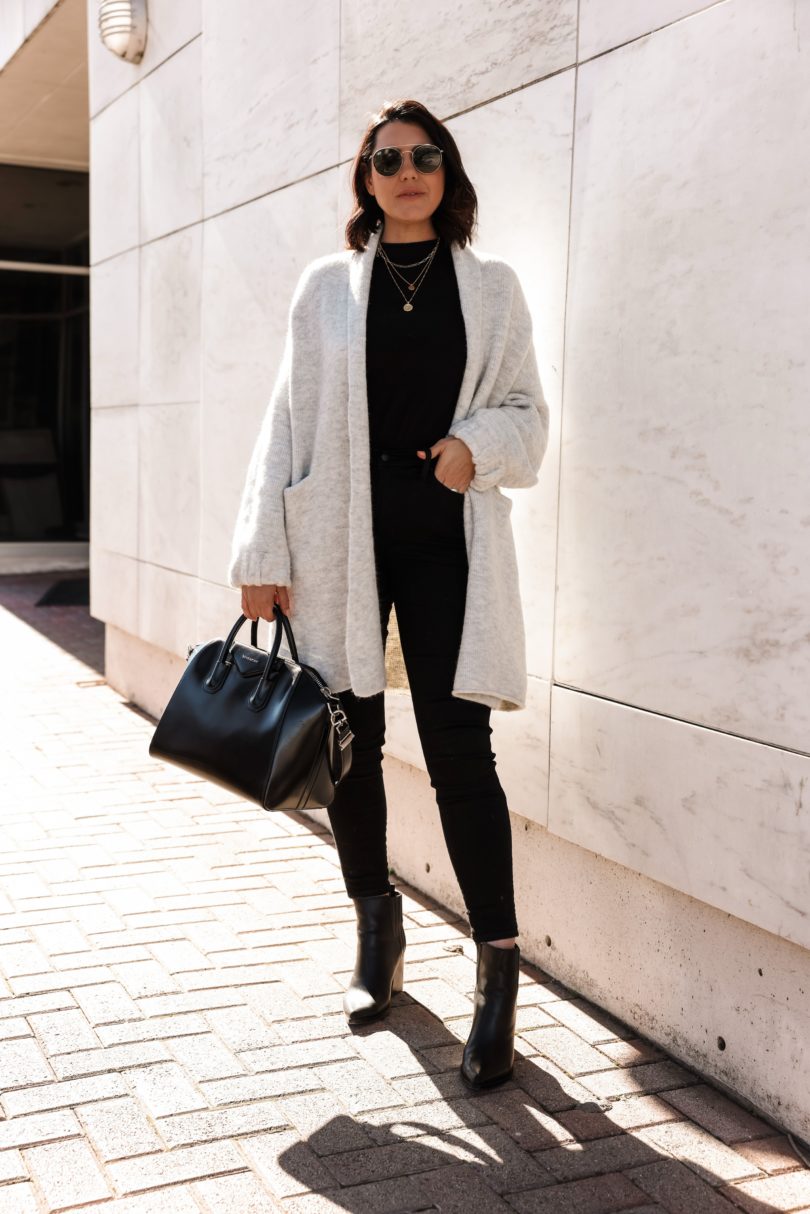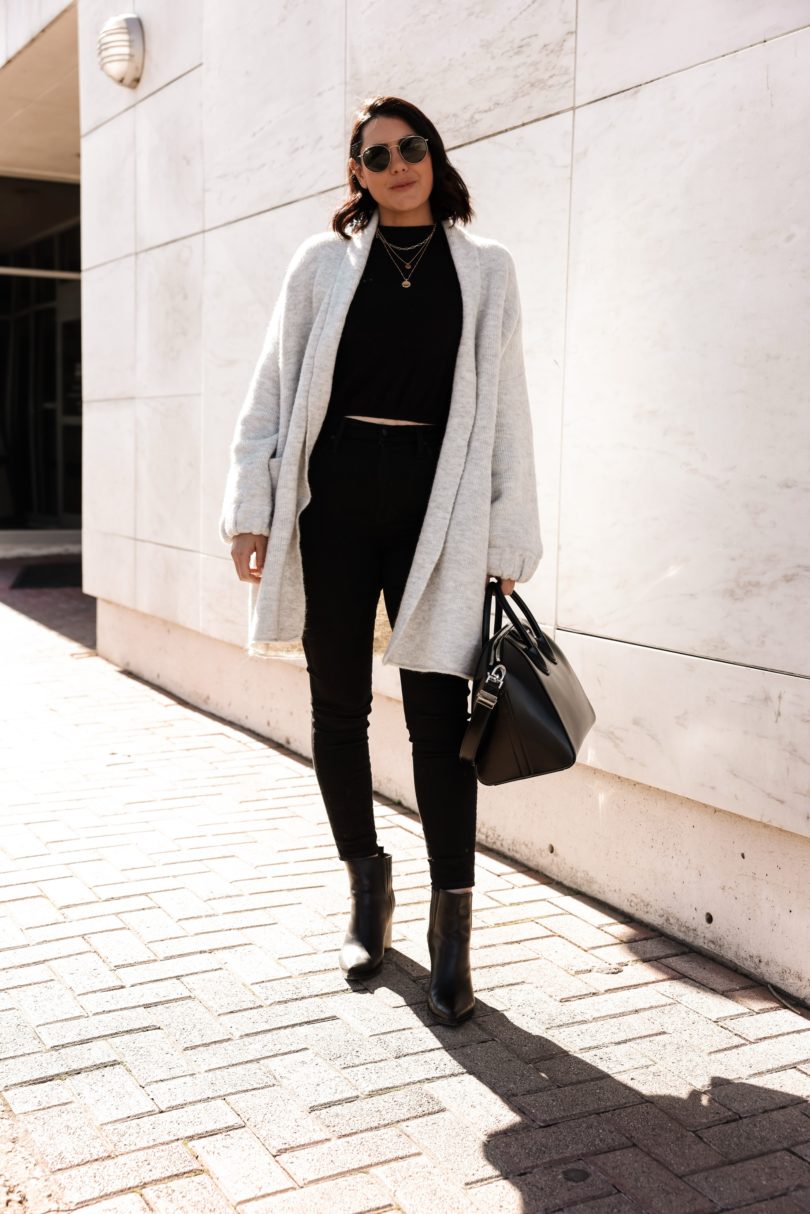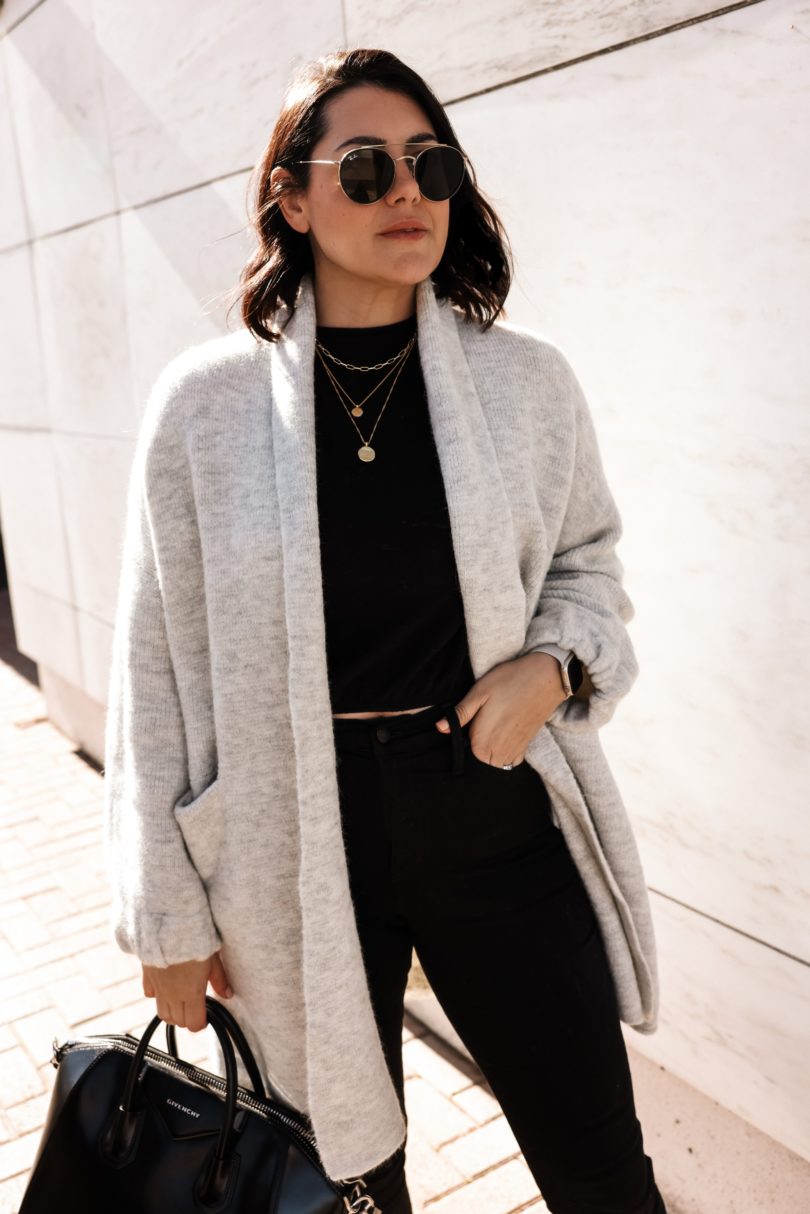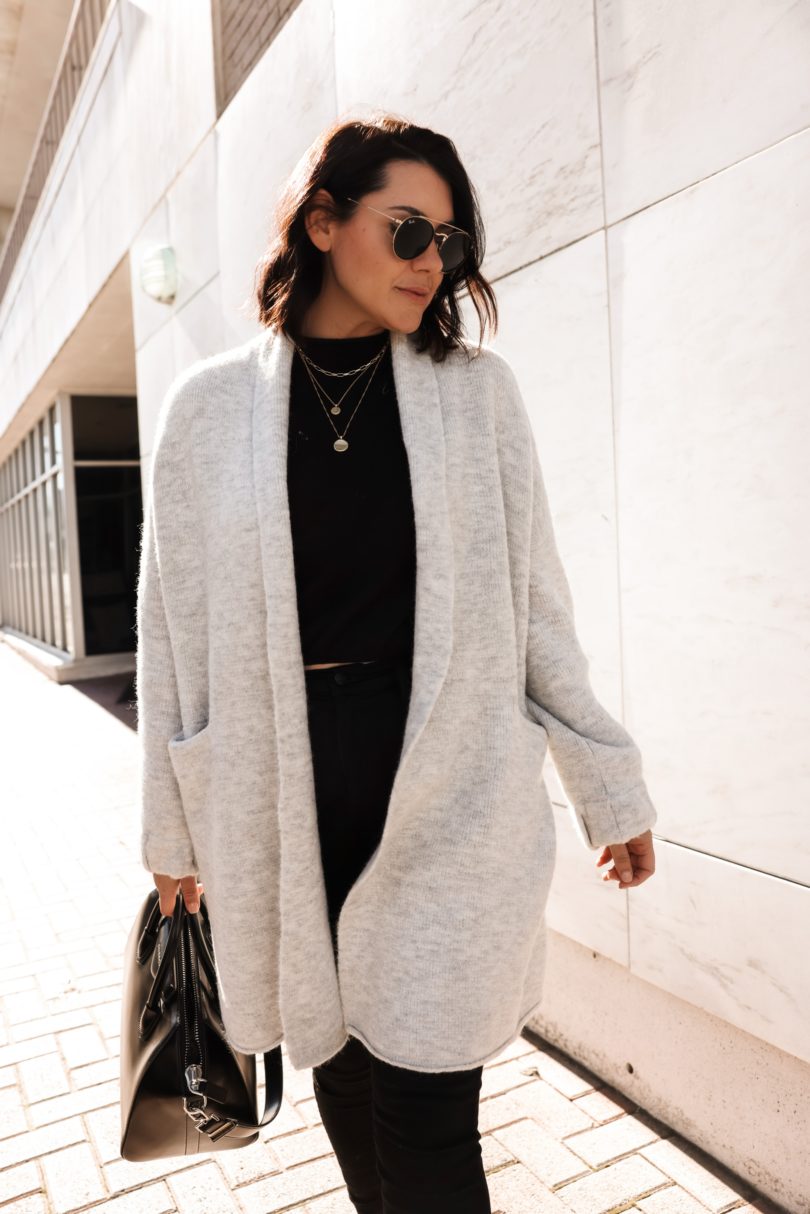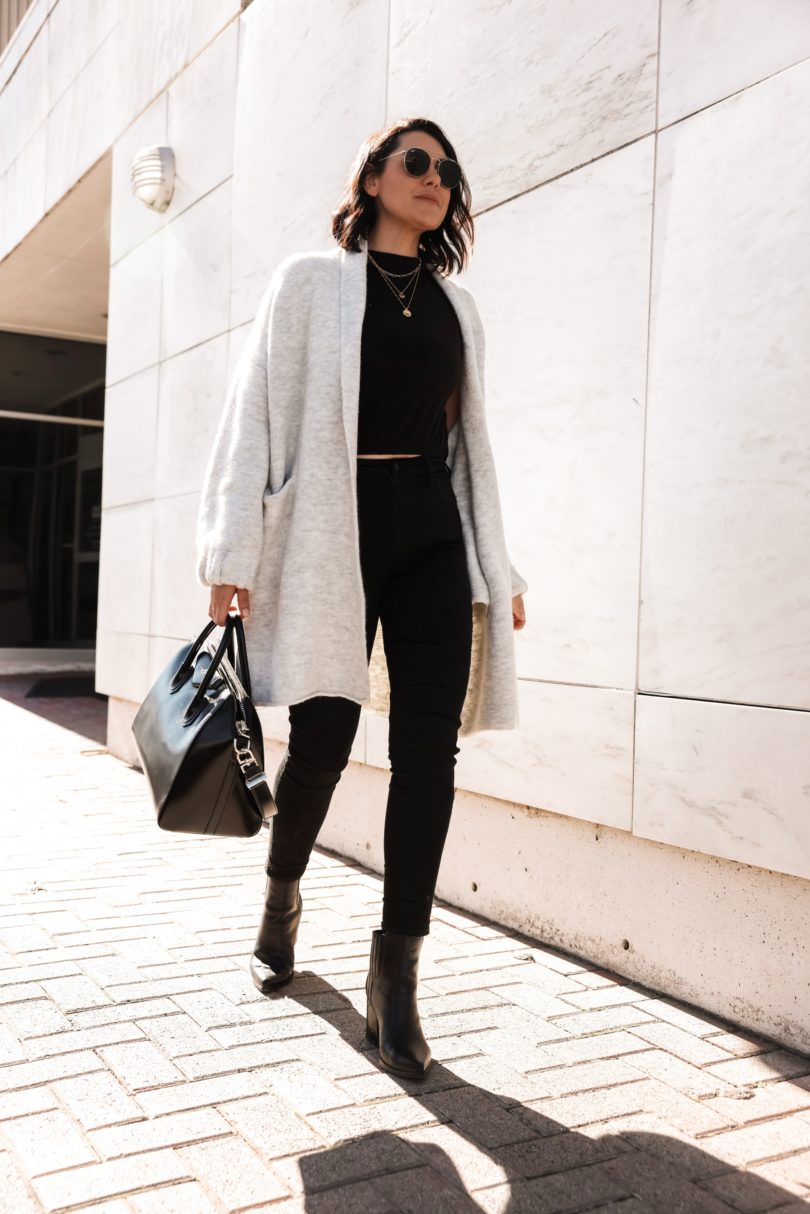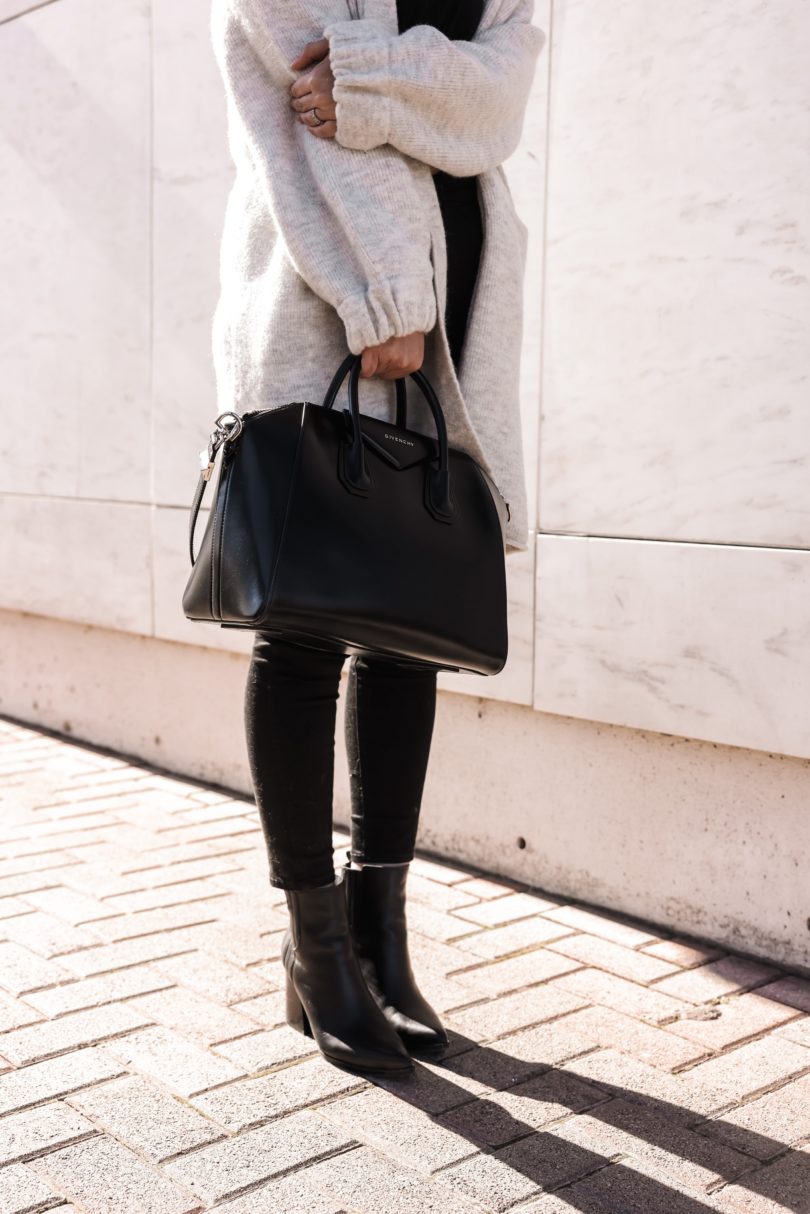 *Fun Shingles update*: still got 'em. Still don't recommend them. I felt better over the weekend but then took a sharp turn this week, just super tired but overall the pain is subsiding. So if I'm offline for a bit it's just because I'm so tired it's hard to get my life together. If I can get up and get the dishes cleaned, some laundry done or even go for a walk I feel like I'm doing pretty good. I'm sorry I've been so behind on content this month — this was DEFINITELY not the plan. And I'd love to tell you that I'm using all this downtown for planning but I'm actually just resting. But I promise fresh content will be coming your way soon. 🙂 
Speaking of fresh content, this post is actually fresh! We shot these on Monday before my downturn. This cardigan is one of my favorites (it was in my December capsule!) and it's kinda all but sold out at Madewell but it's full stock at Nordstrom! Good ol' Nordstrom coming through. You can find it here. 
Technically this Alo top is a workout top but you'd never know right? This is from Alo and it's so soft but honestly it can work both ways. I love a top that you can wear to the gym or IRL. I mean, sure I guess all tops can do that *technically* but I really don't recommend silk at the gym. Shows sweat instantly, guys. All that to say, just because it's from an activewear line doesn't mean you can't dress her up a little. I am in the medium of this top, TTS! Find it here. 
Oh speaking of capsules…obviously January's capsule is effed, which breaks my heart. But I'm thinking I can get one together for the end of Jan / February soon.