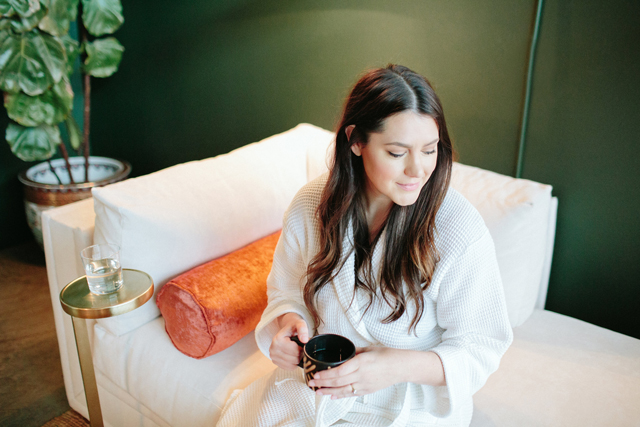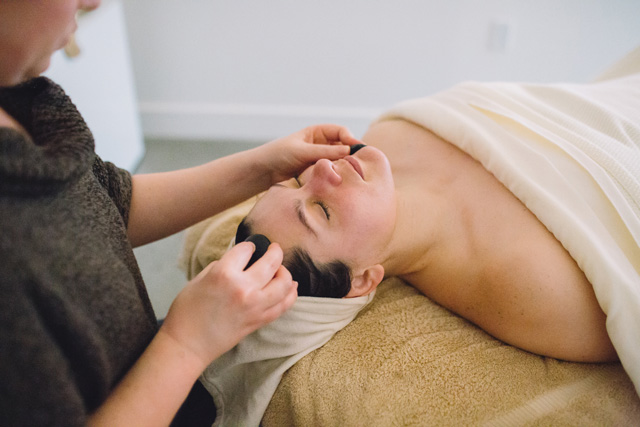 Fun, useless fact: I've never had a facial before. (*Well before this day that I'm about to share with you!) I've had the occasional massage before but I've never ventured into facials. I have pretty normal skin so, besides teen acne for which I sought treatment for, I've never had any other out of the norm issues so in my mind I just didn't need to get a facial. (I asked the aesthetician about this! I'll divulge her thoughts later.) So as a facial virgin, I was excited to try a new relaxing treat but I had no idea of the benefits. Read on if you've wanted to try but had questions!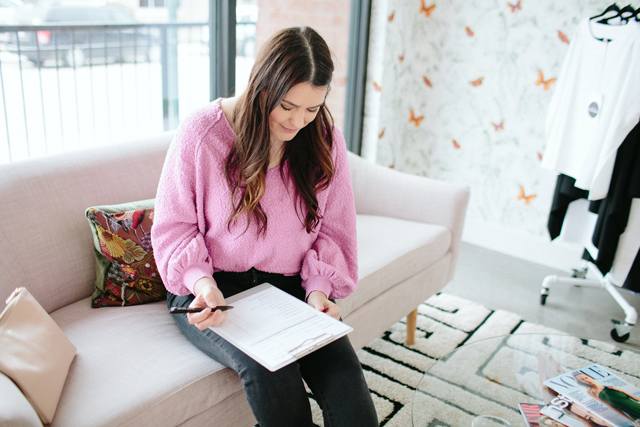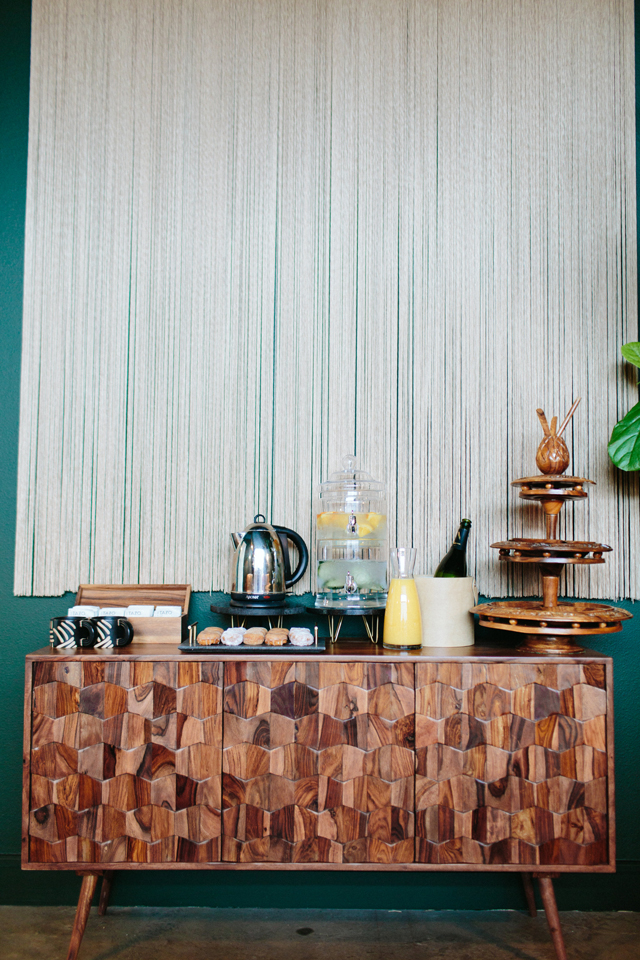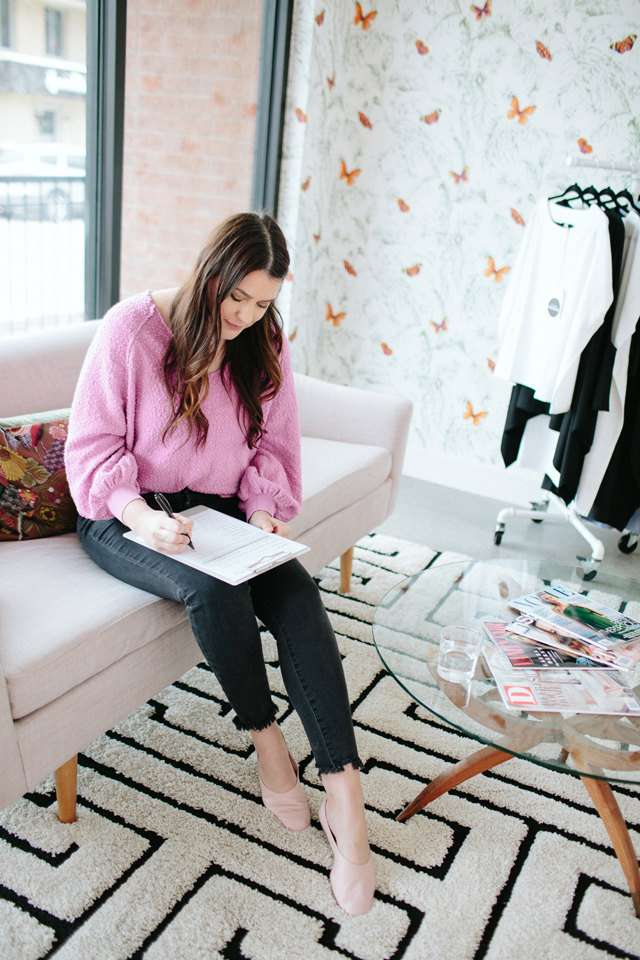 A few weeks ago I was invited by Pavitra Organic Day Spa to have my first full spa day. Honestly, it came at such a great time because it had been so cold and dreary and January / February seemed to drag on. So a spa day was such a nice little mid-day treat! I had no idea what to expect; I've had a massage before and I've been to a spa but I've never had a full spa day. Let's just say I was more than ready on this cold February day. This spa is an all organic spa in downtown McKinney, where we used to have our brick-mortar shop. When I went in the first thing I noticed was the decor — basically, I wanted my whole closet and bathroom to look like this at all times. I immediately felt serene in the space. After I filled out important information for the facial and massage (health information, skin type, allergies, conditions, etc.)  I was lead to the lounge where I was given a robe to chill in and offered a cup of tea. This was at 10 am, you guys. I was sitting in a quiet serene lounge, sipping on hot tea in a luxe robe. THIS IS LIVING. After a few minutes, I was ready for my hot stone massage. I've never had a hot stone massage before but let me tell you — I'm a changed woman. I've always gone the traditional Swedish massage but the hot stone was perfect for a cold day. I walked away after the massage feeling like I was on a cloud. If you can, I would say book yourself a massage at some point this year. It's a really nice break from stress and it's wonderful for your body and lymphatic system. I wish I could get one monthly — would that not be the dream??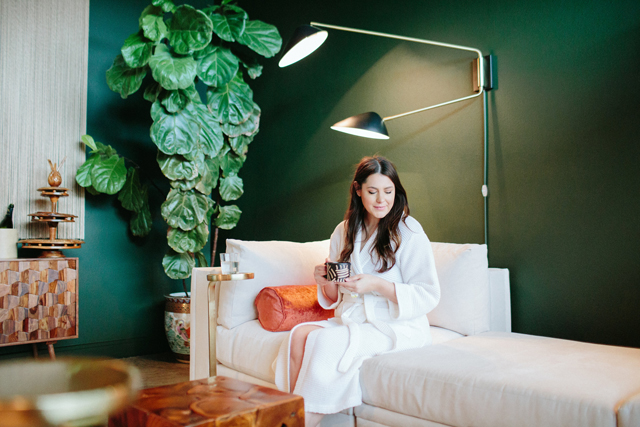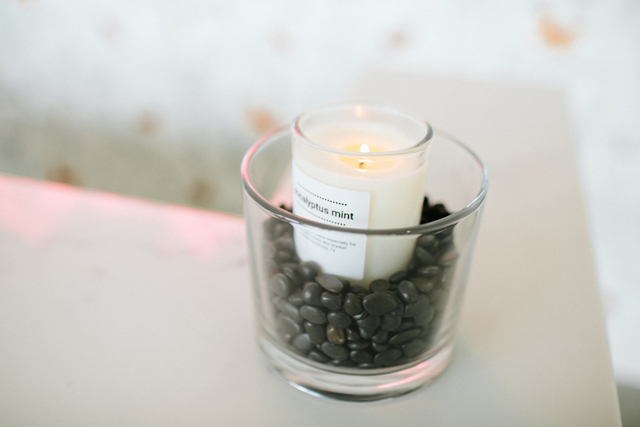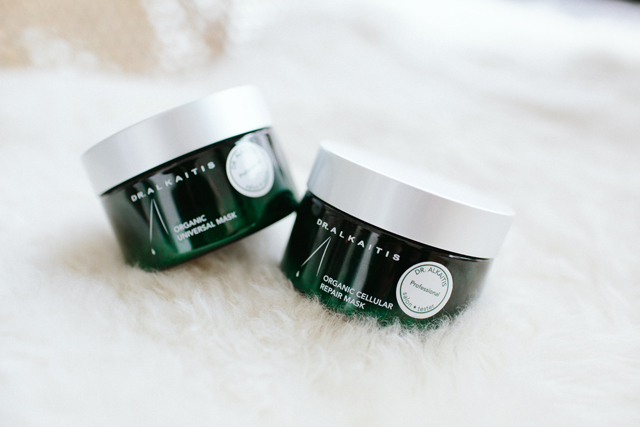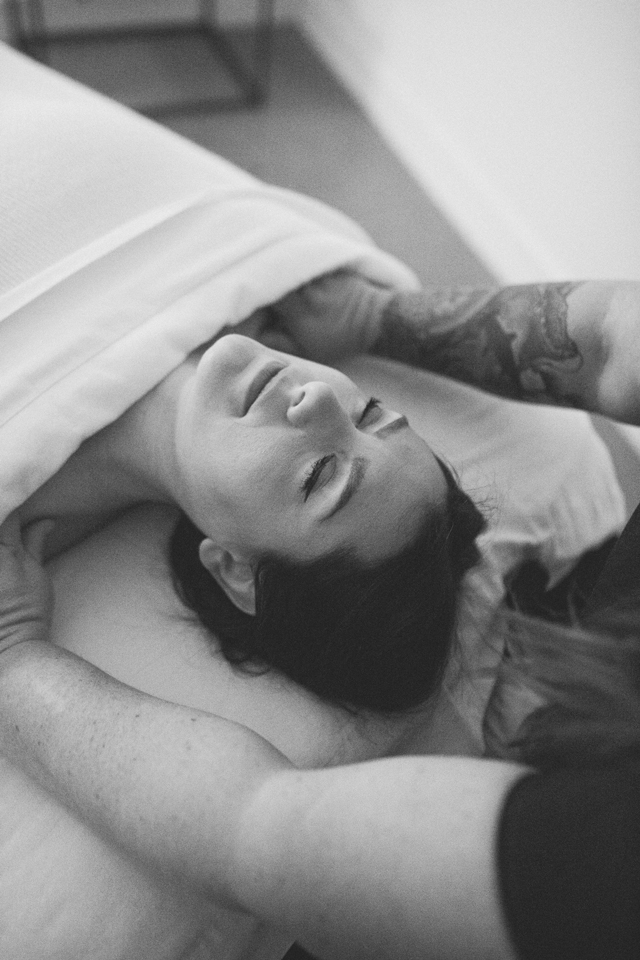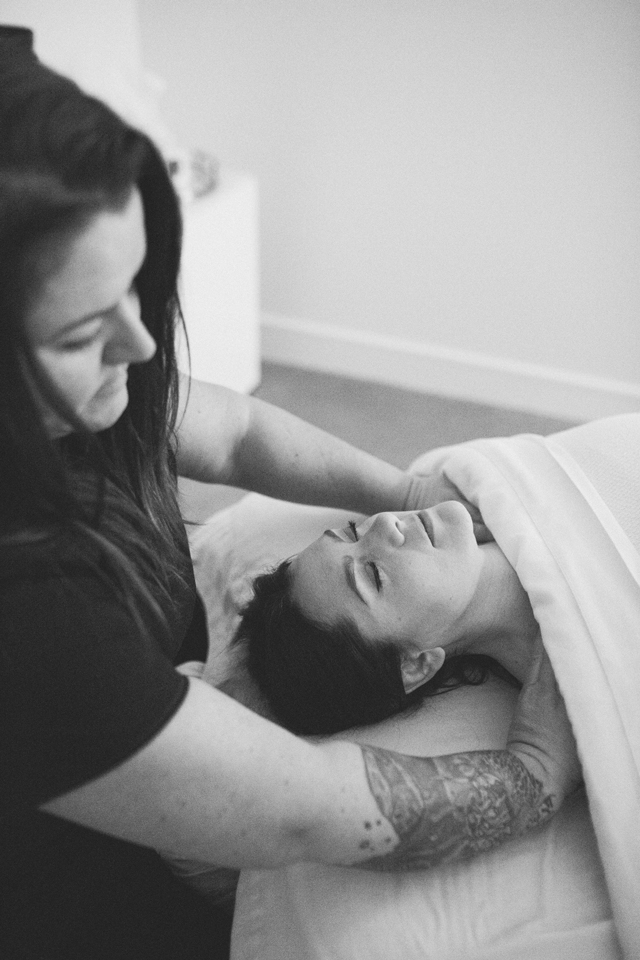 They served me lunch from the organic sandwich shop, Patina Green, and I was able to just sit and unwind. I forget sometimes that I rarely just sit in the quiet. I always have my phone or a computer or a cute little toddler around. (Sometimes all three!) Just sitting the silence was really soothing. At this point, they moved onto the last part of the day: the facial. I must be honest here: I had no idea what I was getting into. I just thought a facial was a mask or something and that was it. I don't say this much but I'll say it now: I WAS SO WRONG.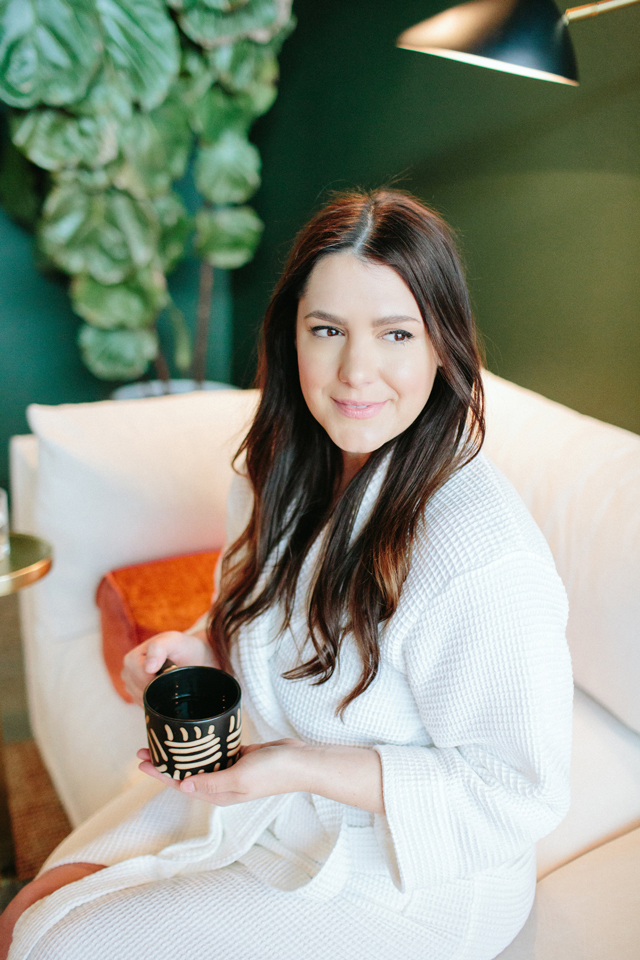 So I had come in with makeup on because that was my daily routine and we were taking photos during the process. I asked my aesthetician if this was a wrong move for a facial, she said not at all. They always cleanse the skin before the facial so it was just fine that I had makeup on. (On a side note, I would most likely go again with fresh, un-made-up skin.) I am trying to remember the whole process but I was also dipping in and out of peaceful nirvana, so I will probably forget some steps here. She started with removing my makeup, cleansing my face, with warm water and cleanser. They use a lot of Dr. Alkaitis products and Juice Beauty which I was really excited to get to try out during the facial. I've heard a lot about Juice Beauty over the years but I've never tried their products, and Dr. Alkaitis was new to me! At this point, she started using different products on me and leaving them on my face while my skin was wrapped in a warm washcloth. I thought everything was going well at this point AND THEN I got another mini-massage. I wasn't sure if this was standard but ya'll it is. AKA a facial is the best deal ever. She exfoliated my feet and hands and massaged both. Then as we did another mask, she massaged my neck and shoulders. This was the best surprise, I'm telling you. If I wasn't in a stressless place before, I sure was now. I was like *this close* to falling asleep because everything was so relaxing. After the last mask, she extracted a few blemishes (this kind of hurts by the way! but necessary.) and then set me up with a soothing lotion all over my skin again. I whimpered a little bit when she said she was finished — like are you sure?! But as I wrapped up the afternoon, I was so relaxed and refreshed. I was sad I wasn't going back into the lounge to sit more, but on to work I had to go.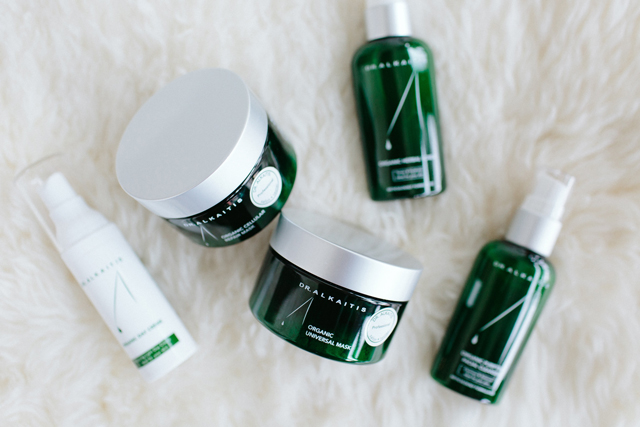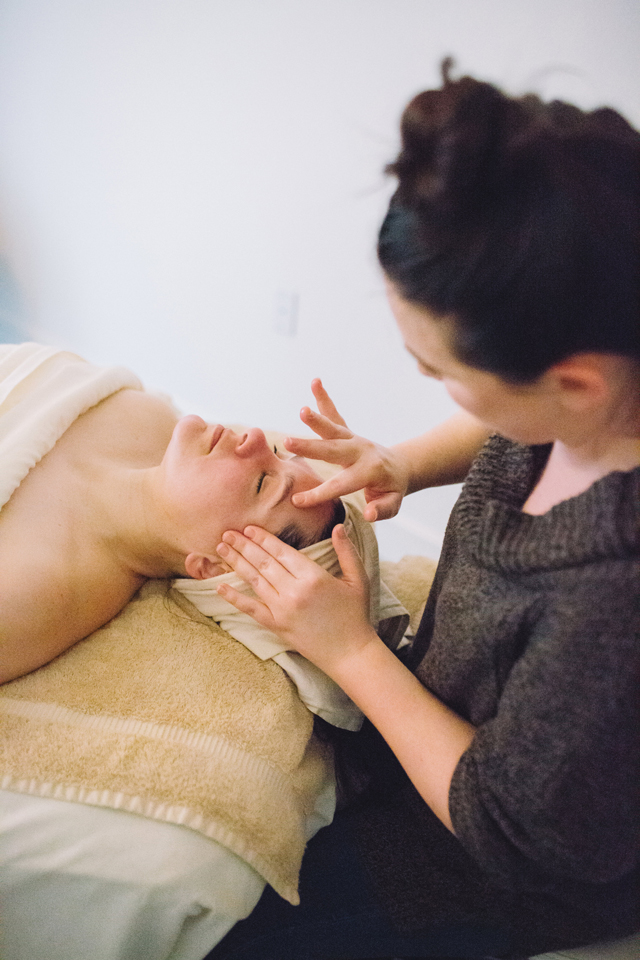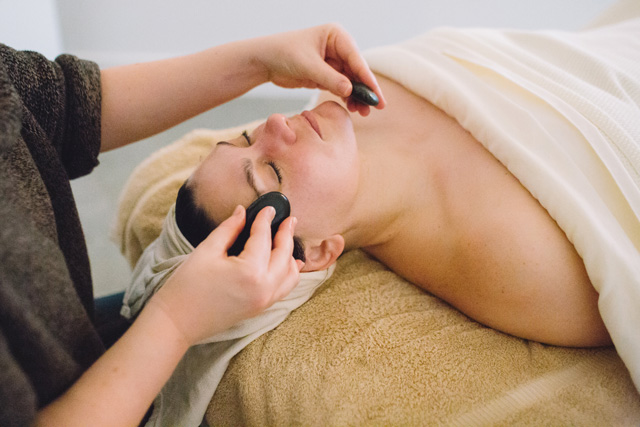 My final thoughts? If you can, book a facial right now. They are wonderful for your skin and your soul. I asked Kristian, the aesthetician, and owner if I could request different things for my facial and she said absolutely. Like if you have super dry skin in the winter or if you're struggling with acne, etc. I received a general skin facial, but next time I would try a moisturizing focused facial. My skin the few days after was more vibrant and smooth than it had been. I will say the extraction process lingered a bit with me but this is normal for me. Whenever I do masks or anything that 'draws' out oils and dirt, I always end up with a few black or whiteheads for a few days. To me, that just tells me the process worked.
---
If you skipped the post, then you've come to the right place. Pavitra Organic Day Spa is giving away the same day I had for one lucky reader! Since Pavitra is located in downtown McKinney, a local or Texas resident is preferred but if you visit McKinney or Dallas from time to time, then sign up! What a nice treat it would be for you! The winner will a 60-minute massage, a 60-minute facial and an organic lunch in-between! The giveaway is on my Instagram, but leave a comment below with your handle for an extra entry!
Entering this giveaway is simple!
TO WIN:
1. Like this post on Instagram!
2. Follow @kendieveryday & @pavitraorganicdayspa
3. Tag 3 gals in the comments!
Giveaway ends Monday, May 11th at 11:59 pm. Winner will be announced on the morning of Tuesday, March 12th. For those interested in booking your spa treatment at @pavitraorganicdayspa, inquire via email: info@pavitraorganicdayspa.com.
Photos by: @cassieloreephotography