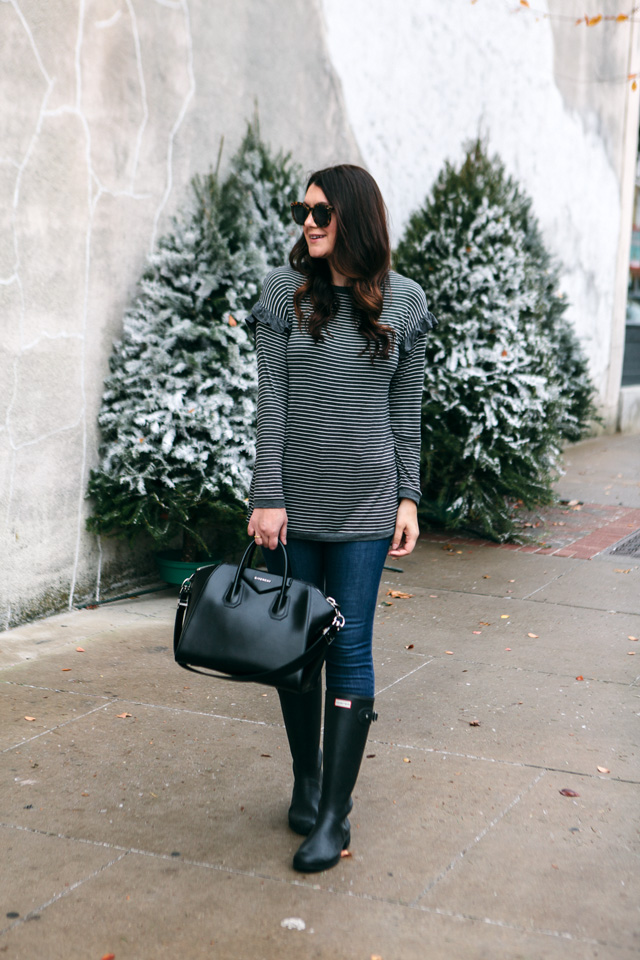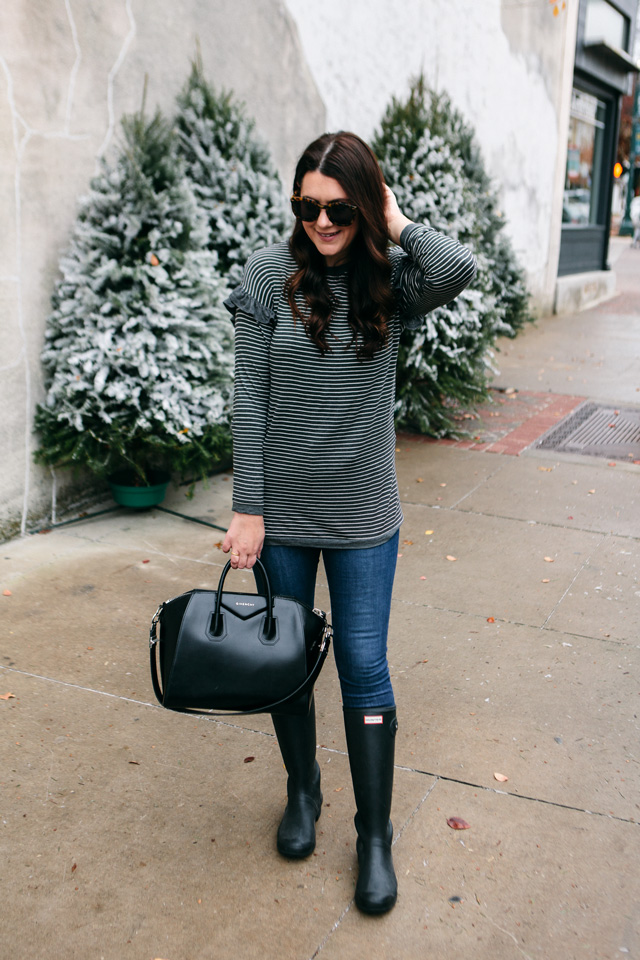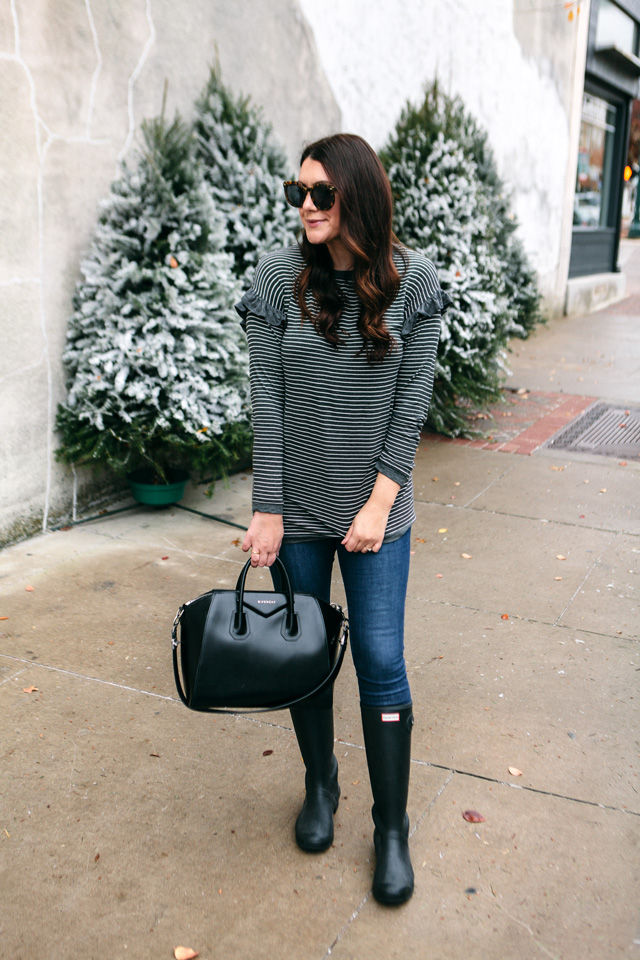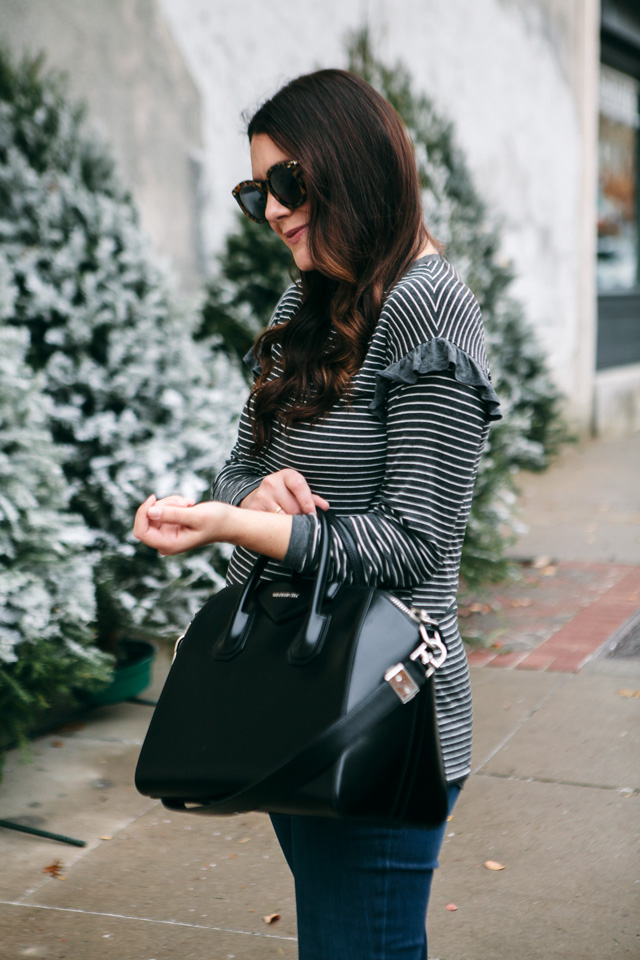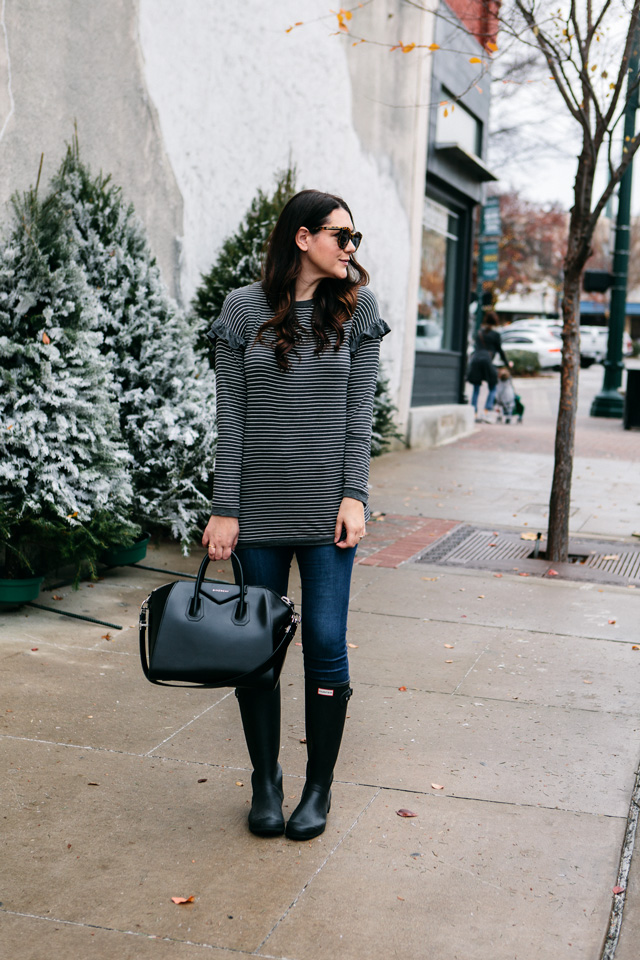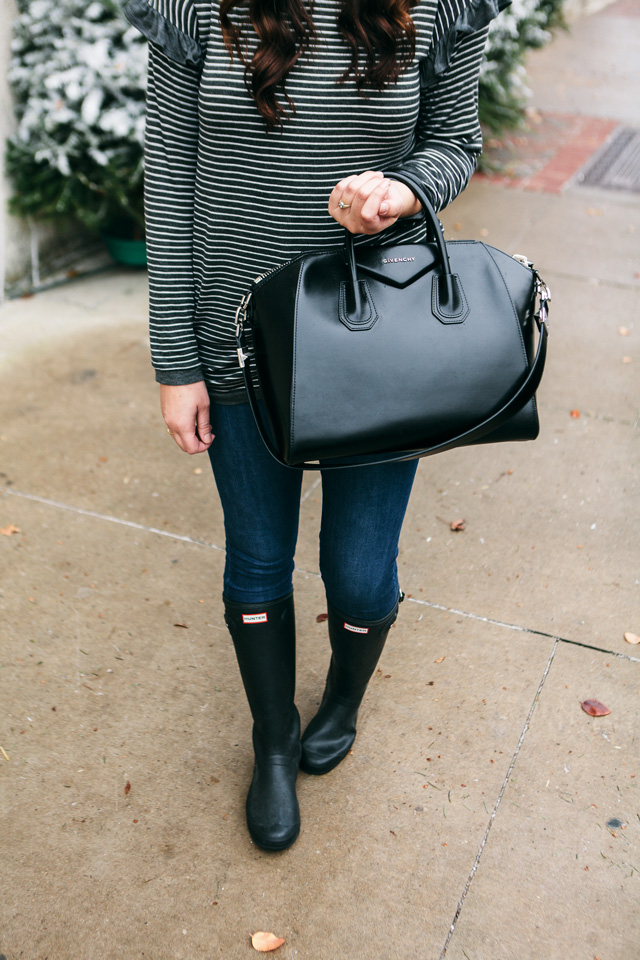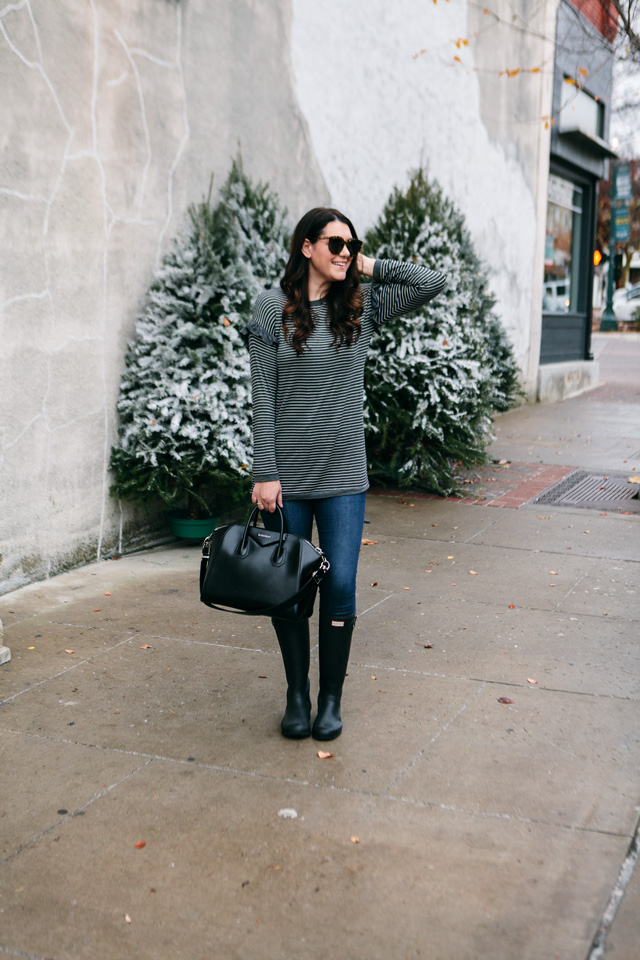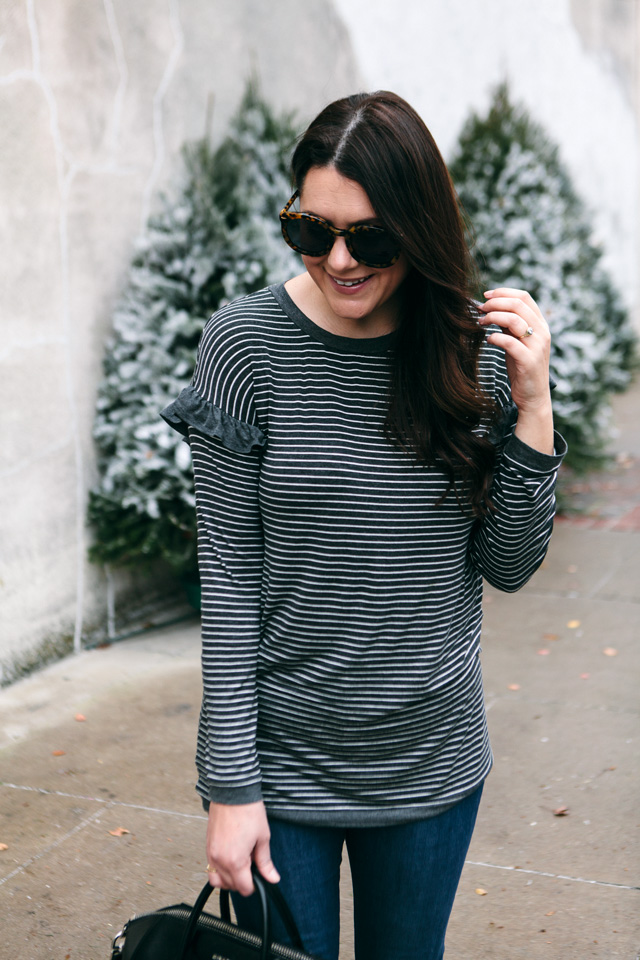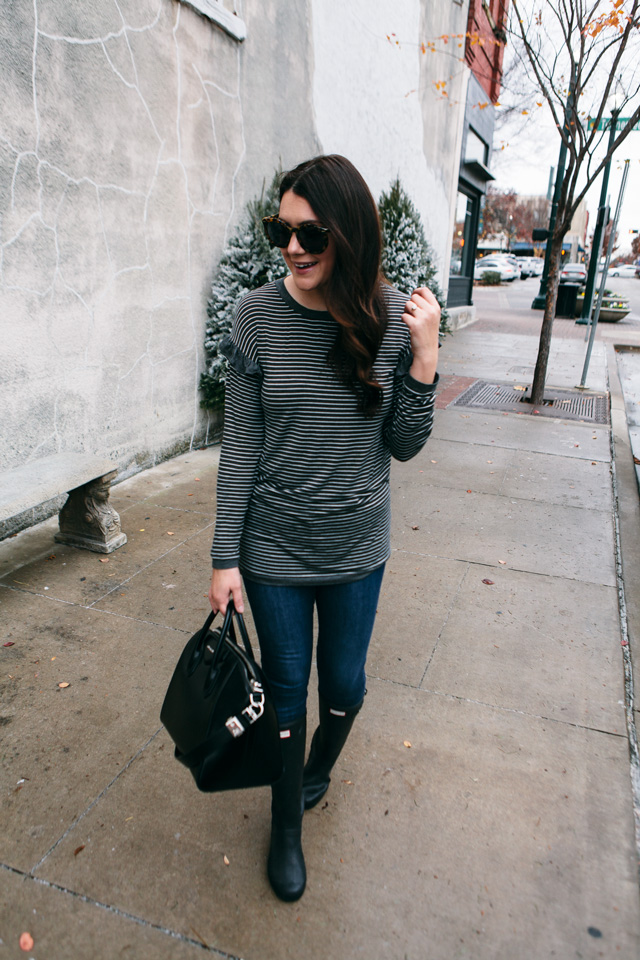 Happy Friday! This week flew by for us — how about you? It's definitely the holiday season because I feel like November + December just zoom past me each year. It's definitely my favorite part of the year though, everything is lit up and feels so festive. Like these trees behind me in these photos! Makes me wish I wasn't allergic to real Christmas trees because darn, they are pretty. Of course, the other part of me loves our pre-lit, fake Costco tree too. It's super easy to put up and it doesn't shed 😉 Speaking of, that is on my to-do list this weekend — decorating our tree! Have you already started to decorate for Christmas or the Holidays? I am ready for it! It just makes our house so warm and lovely.
This tunic is quite possibly the softest and most comfortable top I've worn lately. I've been pairing it with my Spanx leggings but today it's supposed to rain so Hunter boots + denim it is. I'm in the medium of the top, it fits true to size for sure. It's tunic-length and it fits looser but it's true to size. I just love the ruffle sleeve detail, too. For the first few times I wore it I had to get used to seeing that ruffle in my peripheral vision; I kept thinking someone was right over my shoulder. I'd look around constantly, but nope. Just my top – ha!  If you aren't afraid of a shoulder ruffle, then this top is for you. 😉
You can find this under $50 top here!
What are your weekend plans? Holiday shopping? Decorating? I'm pretty much in Christmas mode from December 1 on. Ha! I bought Gemma a really cute toy tree to decorate as we decorate the big one. I'm hoping this will keep her attention because she really likes the ornaments. 'Ball' is what she says, as she points to the round ornaments. She's not wrong, they are a ball but just really breakable balls. We may have to decorate the tree starting a few feet up this year. Any toddler + Christmas tips are welcome here.