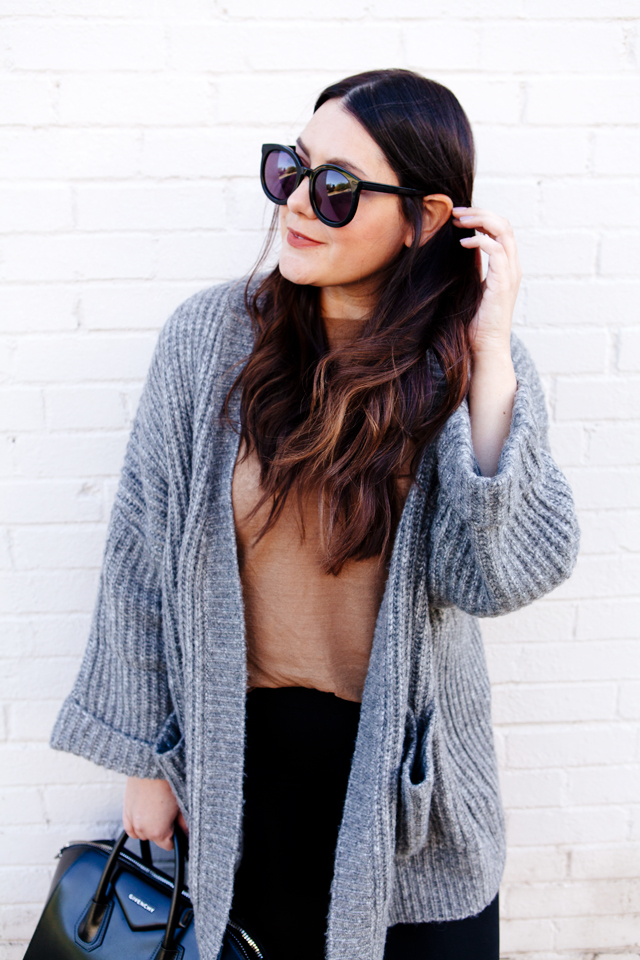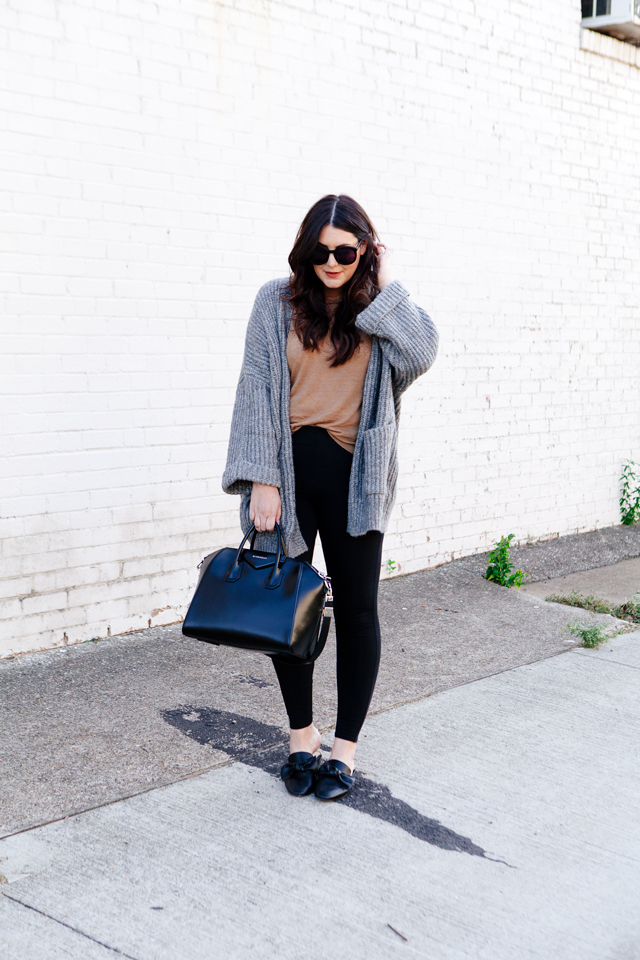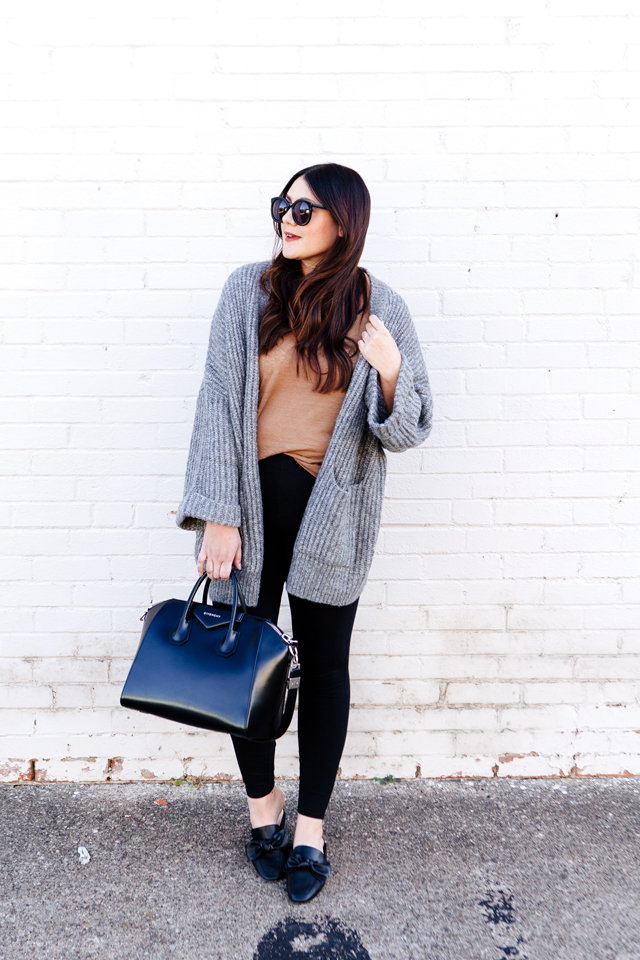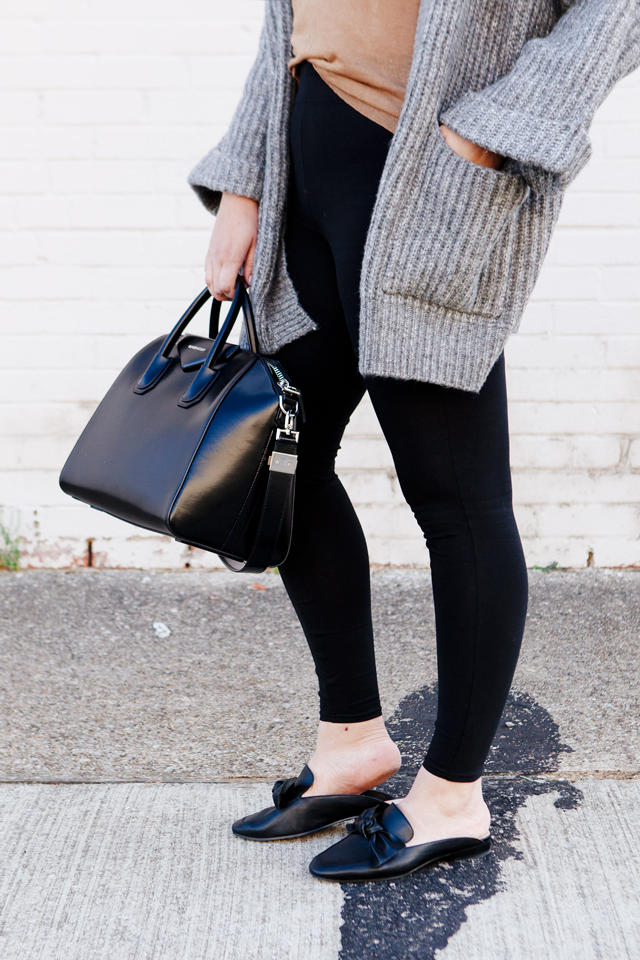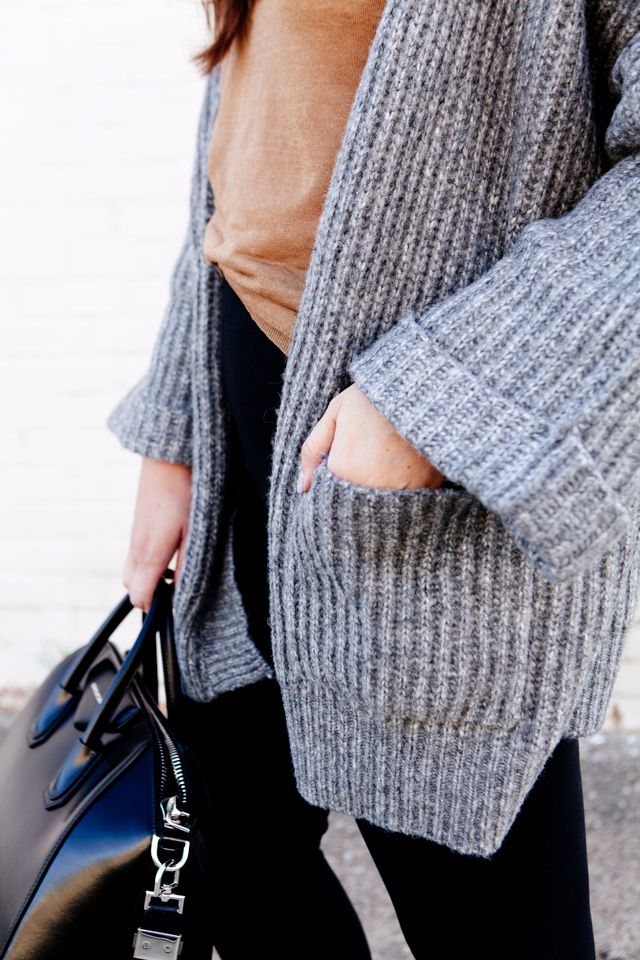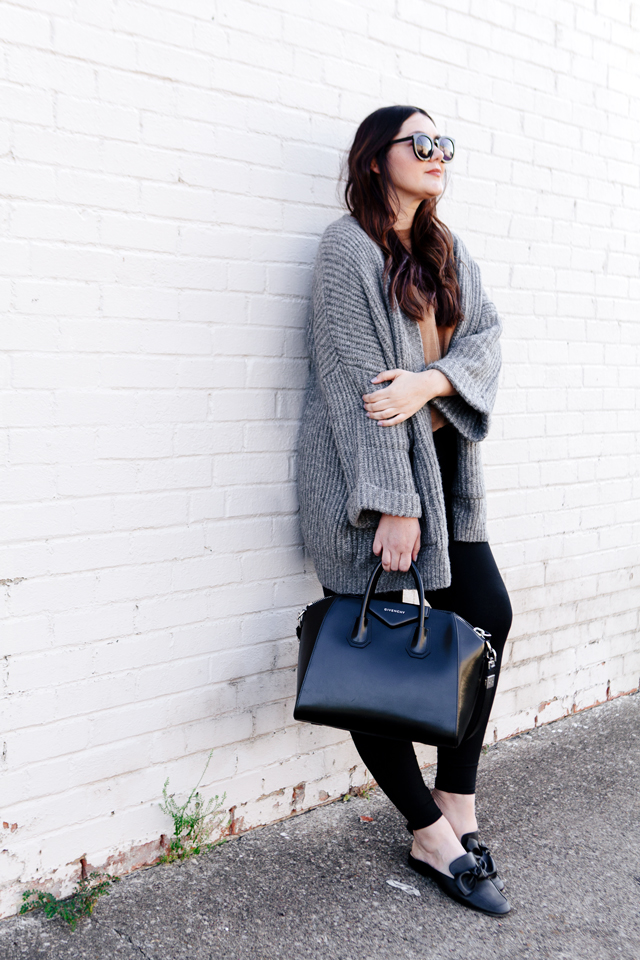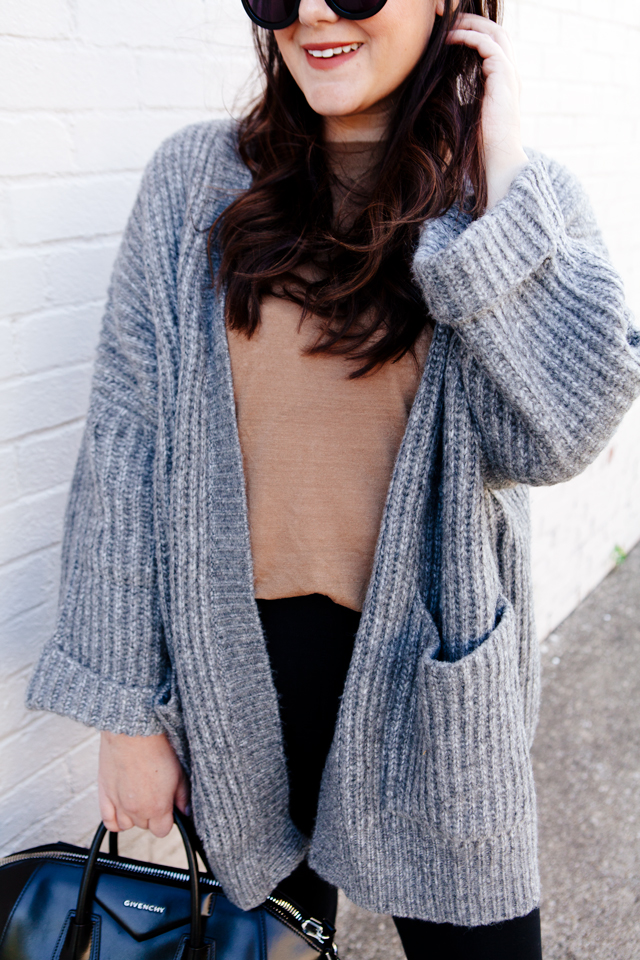 Alright. Okay. I'll be honest — I'm wearing leggings. As pants. And worse? I kind of love it.
Hear me out — these leggings from Madewell are thick enough to cover everything and for extra measure, I'm wearing a booty covering cardigan. But I have to admit — I've been wearing these leggings with everything. They are high waisted and obviously very comfortable, but they go with everything and I feel like they are a step above yoga pants. Somedays you just want to wear your yoga pants, but you just know you shouldn't. These are a middle ground between real pants and yoga pants. No shame in the legging game.
(PS for post-partum mamas these are a great option if you like the Blanqi leggings but want them for half the price!)
These days, I find myself reaching for certain pieces over and over again. In fact, I tend to wear the same outfit or version of the outfit a few different days out of the same week. B calls it my 'momiform' and I thought hey that's a great idea for a series! Just a few different pieces that stand out in my new mom lifestyle. This edition serves up my not-so-dirty little secret of leggings as pants, all day every day. Seriously, for being $34 these leggings are high quality, they don't pill and did I mention the high waist? Every new moms dream come true. Give me all the high waists and long tops. Or in this case huge, giant cardigans. I'll take them all.
Lesson learned today? No mom's closet is complete without a good pair of leggings.
(Very side note — do you guys shop at Nordstrom Rack? I just recently started looking at their online stuff and I am amazed at all of the designer items there at such a discount! This top is Theory and under $100 which is insane. That's all. Side note out.)