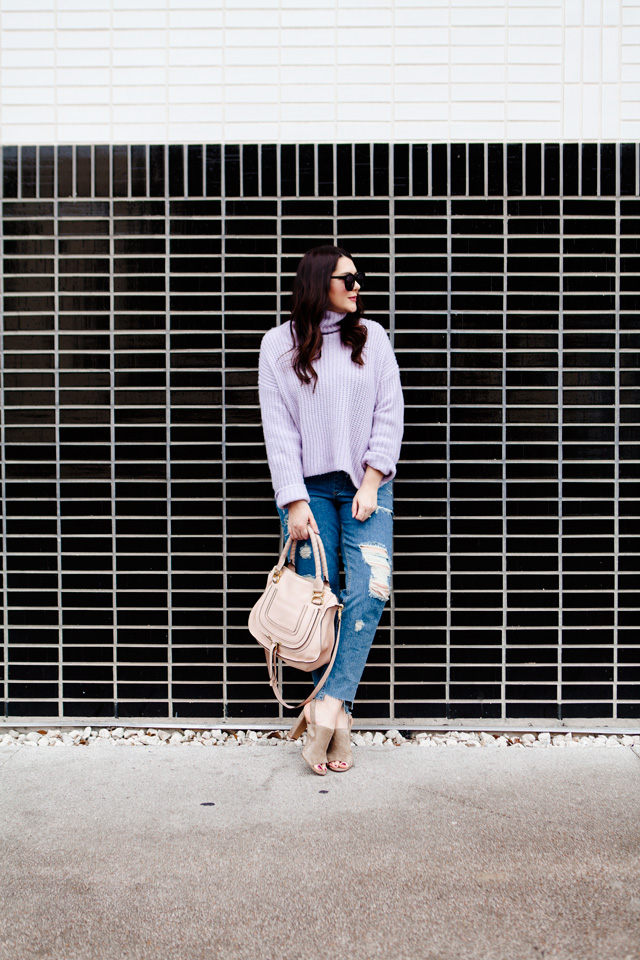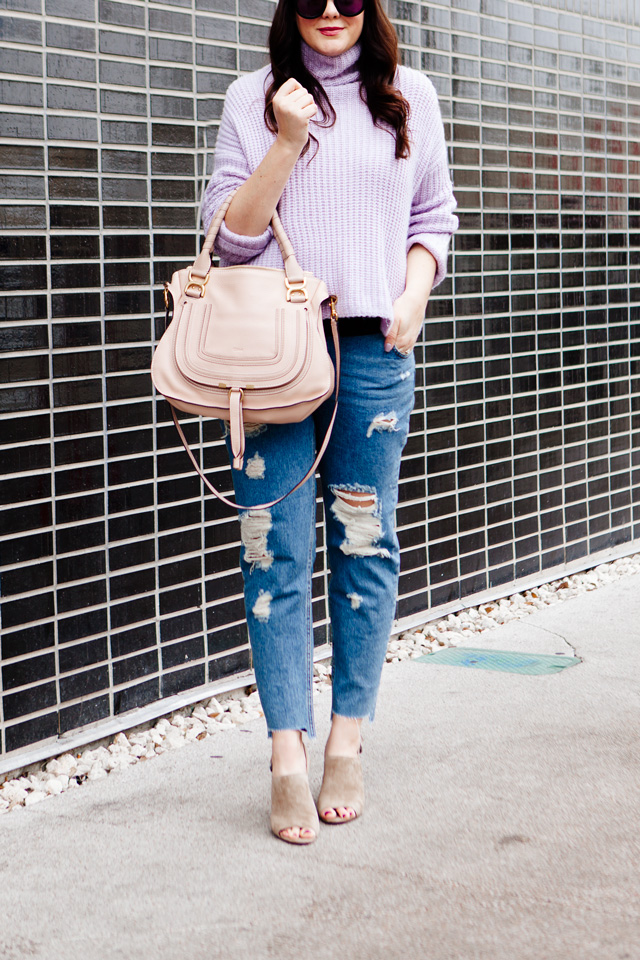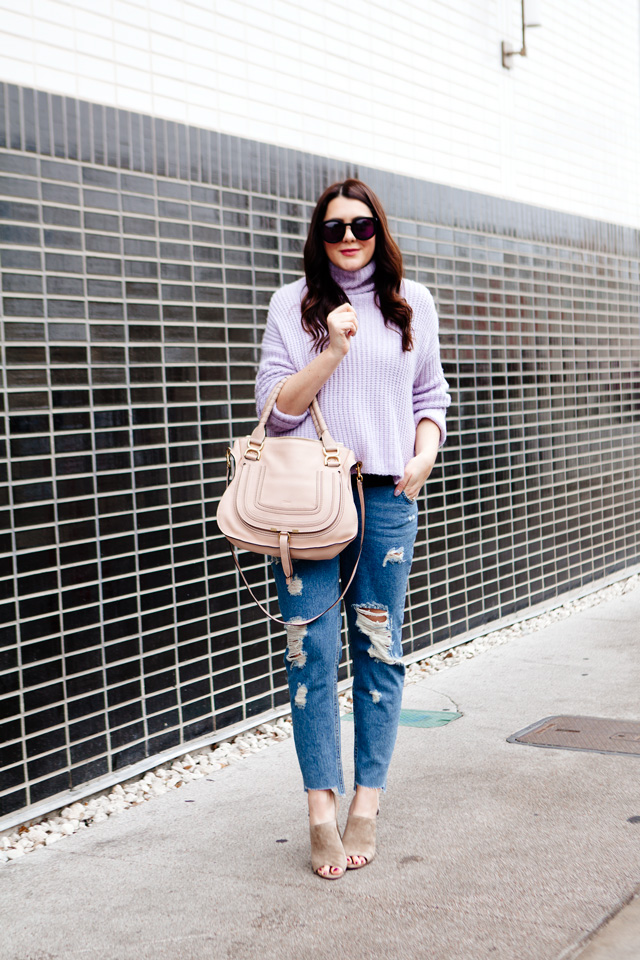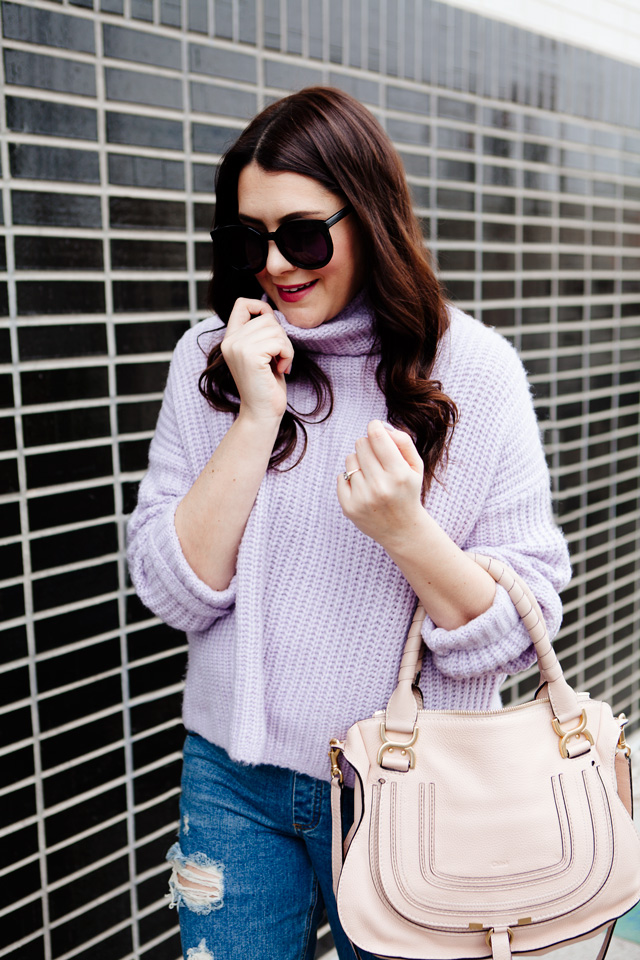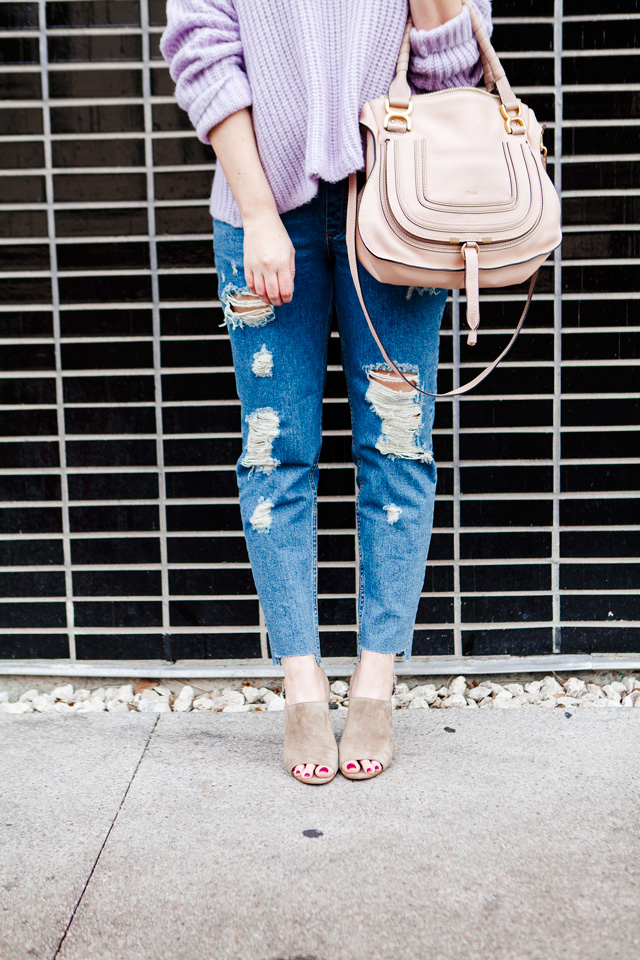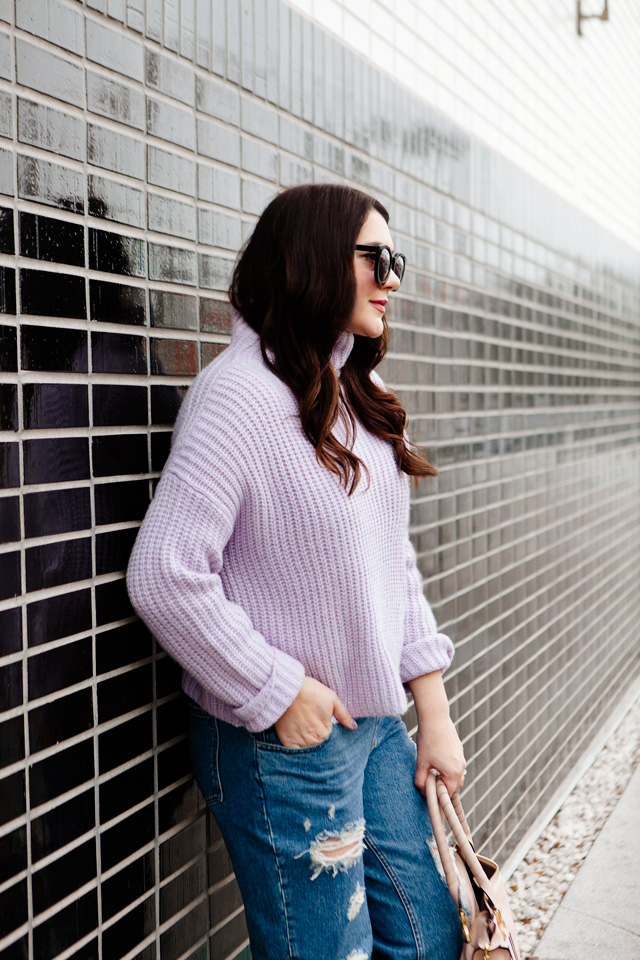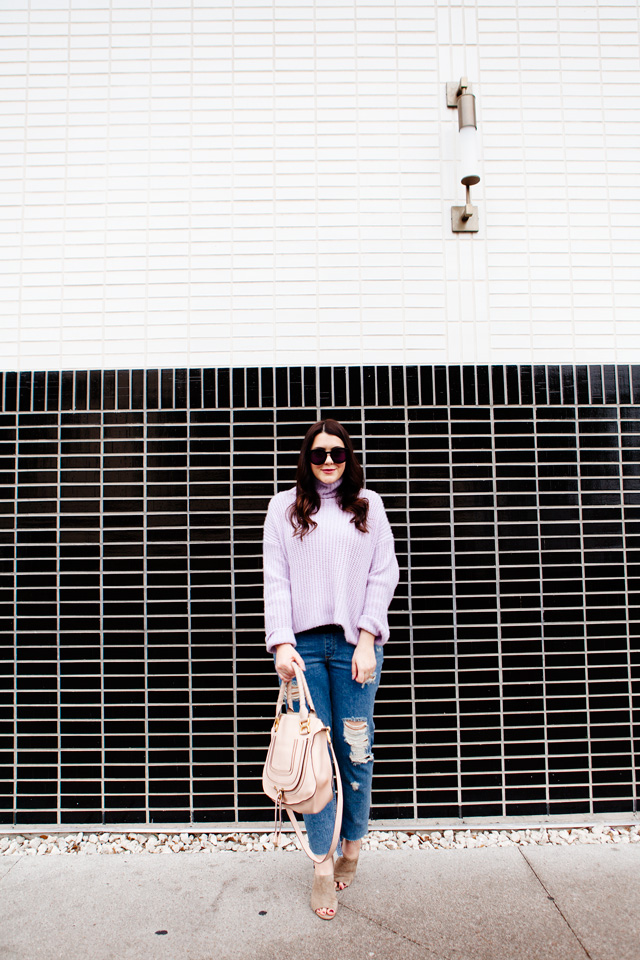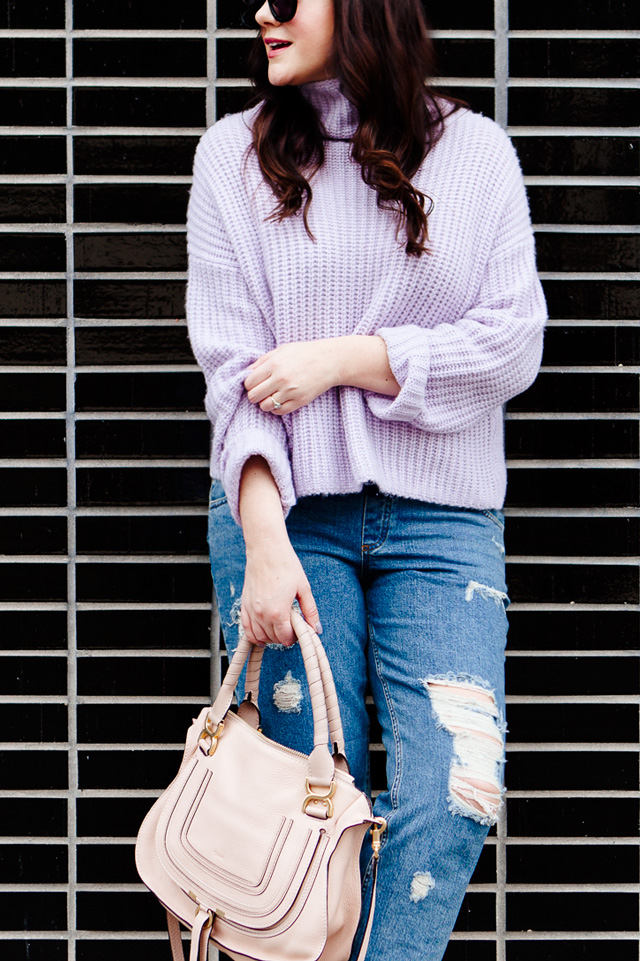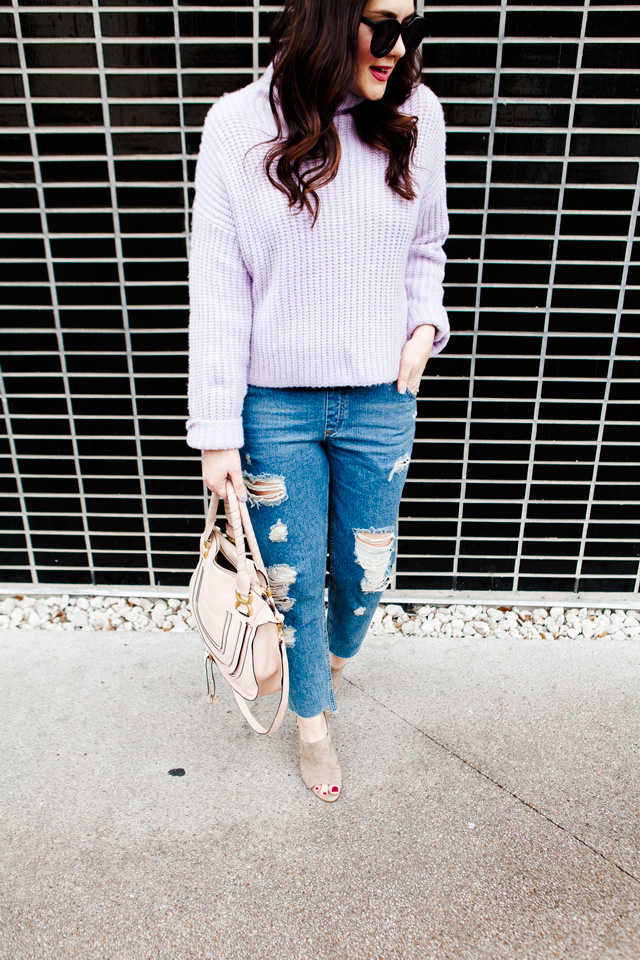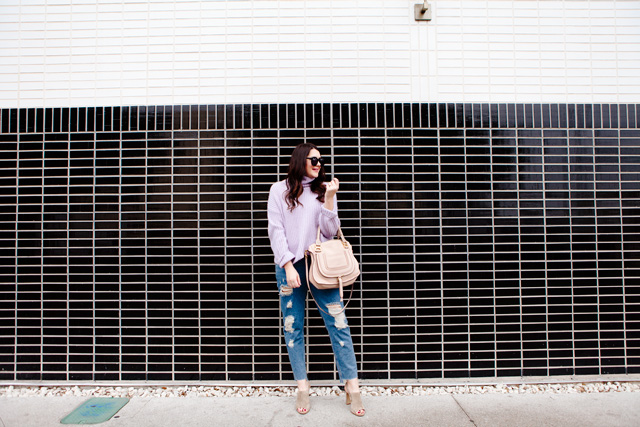 B surprised  me late last week with a quick getaway to Austin to celebrate our belated anniversary. Our anniversary is actually in January — 9 years this year! But I was sick the week it fell on and so we decided to postpone celebrating. In fact, I'd kind of forgotten about it at all. (If that doesn't say we've been married for 9 years, I don't know what does.) So when he popped up with this idea, I was so excited! My two loves — B and Austin, Texas.
We stumbled upon this wall while roaming South Congress and also stumbled upon a perfect place for brunch — Cafe No Se. It's the cutest, most instagrammable place I've ever seen. Oh and the food is delicious. That is also important, right?
I feel a bit unfair posting outfit with sandals, but that's kind of what our wacko weather is calling for right now. Open toe shoes and a sweater, if you can believe that combo. I picked these up from Madewell last week or so (which I actually bought from Shopbop because I like their 2 day shipping. It's my favorite Madewell hack ;)) But they are absolutely so comfortable and you know how much I love a nude heel. These fit the bill precisely of what I want for spring…and well for now, too. Any shoe that works with sweaters and with spring clothes too is a shoe for me.
Oh I should mention — the jeans I'm wearing are not the jeans I linked to the side.. These are a pair I picked up months ago that are no longer available, but I found an almost identical pair at Nordstrom for under $100! The ones I found are Articles of Society (we used to carry this brand at the shop, so I love it!) and I haven't tried them on but typically they are true to size. If you haven't tried Articles yet, you should. They are my favorite non-designer brand of denim.
SaveSave