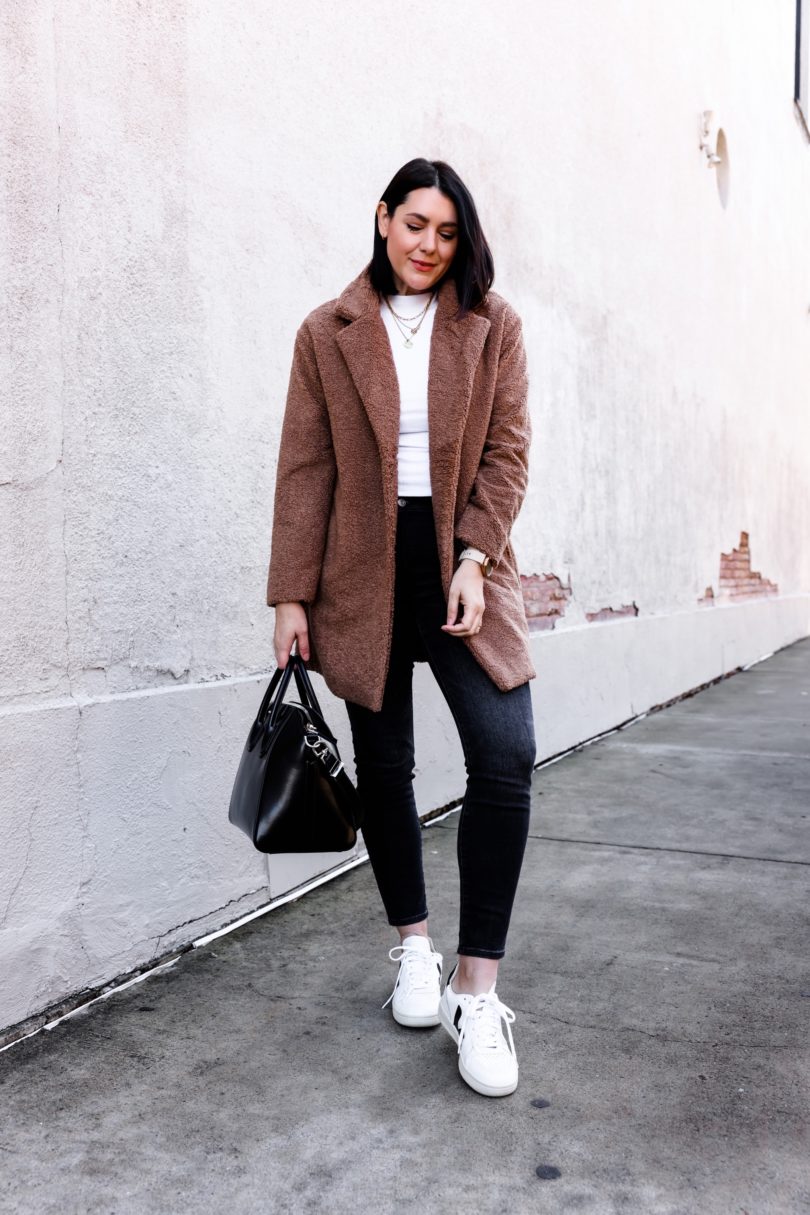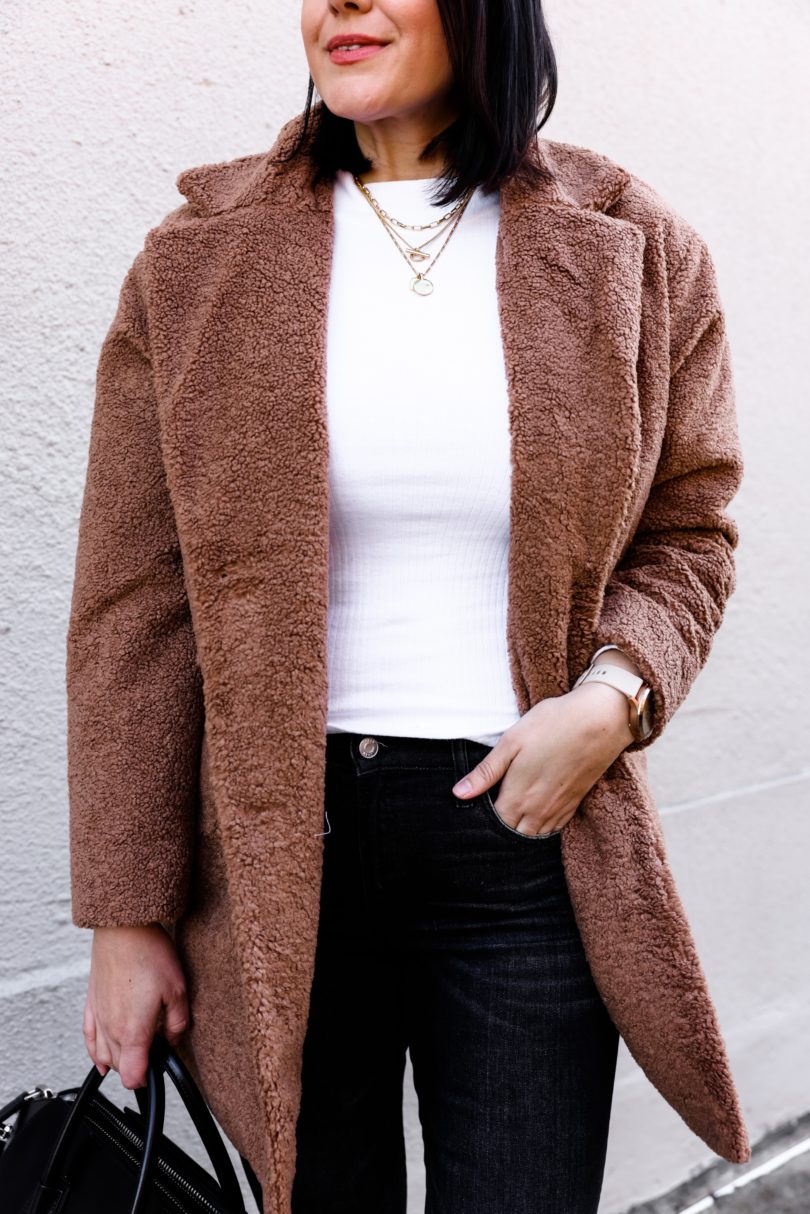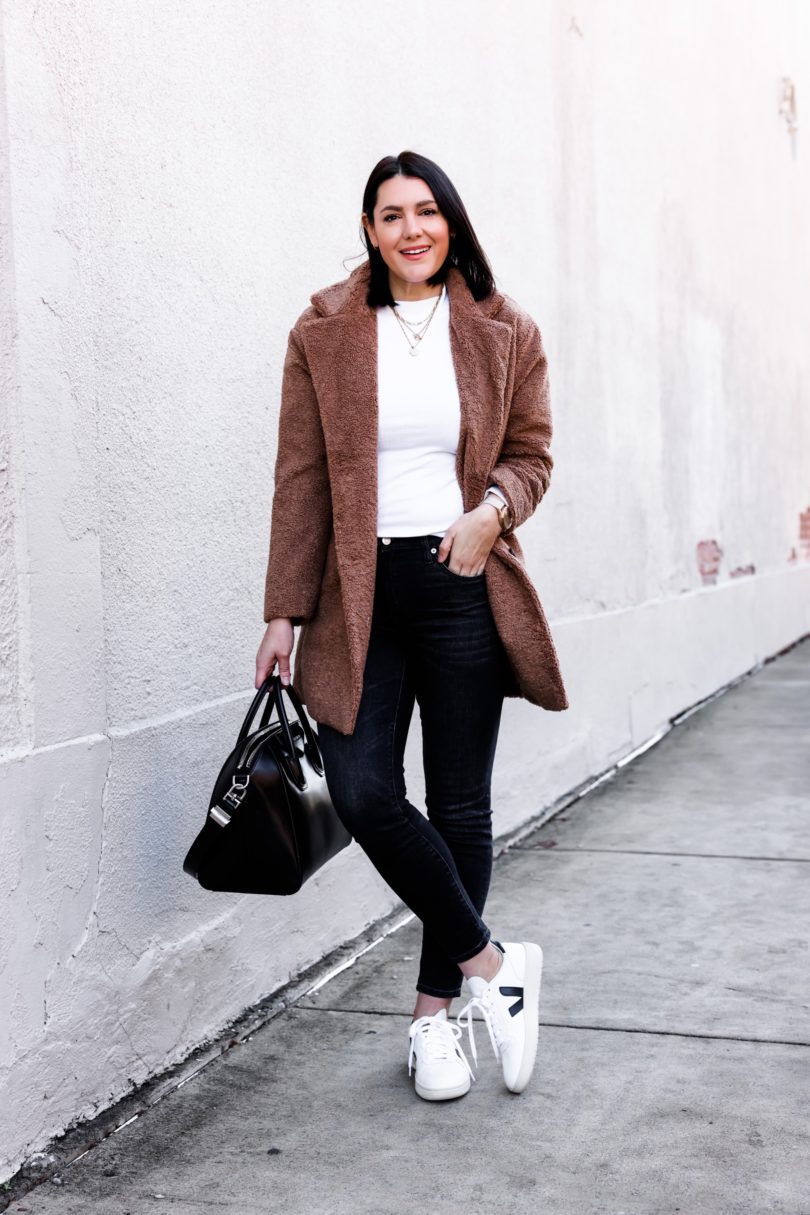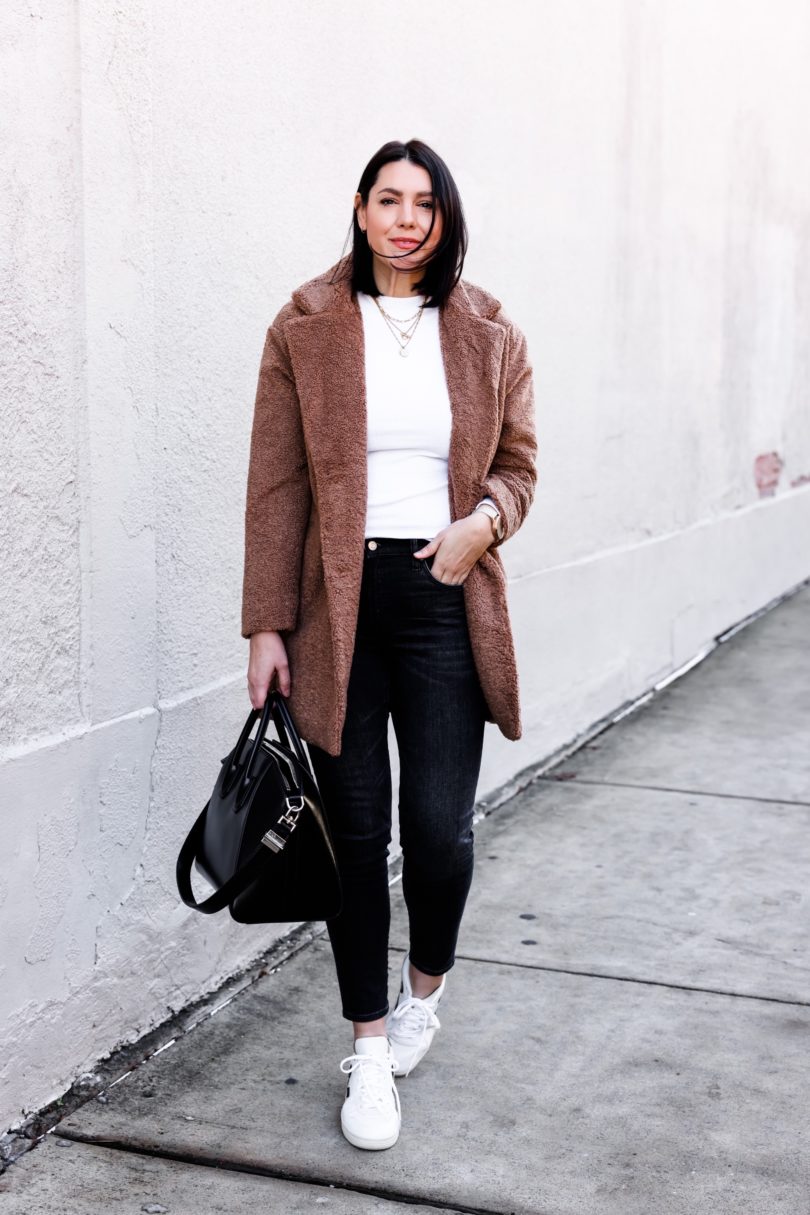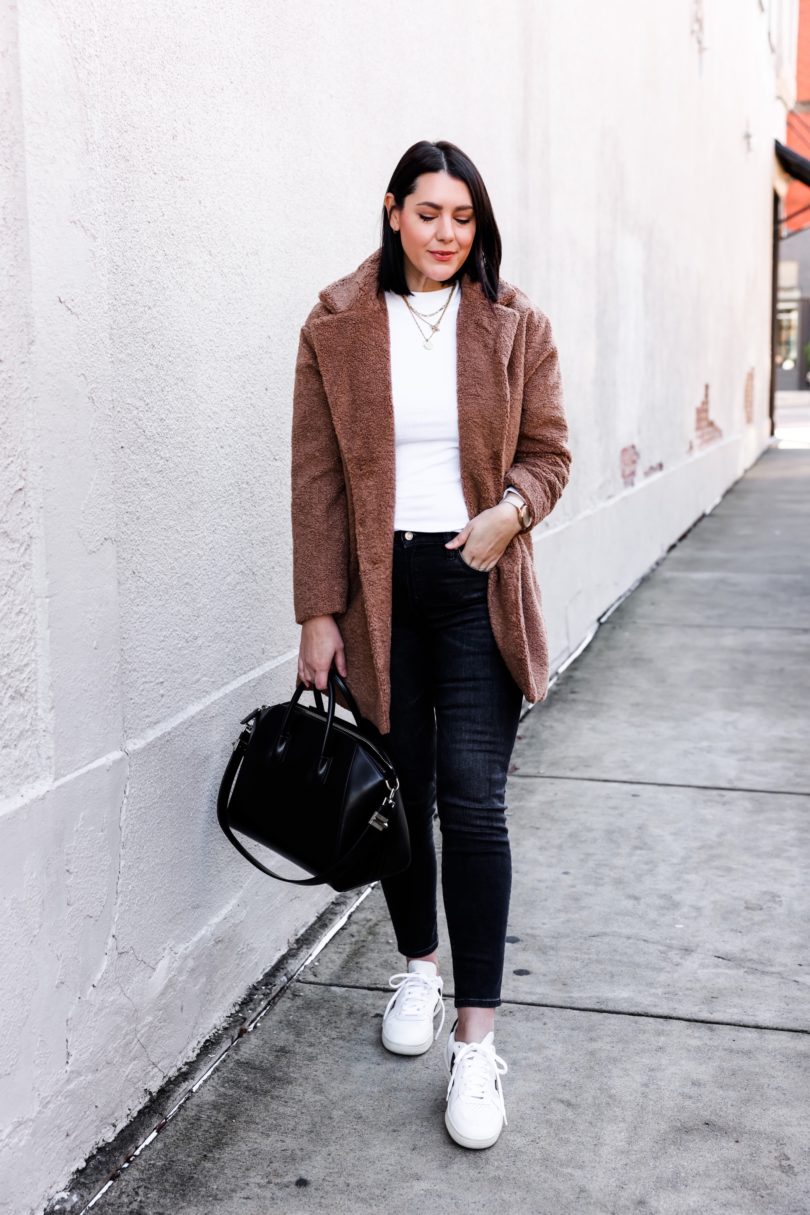 Good morning, my friends! It's a cold and sunny day here which is perfect for my new teddy coat. I love the days when you need a coat but you don't have to wrap up like it's gonna be a ice storm. Not that we have a lot of those days here in Texas, of course. But I do get excited when my cute coat is enough.
Enough about me, let's talk about this coat! I am in the medium and it fits a bit big, so you could size down if you don't need a lot of room for a bulky sweater. If you want room to layer, stay TTS. It's lined and I love the feel of the teddy coat, it's a tighter weave than most teddy coats, so it feels a bit more elevated. (Hopefully you can see that in the close up above!)
Two things that I have worn and worn this winter: this layered tee — it's not quite in the turtleneck territory but more of a mock neck. It's fitted but not too tight! You can find it here. And this pair of jeans! Color me surprise, J.Crew! I have loved these jeans — they hold their size and shape all day, which is so nice. They fit a bit snug at first but loosen to your body with wear. You can find them here.