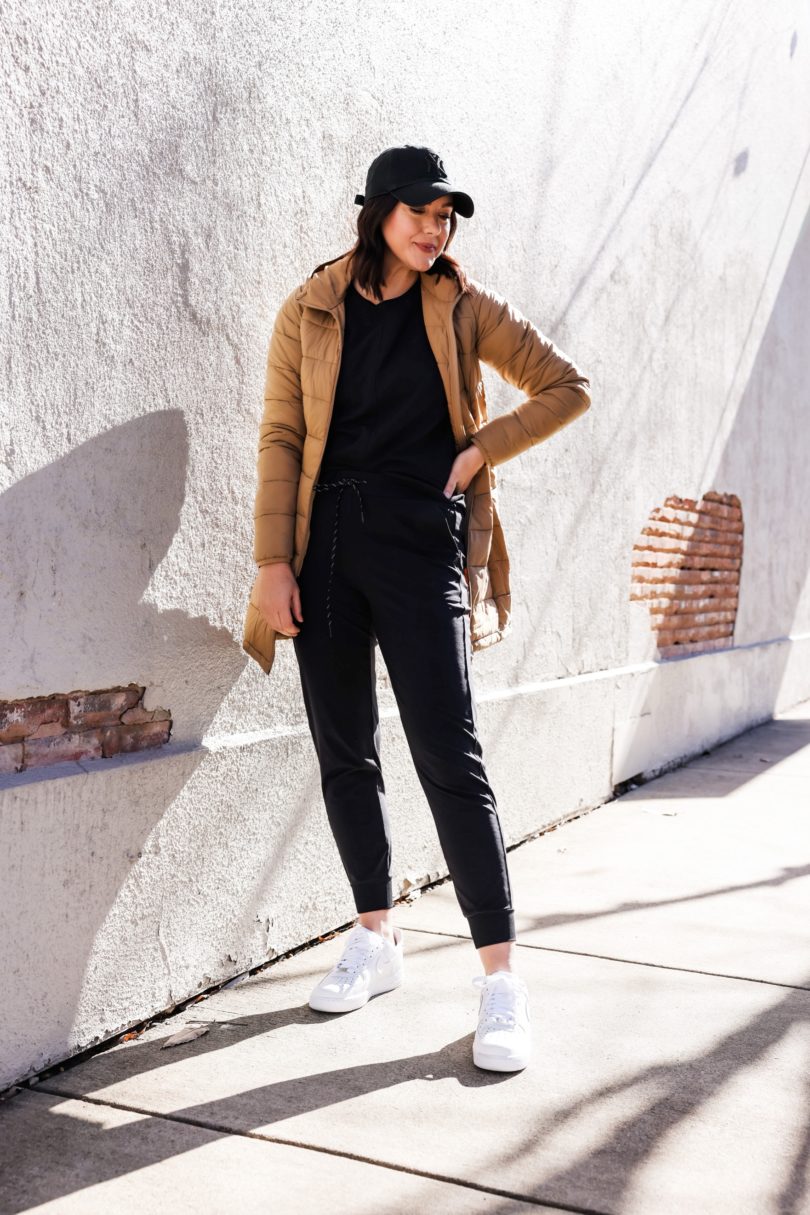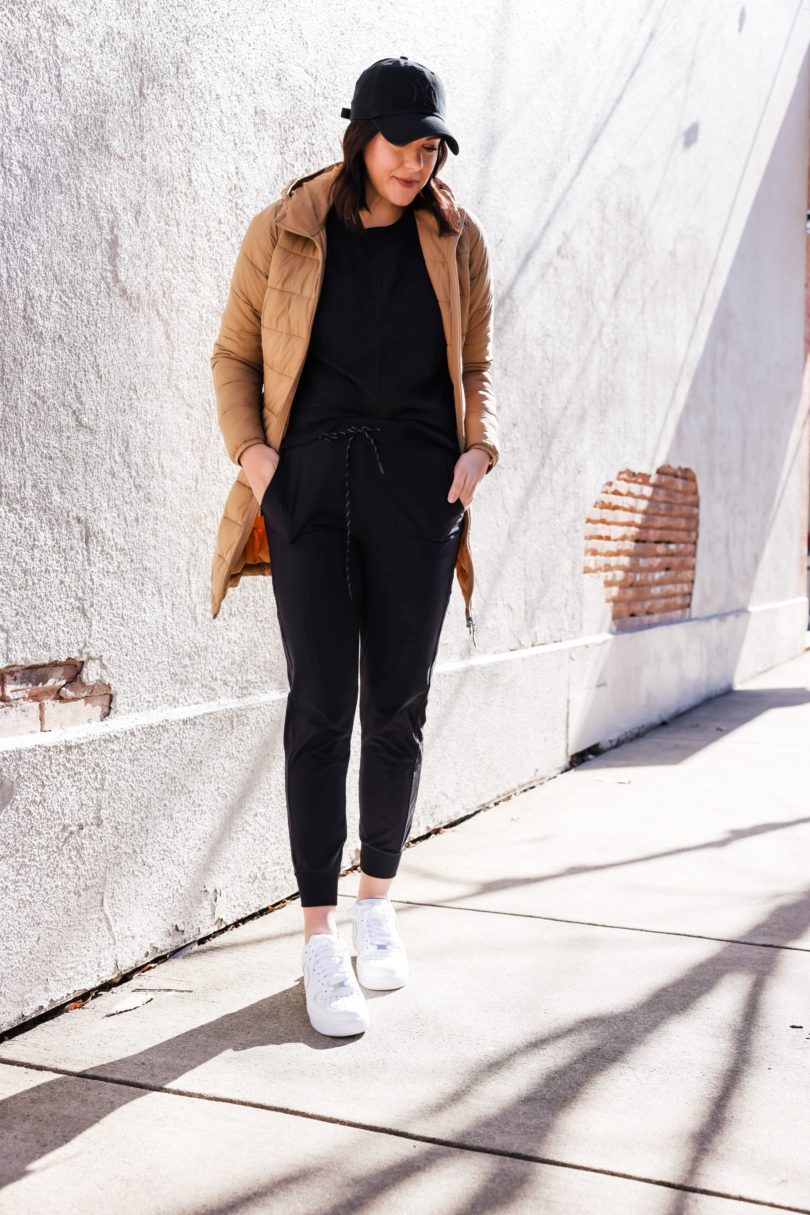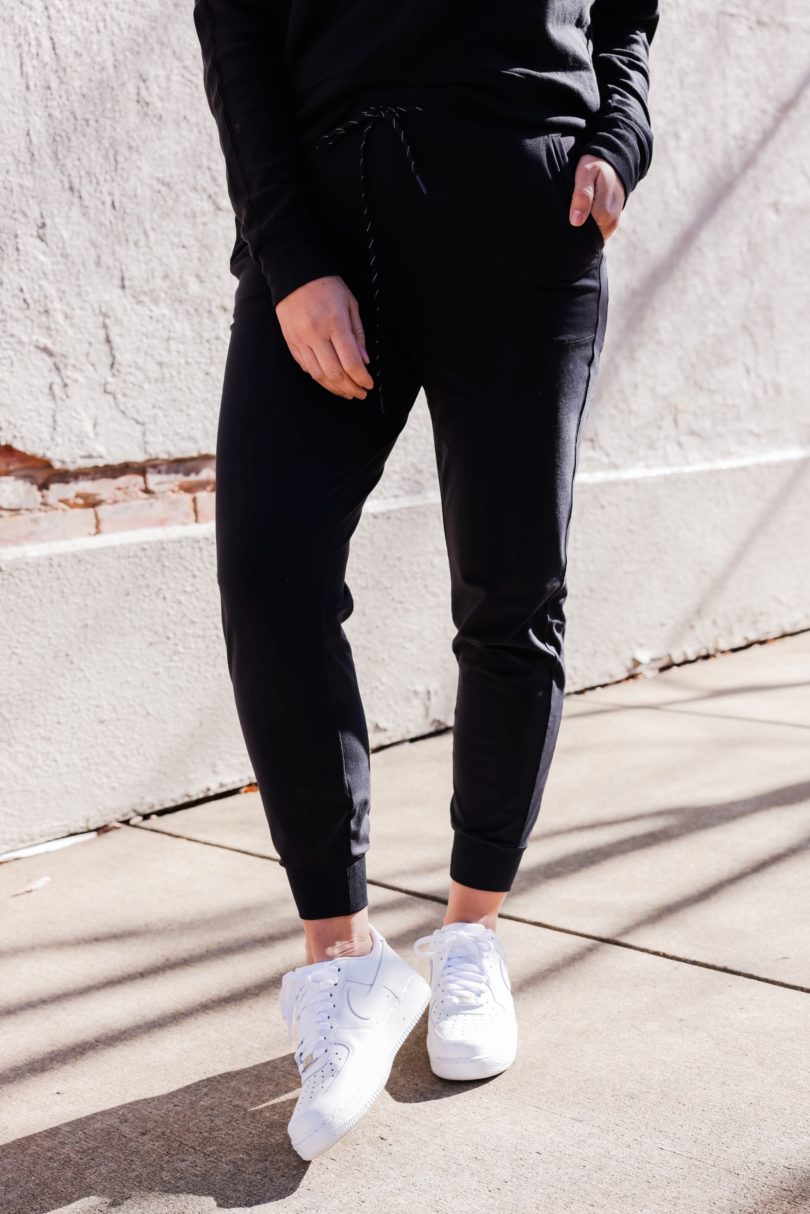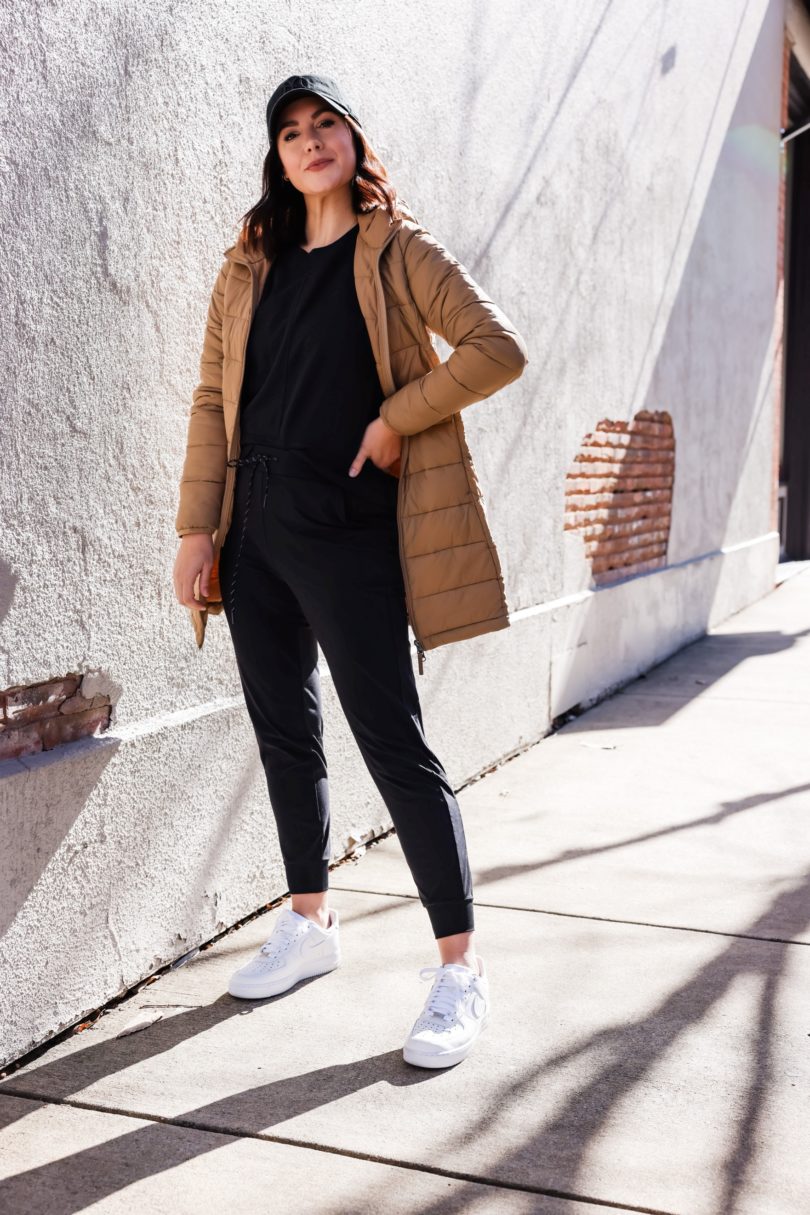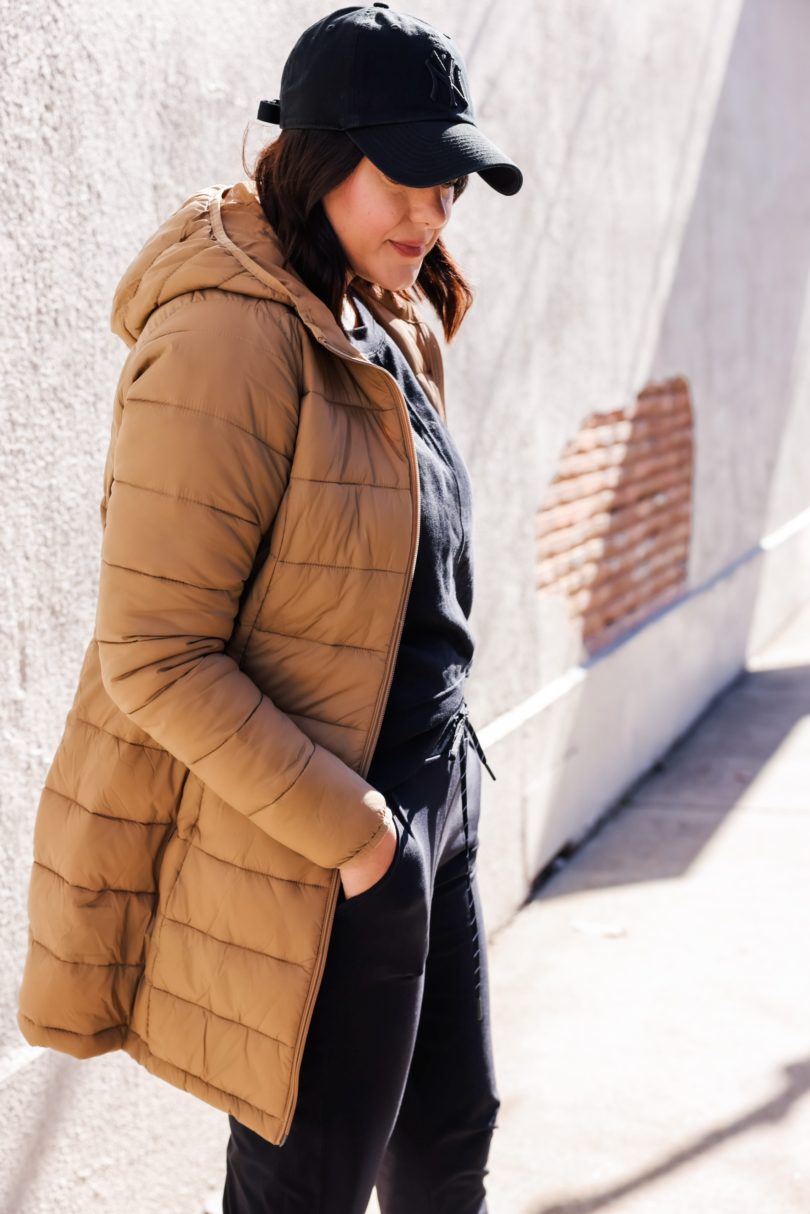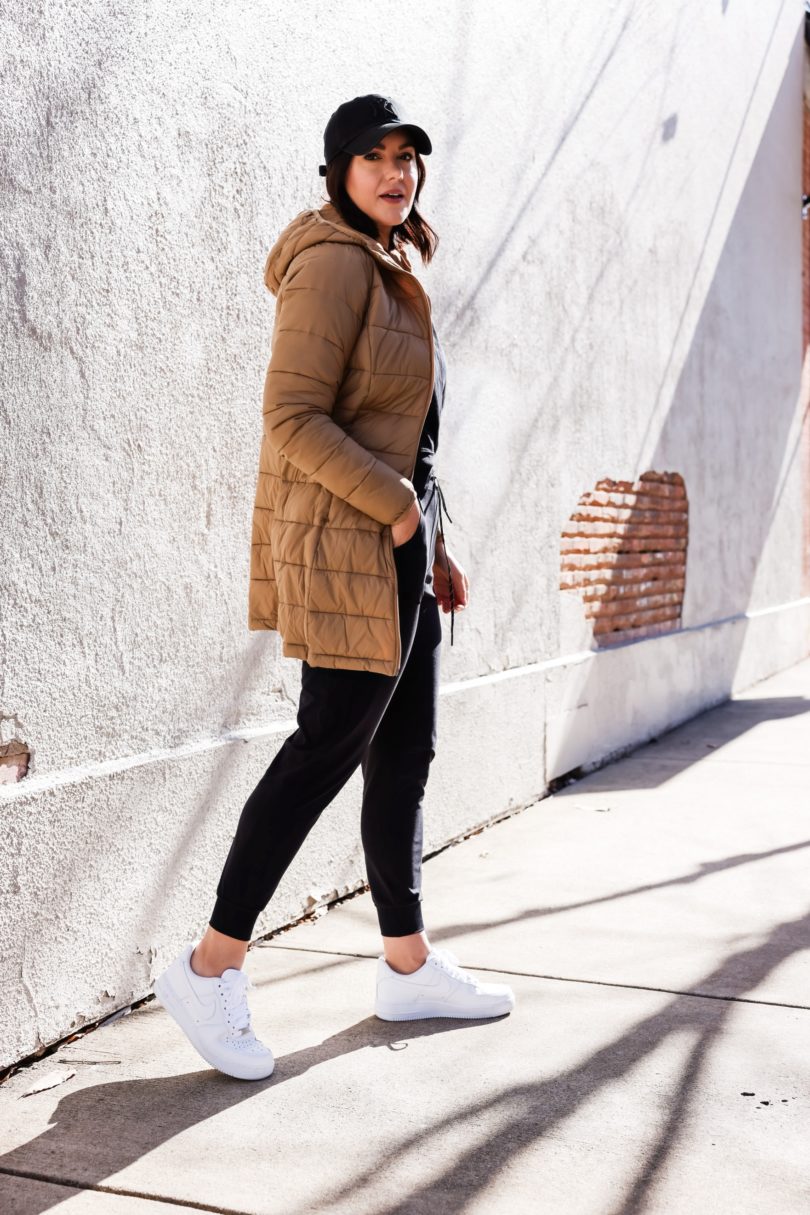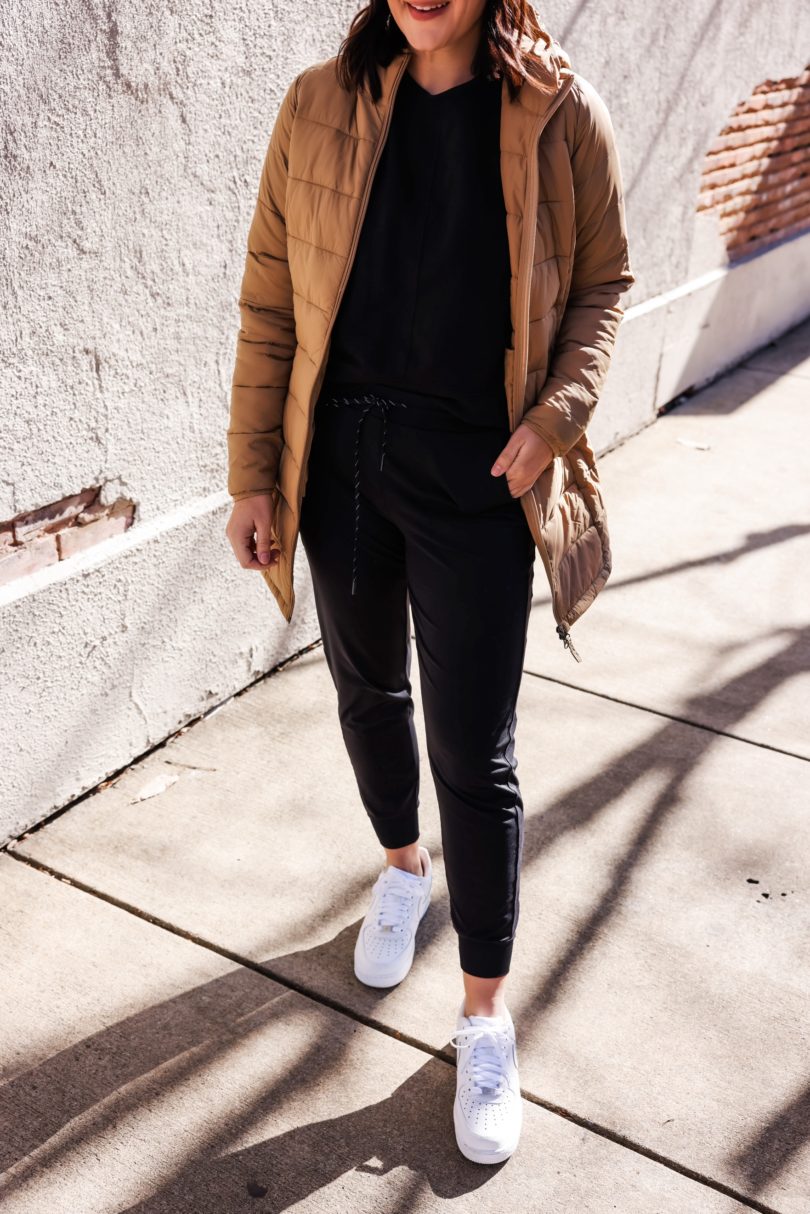 Hello lovely friends! It's Wednesday and I am back in activewear mode. (Robot voice *Activewear Mode On*) I like to think of activewear as my upgraded lounge wear — still cozy, but more motivated. I know 2020 isn't the year we want to relive or even talk about, but I do appreciate how much style has changed in such a short amount of time. I was joking about wearing heels on Instagram like 'heels? I don't know her' but honestly I don't miss dressing up that much. I consider my heeled booties and cute denim to be as fancy as I dress now. I love my sneakers and while I'm not sure what this means for spring — will we or won't we wear heels again — I'm thinking that no matter how fancy style becomes I'm glad I made friends with casual style. It was always hard for me to translate onto the blog because I always felt like a fancy dress and heels made the prettiest photos. And while that may be true, joggers and sneakers make for a happy (and comfortable) lady.
With that being said, I think this might be my January uniform. Joggers, sweatshirt, puffer and sneakers, check, check, check. I really like these joggers from the Zella brand at Nordstrom just because they are kind of relaxed but fitted at the waist. So I wouldn't necessarily workout in them but I would run to Costco in them and just wear in general. More lifestyle than activewear although the fabric is that stretchy activewear fabric, definitely not knit. Which is why I like them — I find that knit joggers stretch out SO much and it drives me crazy. The loose caboose on a jogger is not my favorite and these don't stretch out. I'm in the medium and you can find them here!
(By the way, I tried on some fantastic joggers from Amazon on IG and they're a great alternative to this pair! They fit tighter so not as relaxed but for a different price, it would be a similar look! Find those here. I wear the medium, too!)
This puffer is so lovely and honestly, doesn't look like it's from Amazon at all. One note: the color is a bit darker, less yellow than how it photographed for Amazon. The photos are a bit dark here so maybe not this dark but it's definitely darker and more muted in color than shown online. I am in the medium and it fits like an 8! Find it here.