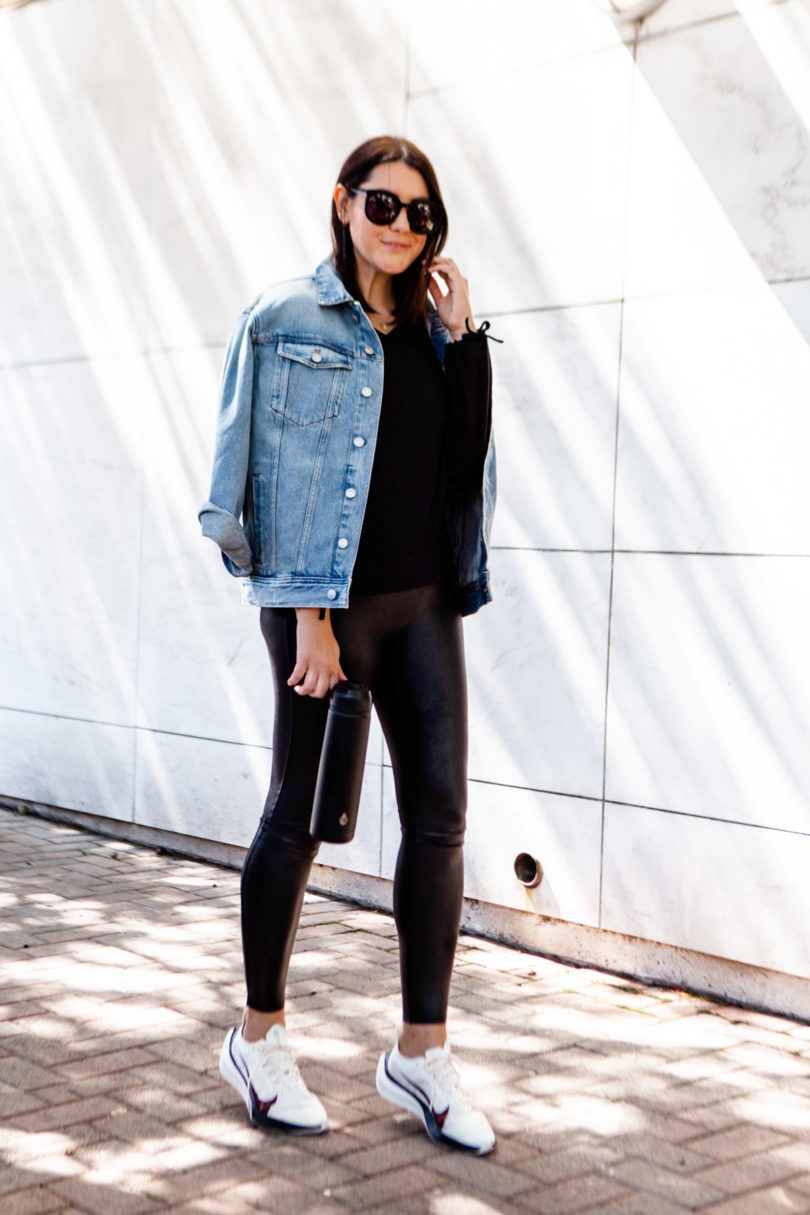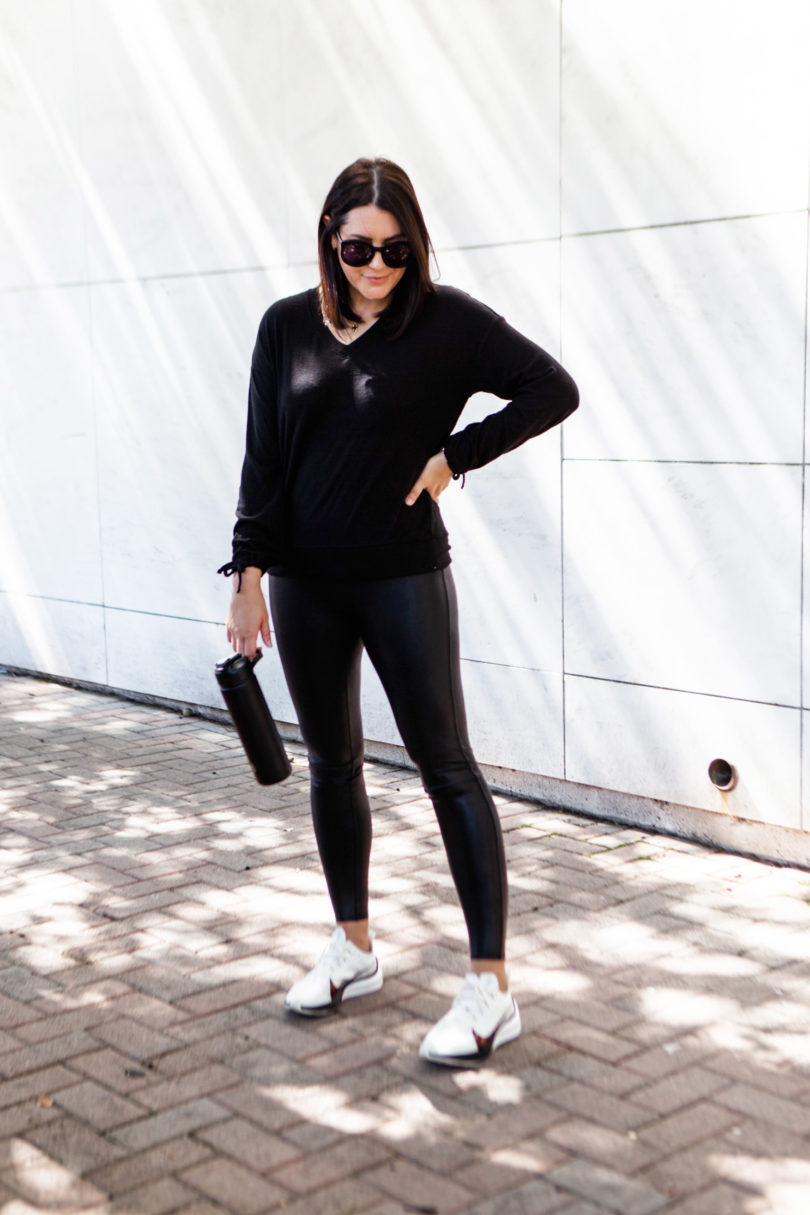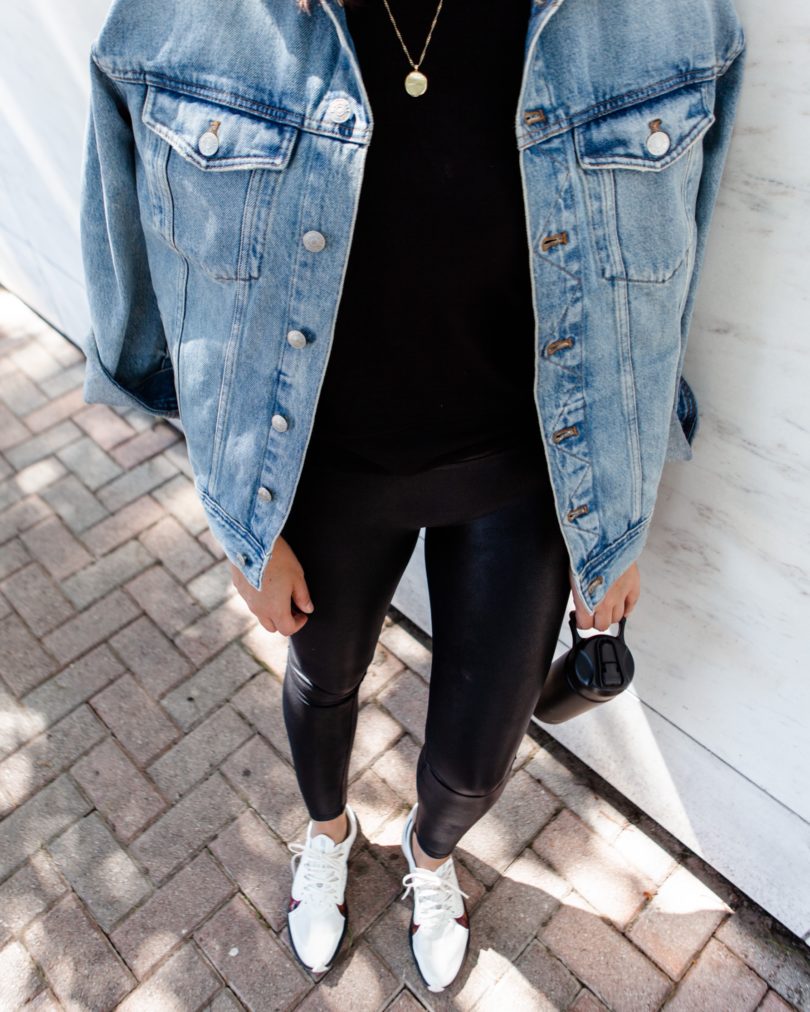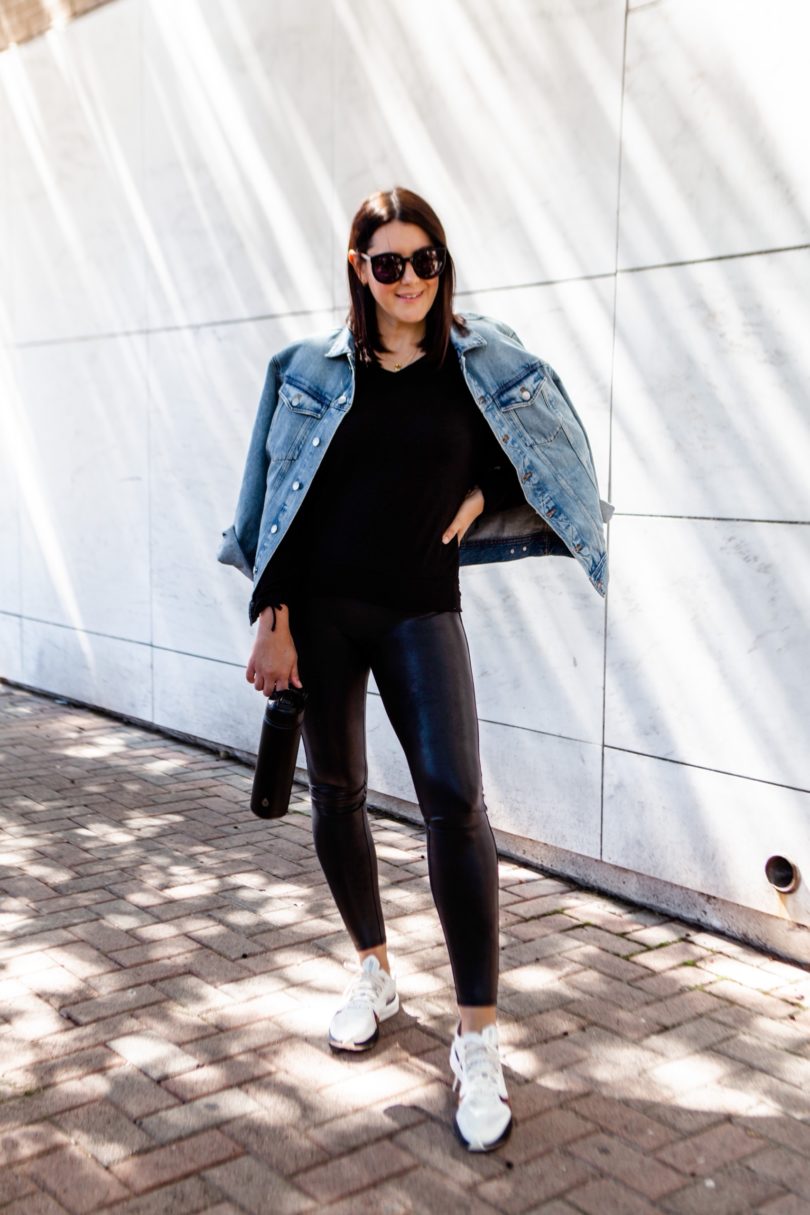 This outfit is exactly what I end up wearing almost every weekend when it cools up a bit around here. So my late fall / early winter and probably your current autumn, these Spanx leggings are my go-to when I want to be comfortable but a bit more dressed up than yoga leggings. Side note: I don't even do yoga and I will always call activewear leggings 'yoga pants'. It's locked in there and you can't change my mind. Anyways, Spanx leggings are a staple for my fall and winter and I thought why not pull them out again. It's just *almost* time here and I'm always early. Unless I'm late.
Anyways…you can find these leggings here!
This tie sleeves sweatshirt is a top seller from my Try On last week! I can tell you why: it's so soft, it's adorable and it's so easy to wear. I do want to say this is more of a lightweight brushed knit top over a true sweatshirt. I am in the medium and it fits TTS! Find it there. 
I'm currently pulling together styling options and ideas on how to wear an oversized denim jacket for fall! I love this look but I too am a bit stumped on how to best wear this style. So if you too love the look but you're stumped on how to wear it, I'll do a deep dive into how to style this for fall. In the meantime, you can find this jacket here. I am in the medium and it's a great oversized fit.