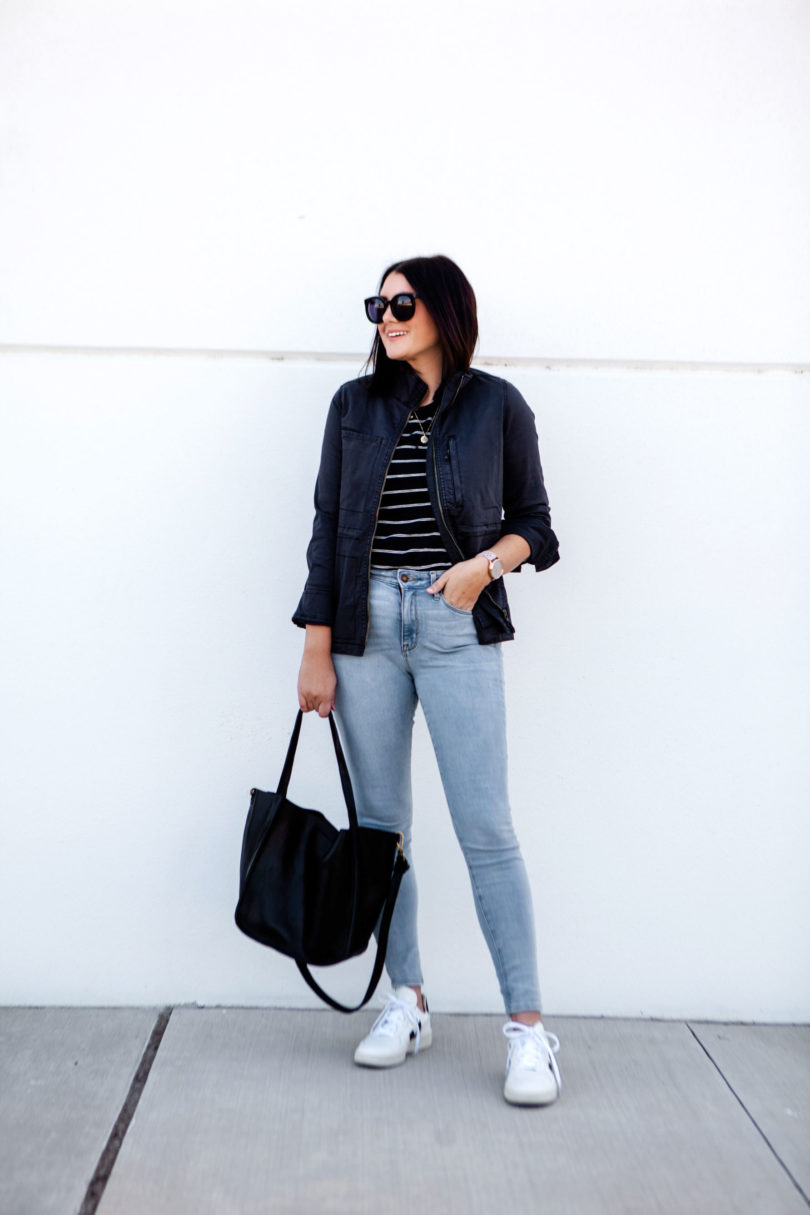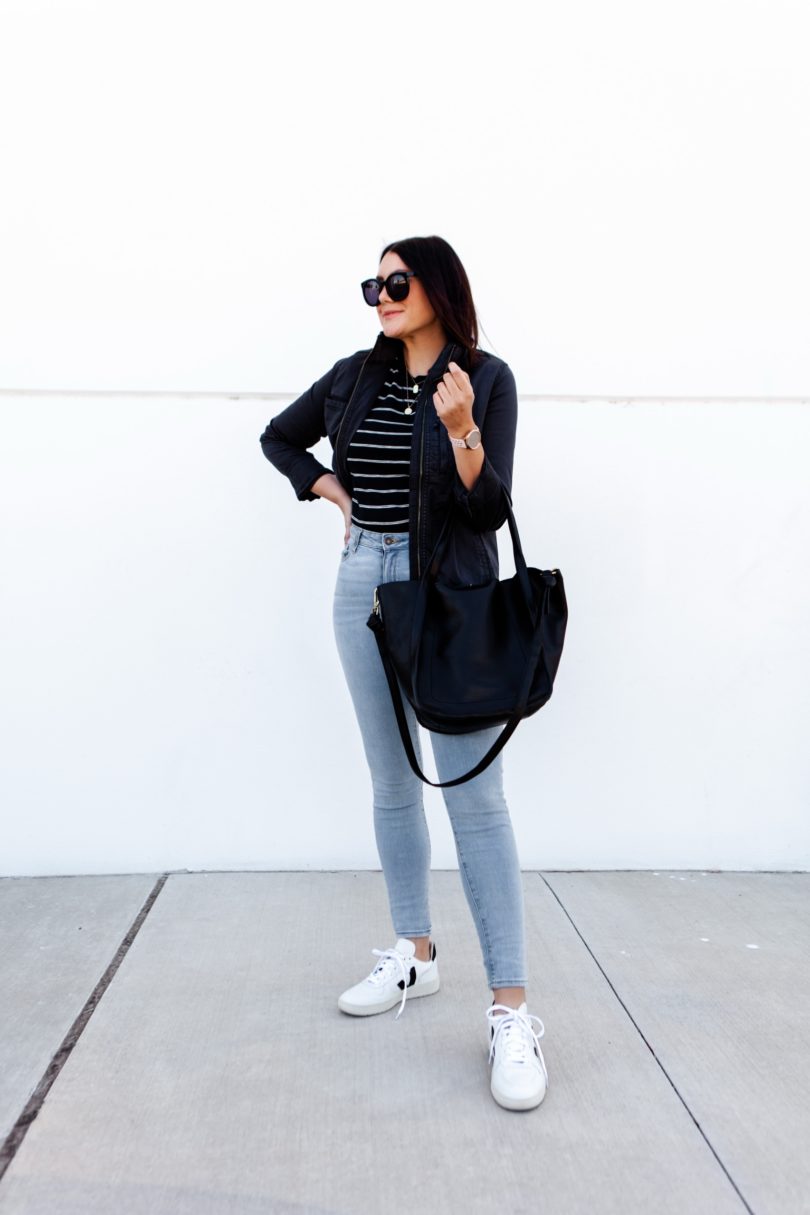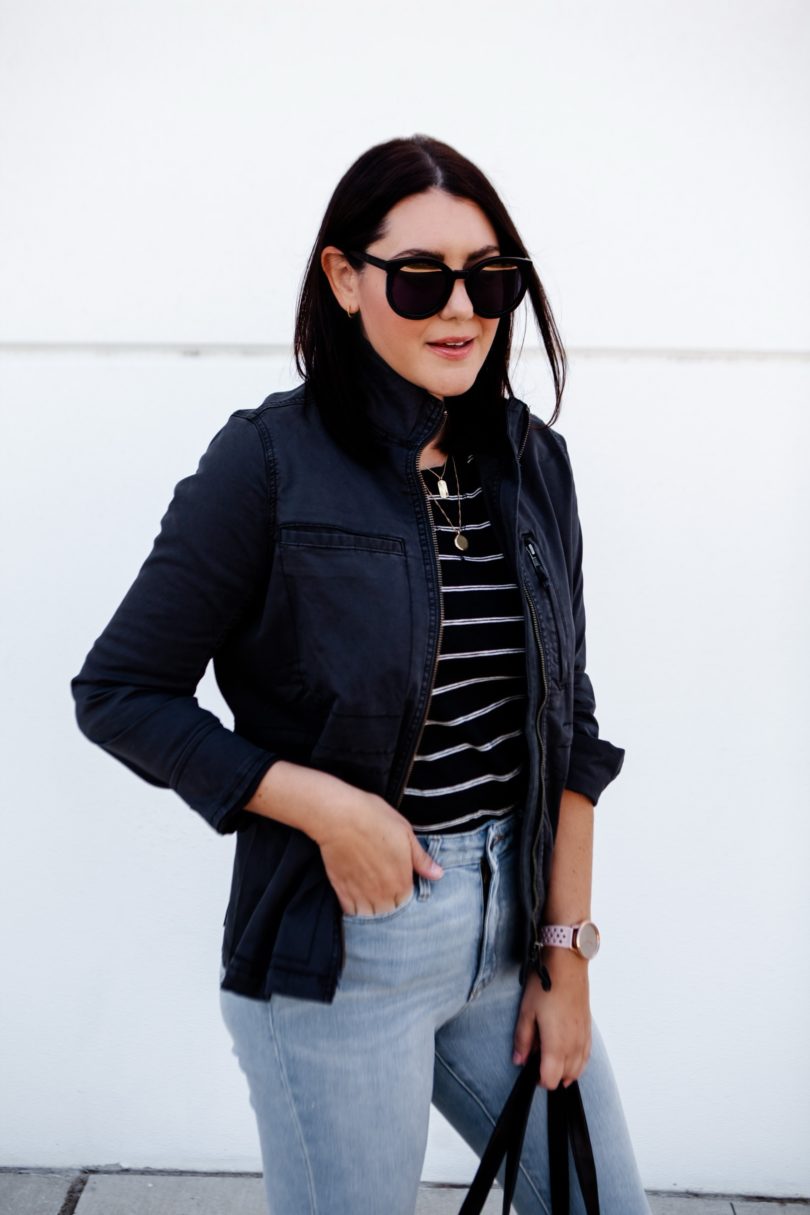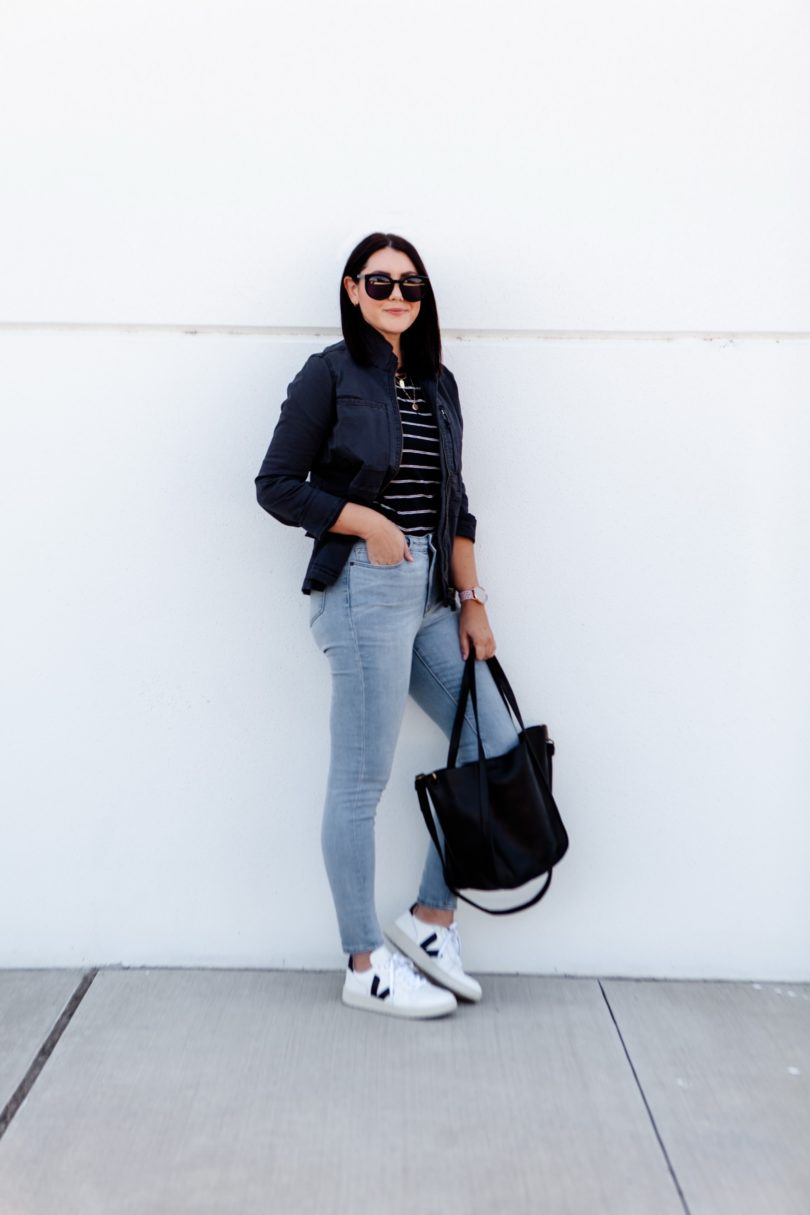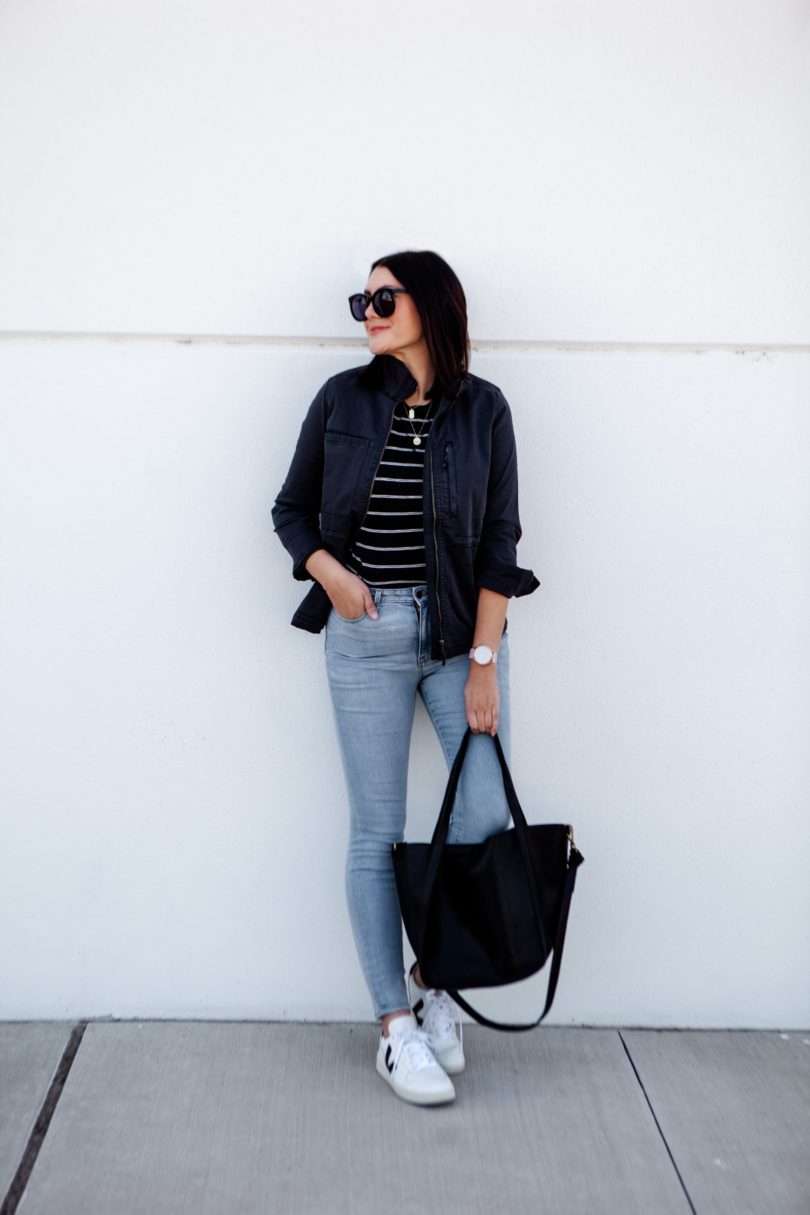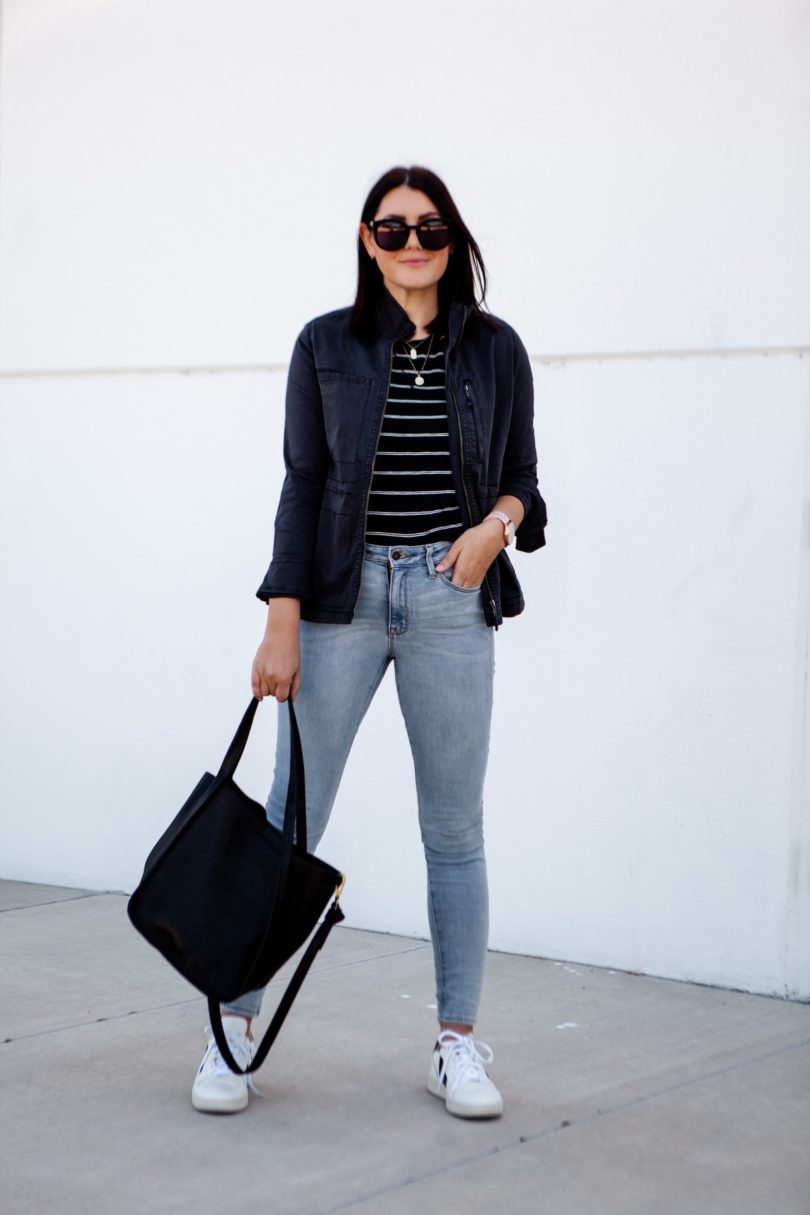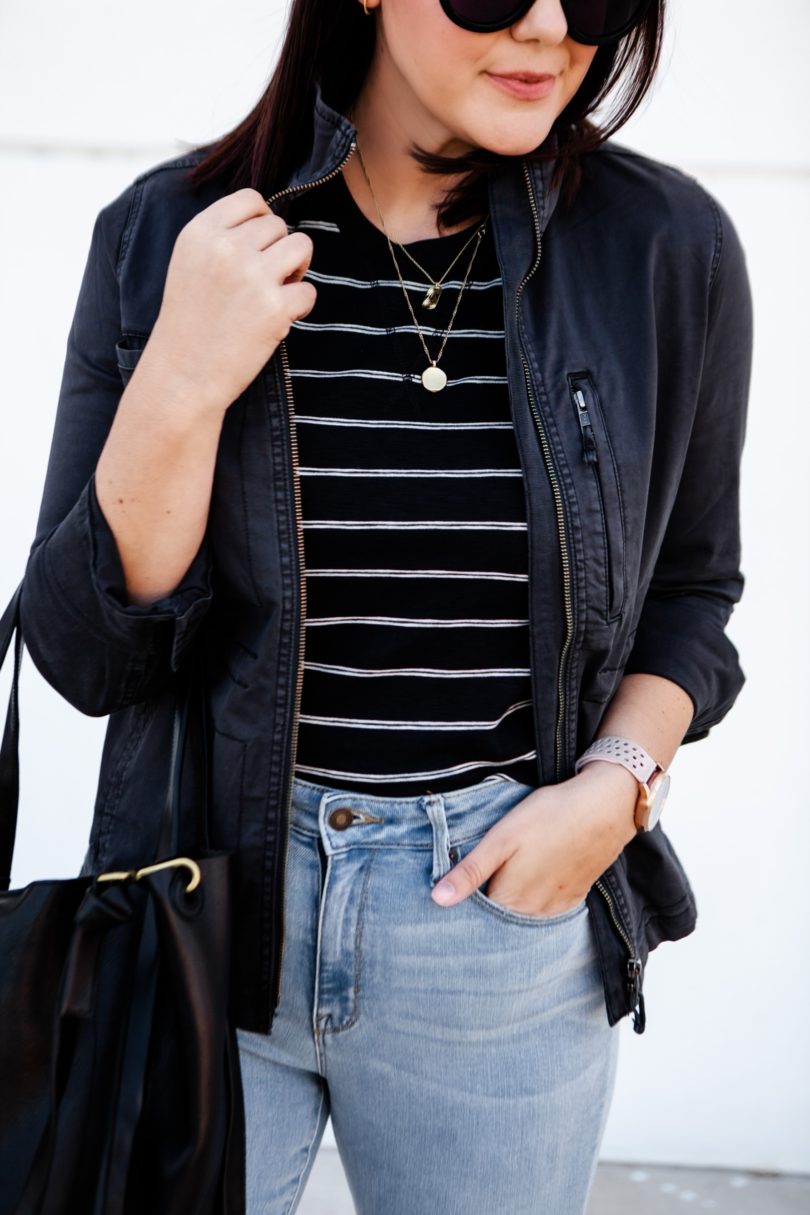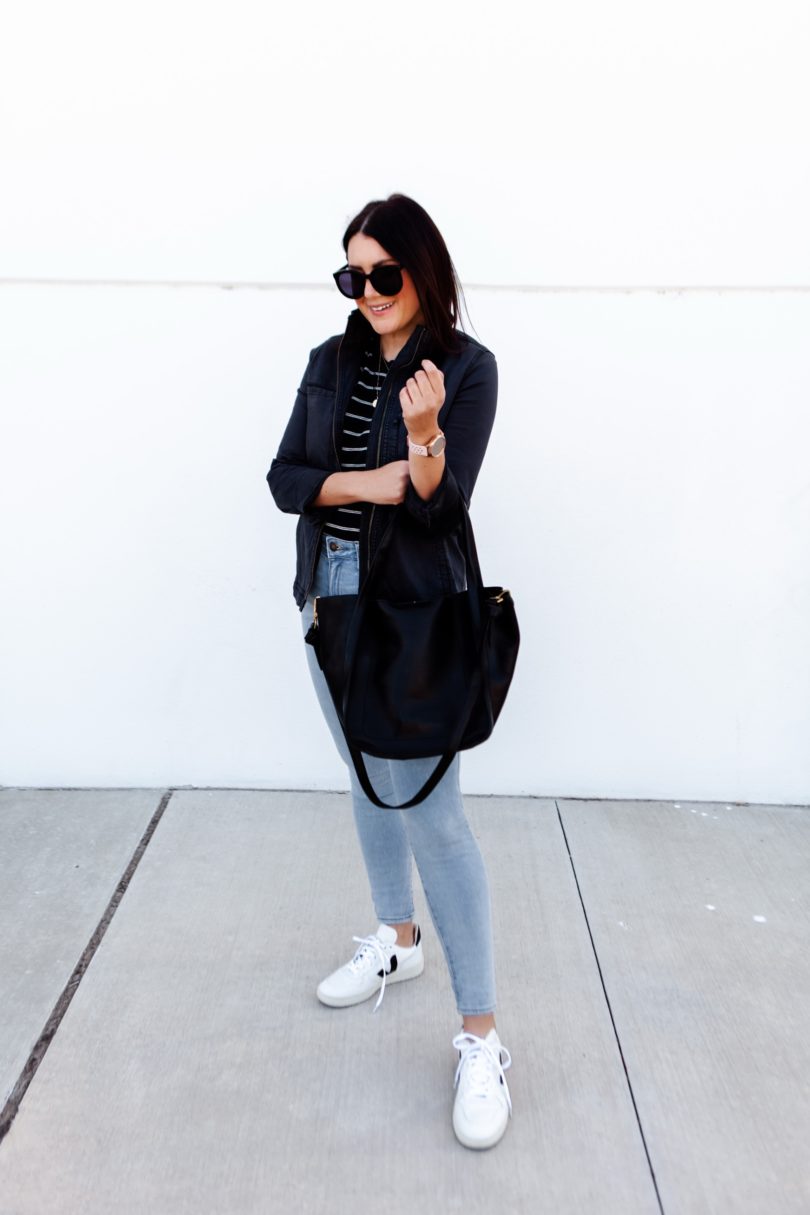 Happy Friday! I thought I'd share two pieces from my Amazon Haul on IG stores that were the best sellers. (Don't worry –I'll post it to the blog this weekend!) This striped tunic was the best seller — oh yes, this top is a tunic! I just have it tucked in here. I am in the medium size and it fits true to size. It has a bit of bounce / stretch to it but stay true to size. Find it here!
This jacket is perfect for early fall. It's a more tailored jacket than I'm used to for a cargo jacket but I actually love it. I'm trying to not buy everything oversized this season so this jacket fits the bill perfect. I am in the 8 and it's true to size. Find it here!
We've got no plans this weekend — surprise, surprise. Probably schedule a grocery delivery, do some laundry, stream something stupid and take some family walks. What about you guys? Got any good ideas I can snatch? LOL. Either way hope you have a great weekend.
Oh! And one thing — if you haven't registered to vote for Texas October 5th is the VERY last day for you. I double checked mine just in case and I'm registered! Find info for all states here! Get registered and vote early!