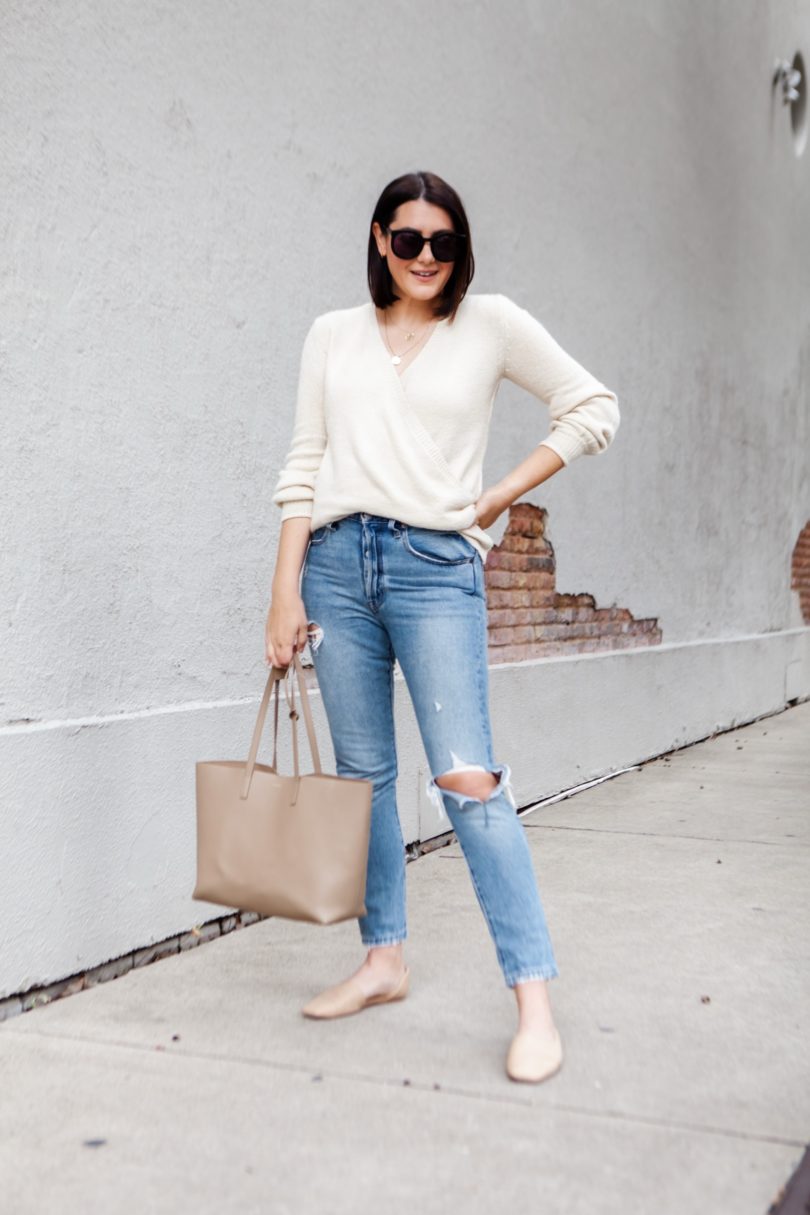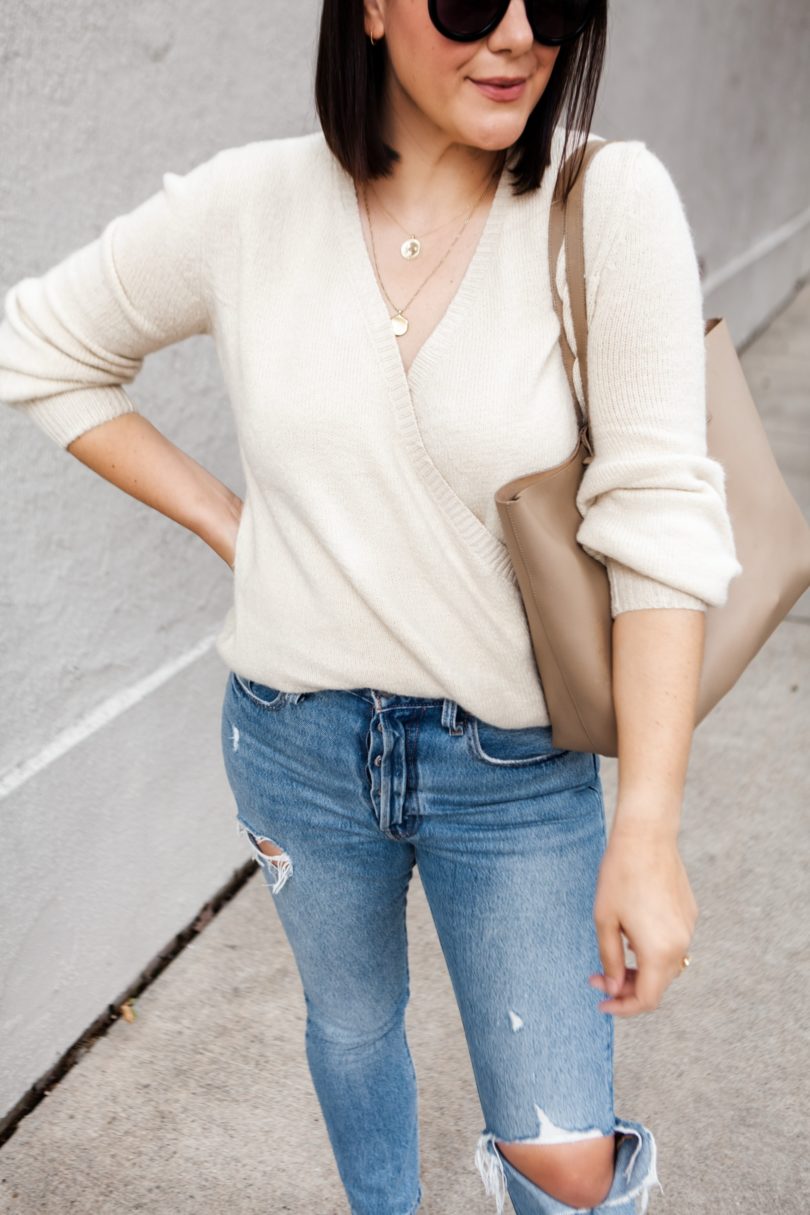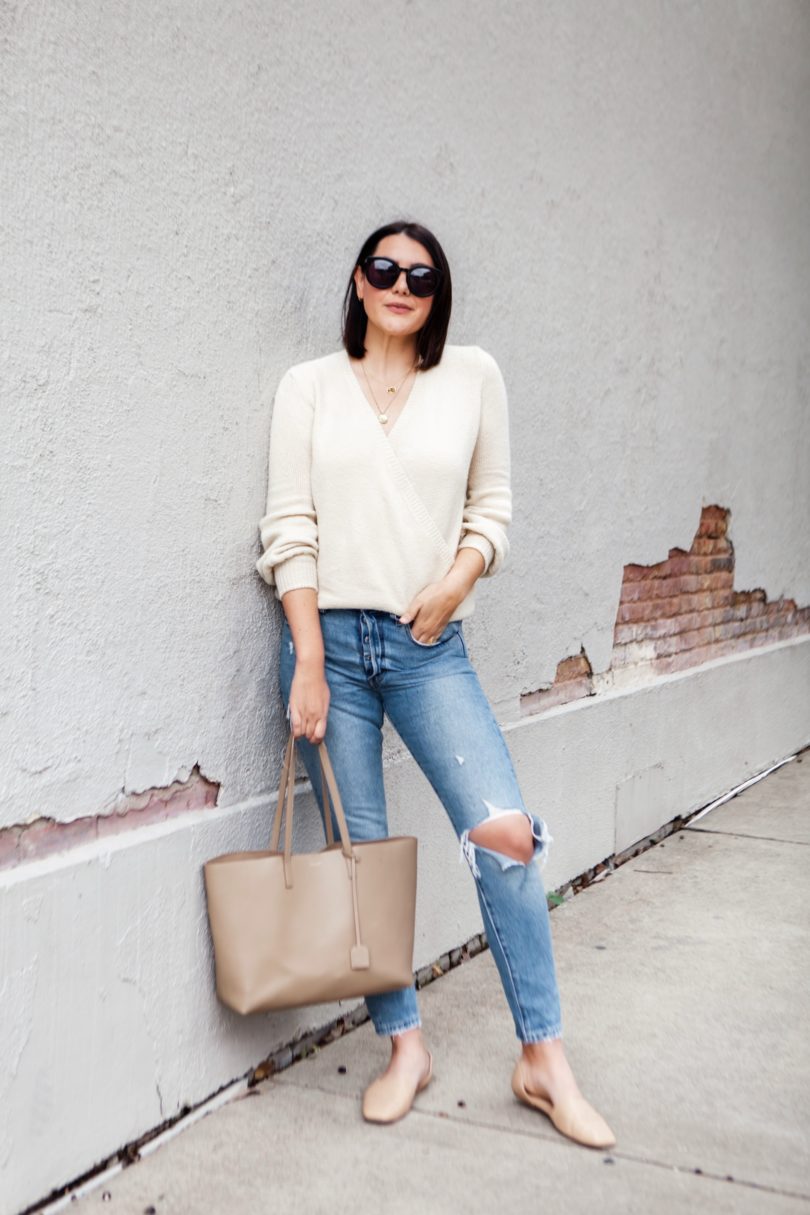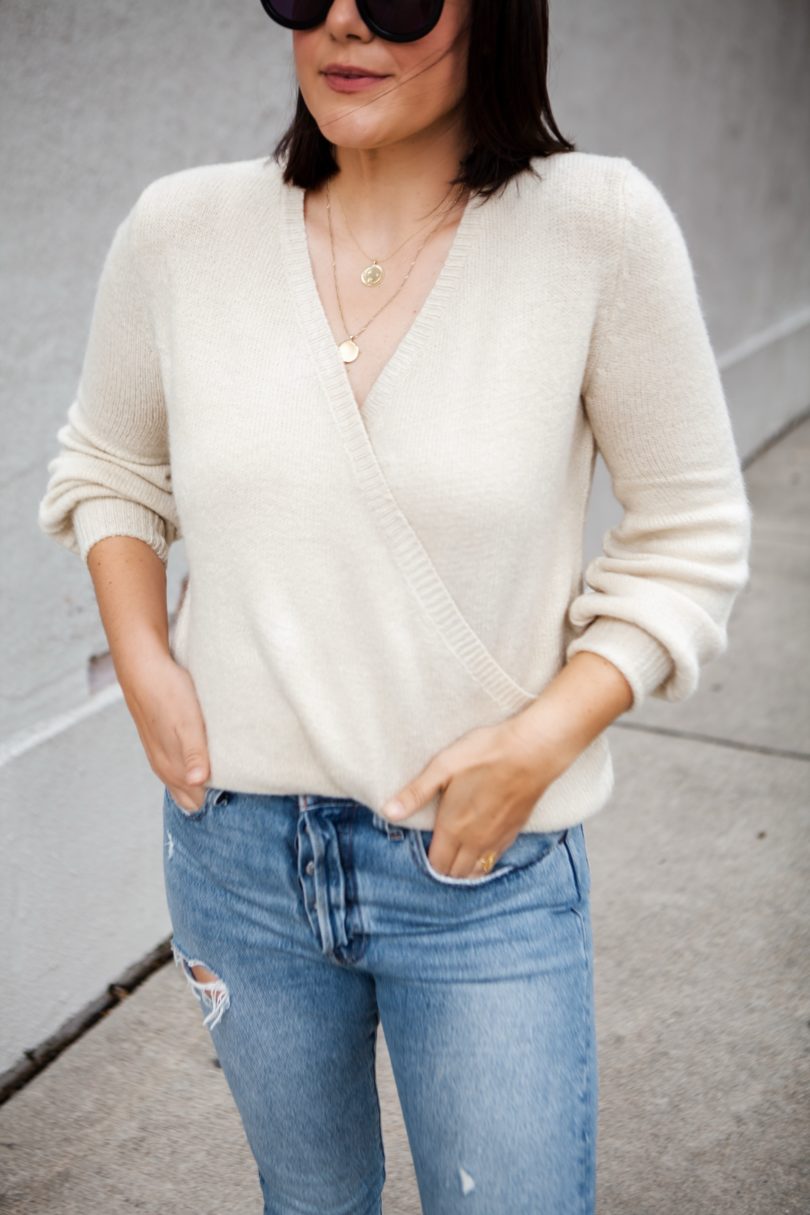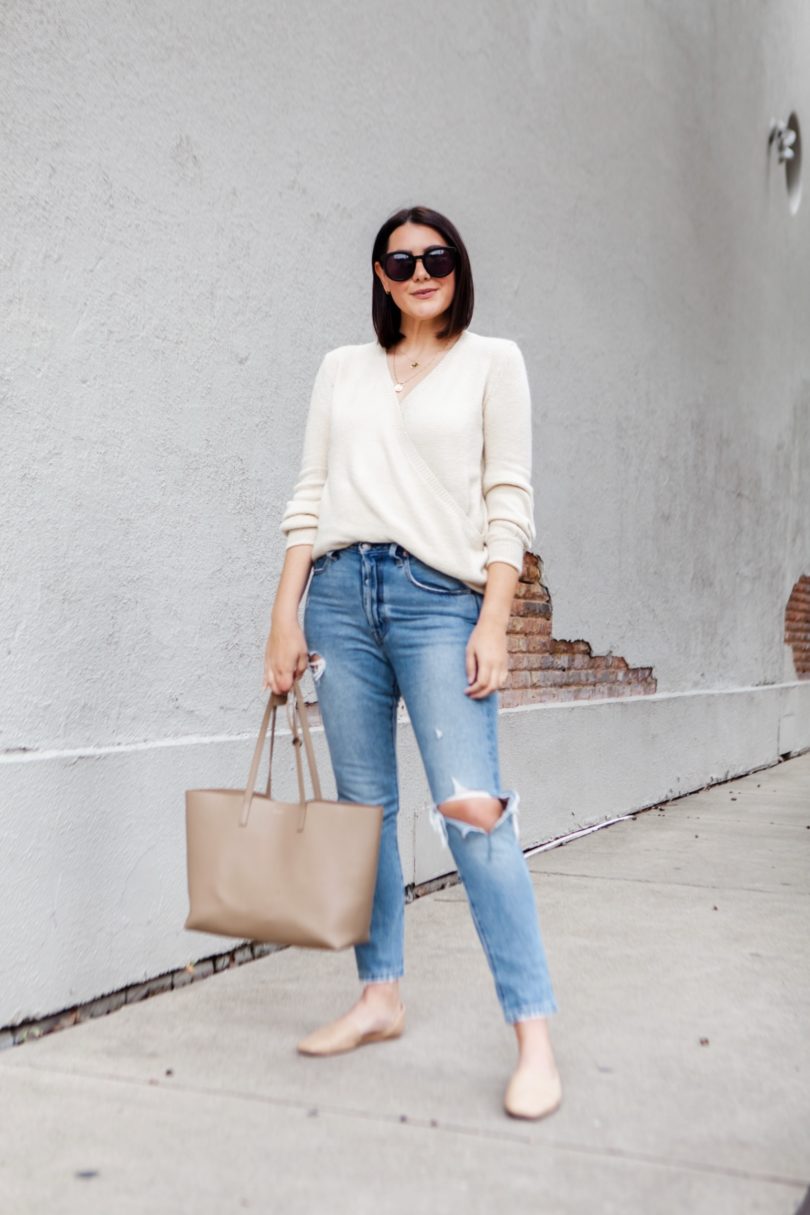 Let me start this out by saying: I wore this sweater last week on a day it was cooler, almost cold in the morning. Then it was so hot yesterday we contemplated swimming. TEXAS, GO HOME, YOU ARE DRUNK. If I've pulled out my sweaters, I need the atmosphere to get on board with my style schedule. It's SWEATER TIME, Texas and you won't change my mind. Even if I have to wear double layers of deodorant and keep a personal fan on me, I will make this happen.
LOL. Imagine being so desperate to wear a sweater. Also imagine swimming in October. It's a confusing place to live.
I like to think that I'm just helping you out for wherever you are. It may not be super cold here yet, but surely it's sweater weather somewhere and I can help you get your sweater on. Let's talk about this faux wrap sweater. So I found this wrap sweater on a deep dive the other night and thought sure, why not? It had great reviews and I love a wrap sweater. So versatile and easy to layer for winter. Ya'll — YA'LL — it's SO soft. I did not expect it to be soft like this and it's so nice and squishy. And better yet, it doesn't get stretched out or misshaped as you wear it. (You know the type right?) I would 10/10 recommend this soft sweater. I am in the medium and it's true to size, but a loose fit. I prefer this size and fit. This is the Apricot but I've got my eye on the grey as well. Find this under $35 sweater here. 
Are you excited about Prime Day tomorrow? I'm working on all of the best of Amazon Fashion deals for tomorrow! (Looks like some things are already on sale! Find them here.) I'll post them tomorrow morning as soon as the sales go live! There are some really great essentials to shop for, this year has some really great pieces, so I can't wait to share! What are you looking for — clothing? Christmas gifts? Home stuff? Gadgets? I think I may go ahead and get a head start on Christmas shopping! Might as well. In fact, how do we feel about a Christmas tree in October? Too far? Okay, I'll check back in November. 😉
PS: if you are looking for my jeans they are found here!