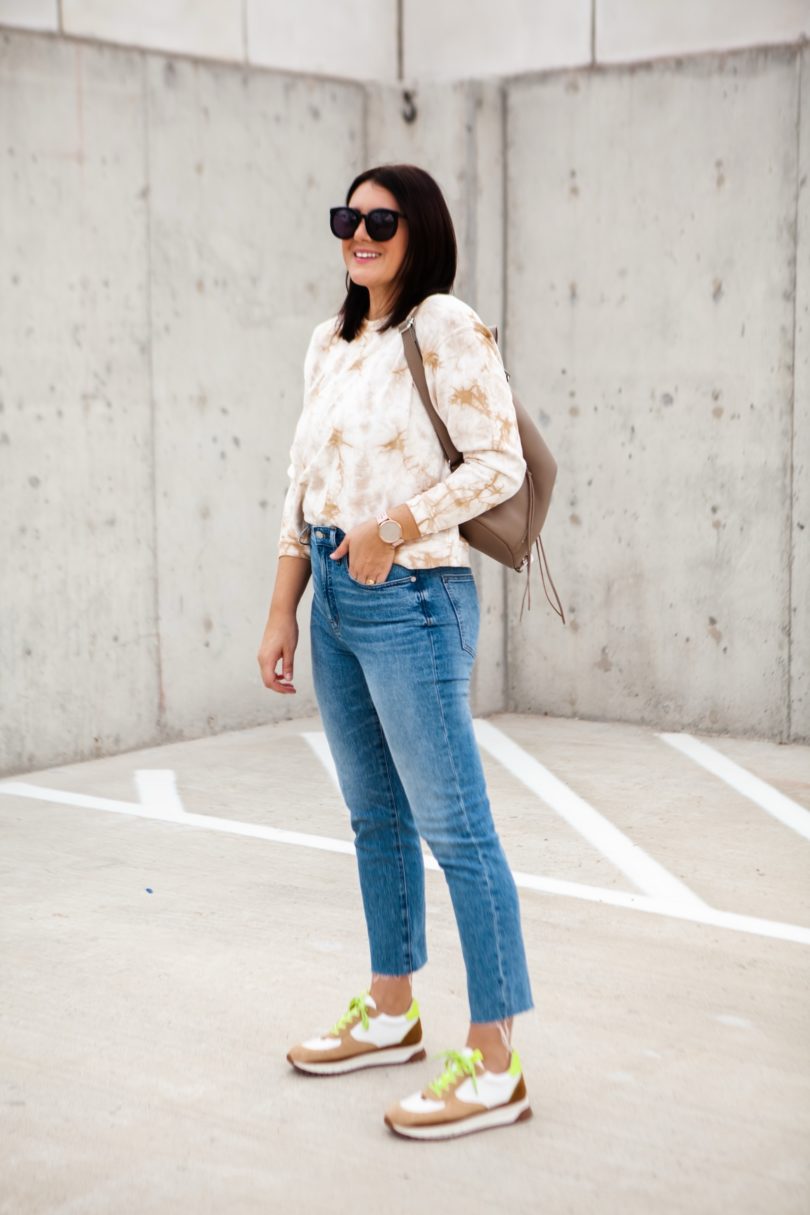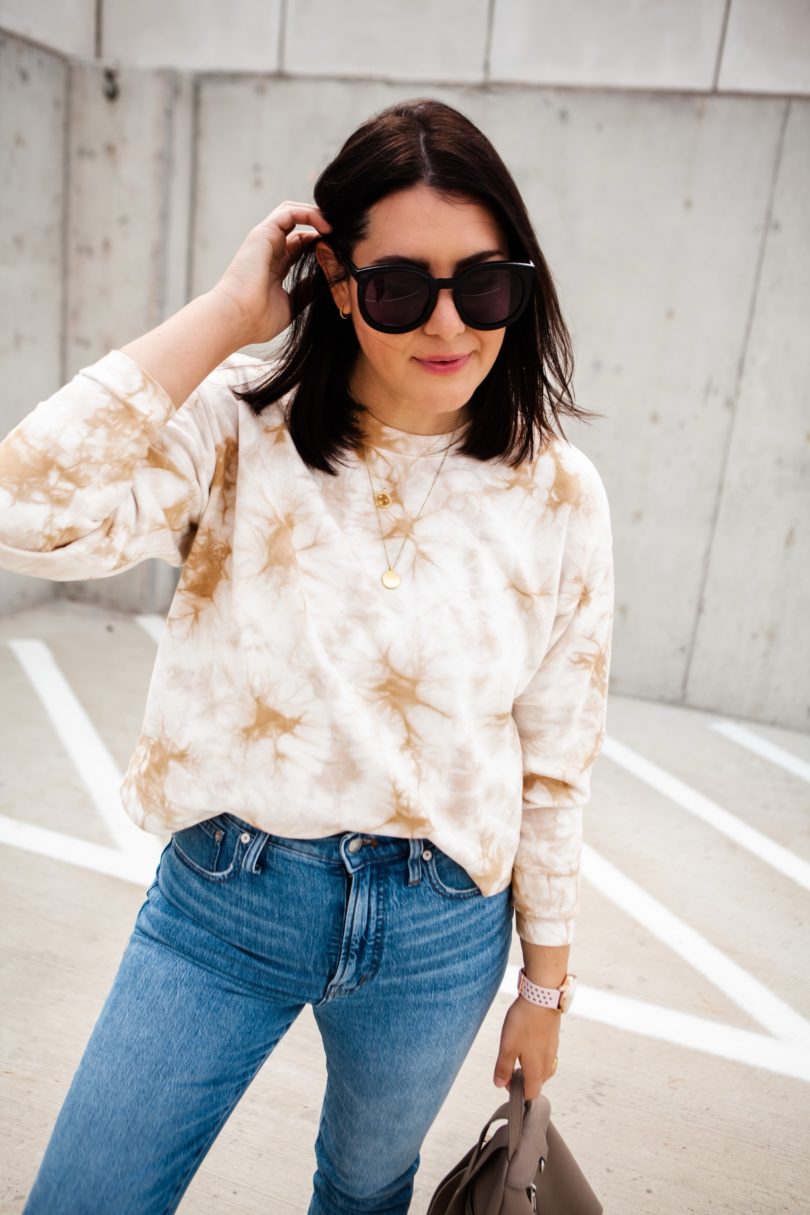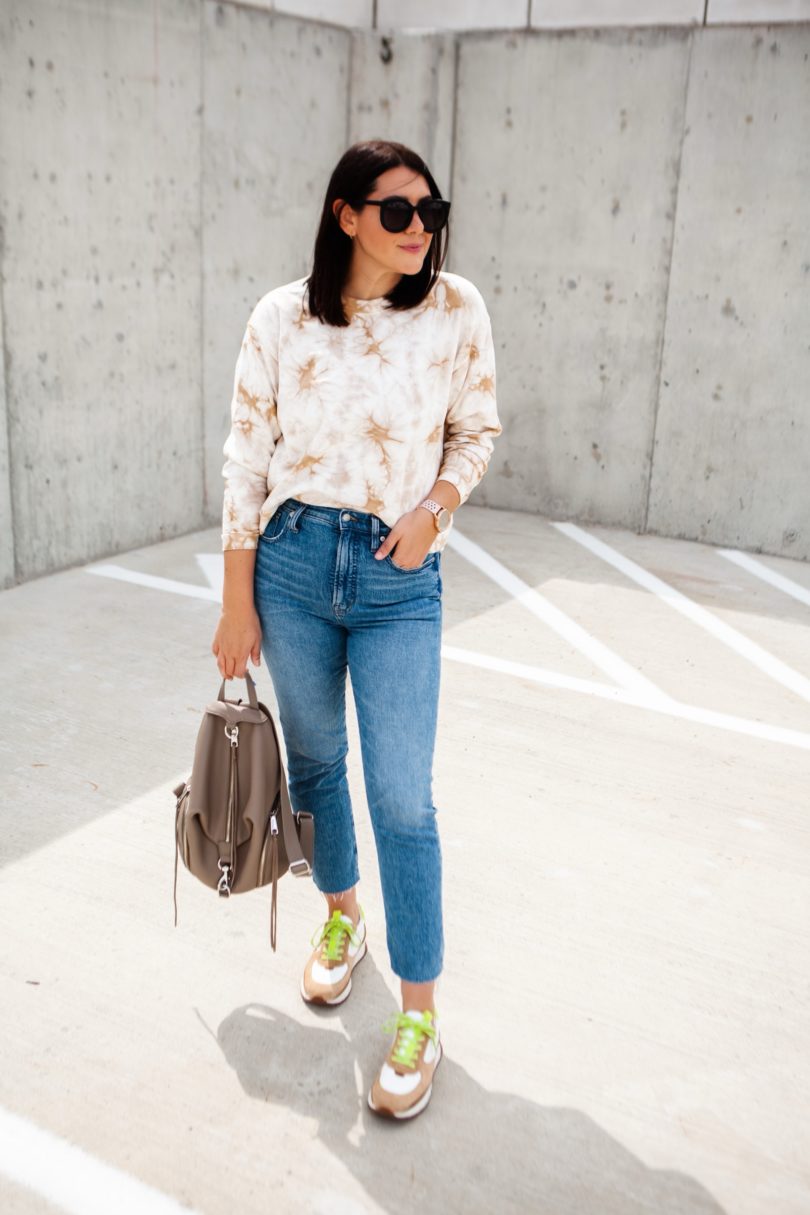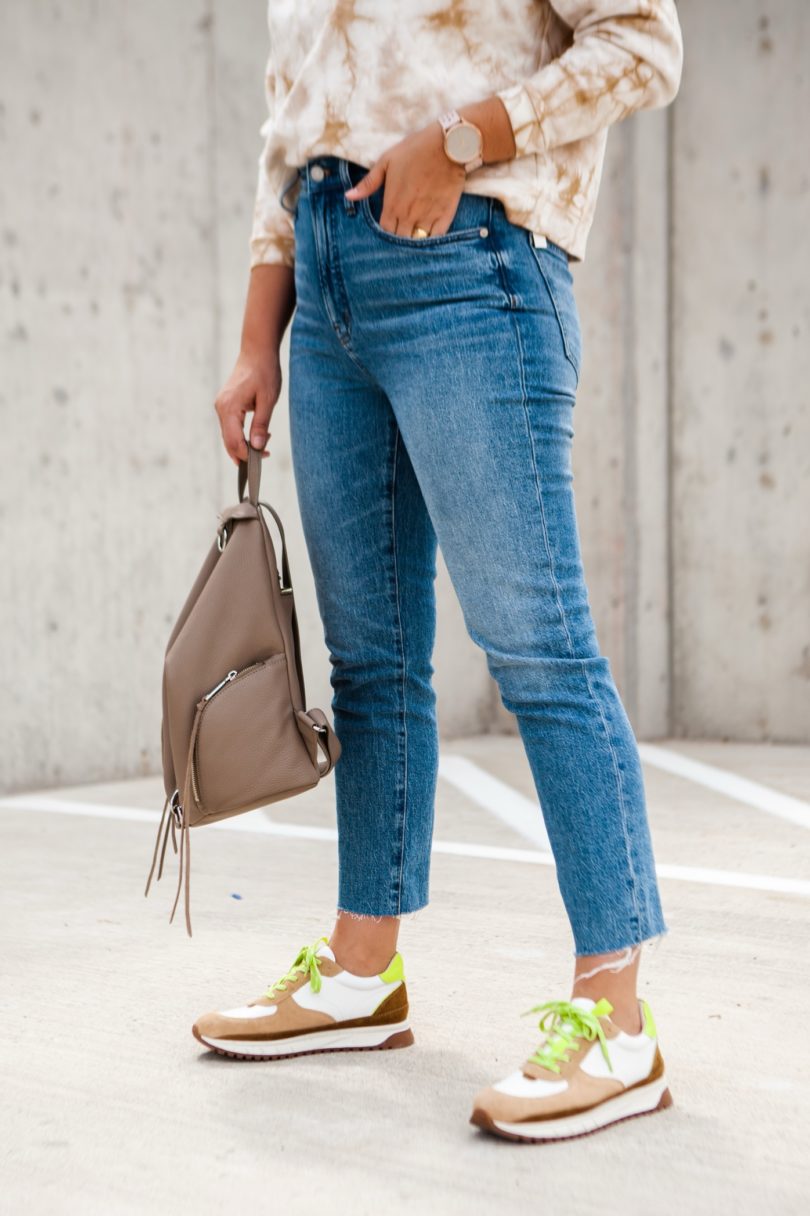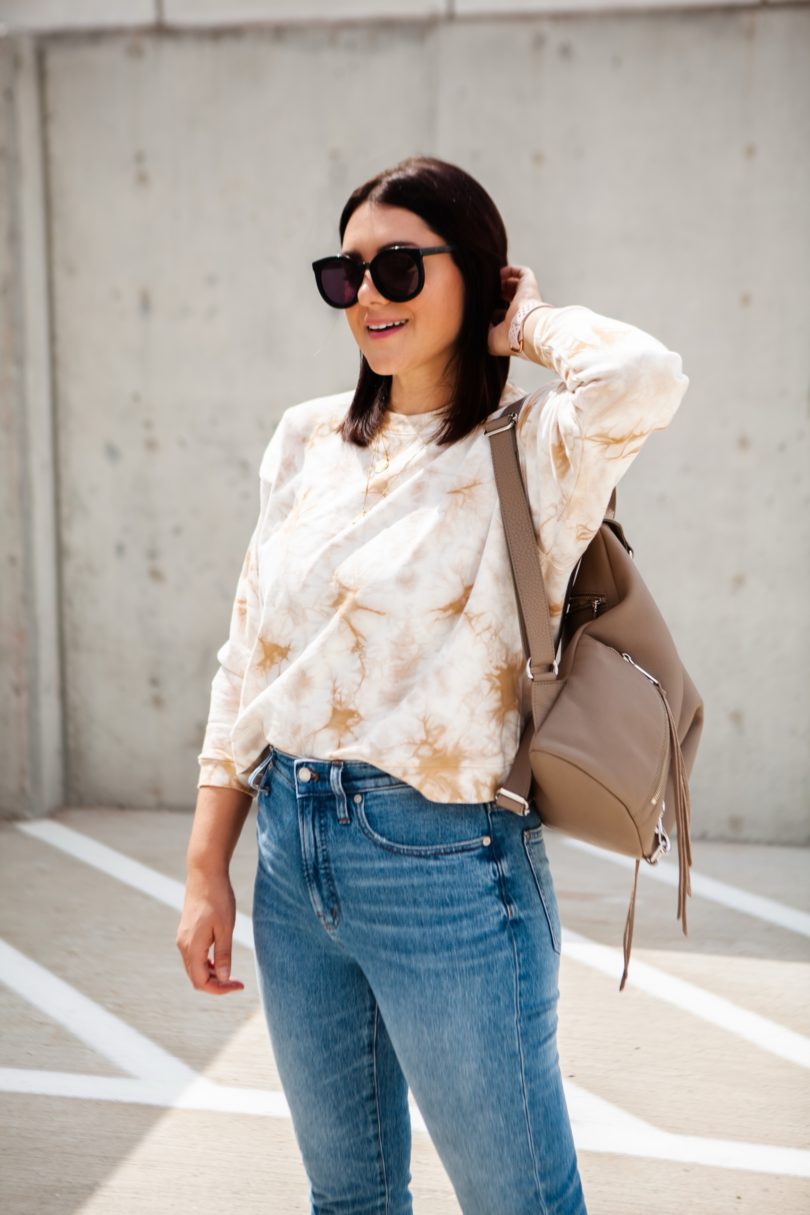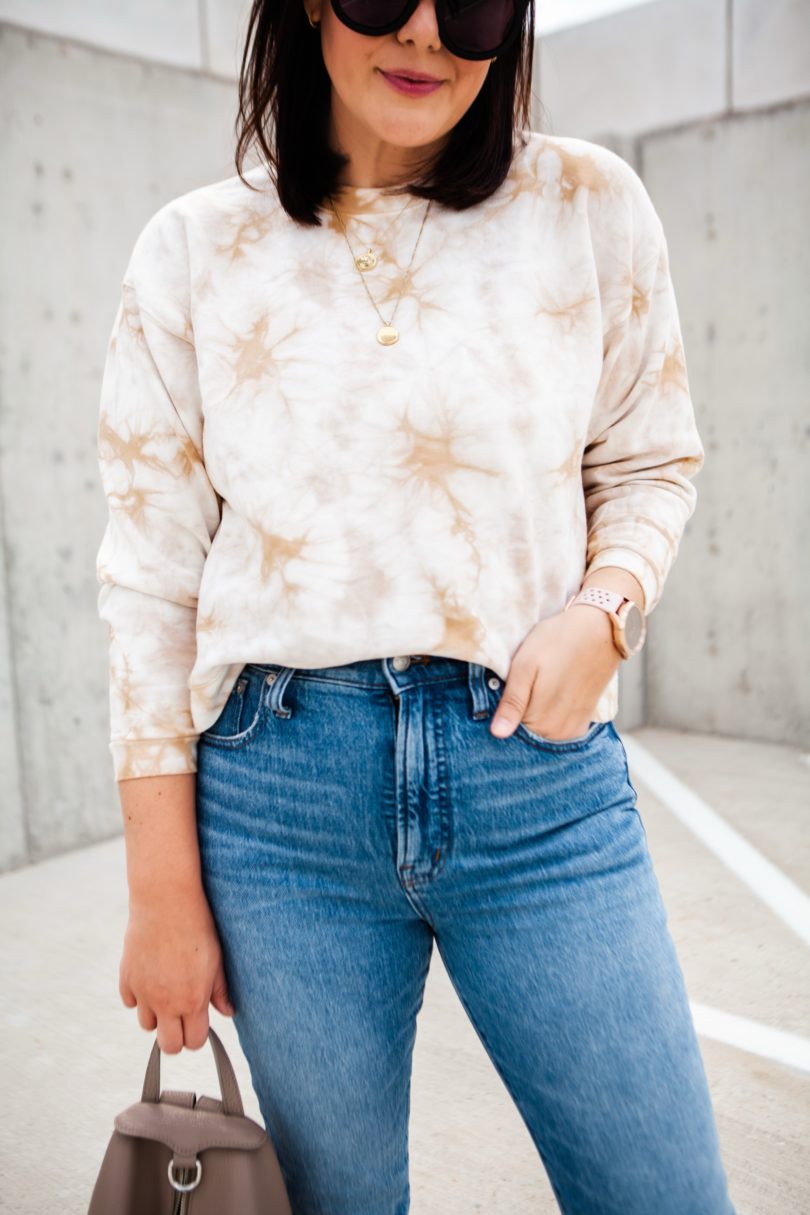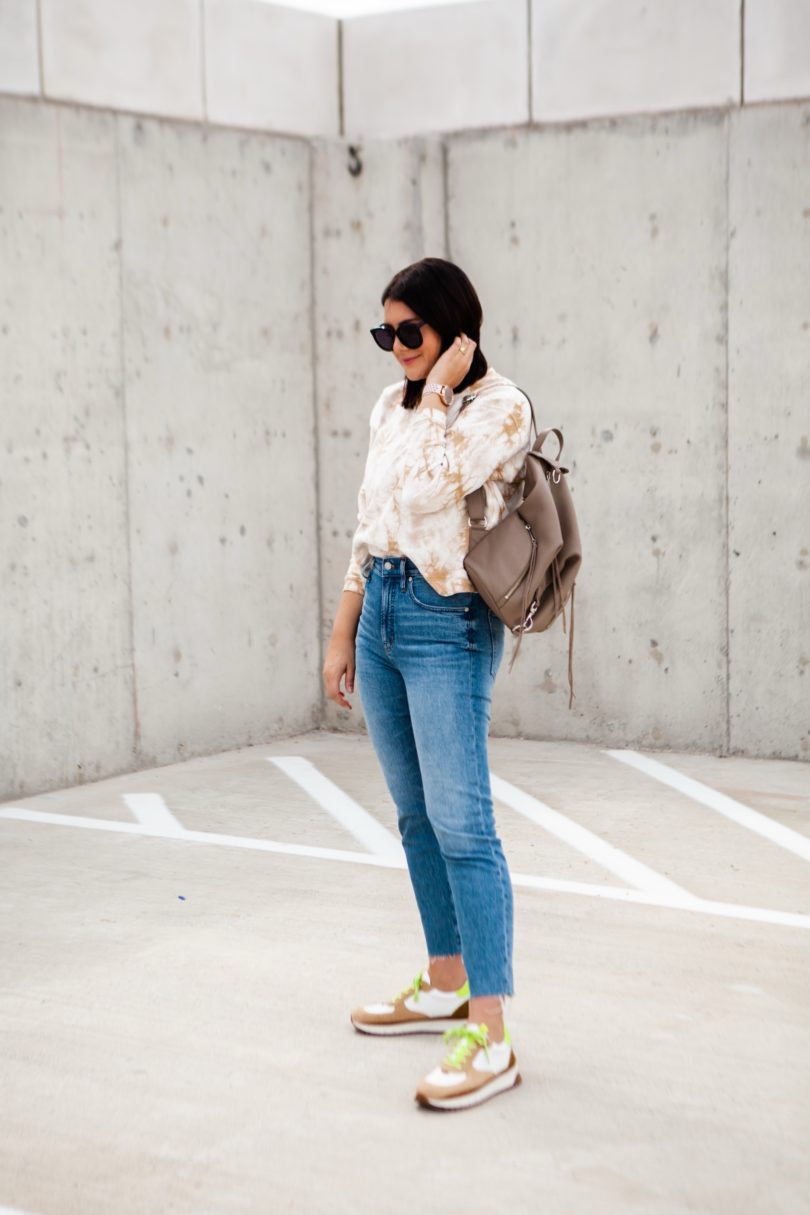 I thought the tie dye trend of spring 2020 would let go of me but it hasn't. I thought for sure I'd get it out of my system but Madewell put this neutral beige tie dye out there and it called my name. I SWEAR  this is the only one for fall. And what a good one, right? I'm serious. This is it.
I think.
Find my sweatshirt on sale if you are a Madewell insider here!  (Most of the time tie dye flies, so if you like this sweatshirt grab it before the sale ends!)
I'm back in denim and it feels good. Feels like fall, even though we are still in the 80s here. At this point, I'll take it. These jeans are the vintage fit but have a bit of stretch to them which I really appreciate during the days while moving from different work spaces around my house. B and I just had this conversation of where we both like to work — he likes to work in the office and I like anywhere there is a soft chair and a blanket. What about you? Do you like to work cozy or at a desk? And yes, I still get dressed to sit in a comfy chair to work! Getting up and getting ready like normal is helpful for me to get in the zone. What about you?
PS: my jeans are on sale too! Find them here. 
I will say — shoes are off limits. Jeans I'll allow but shoes are only for errands. 😉
Find the Madewell Sale here! I'll do a round up this week!