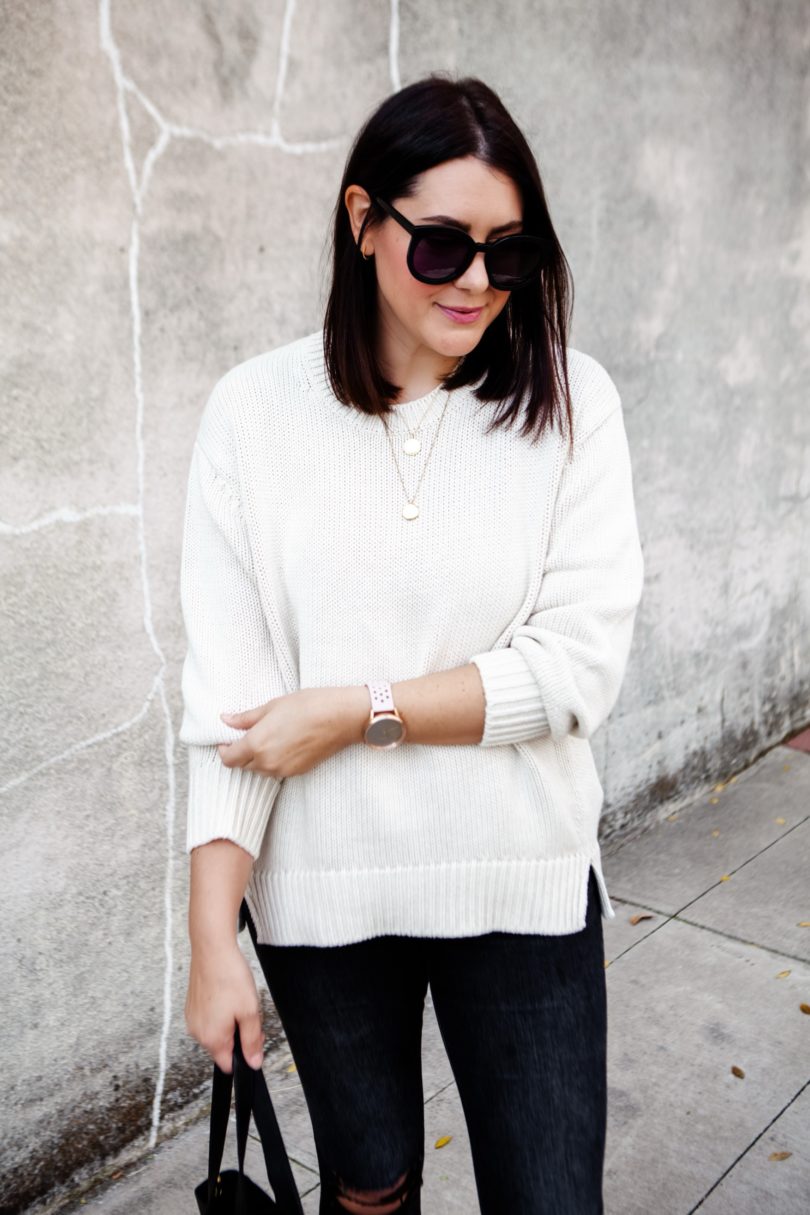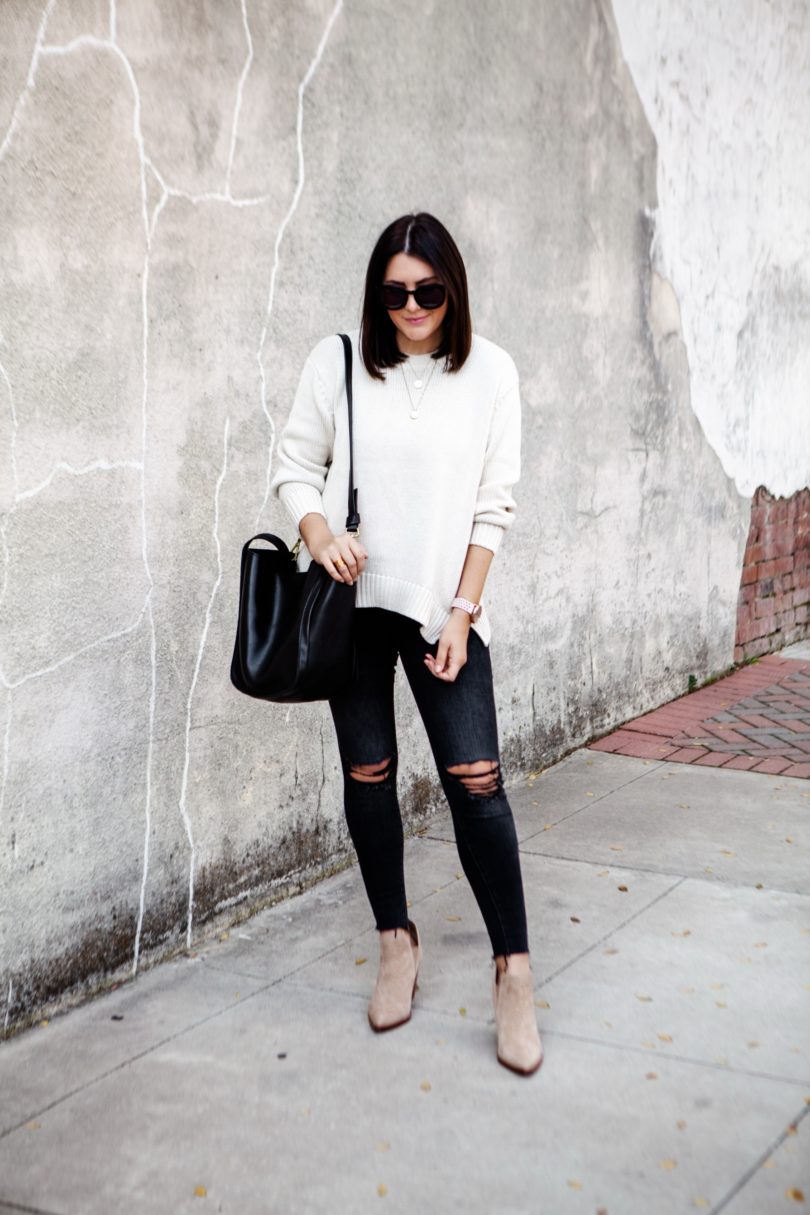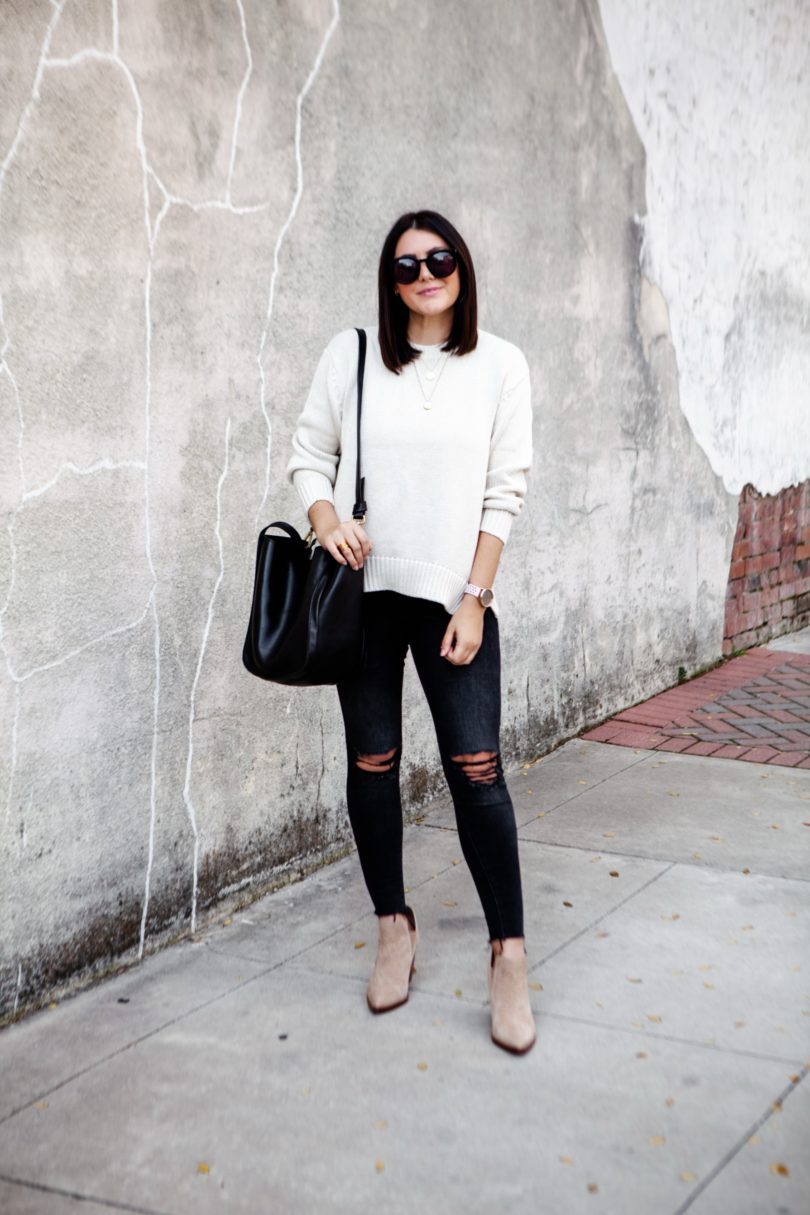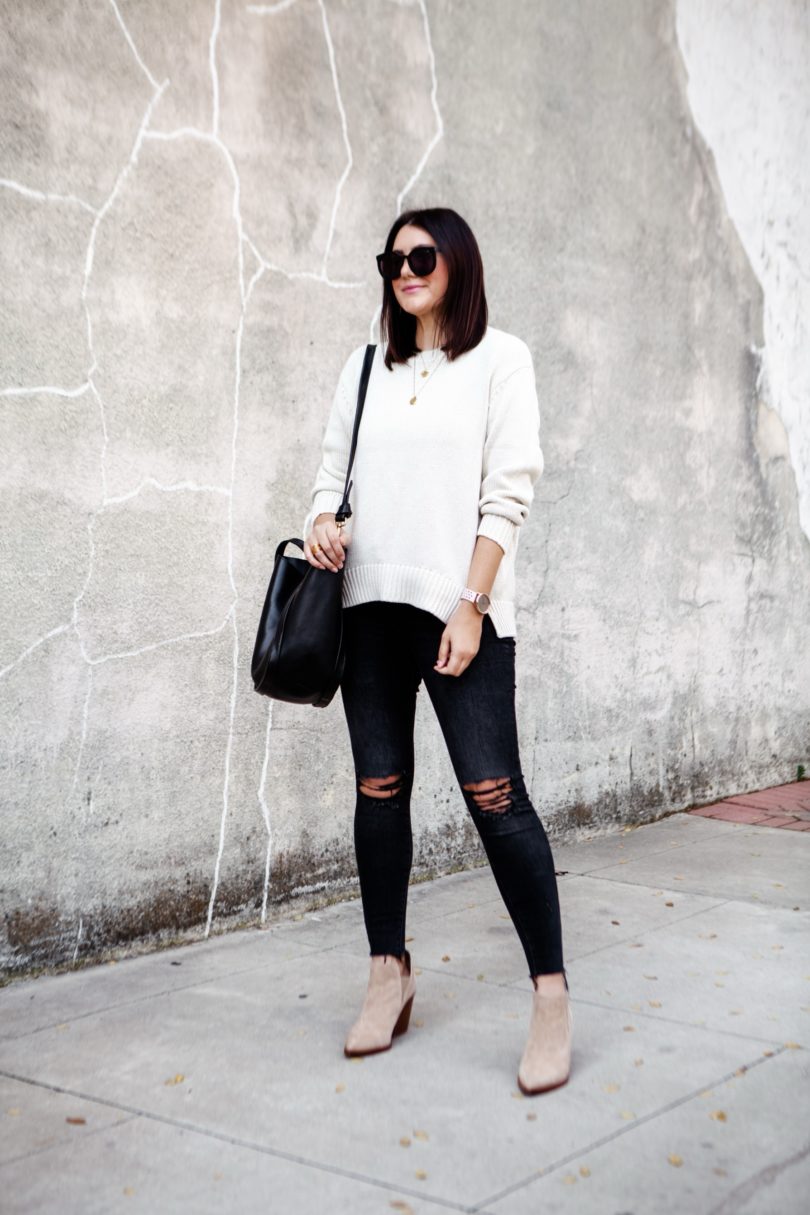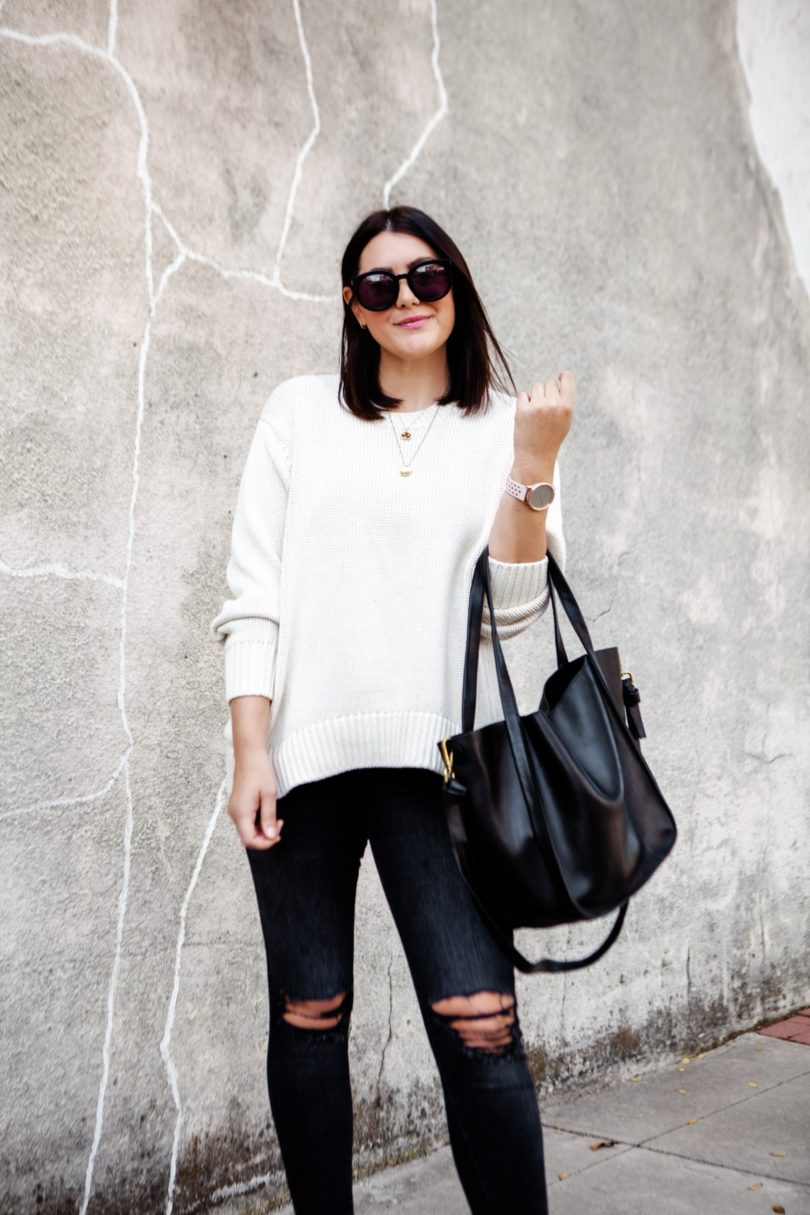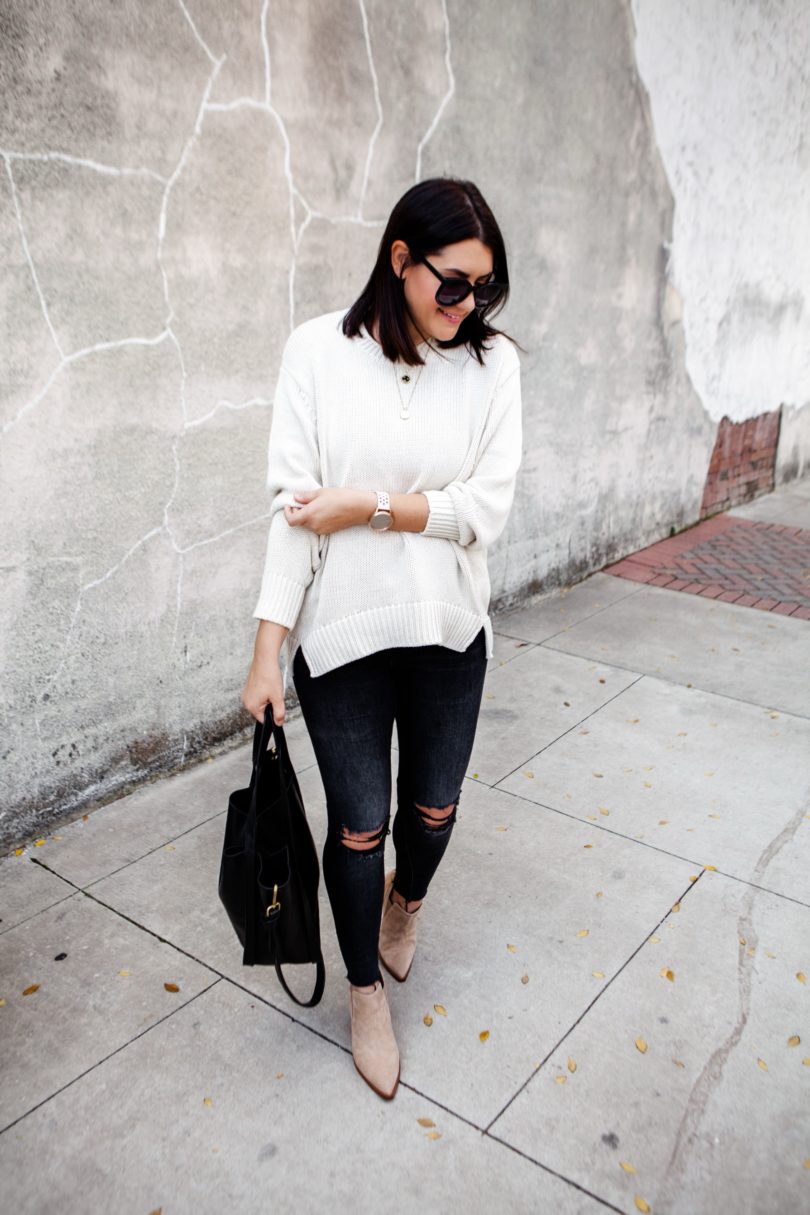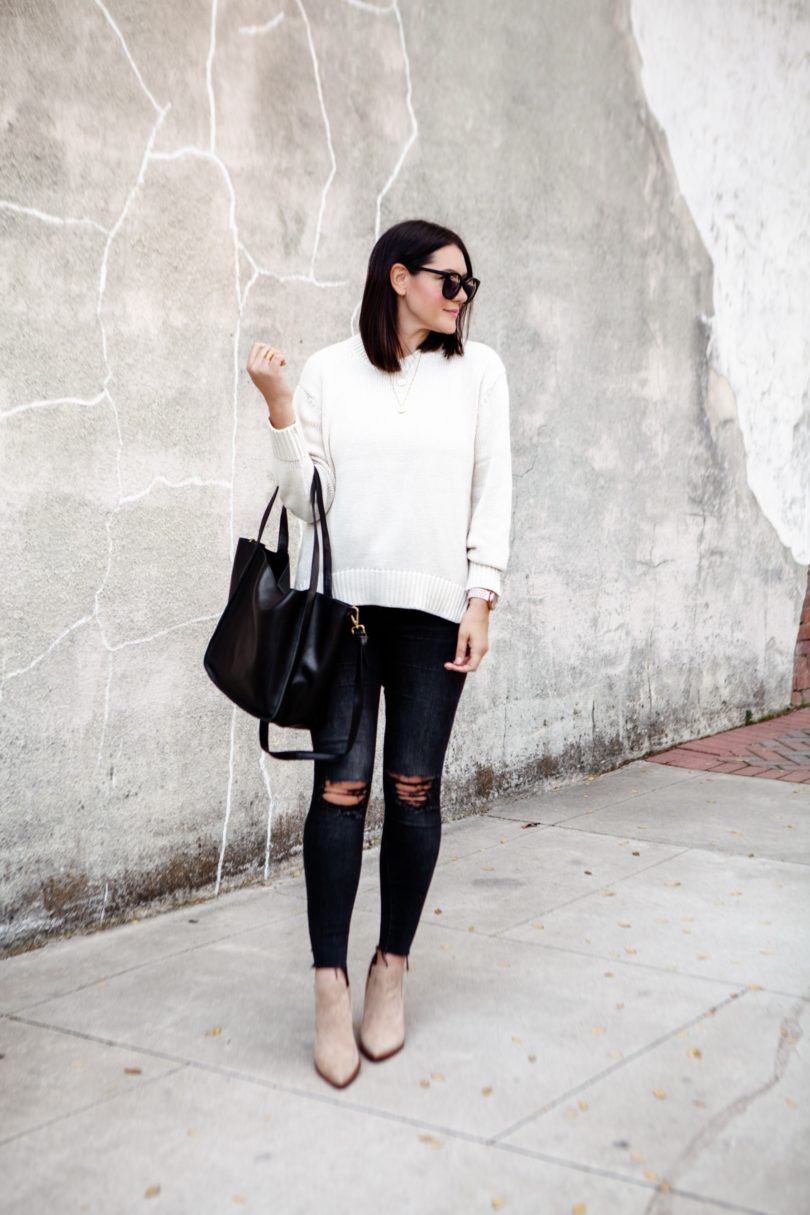 So this sweater owes you an apology…for being sold out. What a ruse, right? Showing up like this and being sold out. But the really good news is there is an almost identical one that's still in stock at Amazon right now. I can't promise how long it will be in stock because things there move fast these days, but I can tell you as of 9 am, it's in stock! This is the oatmeal heather color and I sized up to a large! I would suggest sizing up if you want it to fit looser like it does here. Here's the link!
Can you believe that we are actually in sweater weather here in Texas? It comes and goes — some days still get warm mornings are downright chilly. I've been trying to get my steps in everyday (I'm trying to work up to my goal of 10k which is why you see my Garmin watch in all my posts now. I can't waste these 50 steps during the photoshoots, lol.). So yesterday I went for an early morning walk and evening walk and this dummy only wore a tee shirt. I was FREEZING. So I don't know who pulled the weather swapsies on Texas but I am here for it. I mean let's be honest — I would have been wearing a sweater this month anyways. But now I don't have to sweat through the pain 😉
I am still loving this tote. Thank God because it's literally been a week and that would be an odd twist ending to this story. It's SO roomy and I love the different strap options. I can toss it on as a crossbody in a moment's flash. It's a nice 'mom bag' too. You can find this tote here.
Oh and Gems wanted to jump in on the shoot today. 🙂