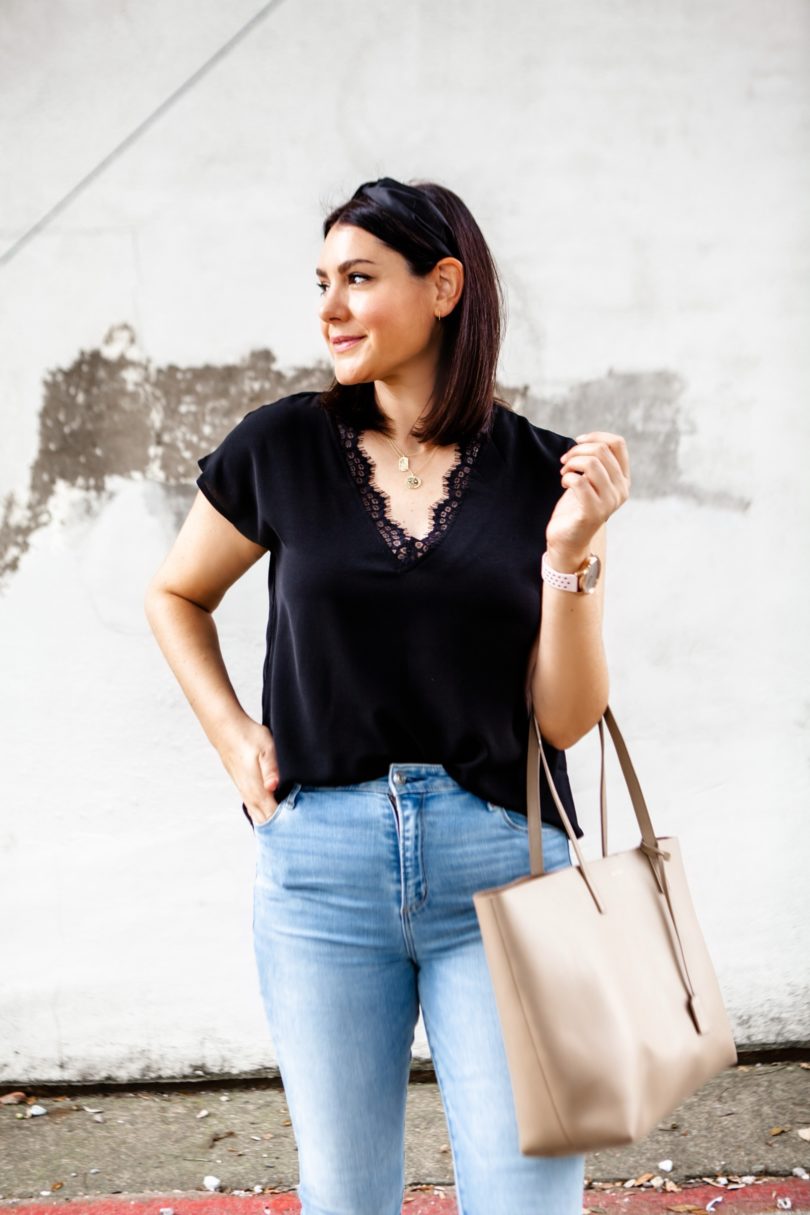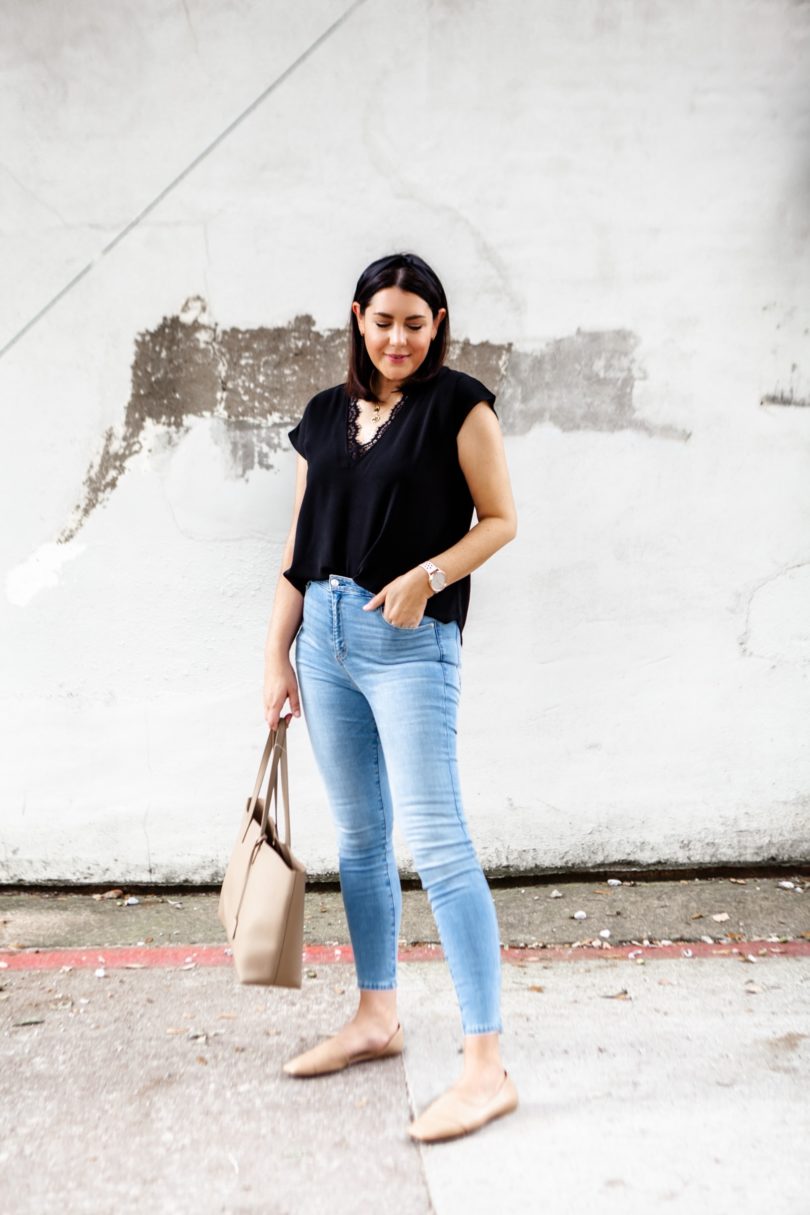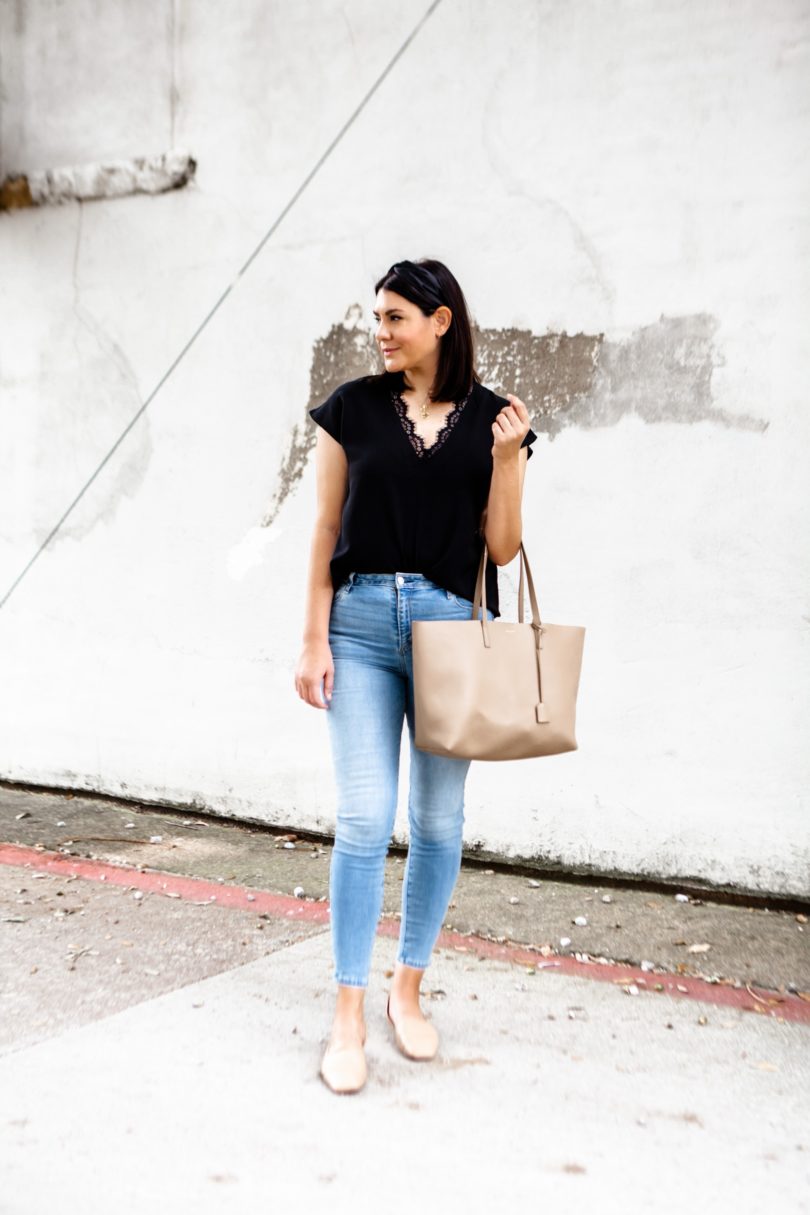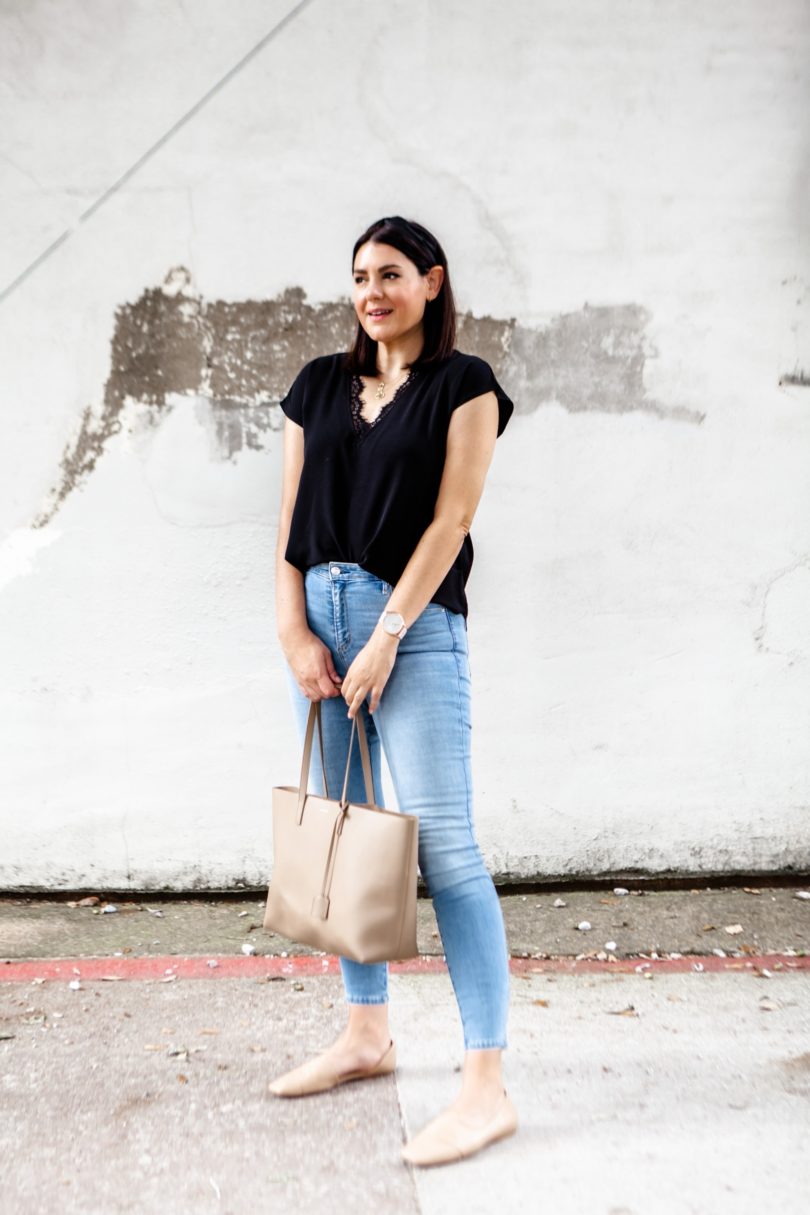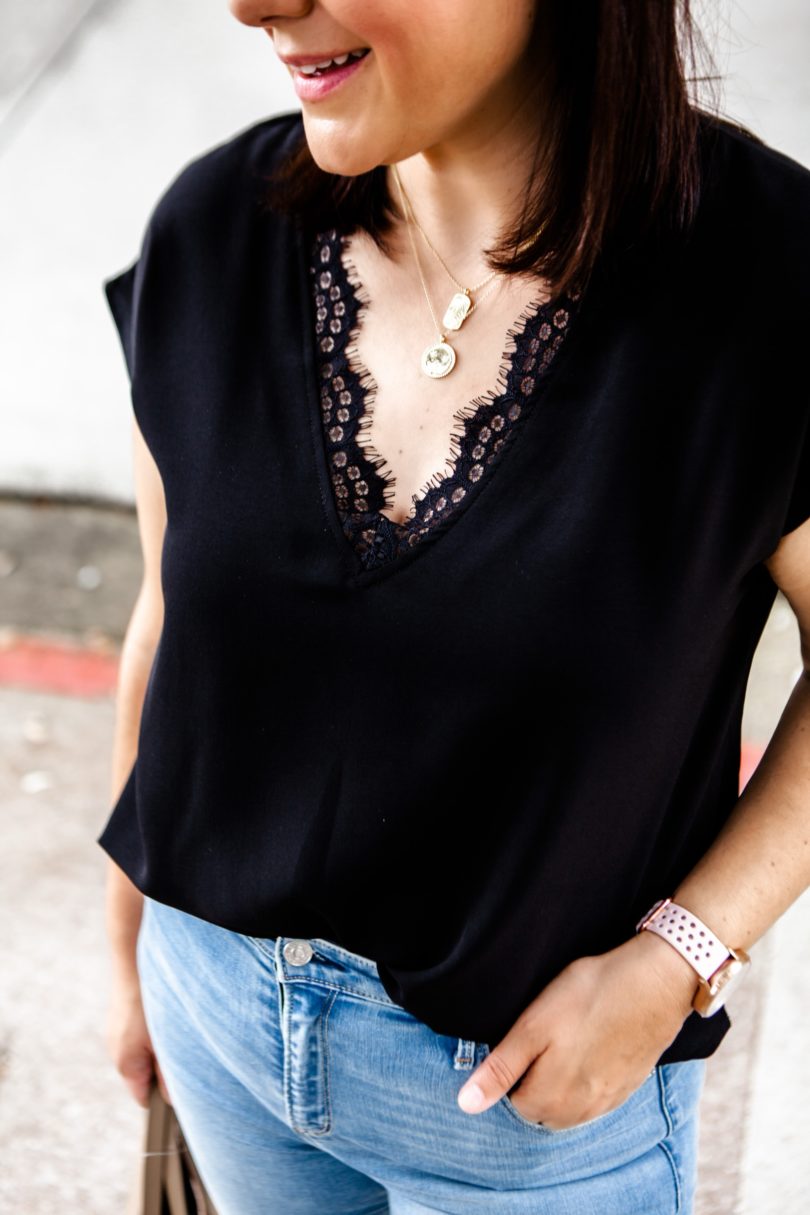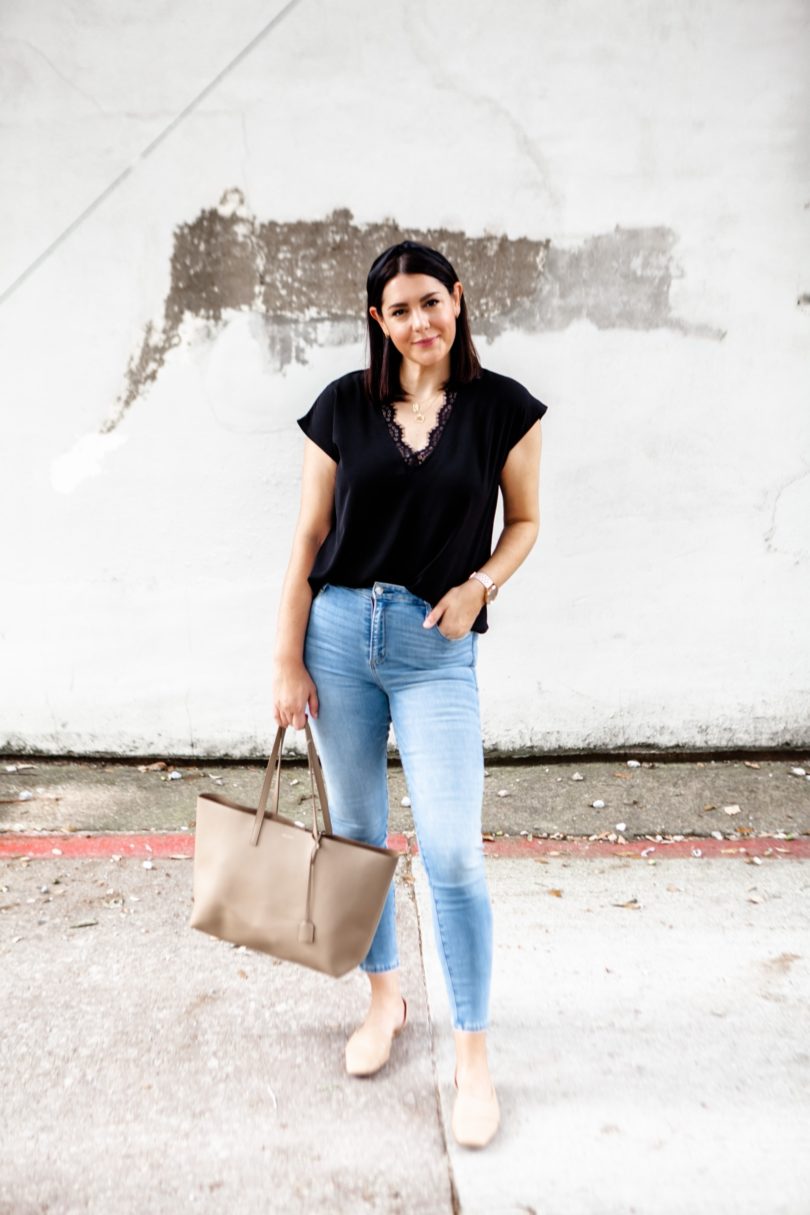 Do you love the look of the lace camisole but you don't love wearing sleeveless tops? Have I got an option for you! I found this gem on Amazon and I love, love it. Let me count the ways: 1) it has sleeves — praise baby Jesus for sleeves. 2) it's the perfect amount of lace and it lays perfectly at the neckline. 3) it's lightweight 4) you can layer it or wear it solo!
And best of all? It's under $20. You can find it here!
I sized up to a large after reading reviews. I would suggest sizing up if you need more room for chest, shoulders or you don't want the arm holes too tight. If you are smaller up top, you'll be great in your true to size! Find it here.
I forgot to take my watch off for half the photos so I would like to take this moment and say I'd probably switch out my band to this for this outfit. I'm really trying to get more steps in lately so I don't ever take my watch off (10k is my goal! True story: one day I only logged 498 steps in the whole day. New Personal Record TBH. Pretty proud of that one. It takes a lot of effort to have such little effort.)  I picked up a few other watch bands from Amazon and I'm really happy with them! If you have a Garmin VivoMove HR, these bands are a really inexpensive alternative.