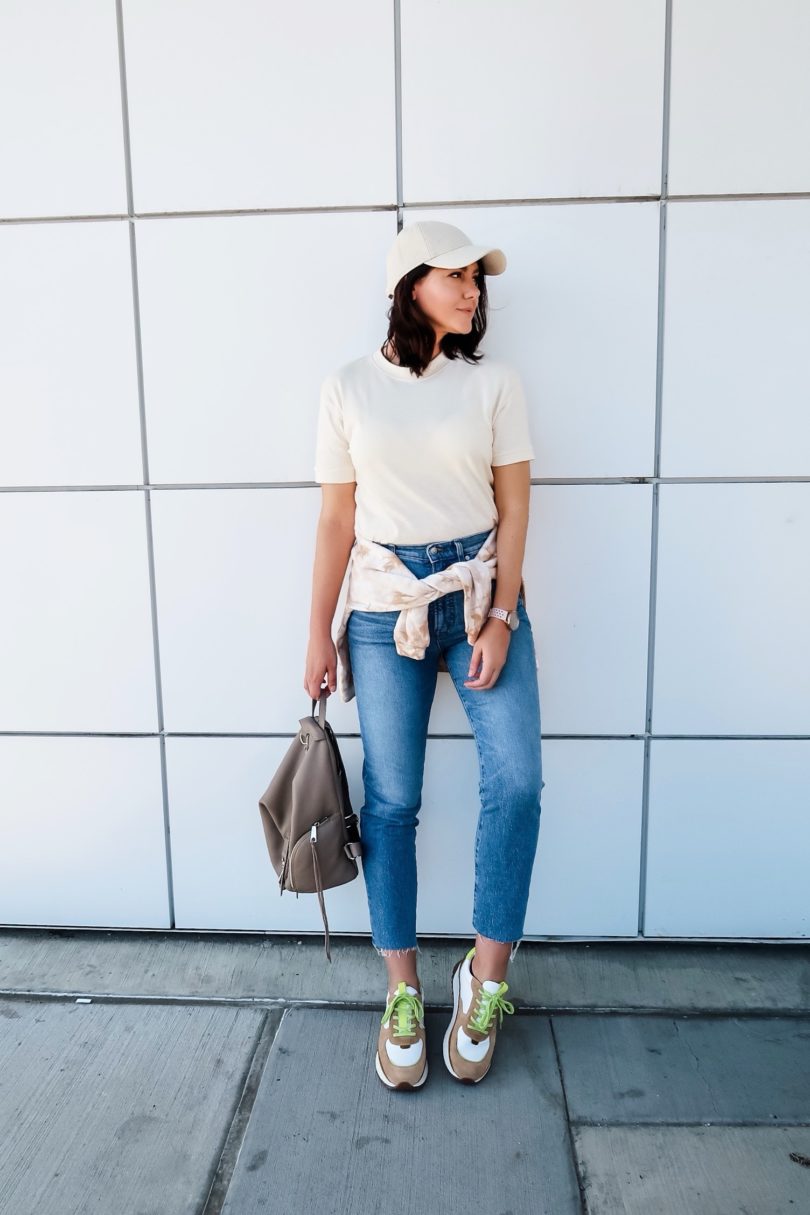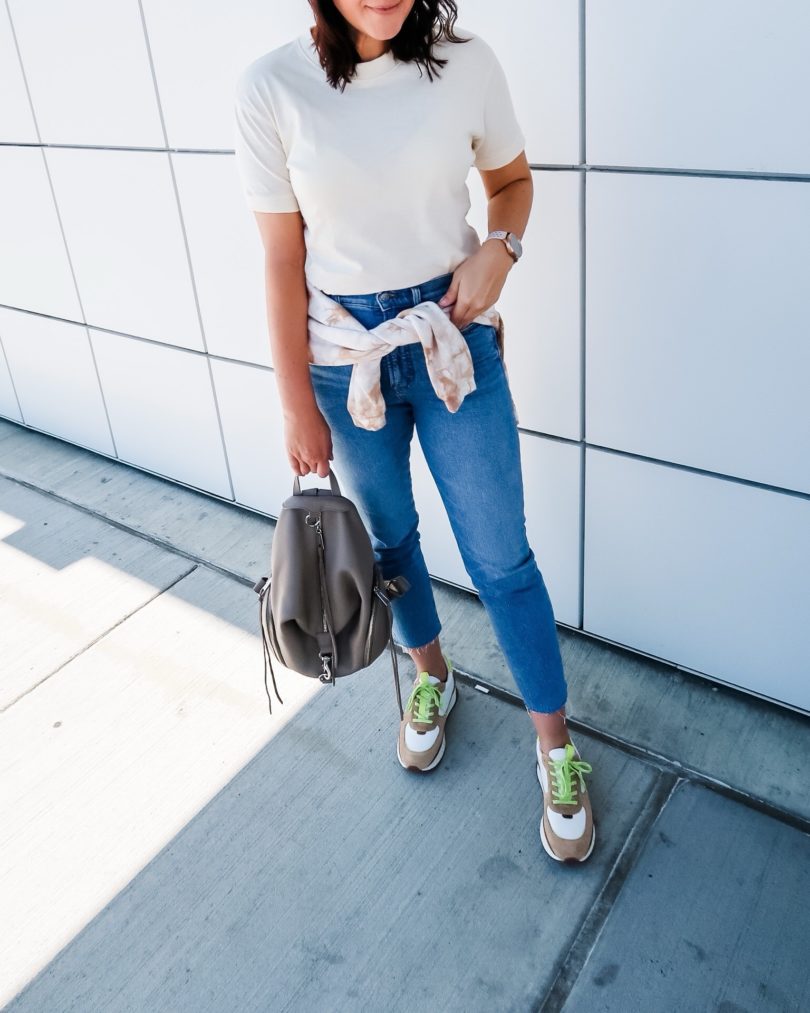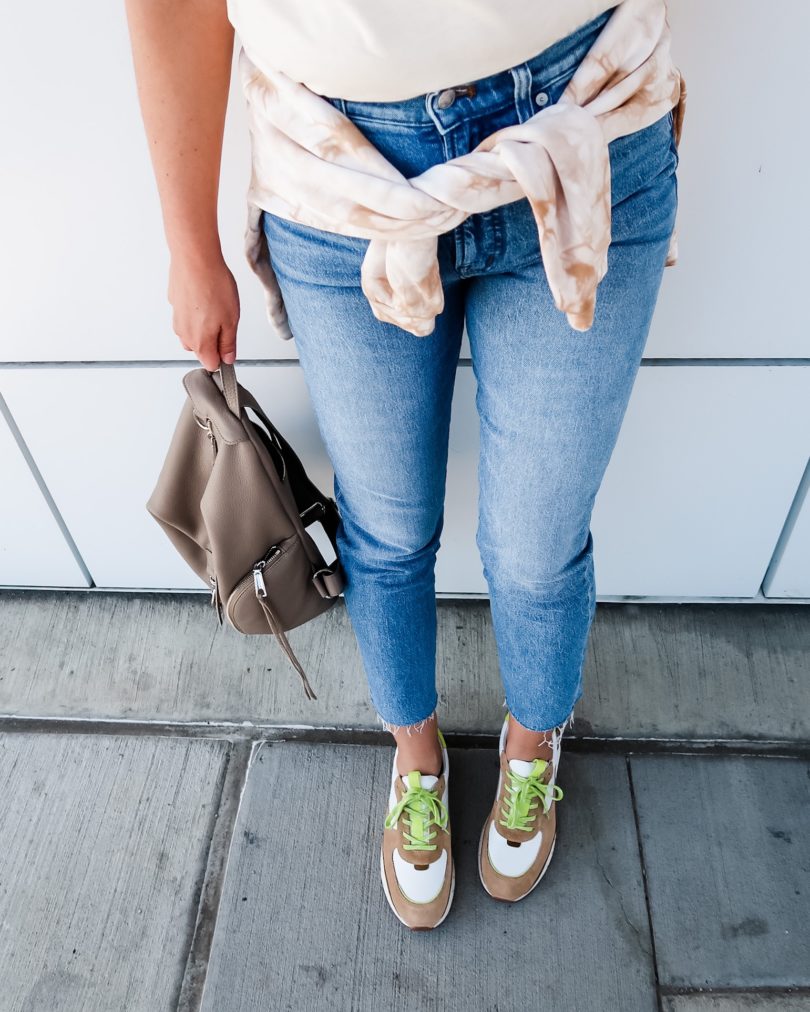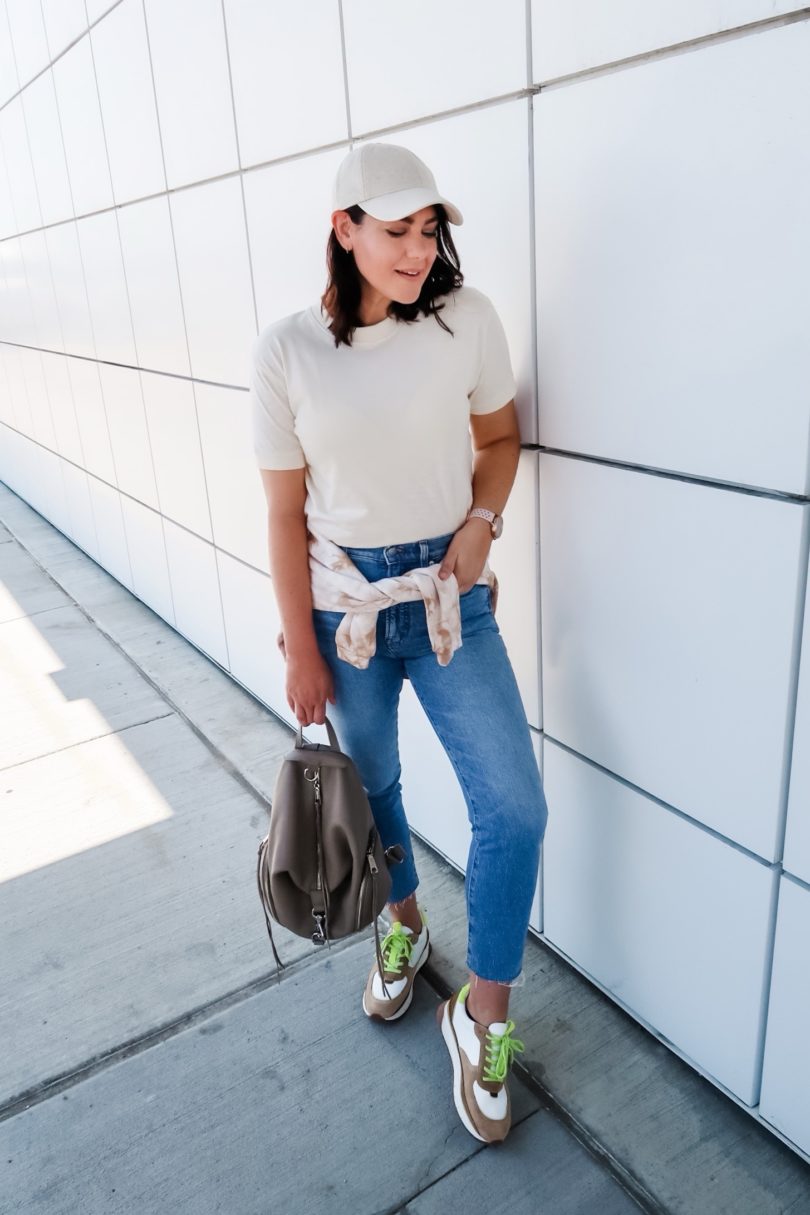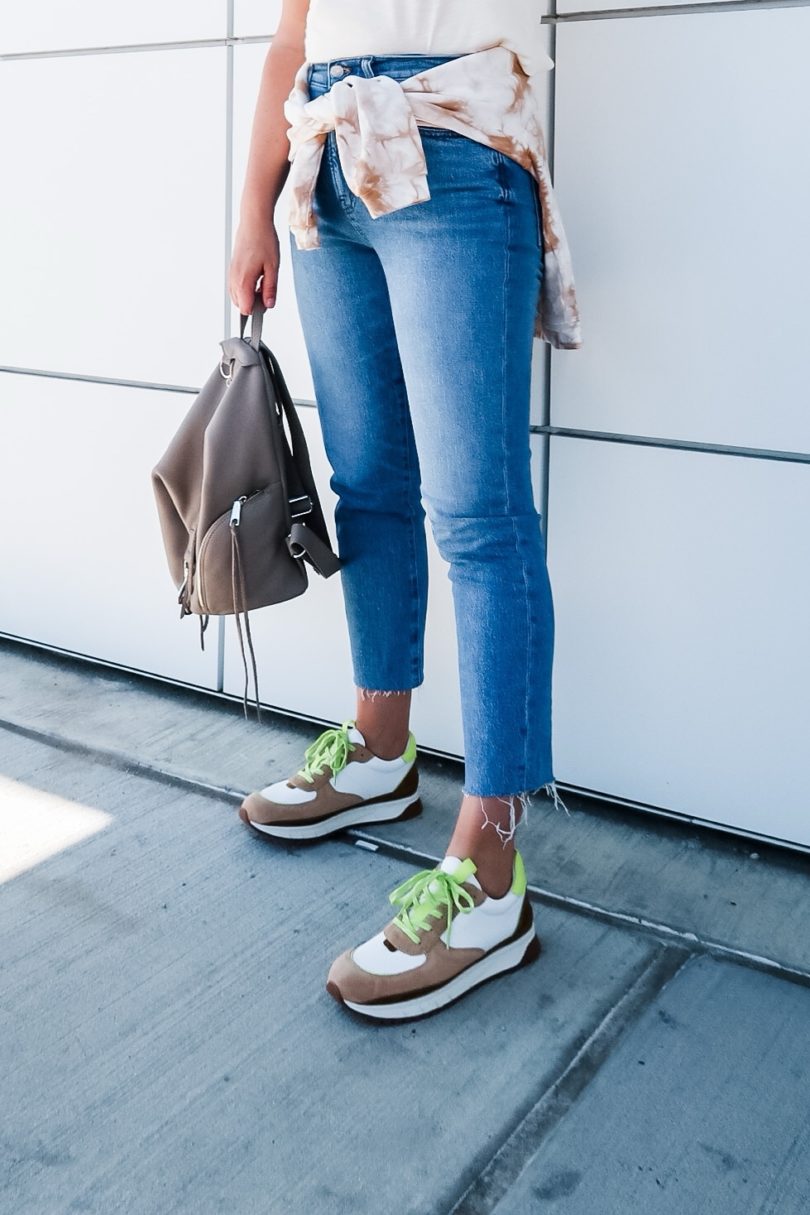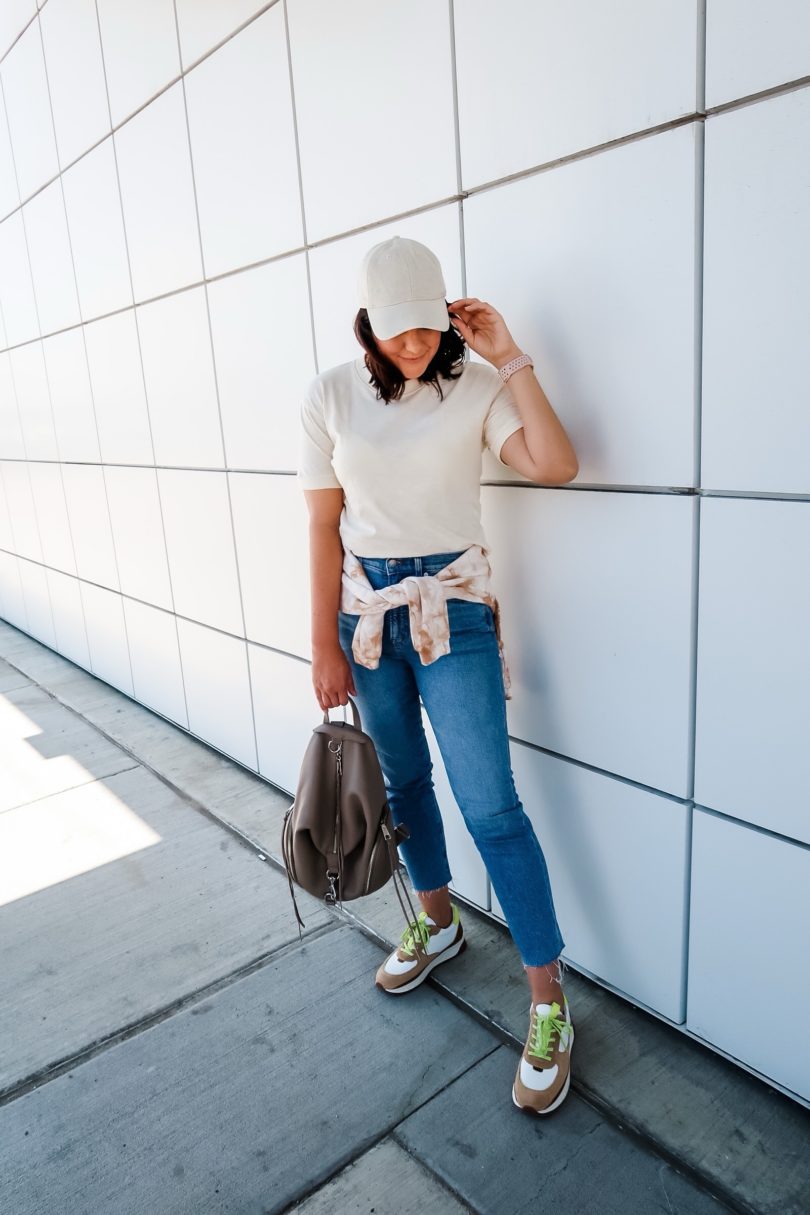 How was your weekend, friends? Ours was…well busy. Unintentionally busy, to be honest, because I had zero plans for the weekend. Definitely no fun plans but we ended up setting up Gemma's big girl bed (tears forever) and taking down her crib and I completely organized our pantry. I did not see that coming mainly because I'm a garbage person and organizing is not my strength. But let me tell you — I feel like a super hero now with this cleaned out pantry. Who knows? Maybe I'll tackle my closet. One day. Next year. or 2022.
We had a few errands to run this weekend and I tossed on my new sneakers from Madewell. I don't know what's gotten into me but I've been loving sneakers AND neon lately. Just little pops of neon is so perfect right now. These sneakers are new from Madewell and let me tell you — they are so comfortable. Like they have a little bounce to them and they give me a bit more of height, too. I'm a big fan of sneakers lately in general, and I'm thrilled they are "in" for every single outfit. Dress? Sneakers. Jeans? Sneakers. Joggers? Sneakers. That's basically anything and everything I want to wear these days. What about you?
Speaking of Madewell, this tee is 50% off today! I am in the medium and it's the cutest fit. Fits like a ringer tee and it says 'crop' but it's not, I would say it's a pretty normal tee. I am in the medium and love the fit. Find it here!