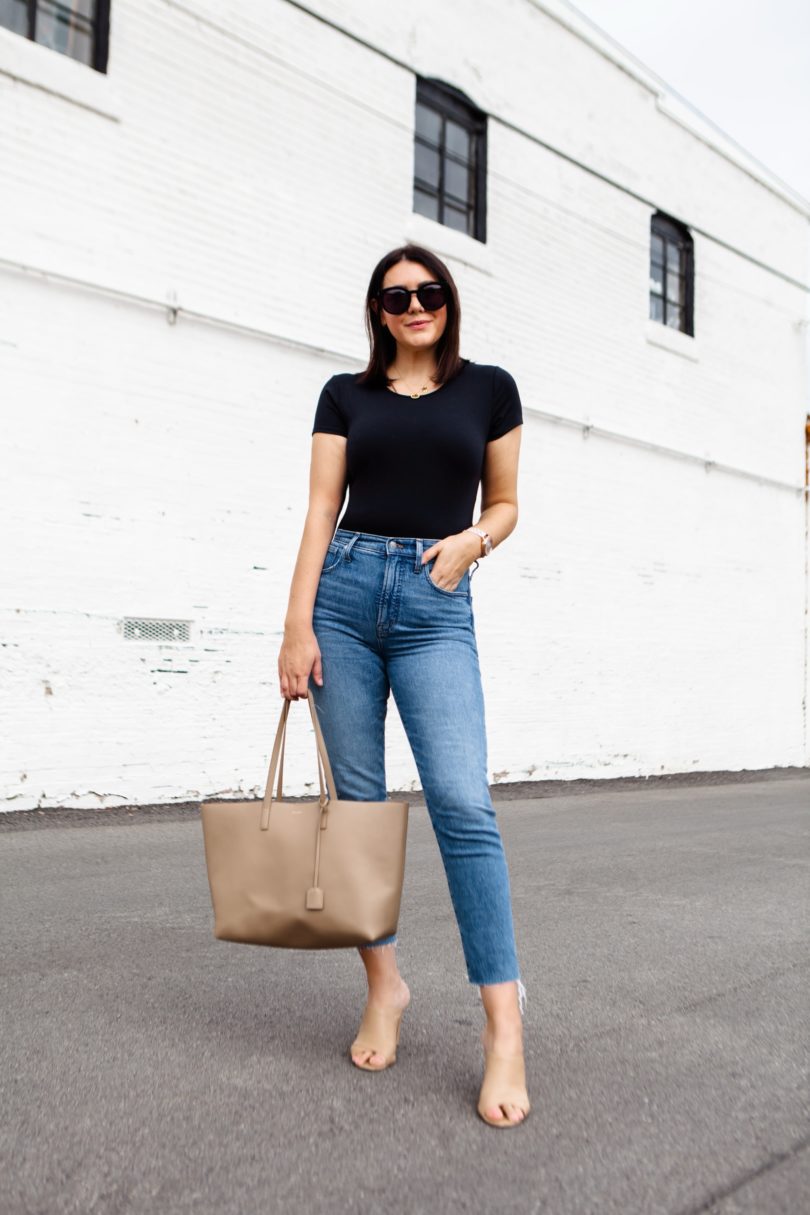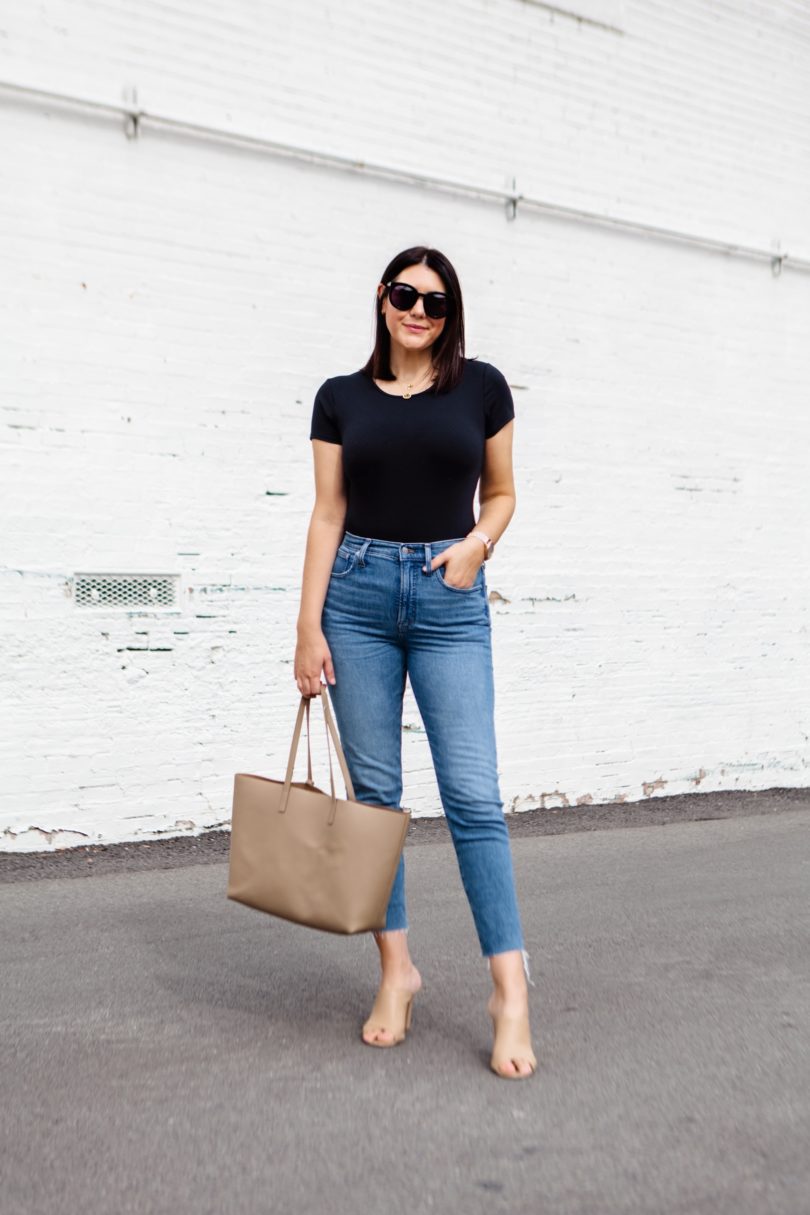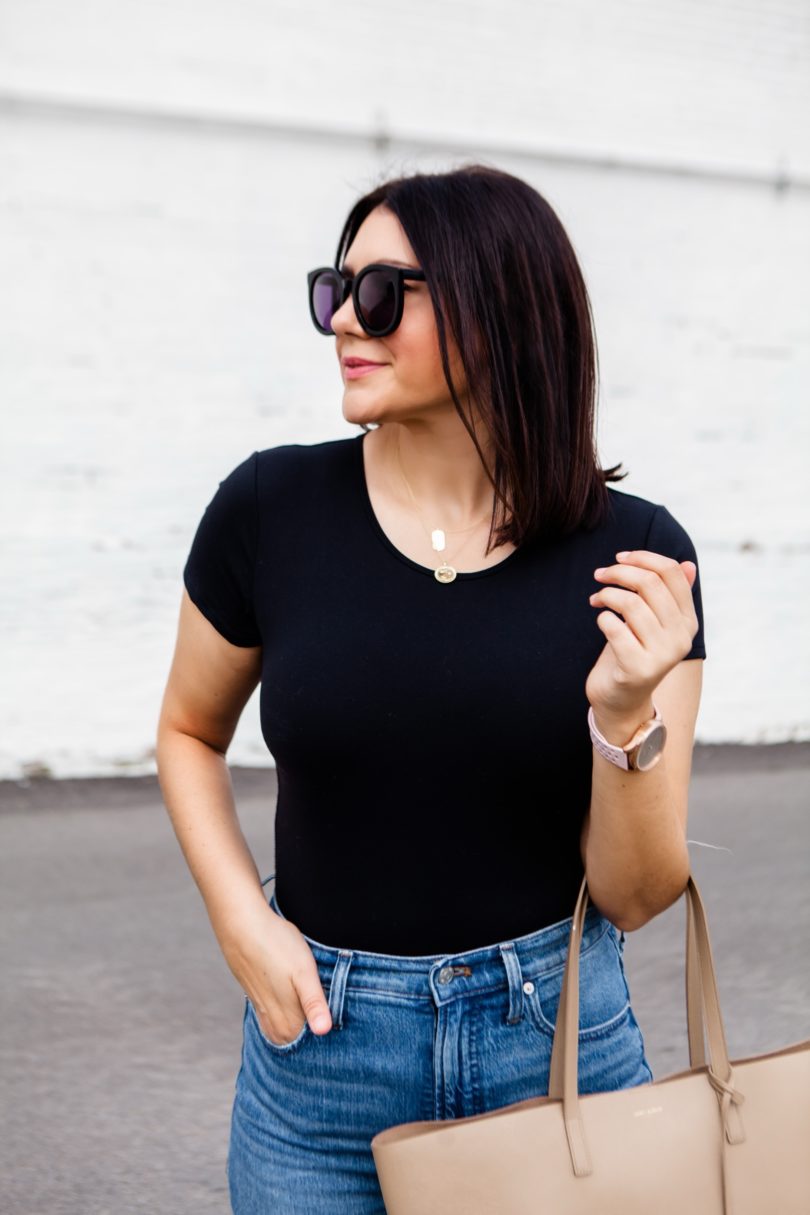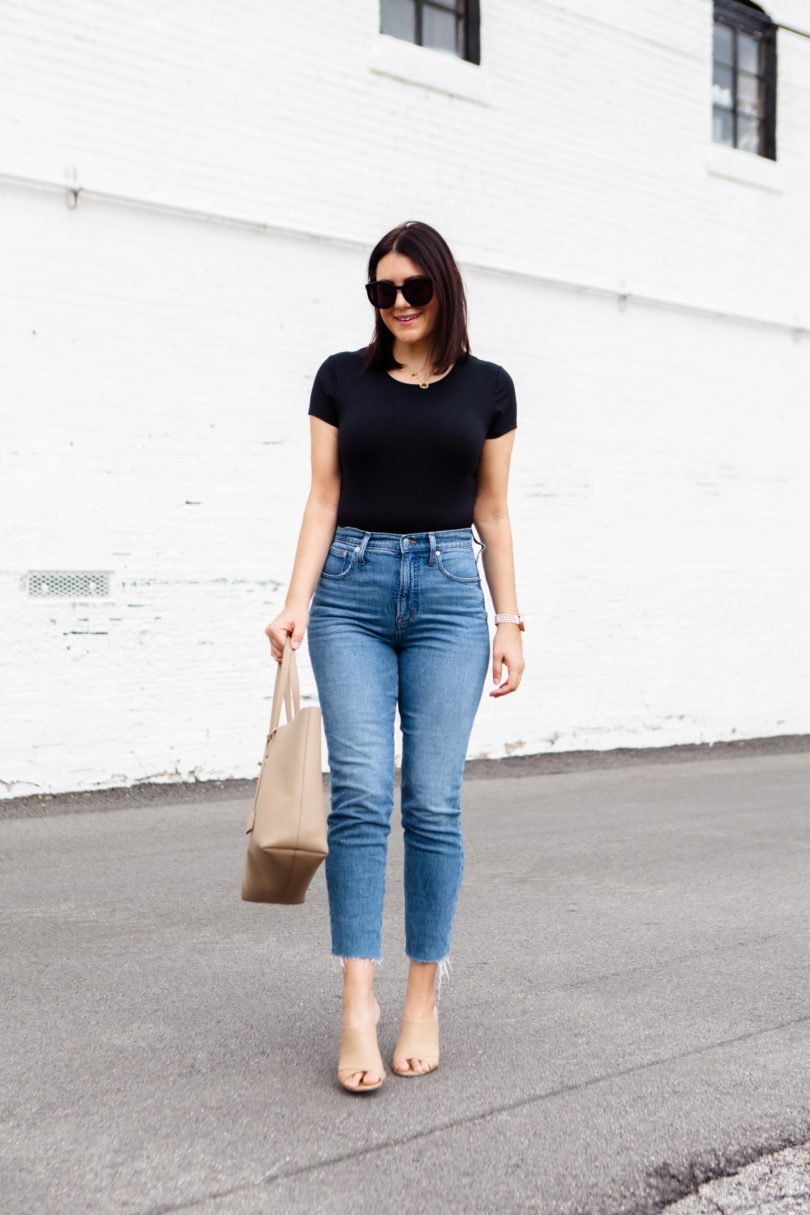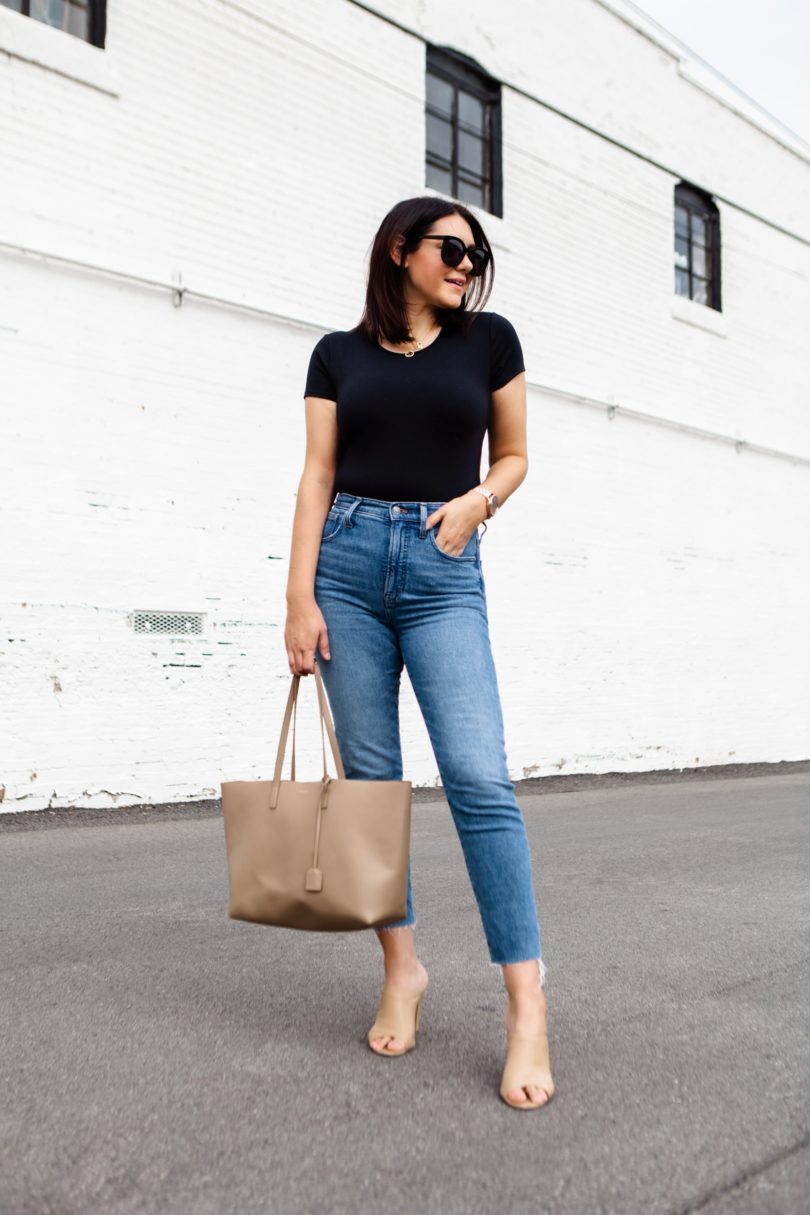 Who knew this was the year I'd embrace the bodysuit? I sure didn't but 2020 is a wild ride of a year so why not throw in a bodysuit obsession? This is another one from Abercrombie and Fitch and I just love the fit of their essentials. This is a really soft, stretchy tee and the button front part of the bodysuit is long so there's no issues with length. You can find it here!
One thing — with denim and a bodysuit, you do need to wear denim that is a bit looser in the waist, if you have a rounder tummy like I do. I tried this with a denim that's a bit tighter at my waist and it was muffin tops everywhere; but this pair of denim worked perfectly (it's a bit wider at the waist). I also tried this bodysuit with sweats and loved that look too! Who knew, right? But keep the waist a bit looser and the look will be bit smoother. I also find that I have to wear an underwire bra instead of a seamless bra with a bodysuit, just because the bodysuit tends to pull everything down. Just a few tips if you are new to bodysuits!
I'm back on denim again, if you can't tell. We've made up. Took a quick break this spring but we are back on great terms again. You can find my denim here! Love this pair from Madewell, I'm in the size 28.
I typically wear this look with flats around the house but I've been missing my heels a bit lately so I tossed them on for photos. In other words, this look works really well with flats, too or even sneakers, if you wanted to go more casual. That's what I love about simple styles — you can switch out shoes and make for different vibes with one easy change.