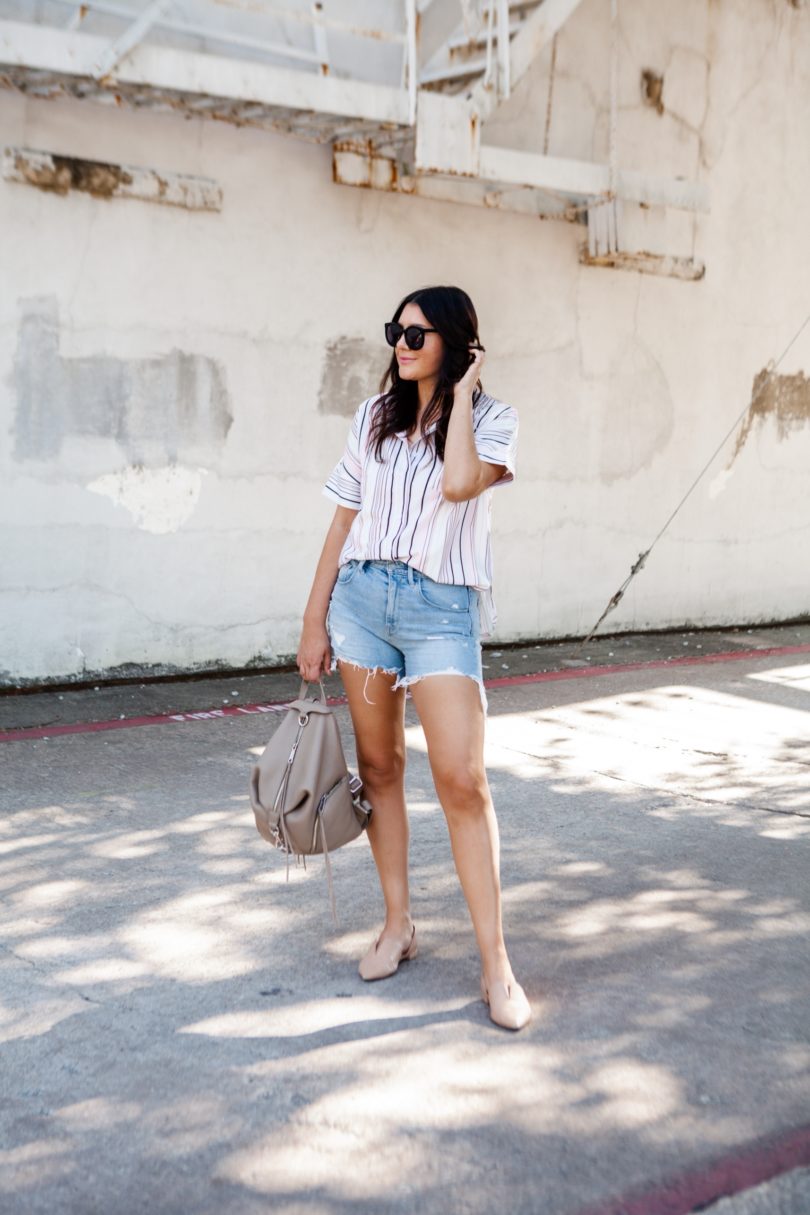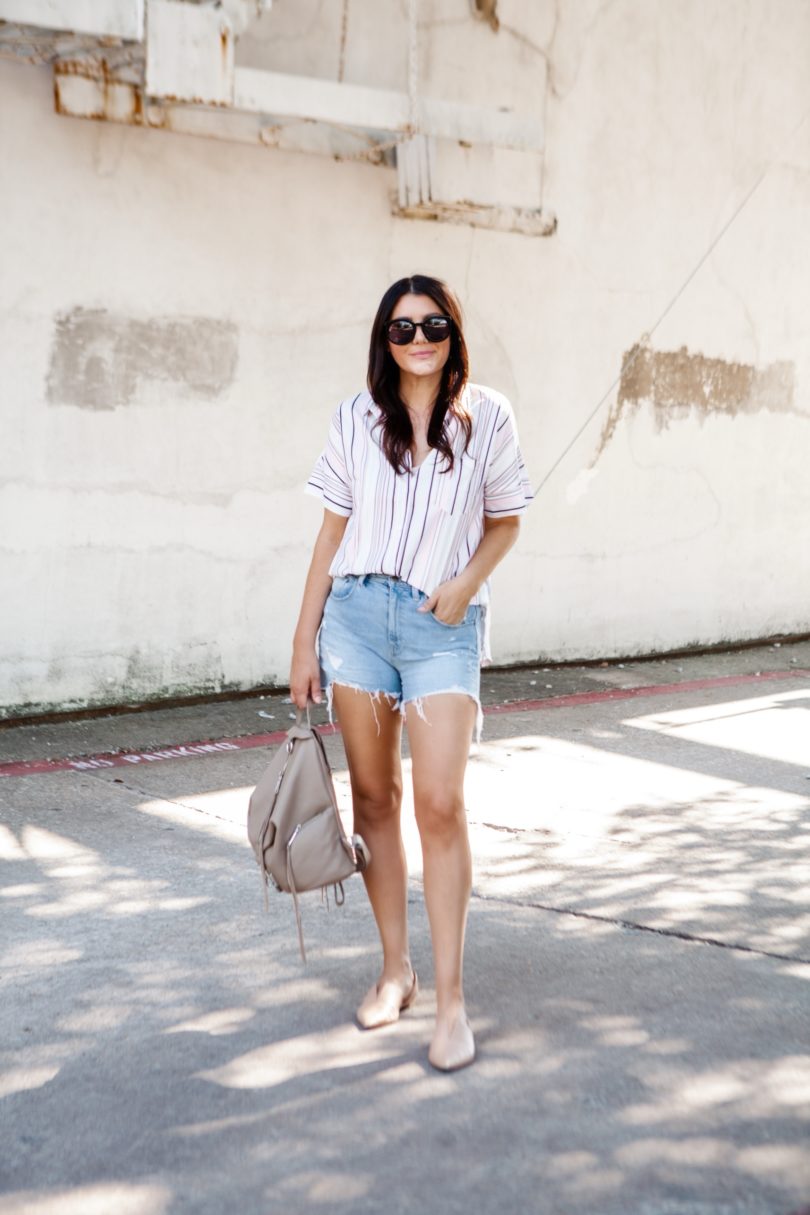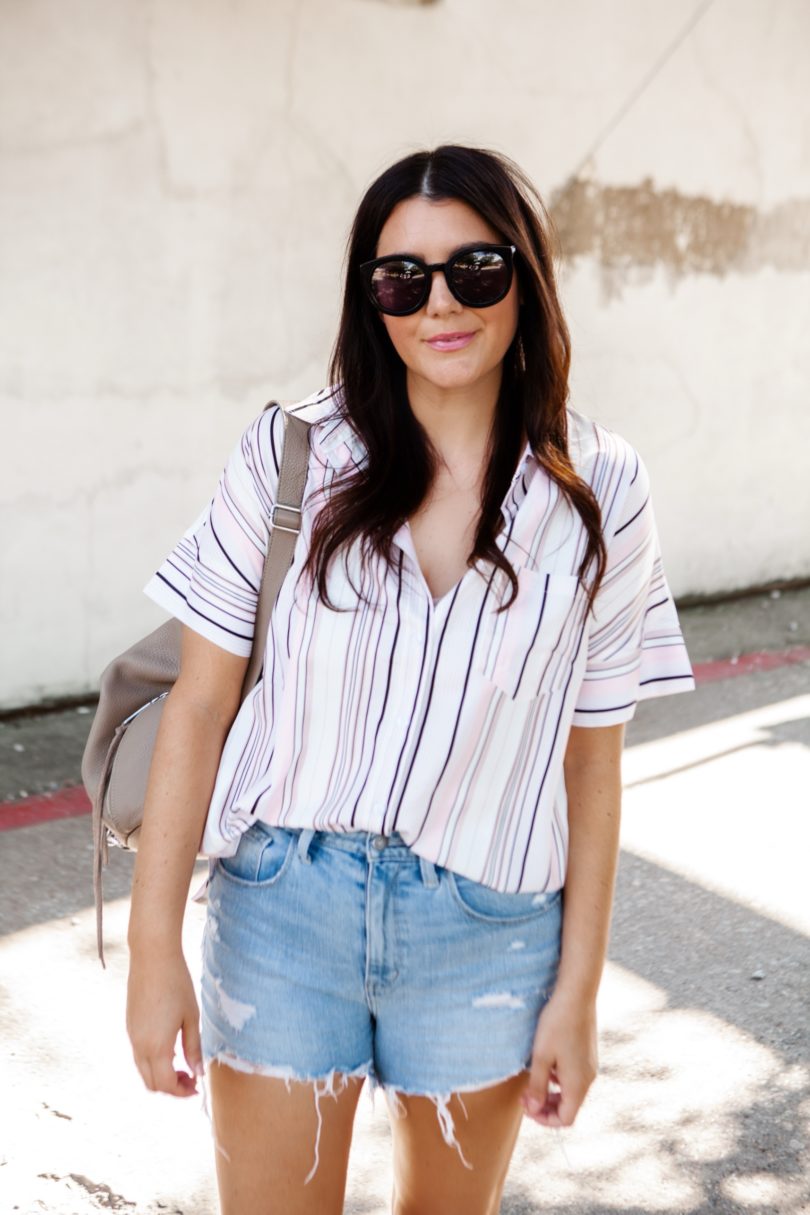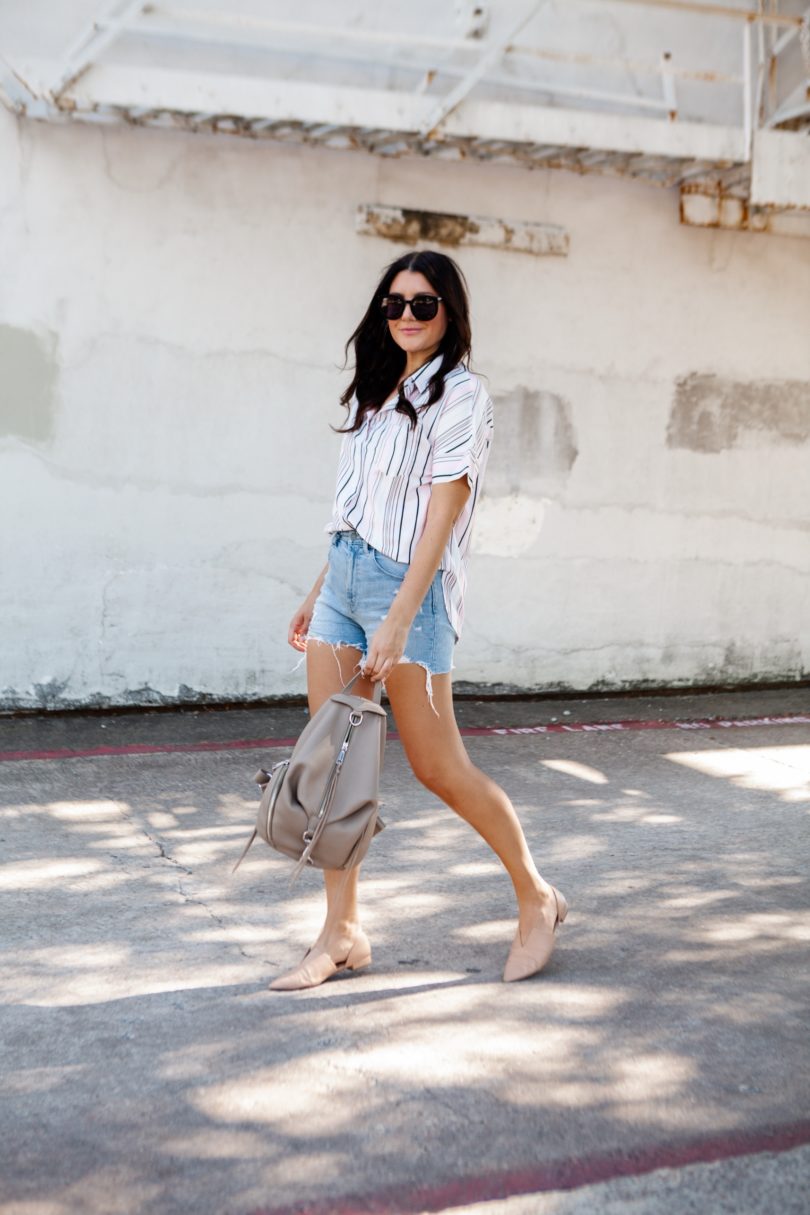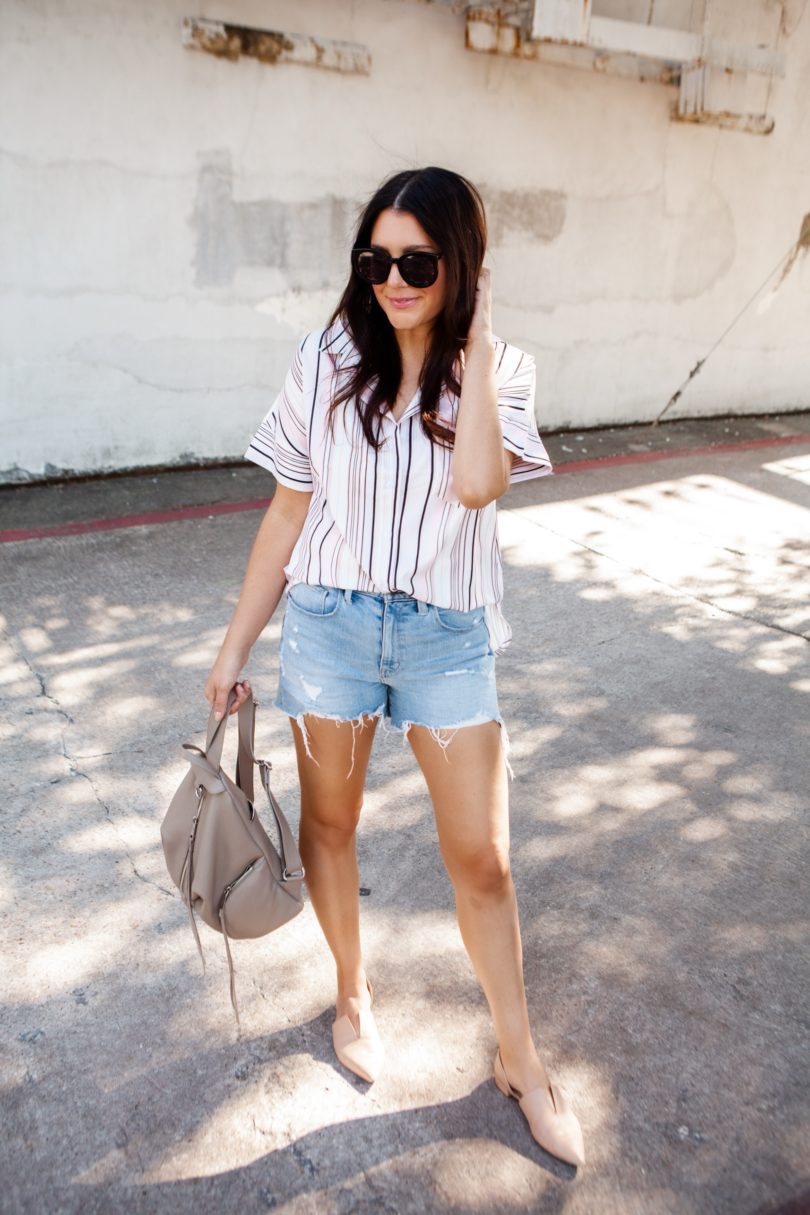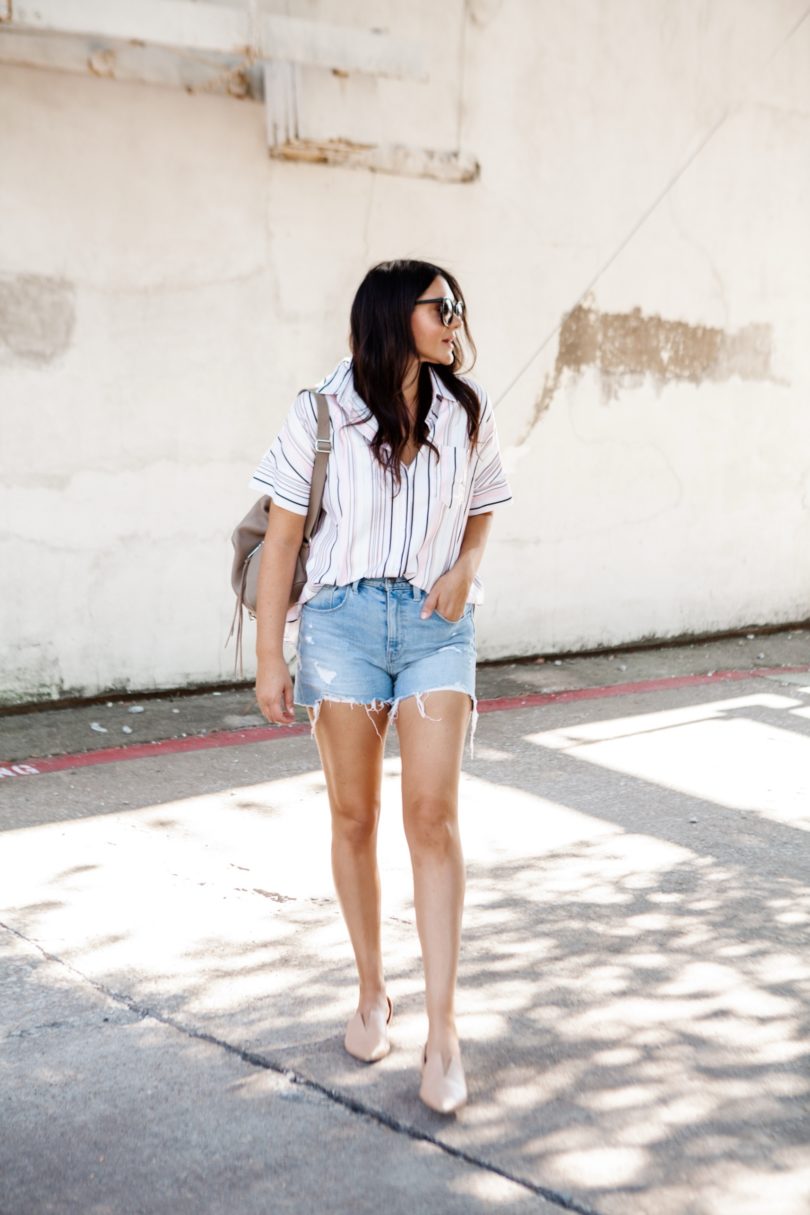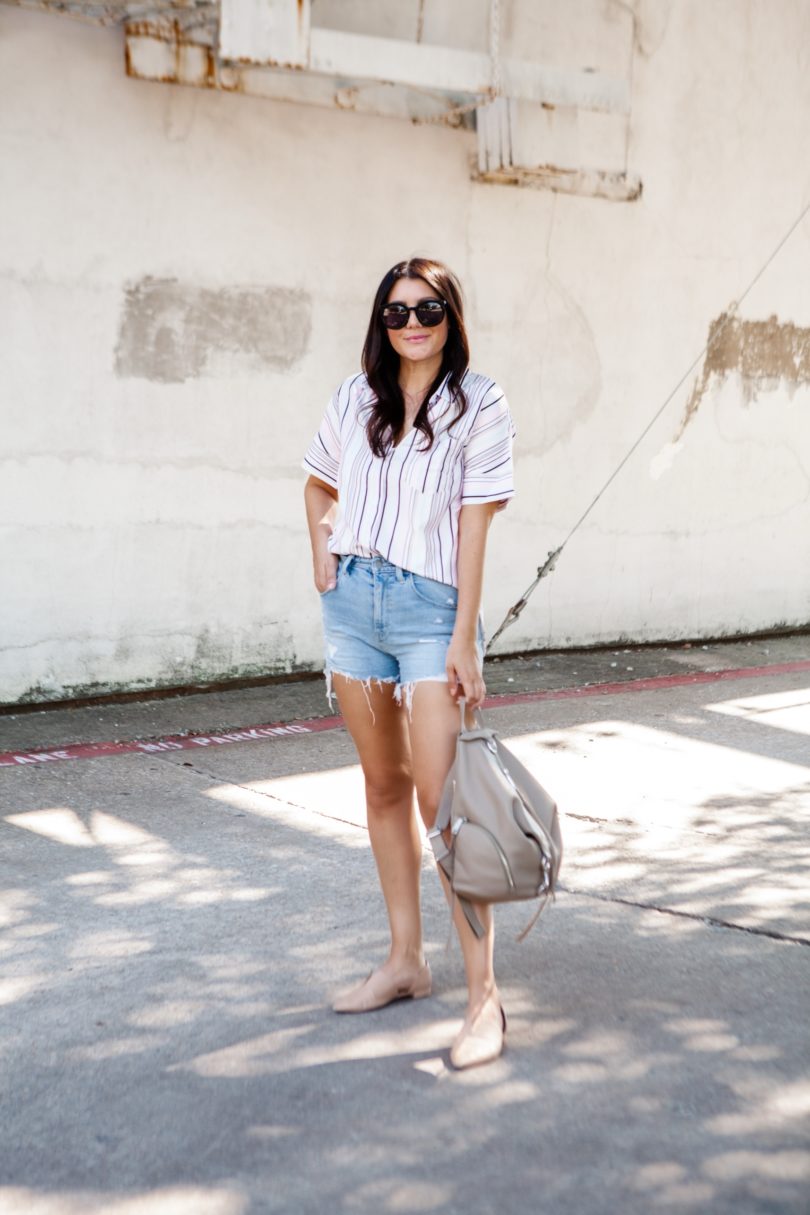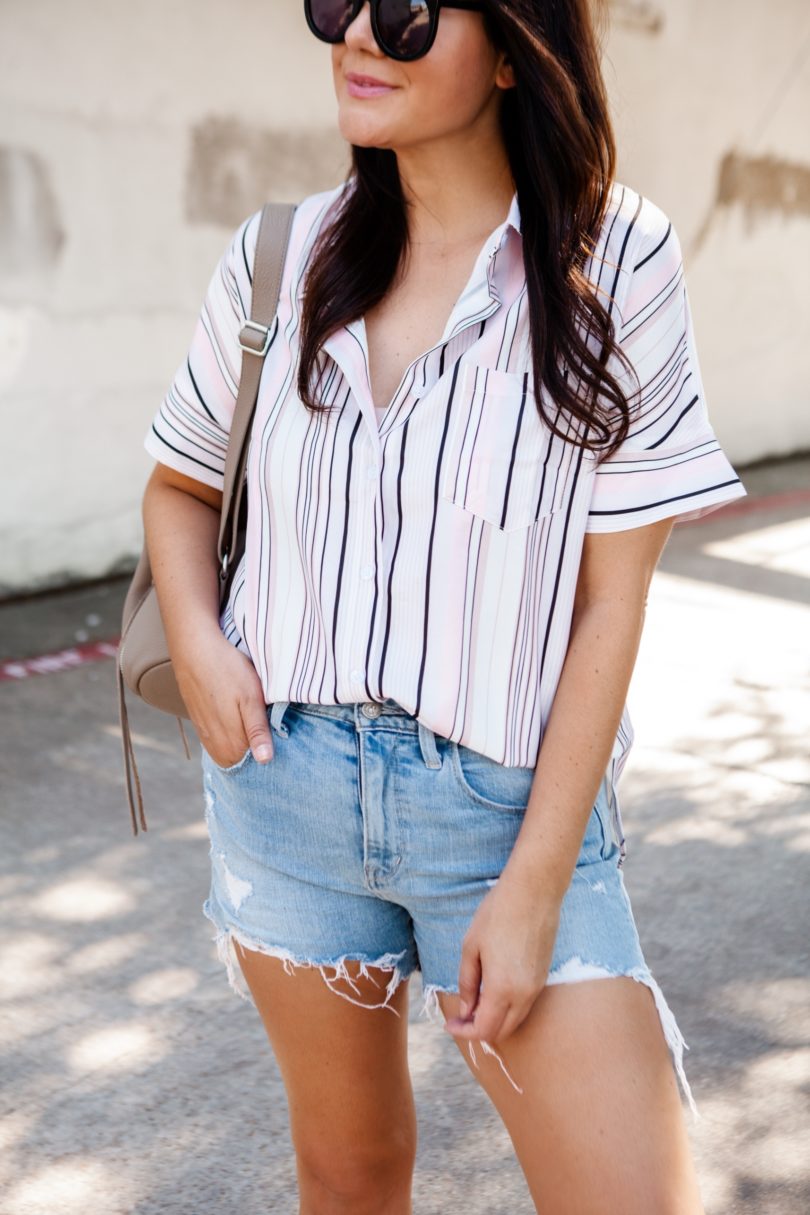 So this was one of those purchases that I thought I knew exactly what I was getting into based purely on my expectations and a photo. In true form, I didn't read the product details and I just assumed this would be a cotton type blend or a fabric that felt similar to cotton. Turns out, this top is not a cotton or cotton type fabric. On the contrary in fact, this shirt feels like a vintage grandma blouse that I thrifted back in 2010 and I am not mad about it one bit. When I first pulled it out of the package I was like 'okay yeah no' but then I put it on and loved the feel and fabric. I'm not kidding you — if you've ever thrifted it's that type of fabric that all the best grandma tops were made in. (Shout out to grandmas who were bringing it in the 70s so we could have it in the 2000s.)  So if you are looking for that satiny-sheen and a loose fit that only a poly blend can give you, boy have I got a shirt for you. You can find this striped delight here. 
The Nordstrom Anniversary Sale launched today for some card holders (read all the details here) and I'm heading in store to pick out some items for a try on later this week! But it made me nostalgic for my favorite find every year — the nude flat. It was one of the first things I went to look for in the sale preview this year and lo and behold, the nude Vince flats. Yes, flats — not one but two. I can't decide which one I like better, so I'm hoping I'll be able to see one in store today. Which do you prefer?
If you have anything in mind you want me to look at in store during the sale today, let me know! Don't worry, I'll be masked up, hand sanitizer on my person and I've been social distancing long before it was required. Introverts unite. I'l report back on what I find in the sale this week!