There's good news and bad news with this post. You want the bad news first don't you? I thought so. Well this dress is — as of 8/11 — sold out. I don't think this means it will stay sold out, as I do think that they randomly restock NSale items but for now, today, right now, it is. The good news is that I've pulled similar dresses on sale that you can easily wear now AND later with a jacket and booties, just as I've shown here.
Here is the dress, if you want to watch it to come back in stock! I love this option too — it's a bit more colorful + bold but still has that boho vibe. It's the same brand, so I would assume the fit is about the same.
For Now: With Sandals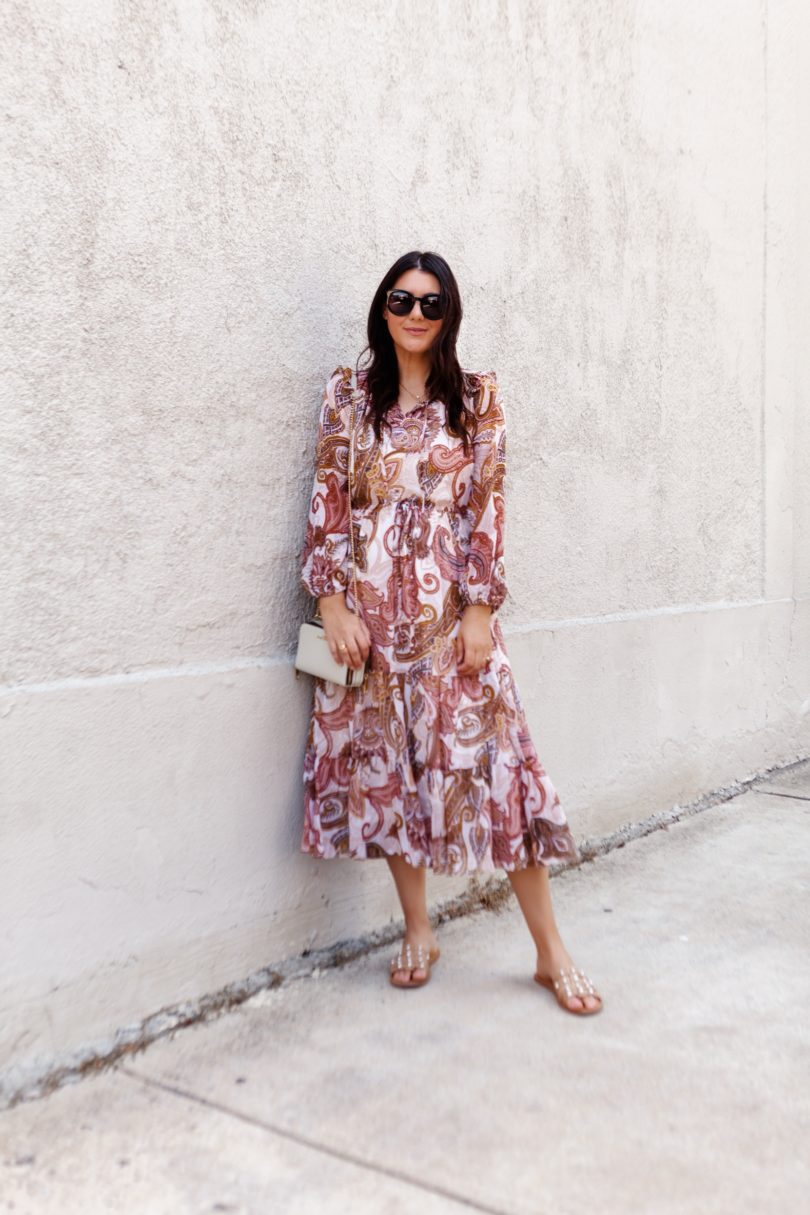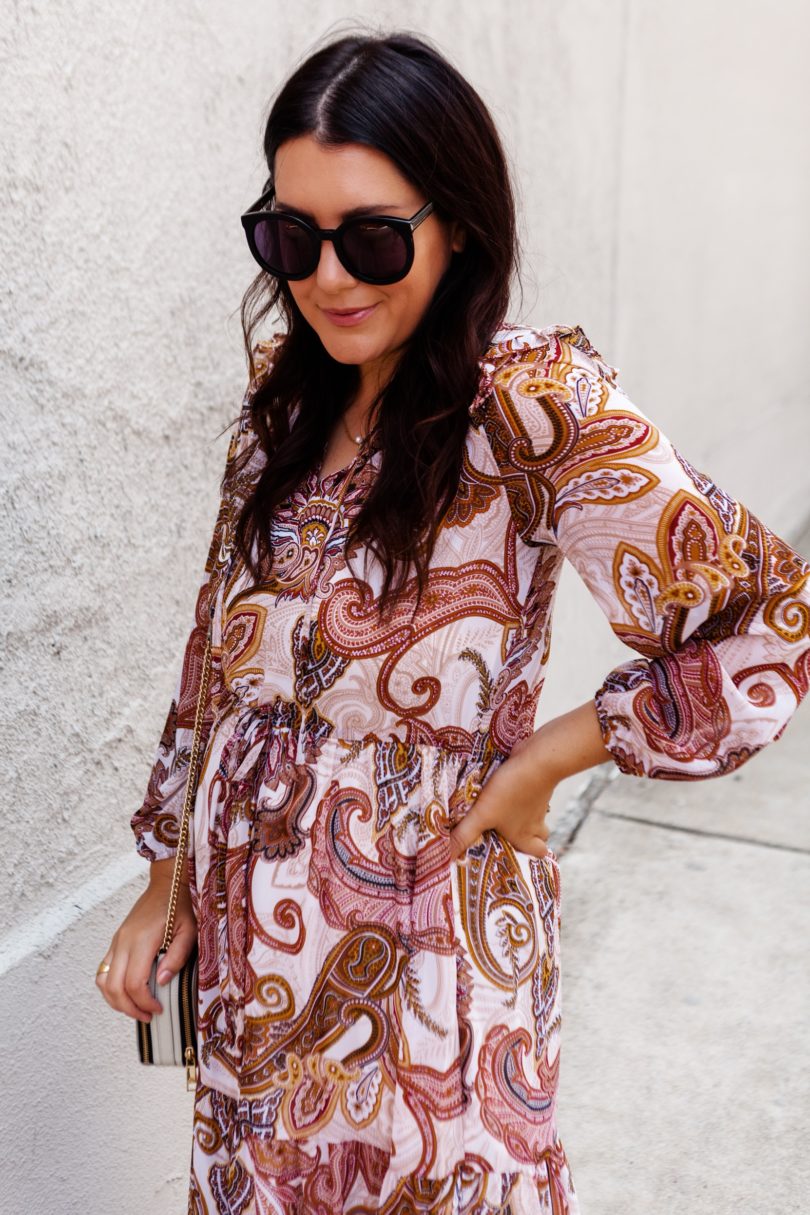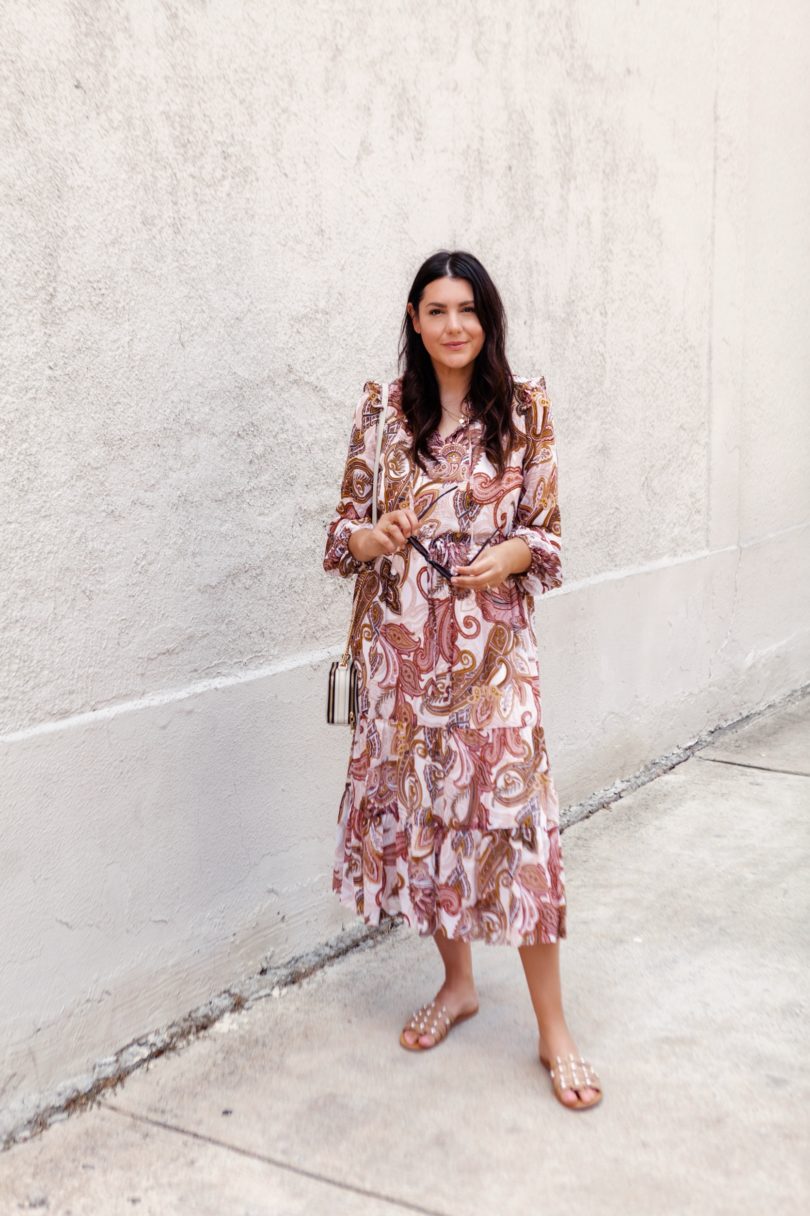 I've rounded up a few other for now or later dresses from the #Nsale below!
For Later: Jackets + Booties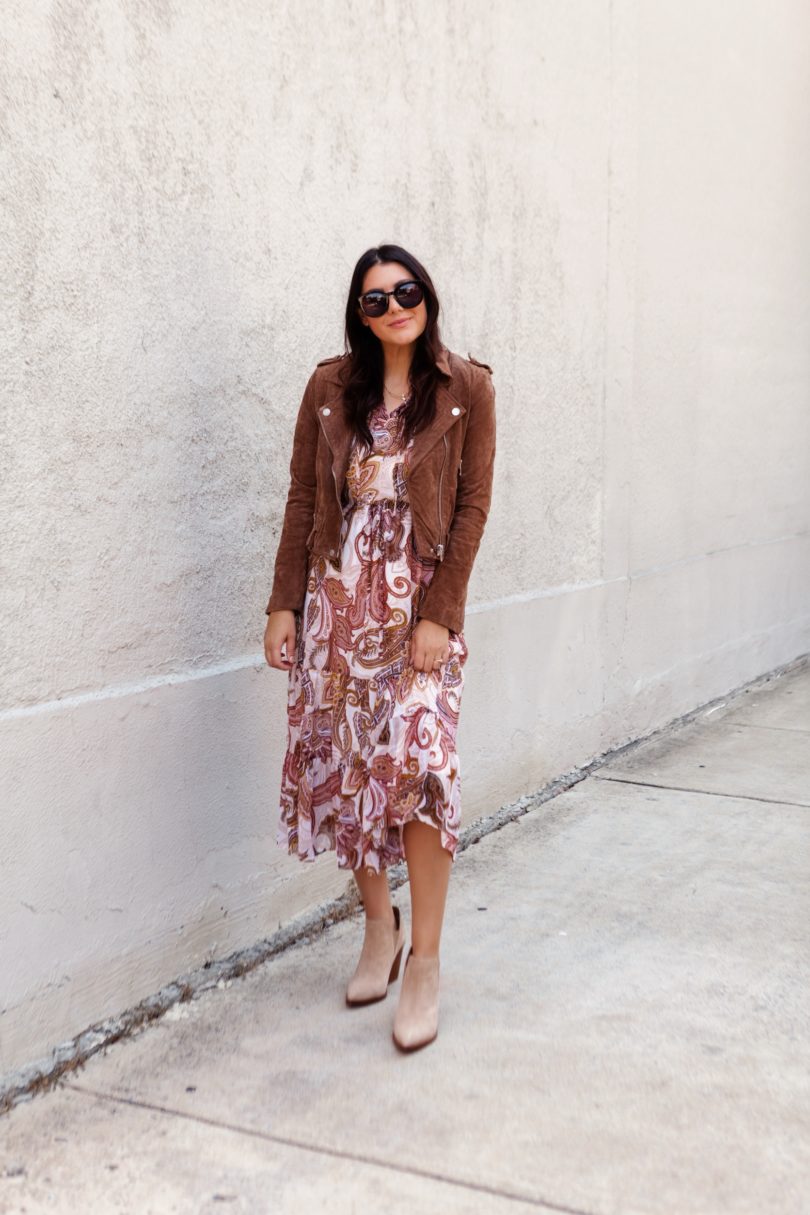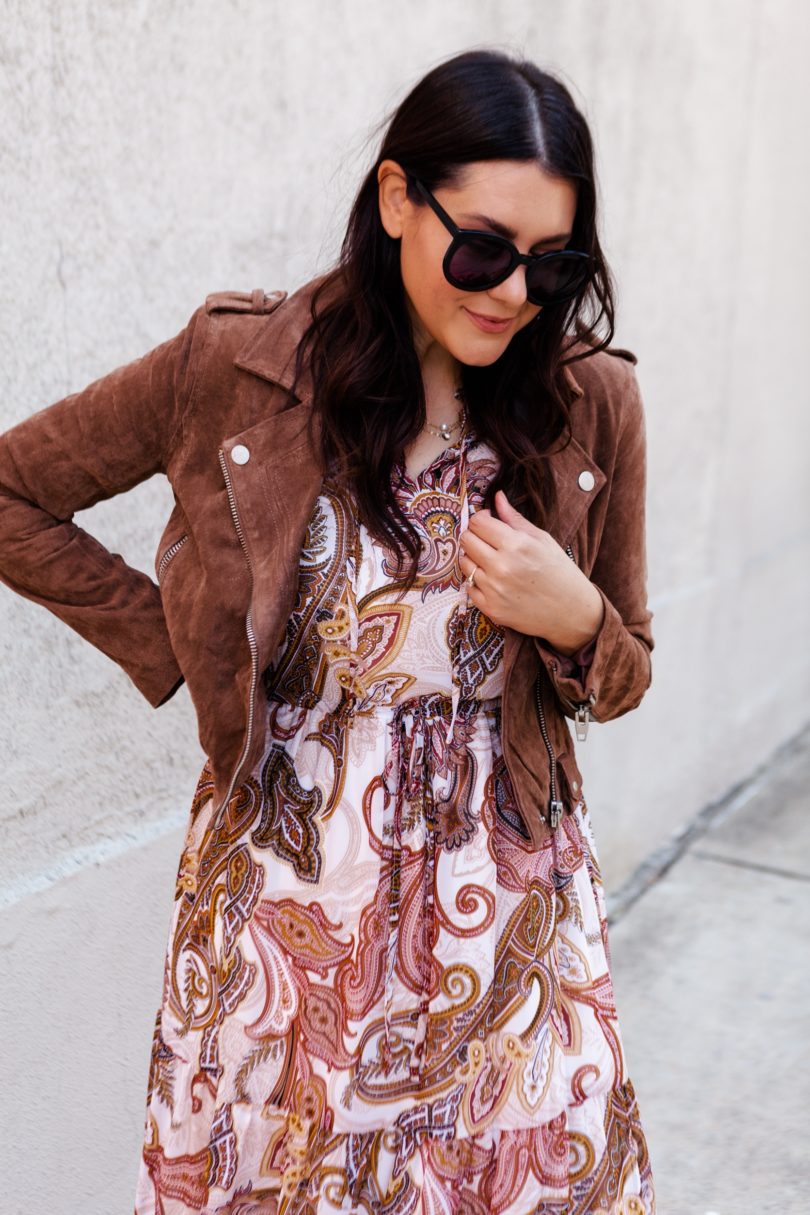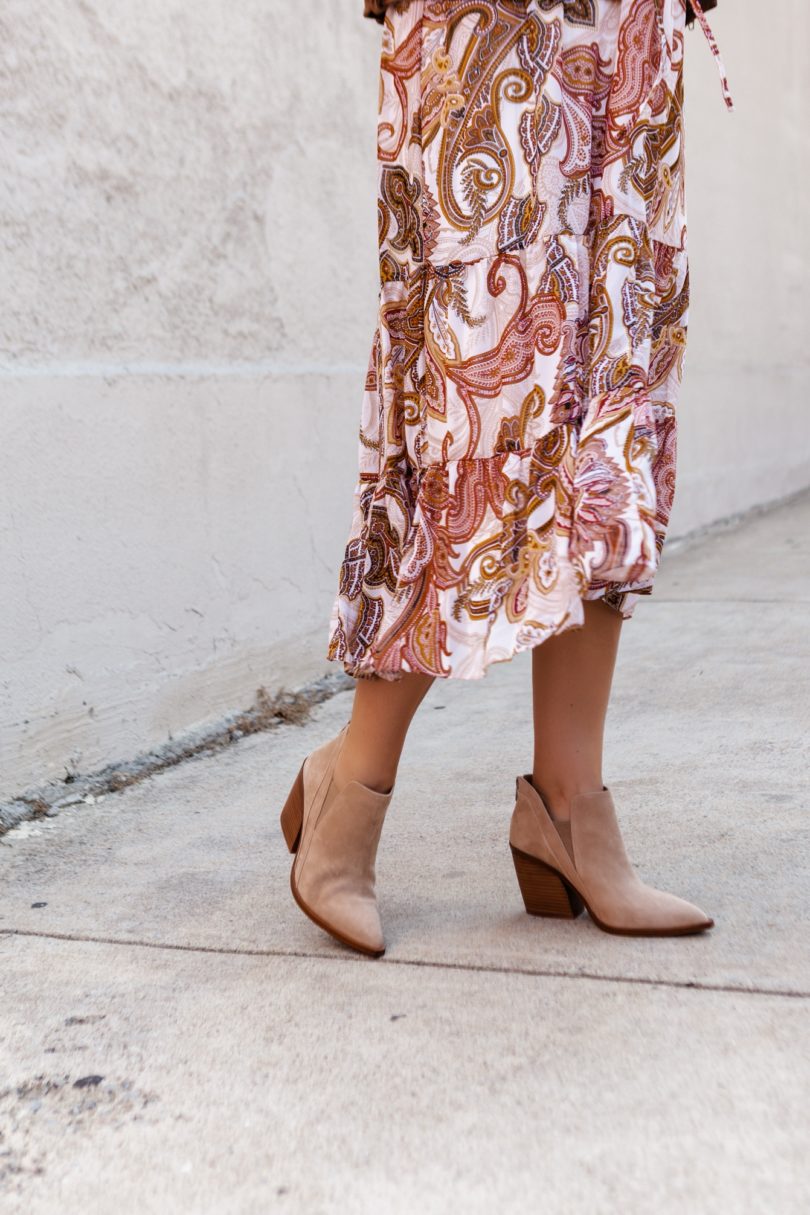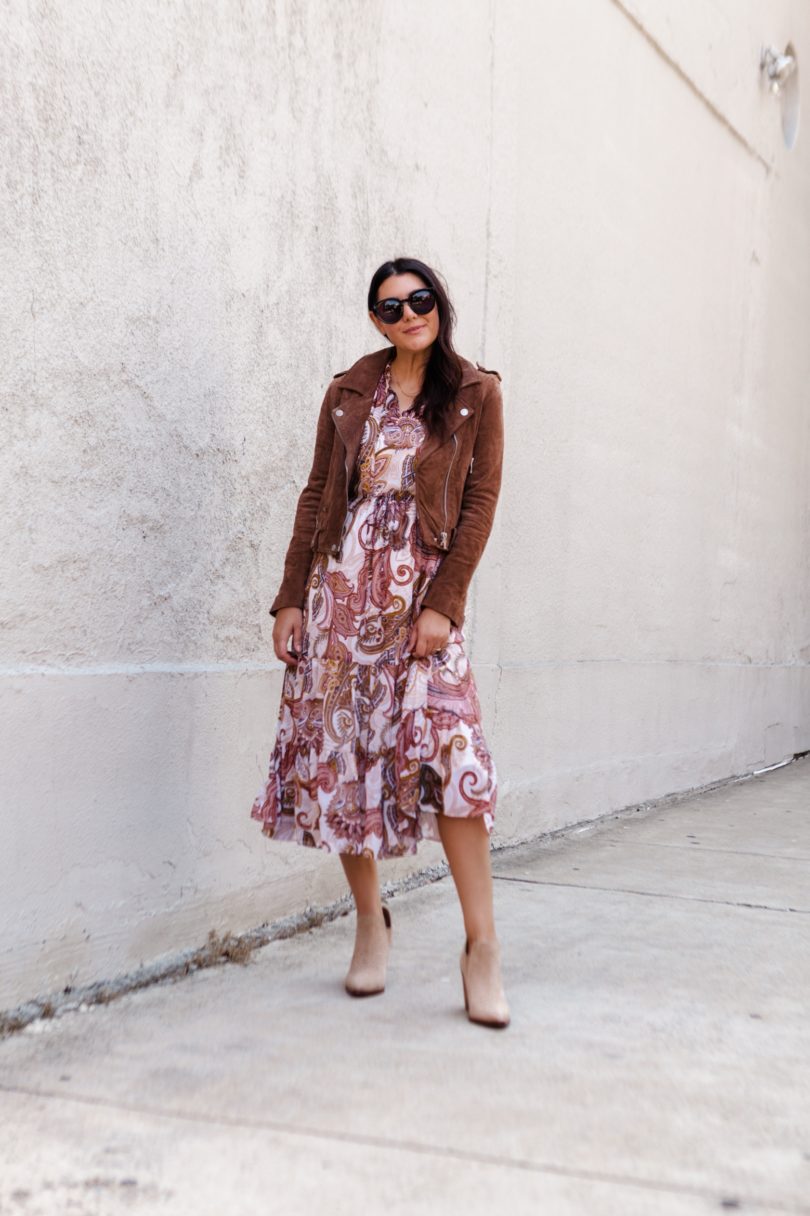 This jacket is from the Nordstrom Anniversary Sale a few years ago, but it's still shining like it's brand new. This year they brought back the jacket in a lighter brownish grey to this one here. (This jacket photographed a bit darker / redder than it is in person.) Find this fall staple here!
A few jackets to wear with dresses later — I mean MUCH later. It was a hundred degrees shooting this look. *Sweats just looking at photo*