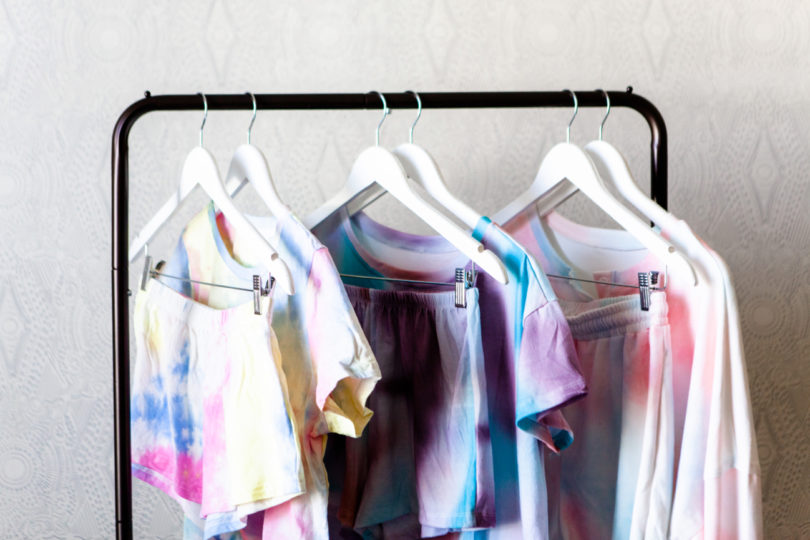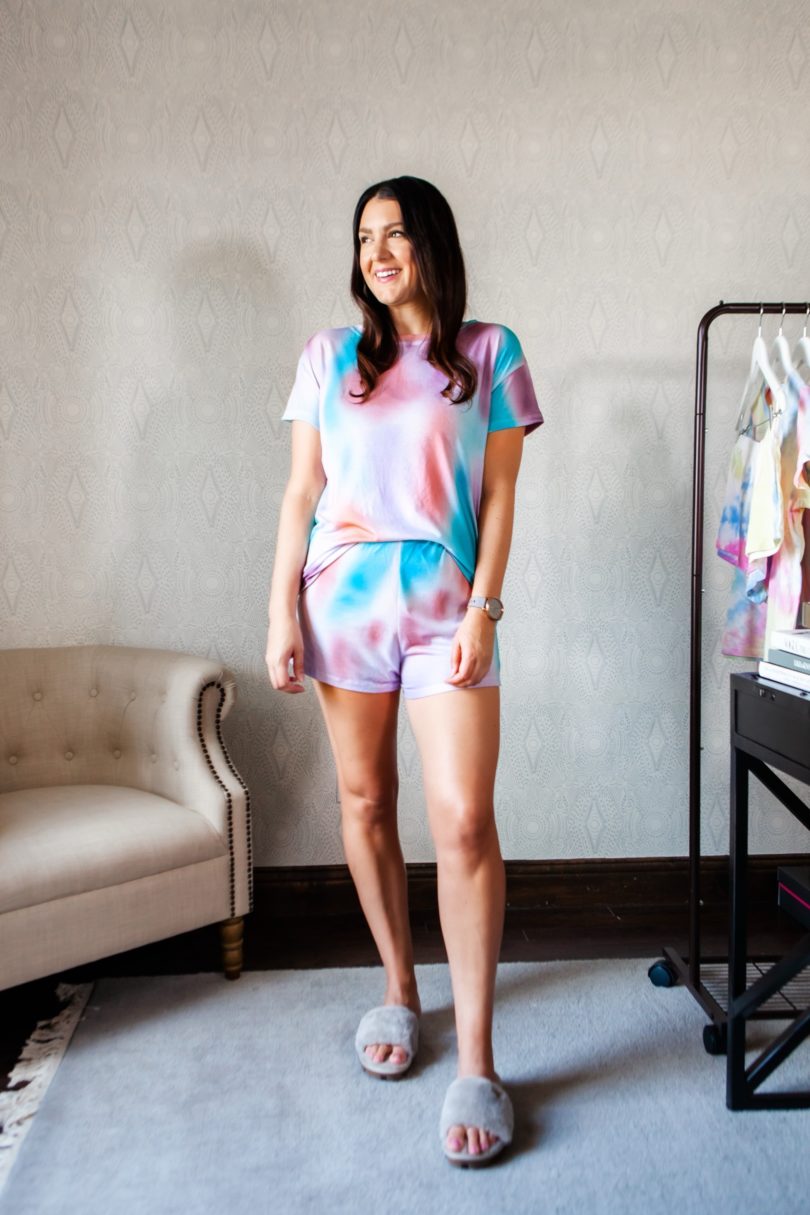 So this spring, right when quarantine hit, everyone got the memo to wear matching tie sets or pajamas. I loved this trend but I just couldn't get my hands on them. Fast forward to this summer and I've been able to score some via Amazon. Am I late to this trend? Yes, yes I am. But are we stuck in a time warp that is called 2020 where time doesn't exist or truly matter? Yes, yes we are. Yesterday is today, today is tomorrow, tomorrow is yesterday.
So guess what? Tie dye pajama sets is what.
I found three pairs on Amazon. Why three, you ask? Because I can't trust what I'm going to find on Amazon so I took a chance on all three in hopes that I would like one. This usually works out for me, but sometimes it ends in deep yet temporary disappointment. I actually ended up loving 2/3 of the ones and the other one is just fine. I've reviewed them all below!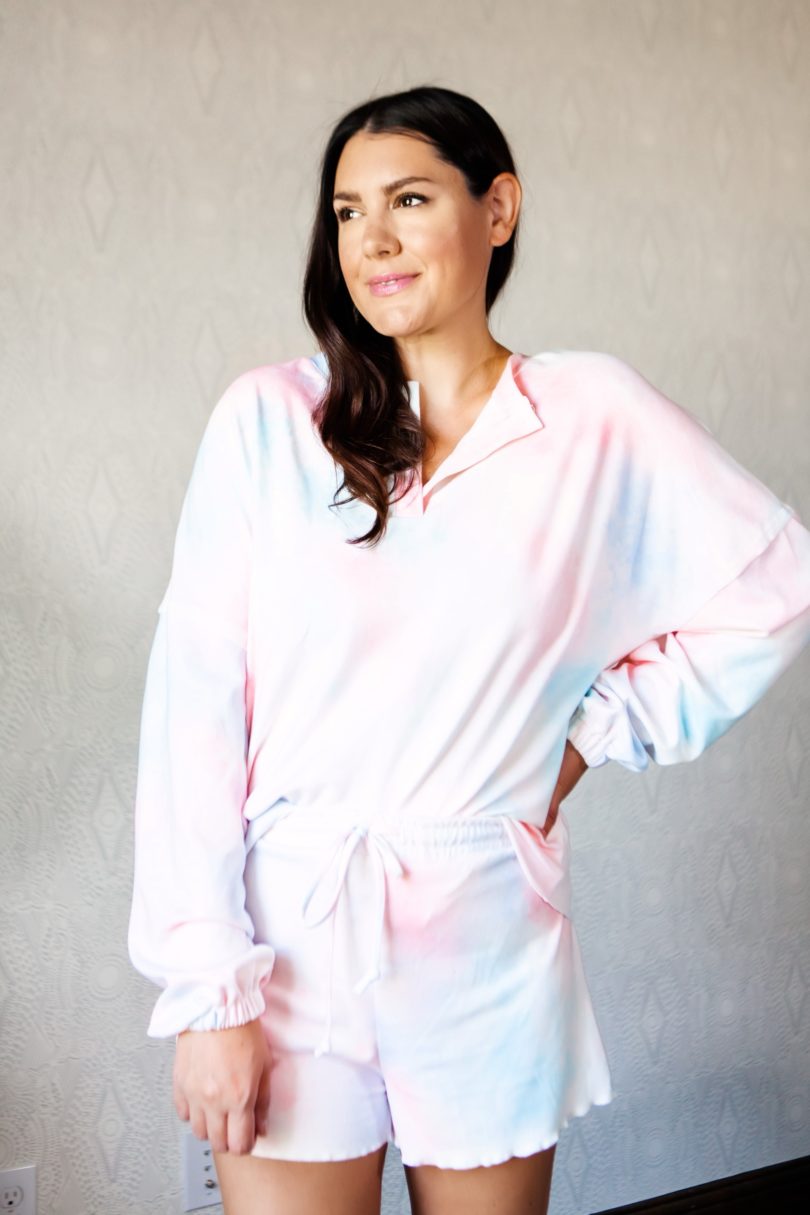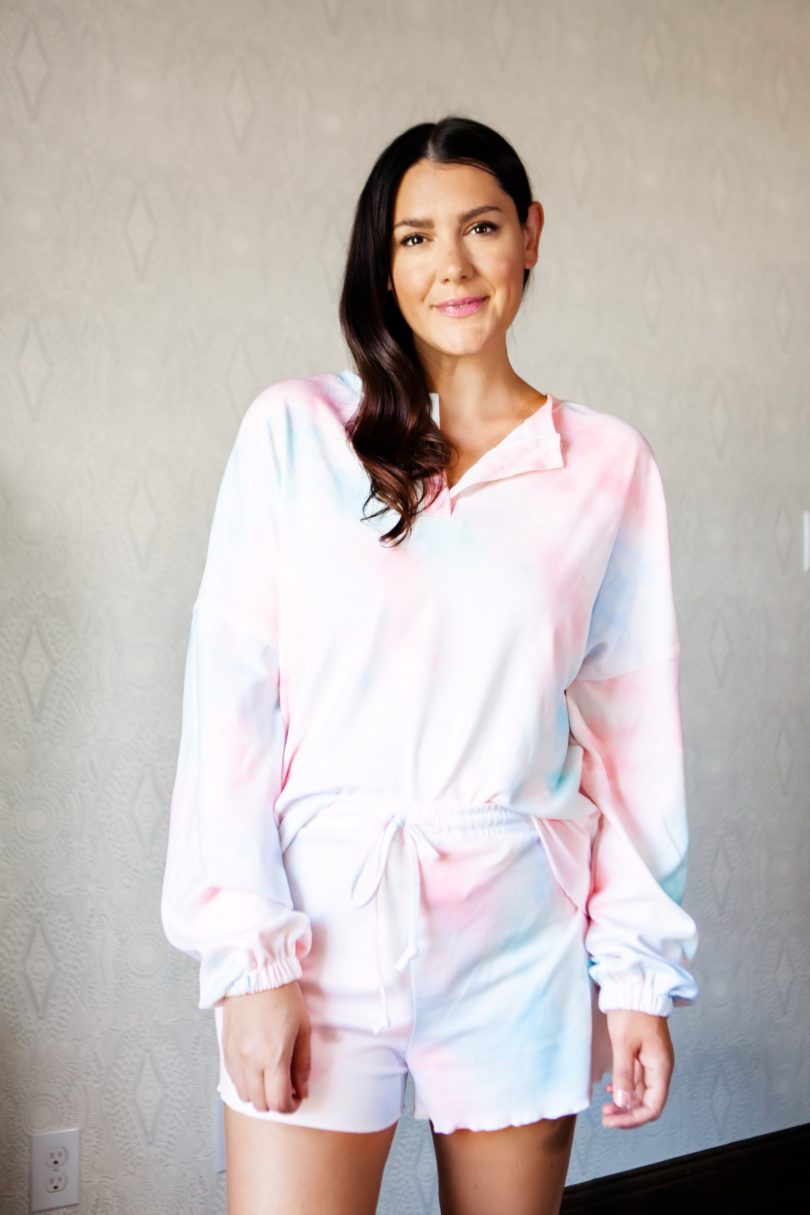 This one gets a 4.5/5 stars. It's SO soft, like a blanket and so comfortable. It's definitely perfect for spring or early winter when you want to be cozy but not super hot. The fabric is thicker, again like a really soft baby blanket. And I washed this set and it came out beautifully. The only ding (the -.5) is that I don't feel like the shorts are the best proportion for me. The are too long but also short if that makes sense, which I know it doesn't so let me explain. I want to be able to pull them up higher to be a bit more flattering but the way the shorts are made, it gives me a camel toe so that's a no-go. So it kind of gives this board short vibe, but they are short as well so it's not like they are too long. Weird combo, right? That's my only complaint!
I sized up to a large but I don't think you'd have to size up. The top is pretty big and loose, so if you are petite on top, stay true to size. The shorts will bend to your will and they have elastic at the waist with a drawstring.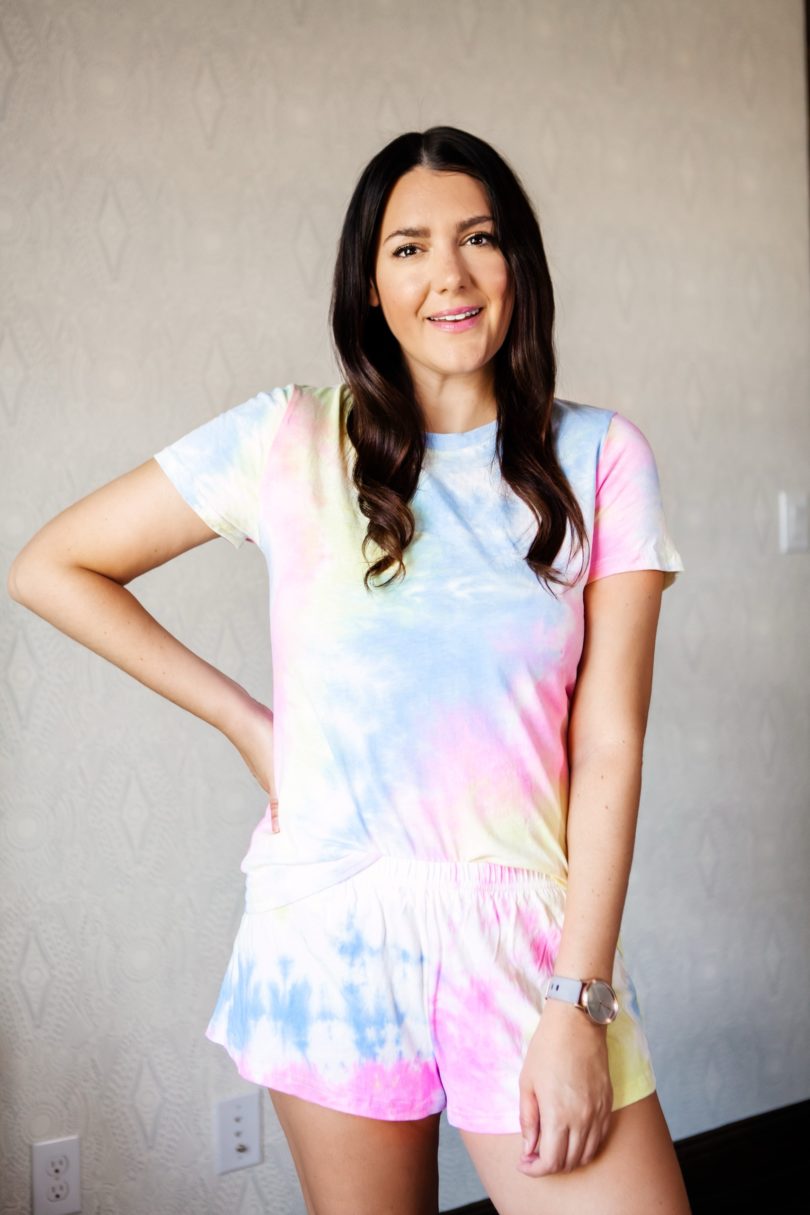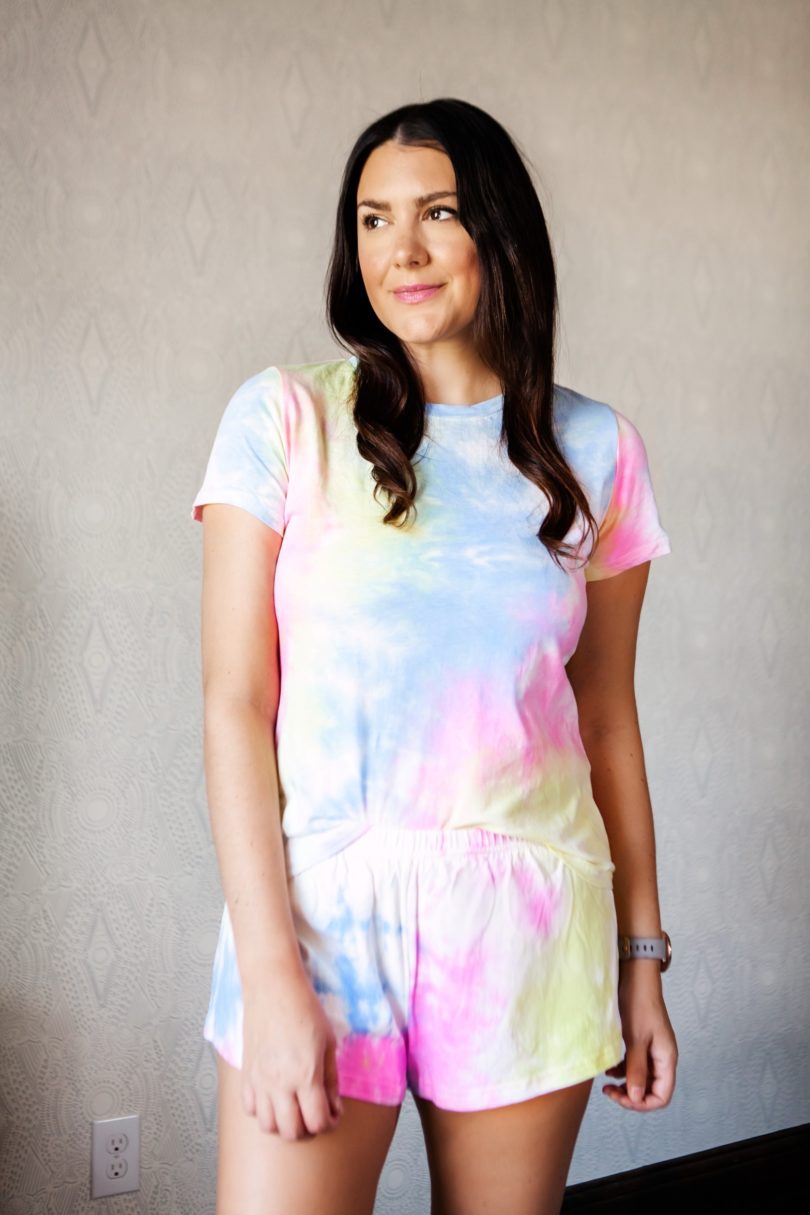 4/5 stars. 'Scuse the wrinkles on this set. I washed this set and thought it looked fine in person but turns out it needed a touch of steam after seeing the photos. This set has PJs written all over it. The shorts fit pretty short and are more of a low rise cut, but super comfortable. Elastic was it and not too tight. The top is more fitted than the set below. This set is 100% cotton; it's not scratchy but it's not buttery soft. It's like a t-shirt you'd get at a hockey game that's shot through a t-shirt canon. It's already softer from the first wash and it's a great weight for sleeping. In fact, it's great for sleeping and then getting up and not taking them off for the rest of the day and then going back to bed in them at the end of the day. Personal experience on that one.
I sized up to a large based on the reviews. I'm glad I did — it fits about a size smaller. You can find it here!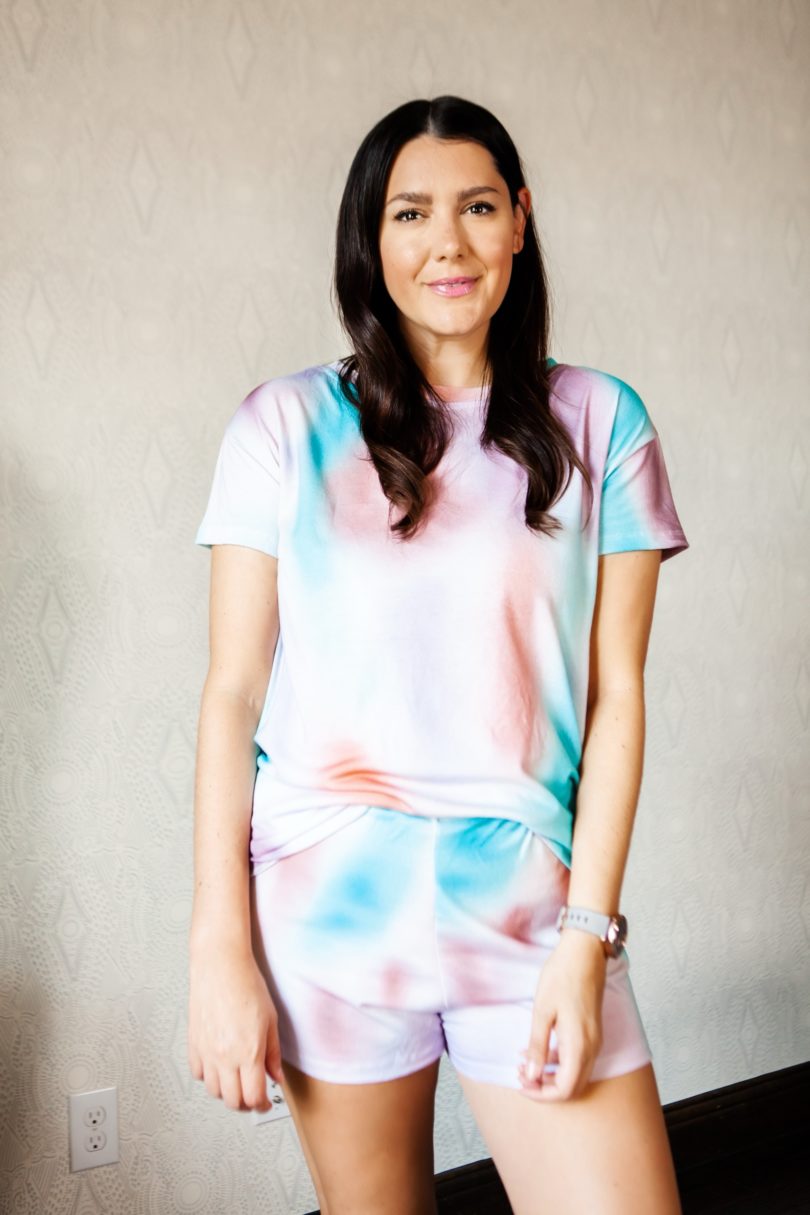 3/5 stars. This set has the wonkiest of fits. The top fits great — looser than the other and you could wear it as a tee out and about, doesn't look like pajamas. However, the shorts be wonky as hell. You can kind of see in the photos above — there is just extra fabric that kind of collects in the wrong place up front. But the waist is elastic and comfortable, so it gets to keep it's points but I wouldn't say you would want to make a first impression in this set. Overall it's super soft (rayon blend) and it's easy to wear. Great for day pajamas or night pajamas. If you like a rayon blend because it's softer, this one is your best bet.
I sized up to a large in this set as well. I would recommend sizing up if you want it to be a bit looser, but overall it would probably fit pretty true to size. The shorts fit tighter than the top, so that's why I sized up. Find this set here.