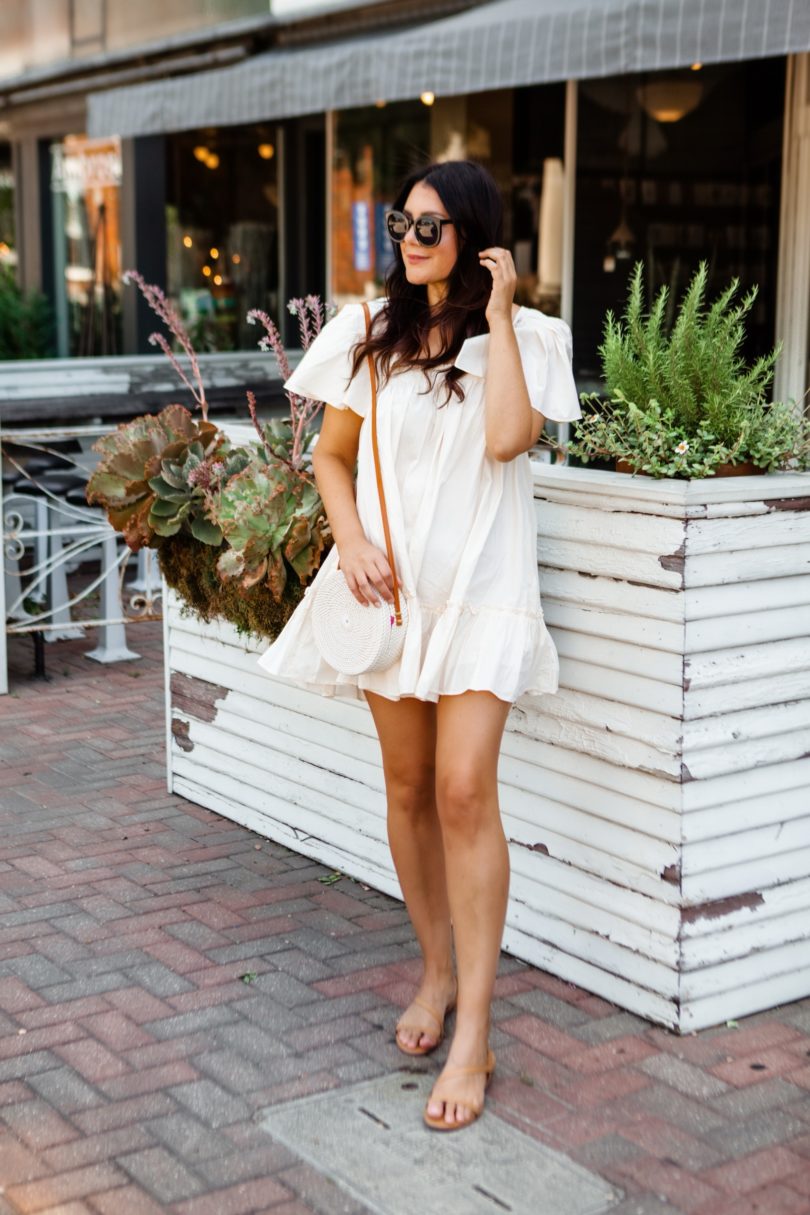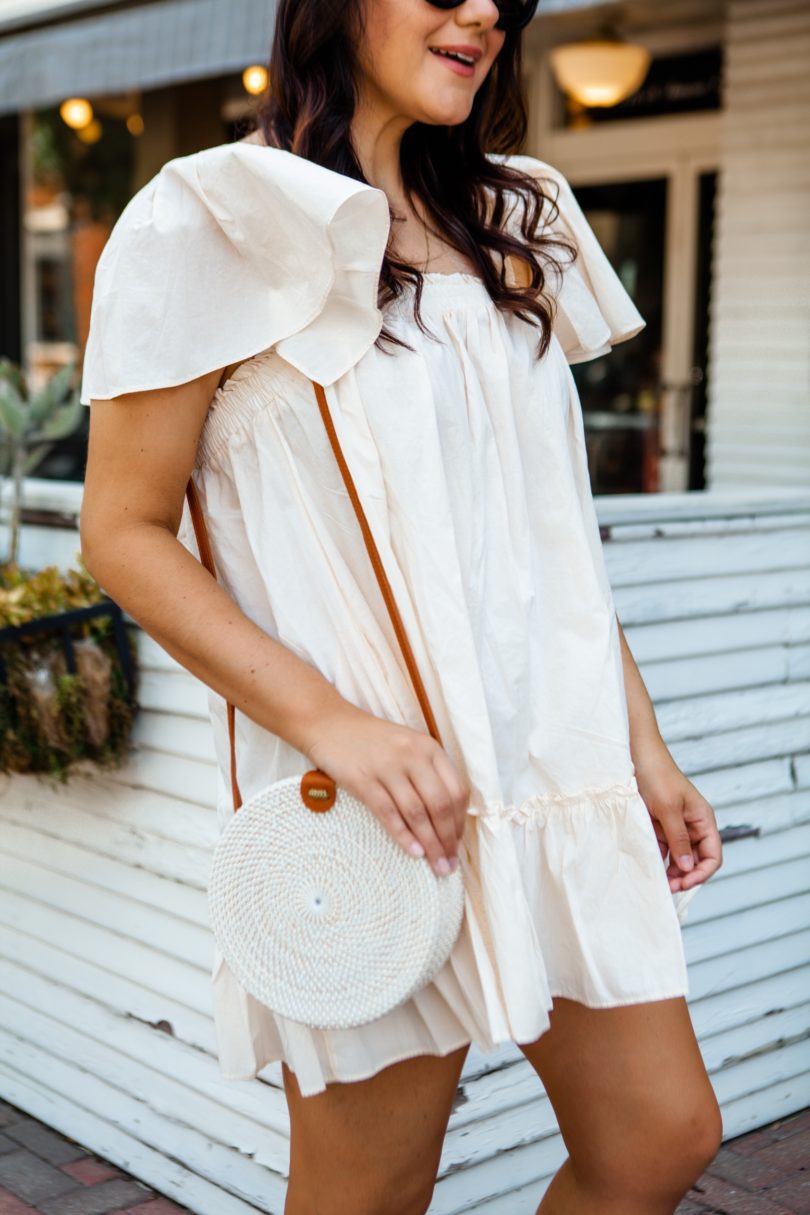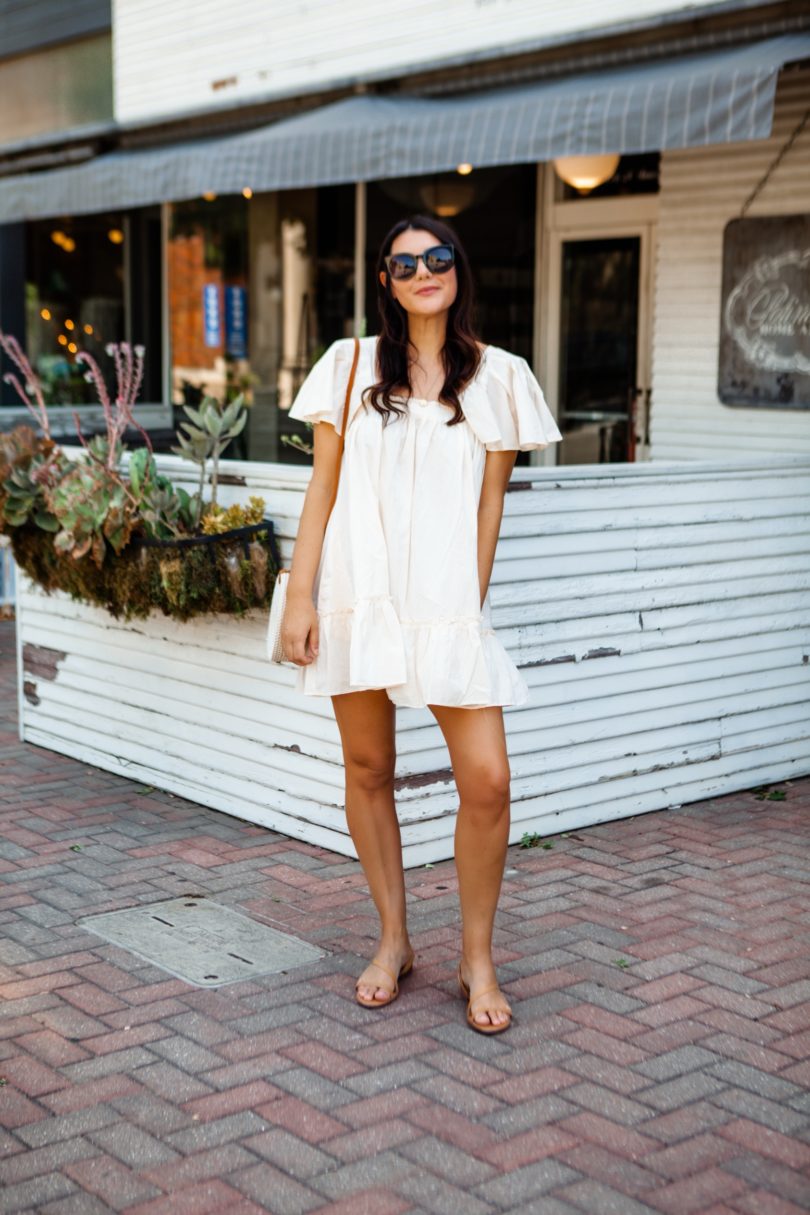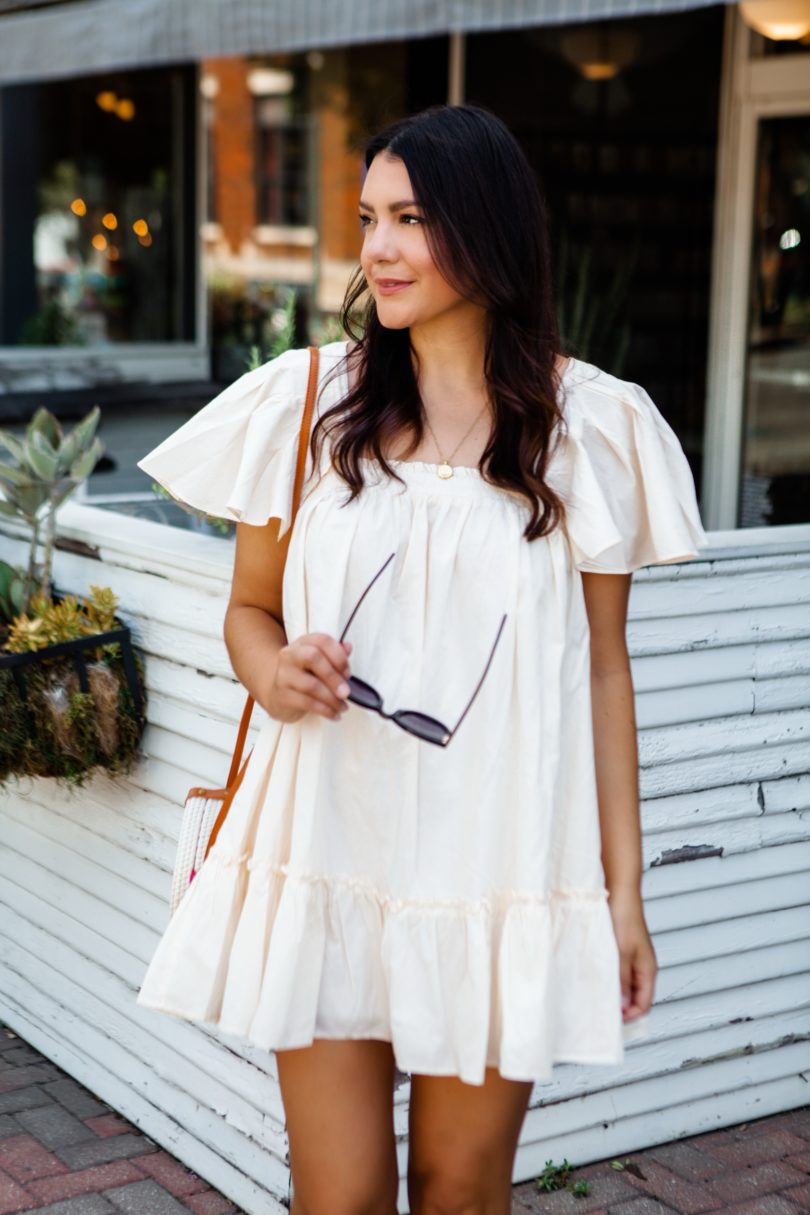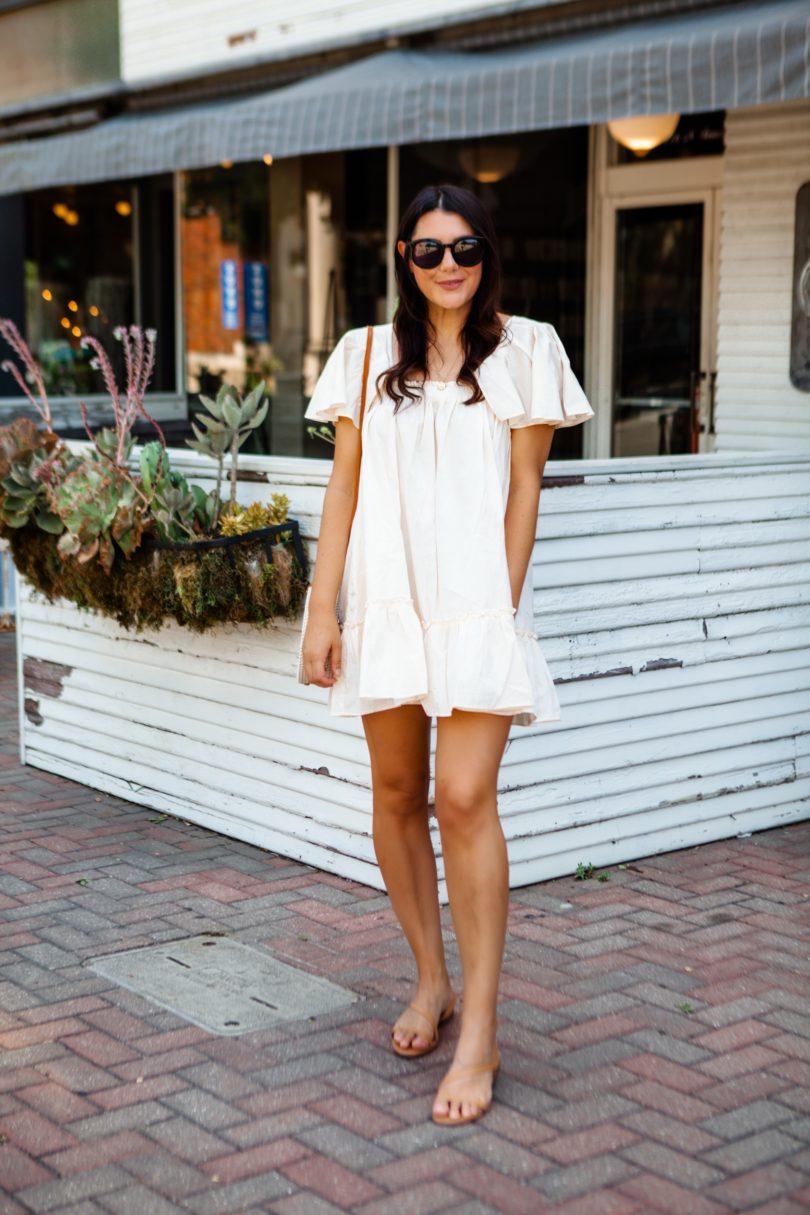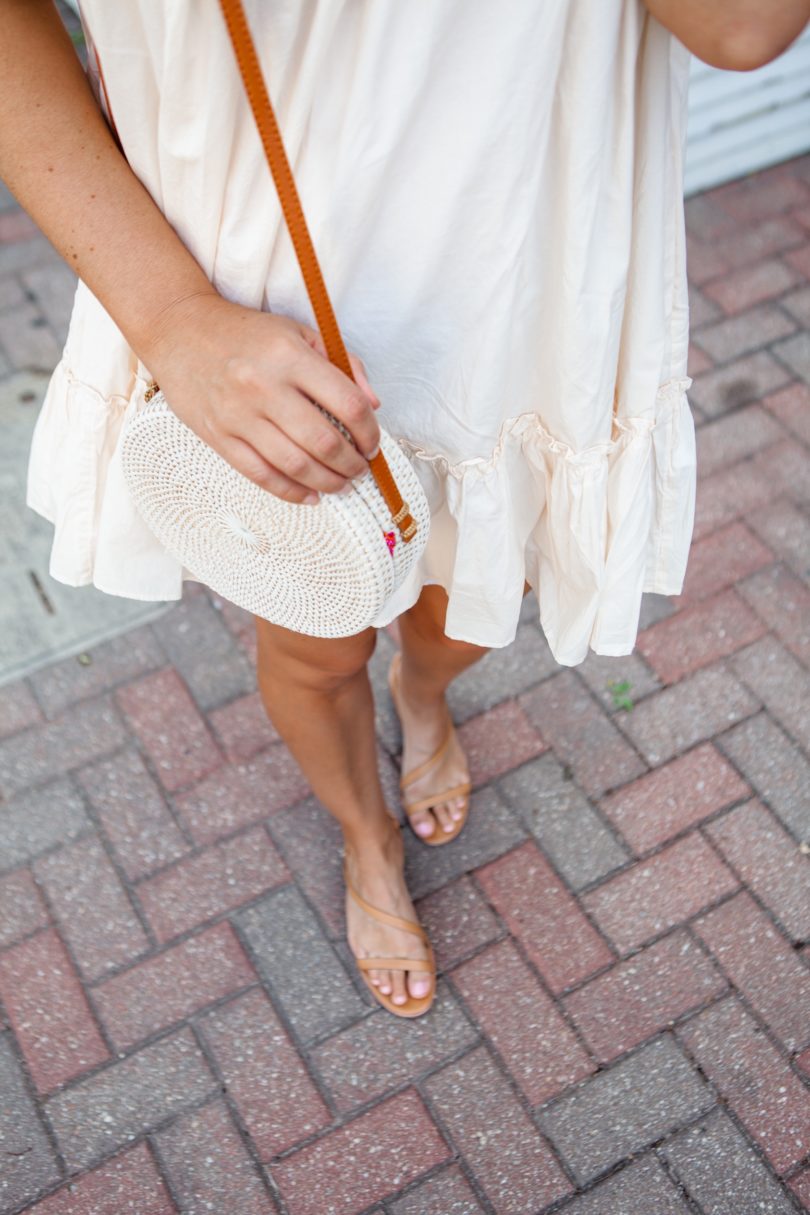 Sometimes I get tunnel vision when it comes to shopping and before I know it I have only bought the thing I was on the hunt for but in like 3-4 different variations. This summer it's dresses. I am obsessed with finding THE summer dress because I love a one piece wonder that can be worn comfortably and casually. We're not really going anywhere these days but it's been nice to keep my normal routine of blogging and getting ready most days. I'd say 4-5 days a week I keep my same morning routine as before quarantine. (Some days you just gotta be a slob kabob though and I reserve my right to throw on a pair of yoga pants with the tee I slept in last night at any time.) I throw it back to those first post-partum days where I realized that if I showered and got ready it actually gave me a sense of normalcy and oddly enough a break in the routine. What about you? Do you get up and get ready each weekday? Tell me I'm not alone.
All that to say: I found her. I found THE summer dress. It's this Free People one and it's exactly what I wanted — a mini dress that's loose but not too oversized. It's a delicate balance, I tell ya and this dress walks the line perfectly. Only one caveat — the dress is sheer so I am wearing my cheap satin slip underneath — a true Godsend for summer dresses. I am in the medium and the dress and it fits TTS! It's actually adjustable in the back so you can lower it for a bit more length. And I was so excited to see it back in stock today on FP's site! You can find this dress here!
And if you are wondering what kind of bra would work — I'm wearing a strapless bra and you can see the band of it but it's not too bad. We snapped a photo for you to see it below! You could also get away with a backless sticky bra or a bandeau, if that works for you.