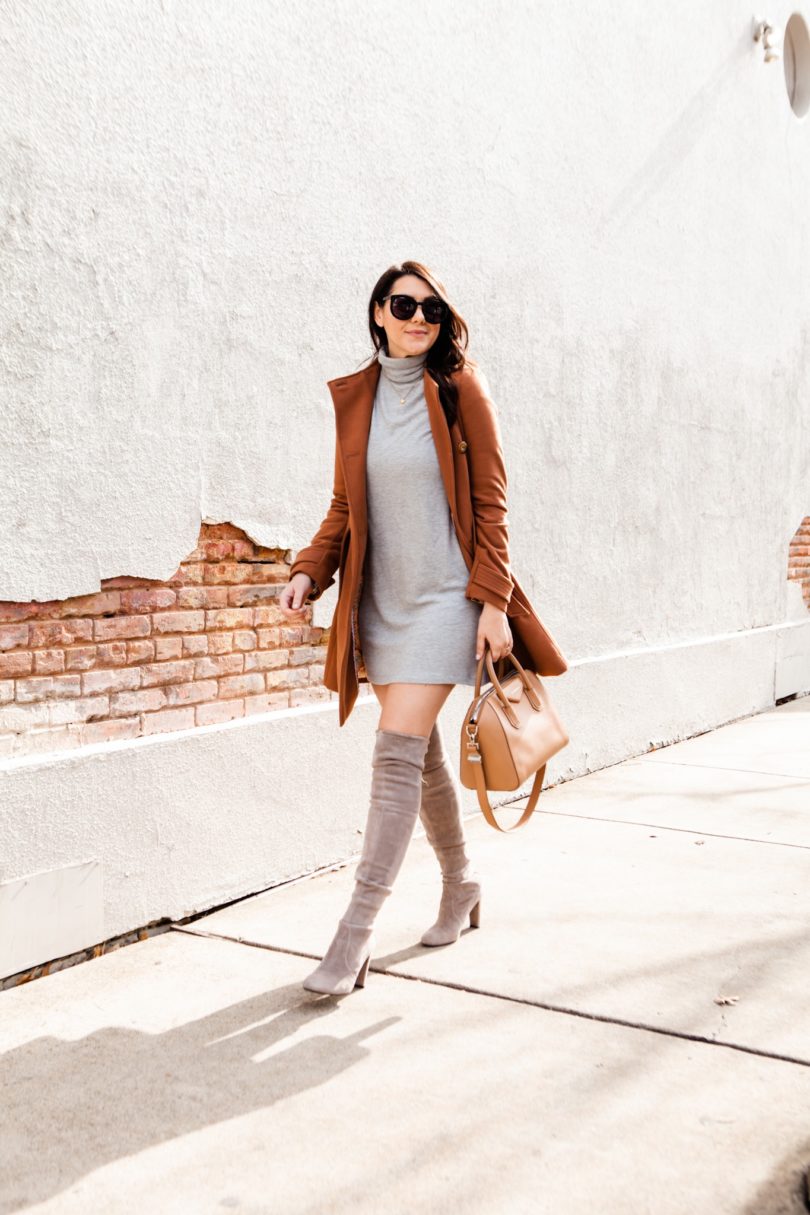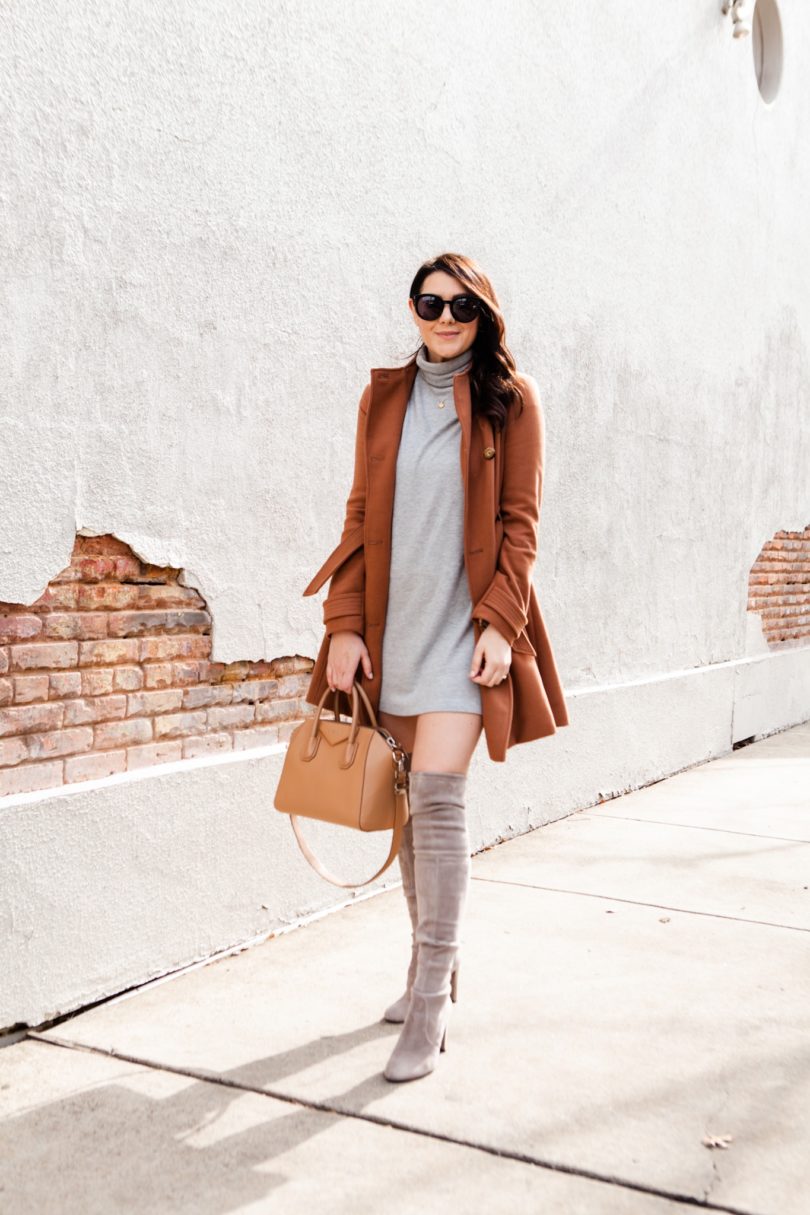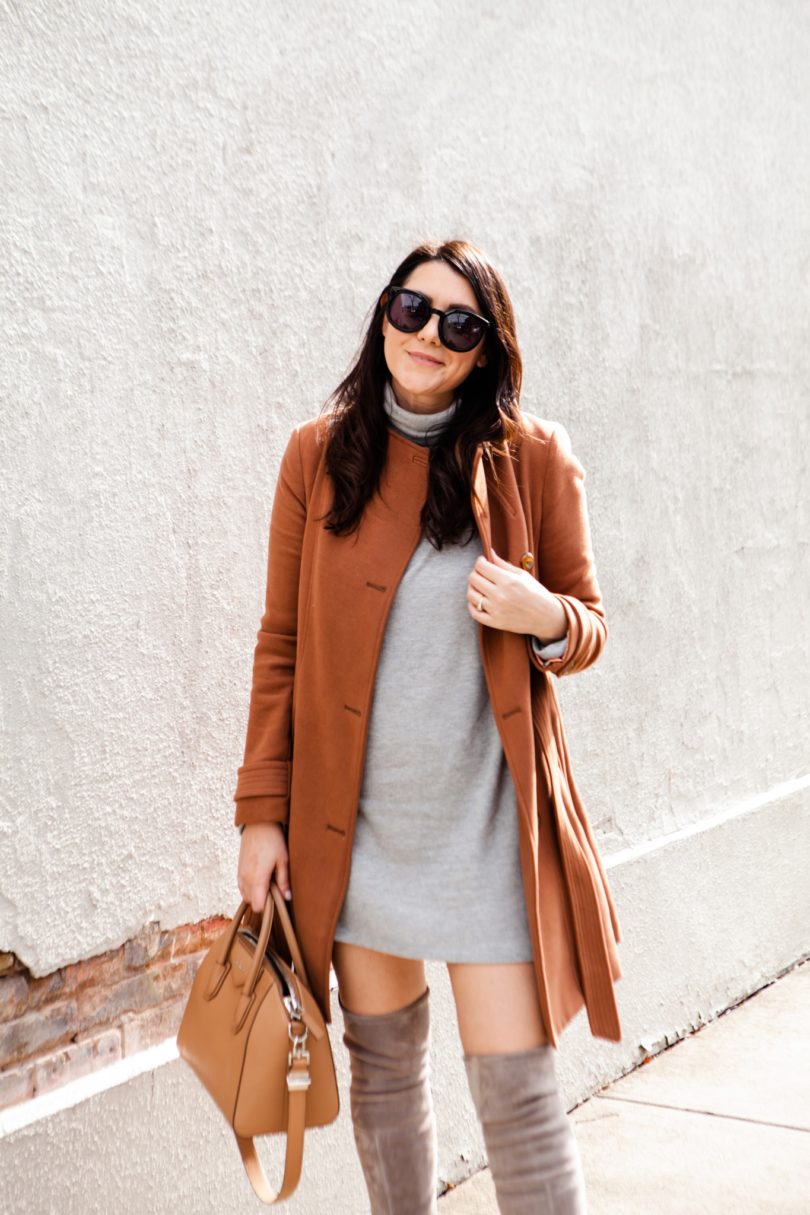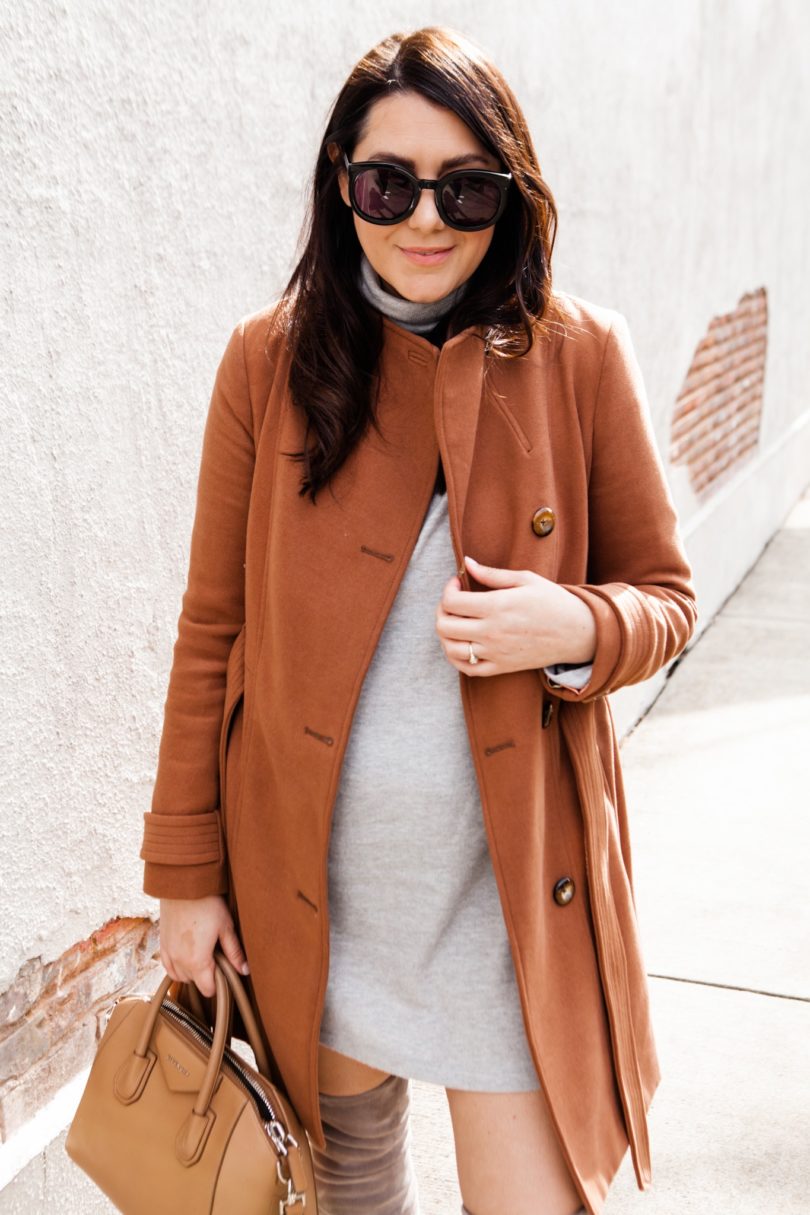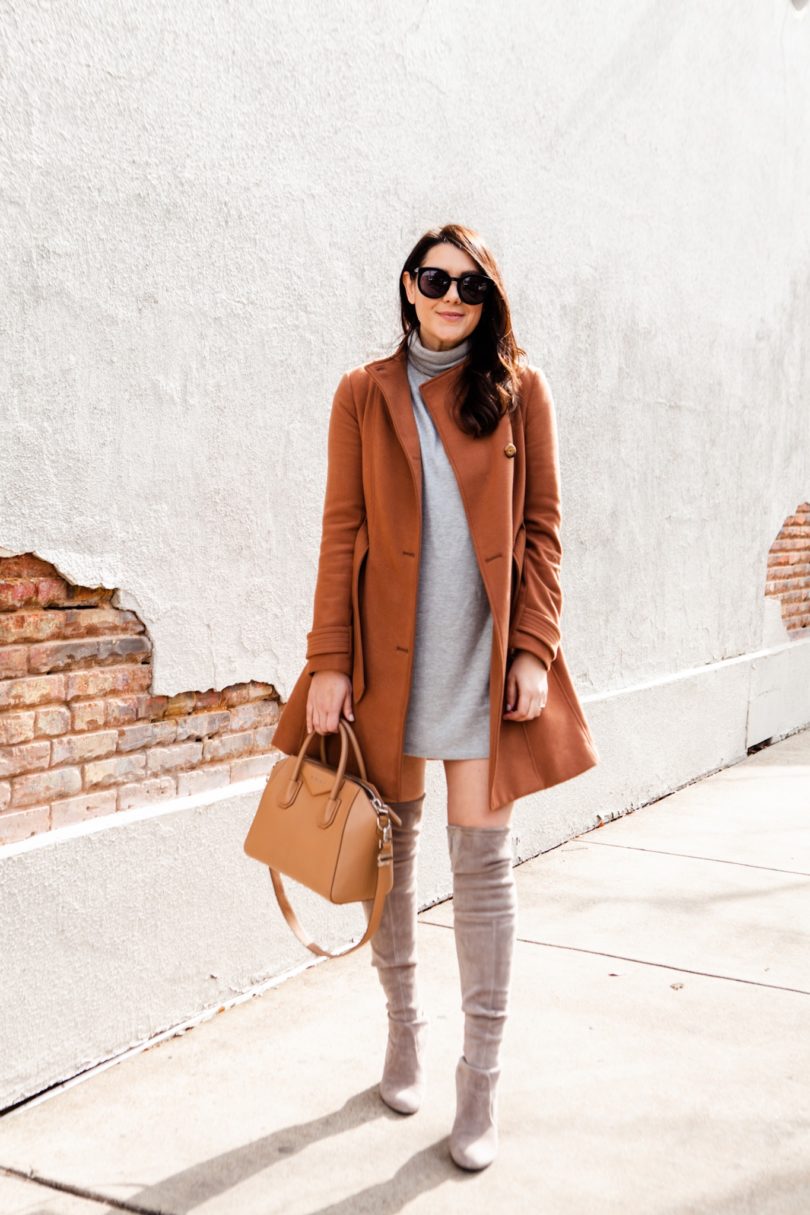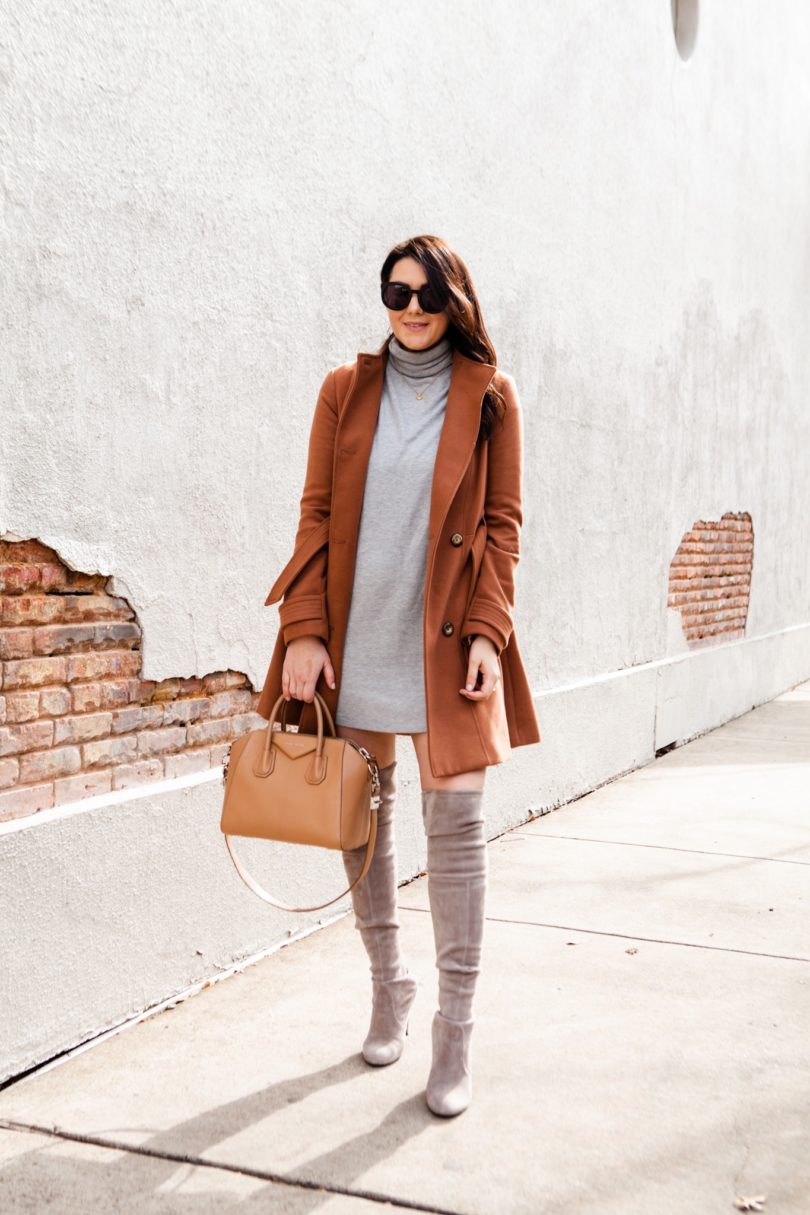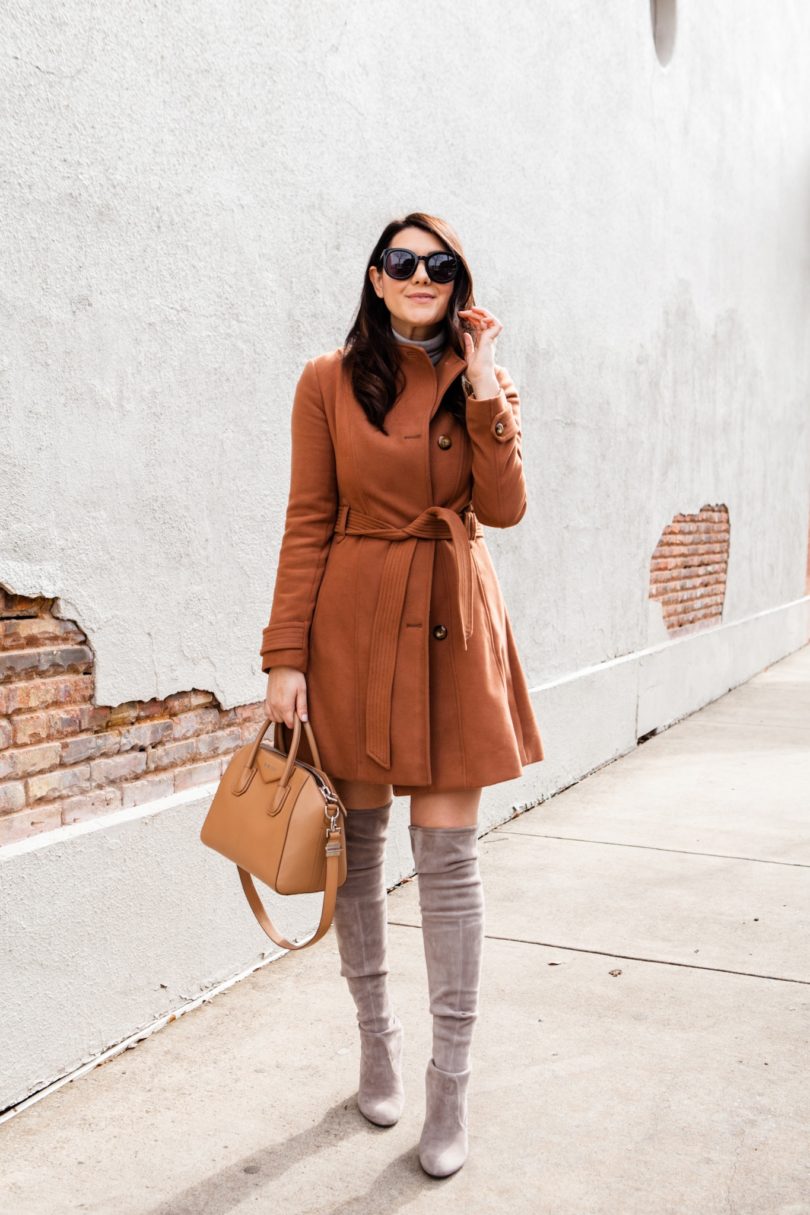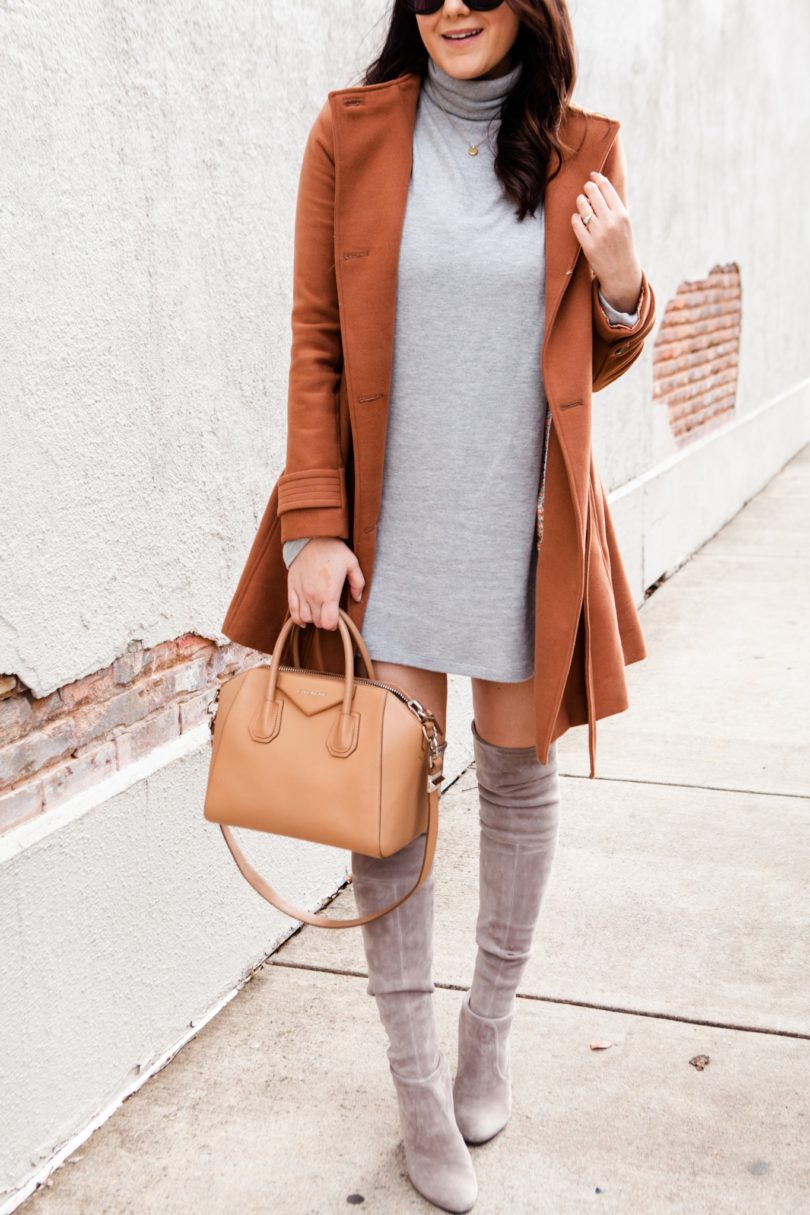 …she says as she sits in her 70 degree room wrapped in The Comfy while wondering if it really will snow today like they said it would. Spoiler alert: it didn't snow. It won't snow. For heaven's sake this is Texas. This is for the best because snow in Texas really messes up our groove here. No one and I mean NO ONE knows how to drive in cold weather here — snow or not. The cold sends true Texans into a tizzy. Give us hell's heat lamp of a summer because we know how to do deal with that. But just throwing ice and snow at us like we know what to do with it? Rude.
You might wonder where that title came from — well I mean it came from Frozen — but I was just sitting here thinking about how sweater dresses don't really make any sense. Sure you top is warm but your legs are cold. Unless you pair tights with a sweater dress but even tights can't withhold the winter in some areas of the world. Sweater dresses are for the idea of winter, not the actual conditions. And I hate to divide the nation like this but…I feel like sweater dresses are for the half of the nation that never truly gets a winter. Okay okay that may be drawing the line a little too thick. Perhaps if you are having a warm day in winter and want to break out of your jeans + sweater routine, a sweater dress, such as this one, would be for you! Or maybe the cold really doesn't bother you anyway, then a sweater dress for you, too, Elsa. All I'm saying is that this dress is adorable and I really love the lightweight knit of this dress and don't even get me started on how comfortable it is, but you know. I'm cold just thinking about this outfit right now.
Find this Reformation Dress here!
*Also this dress shows as more brown online but I found it to be grey as shown here in these photos.
My coat is old Anthropologie before you even have to ask. AKA it's sold out. You hate to see it, I know. But I did find this very similar in hue coat from Nordstrom that is on sale! You can find it here. I would recommend sizing down one.