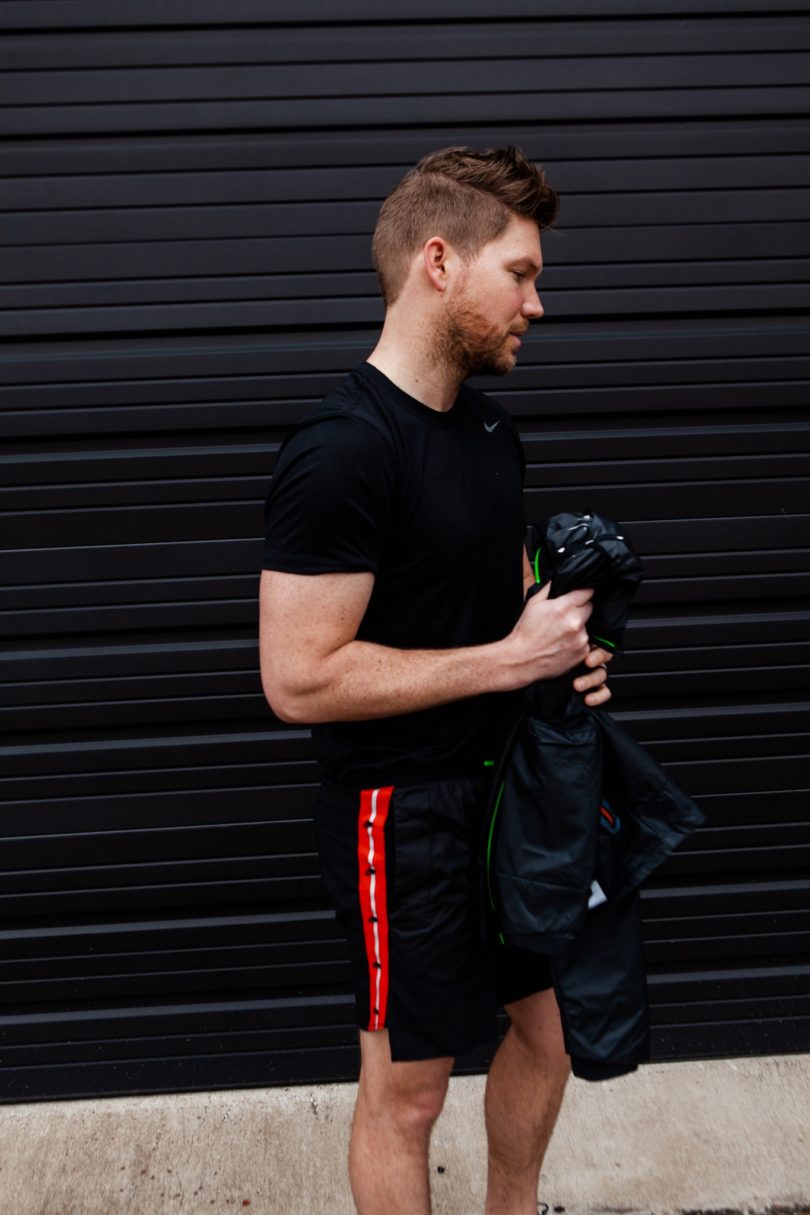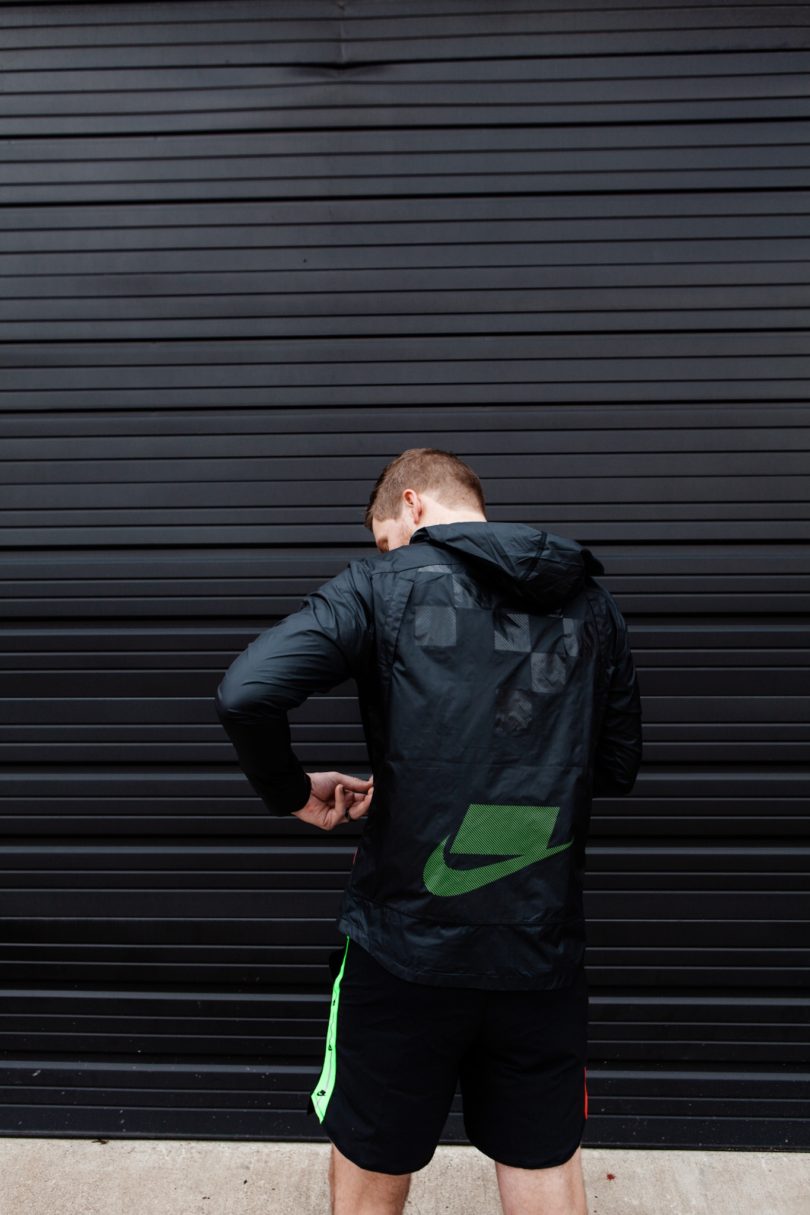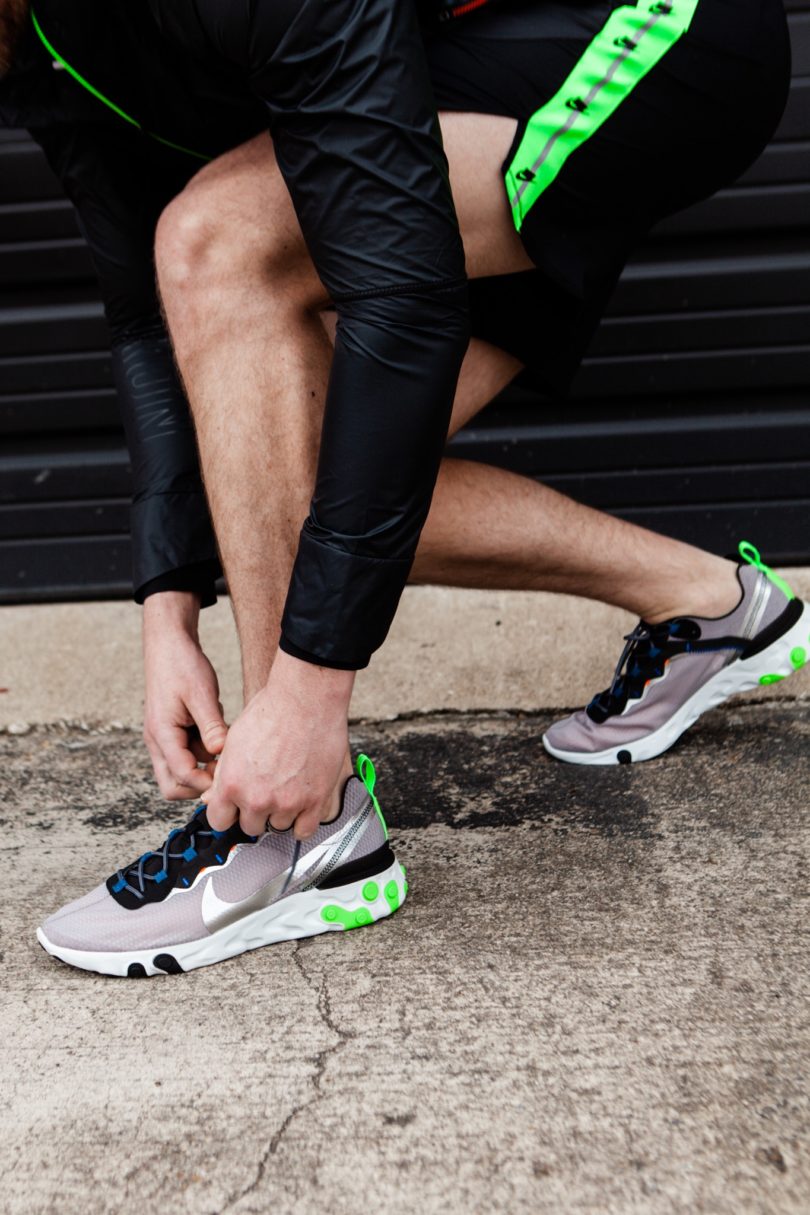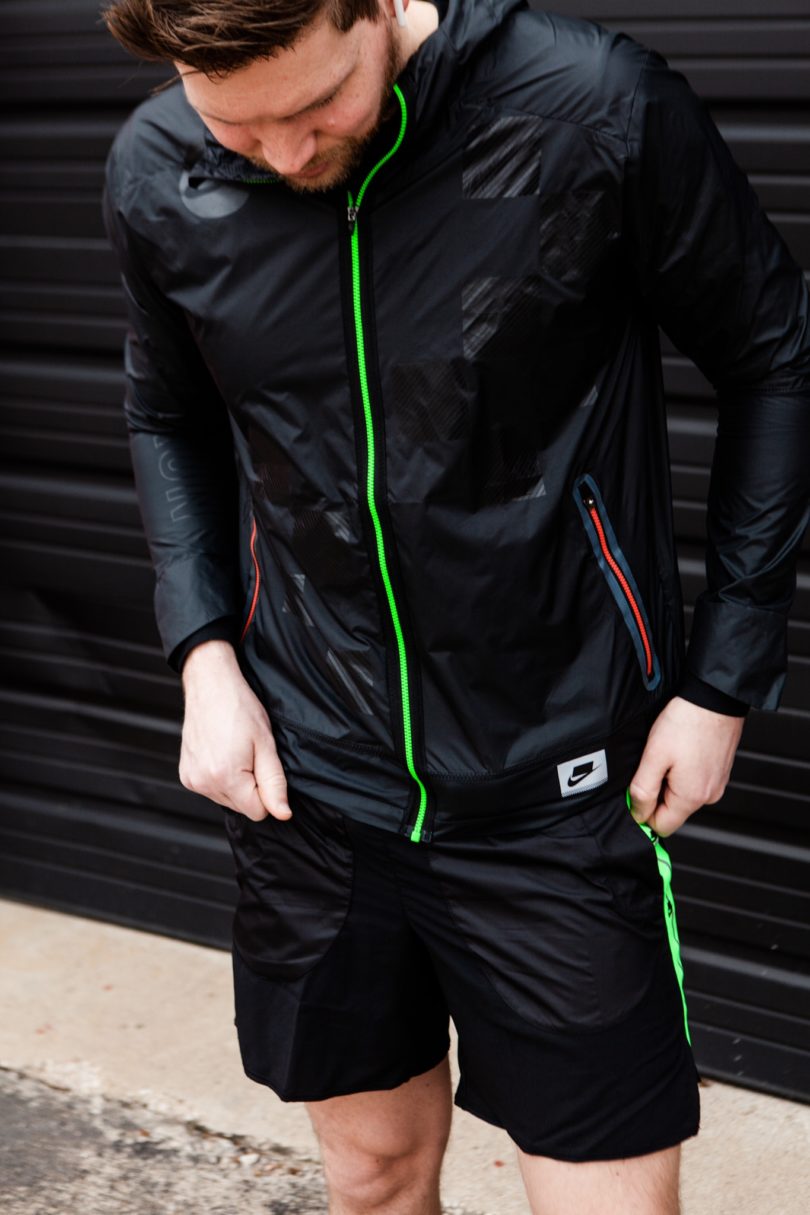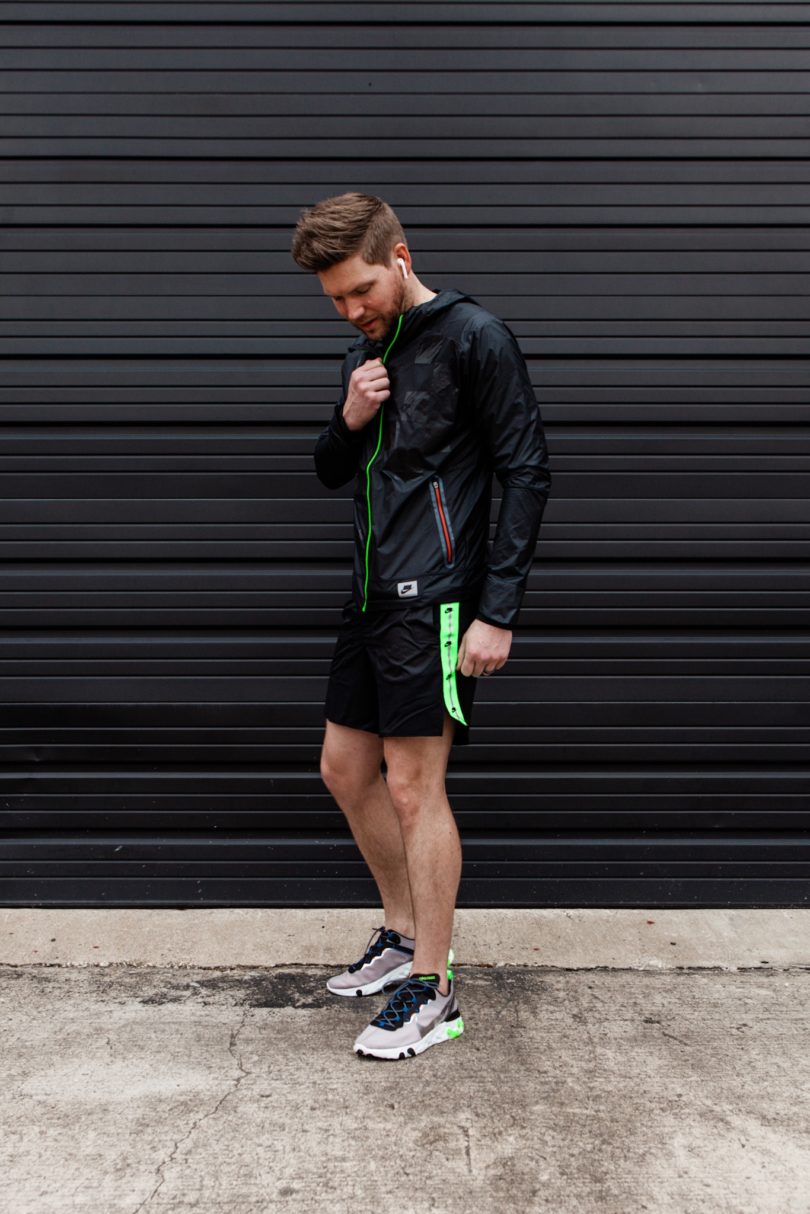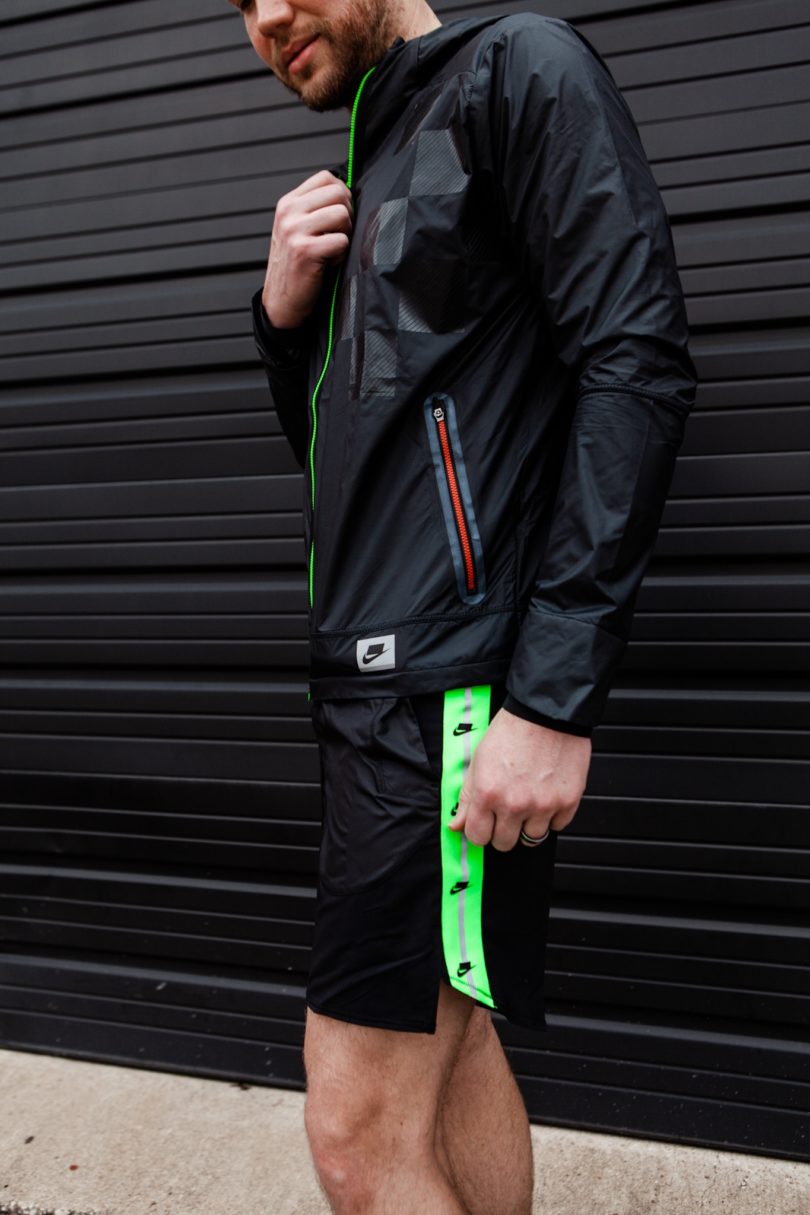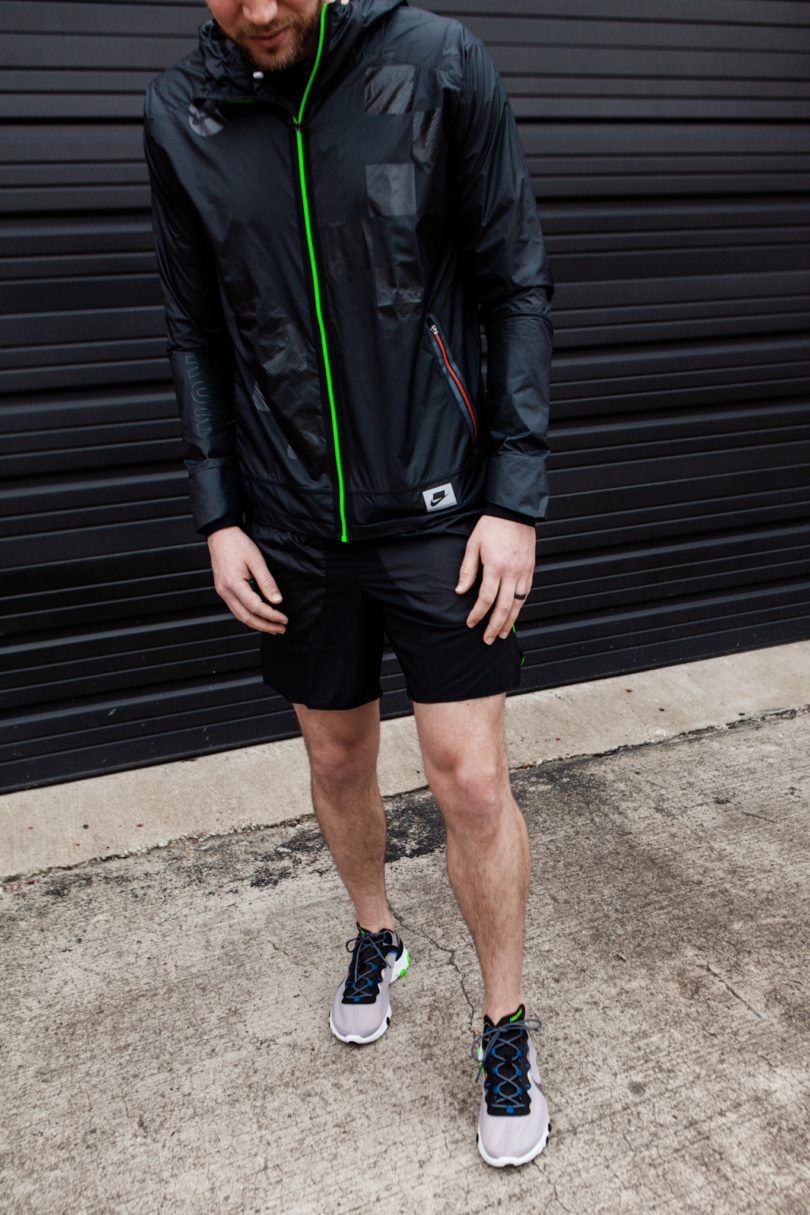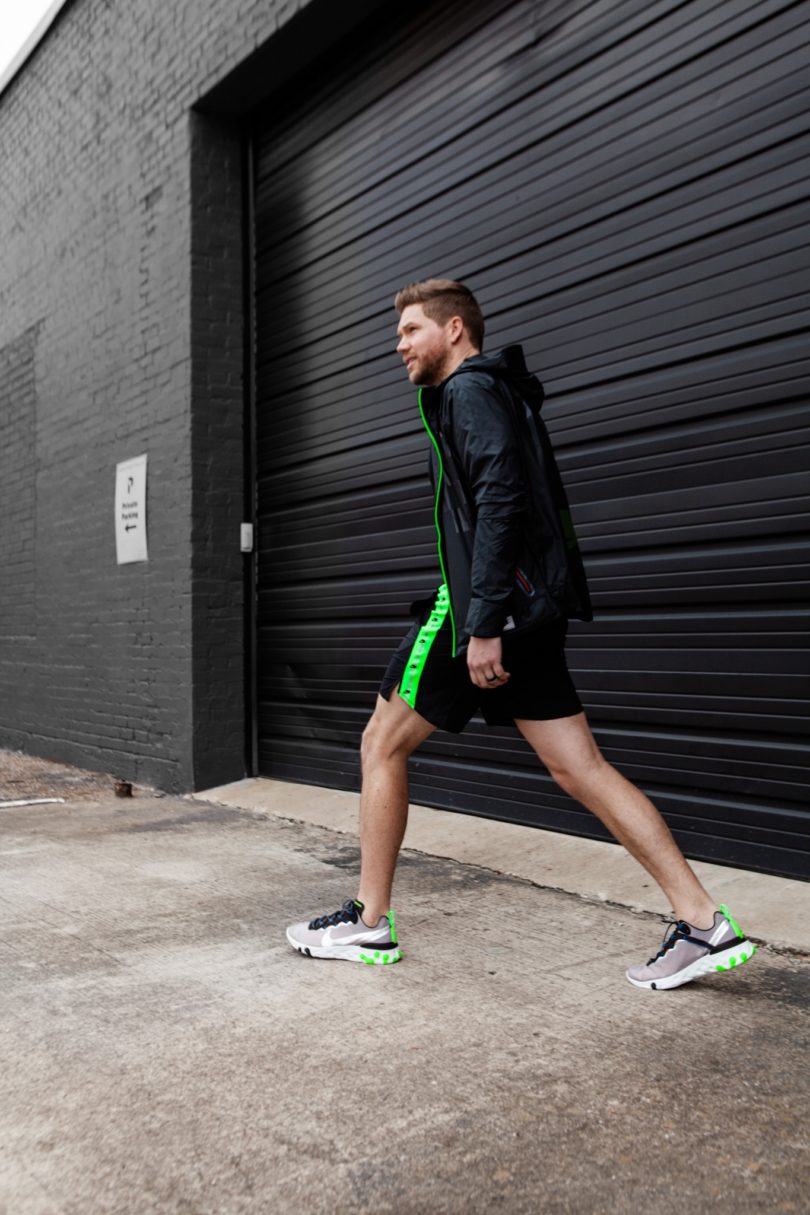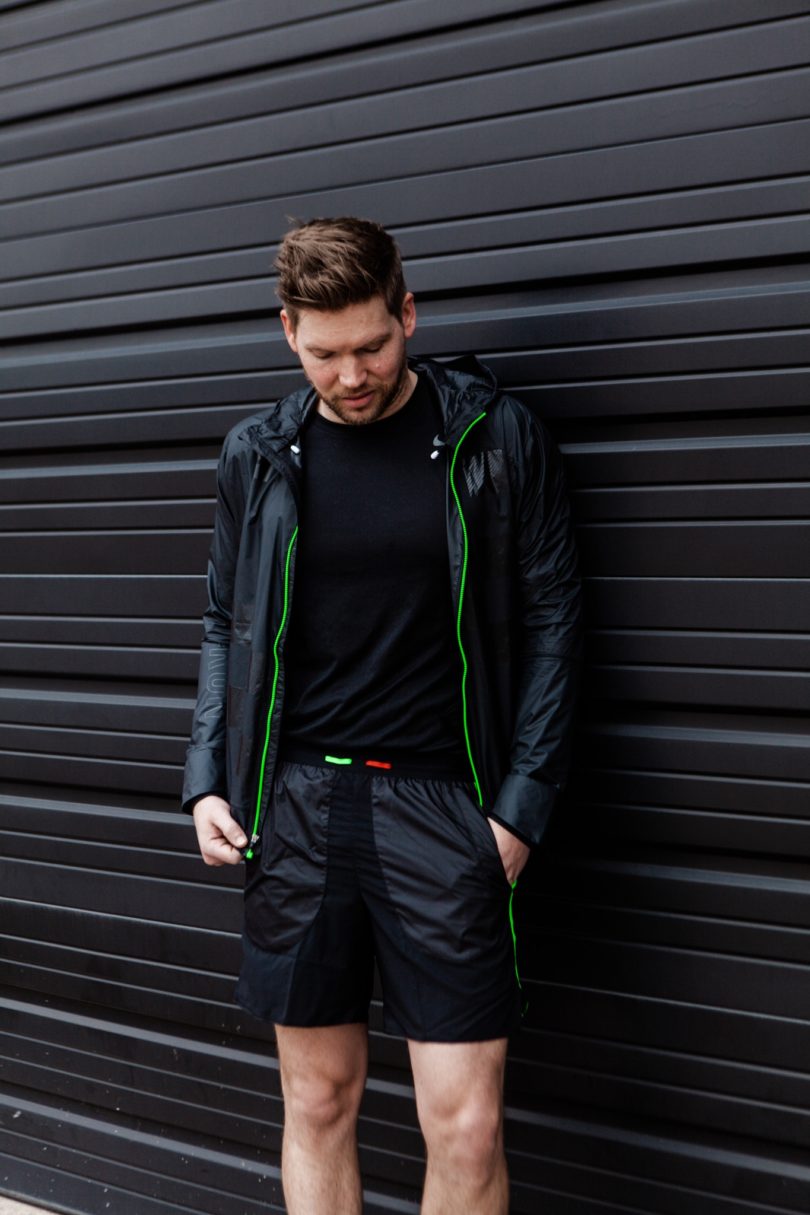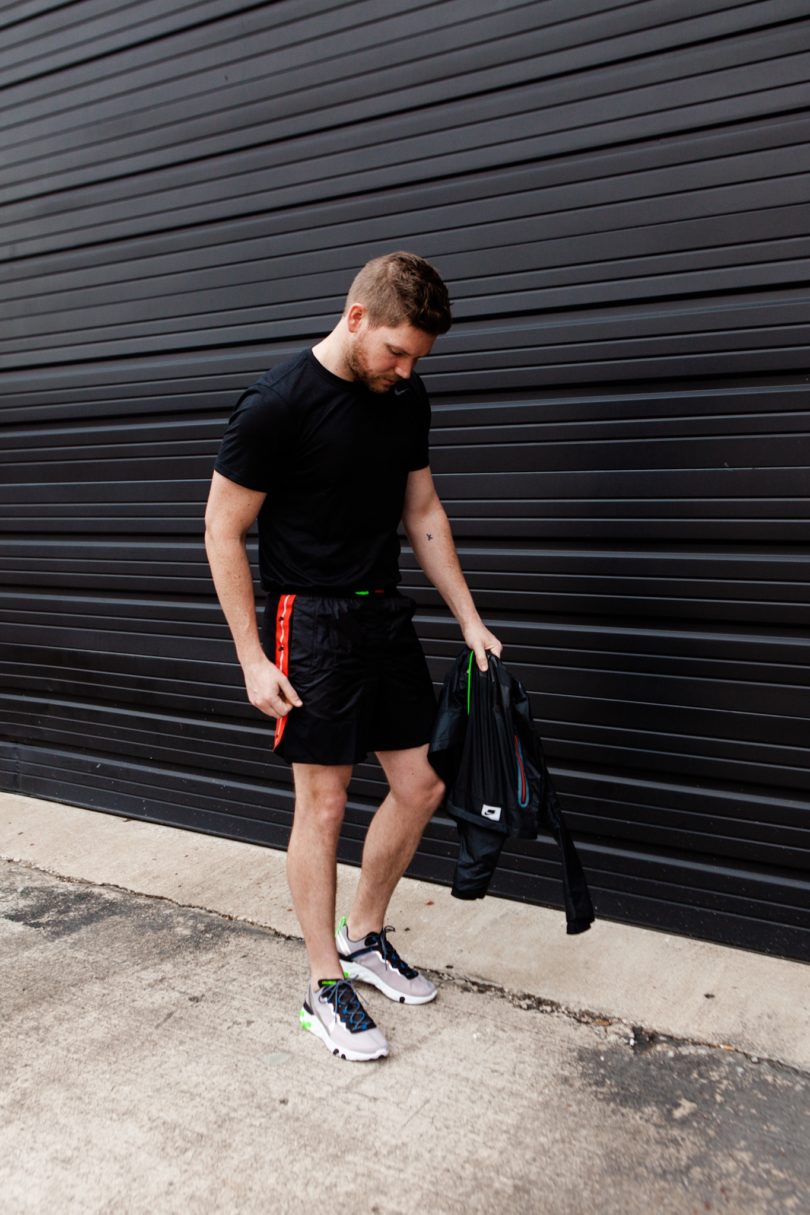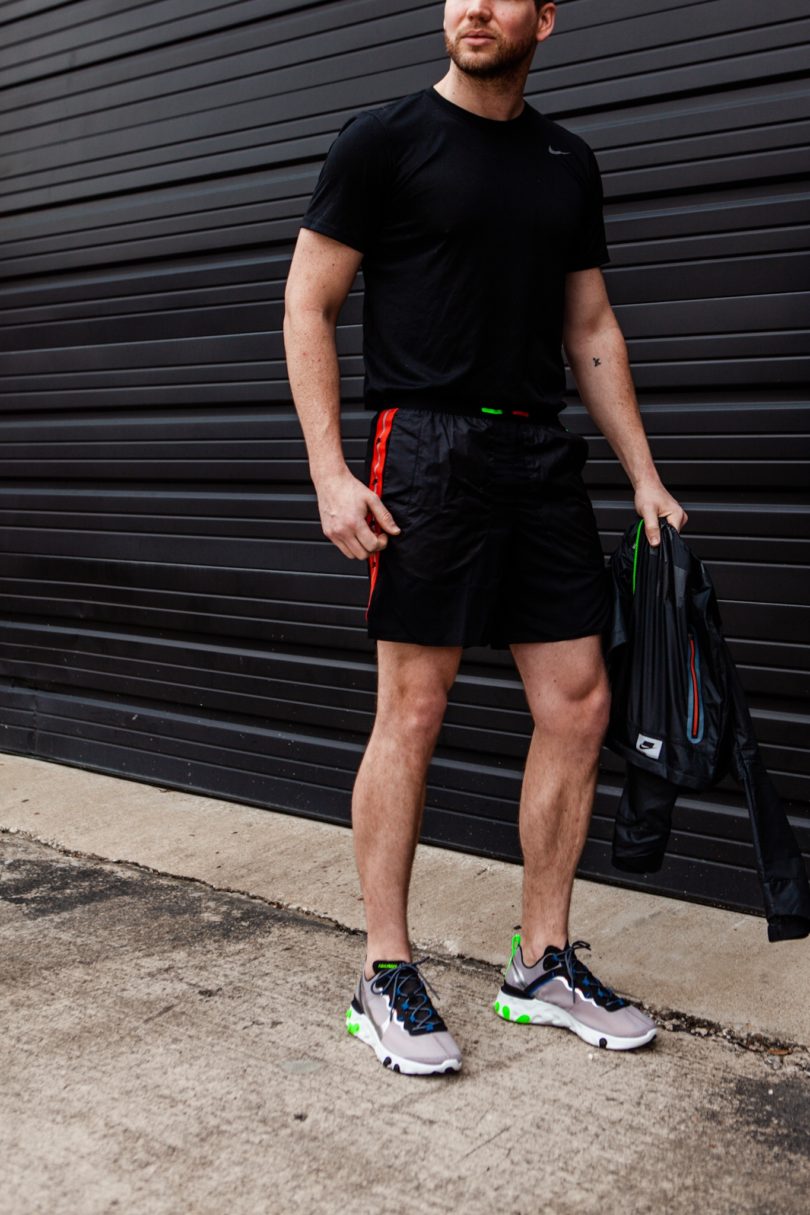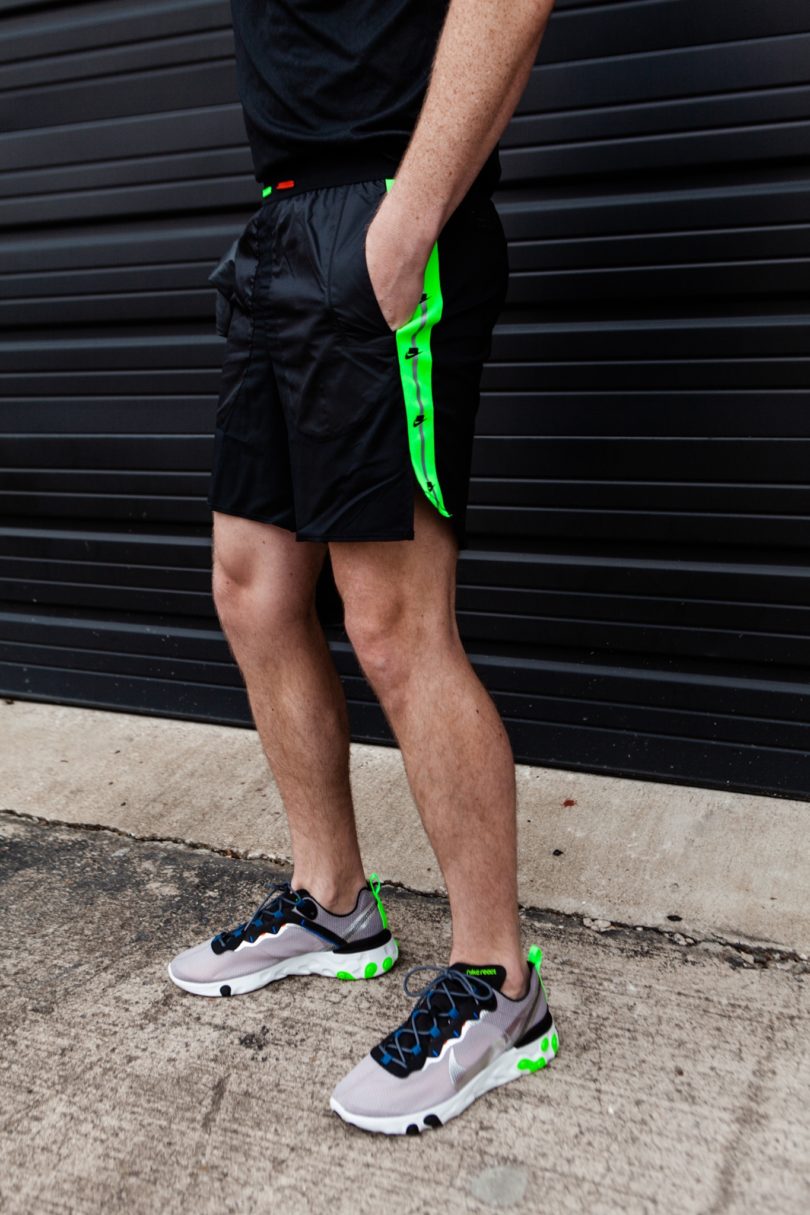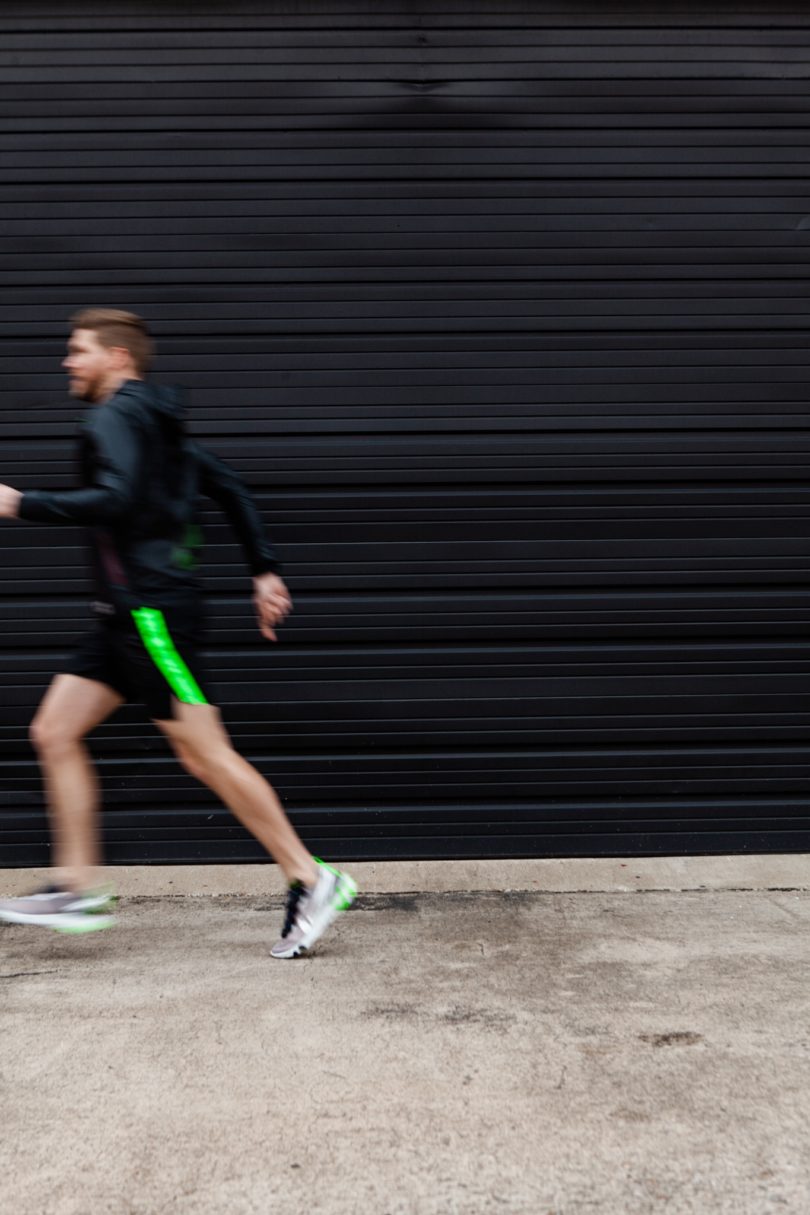 I rarely have a post that I truly don't know how to start writing. I usually open a post and words start spilling right out. (I imagine all of you naked and it really helps.) But this post actually has some feelings behind it. I understand that may catch you by surprise because all of these photos are of my husband, Bryan in activewear from Bloomingdale's. But this is where our story begins. (The story didn't start at Bloomingdale's physically, I just mean it starts with Bryan. This isn't the 2001 classic Serendipity where we met at Bloomingdale's over a pair of gloves, but dang I wish it were.)
***
Bryan has always been a more active person than I am. Like you know those people who could just wake up tomorrow and enter into a 5k and actually do well in it? That's Bryan. He's just always been "fit" in my eyes. (Side note: if YOU are also one of those people who can run a 5k on a whim — you are my hero as well. An involuntary 5k is in my Top 5 Fears.) A few years ago, when I became pregnant,  Bryan decided to start a dedicated fitness regimen. He didn't really know where to start, in fact his first meeting with a trainer he ended up throwing up in the parking lot. But he never gave up. He went back week after week. He started slowly and then physical changes started to happen. Not overnight, but over time with his patience and dedication. He has truly inspired me. He is my fitness muse.
Watching B have a dedicated and consistent fitness routine has completely changed my view about working out. He comes home from the gym happy and refreshed. I watch his body change, I watch him set little goals and reach them over and over again. I am so proud of him. As someone who has never really had a healthy relationship with working out (I can elaborate on this in another post but for me working out = punishment instead of a celebration of what your body can and should do!), it's been so refreshing to see Bryan dedicate time and patience and hard work to something that makes him feel good and look good. He has gained 15 lbs of muscle over the two years. He can run faster than he could in high school on his cross-country team. Working out helps him deal with stress and anxiety. He's always been happy but his joy is infectious now.
This year I'm taking the same approach that Bryan did a few years ago with fitness: I'm taking it slowly with dedication, patience, consistency and care. I'm aiming to find a release for stress, to get my endorphins up and moving, and set goals that I don't know if right now I can achieve but I'm excited to see what can happen. I'm throwing the idea of punishment out the door and welcoming in the idea of possibility. My main goals are finding positivity in the gym and not perfection. And guess what? My trainer lives with me AND I think he has a crush on me. This is going to be amazing.
All of that to say I will not lie to your face and say that I am not as equally excited to expand my gym wardrobe. Is this a perk? ABSOLUTELY. Will I do this responsibly? Absolutely not. In fact I have a cart just waiting for me at Bloomingdale's. (They have really, really good Nike selection by the way. A lot of things that I haven't seen at other retailers!) I've rounded up B's favorite pieces below and mine as well!
Shop Bryan's Favorite Activewear Pieces
Shop My Favorite Activewear Pieces
Let me know where you are in your fitness journey below! If you two are a beginner or as I like to call myself a sub-beginner, let me know! Or if you've had a great regimen you've had for years, tell me about it!
______________________________________
This post is in collaboration with Bloomingdale's! Thank you for supporting the brands that support this blog!