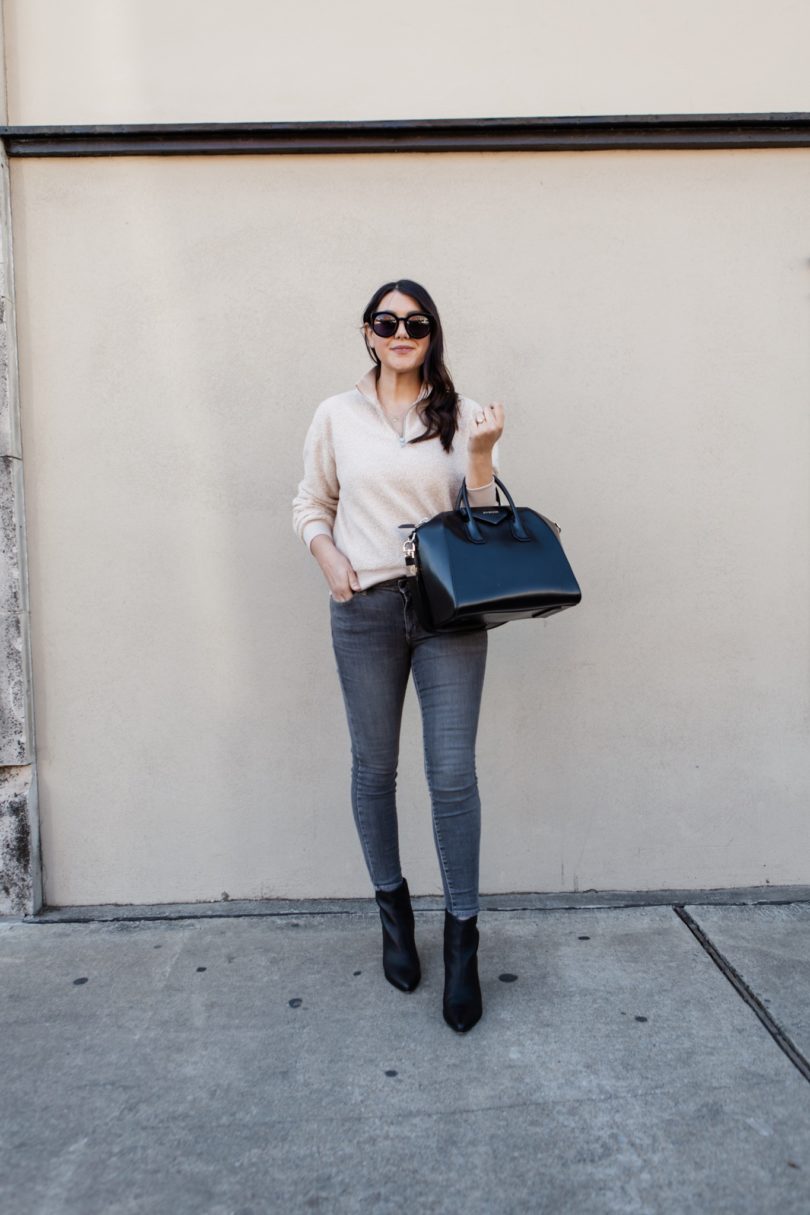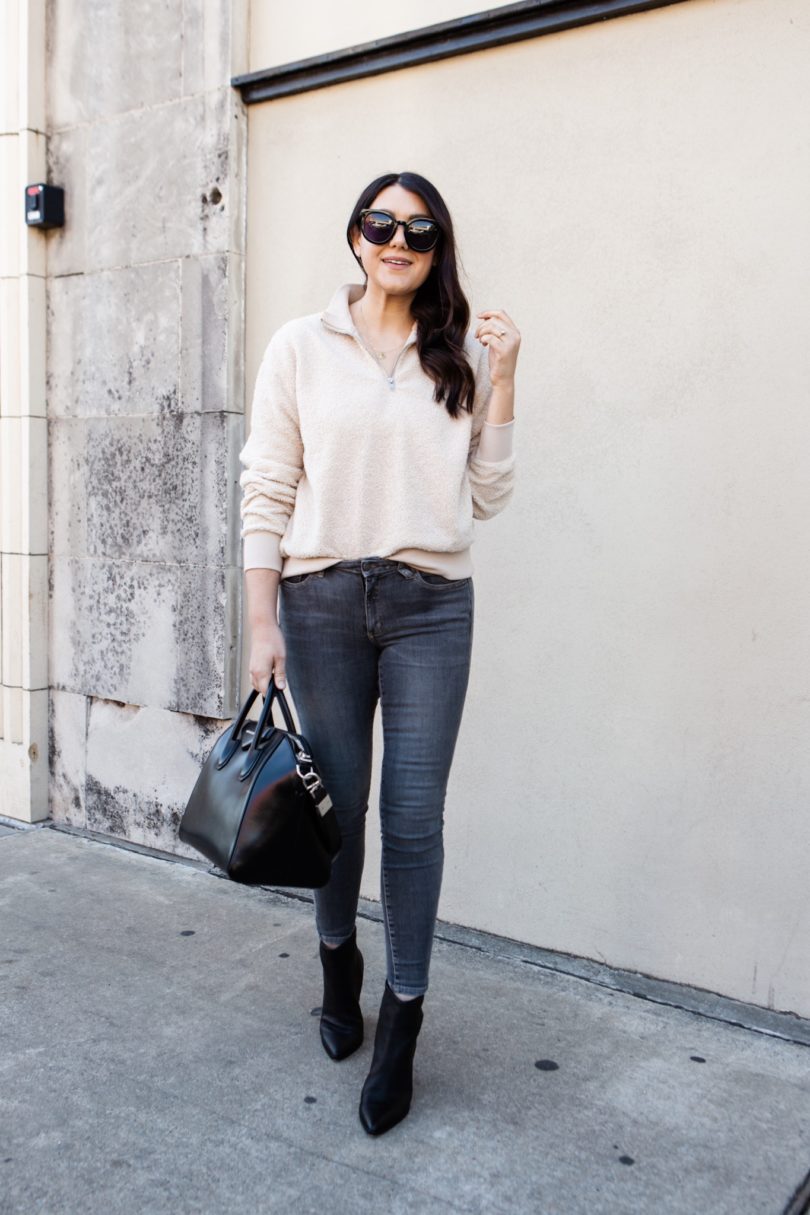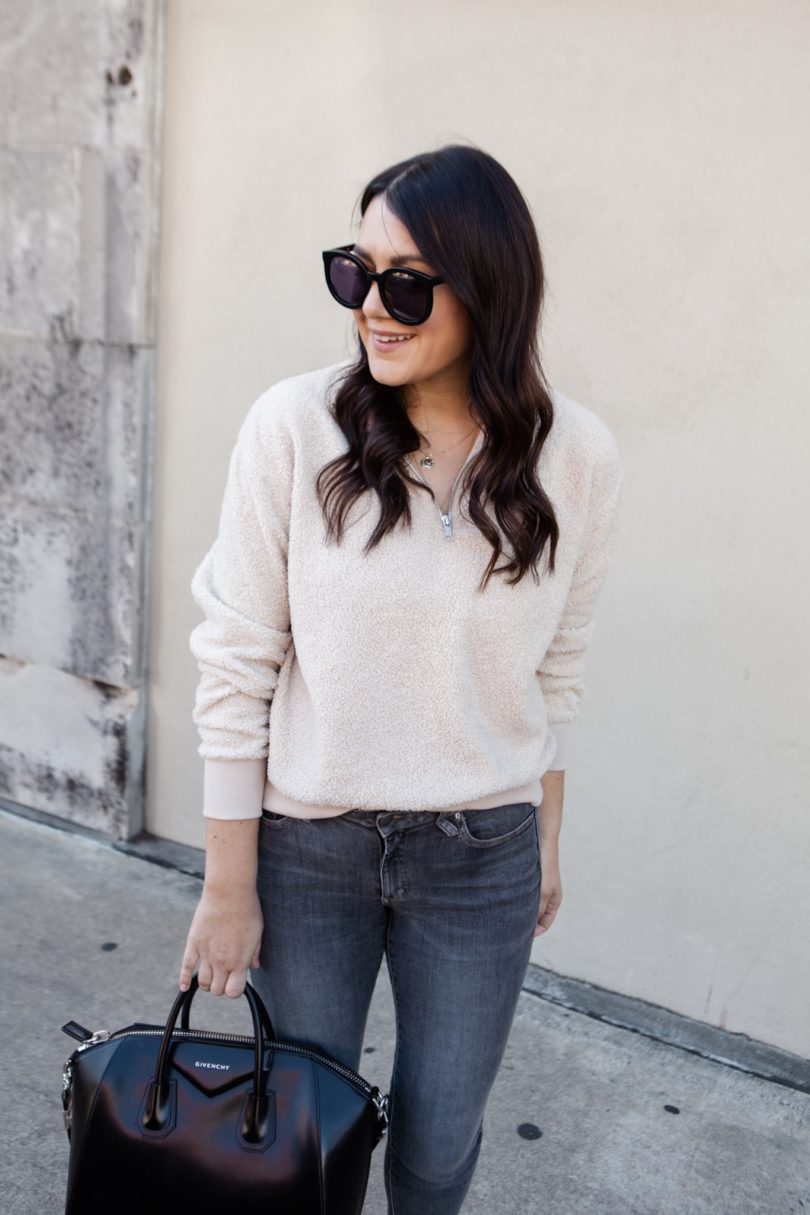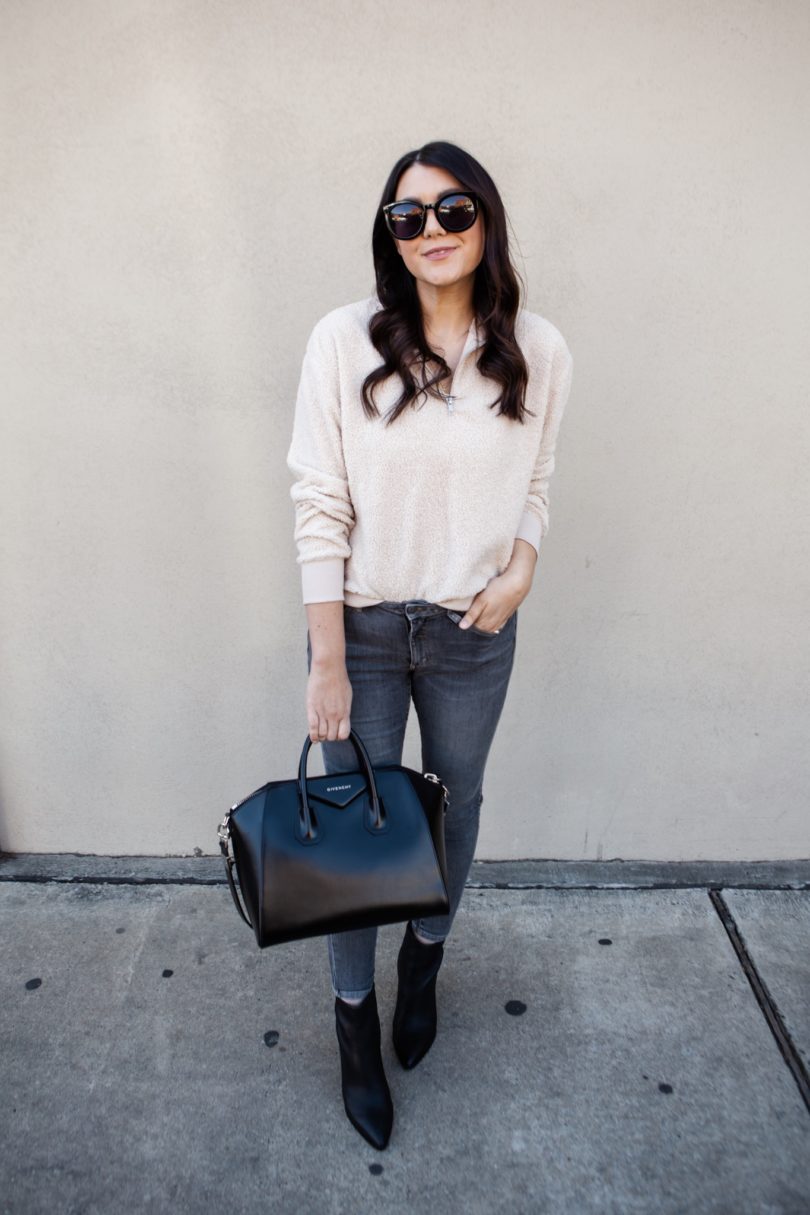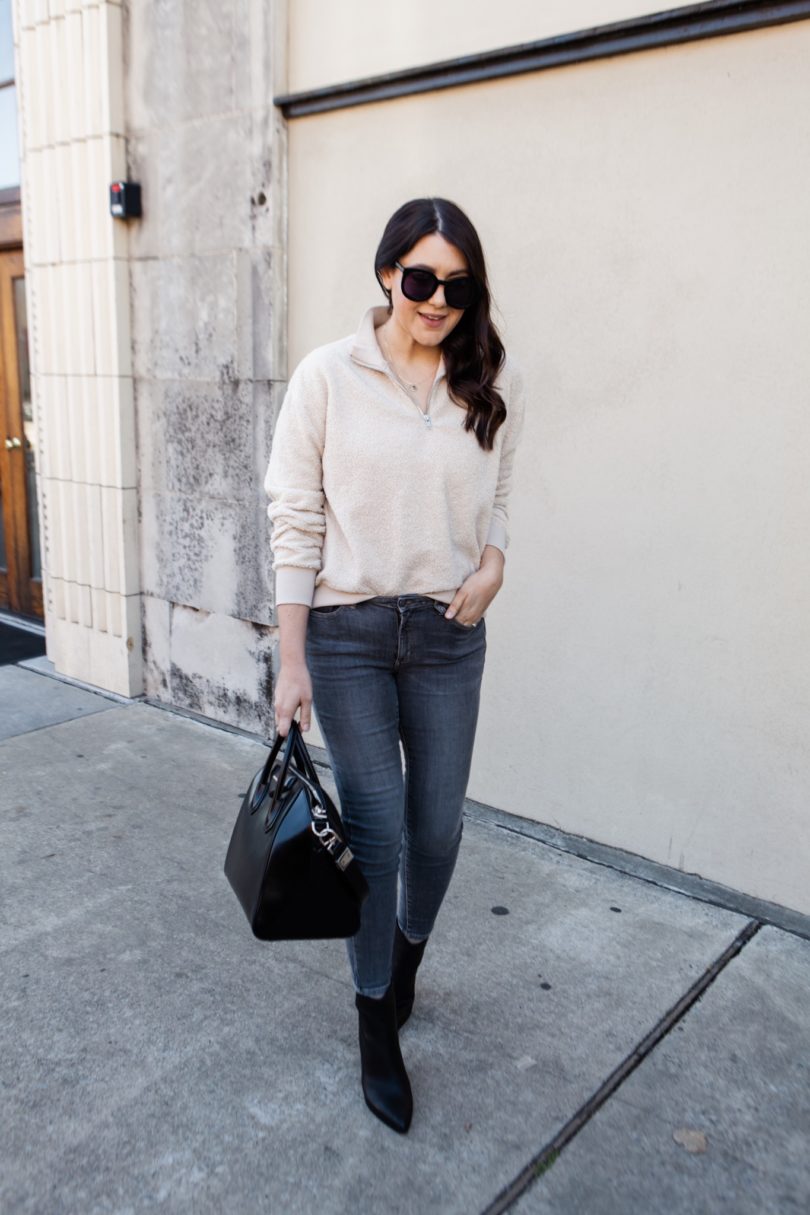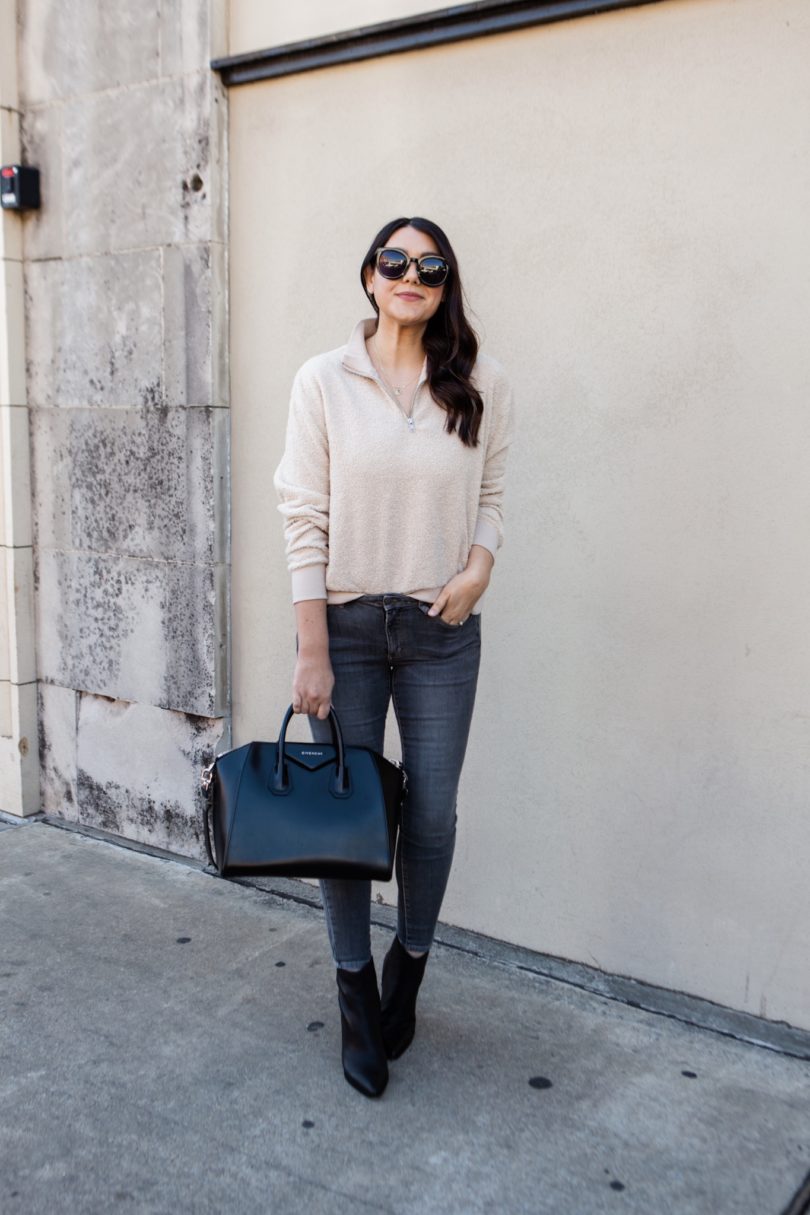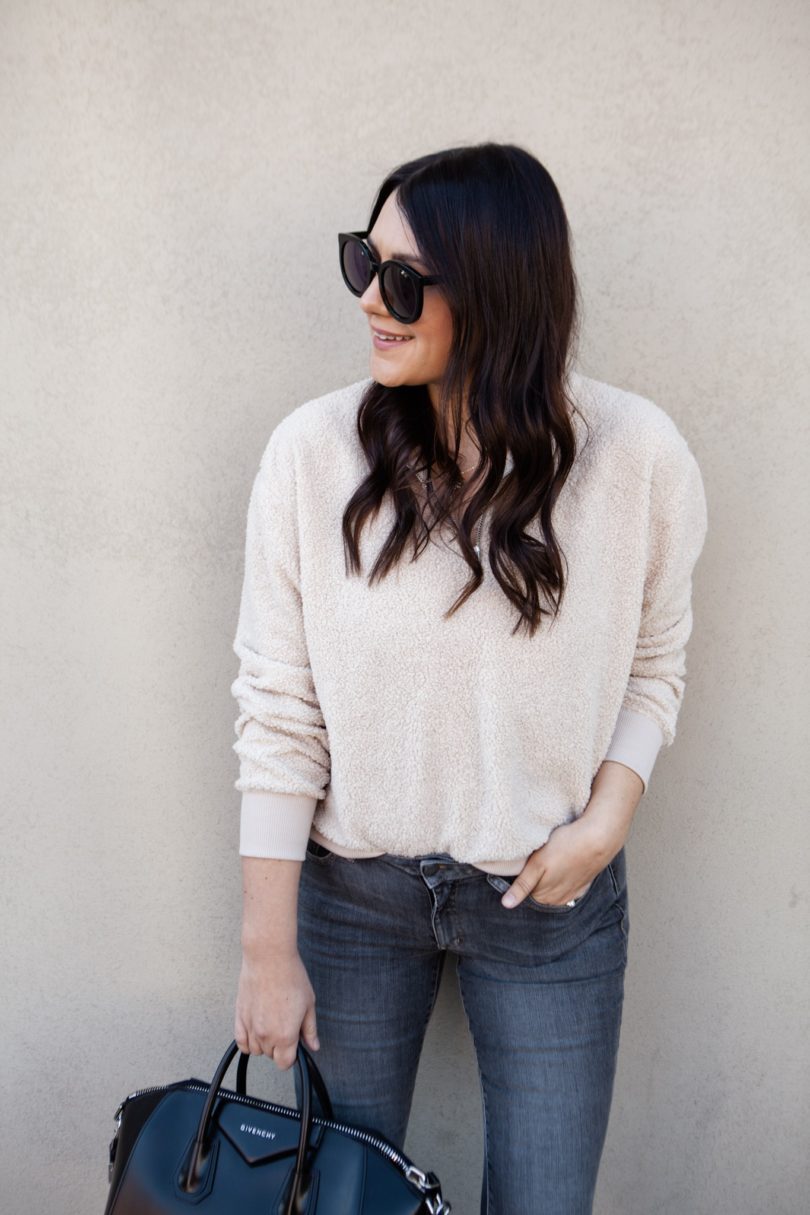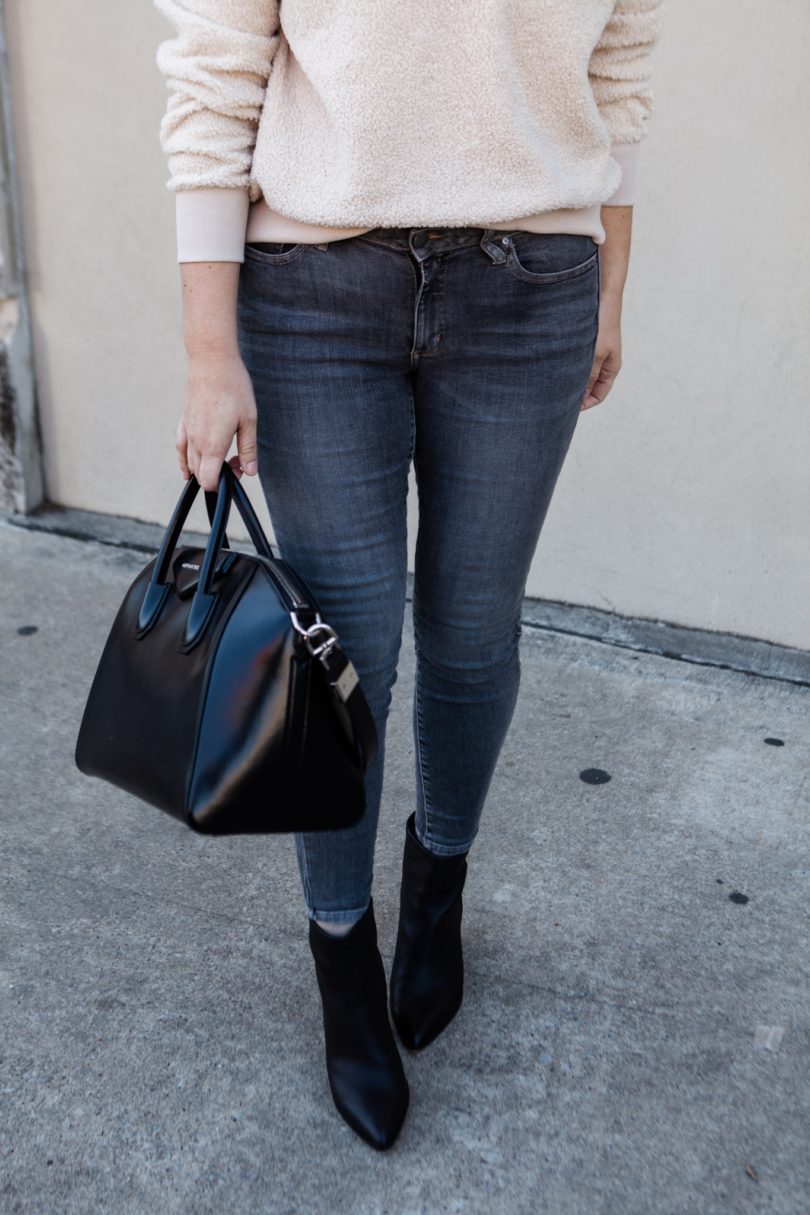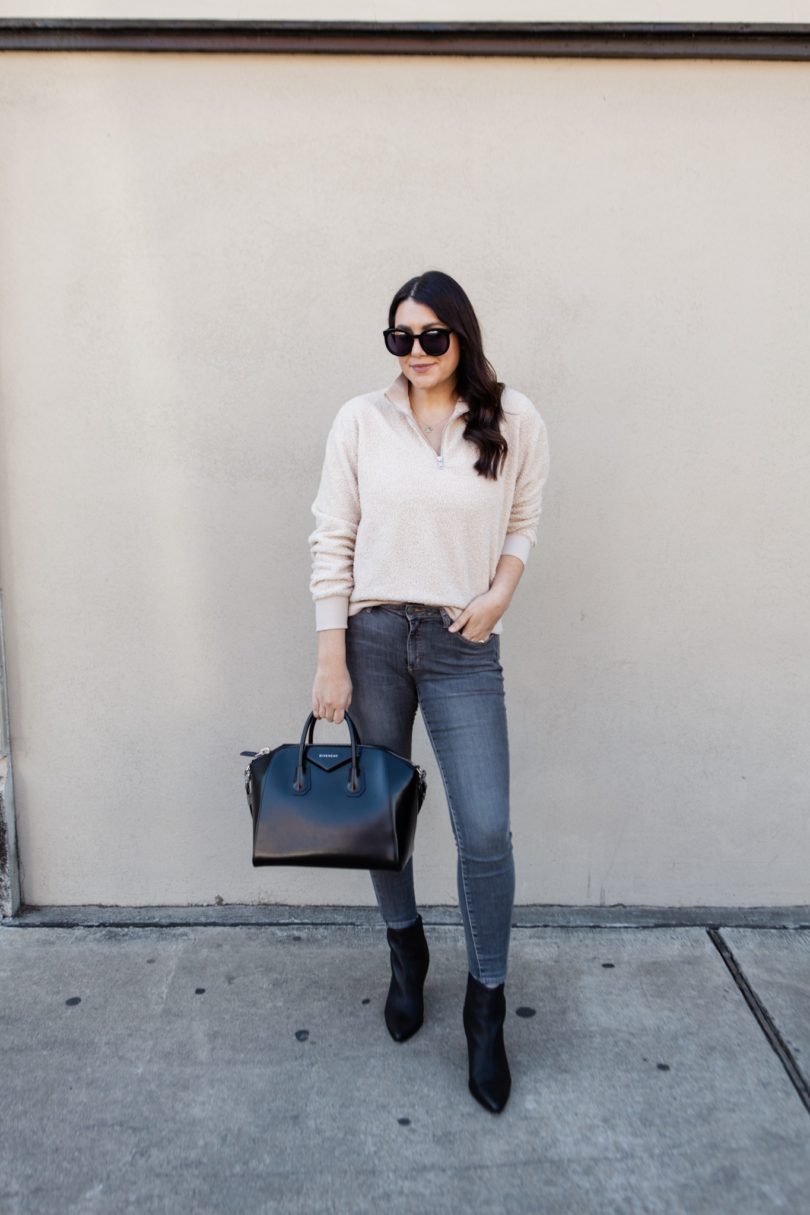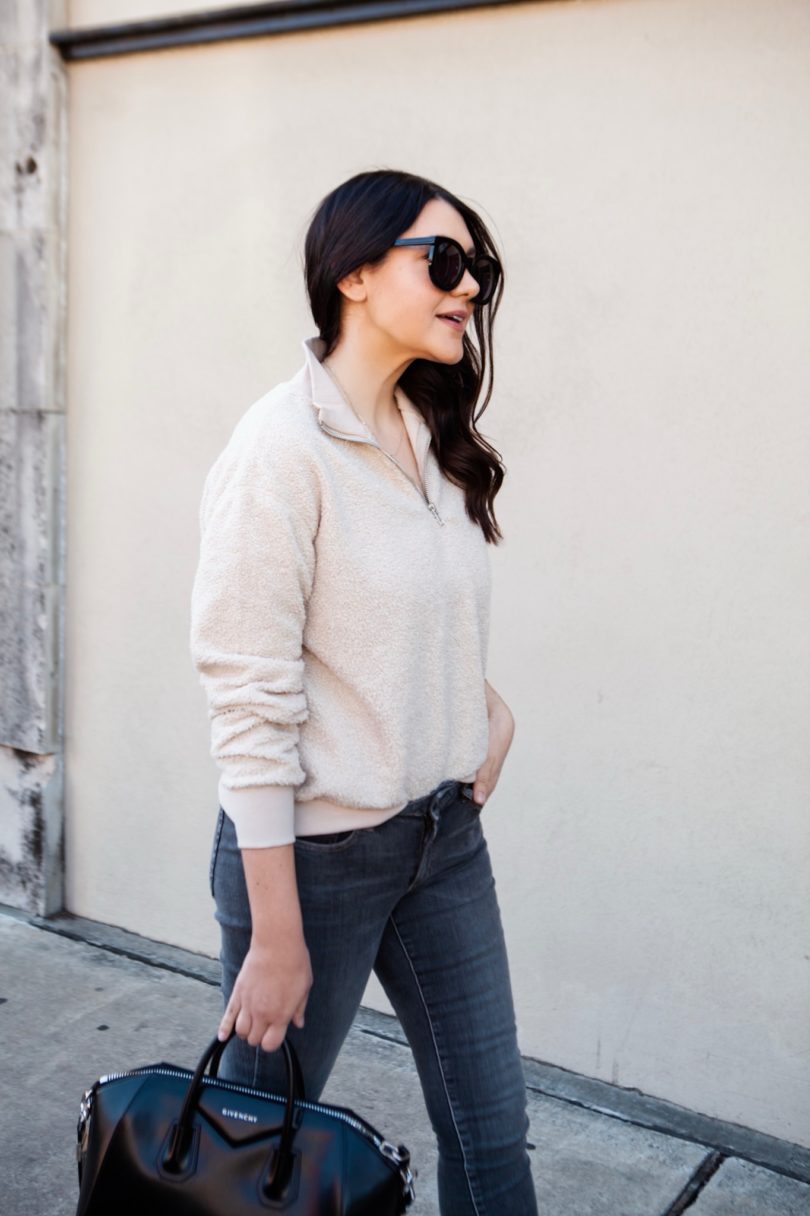 Happy Friday AND November 1st! Yesterday I told Gemma 'do you know what day it is? Halloween!' This morning I was like do you know what day it is? "Rent's due!" I didn't quite get the same response as before.
It's Friday and I am wearing my favorite little new zip up pullover. I found it from Nordstrom and it lives up to my full cozy expectations. It's like a nicer sweatshirt but just as cozy. I love this zip up pullover trend right now too. I think the youths started it (thank you fellow kids!) but let's be honest — the real VIPS of the half zip pullover are dads everywhere. So let's give a shout out to the dads out there wearing half zip sweaters since the 90s like it's always been in style. Your dedication has been noted.
I sized up to a 10 but shouldn't have. I never know with Topshop bc it can be crazy big or crazy small. I'm lazy and I'll keep this size but just FYI, stay TTS. If you want it extra slouchy like here, then size up one. You can find this pullover here!
Yes, these are those same Amazon jeans that I can't stop wearing. I am who I am, ok? Plus they are actually just really cute jeans. You can find them here!
Hope you have no plans for the weekend because let's be honest — no plans are the best plans.