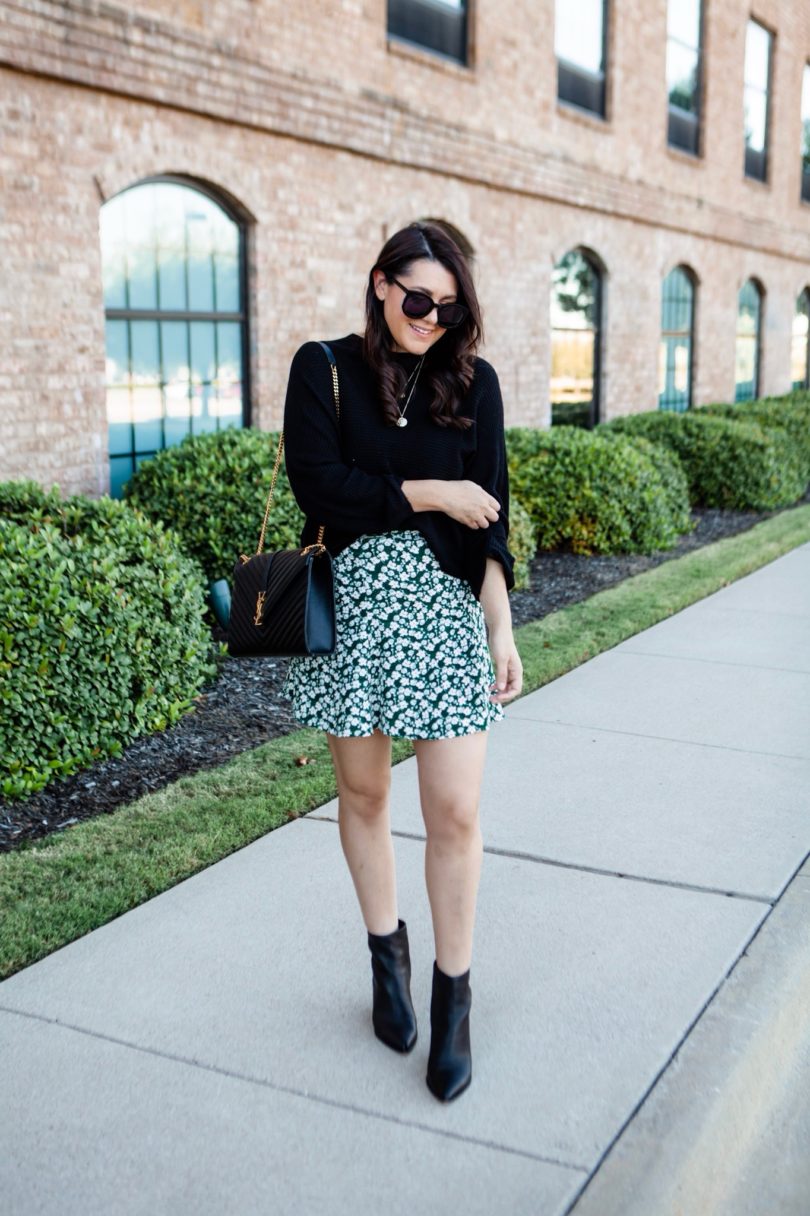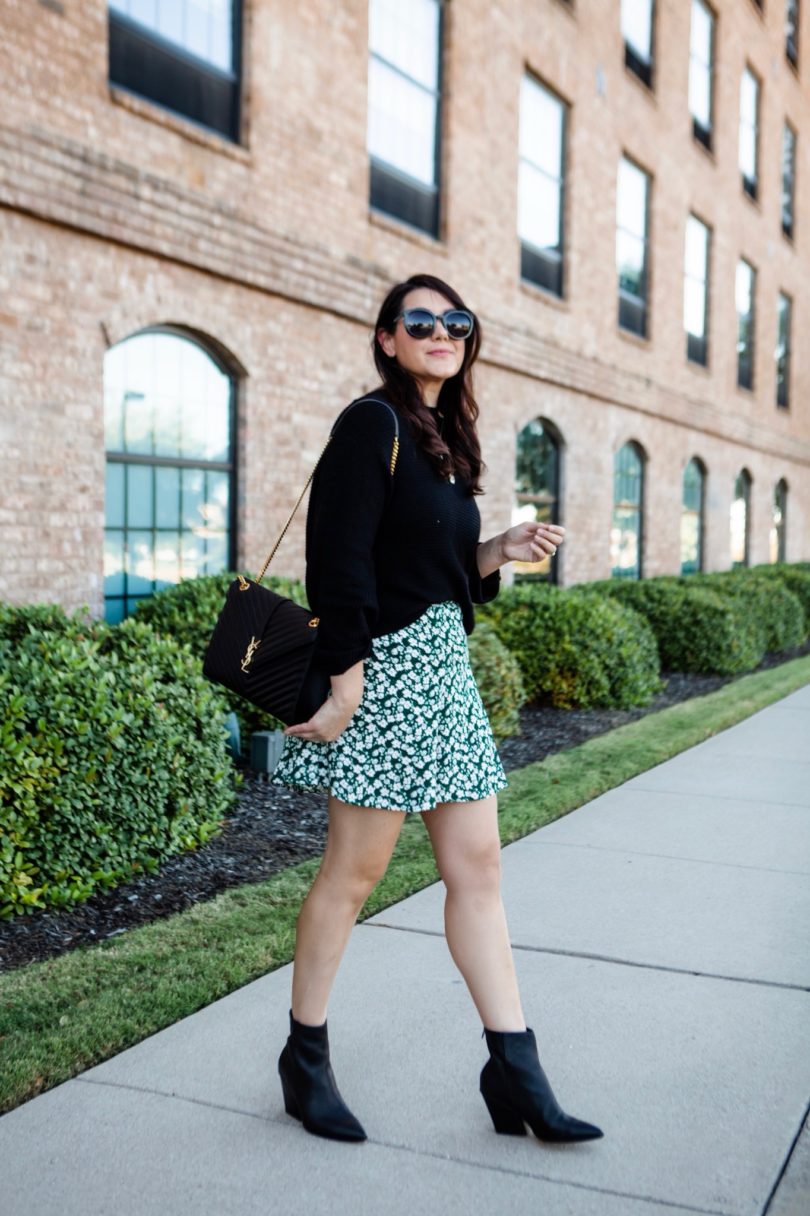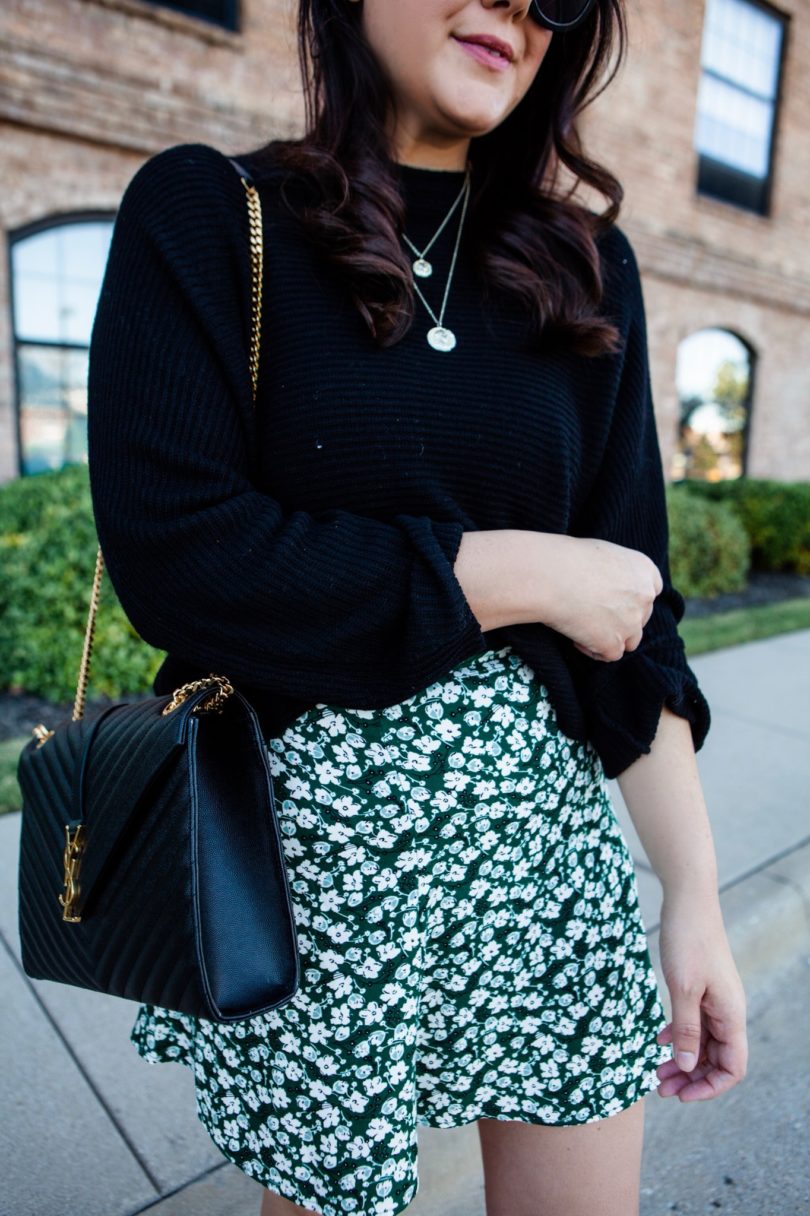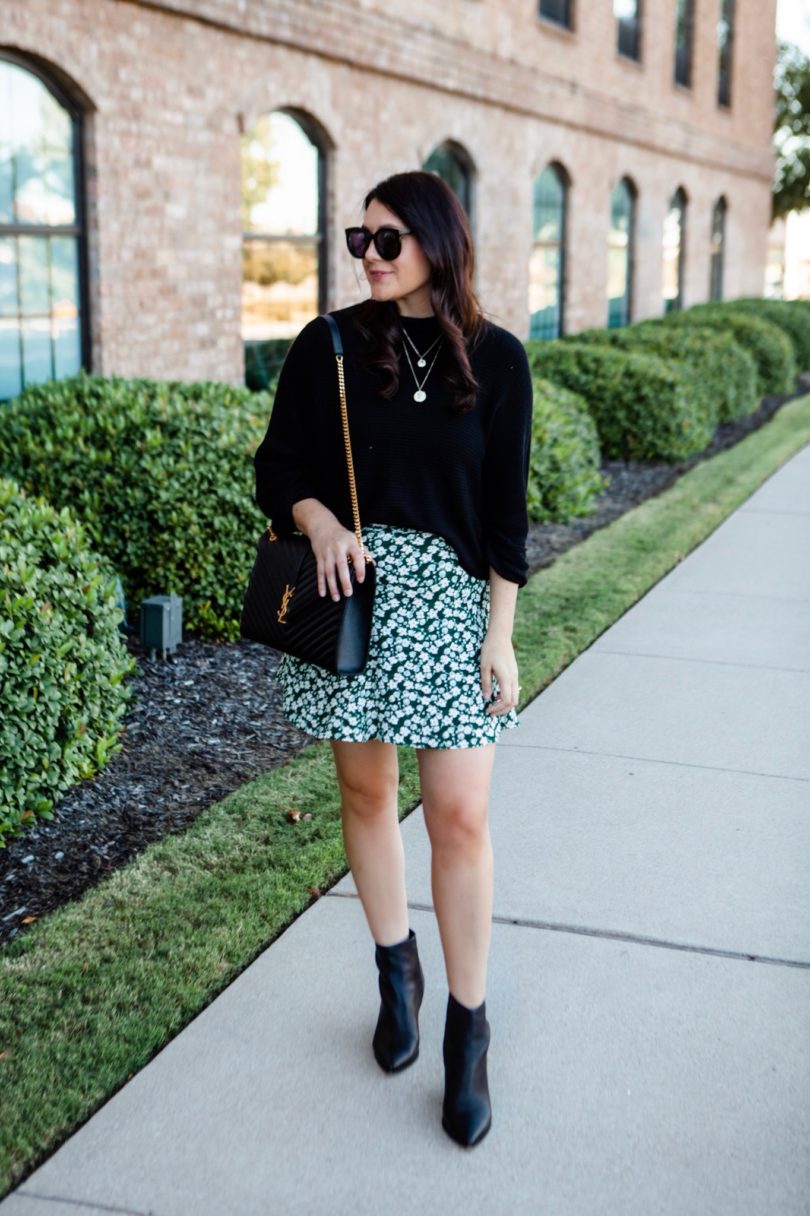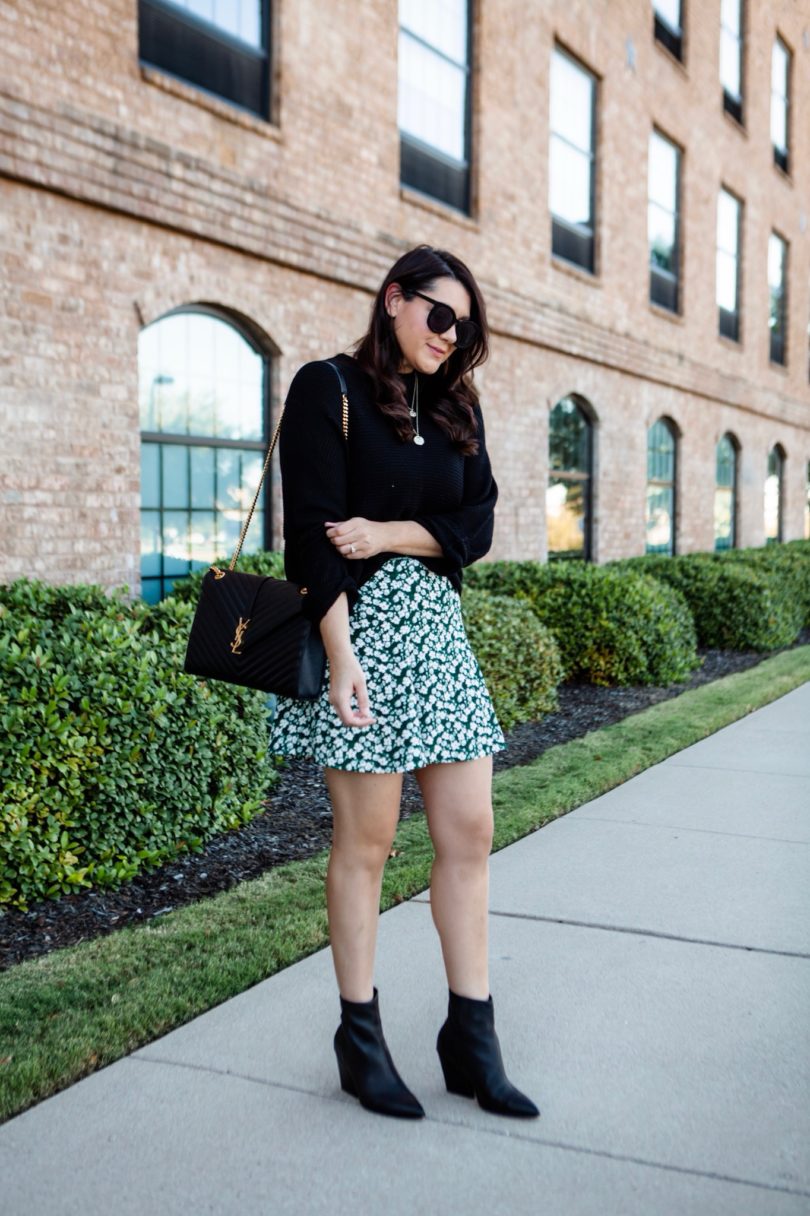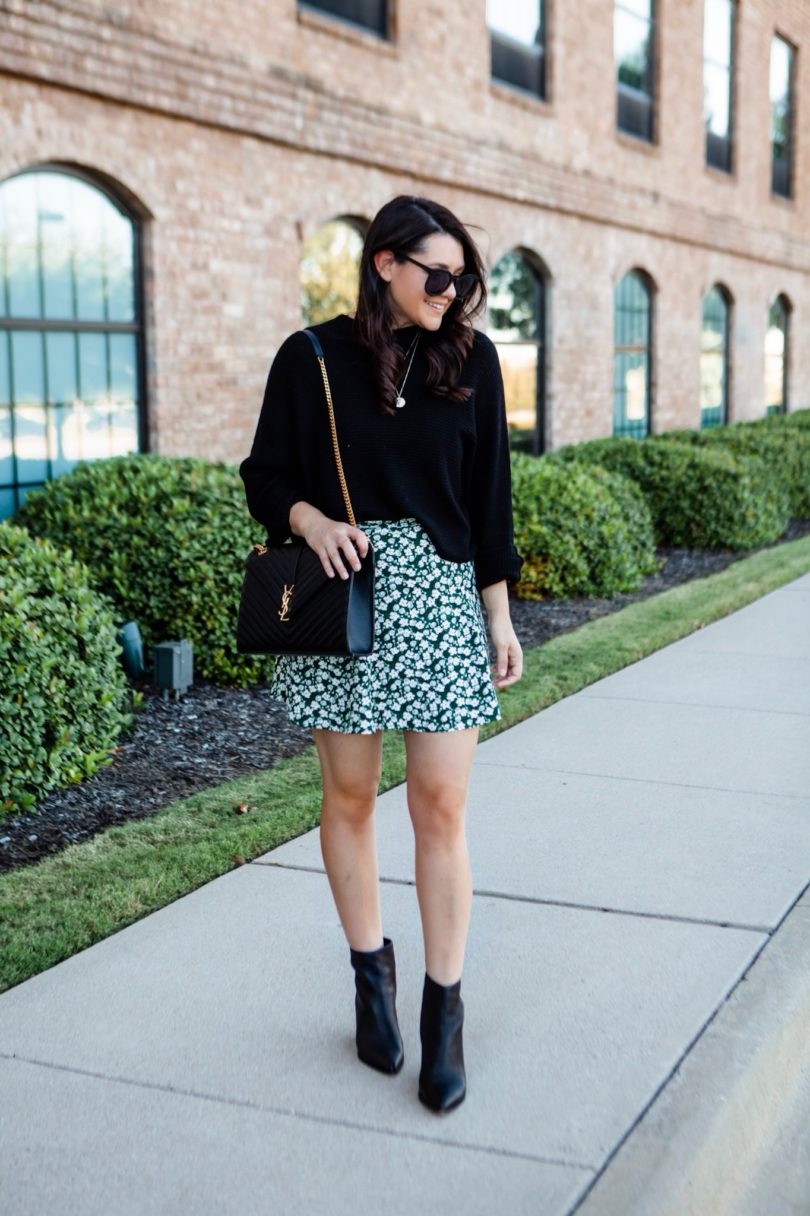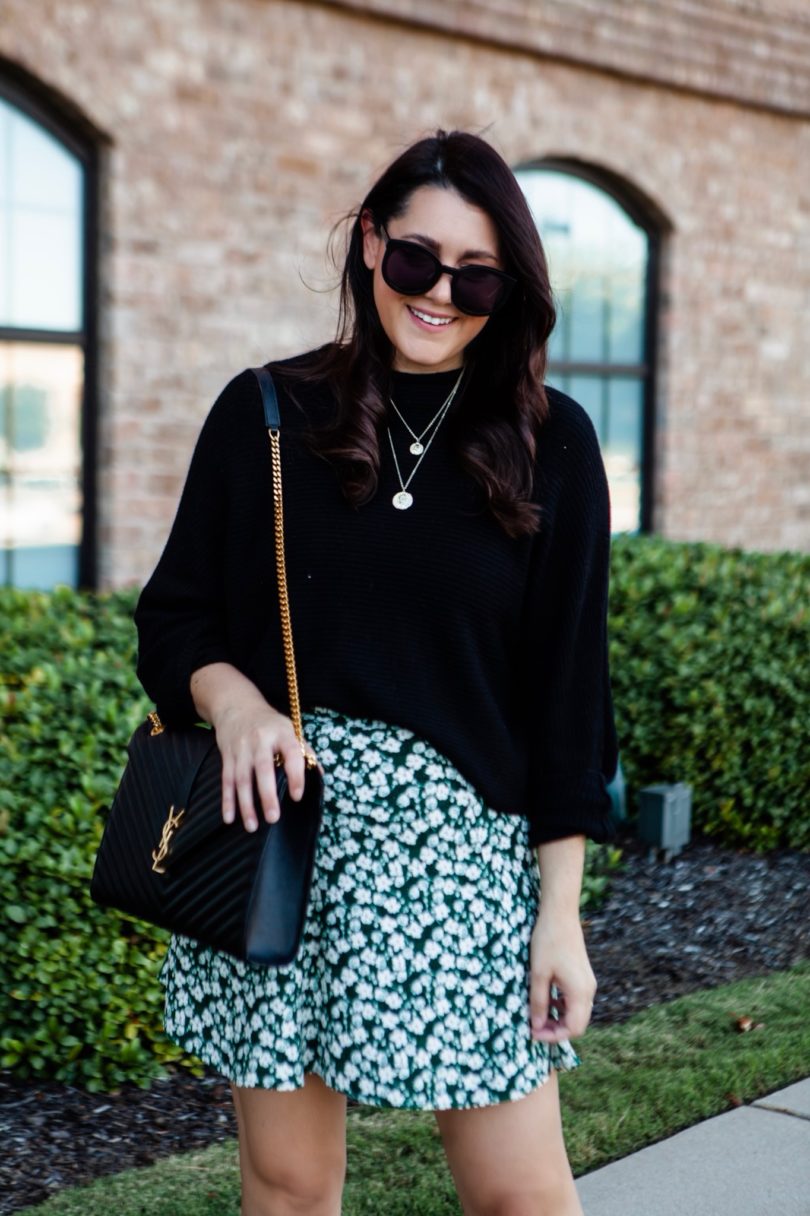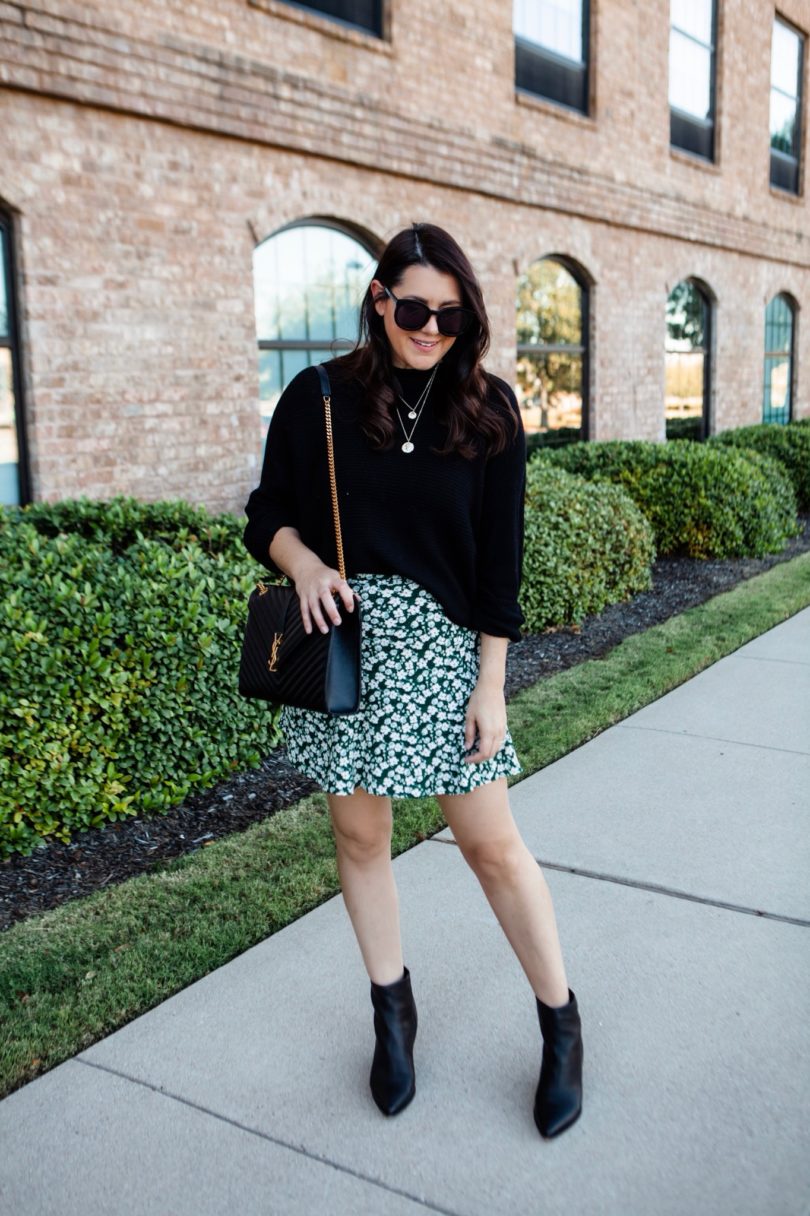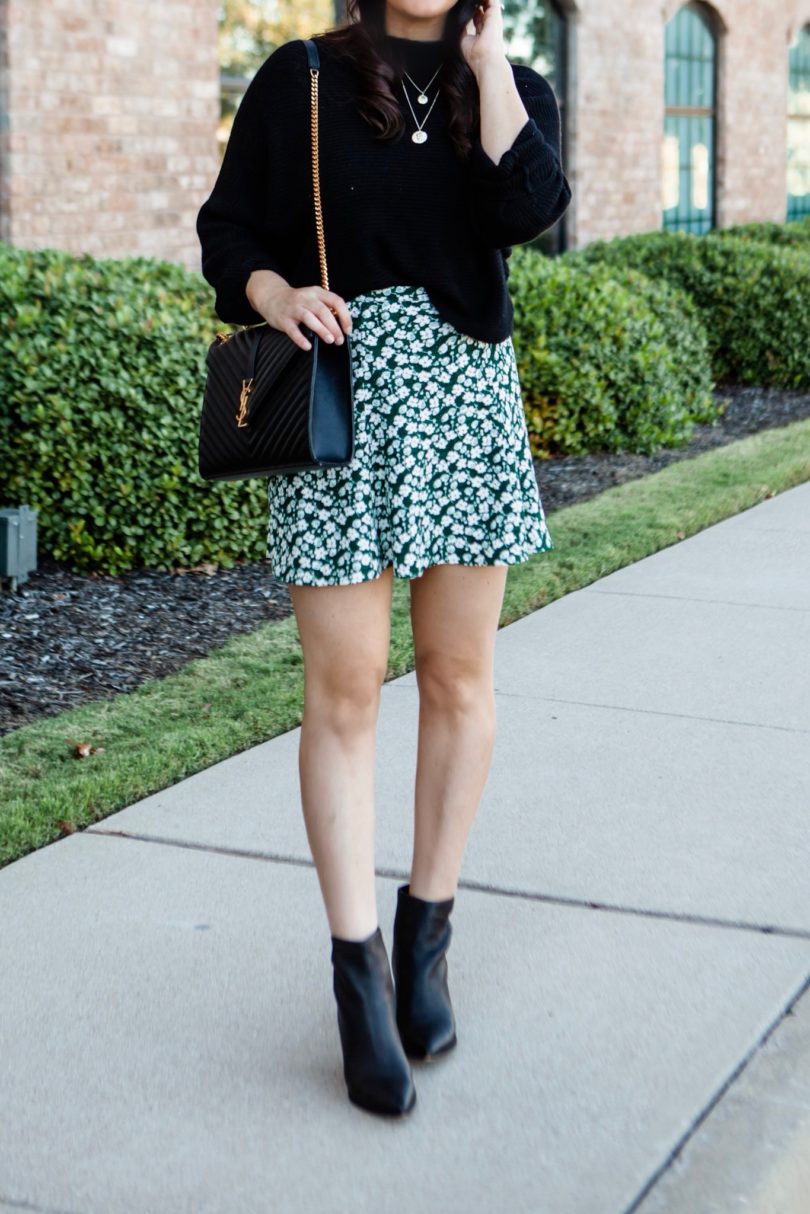 Happy Monday! I am officially one year older and it feels…exactly the same. I still feel 25 inside so I'm pretty sure the old saying 'age is just a number' might actually be true. Here's to another year of feeling 25.
I did a Nordstrom Try-On (found here!) on IG stories this past weekend and this outfit is a direct copy of my try-on. I copied myself, so meta of me. Once I put these two together — this black Dolman sweater and this Reformation mini — I knew I was sunk because I loved both of these pieces individually, but together they are golden. Someone asked me if I go into Try-Ons with the idea of making outfits for the try-on session, but it's actually just the way that my brain works. When I shop, I actually think in themes of color so if you were to see my normal shopping cart it actually all works together and coordinates. I didn't really this is how I've always shopped until I started putting it up on IG stories for a try-on haul. So when I get into a dressing room I'm able to pair and wear a few things together to see if they will actually work in a real wardrobe. So I'm really glad that it ends up being helpful for you — and well in this case, for me too! I copied my own self.
This skirt is Reformation — do you know about this line? I love the whole aesthetic of this brand. It's made in Los Angeles in their own sustainable factory so it ends up being a bit more pricey but they quality is there. I love their use of pattern in a way where it doesn't feel like too much of anything. I find that their pieces are really nice to pair with other simple items in my closet — so like this skirt here pairs well with any solid sweater, a tee, a blouse, hell even a sweatshirt would be cute with this skirt. I would say a Reformation piece is definitely a special, stand out piece to buy, not necessarily a staple but more of a wild card. Since it's the bold piece, I thought the black sweater and black boots would pair best, to give this skirt the most attention. And boy was I right. By the way, I size up for the most part in Reformation, especially if a waist is brought in or if it's a button up or a zippered back situation with a dress. I find they don't leave too much room for bigger boobs, so I'm usually a 10 in their dresses and a 10 in their skirts. Just FYI!
I am in the large of this sweater but by choice, well and lack of sizing options at the store. They didn't have a medium so i grabbed the large and I liked the fit of it. But this sweater IS true to size. I just love a slouchy option. If you want it to be very loose, then size up one. If notorious, it will fit more like the model when you buy a true to your size.
I've had some questions about these booties! (Did you notice them from my Fall Shoe Guide?!) These are the Dolce Vita Issa Western Booties. They fit true to size, but it's a snug fit because of the pointed toe. I would say if you need to wear a thicker sock for warmth reasons, size up a half size. I am fine in my TTS (Size 10) but I wear thin trouser socks with them. Also the leather is super soft and flexible, so there is no break-in time needed and they didn't rub at my ankles at all. You can find them from Shopbop here and from EverEve here!