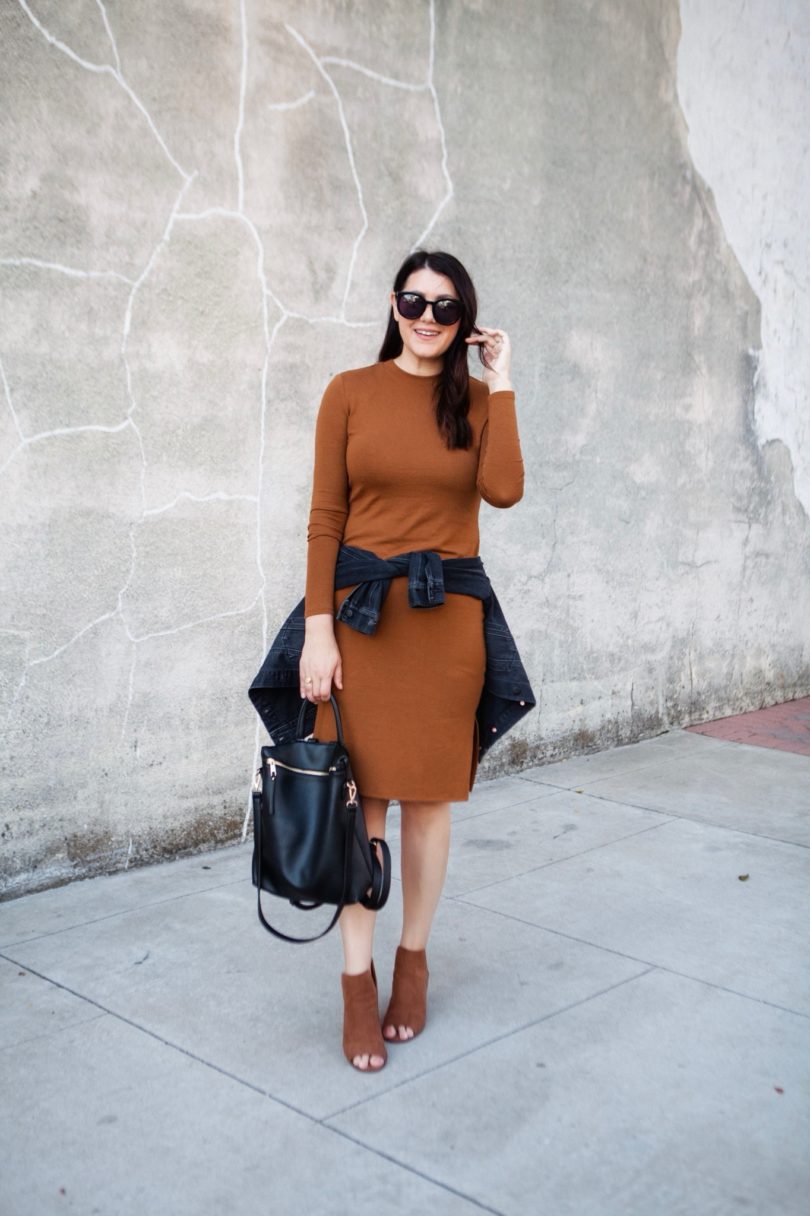 So this post started out as just a post about this dress here. The perfect brown dress for fall that's under $40. But my brain glitched and titled this post Fall Dresses under $50 so here we are. I've rounded up a few favorite fall dresses under $50 below! But first this one, of course, a recent favorite from Target.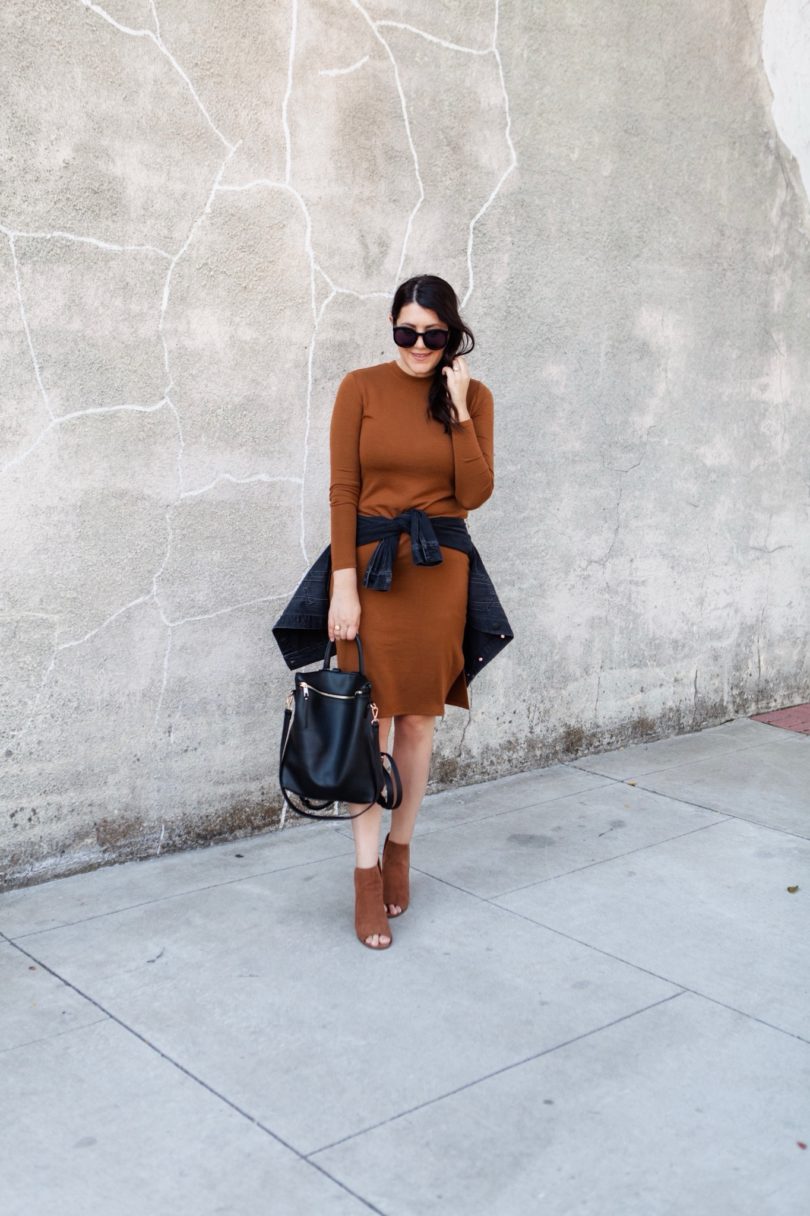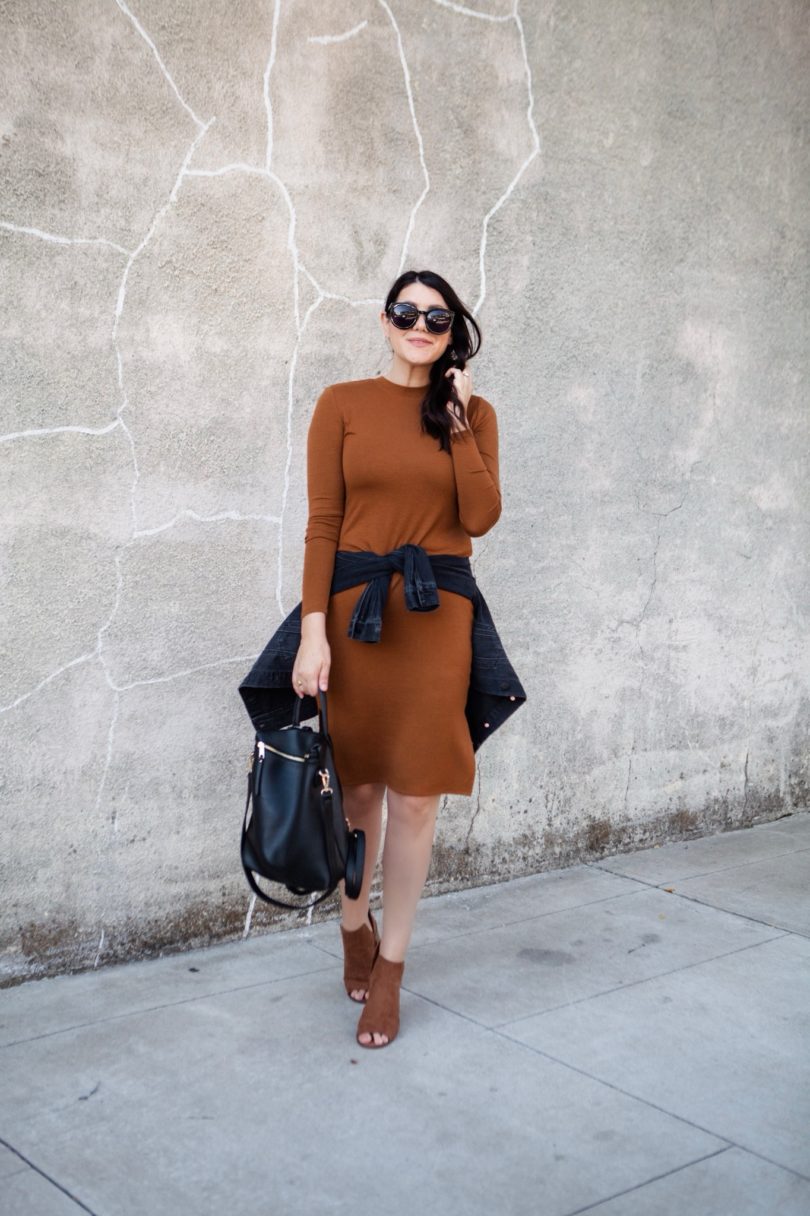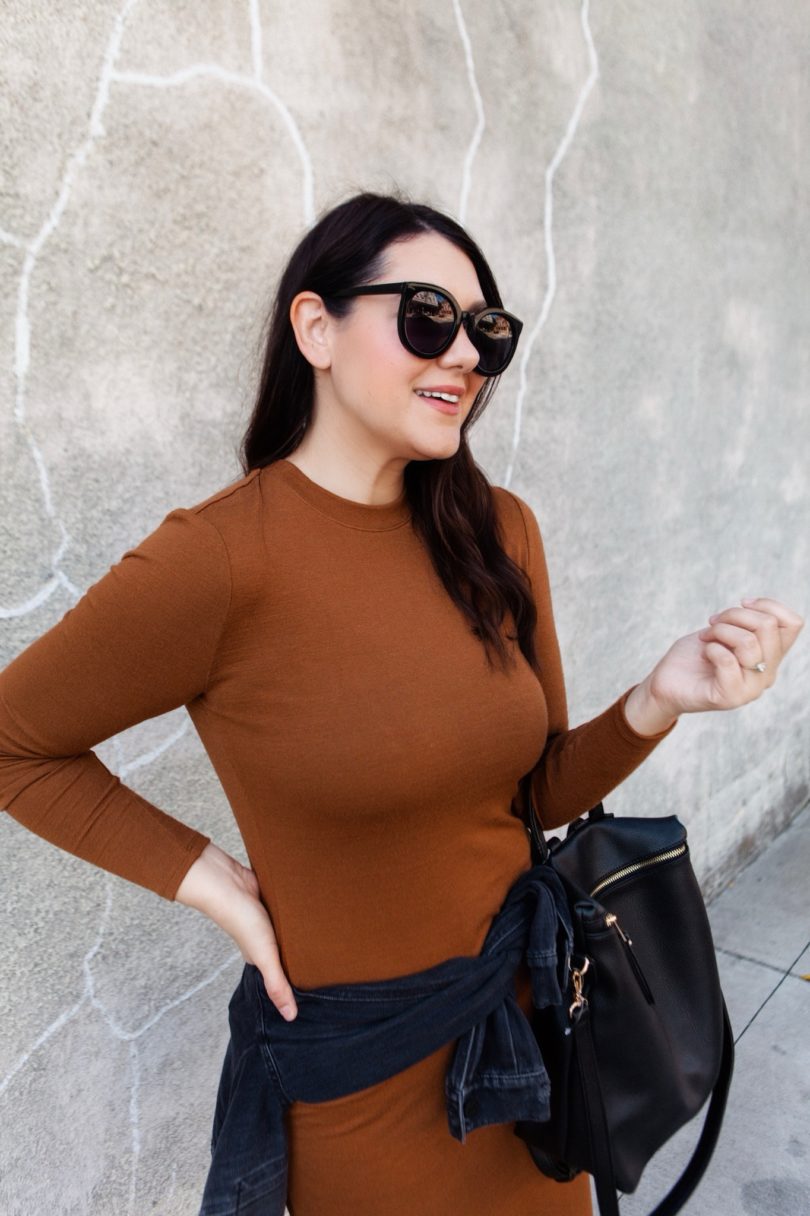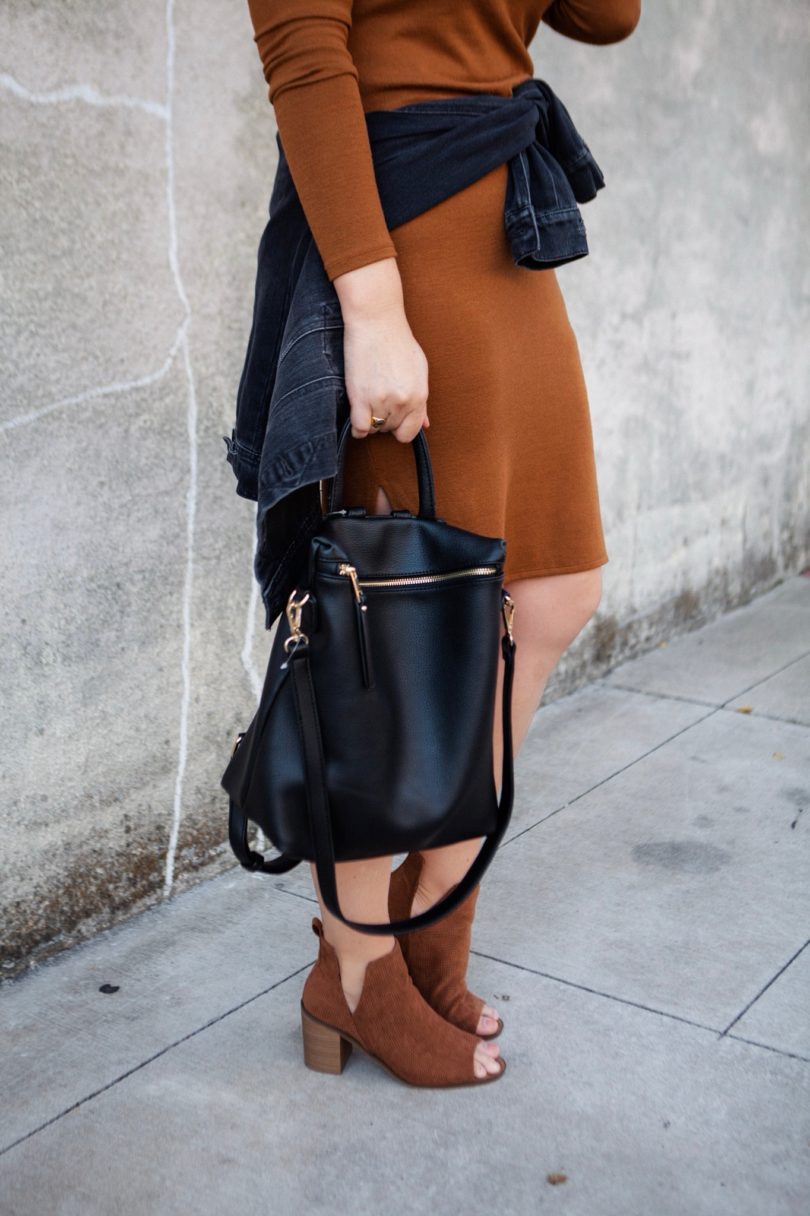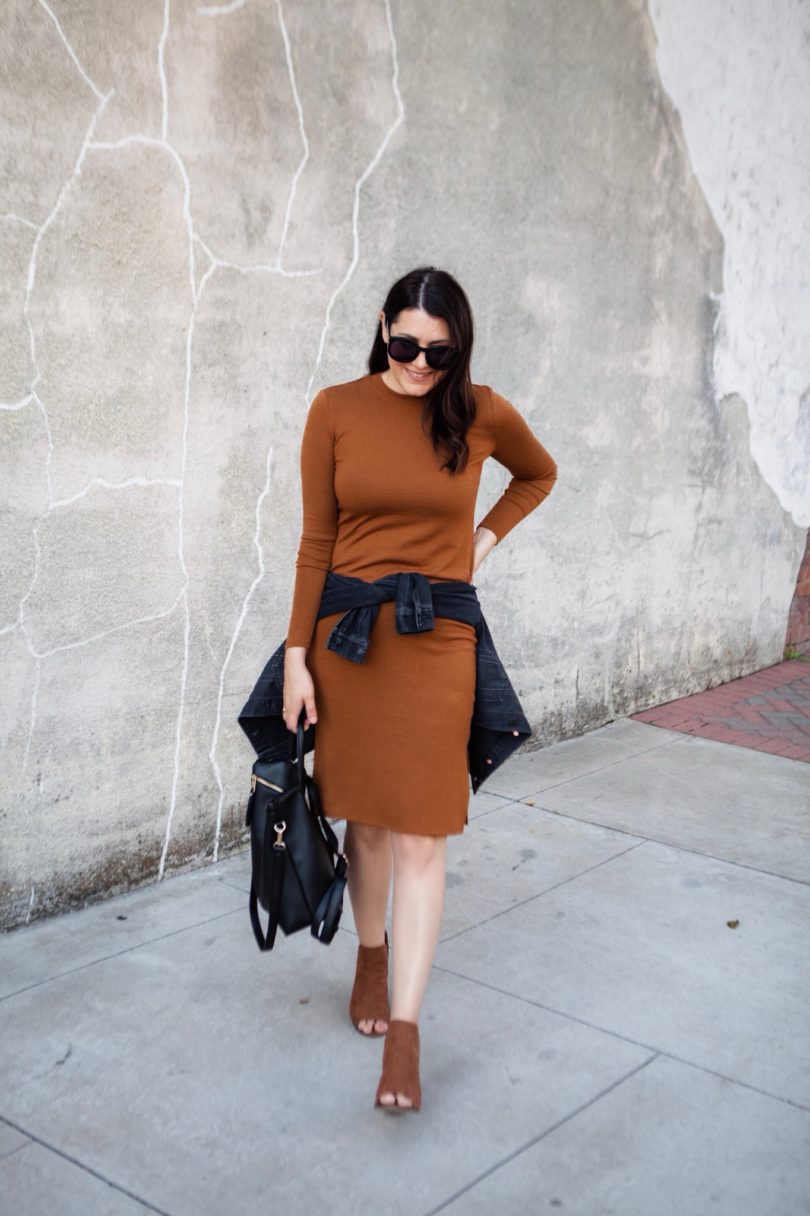 I am in the large because it's a pretty tight fit! I am also wearing smoothing shorts (these here) but not Spanx because I wanted to breath and bend today. I would say only size up if you want more room in the hips / waist / booty area. I am a size 8 for reference!
PS: this black denim jacket is where it is at this fall. I picked this one up from Old Navy — really good quality! It's fitted, I'm in the medium — okay you can't tell here lol. But in my post here you can see it on. Find the jacket here!
Here are a few well under $50 dresses I've found recently!