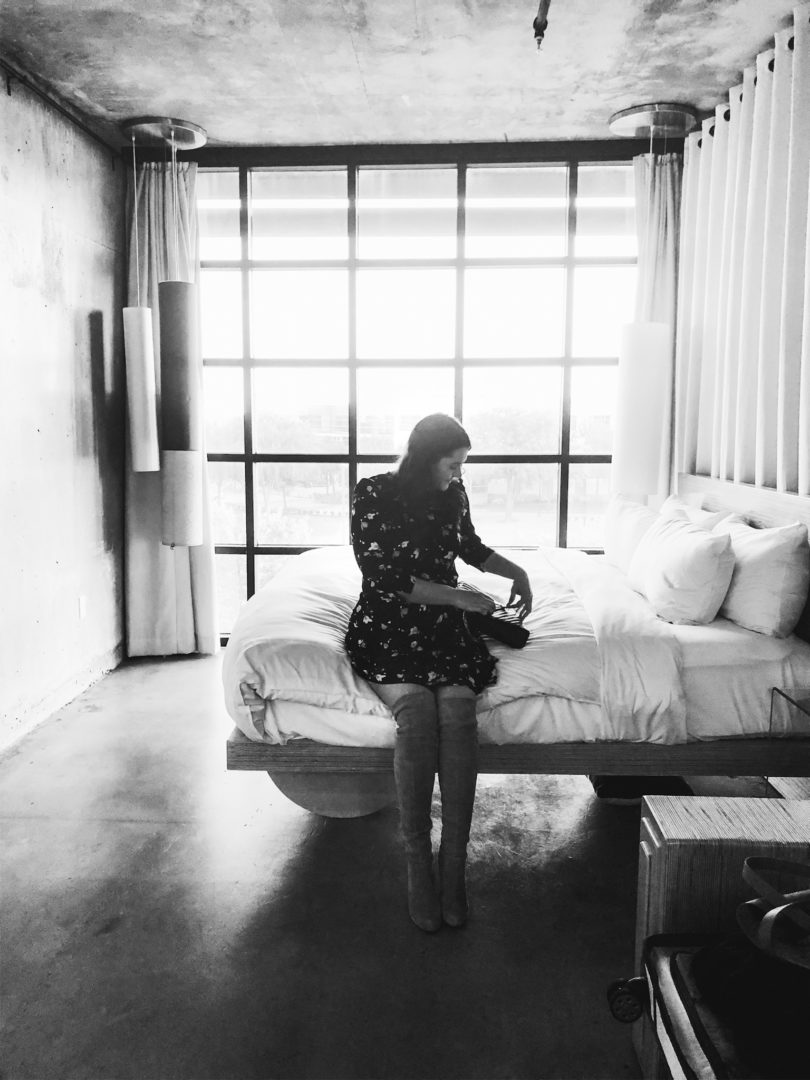 I turned 35 on Sunday. At once I'm excited to get another year of life to live and then on the flip side I'm feeling weird about that number on the page. It's a number I just don't relate myself with. It's not that I don't like the number (I don't) but I just don't feel 35. Hell, I barely feel 30. I feel like just yesterday I turned 30 and here we are, a 5 year fast-forward. I still feel like a girl most of the time. There is still wonder, playfulness, curiosity, and sometimes that creeping feeling of inexperience and insecurity that partners well with youth. I thought having a kid would make me feel older, but I actually feel younger as I watch her learn new things and get excited for the mundane. I see her joy and feel another chance to feel that wonder all over again.
I started thinking about it all and realized that while I don't really feel much older than I did a decade ago, I've learned a lot in my 35 years alive. Through entrepreneurship, through the internet, through relationships, through success and failures, and life in general, I've learned a few truths I live by daily. I know this is a different post than my typical, but I thought I'd share them here.
35 things I've learned in 35 Years
Feelings are not facts. I repeat: feelings are not facts.

If you don't do it, someone else will.

No is just as valid as an answer as yes.

Do not set yourself on fire to keep someone warm.

If you want someone to be nice to you, be nice first. 

I've tried all the substitutes — there is no true replacement for butter OR sugar. Don't @ me.

Say your dreams out loud, even if it embarrasses you. Getting them out of your head and into the world helps.

You know that saying 'good fences makes for good neighbors'?  Well, turns out it is true. Boundaries are necessary for healthy relationships, any and all.

Good things take time. Sometimes a painful, frustrating amount of time.

There is a difference between being great and being popular. Doing something well might not always lead to success or popularity. Be okay with that.

Instant gratification is a liar. Almost nothing worth the effort is instant.

People who get mad at you for setting boundaries are the ones who benefitted from you not having any to begin with.

Trying to figure out why someone doesn't like you is a waste of energy. Wish them peace and move on.

Being kind to others takes effort. And it's always worth the effort.

Choices have consequences and you alone are in charge of your choices. Own them, fix them, deal with them. (Yes, even the bad ones. Especially the bad ones.)

The quickest way to fix a bad vibe is gratefulness. (I'm serious, try being mad / sad while thinking of something you're grateful for.)

Losing 5 lbs in your 30s deserves a reward. And by a reward I mean a brownie.

I hate this one but it's true: you don't know until you try. And for some ridiculous reason, trying gets harder as you get older.

No one is looking at you in that hat thinking you're stupid. They probably just like your hat or there's a TV above your head and they are watching it. Wear the hat.

The more you listen to yourself, the easier it is to hear that voice.

You always feel better when you get some sunshine or some exercise.

If it's not a yes, it's a no.

Your first response is usually always right. If it doesn't excite you now, it won't later.

Cleaning up your room / house / car is actually self-care. Stress loves a mess, so don't give it a place to sit.

Always tip well.

Counting backwards from 10 and breathing deeply actually helps when you're feeling overwhelmed. Count to 10 as many times as it takes.

Failing is a form of success because now you know how not to do something.

Confidence is more than just liking yourself; it's liking yourself even if no one else in the room does.

Make friends with your feelings so you can learn how to deal with them.

Baths are a cheap therapy session.

You can't afford to do anything for free. If it has value / benefit , then it has a price.

You may be too much for some people and not enough for others. Don't worry about those who don't understand you. Wish them well and move to another room.

Saying yes to something is saying no to something else.

You're as happy as you make your mind up to be. (I hate this one too, but it's true.)

Salt your pasta water, ok?
Oh and you know what? 35 isn't so bad after all.