I shared this tee last month with this wild — nah, bold — skirt. Since then it has gone on to become one of my very favorite tees I've bought in a while. It's super soft, like unusually soft and it just fits the way I wanted it to. I am not a huge tight tee fan, which was all the rage when I was in high school. Abercrombie baby tees with the cap sleeves were my nemesis as I didn't know quite how to dress my awkwardly long yet prematurely curvy body yet and all I had staring back at me was tiny tees and low rider jeans. I'm getting intense flashbacks — me trying to pull the tees down to hit my too low rise pants and ending up just crossing my arms to hide the skin that would eventually show.
I swore off tees until I found my love for vintage tees in college through thrifting. I found some goods ones that now I wonder what I did with. Also — who hit the nostalgic button on me today? Wowza.
Okay, putting the yearbook down and getting back to the real reason we are here — this tee! With my haunted history of hating tees, I love when I love one. This Anthro one is loose but not big, the sleeves aren't tight and it just has a cool vibe that I'm all over right now. So I wanted to show how I've been wearing it this past month. I should also say I've worn it with just cut-offs but I don't know if ya'll need another photo of me in cut-offs this year. 😉
By the way, this tee is on sale!! You can find it here. And so is the bold skirt! Yay for Anthro sales!
1. Business Casual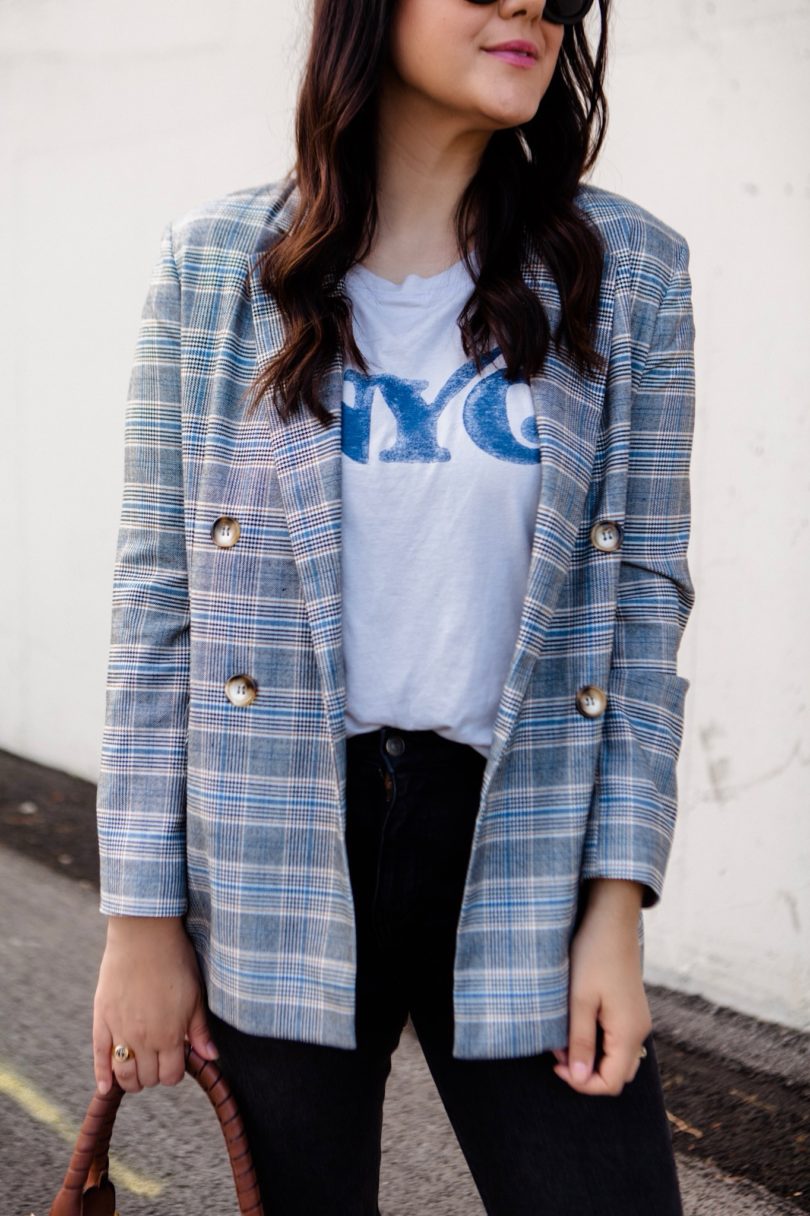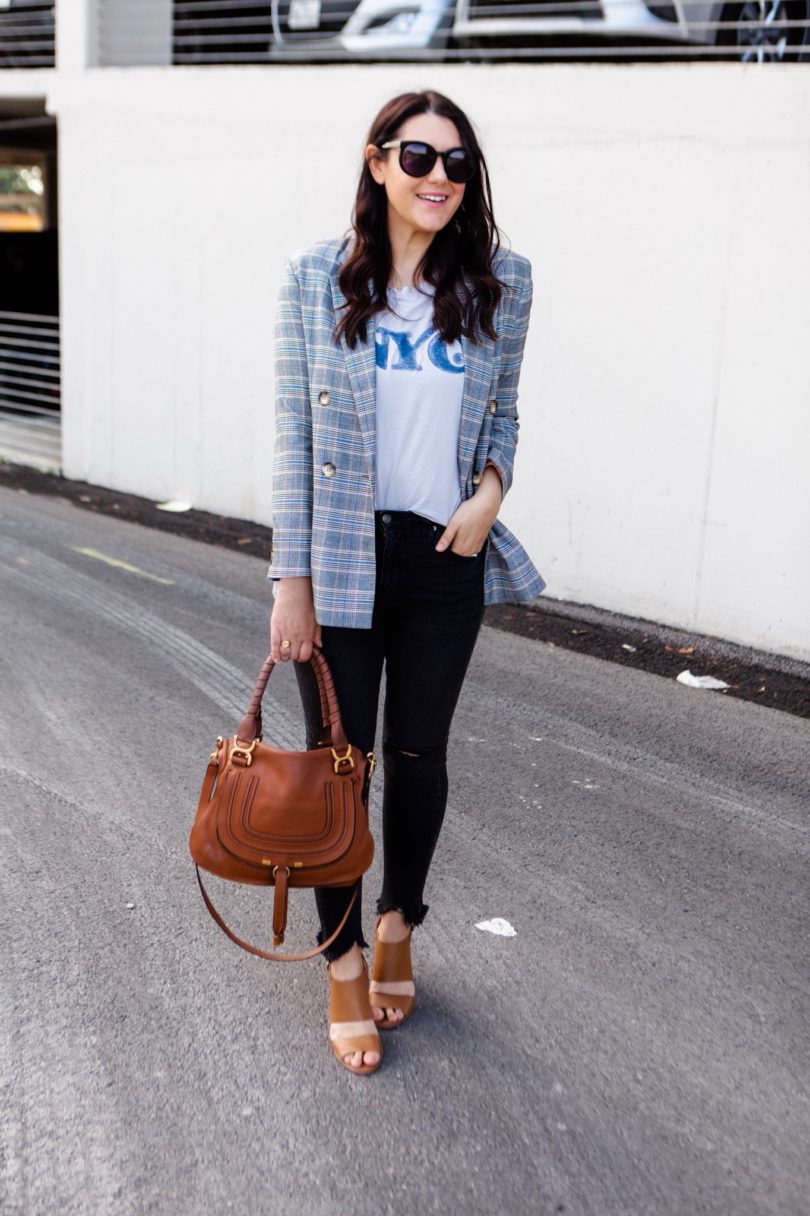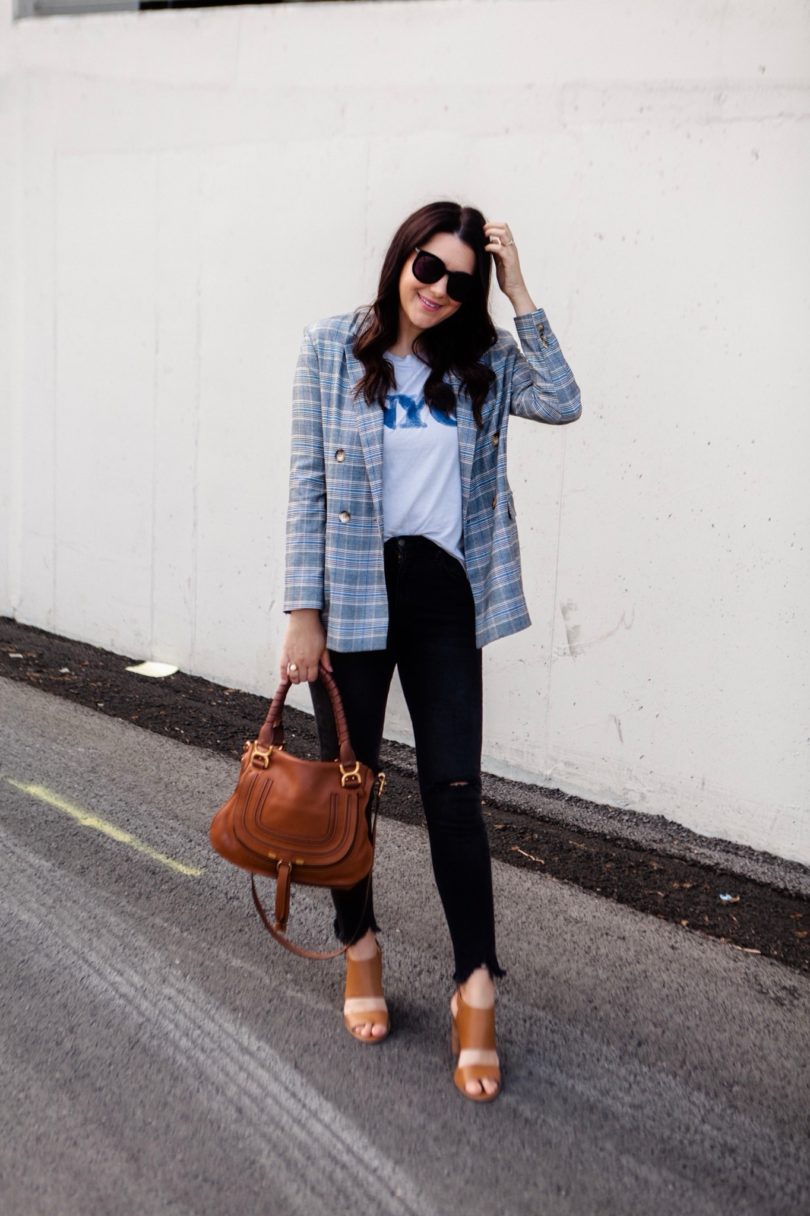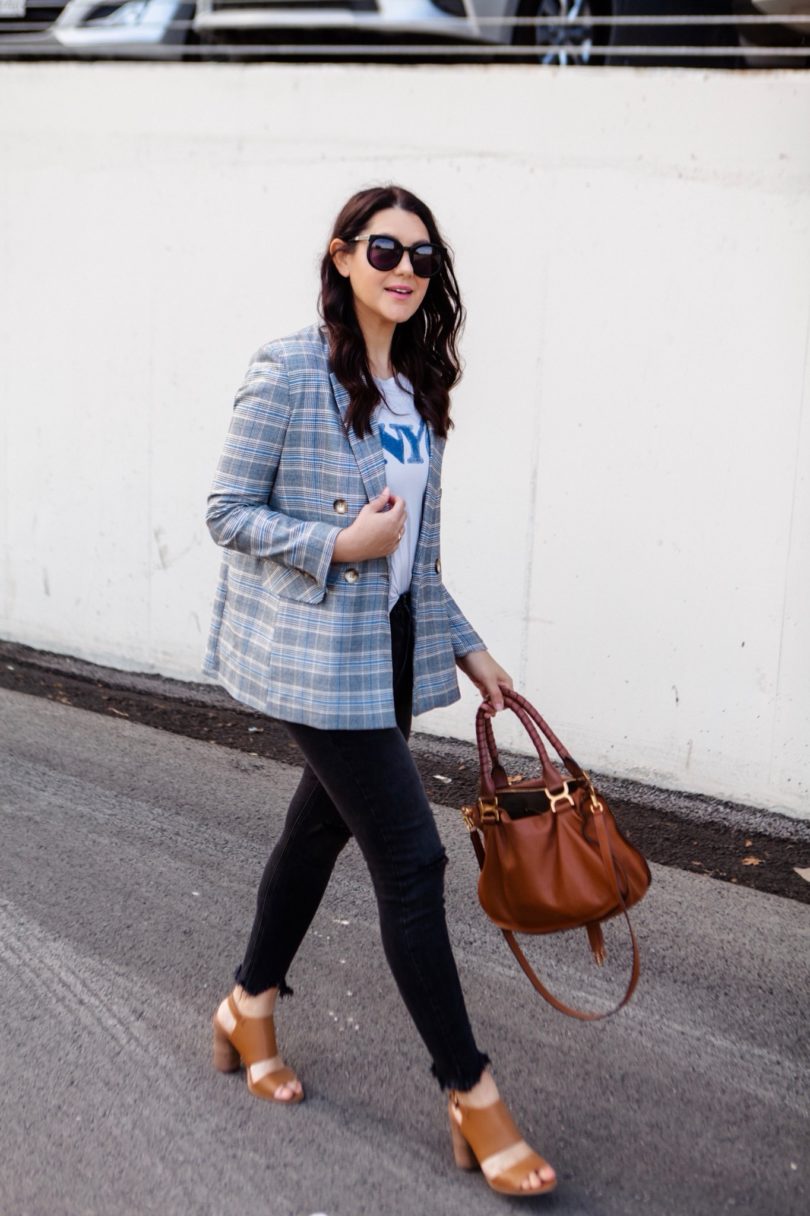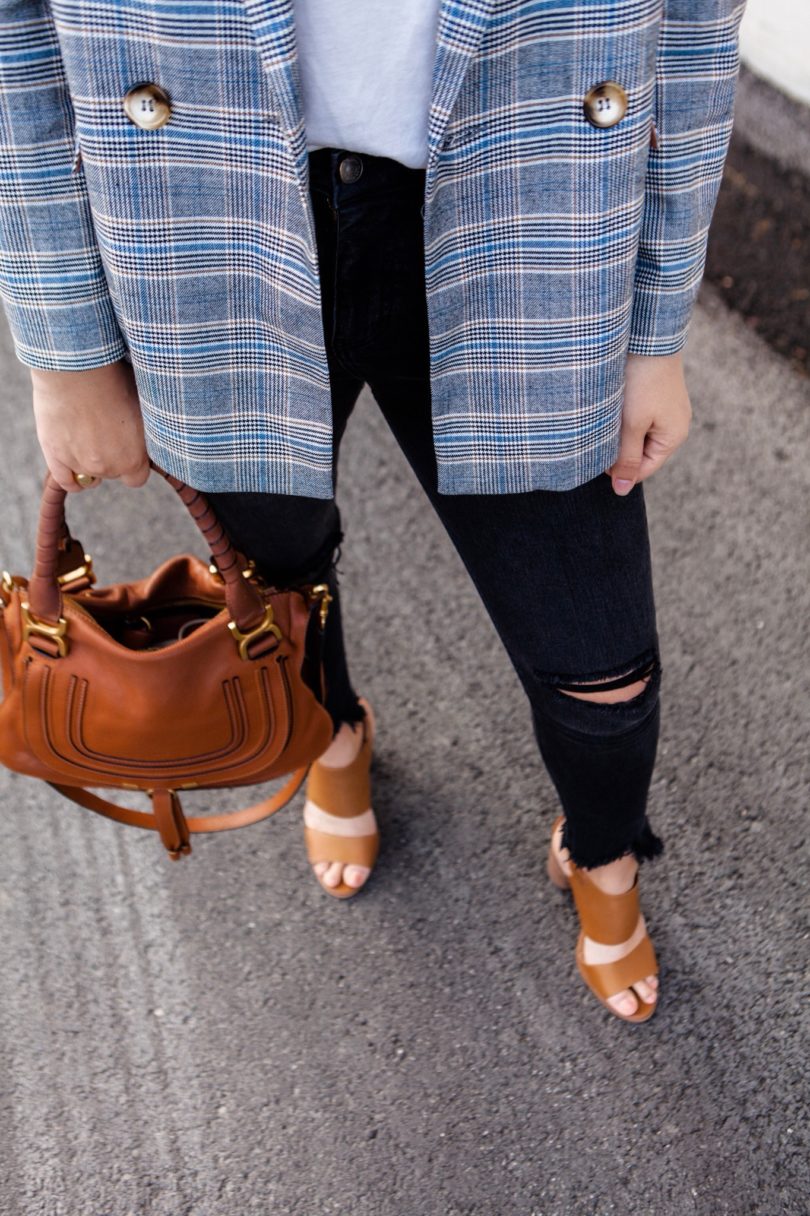 2. Bold Skirt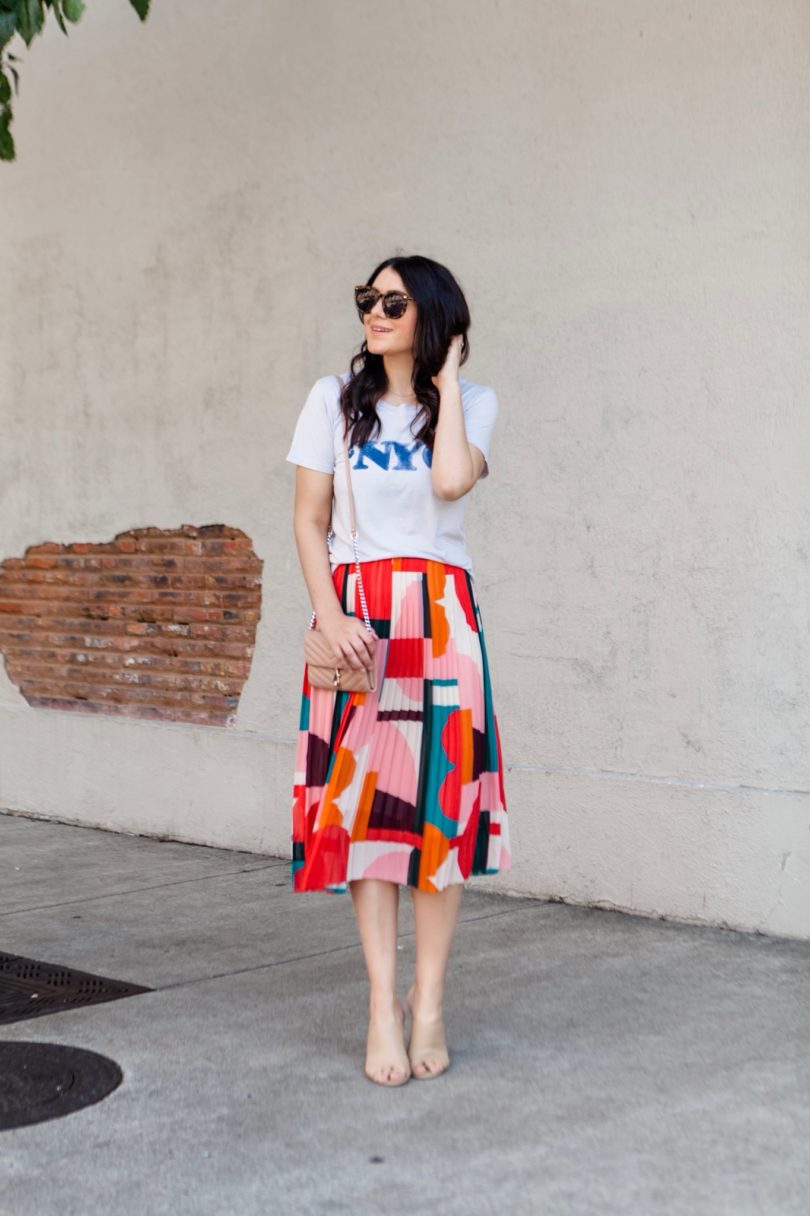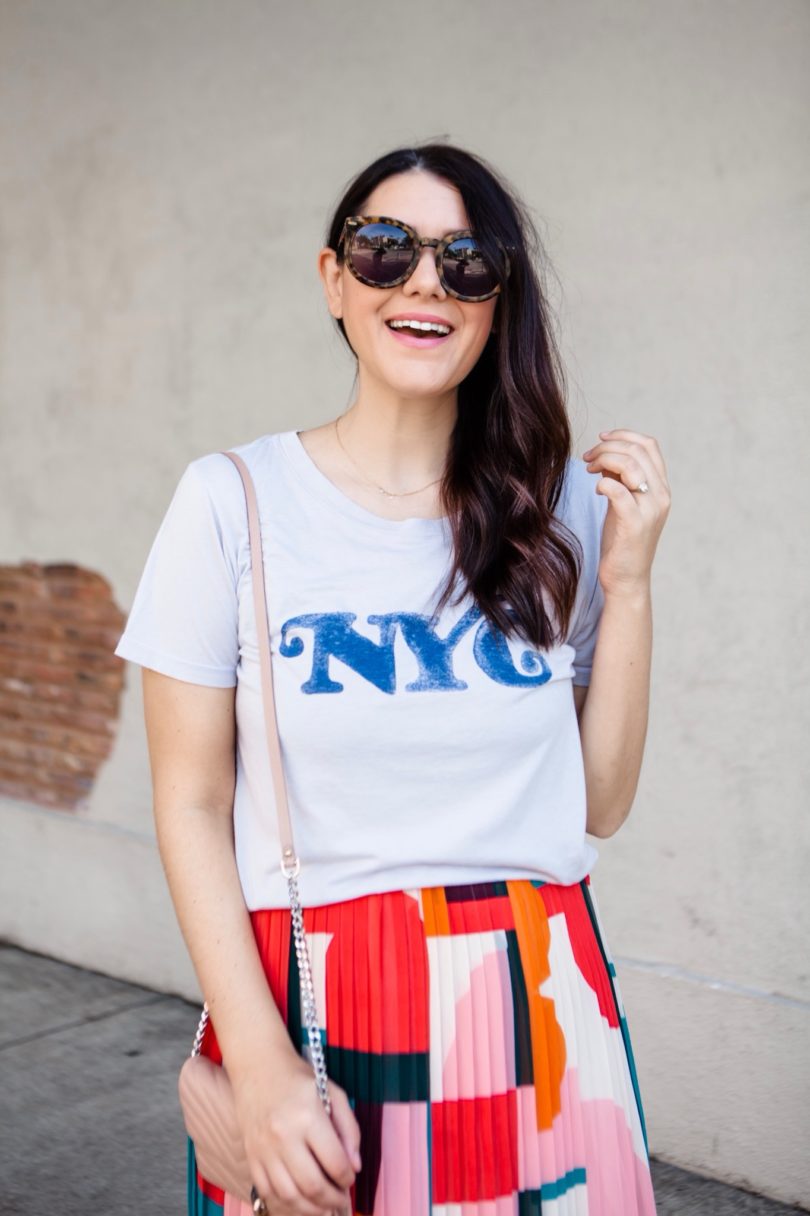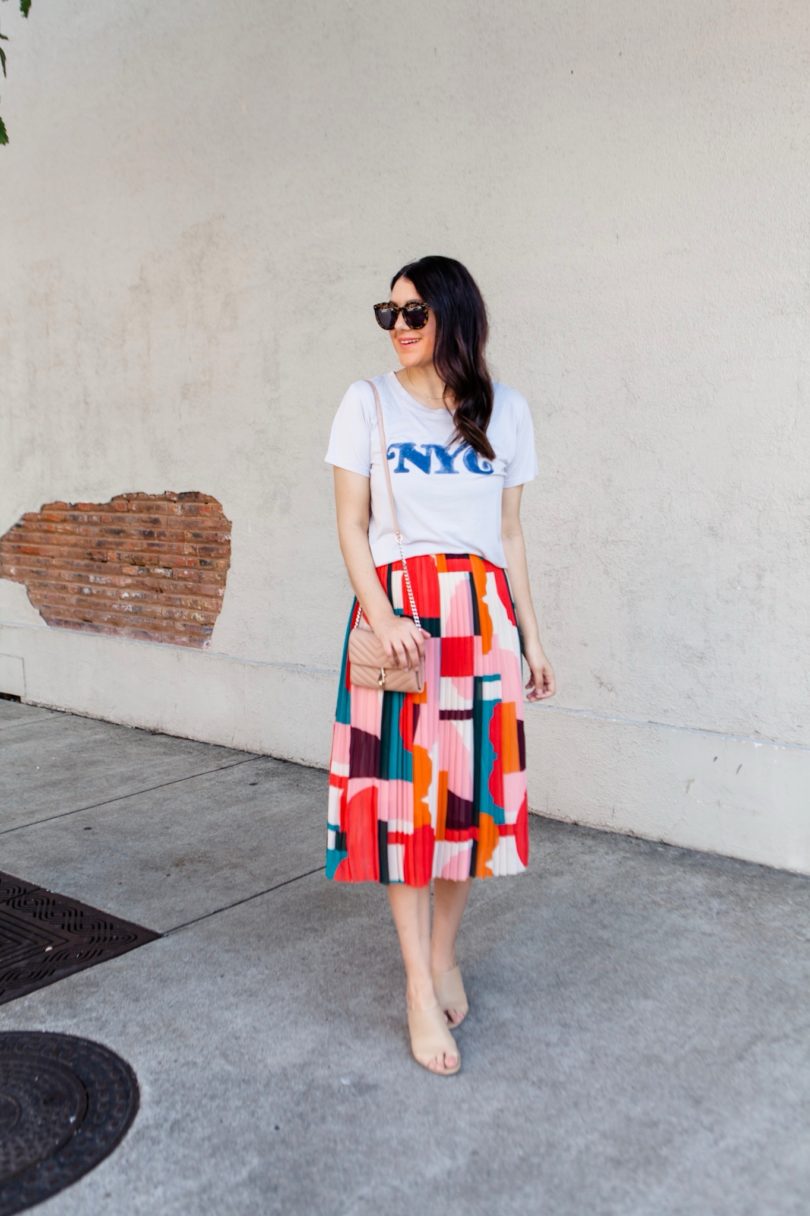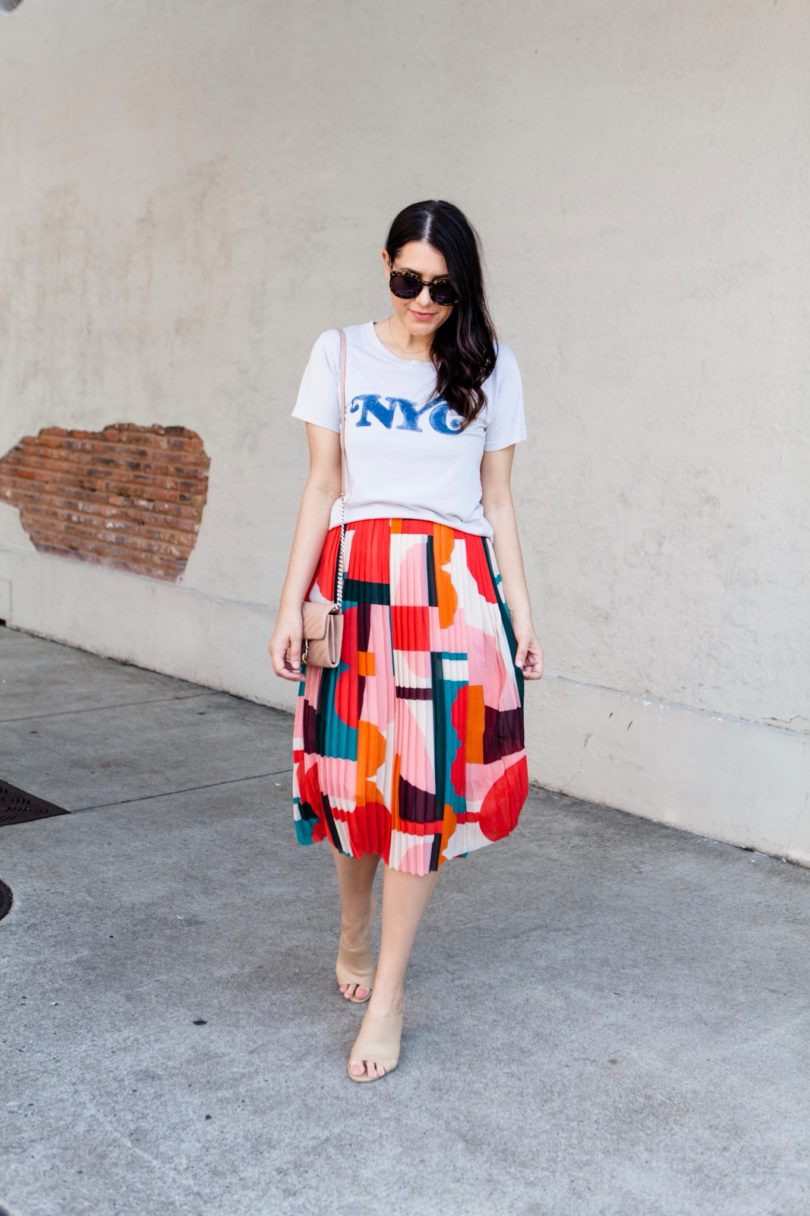 3. Flared Out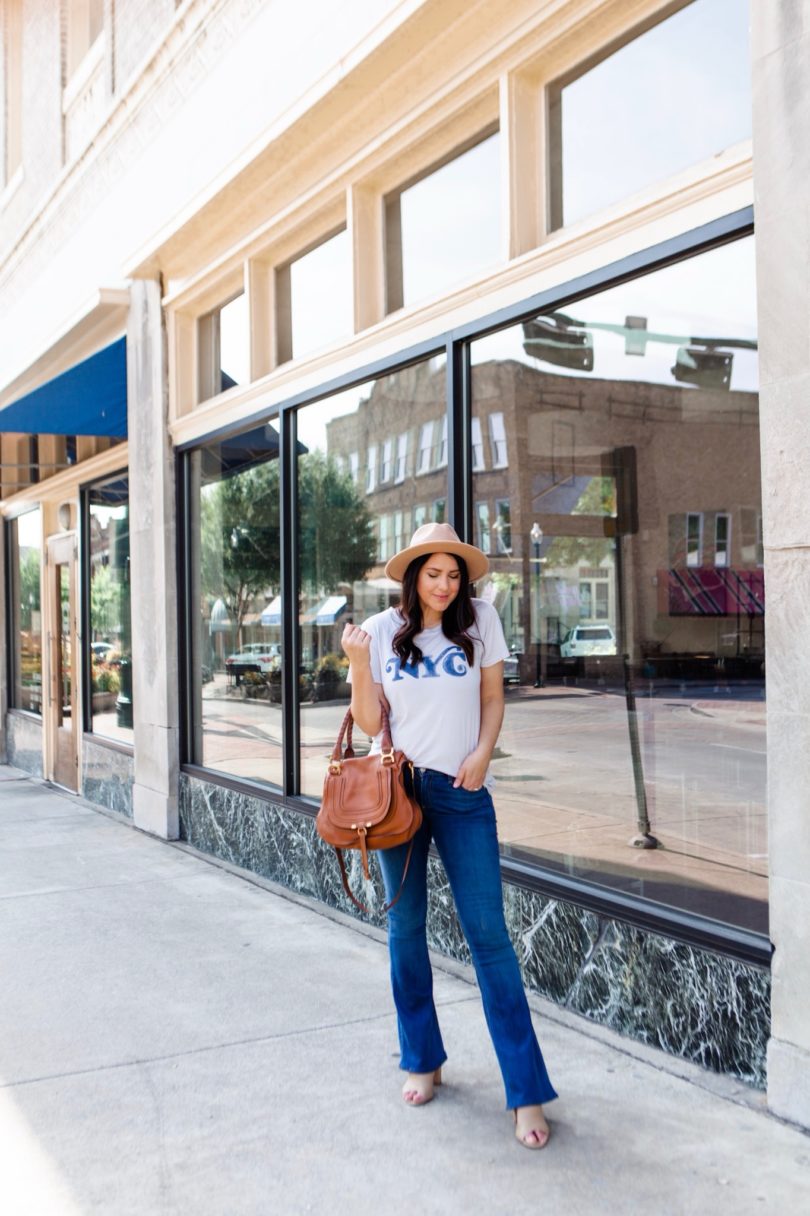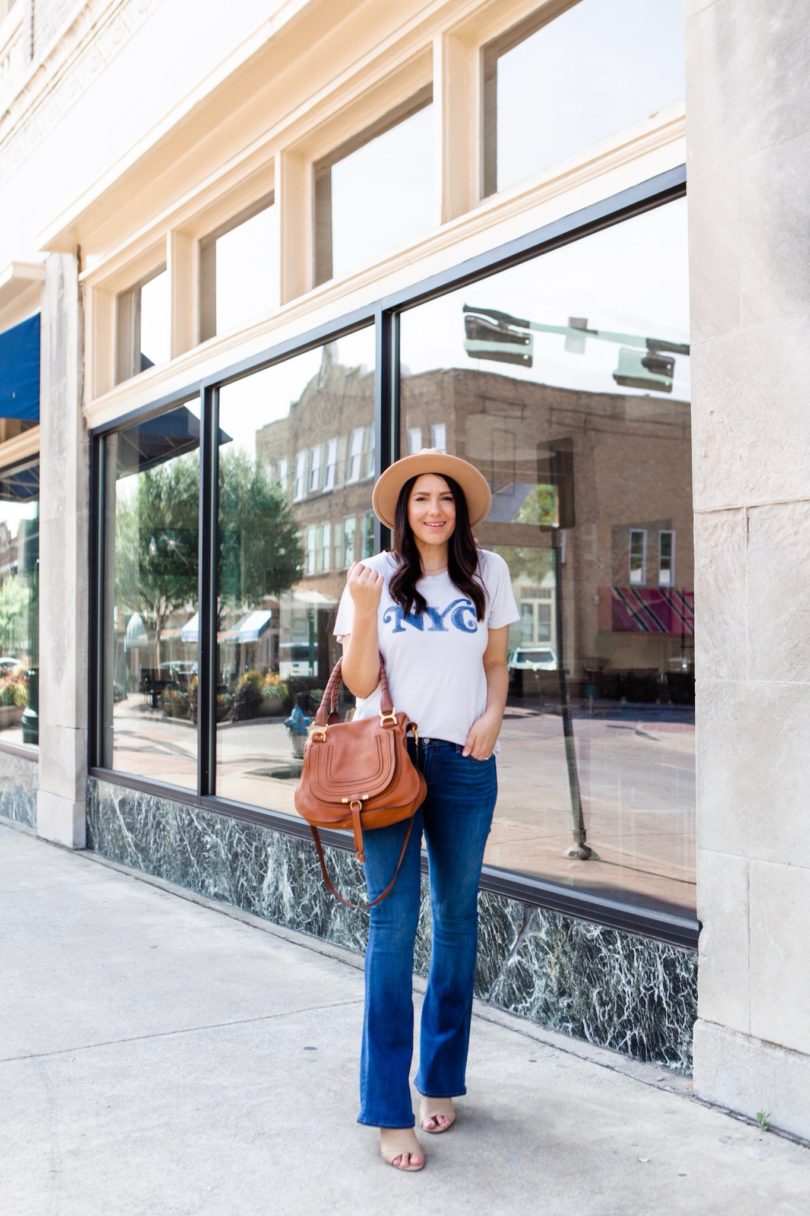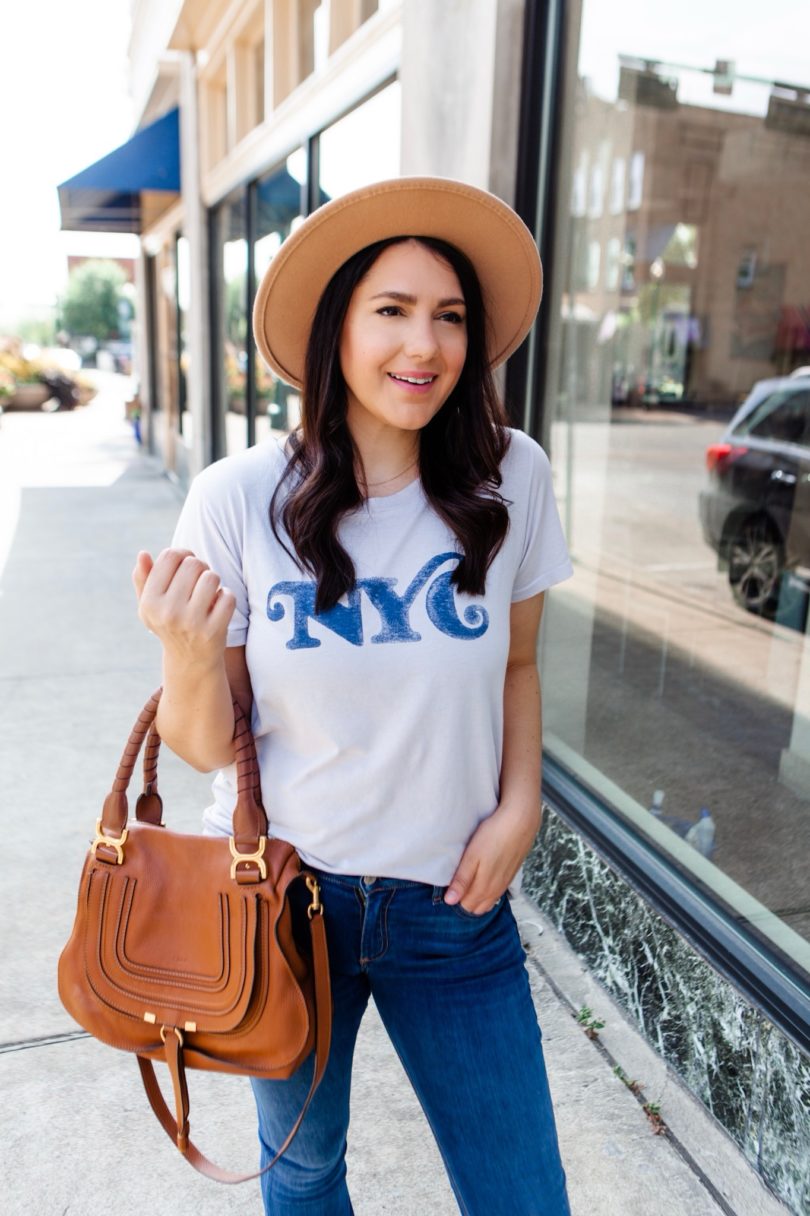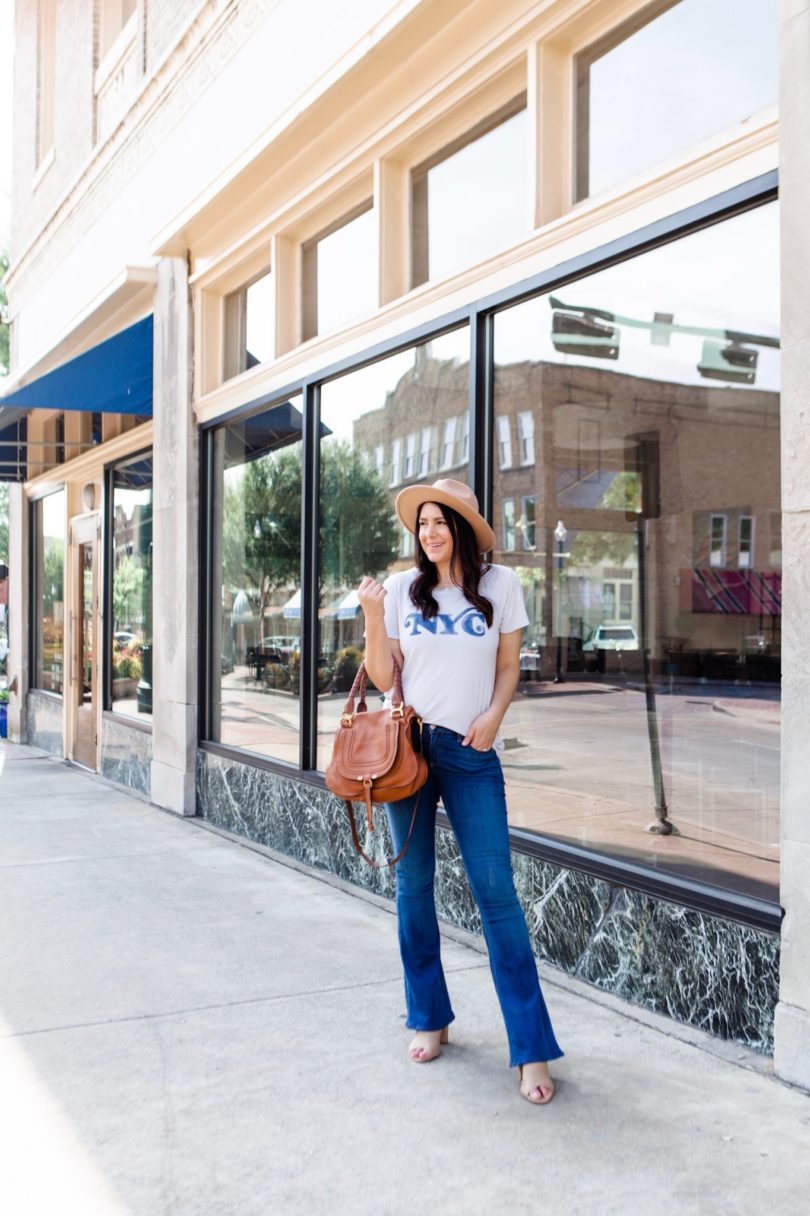 ---
So the question begs — which one is your favorite? Or are you like me and you love all three? Let me know!