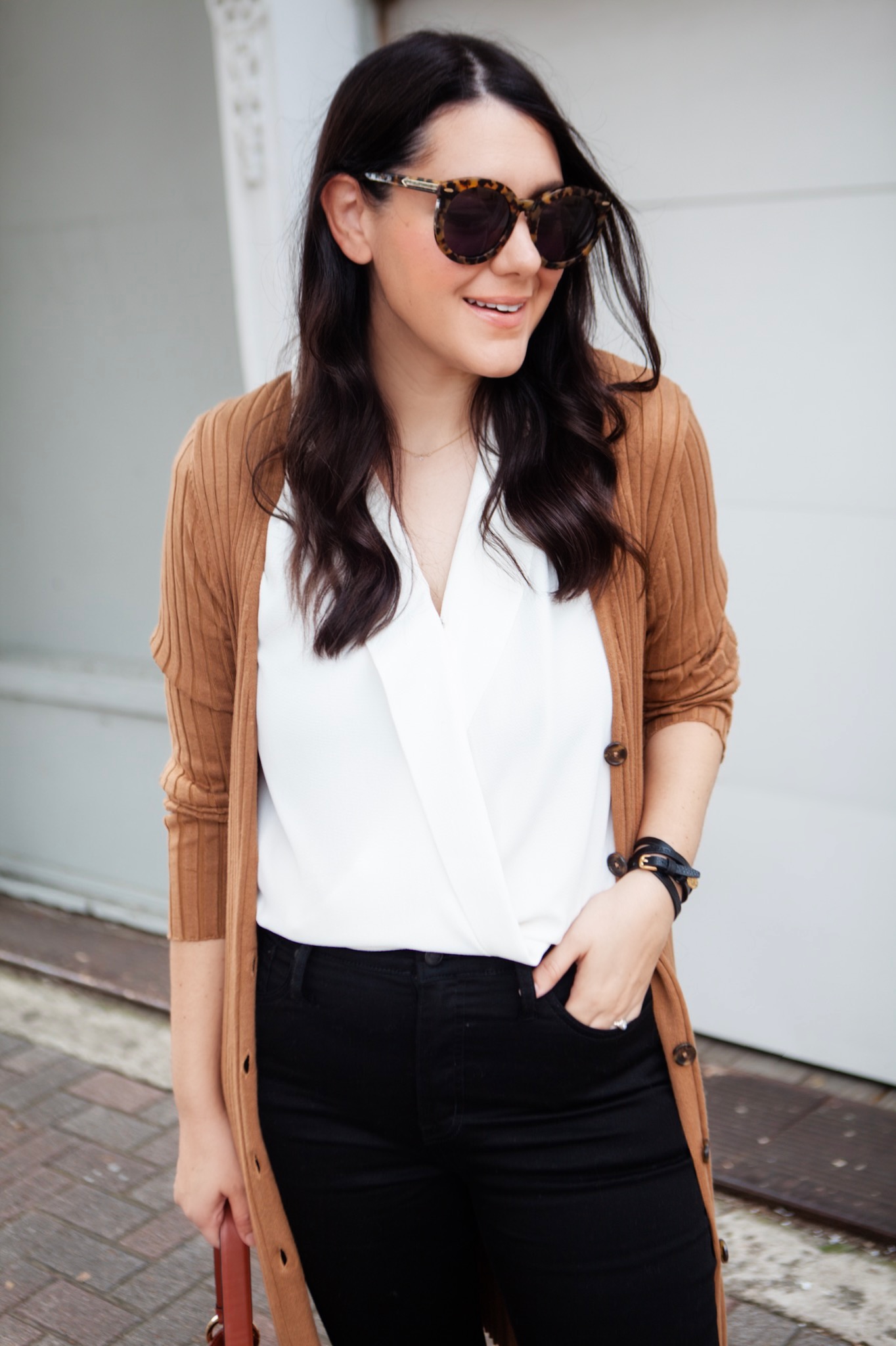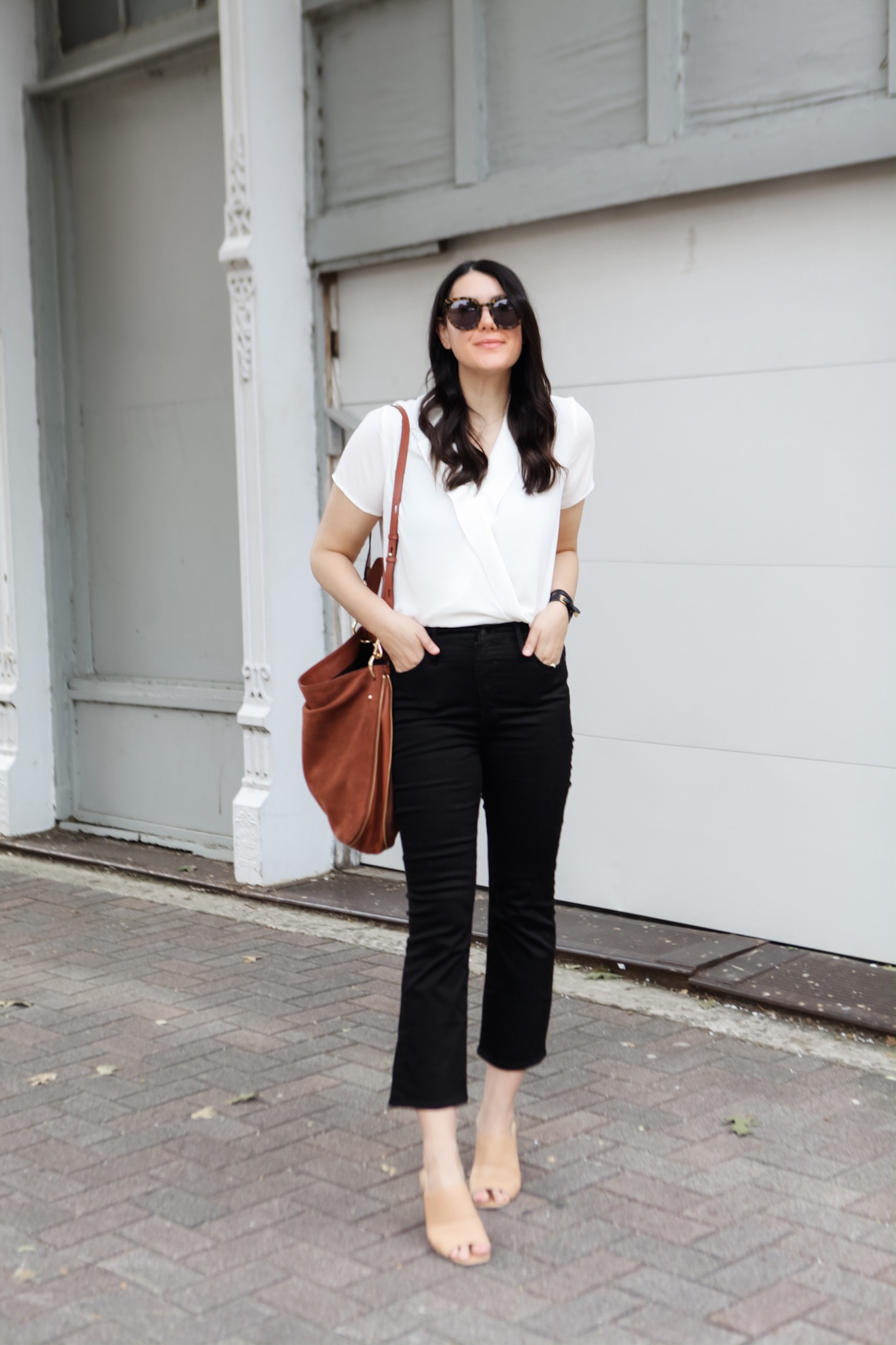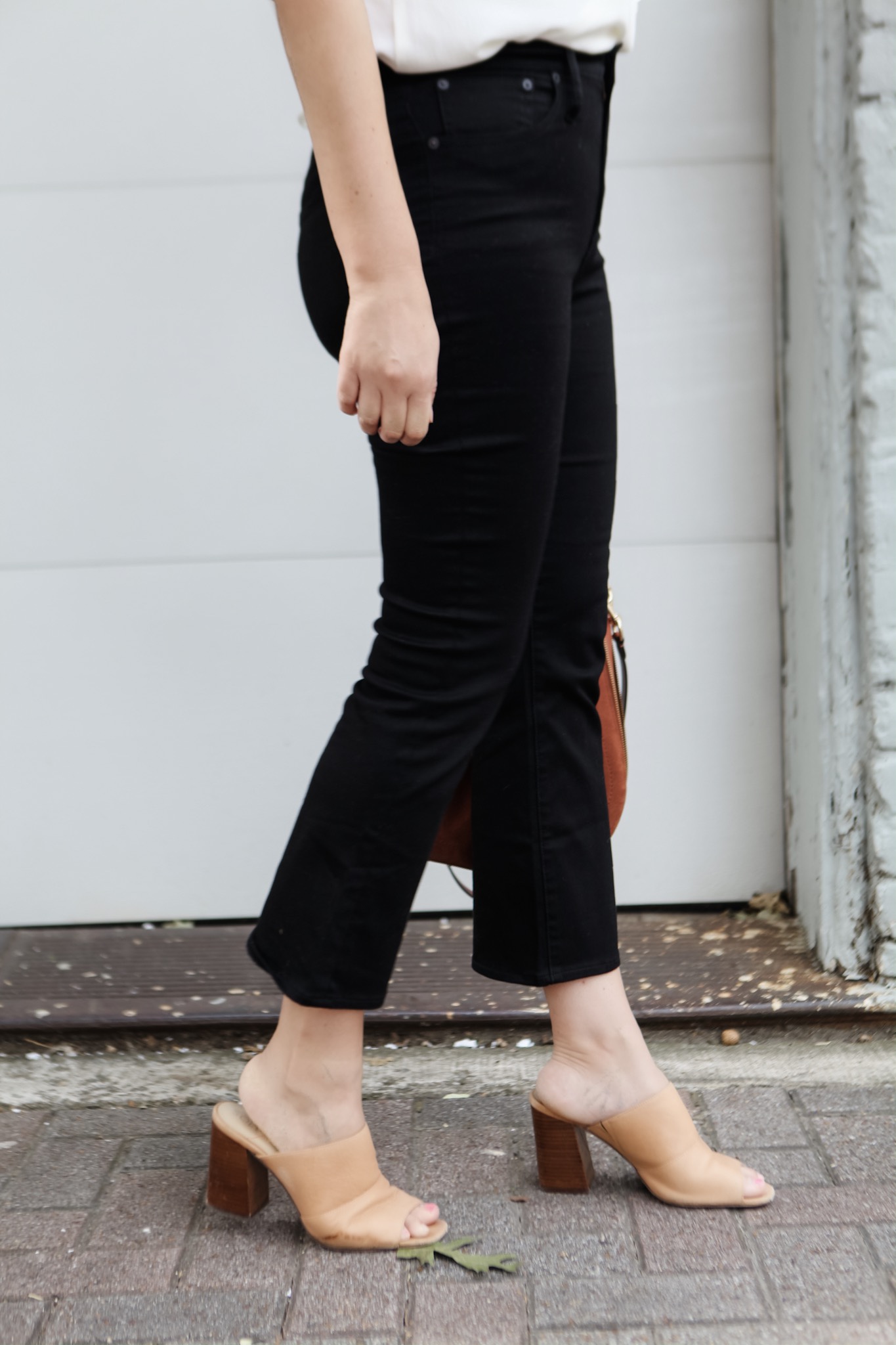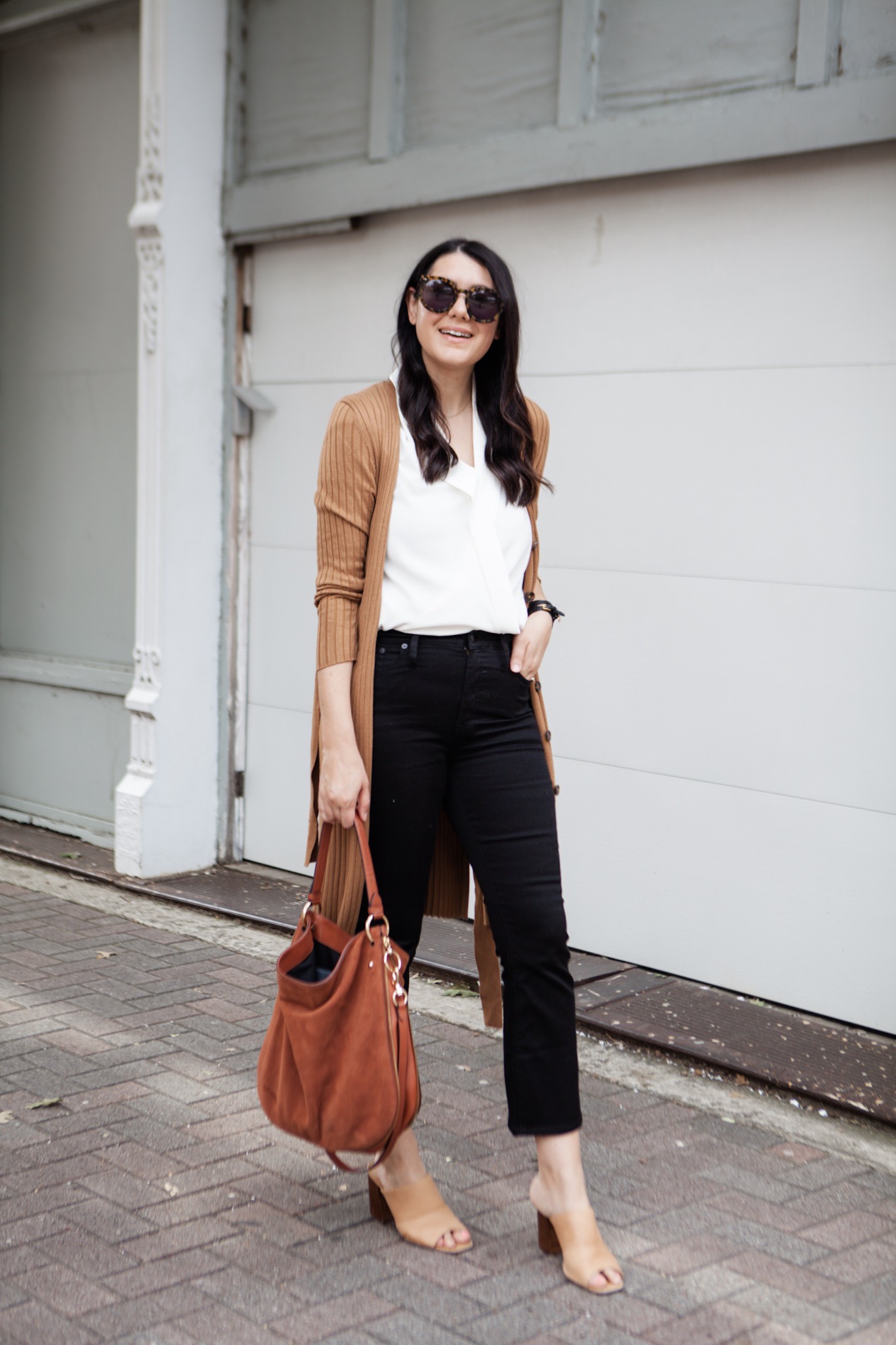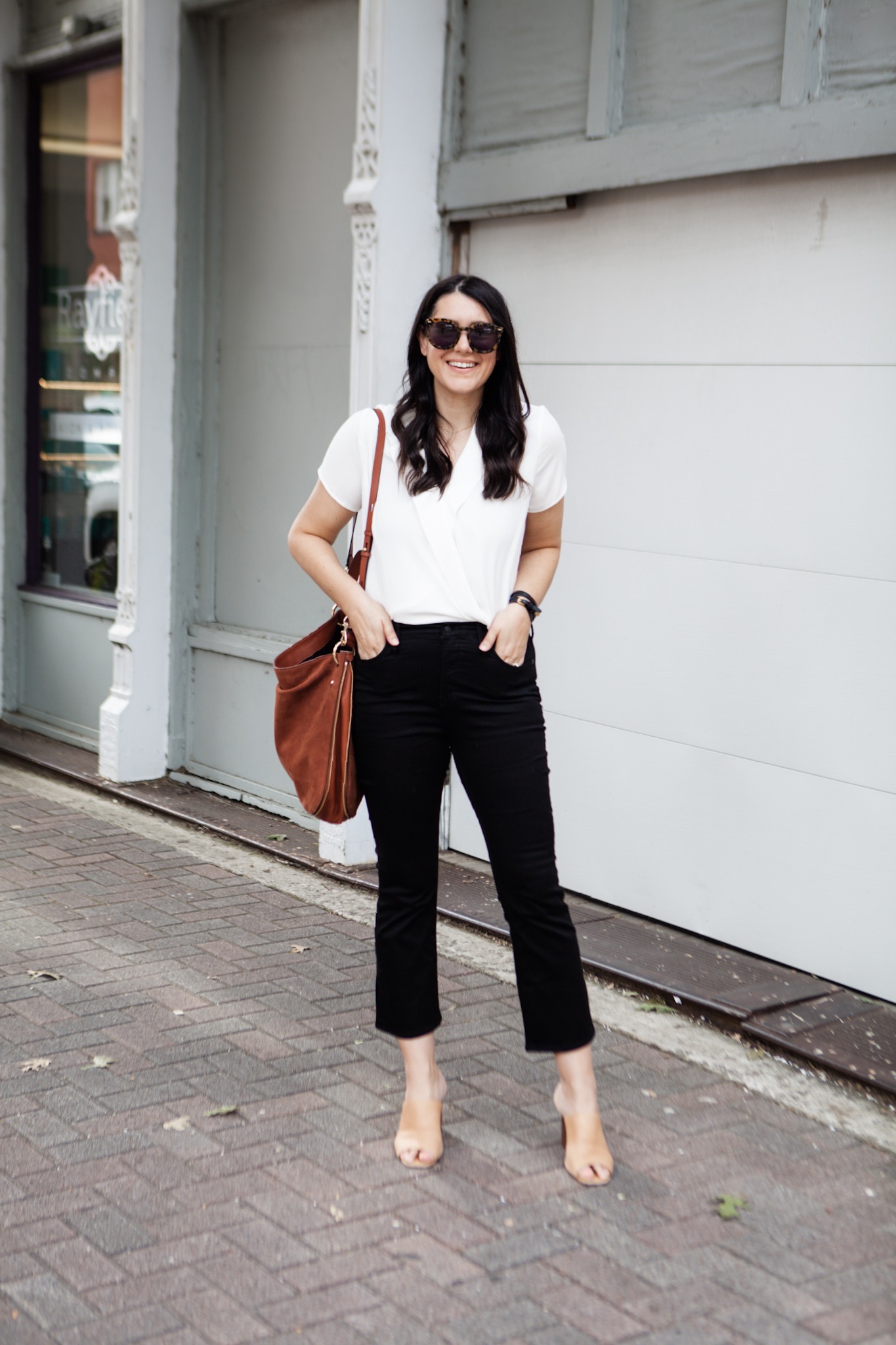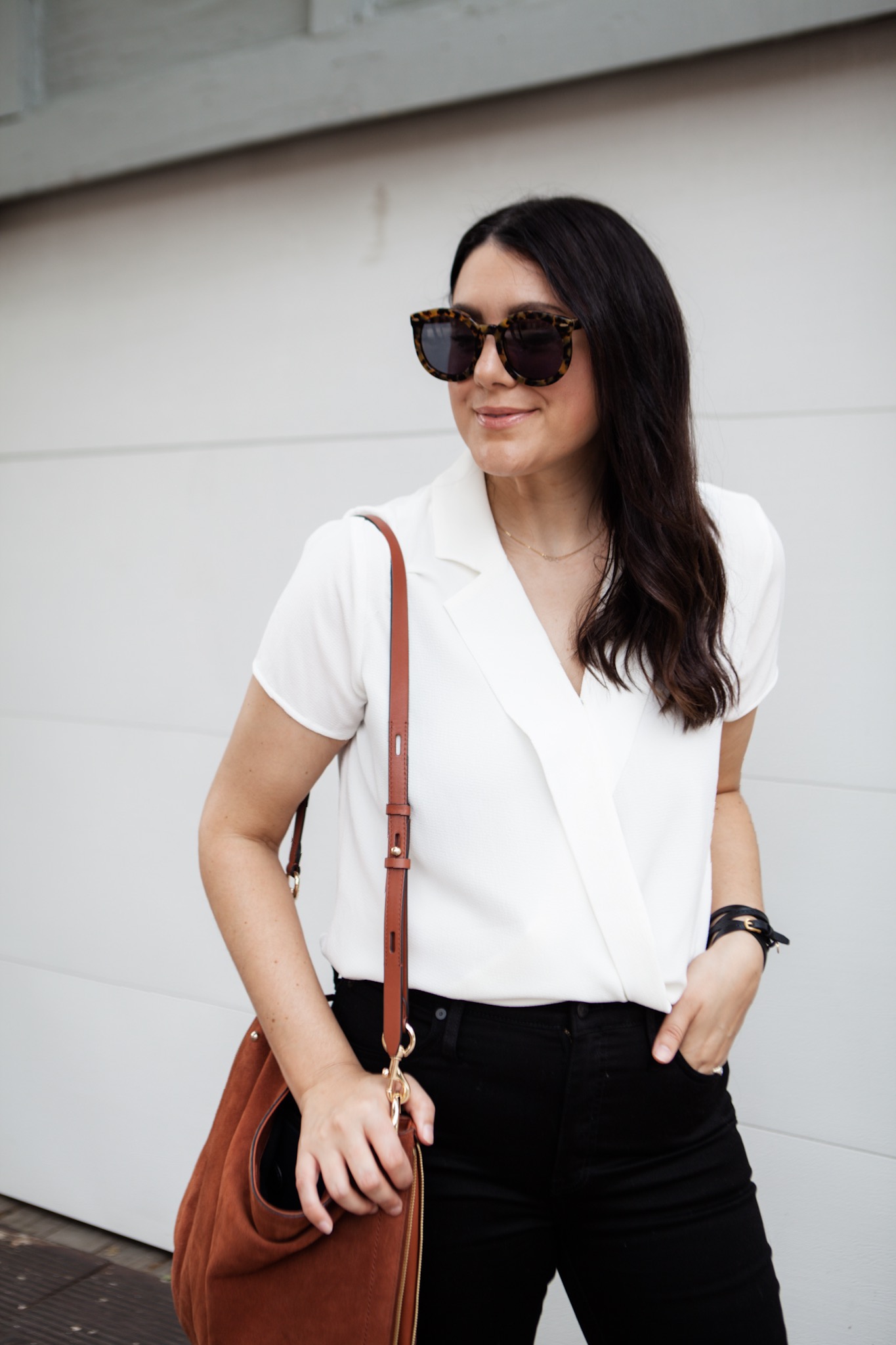 Happy Thursday! I wanted to show a quick outfit today that could be worn now and later! Let's break down this outfit!
This top is from the Anniversary Sale (which ends on August 5th, just FYI!). I really liked this outfit from my try-on (here) so I decided to re-do it in a full outfit post! Why not right? I just love the simplicity of this top but I love pairing it with a fun pair of denim. That's right I said this pair of black denim was fun — I mean how could you not love this kick flare pair of jeans? This pair is from Madewell (Also Anniversary Sale priced!) and a super cute fit. They are stretchy and can breathe, which is what I love about Madewell denim. (Fit info below!) You can find them under $100 here!
I wanted to pair this outfit with the cardigan I featured yesterday with a look that is more for fall. This is the time of year that I start thinking about transitioning my wardrobe from summer items to fall, even though I've got MONTHS before I can actually pretend it's fall. But I want to buy items that work their way into my wardrobe later so that I'm not scrambling for something warm when a cold front hits. You can't go wrong with this color combination either — white, black and camel. It's just classic all around. You can find this steal of a cardigan (under $20!) here.
Oh back to this top — I got so excited about my jeans I kind of glazed over the top. This Vince Camuto top is a textured crepe fabric, non-sheer but it does have a pretty wide gap between where it tucks at the hem (it's sewn) and the top button that keeps it together at the chest. I would suggest a camisole underneath for comfort level. Also, this top is nursing friendly! And a great office / work wear pieces. You can find it here.
I am STILL waiting for these mules to get here! I can not wait for them to show up, I think that they will be the perfect replacement for these from last spring. (These are the Sole Society Johannah Mule if you want to look for them on Poshmark!)