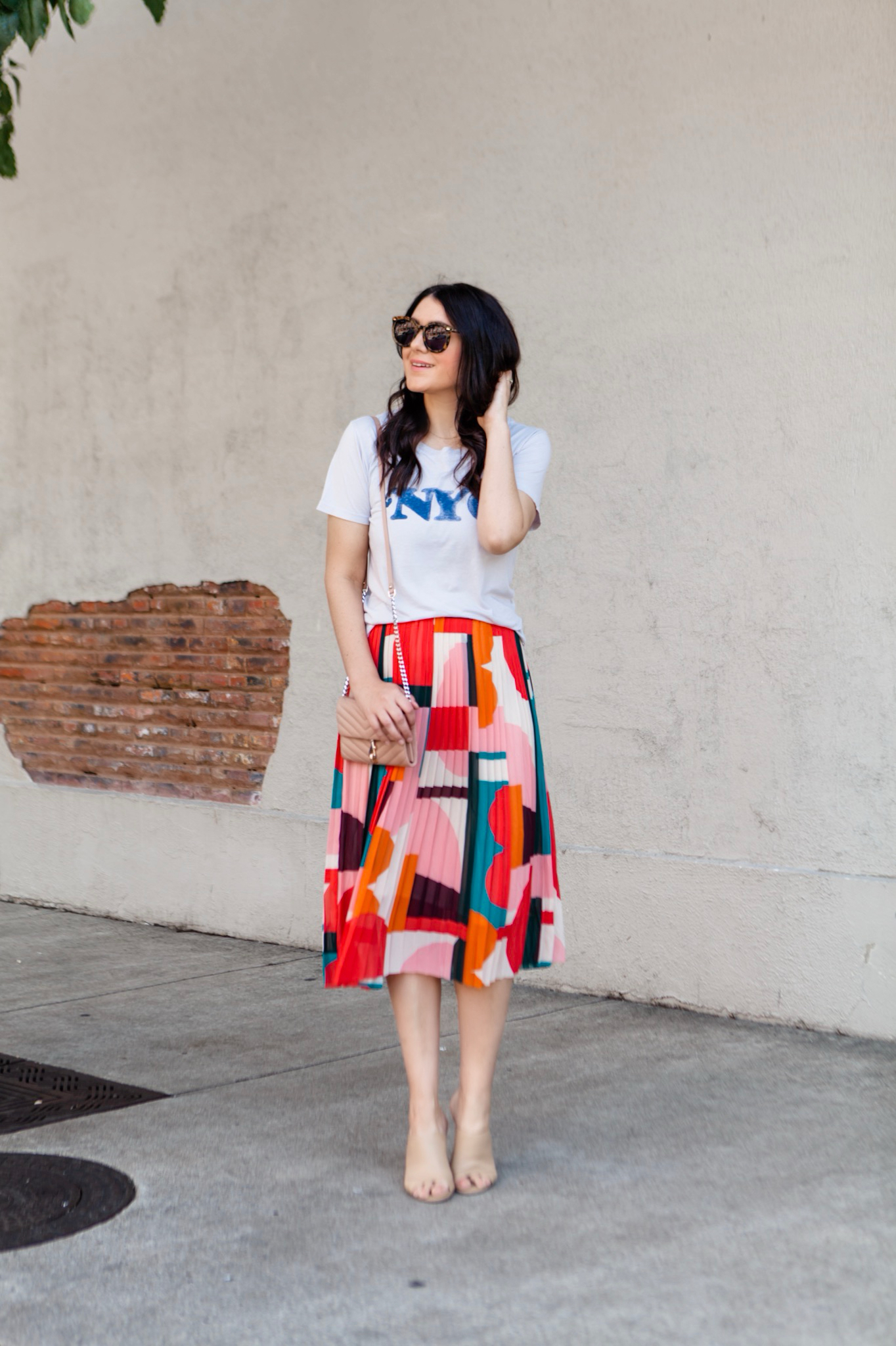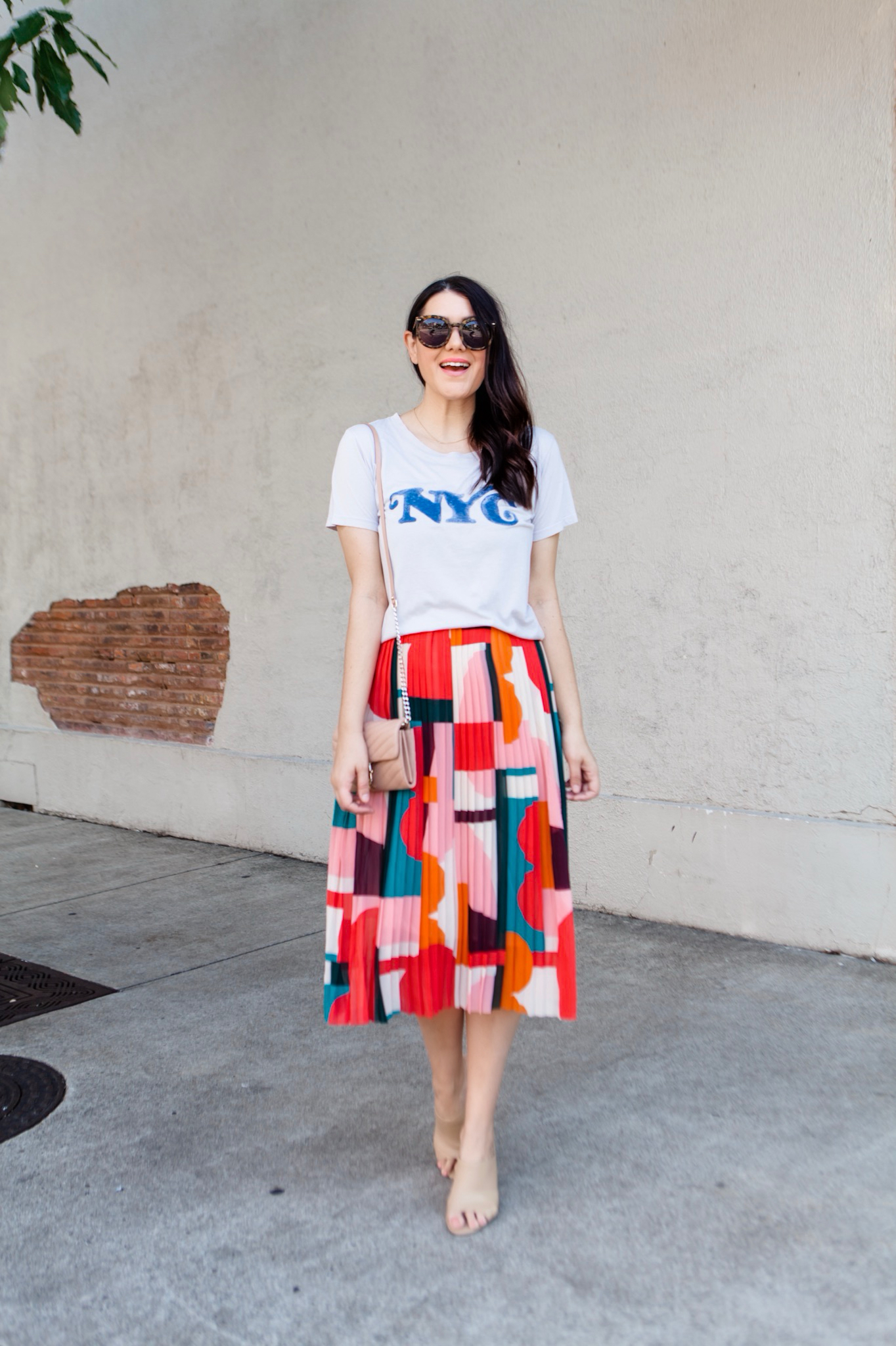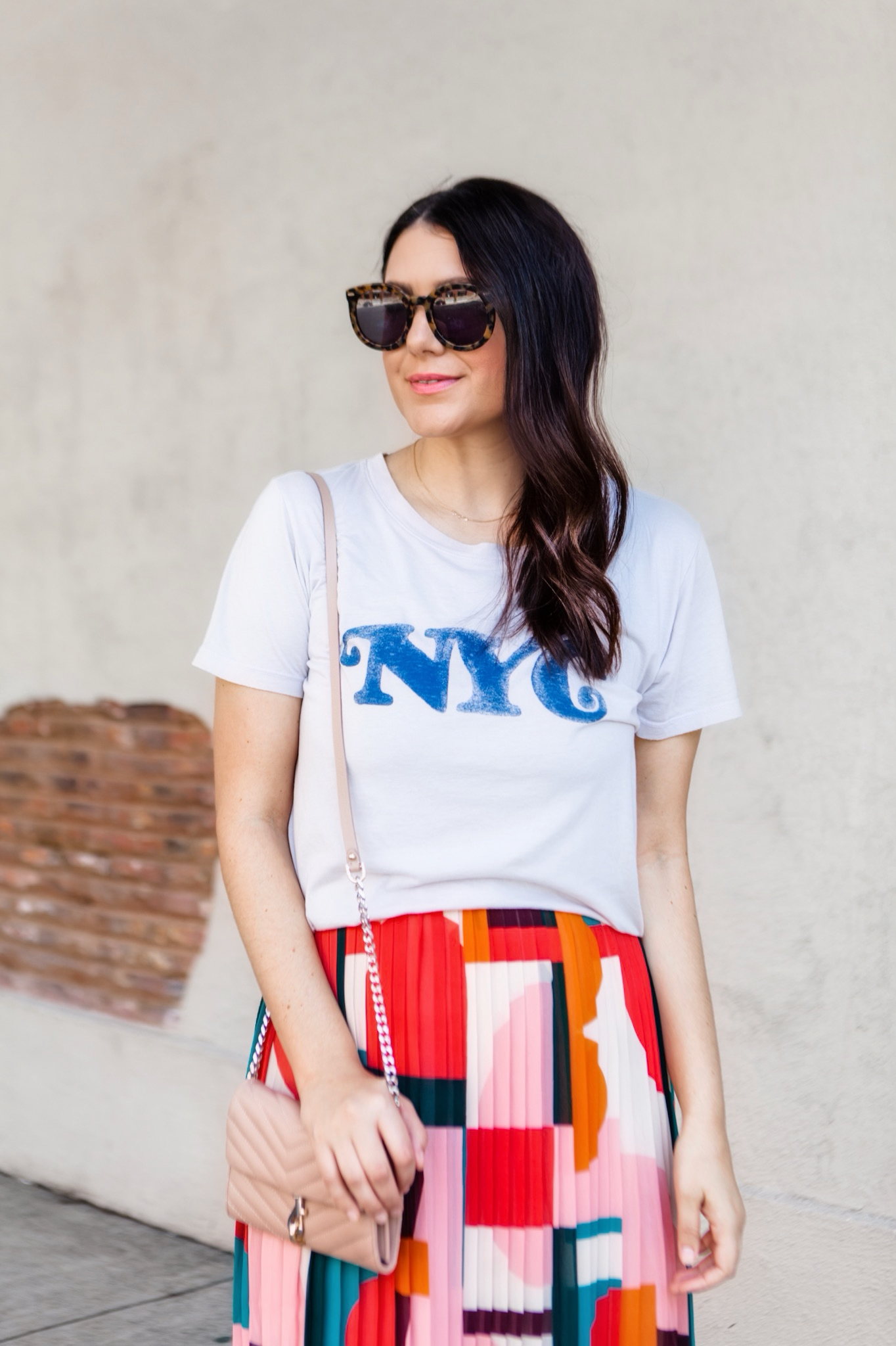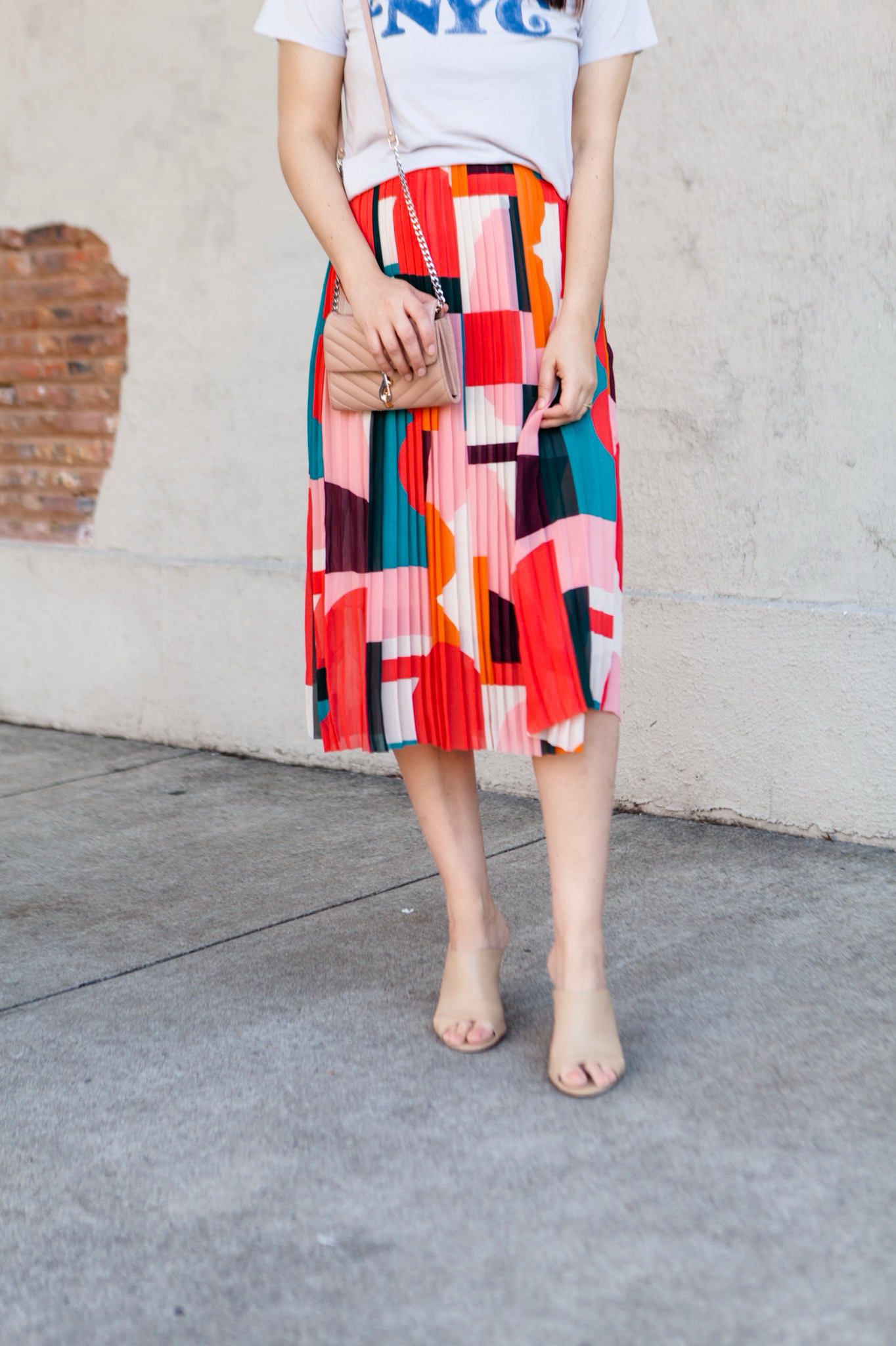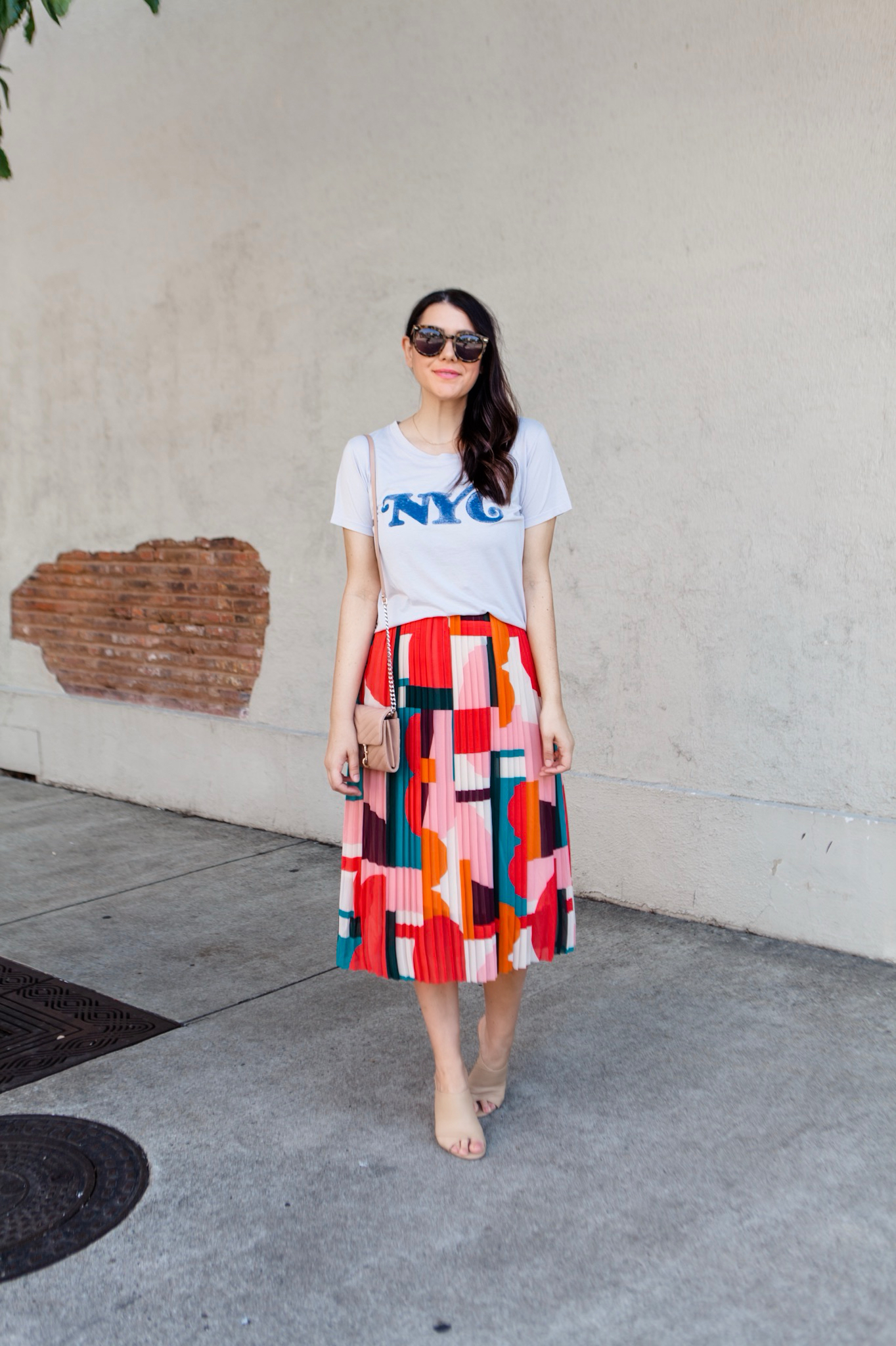 You'll have to excuse my all over the place posting schedule this past week. I had best intention (I always do) but as you very well know, time stands still for no mom. We have been on a whirlwind of a trip this weekend (yes, I do realize this is Tuesday). We went to Las Vegas early Sunday morning for our buying market for the shop. We haven't been in a few years (three to be exact!) and let's just say I was a little rusty at my time management before we left. Once you land for market, it's kind of all you think about. So in turn, my posts that we pre-shot did not get published in the timely manner I like to keep around here. So this is Monday's outfit on a Tuesday and my brain still thinks it's Sunday. So there you go. You thought that I meant my outfit was all mixed up but it's actually my brain I'm talking about. I wish I could say that you are surprised, but I know you know me better than that.
As you can tell or will be able to tell this week, I went on a trip to Anthro last week. I bought this amazing dress for no freaking reason (seriously, I've got to find somewhere to wear this to) and I found this skirt and tee. Could this skirt be any more Anthropologie if it tried? No, no no it couldn't. I saw it online a few weeks ago and then when I saw it in person, I knew it had KENDI written all over it. I could have easily paired it with a nicer top or blouse (or a sweater later on!) but this tee won me over because it's so freaking soft. It feels like pajamas and that's the energy I want to bring into this fall. I am in the 8 of the skirt and it's TTS for me! You can find it here.
Find this tee here! I am in the medium, but it's a nice loose medium. Size down if you want a closer fit.
I have so much more to say about market, etc but I think I'll wrap this post up and save my words for when I've slept a bit more and had a good, long hug from my almost 2-year old! (Can you believe that?? Two tomorrow!) I will leave you with this nugget of wisdom though: Don't book flights where you have to leave your house at 3:45. That's stupid and you know it.