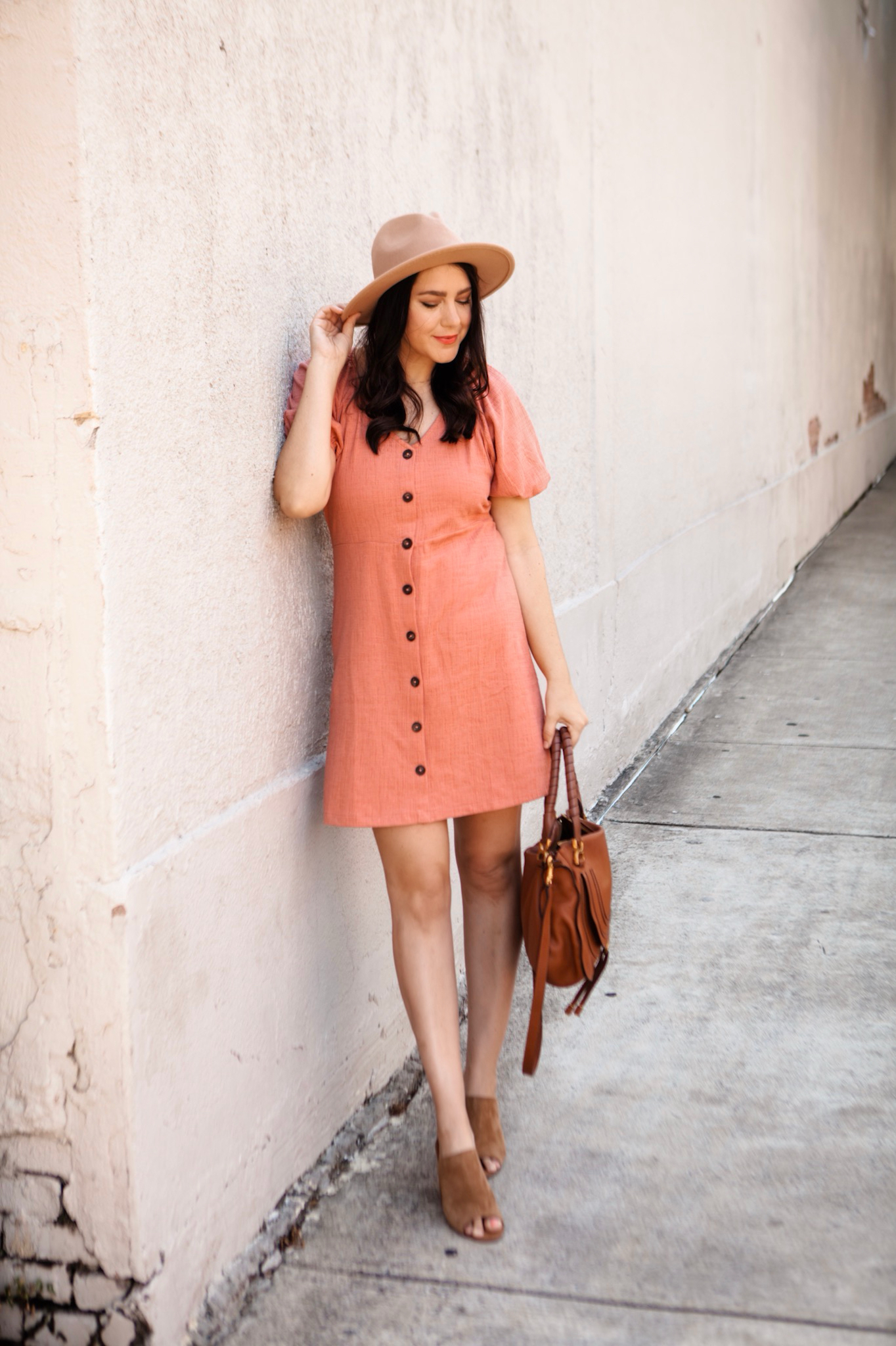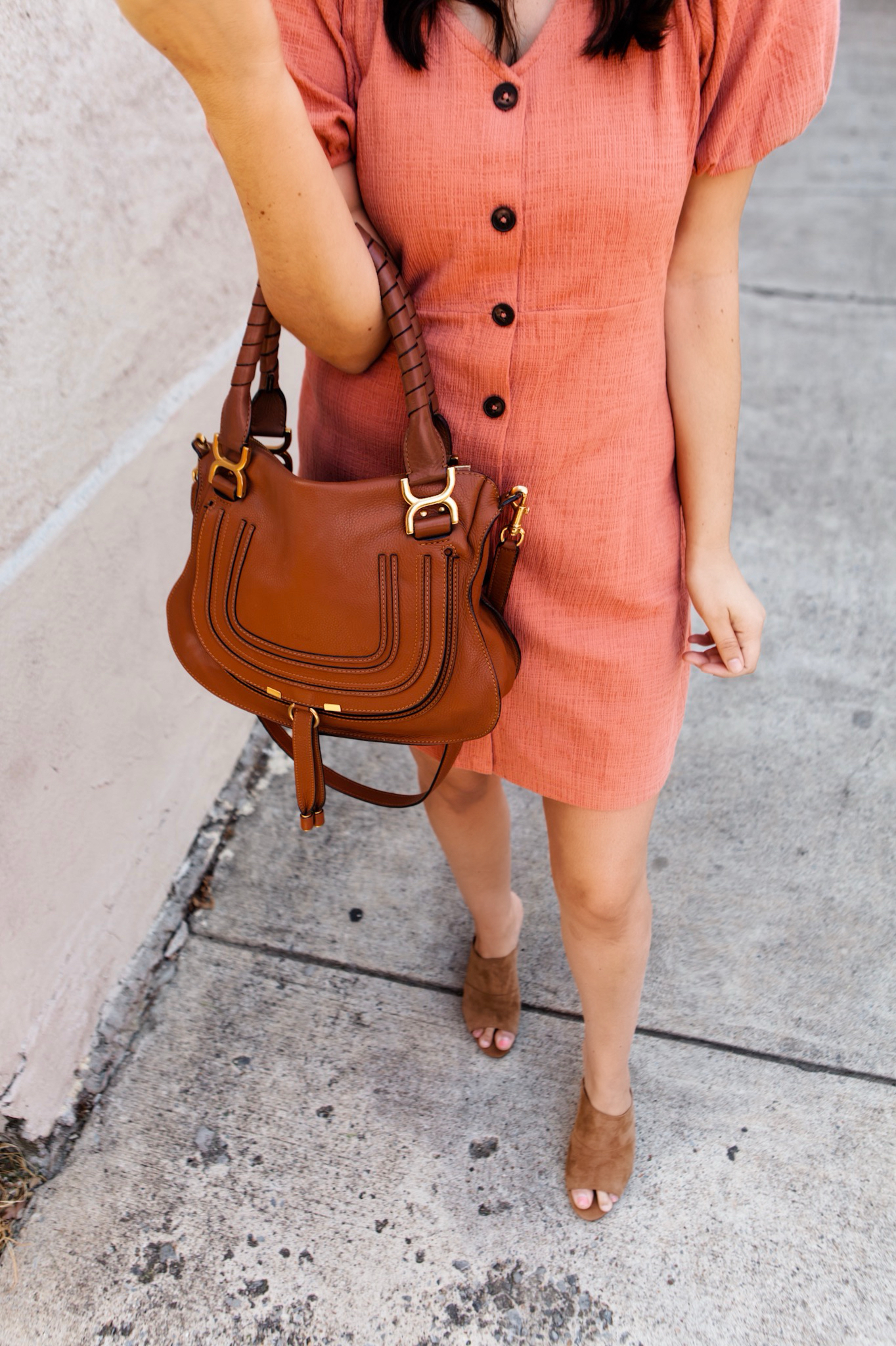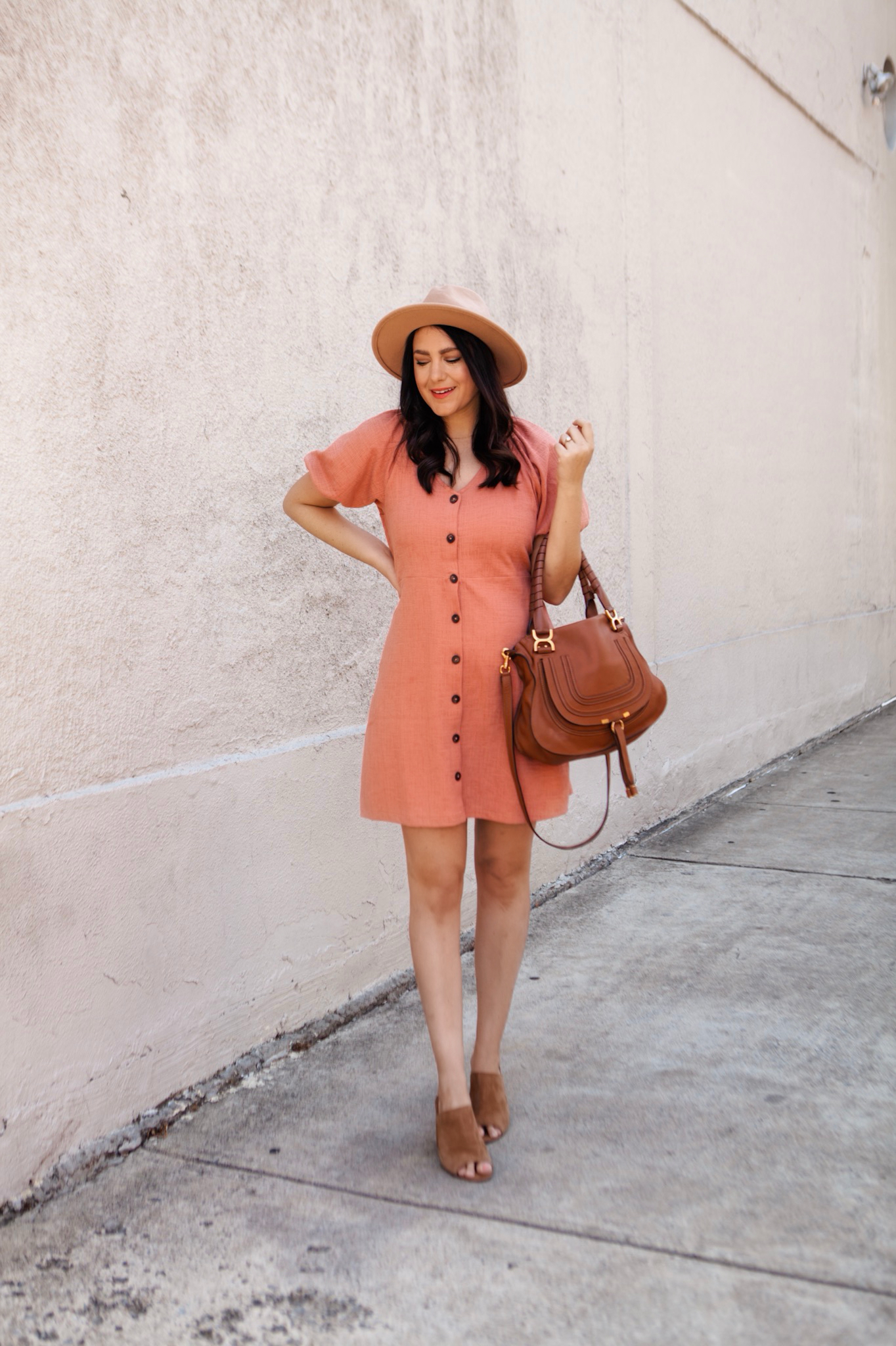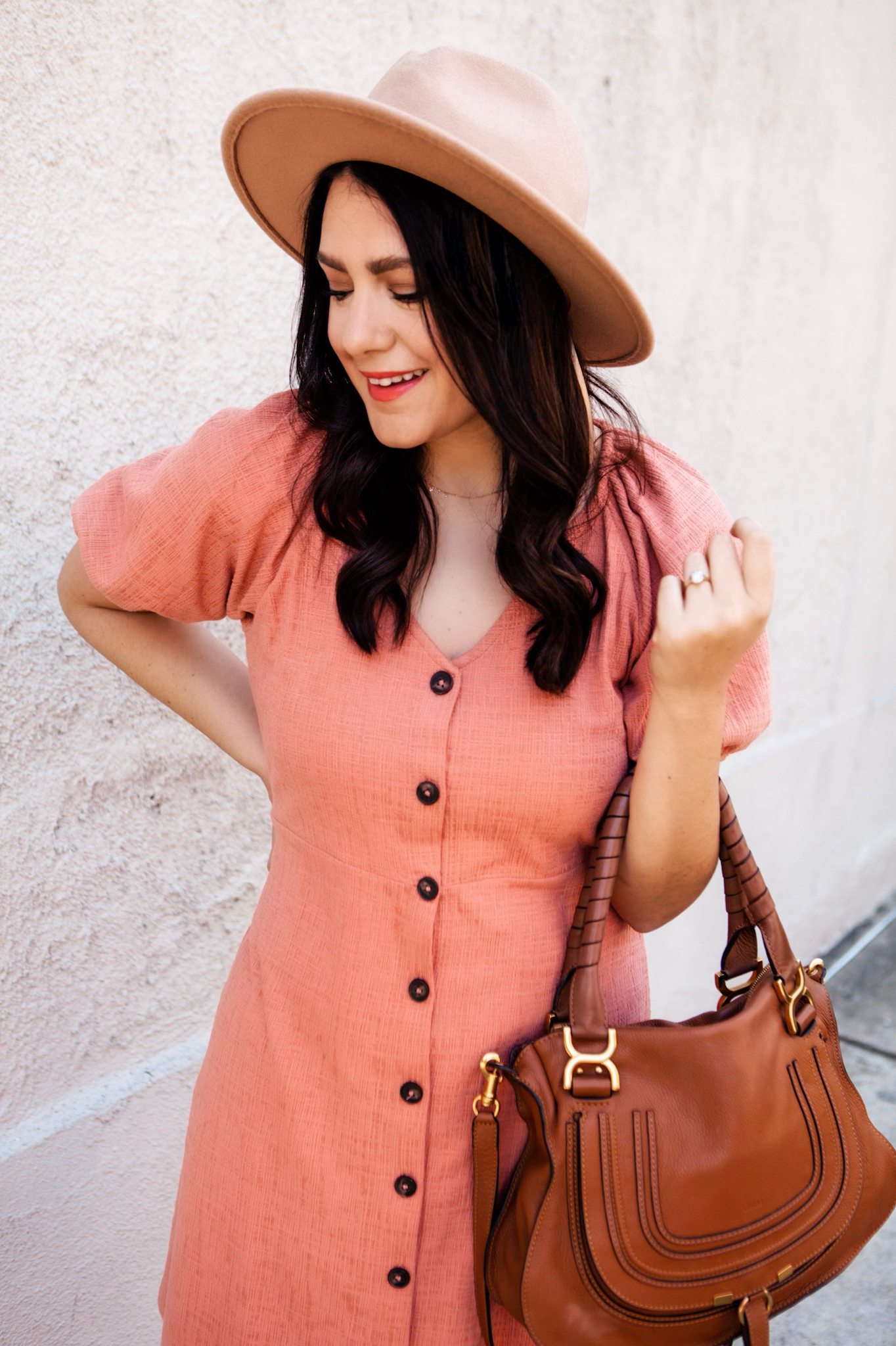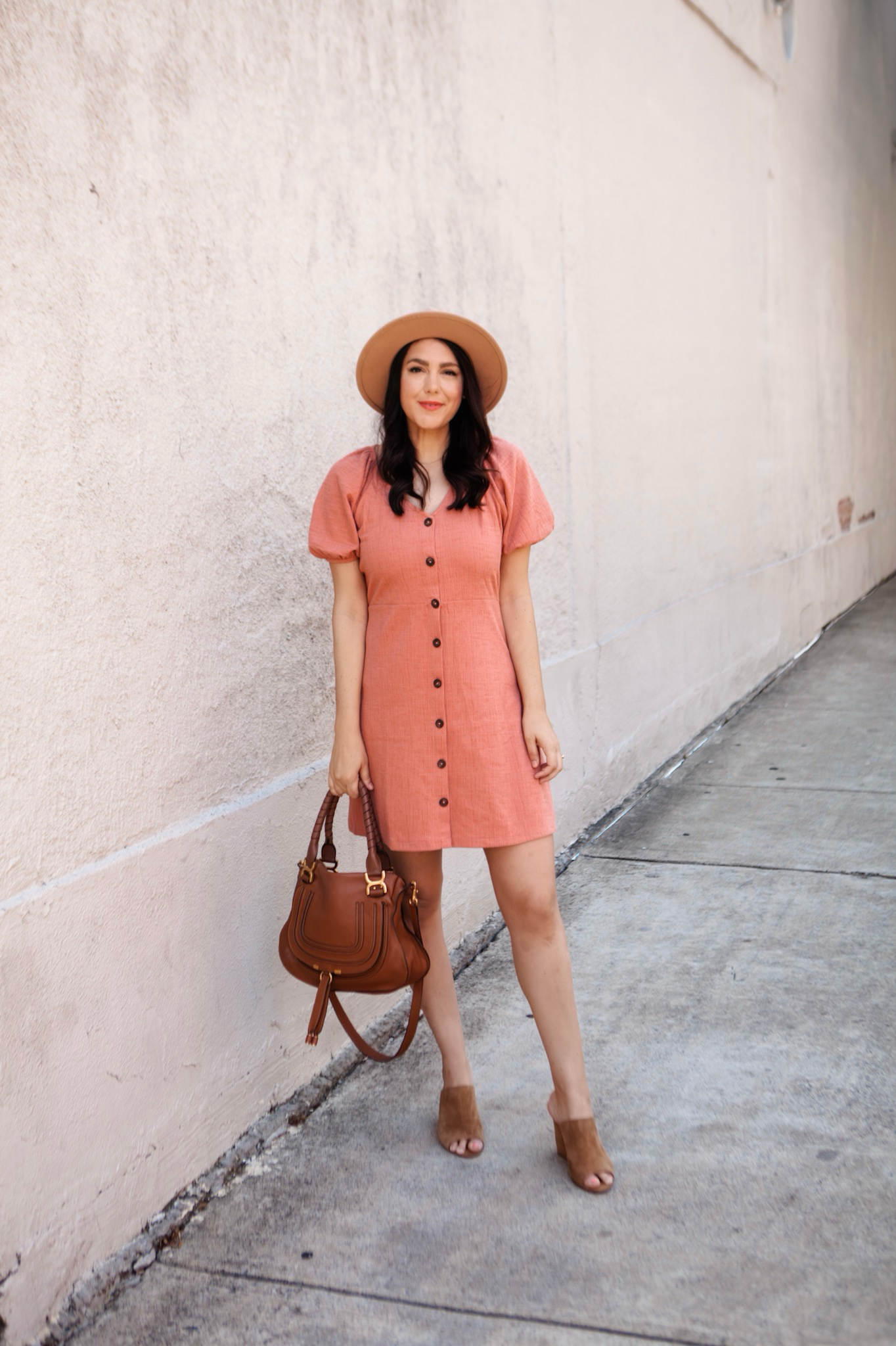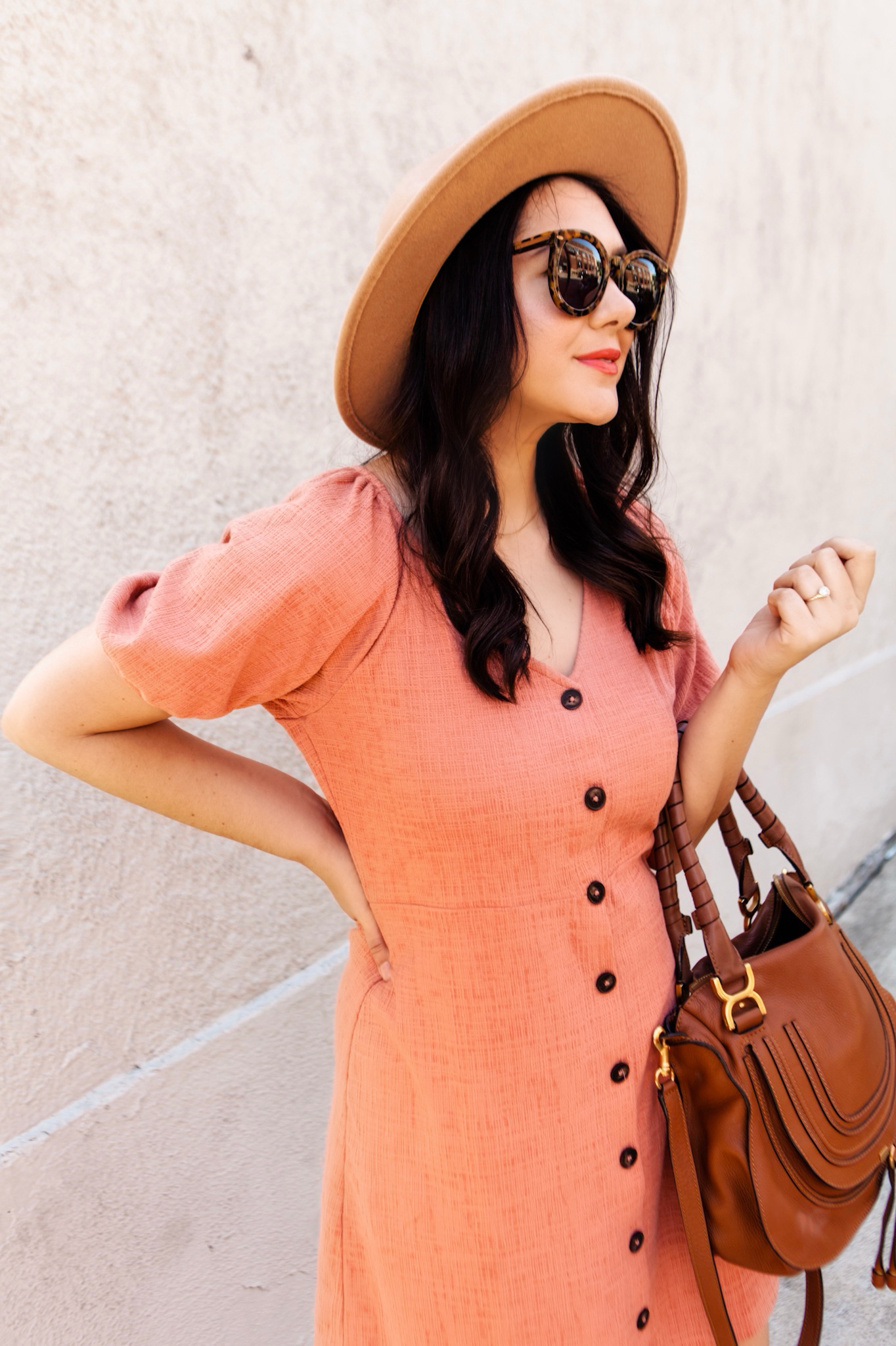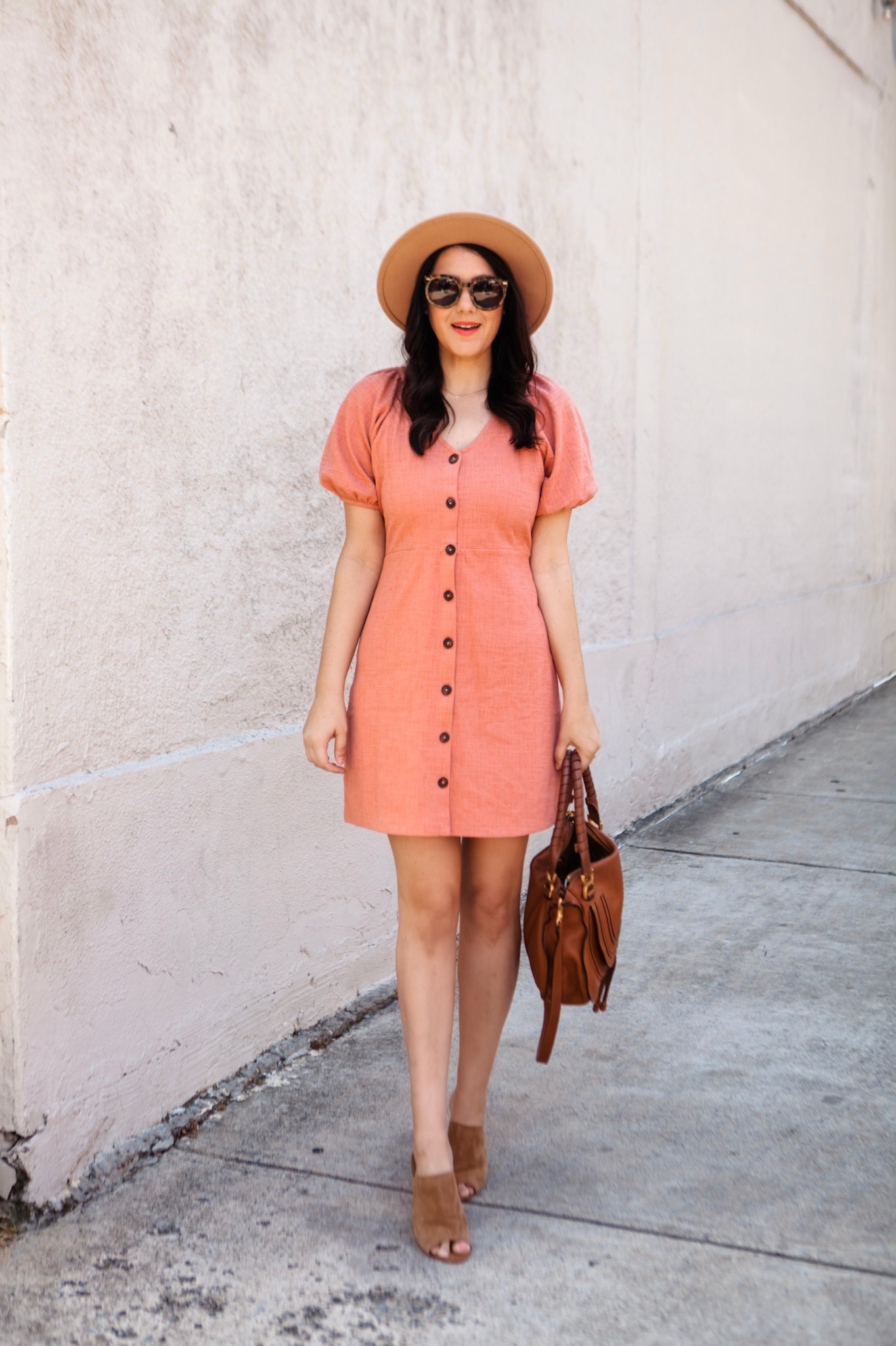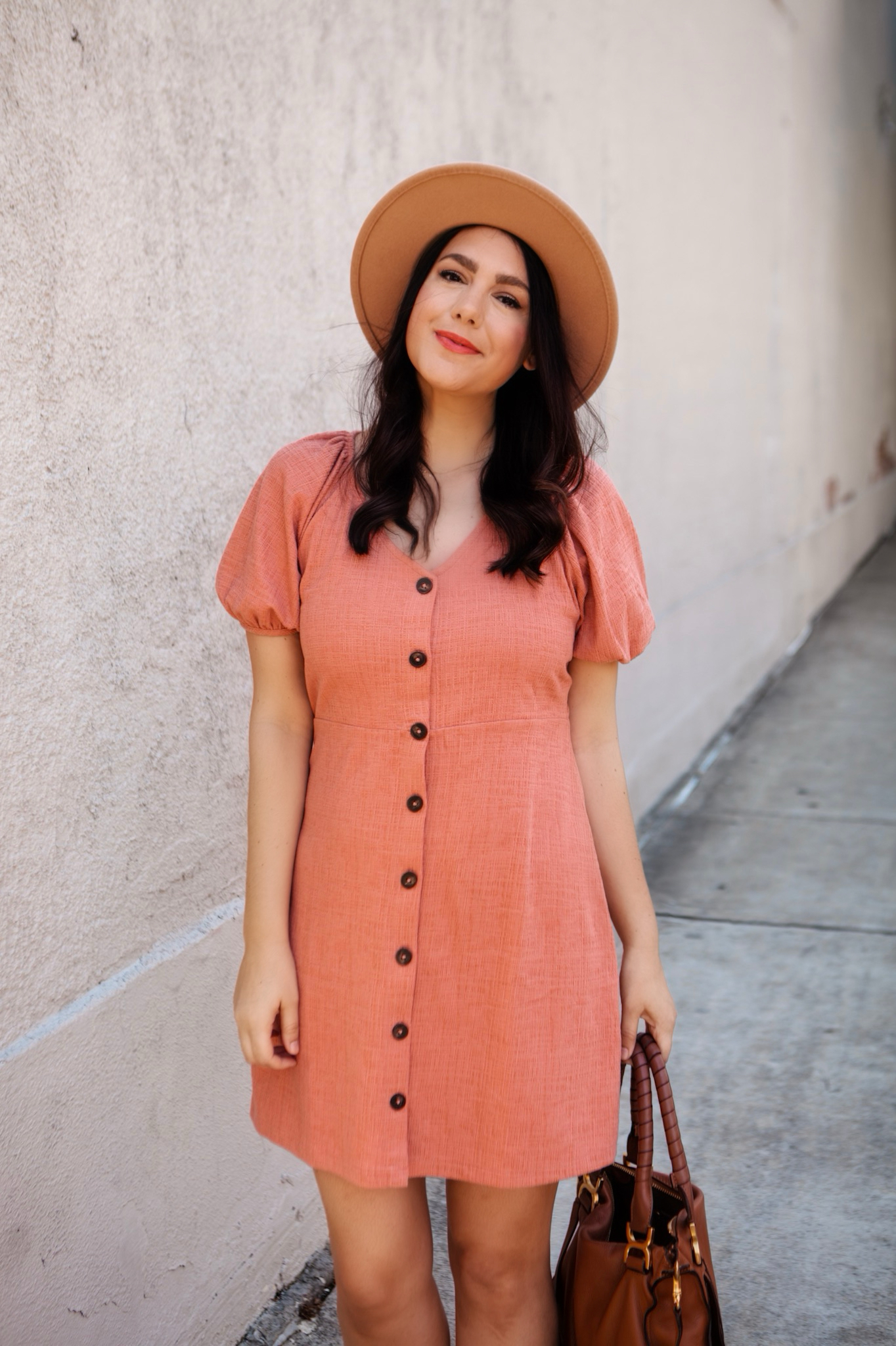 Continuing my theme of 'It's just August, Kendi' I am wearing a dress because it's blazing outside even though yes my head is screaming 'but it should be fall'. Well, it's not okay brain? Now get yourself inside before you melt.
Do you ever buy something — say this dress for my own example — and you LOVE it but you go back and see that it's in another color and you have buyers remorse? I'm having color regret right now. I was certain about this coral hue but now all of a sudden, I'm like that mustard yellow is calling my name. I love the fit of this dress — it surprised me actually because usually this Texture & Thread brand at Madewell is quite misshapen on me. It's usually too tight for the boobs but not this dress, no ma'am. (Side note — nursing friendly!) It works for us heavily chest blessed ladies. I would say size down if you don't need as much room in the chest area, but overall it fits true to size and so cute.  Find this dress from Madewell here.
Now for the real question — should I get the yellow one instead? I'm leaning towards yes so you're going to have to do some real convincing to tell me no.
I found these mules in my closet clean out and honestly, I'd forgotten about them. I wish they were still in stock because they are super comfortable, I'm so glad I re-discovered them in that hot pile of chaos that was my closet. (Remember, I didn't take before photos so don't even ask.) Honestly, I'm just waiting for these mules to come in (they are finally arriving today from that first week of the Anniversary sale!) but I'm glad to have found this darker option hiding in my closet as well. I've found a few dupes to this pair below, if you like the way this whole outfit looks!
Okay but for real — should I switch this dress for the mustard? Ketchup or Mustard? Help a friend out.