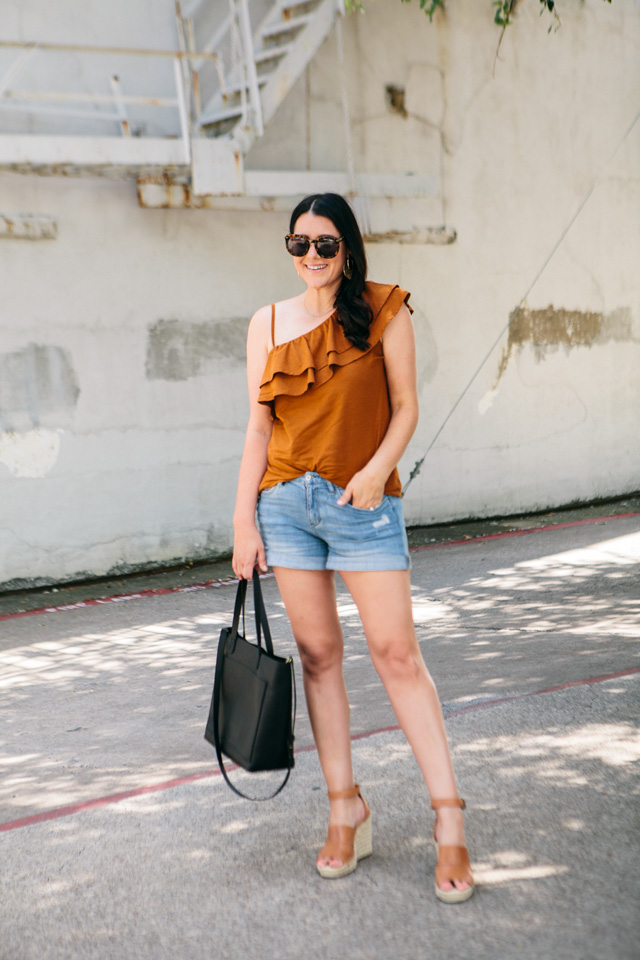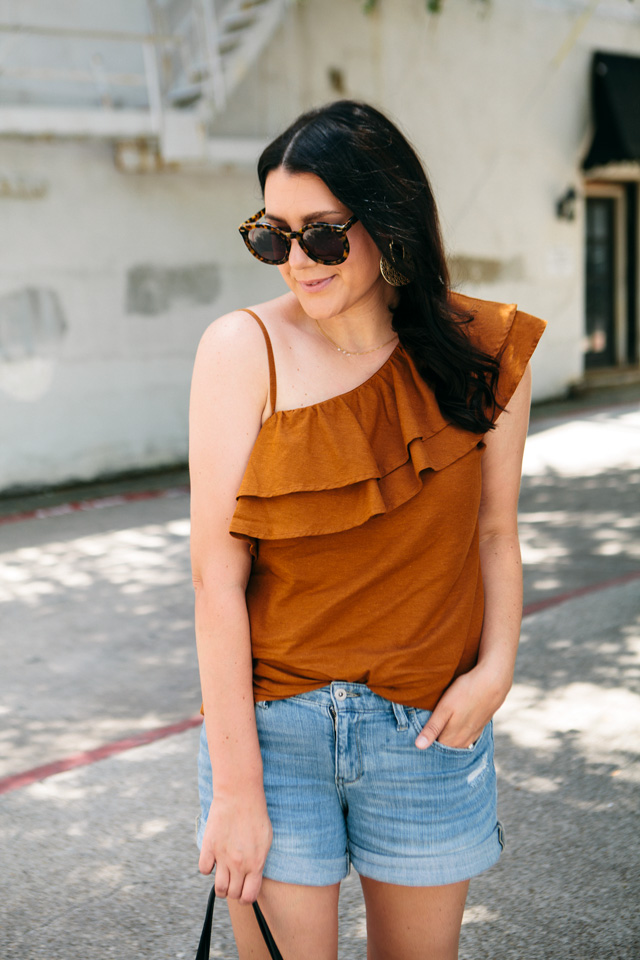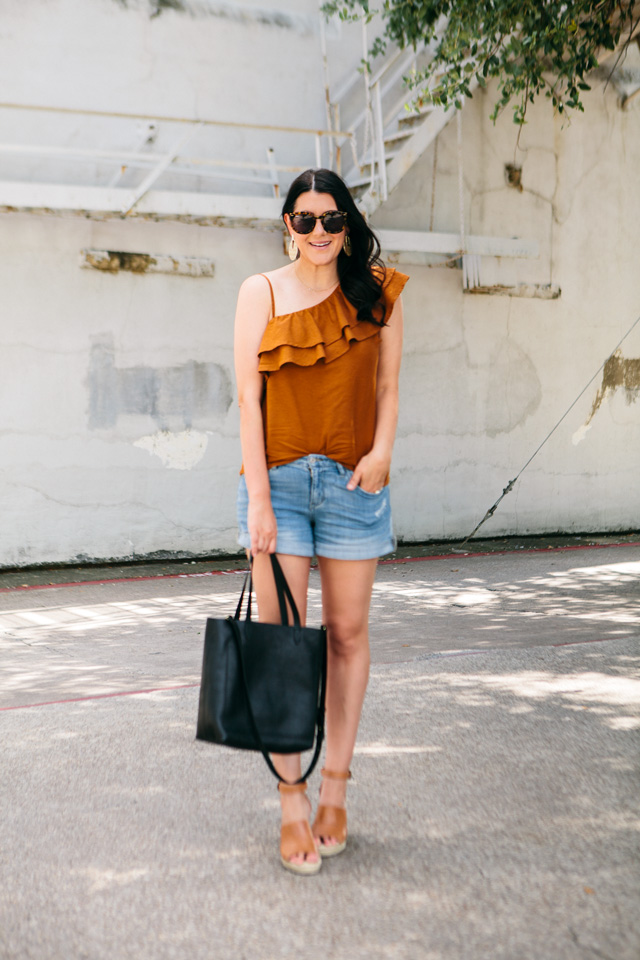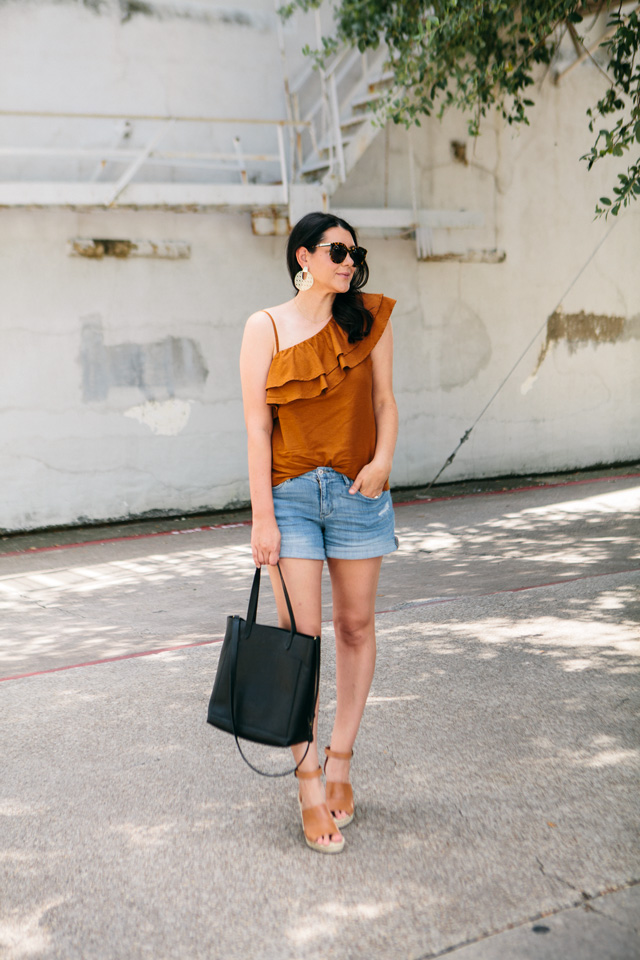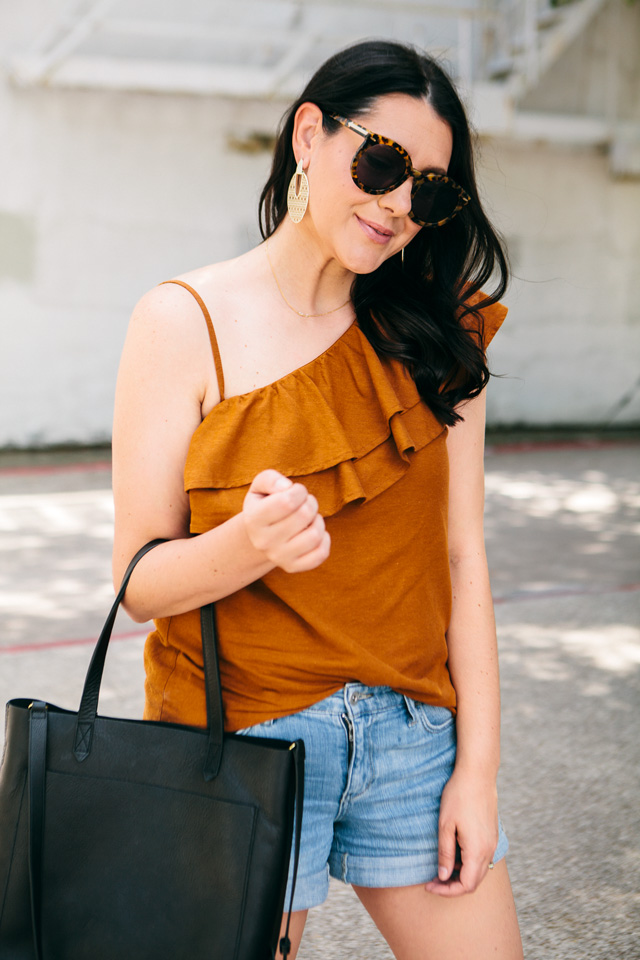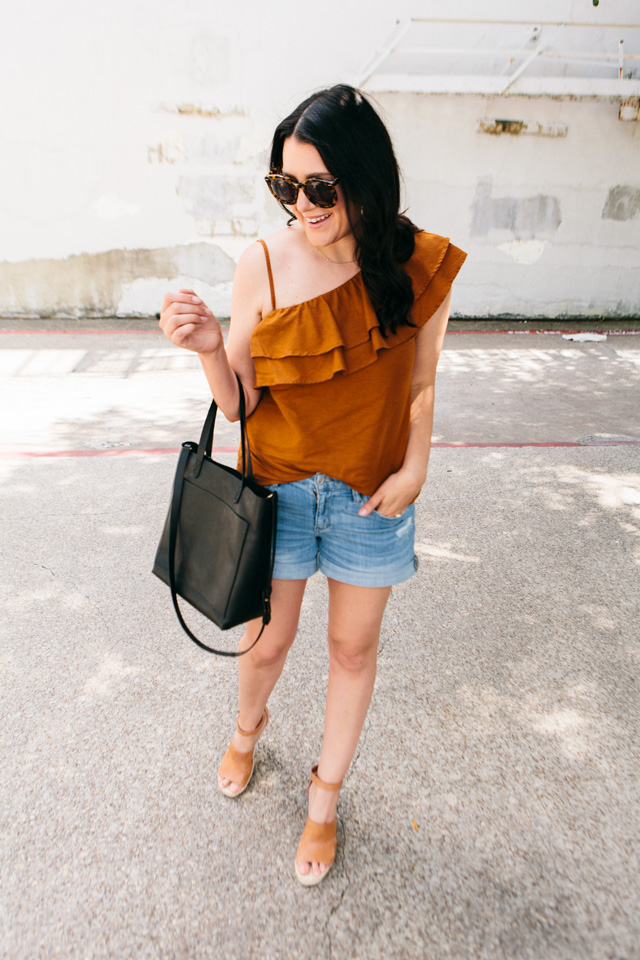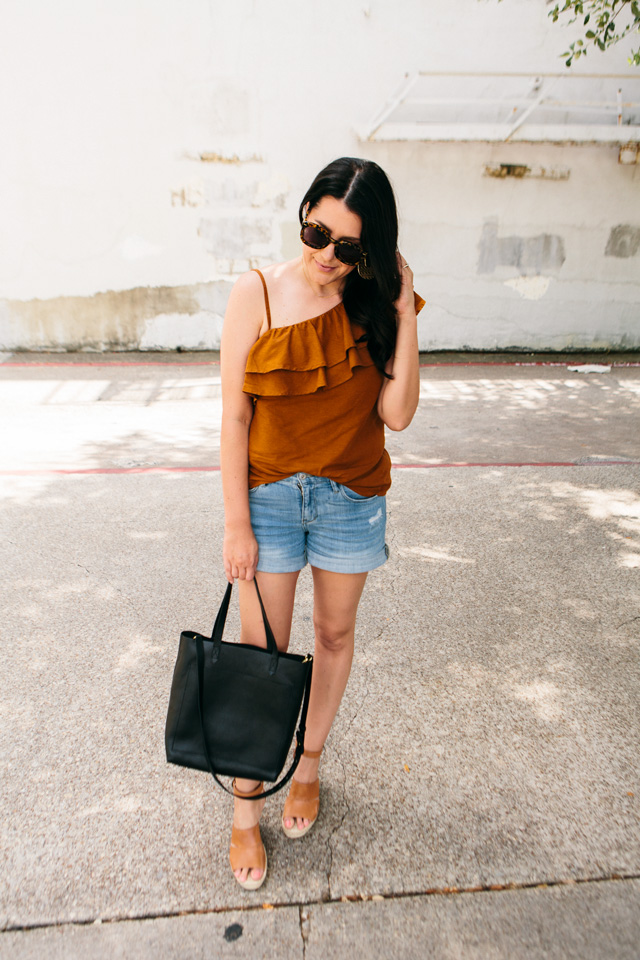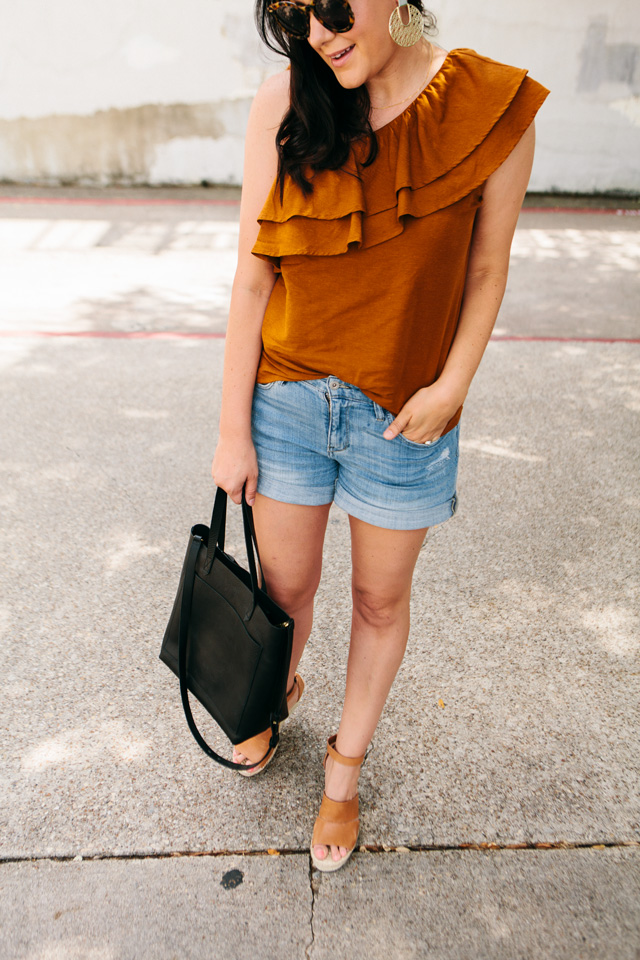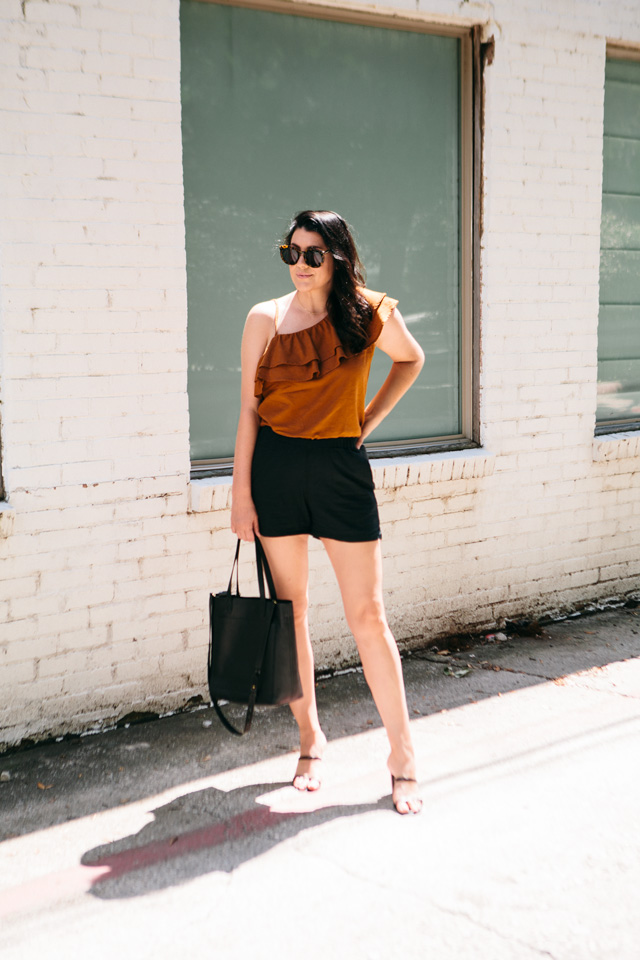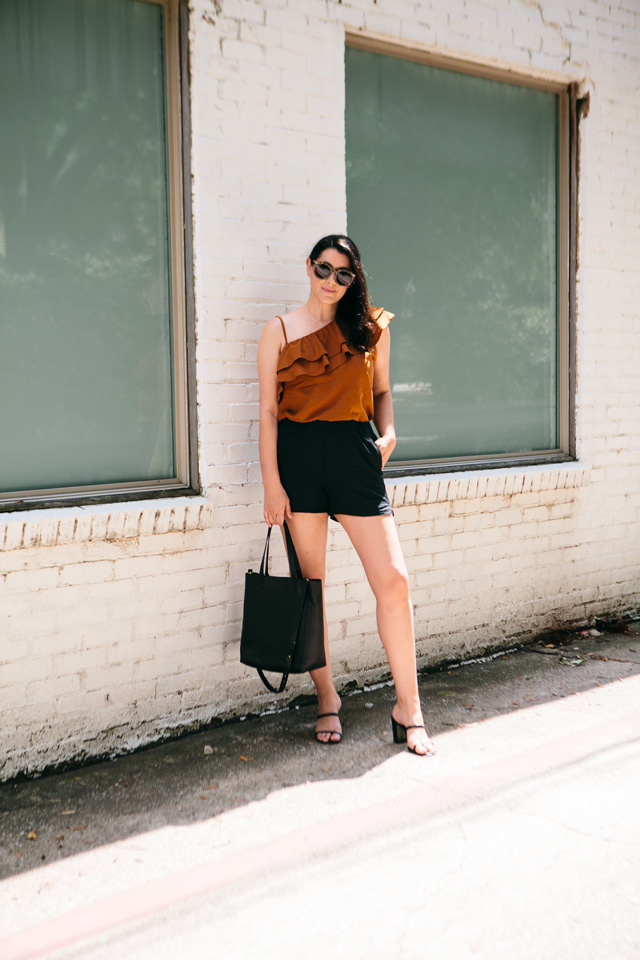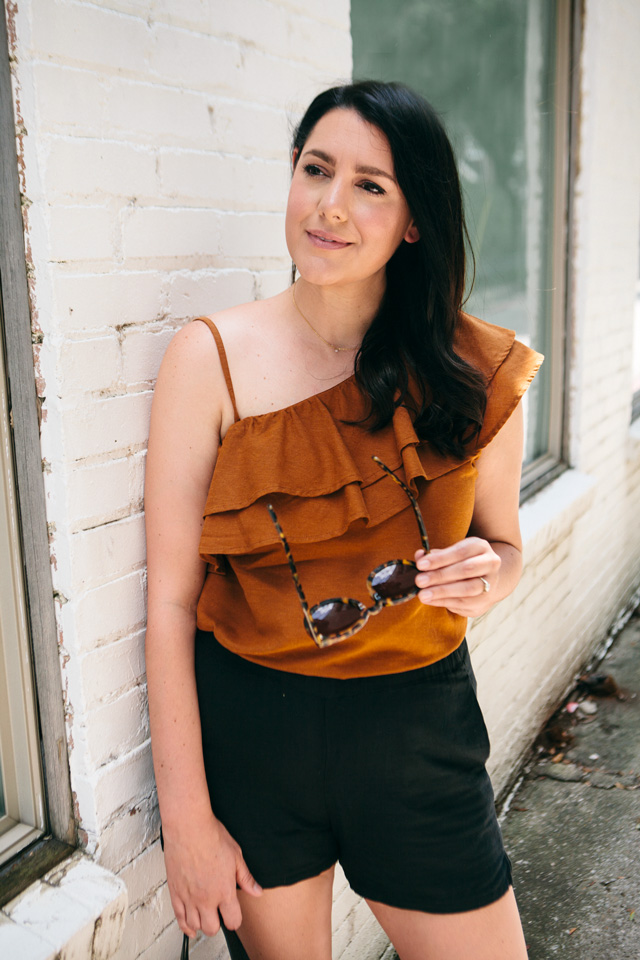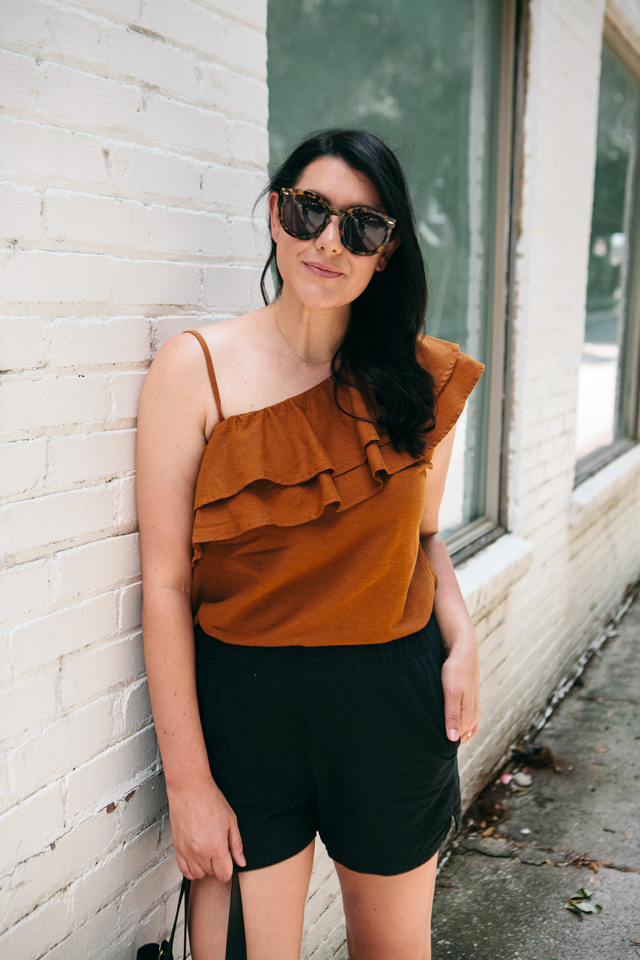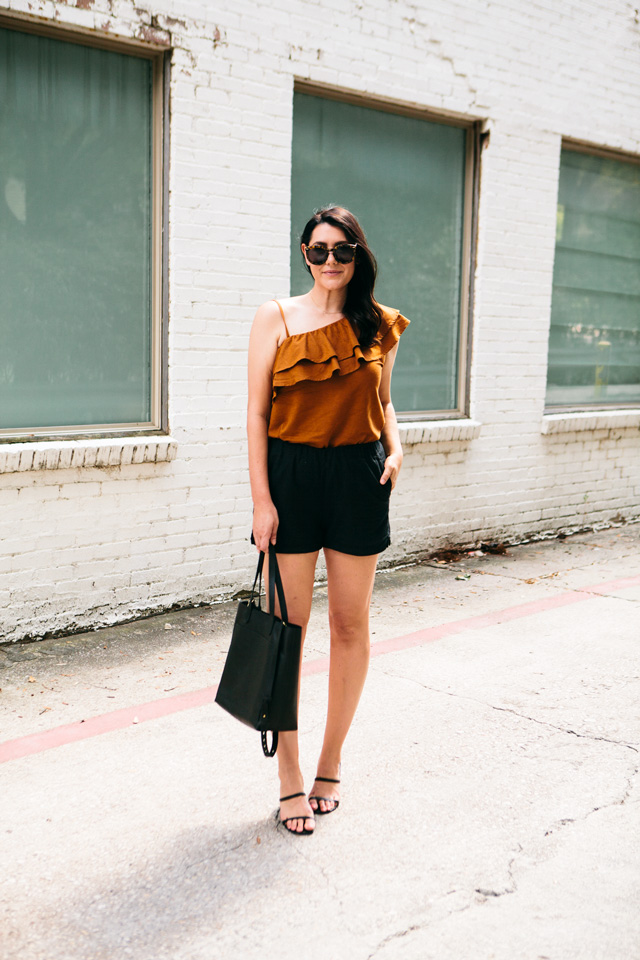 So admittedly, this is just a switch of the shorts and shoes but I find these outfits so different! The first outfit has a more casual, weekend vibe and the second feels so date night to me. In fact, that's where I wore the second one to — a quick date night last weekend. (It was a late afternoon date because we take what we can get.) But tossing on this pair of shorts with a pair of heels, instantly dressed up the usually very casual shorts. (If you haven't picked these up yet, these are my top selling shorts from last month! You can find them here!)
I wore this top with white jeans a couple of posts ago (see it here) and loved how dressed up the whole outfit felt with heels and all. So with these two outfits, I knew I wanted to make this ruffle top a bit more casual and approachable. Nothing like a pair of denim shorts to make a top feel casual. A quick note: this top is on sale this week! You can find it here. Stay true to size, or even size down one if you're in between sizes! I'm in the medium.
This makes outfits 24 & 25! Only a few more to go until my summer remix is done!