*This post is brought to you in collaboration with Jockey! All thoughts and opinions are my own.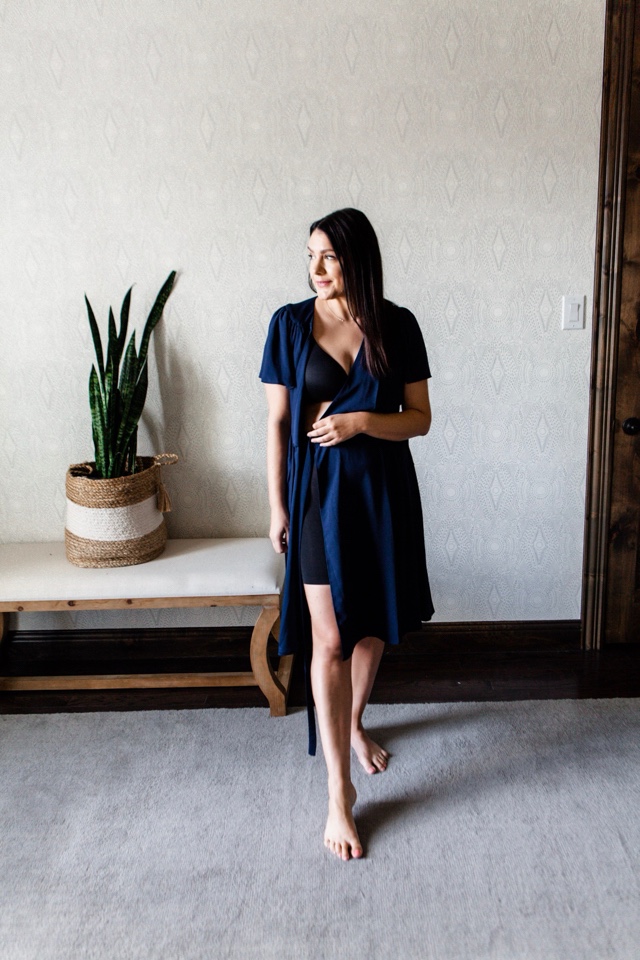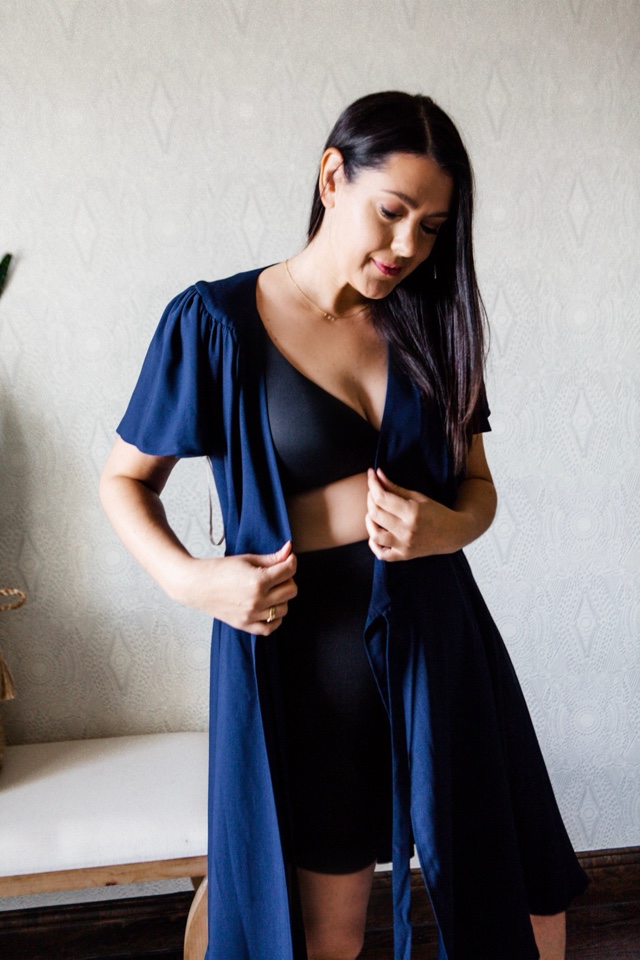 Did you know that one of the MOST requested items I'm asking all of the time is…drum roll please… what I wear UNDER what I'm actually wearing! Which makes me applaud you all because this just means you've realized that your bra, underwear, and shape wear are all key to a strong foundation for your best outfits. I didn't realize this until I was well into my late 20s. I had ONE bra that I wore until it literally fell apart. You read that right — I had one bra at a time. Bless that poor things, heart. It never stood a chance. (Did you know that they suggest having 7 bras to rotate throughout the week so that your bra's live longer? I want to hear your thoughts on this industry suggestion!)
I was asked to try out the Jockey Forever Fit Bra and I was thrilled to try a new bra out! I've bought Jockey's underwear before but never a bra! So I went into this blind and I ended up finding a new 'everyday' bra! I tried three different bras
but two were my clear winners, so let's get to it!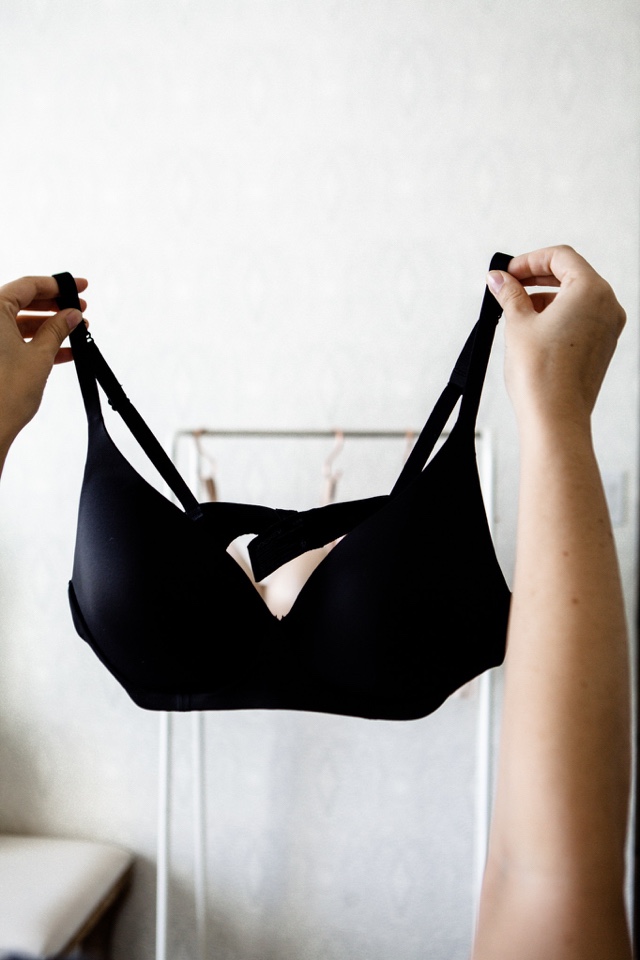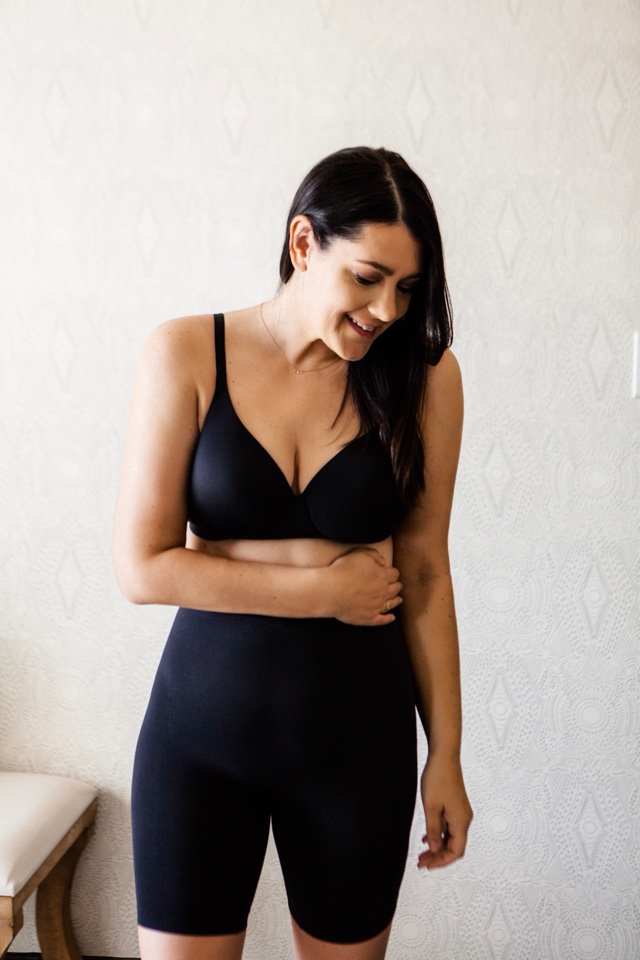 Let me introduce you to the Jockey Forever Fit Bra: it's a bra that combines the comfort of a bralette with the support of a great bra. If you have a larger chest like I do, you know the pangs of envy you get when you see our smaller chested friends wearing bralette's that looks so comfortable and lightweight. I pretty much always need some type of wired support or my lady friends just don't cooperate the way I'd like for them to (AKA support and lift is needed.) I pretty much have given up on the idea of a bralette or anything other than an underwire for my D-chest. When I read this description of the the new Jockey Forever Fit Bra "A bra that offers support and coverage without sacrificing comfort" — SOLD. I decided to try out three different versions of this bra that took 18 months to perfect! (Yes, you read that right! And they did 25 rounded of consumer testing and wearing to ensure that this completely wire-free bra would fit a variety of body types! Made for women, by women. Which makes a lot of sense because we are detail oriented and this bra-making business seems intense.) I don't usually stay too close to the brand's wording but I just think it was amazing the care and thought they went into making the bra. Here are all of the well-thought out features in this new line of bras:
• Wire-free design that doesn't poke or dig
• Infinity seamfree under band that prevents rolling
• Flexible cups that adapt to your body shape
• Breathable lining and molded cups
• 4-hook back closure for smoothing, and support
• Smarter sizing than competitors (S-3XL)
• Soft, smooth fabric
Sounds pretty amazing right? Well let's get to the review then! The first one I tried was the Forever Fit T-Shirt Molded Cup Bra. I will leave the names on each of the bras below because let's be honest — they all look alike! But let me tell you the fits are very different, so I just want to keep this as clear as possible!
My #1 Pick: Forever Fit T-Shirt Molded Cup Bra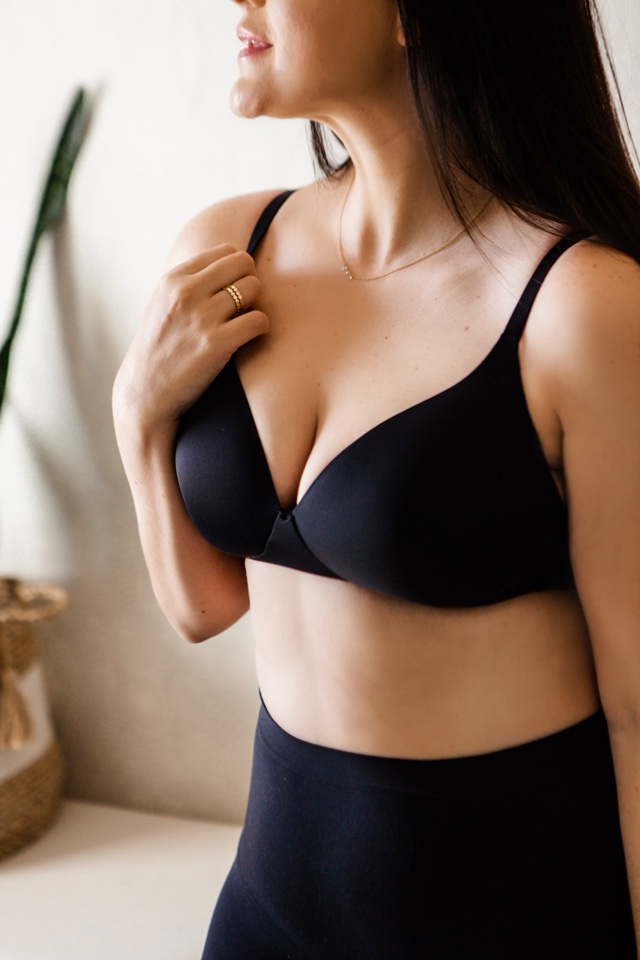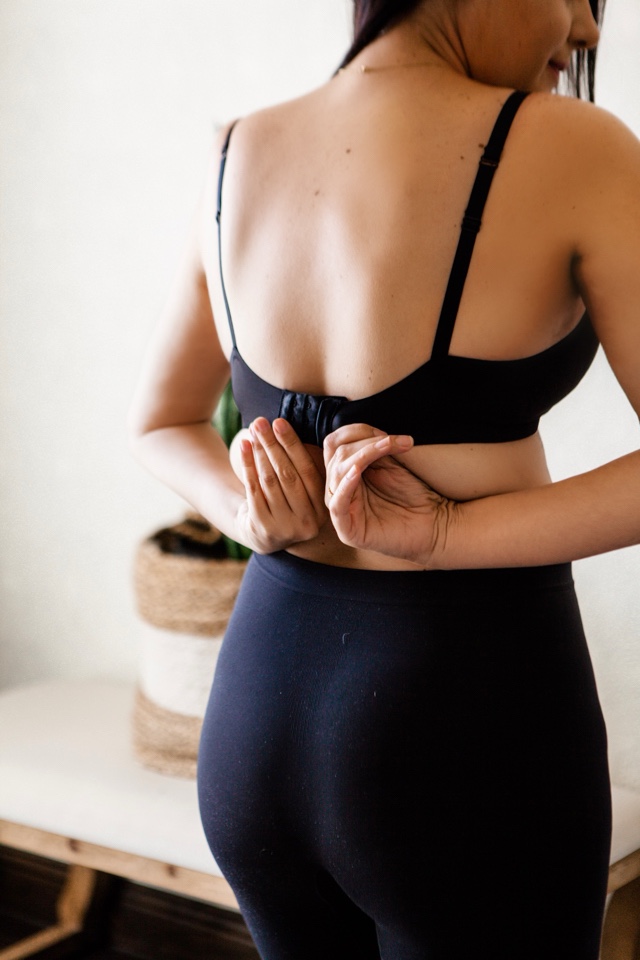 Let me just say — this was not easy taking photos in a bra and shorts. But I did feel very covered with these bras which is a nice feature! Okay so this one is my favorite fit of the three I tried. It's soft, it has support like an underwire but it's super comfortable. You know those bras that you wear all day and you can feel every hour in them? You literally can not wait to get home to take it off? Yeah, well that is NOT this bra. This bra I actually kind of forgot I was wearing a real bra during the day. That, my friends, is a good feeling. I bought the size large according to their size chart and felt like it was accurate. I would say this bra is true to the size chart and can work for all chest sizes! I just love that there is a wireless option for biggest chests. It's nice to feel like I can have comfort and support. Truly squad goals. Find the Jockey Forever Fit T-Shirt Molded Bra Here!
So the second bra I LOVED is the Jockey Forever Fit V-Neck Molded Cup Bra. This is the bra shown below! We didn't photograph this one because you don't need that many photos of my in my underwear, ok? And because the fit is pretty much the exact same as the black one I've photographed here! The main difference in this bra is that it has a bit more coverage and the support was a bit more structured than the black t-shirt bra. This one is a great bra if you need a bit more coverage and support but without the wire discomfort. This bra goes up to 3X as well and looks really well stocked as of publication time! I personally love the 'light' or the 'almond' shade of this bra. I have the 'light' shade and it's a great neutral, everyday bra. You can find this bra here.
My Pick for an Everyday Bra with Extra Coverage
The third bra I tried was not my very favorite, but if you're looking for extra coverage and a REALLY soft cup this is the one for you! This one is called the Jockey Forever Fit V-Neck Unlined Bra. (I got white but I would absolutely recommend a color or black over the white! I think that the color would give it more edge, ya know?) So this bra just wasn't my favorite, nothing wrong with it other than I loved and felt more comfortable in the other two. I would say if you like an unlined bra with more cup coverage, this is the one for you! Find this bra here.
Since I've ordered these bras to try (back in June — I wanted to give them a month long review period!) They've released two other Forever Fit Bras! I'd love to try this Forever Fit Scoop Neck Lightly Lined Bra. Let me know if you'd like me to try this one out and review!
So the other part of this post, I wanted to mention something that I get asked about constantly. "What do you wear under your dresses and skirt?" This questions seems to come up summer after summer. My answer? Smoothing shorts. Exhibit A, B, and C: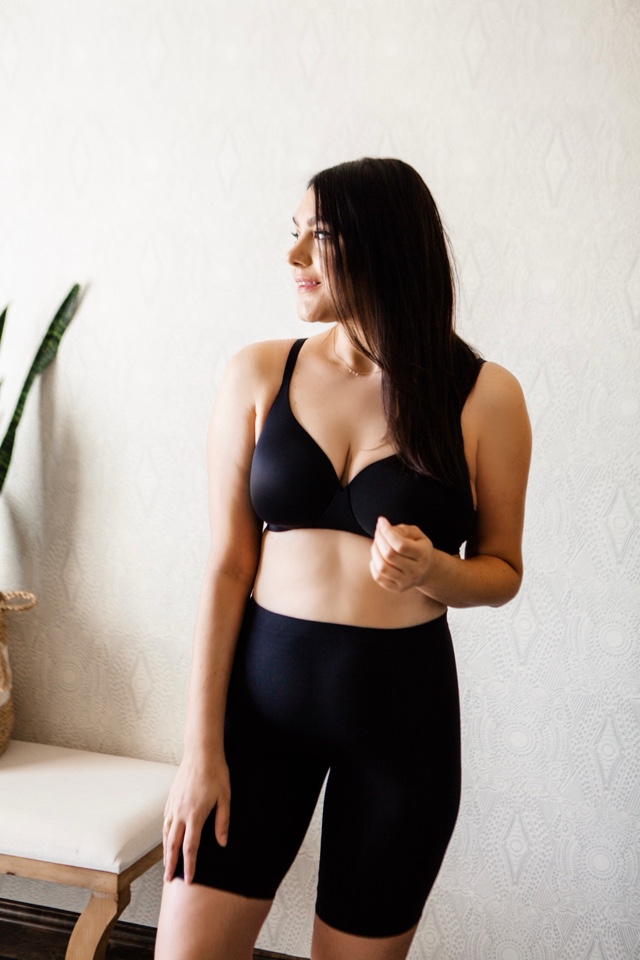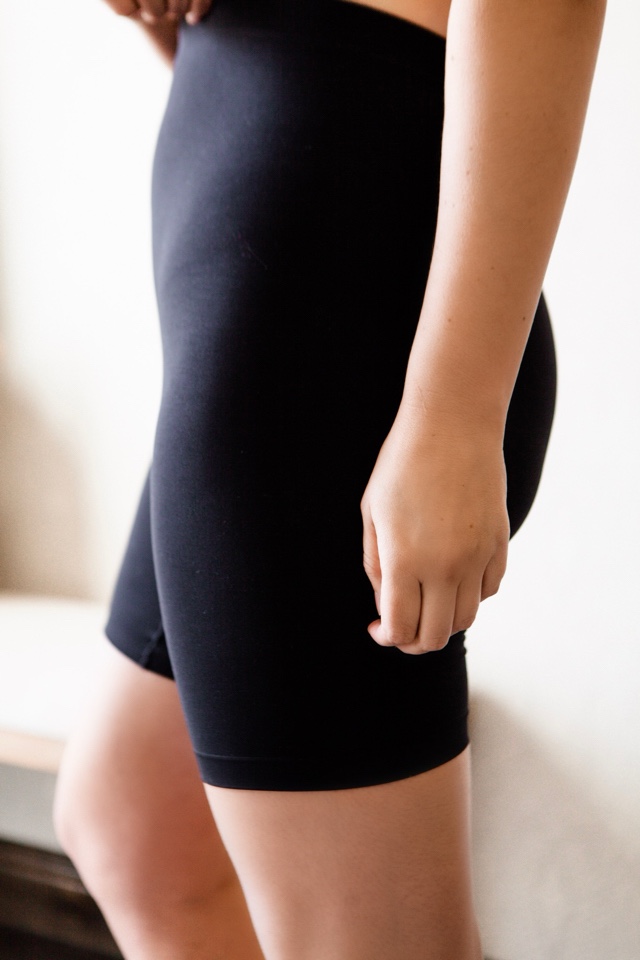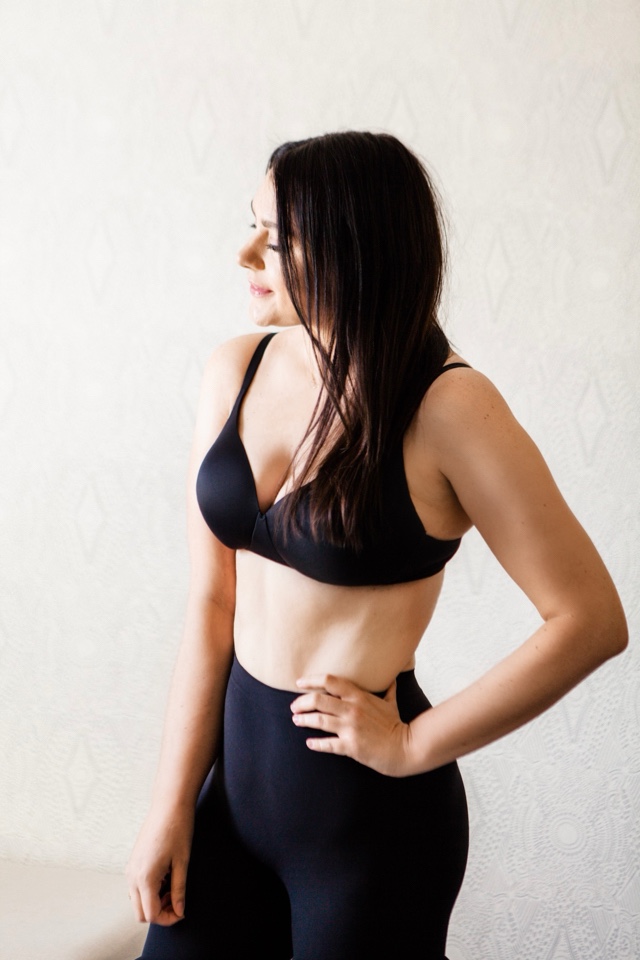 I ALWAYS wear these shorts (or similar to these) under my dresses and skirts. At Jockey they are called Skimmies Slipshort, which honestly is adorable. Here's the thing — this is NOT shapewear. No ma'am — I am not sweating out here in sticky shapewear. It's hard to describe but these are a lightweight stretchy weave — think a thinner camisole material. This material smooths but doesn't 'suck you in' so you aren't suffocated in the summer time but you can have more coverage under dresses and skirts. I have these in black and nude. They are wonderful layered over underwear or you can wear them on their own as well. (I wear them layered so I can get a few uses out of them. Is that gross? Let me know. I probably won't stop doing it though but your opinion on my habits is always welcome.)
I would suggest sticking to the size chart — I have these in large and medium but the medium's fit me best. (I am a size 8 / 29 in denim if that's helpful!) They are very stretchy as well, again they smooth and cover so they don't have to fit super tight for you to have benefit from there! They come in this longer length and a shorter short! I've not tried the shorter short but I just placed an order for them! I actually didn't realize these came in this shorter version, so I'm jazzed to get them! (PS: in my experience, Jockey ships really fast, too!) Or find the longer shorts here!
Oh and I've not tried these but they have moisture wicking options or cooling skimmie's too! That is just perfect for summer time probz.
Here are my suggestions for summer shorts
---
Special thank you to Jockey for collaborating on this and providing the Forever Fit Bras! And thank YOU for supporting the brands that support this blog.