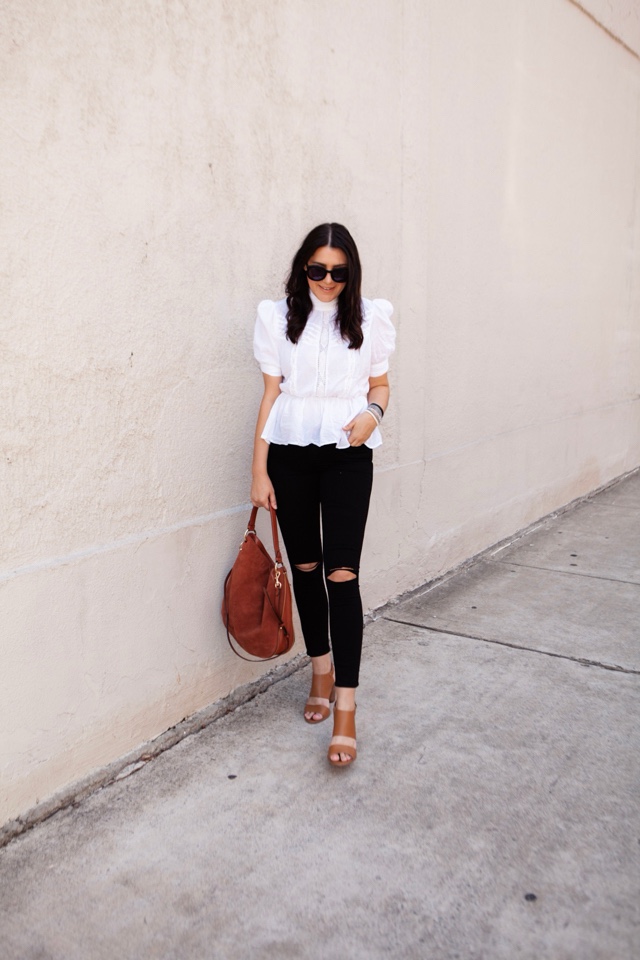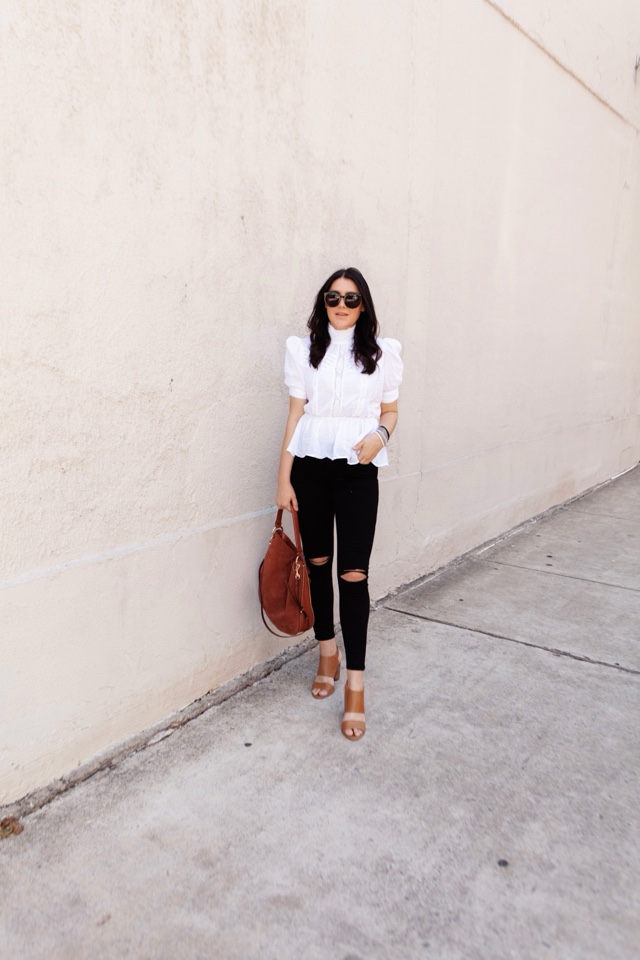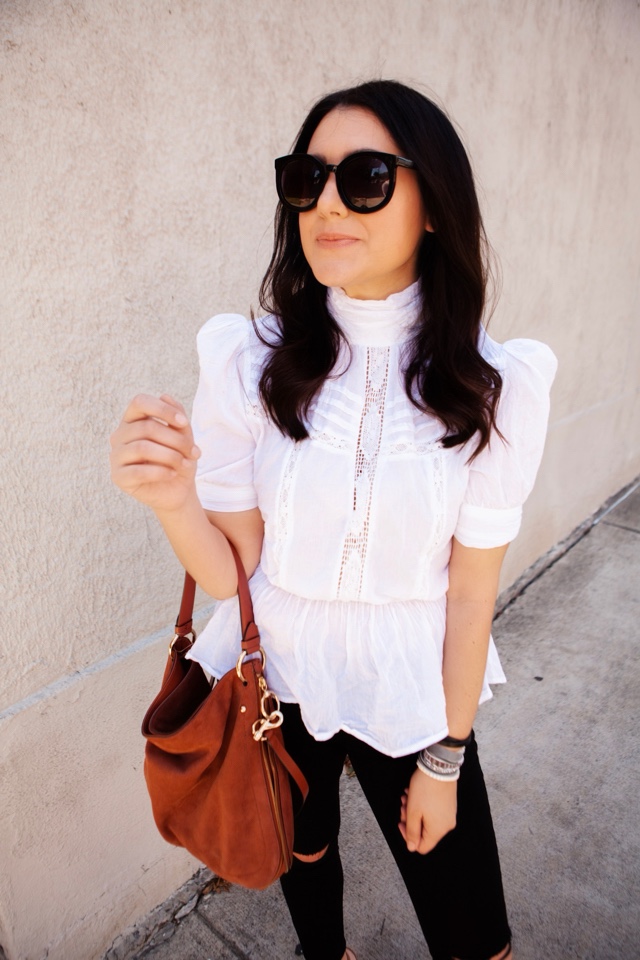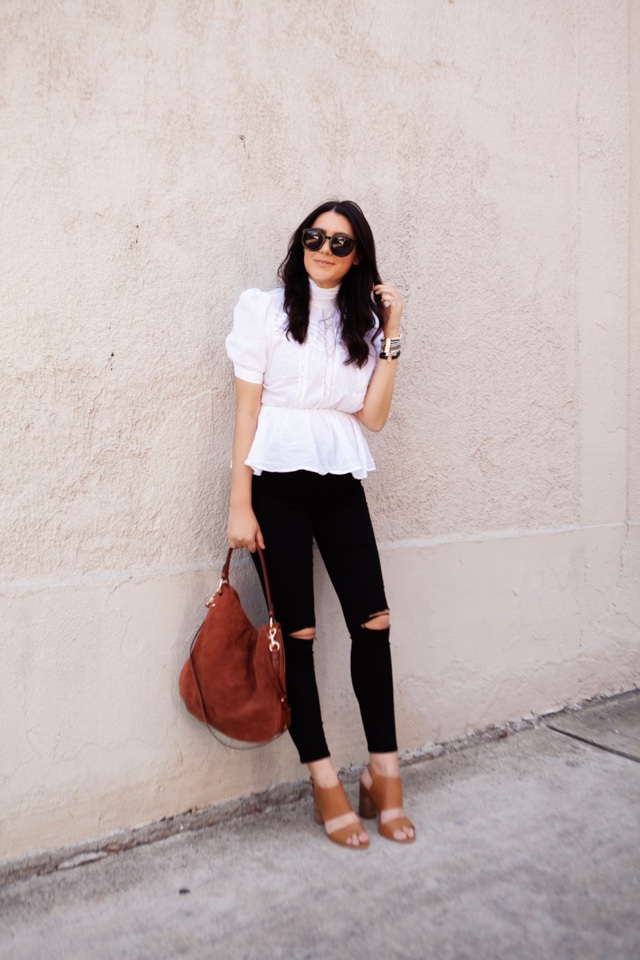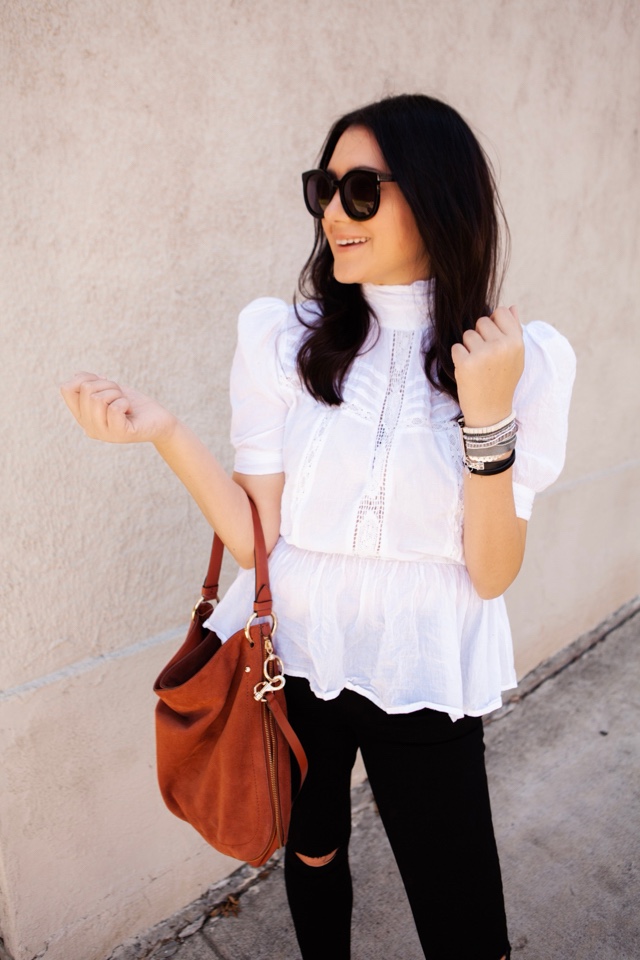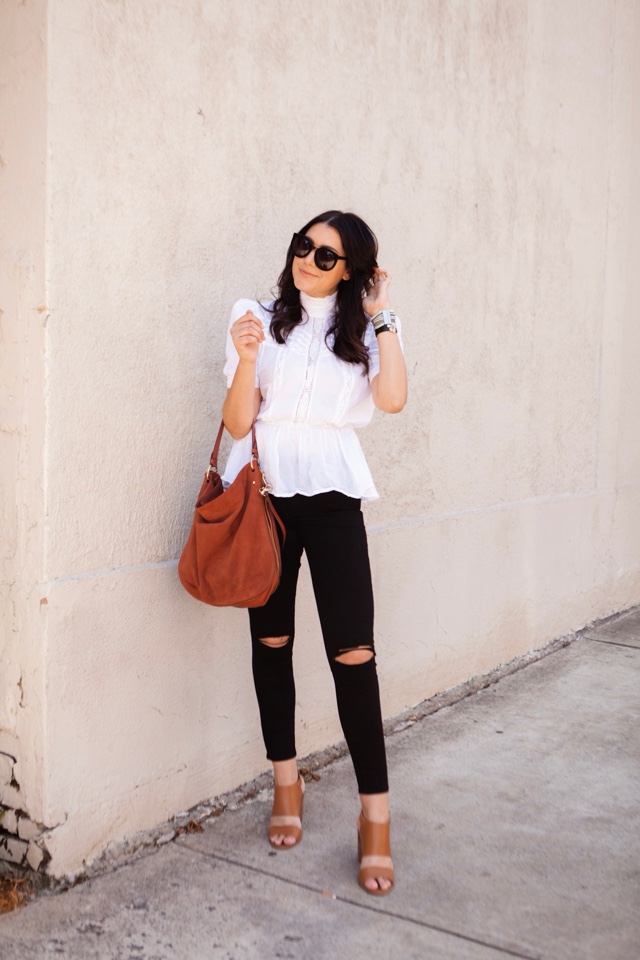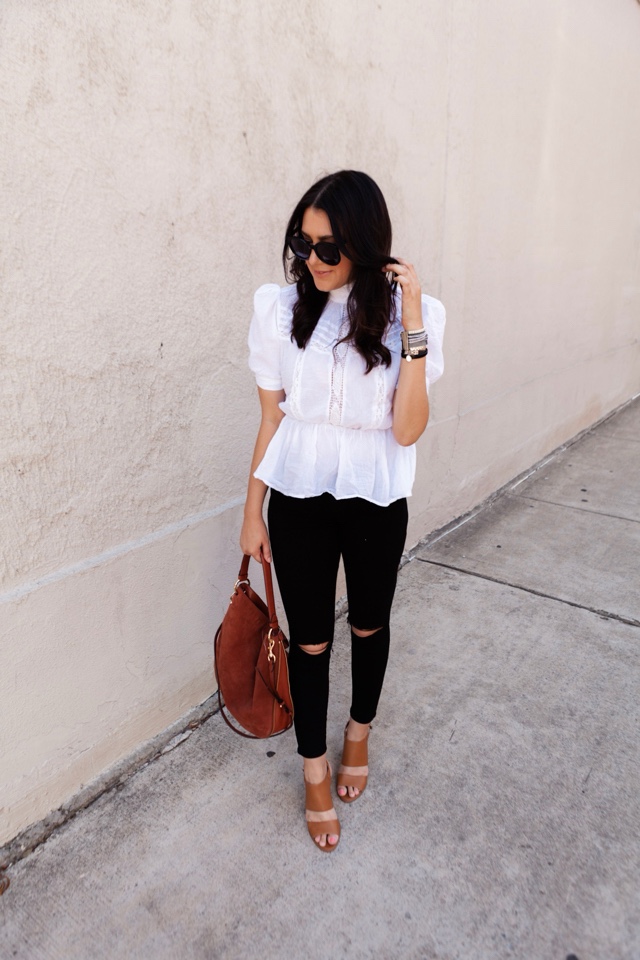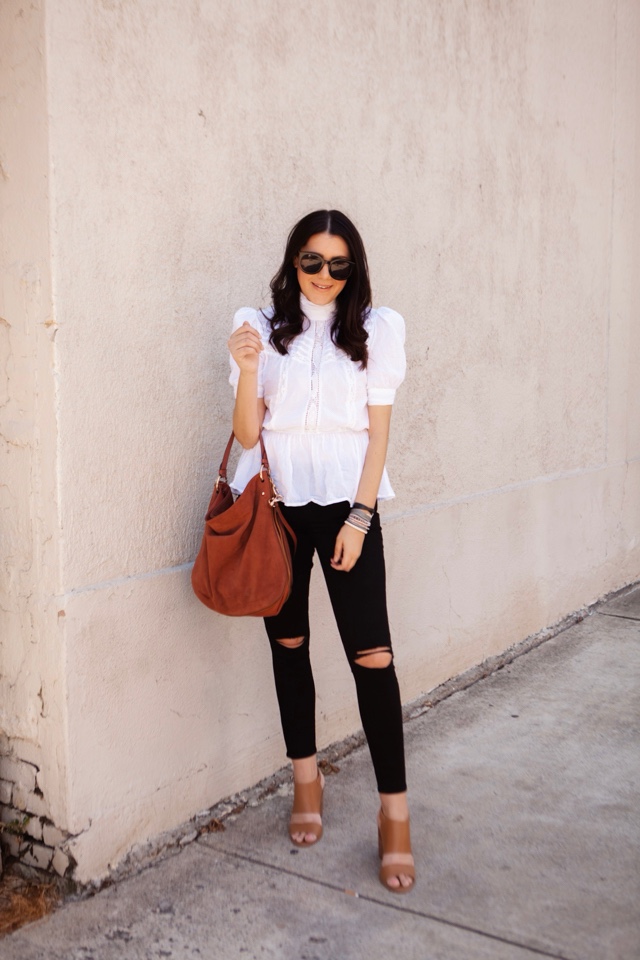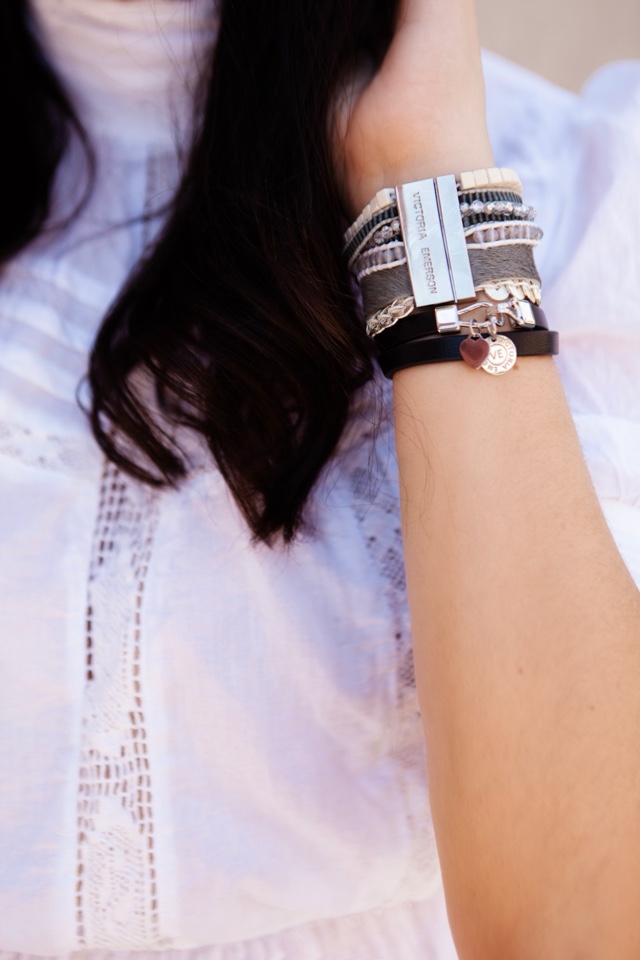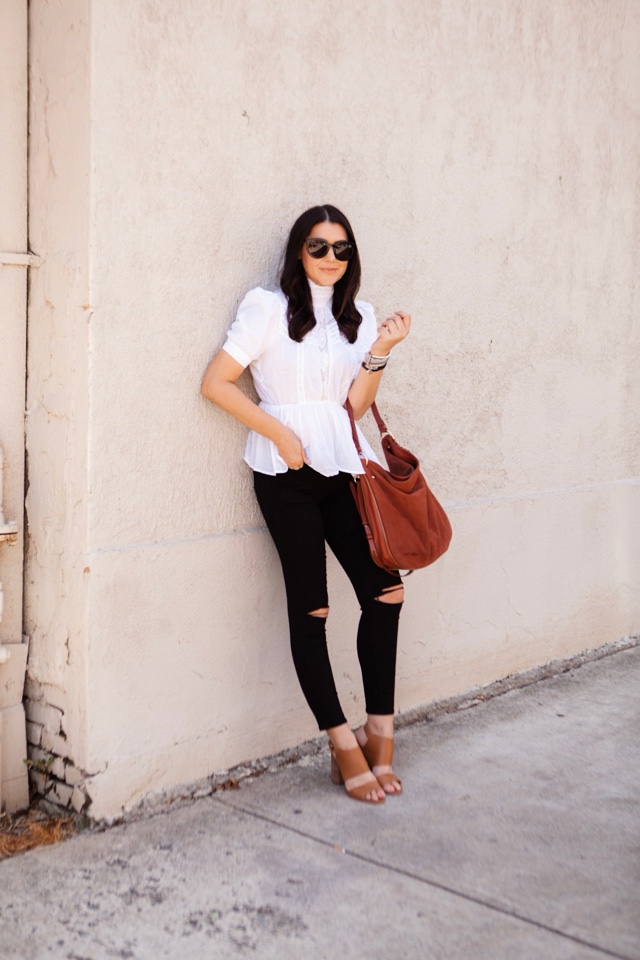 Hello! Sorry for the radio silence the past two days  — I ended up getting sick, so I've been in bed for the better part of the last 48 hours. But I'm feeling much better today AKA I felt like showering and getting dressed. That's my barometer of how I feel, by the way. If I'm dressed in a cute outfit, then I know I'm feeling a-okay. I even wore heels, so you KNOW I'm feeling much better. I wore the same pajamas for two days so it really did feel good to be clean and dressed up today. (But to be fair, they are very comfortable pajamas and I was kind of sad to take them off this morning.)
If you've noticed lately that I've been wearing a few pieces from ASOS, you've got an eagle eye on you. I ended up buying a few pieces earlier in the month and sadly I liked all of them and they all fit. I say sadly because I always count on a few things to suck so I can return painlessly and without having to make a hard decision. ASOS never fits right on the first try, but this time I lucked out. (I was going to return this skirt because it's basically sold out but it looks like some sizes came back. Should I style it on here?? Let me know!) If you're wondering what I bought, I've linked it all below!
This top was a surprise to me because I didn't know about it at first. The neck is VERY high. Like 18th century high. I feel like I need a monarchy to reign with this top. But I ended up really liking it when I paired it with these jeans because it feels unexpected and dresses up denim. Speaking of denim, this is a pair of Paige denim from the Nordstrom Anniversary sale (heads up — Nordstrom kindly gifted these to me!) I was suspect because I'm usually a 3o in Paige and these are 29 but they fit! They are a nice soft black denim with ample stretch and a high waist. I love the double ripped jeans. If you're looking for a distressed pair of black denim, Paige denim holds up and lasts for years. I read the reviews and it seems like TTS is pretty normal for everyone, too. Oh  and they ankles aren't super tight so you can get your foot through easily — it's the little things you know? You can find this pair of Paige jeans on sale here in full stock!
I'm going to keep haunting you with this pair of sandals until the sale is over. ;But overall I'm a bit over the sale, are you? I think we can just silently nod to each other about that statement. 😉