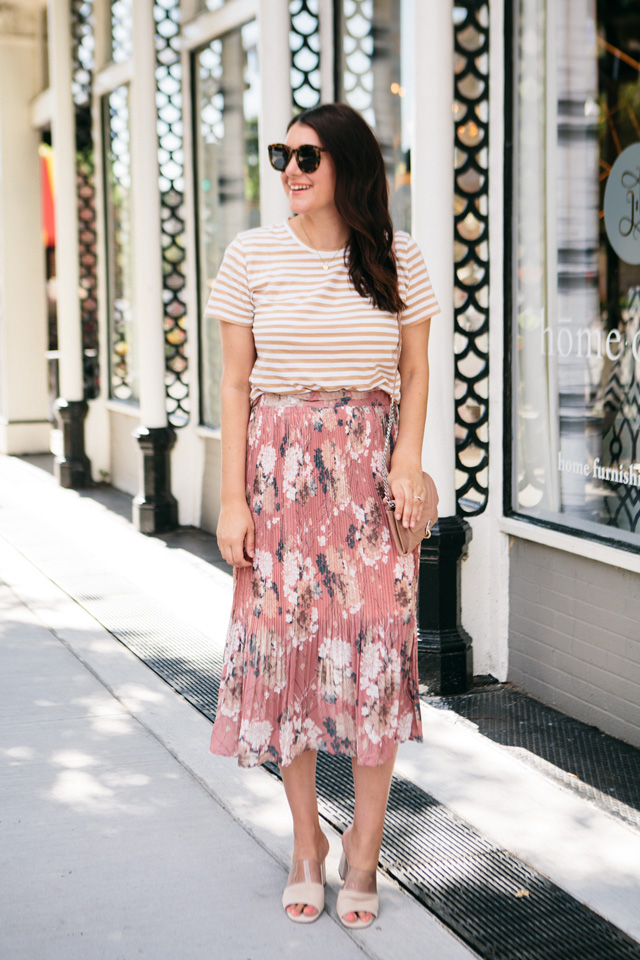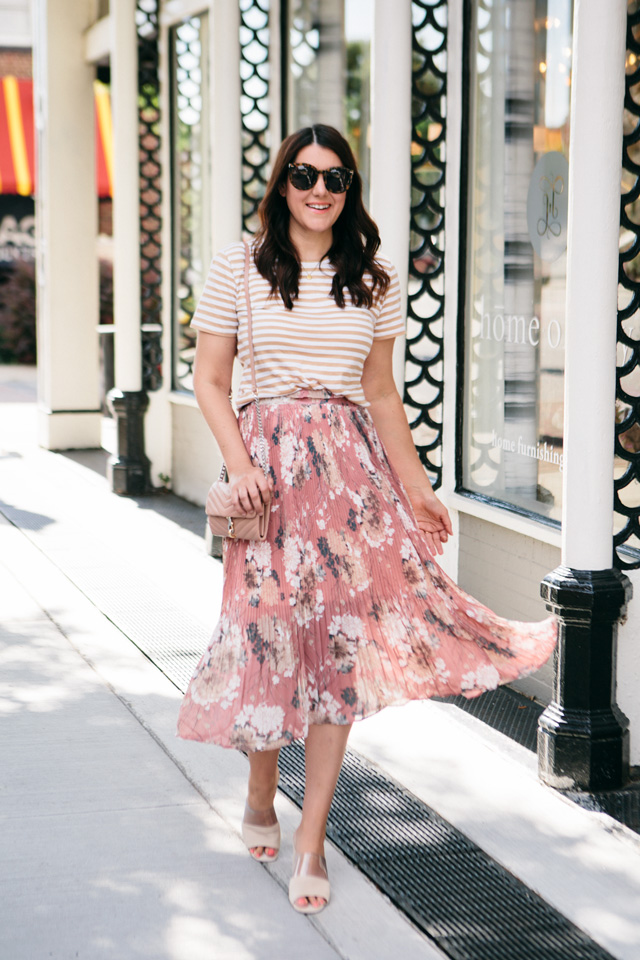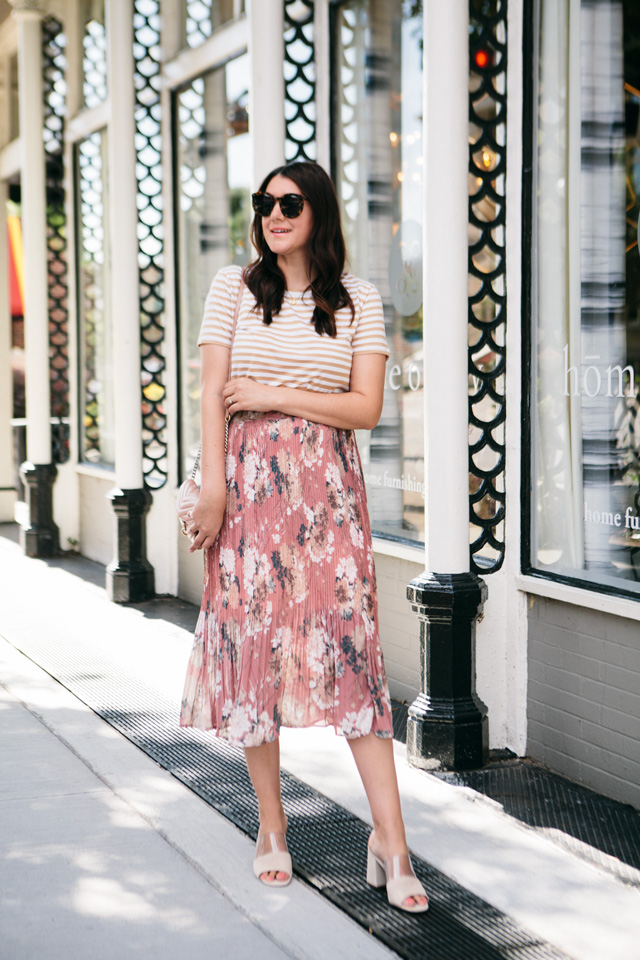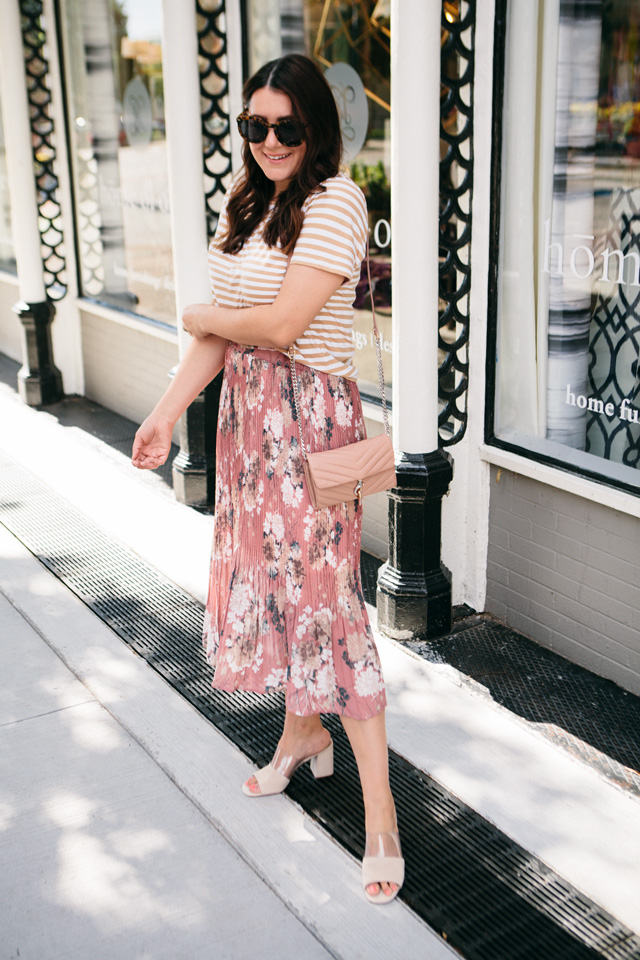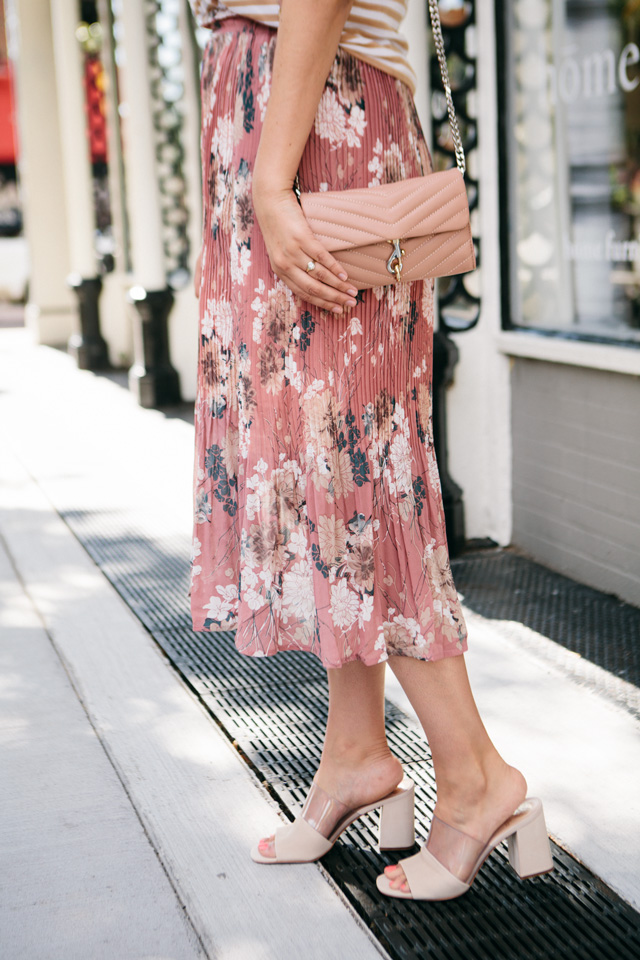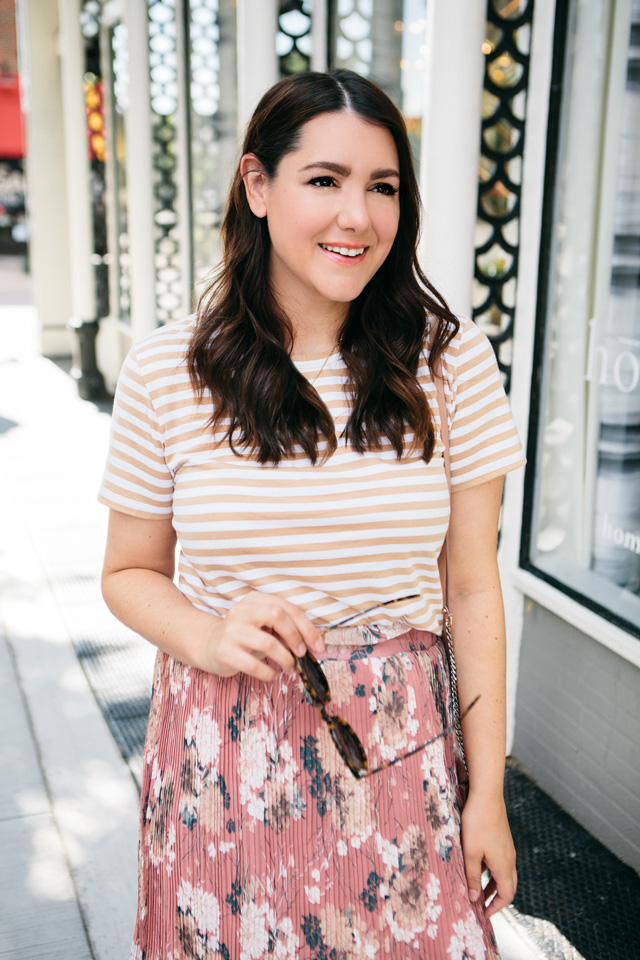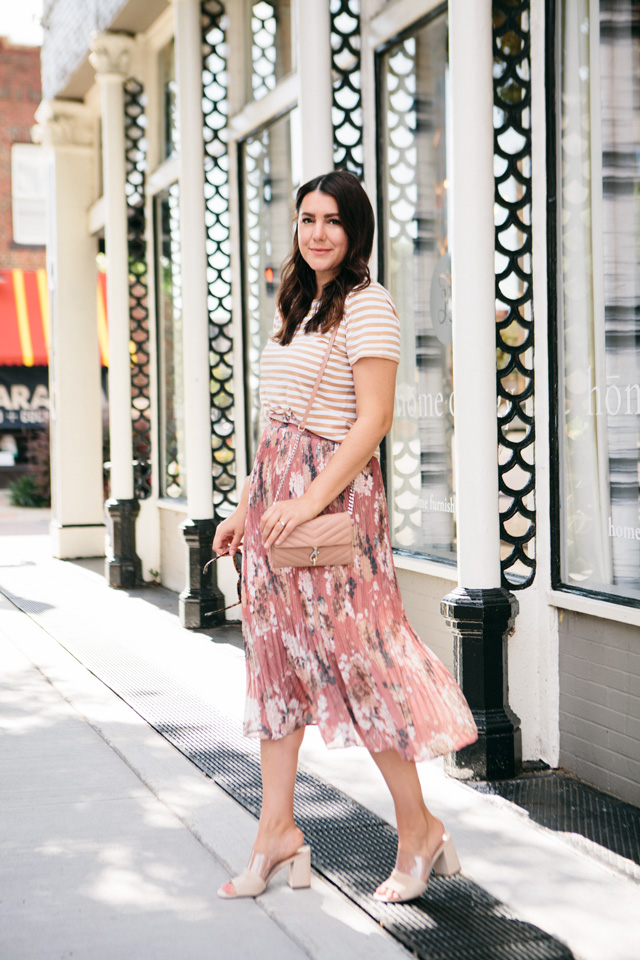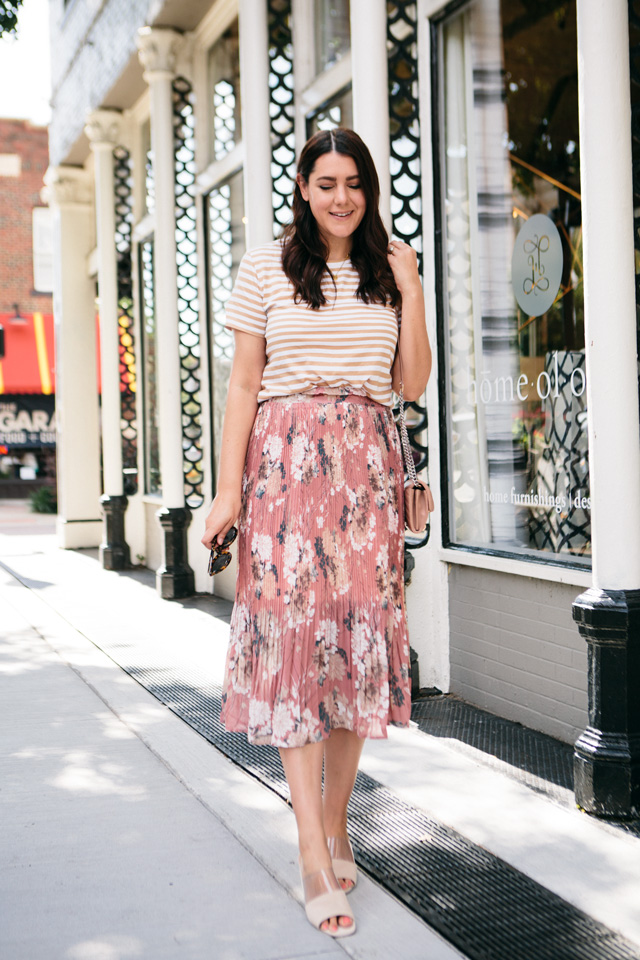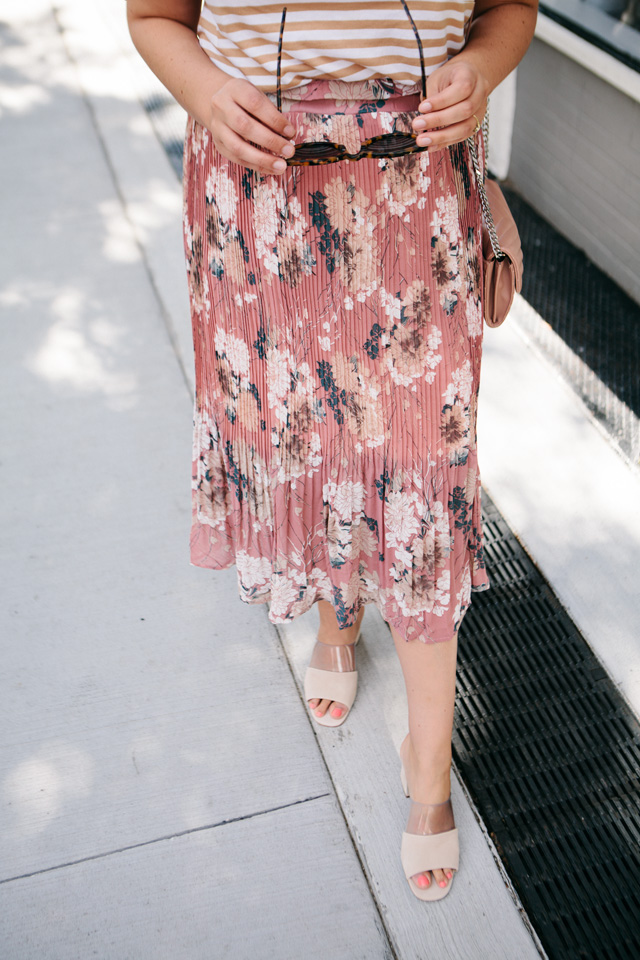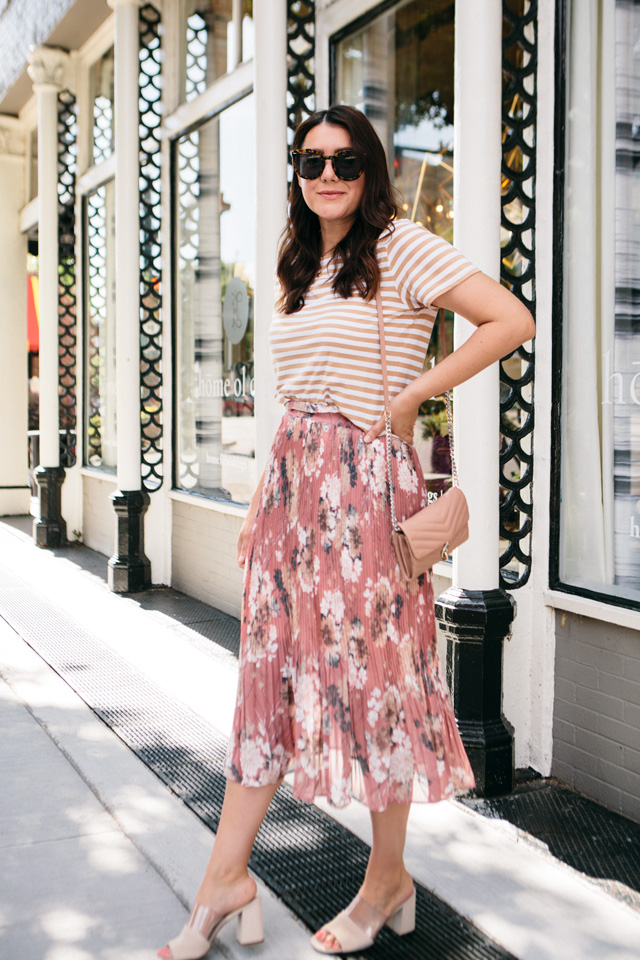 Happy Friday! I thought I'd end the week with a favorite from the remix so far! I feel like the stripes + floral combo is one of my original styling tricks and you know what? It's one of my favorites. I found this skirt on Amazon and was SO excited when I realized it complimented this shirt perfectly. I mean PERFECTLY. You can find this skirt here! It looks like it is selling out but Amazon usually restocks pretty quickly.
I've really loved this Everlane tee. It's the perfect color for summer and it's a nice mix up from my typical black and white striped tee. Oh and speaking of Everlane, I have a big Everlane try-on coming to IG stories next week! So if you love Everlane or you've wondered about sizes and fit, hopefully the things I've picked up will be some things you'd like to see. I'll post everything in my profile, but I also link my pieces in the LikeToKnow.It App along with fit info as well. It's basically like a mini-blog post and I tend to include daily, more casual outfits too that I don't post here. You can download the app and search for me (kendieveryday) and my whole feed is there! You can also save items to a wishlist as well. It's a nice app for saving items and for quickly shopping from your phone. You can download it here!
If you ever need a tutorial or need to know more info about the LTK app, I'm always happy to do a post about it! I was going to mention that this Sunday, June 23rd is LTK Day and there are app-only discounts to your favorite retailers! I'll be doing a try-on session for one and everything will be on sale that day only through the app! You can find it here.
Outfit #11, you guys! It's going by quickly. I already have a few things that I want to do differently the next remix but it's really fun to be back. 🙂