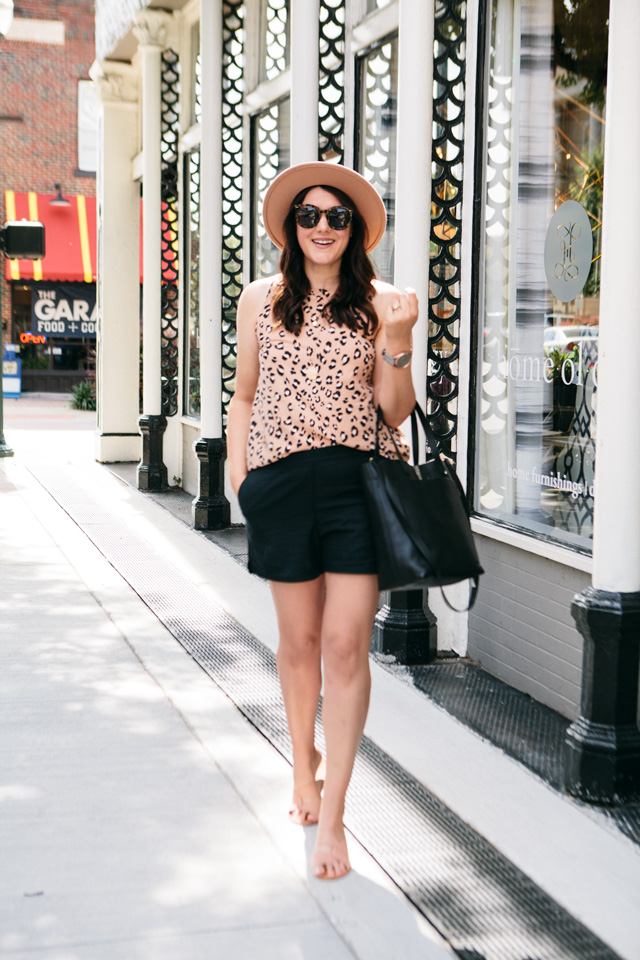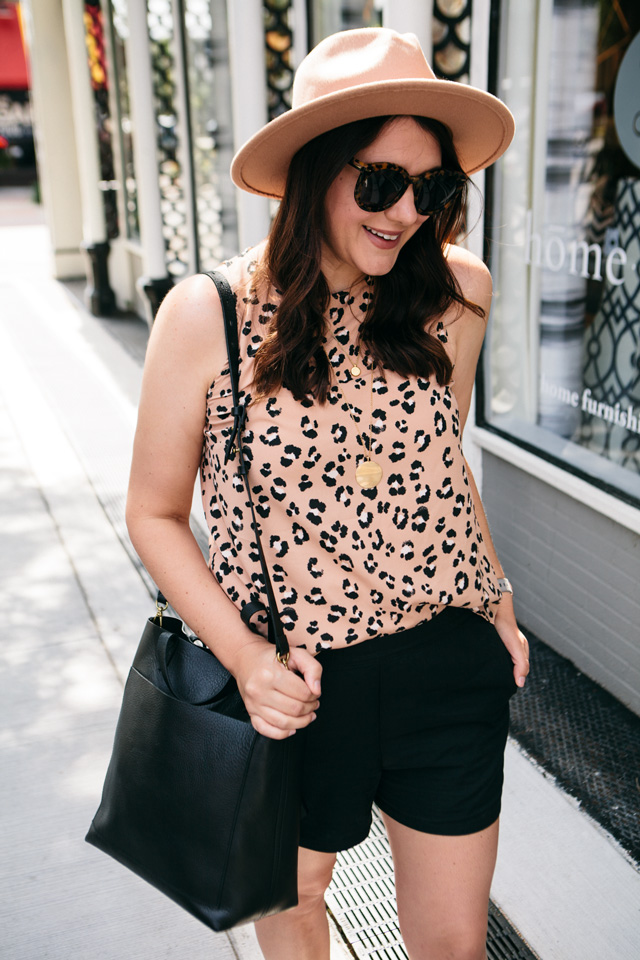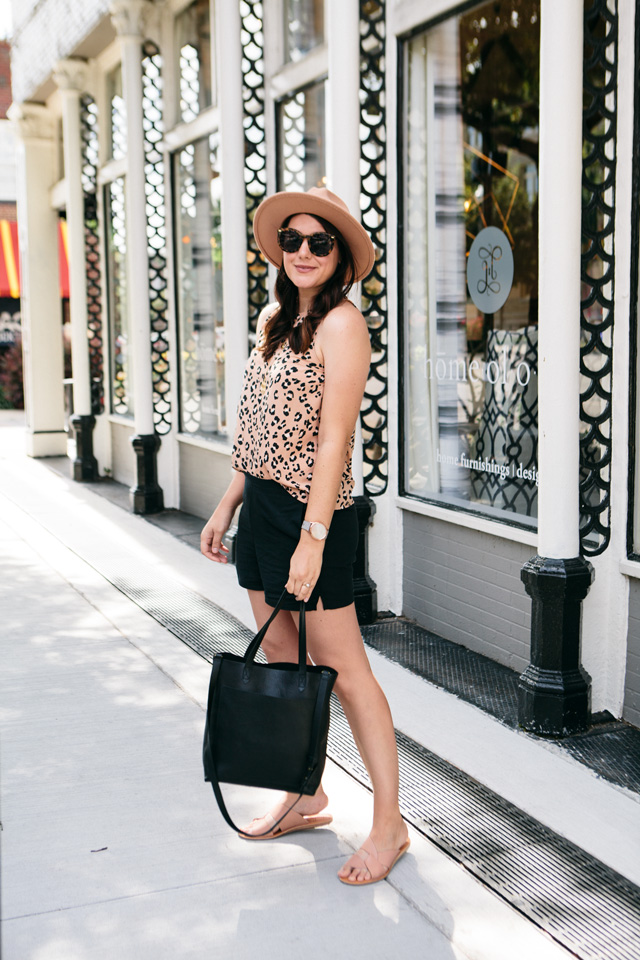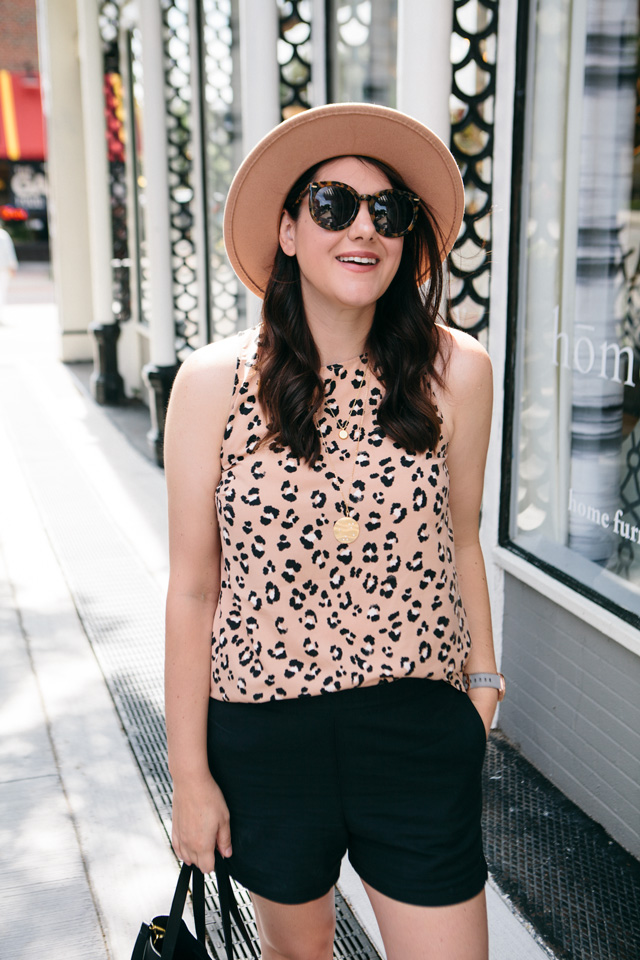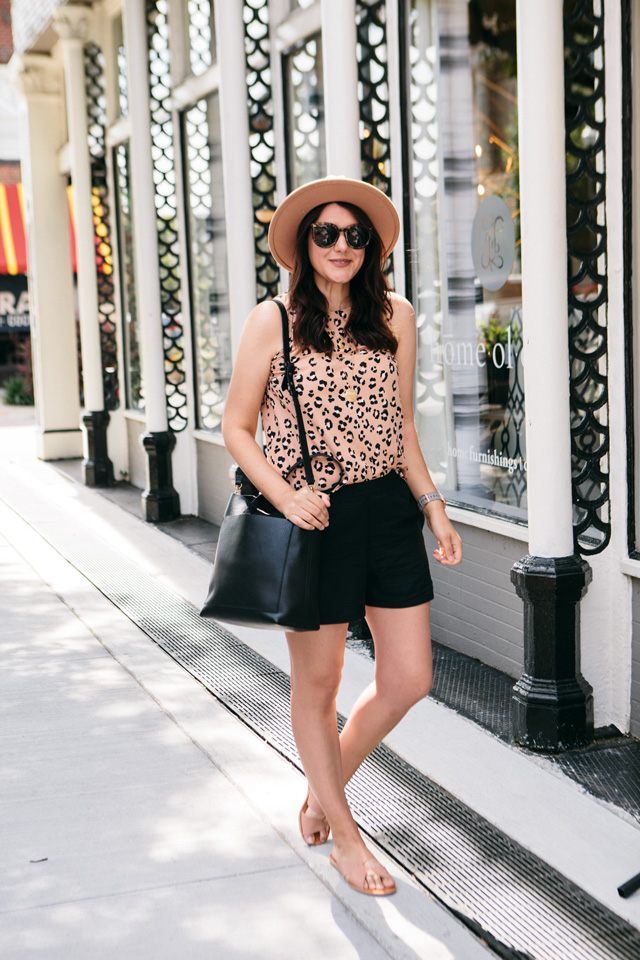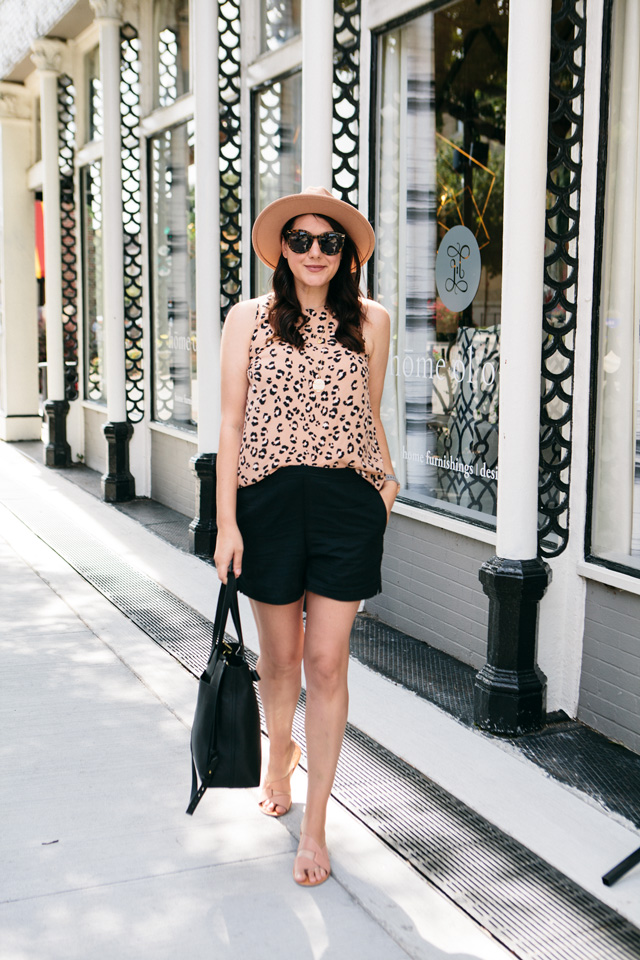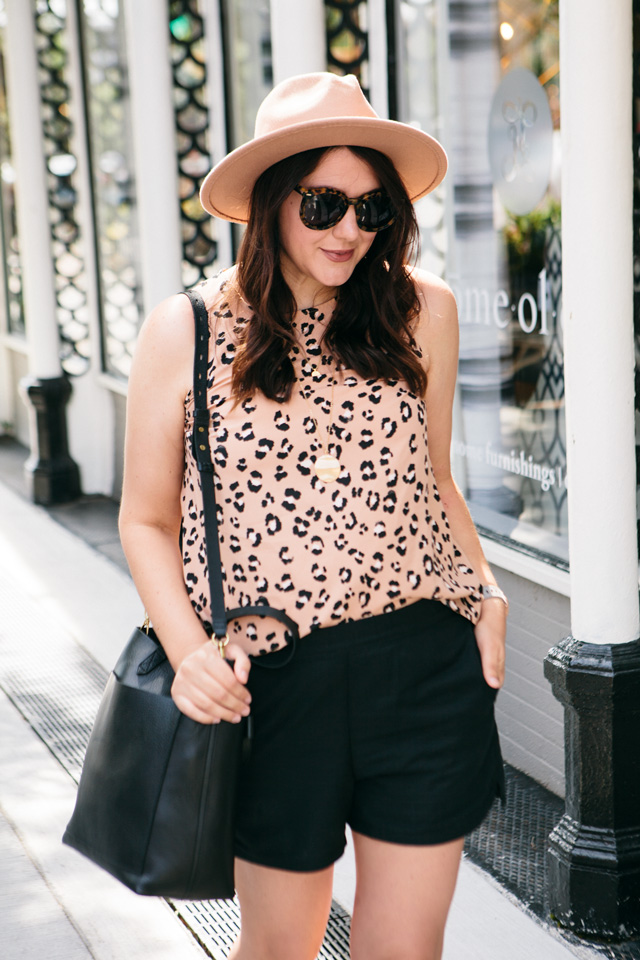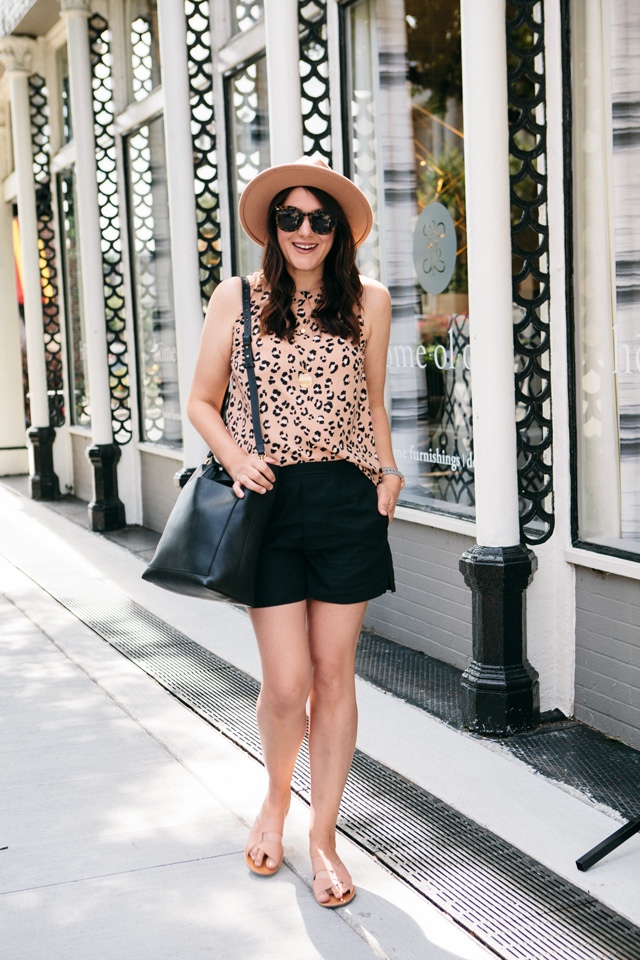 So with the first few outfits, I wanted to introduce some of the strongest pieces in the remix (this leopard top, this yellow maxi, this floral mini skirt). Just when you think 'how can this challenging piece have another dimension?" I promise you it can! I thought this week I'd take these pieces and show you kind of the no-brainer approach to them. With a more bold piece like this leopard tank, a no brainer approach to this outfit would be a simple pair of shorts, like these Madewell pullover shorts. (LOVE them by the way) I thought pairing this outfit with a neutral hat and this pair of nude sandals would make the outfit really pop and I was right. It's just a sweet little outfit and an easy way to take on the leopard print trend.
This tank is just $20 right now at Target! I am in the medium but had there been a large I would have picked it up. The medium fits true to size but I love a slouchier look. I would say stay true to size, but if you want a slouchier fit, go a size up. In the shorts, I'm in the medium! They fit true to size and are super comfortable. I'm so glad I grabbed these up on a whim because I thought a nice pair of black shorts would be nice to have this summer. It's not even fully summer and I'm already patting myself on the back for this purchase.
I mentioned this in the 30×30 post but I love these nude sandals. Online the description says they are light pink, but I find them to be a nice nude leather. (Much like my Vince Darlington Flats I've worn and worn!) They are an easy add-on to most outfits and look super classic. You can find them here!