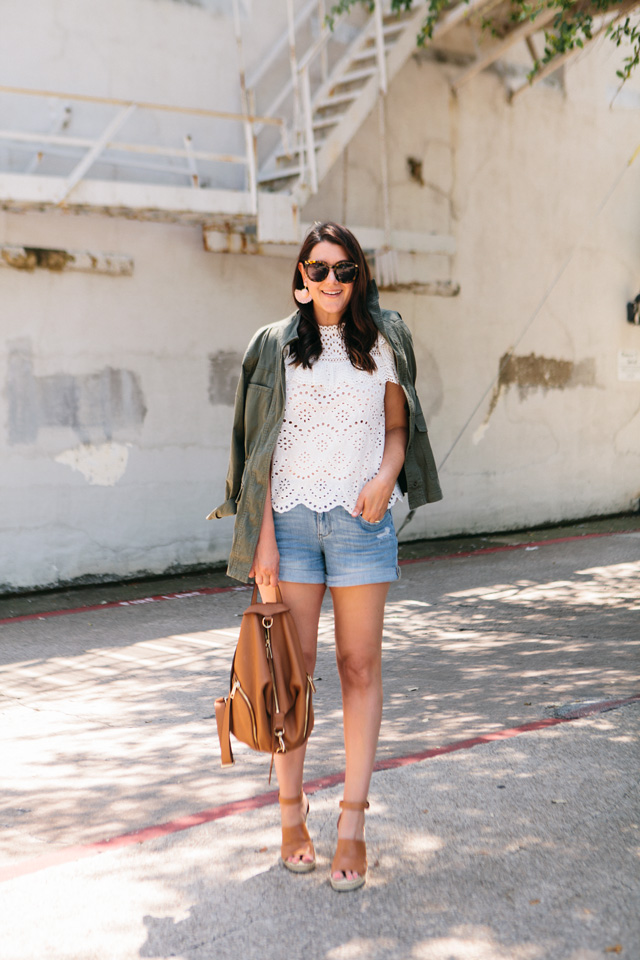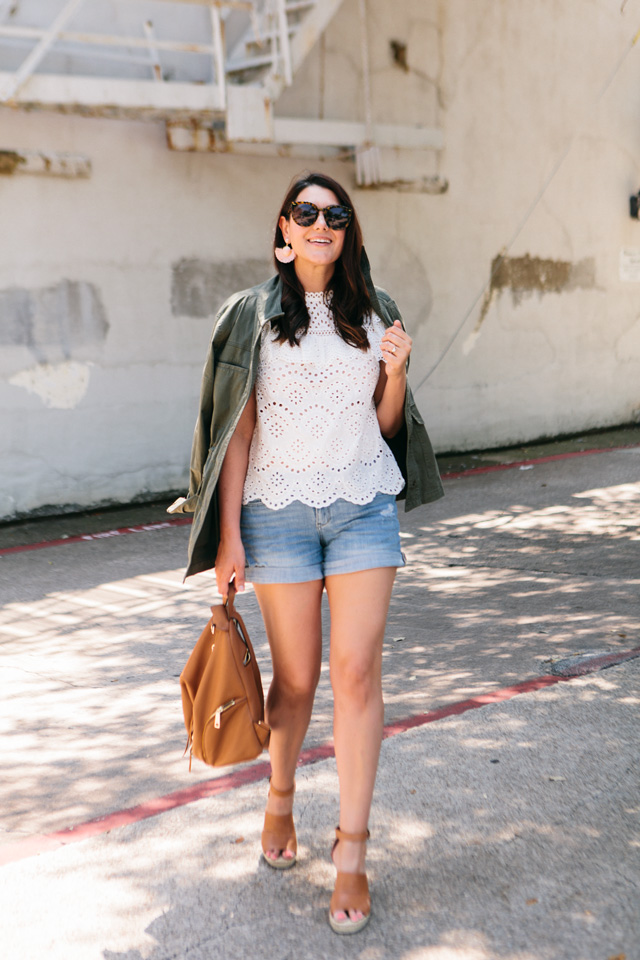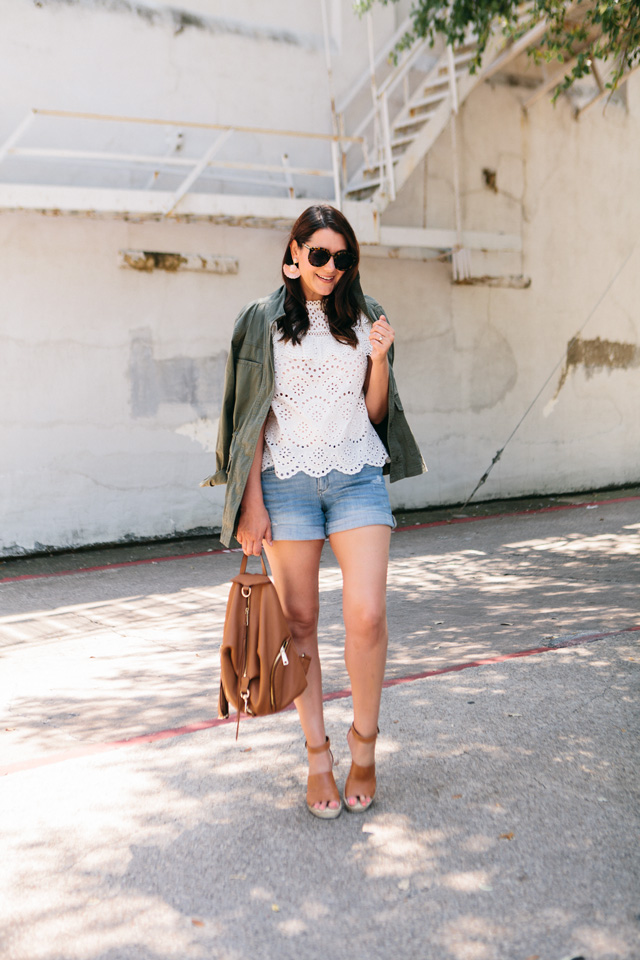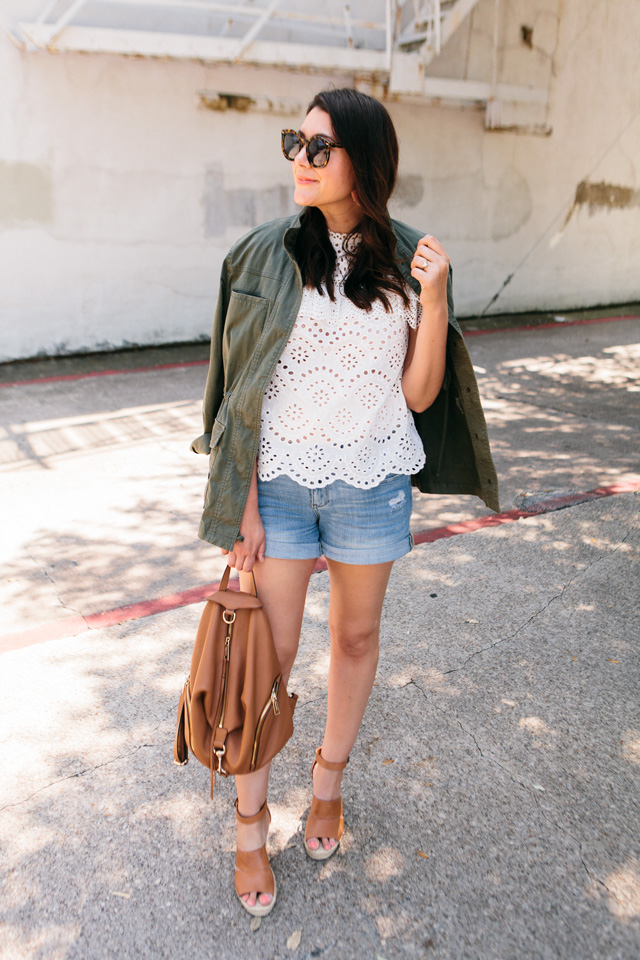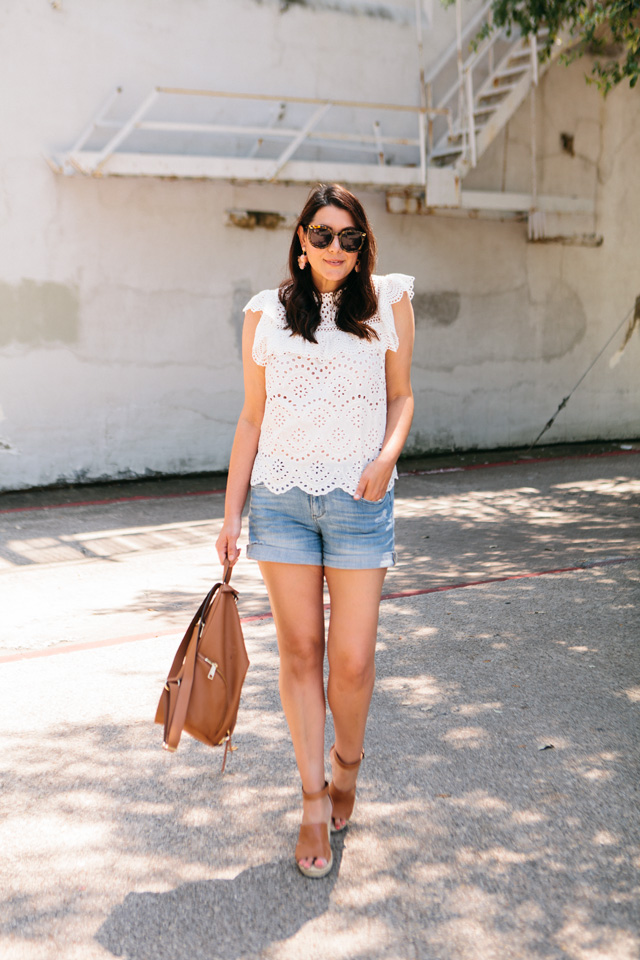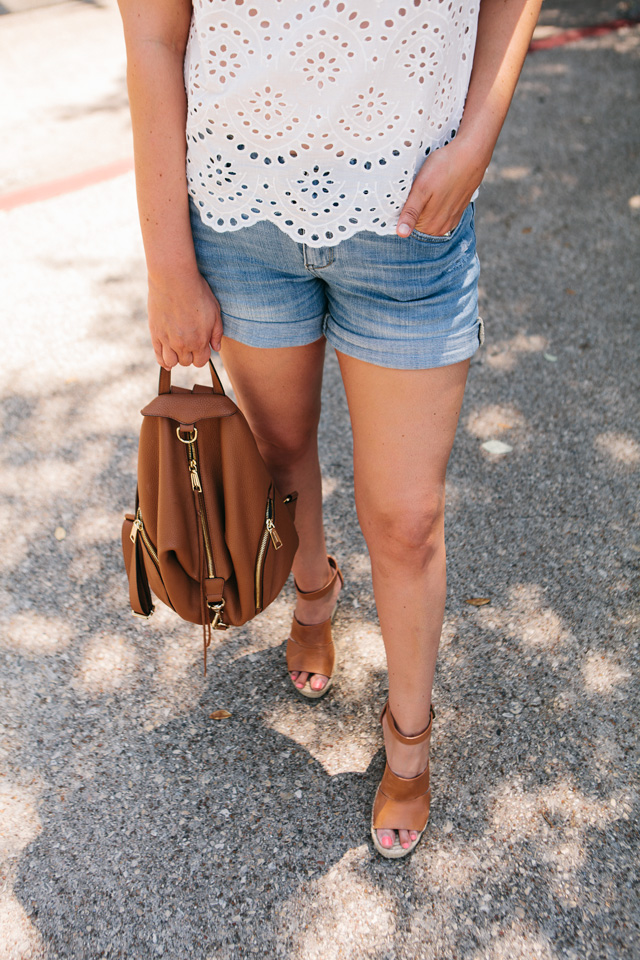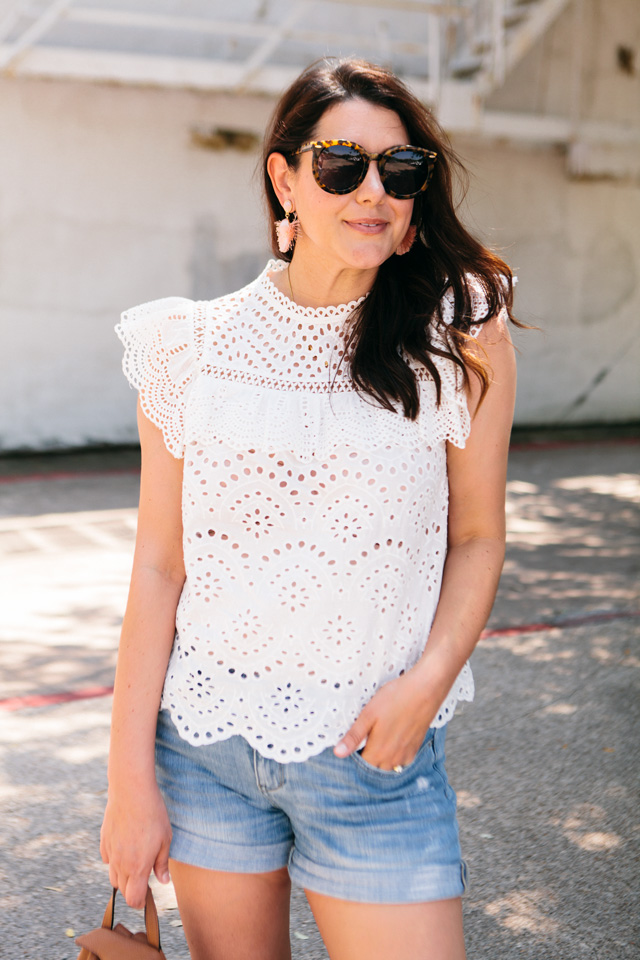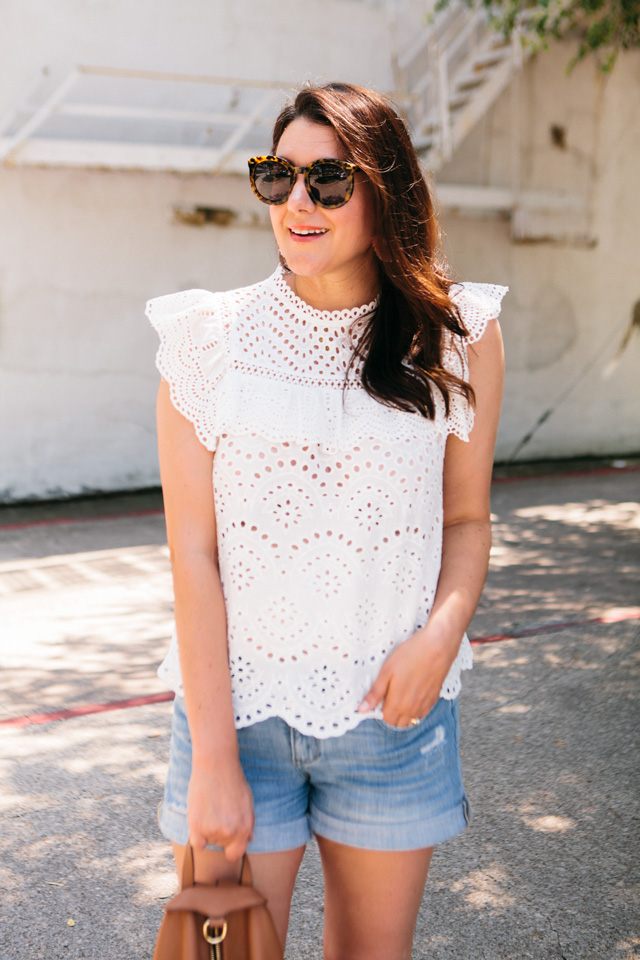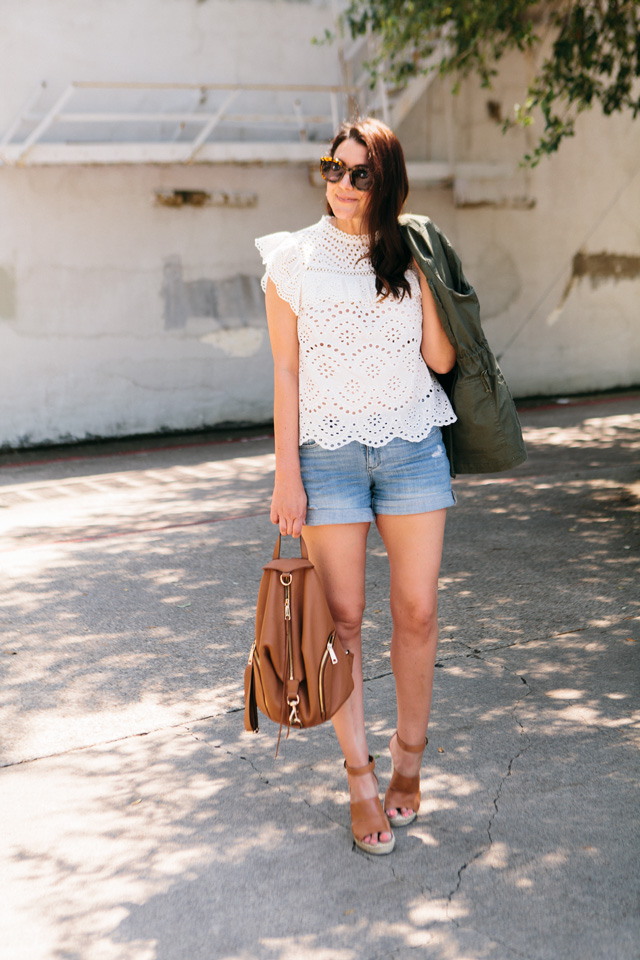 Happy Monday, friends! How was your weekend? Ours went by really fast and I'm still trying to adjust to it being Monday. I wanted one more day, merely because we did a lot of fun things this weekend and not one of them was picking up my house, doing laundry or getting ready for this week. *cues her guilty but cute smile* We swam a lot this weekend, we played hard and then yesterday Bryan and I got to have a date afternoon / evening. Doesn't that sound like THE BEST, right? Simple weekends are the best.
I wore this 30×30 outfit last Friday during the day and I have to be honest — the jacket was only used when inside. I like having a jacket in the summer because of the A/Cs that run super cold when we go inside places. (Think Costco egg/dairy room temperature but EVERYWHERE. I am never warm in the summer when I'm inside places. Anyone else feel me?) I didn't think anything about the jacket…until we stepped outside to shoot this outfit. INSTANTLY I was like nope, let's get this off now. I think it was close to 100 degrees on Friday, so luckily this eyelet top and denim short combo was perfect for the heat. Plus you get to see how pretty this eyelet top is without the jacket!
So I've noticed a lot of my 30×30 items are selling out which is a real bummer but I kind of knew this would happen. The good news is that each of these pieces are still mostly in stock! This eyelet top from Bloomingdale's is almost full stock when I checked! For under $75, this is a perfect summer top. I'll style it a few more ways in the 30×30 but you really can't go wrong with a pretty eyelet top. You can find it here!
(Here is another way I've styled this top so far! Full post here.)
I'm posting two 30×30 outfits today so be on the lookout for another post today! Since this is my first time returning to the challenge since 2011, I've realized the internet has changed a lot since then! Things move a LOT faster than they used to so I've already made some modifications to how I want to do it again in the future. But as I always say: you don't know until you know, you know? How are you liking the challenge so far?
This marks #11 out of 30! Almost to halfway!