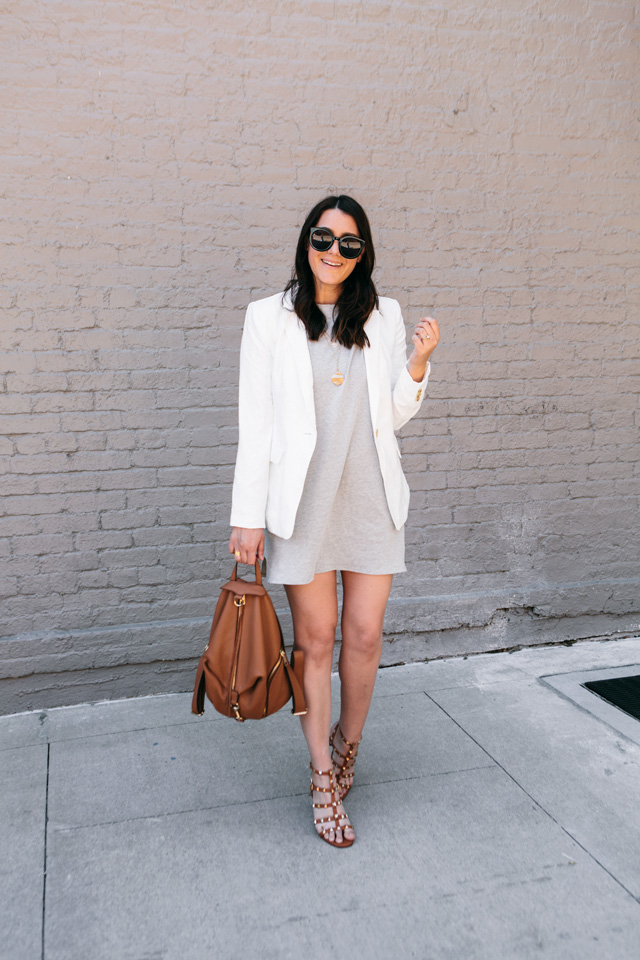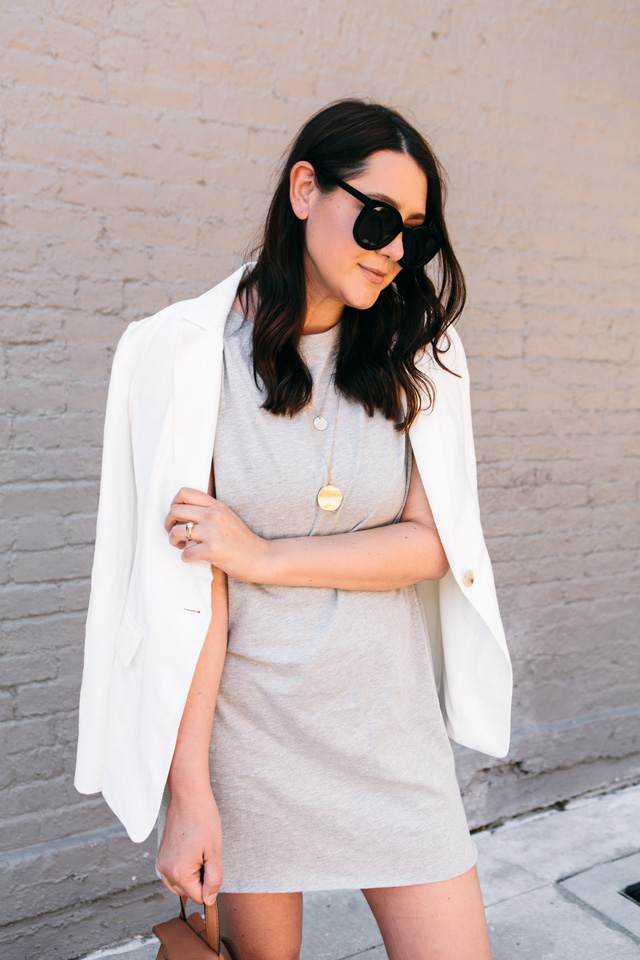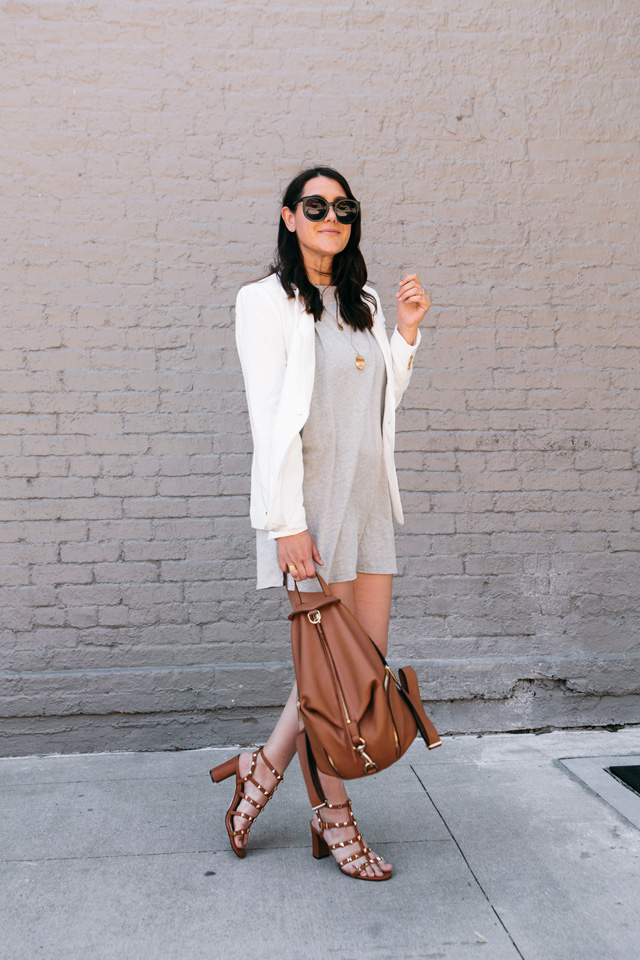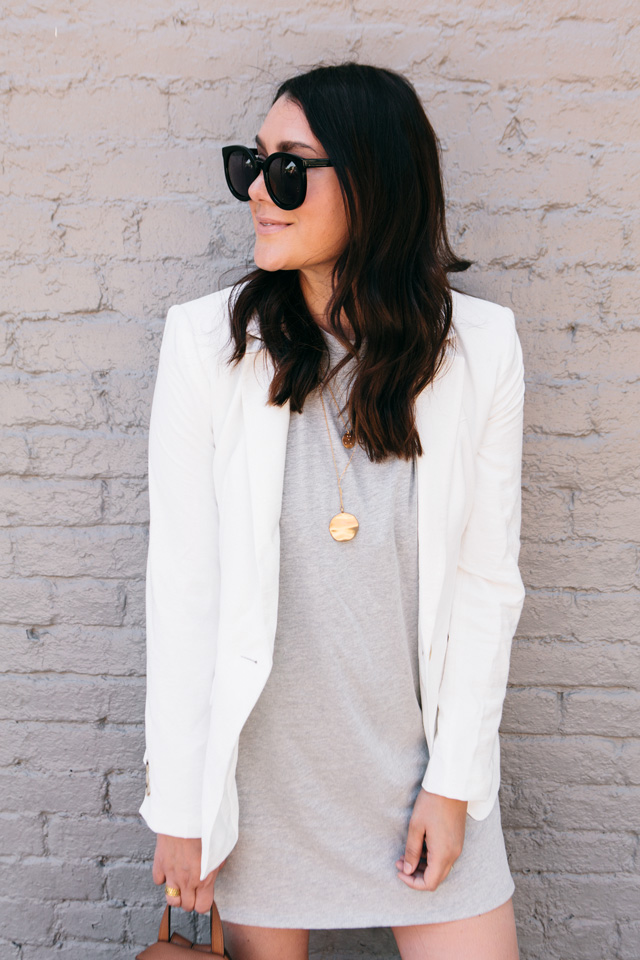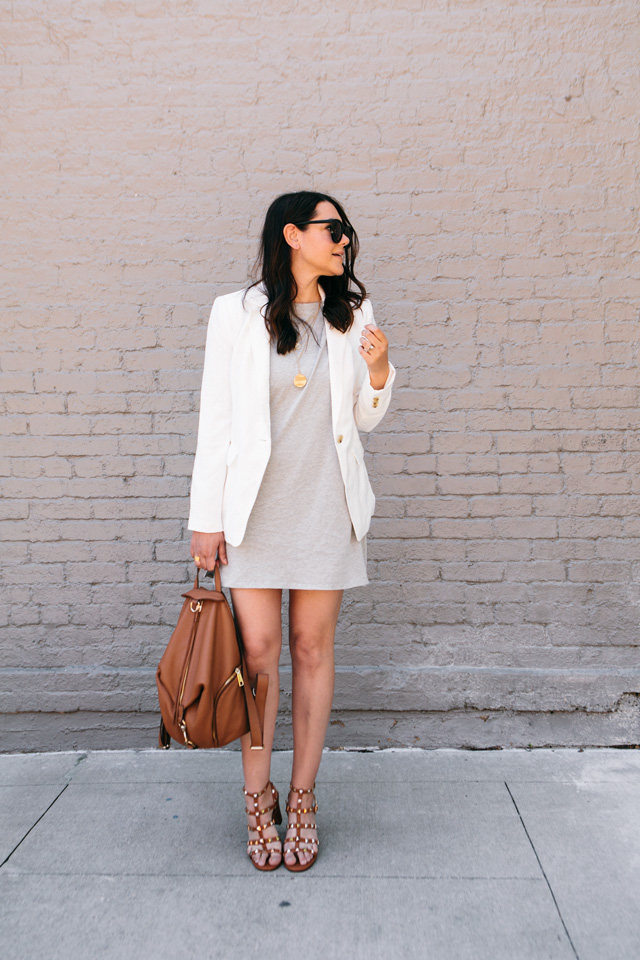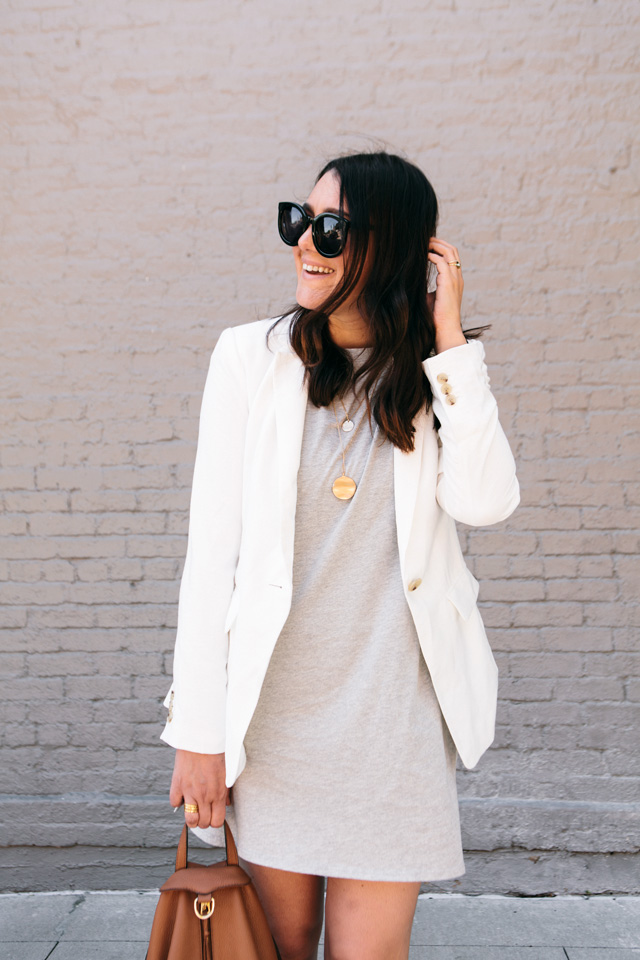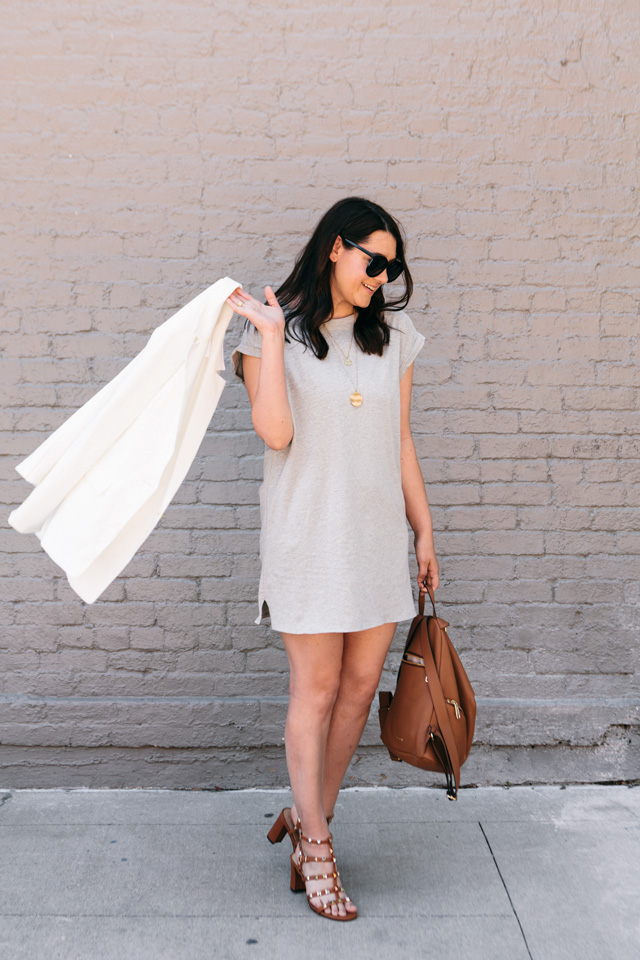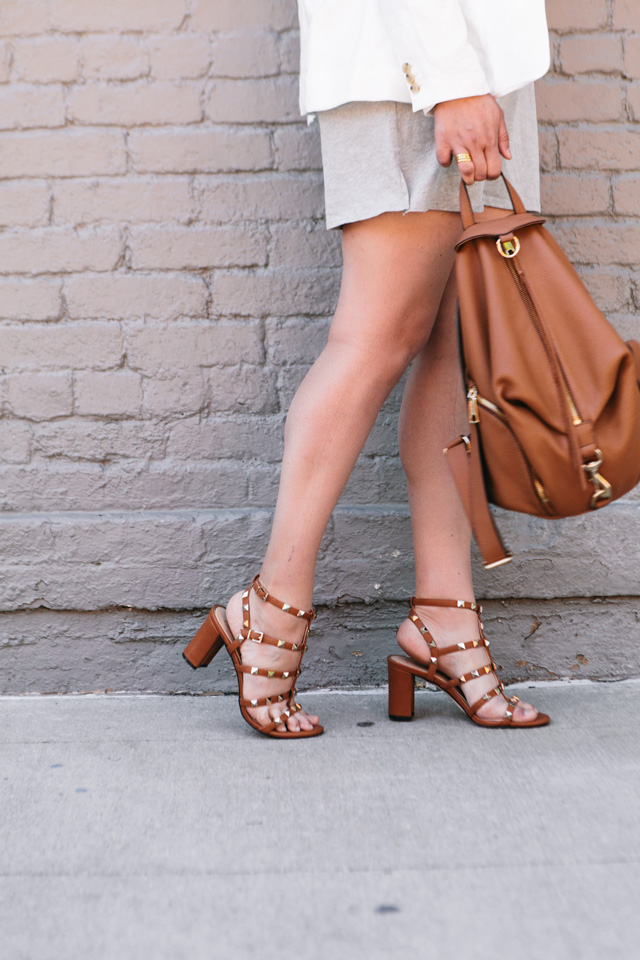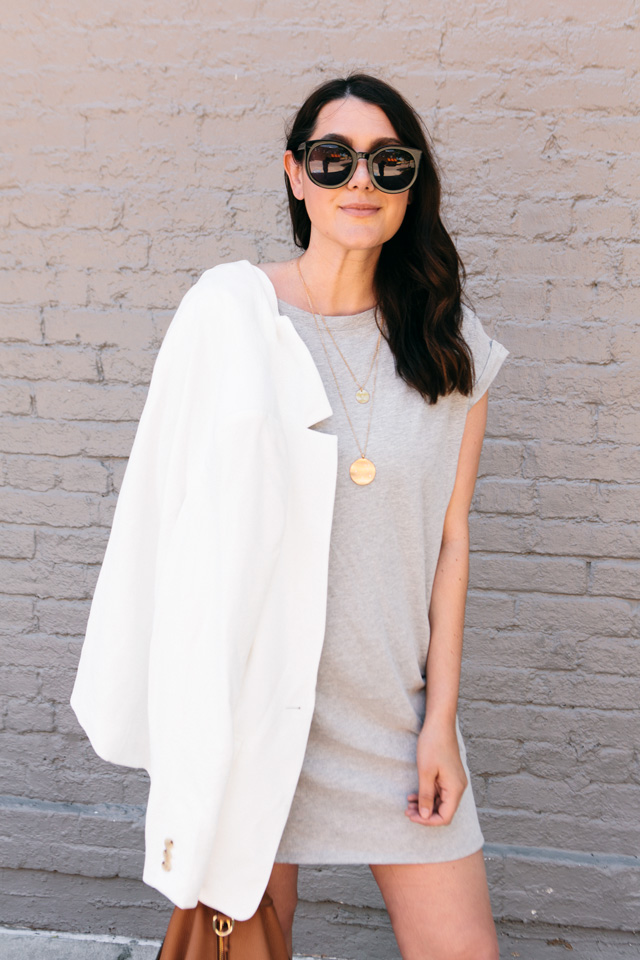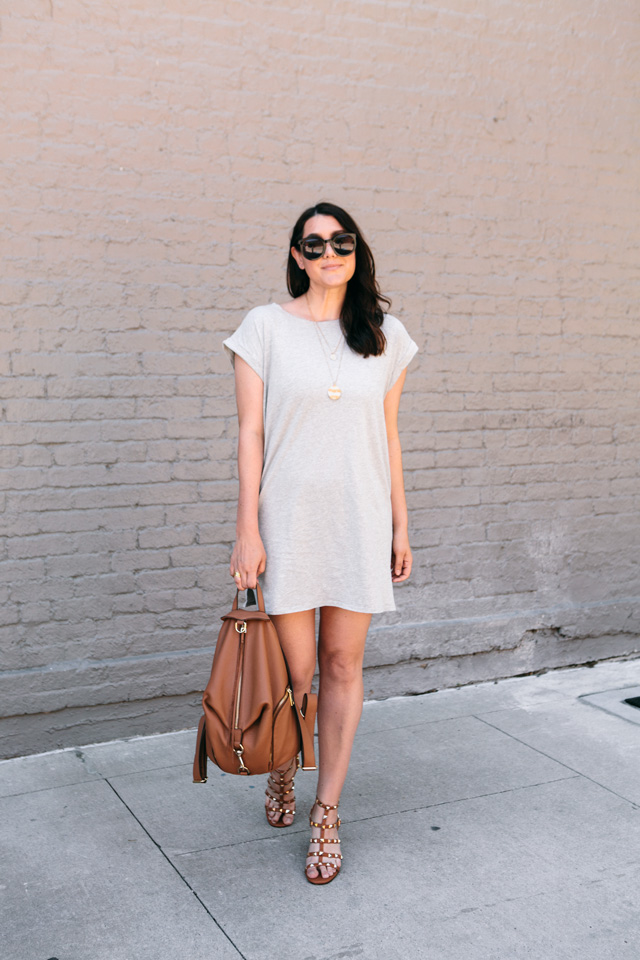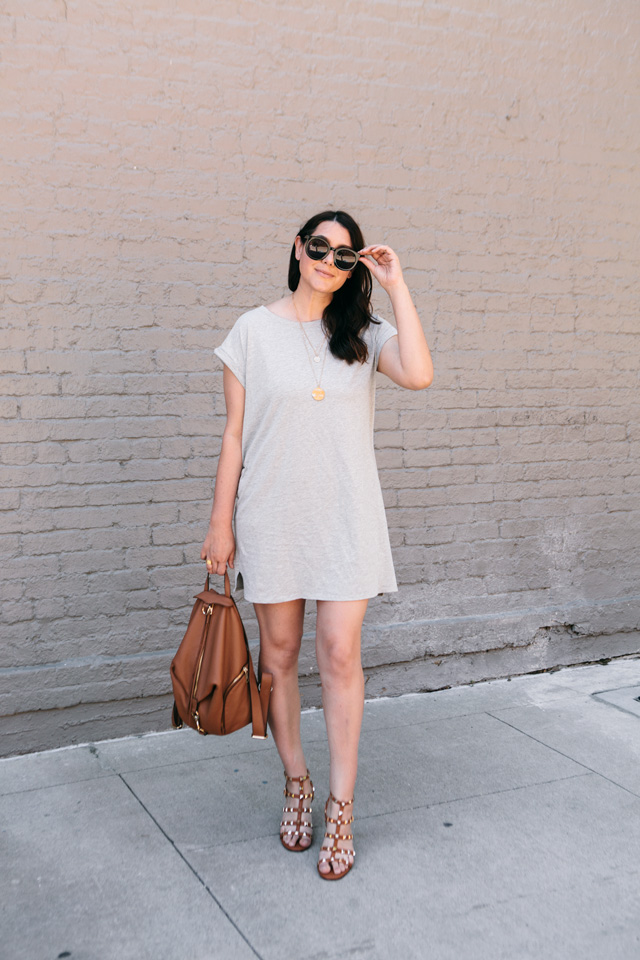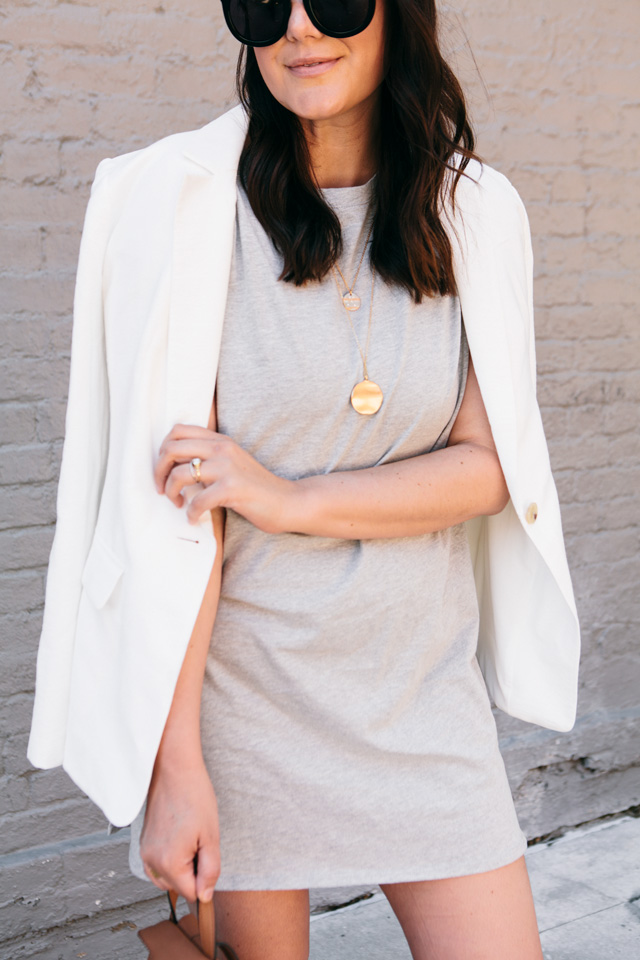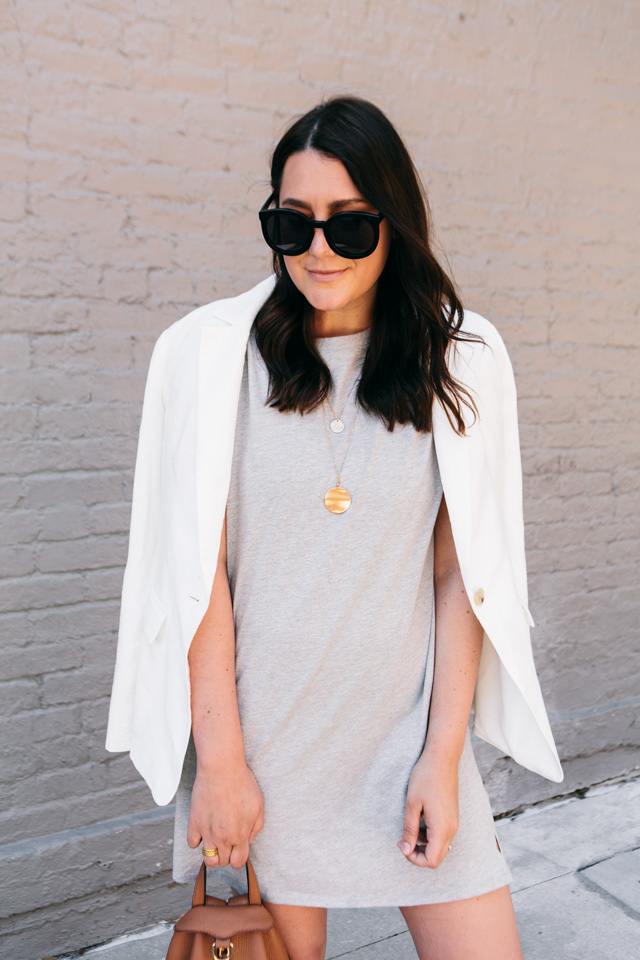 Do you remember this blazer from my floral dress post last week? (You can see this post here!) Well obviously I love it with a flirty floral dress, but when I was trying to dress up this tee shirt dress I realized the genius of this little white blazer. It can go from floral flirty dress to a simple easy t-shirt dress and make both outfits incredibly chic! I was going to just go my normal sneakers route with this dress but once I popped this blazer on, I knew heels were the right accessory. We've got to get to talk about these heels some more, by the way. They are the best. I need to just dedicate a whole post to my love for them.
But first, let's talk about how versatile this tee shirt dress is. As I said earlier, the easiest way to wear a tee shirt dress is with sneakers. Pop on any pair, really. You can go with any of these options below. (My current favorite is the dad shoe trend. Have you seen this around??) Toss on a denim jacket and THIS is your weekend look.
The next option is to dress this tee shirt up a bit with a more formal shoe. Like these studded heels, I picked up last week. Ya'll I'm obsessed with these shoes. I try to use that word sparingly, but I truly am. They are comfortable and they make every outfit I've paired with them shine. You can find these heels here! 
My dress is under $40 and on sale for 40% off if you buy one other item…like perhaps this necklace!! (That makes the dress $22!) You can find the dress here and use code APRIL40.
What's your favorite way to wear a tee shirt dress? Dressed up or down or both? I thought I was partial to dress down but now I'm really feeling a dressed up look. Let me know your thoughts in the comments below!