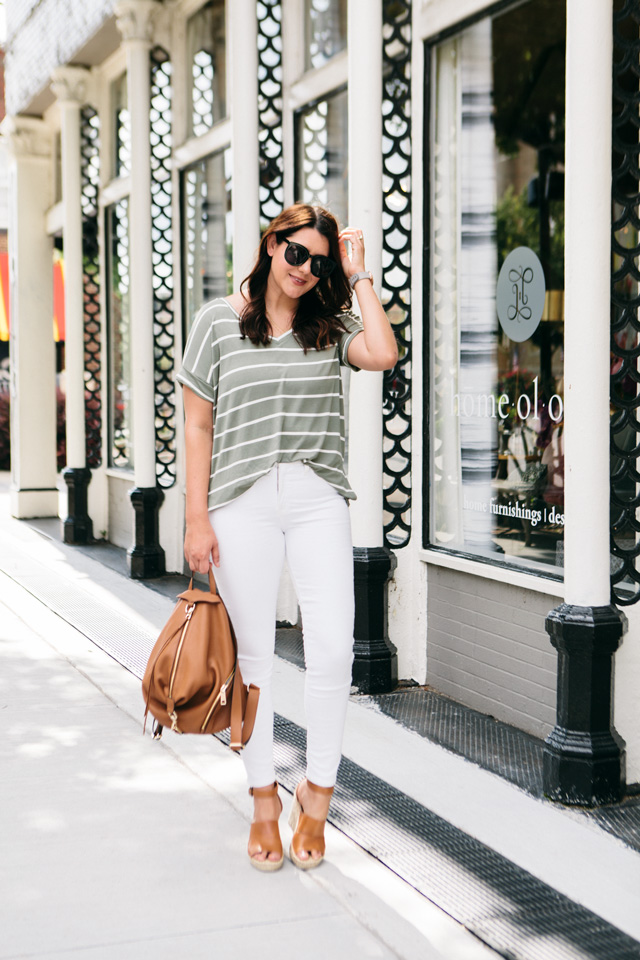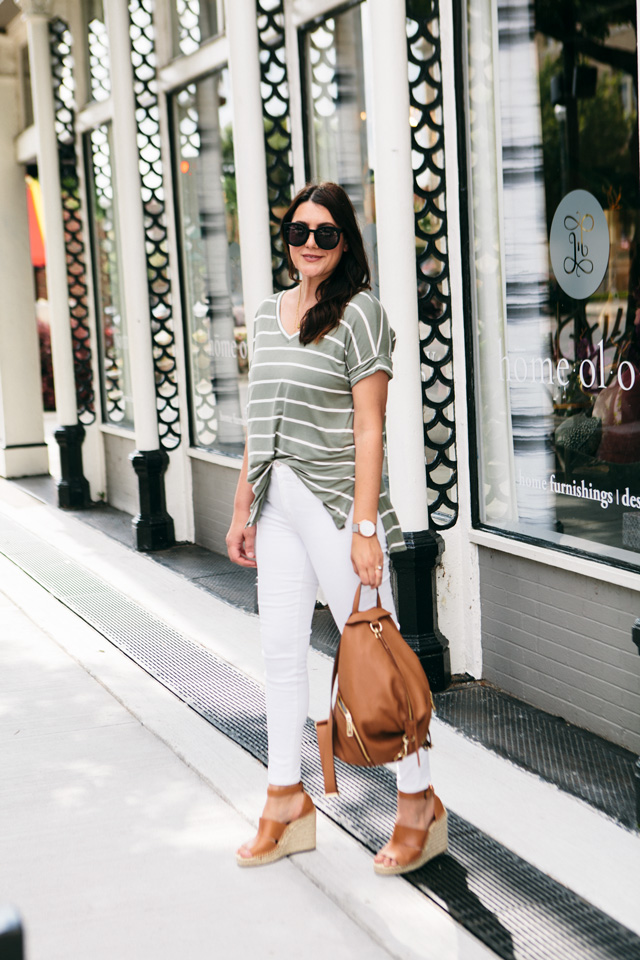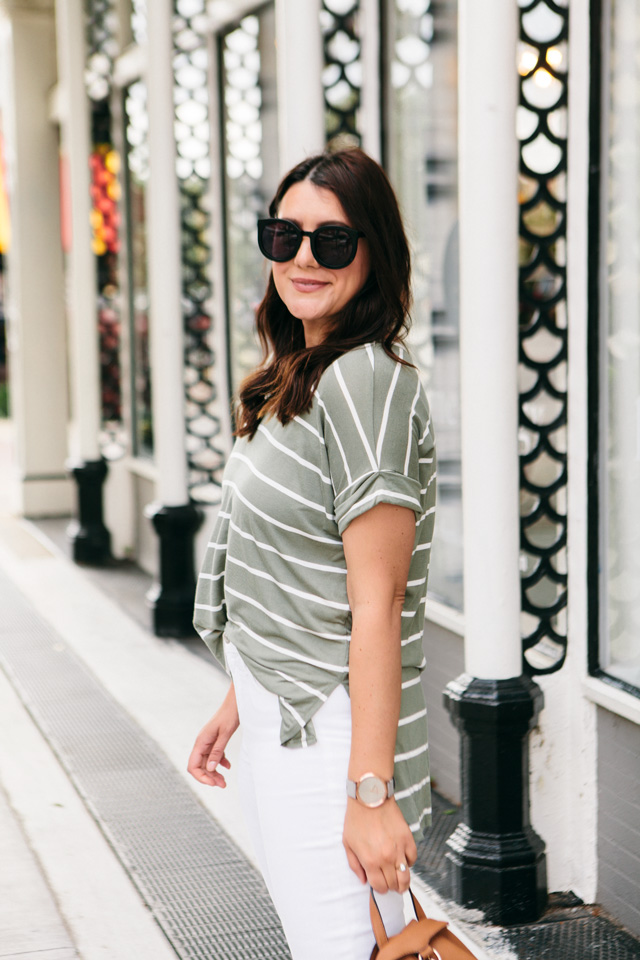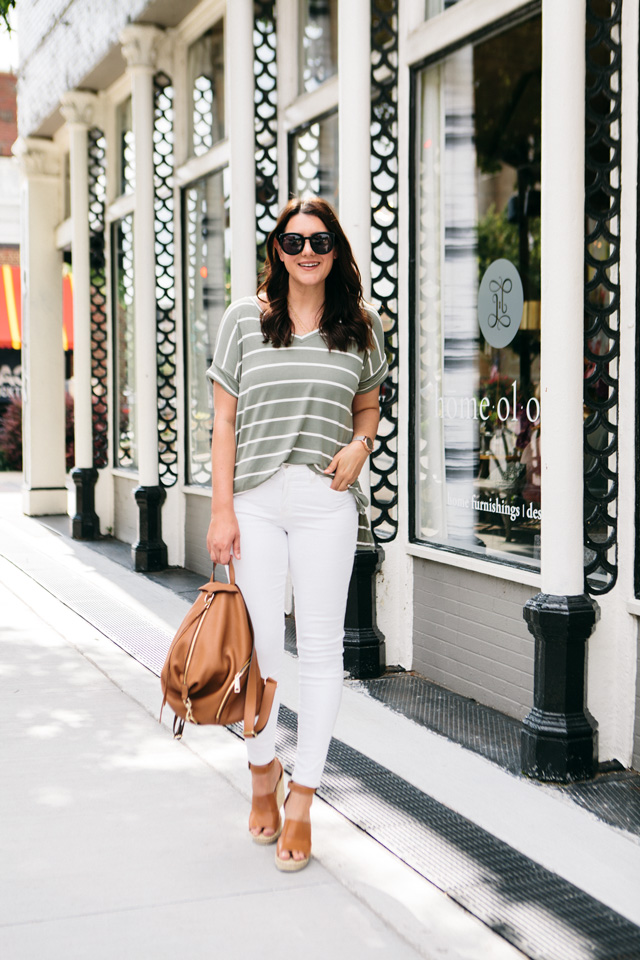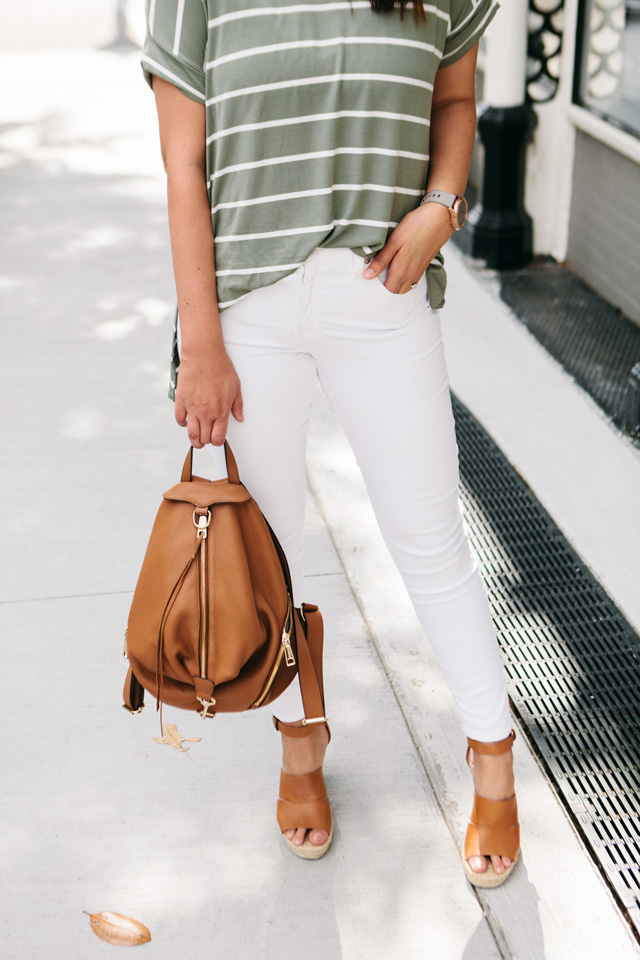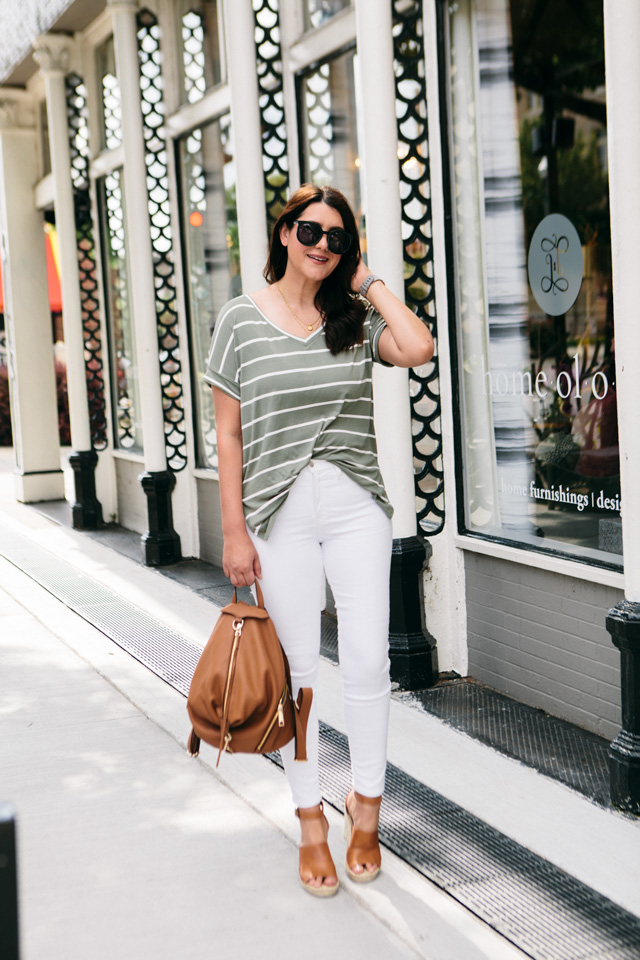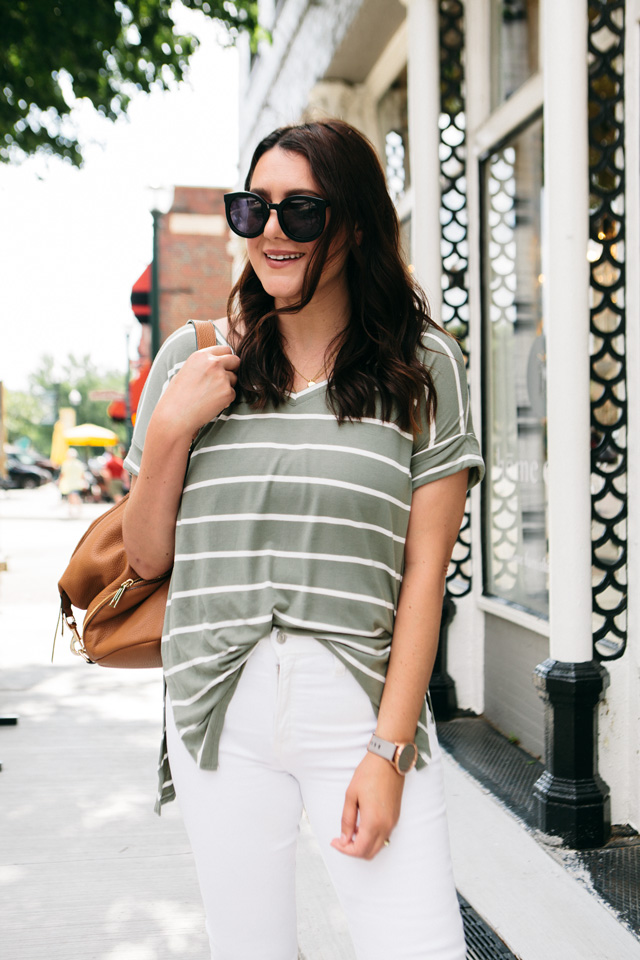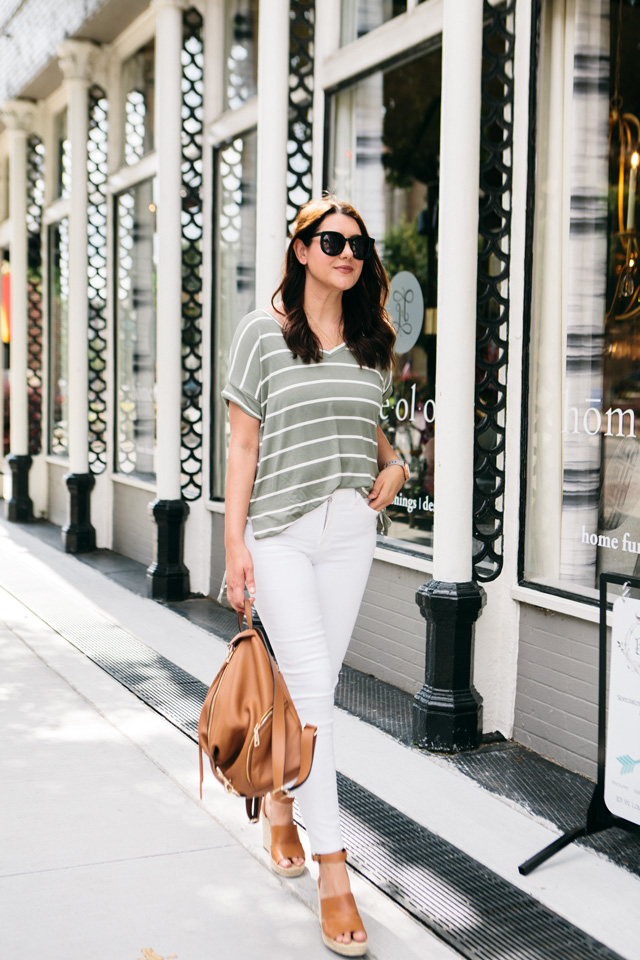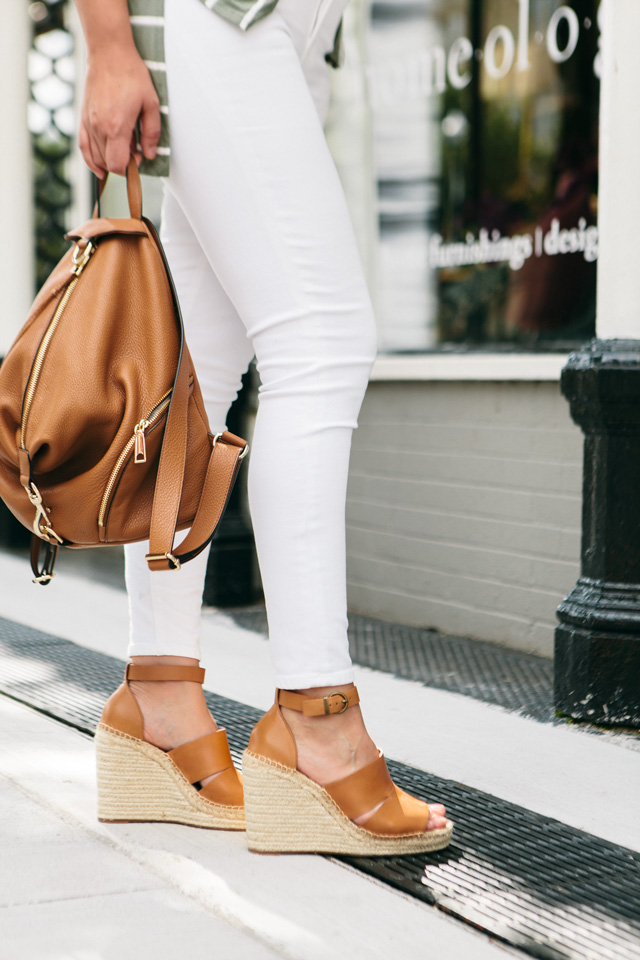 Happy Friday! Did you noticed I double posted today? This post was actually supposed to go yesterday (Thursday) but somebody forgot to hit 'schedule' on the post. I won't name names but she has been all over the place this week. I'm thinking about putting her on probation until she gets her act together. To be fair, the week after a three day weekend is always tough on the old noggin. I never can get my bearings for the week. I hate to say it but I need Mondays. Unpopular opinion, but Mondays' ON as compared to Mondays' OFF  make my week better. Monday's might be the best, you guys. Of course, I'm saying this on a Friday. So what do I know? This could just be that weekend positivity talking.
How much do we love stripes and white denim together? I mean honestly. If this pair wasn't mean to be together forever, then I know nothing. I love this light olive for spring / summer. I used to categorize color by season but I'm loving the cross-seasonal colors lately. Olive I typically go for fall but spring popped up with this light olive, almost sage and boom now my mind is completely changed. My tee is from the shop and is under $25! It's super soft (like pajama soft) and it fits true to size. It's more of a boyfriend fit, but is true to size. You can find it here!
Since I gave my mom back her Madewell white jeans, I realized that I actually have a pair I love from J.Crew a few years ago. They fit like a glove and they have lasted for 3 summer seasons now. Lucky for you, they bring this pair back each year. You can find my jeans here!