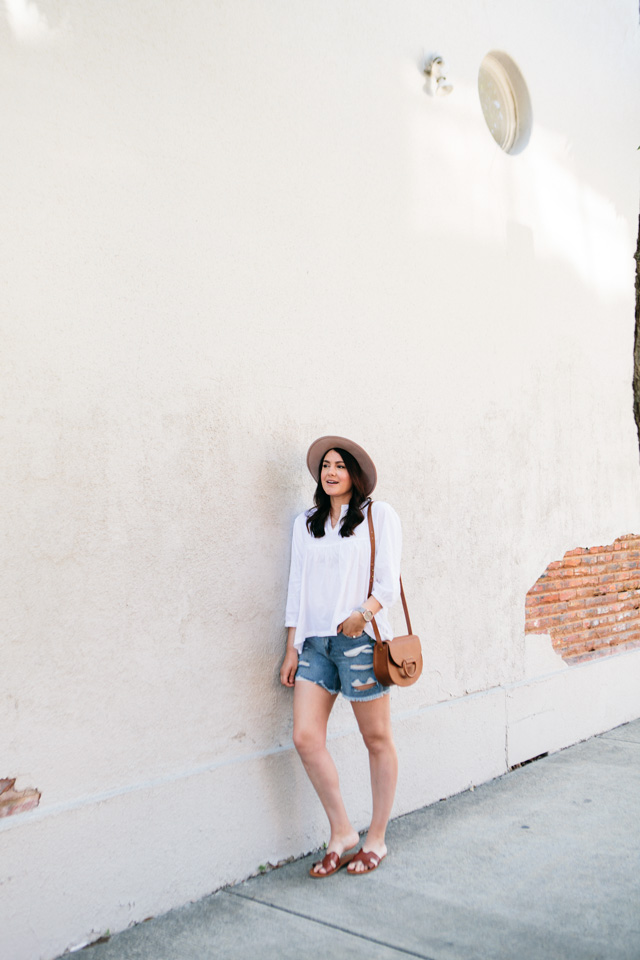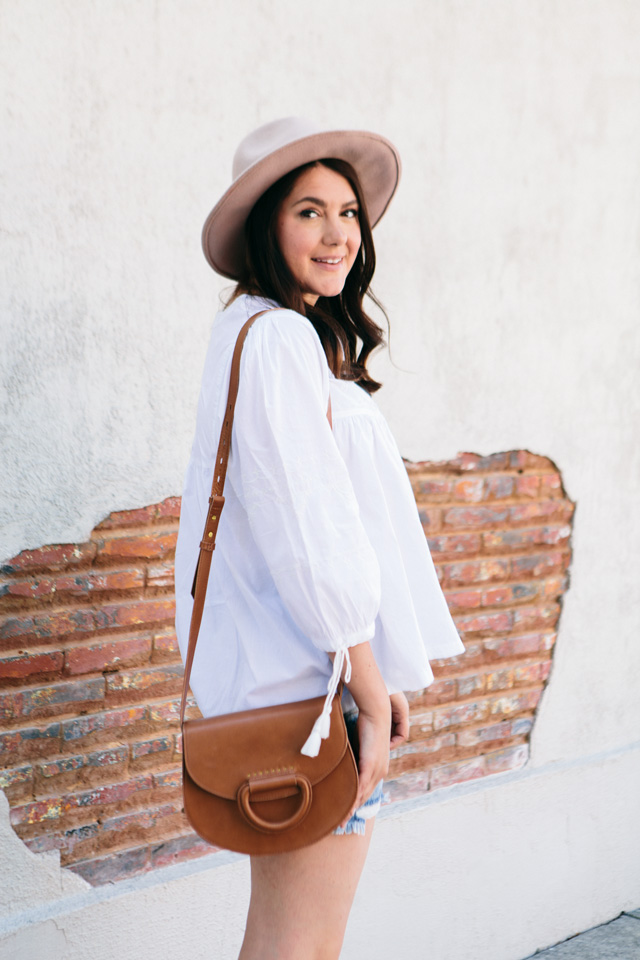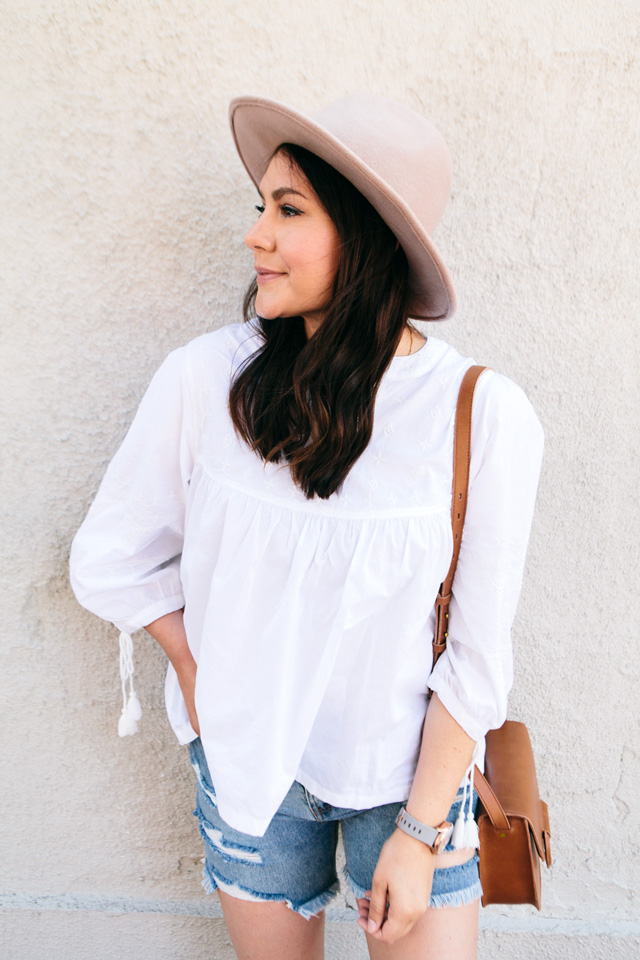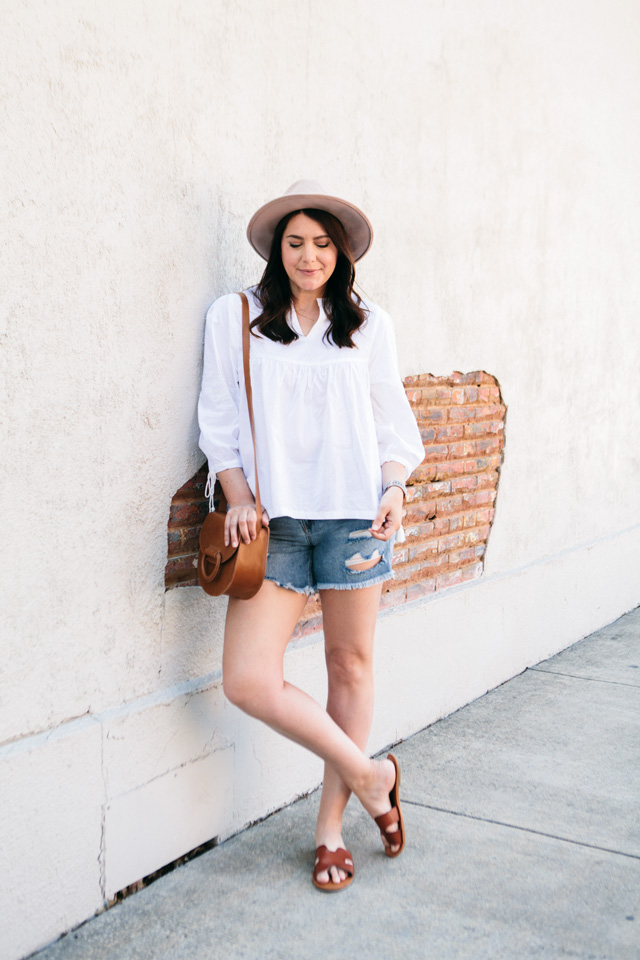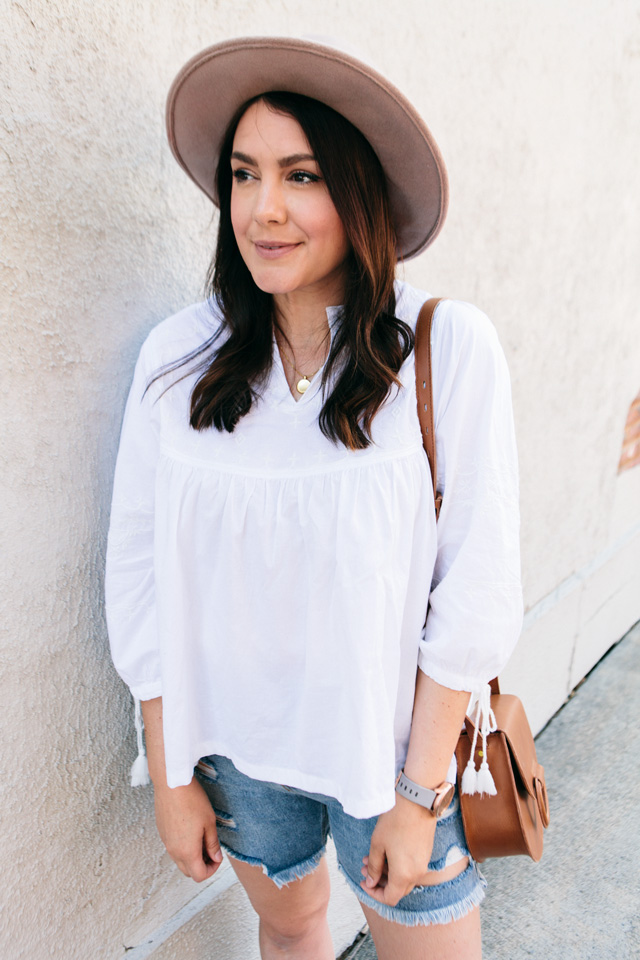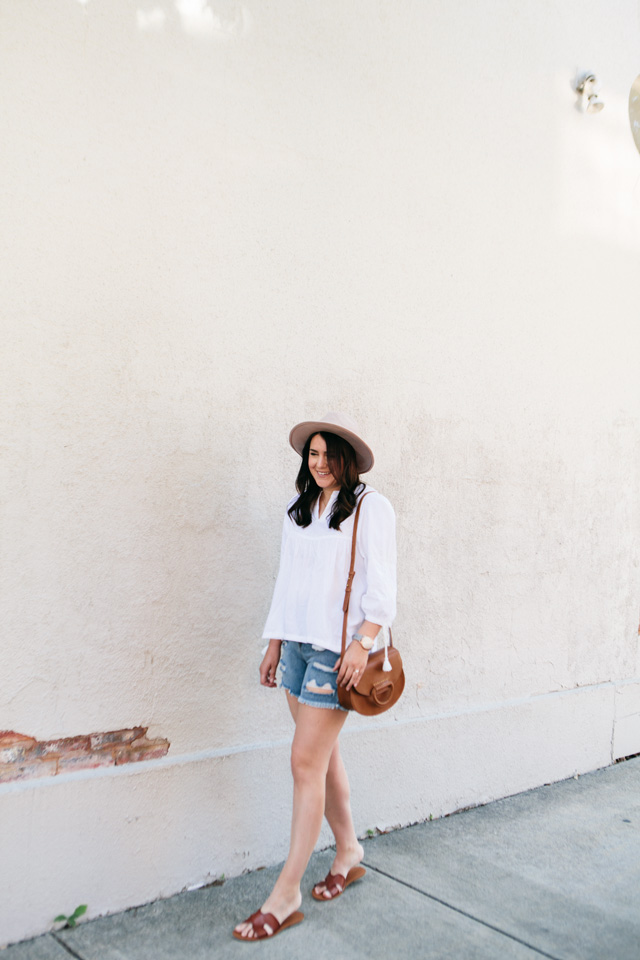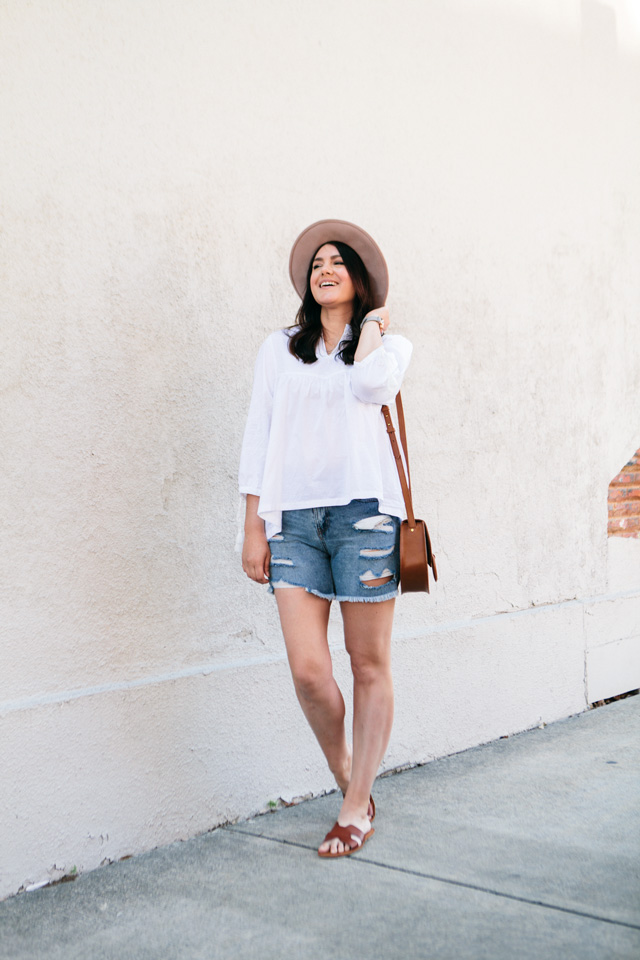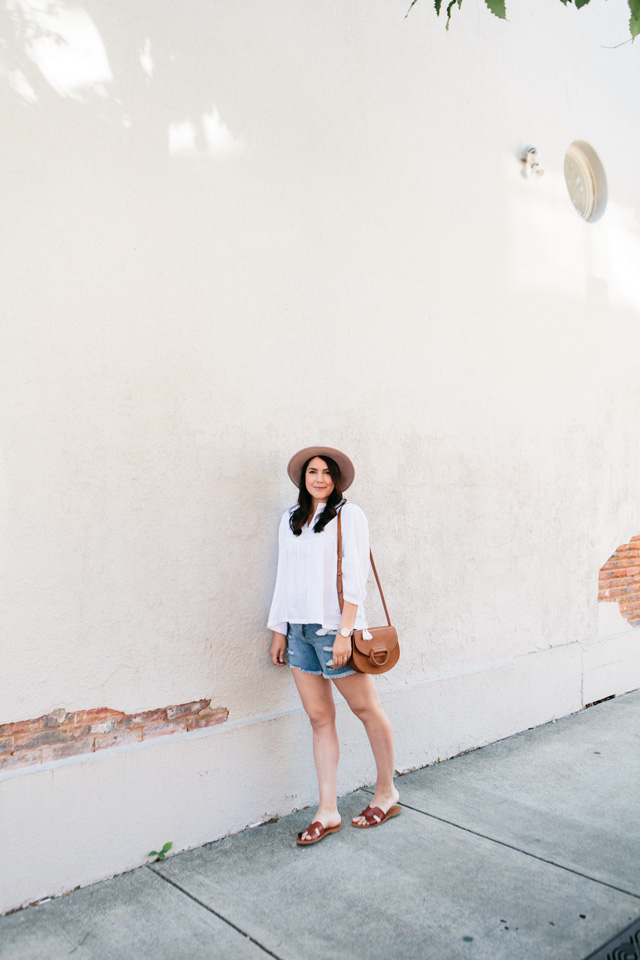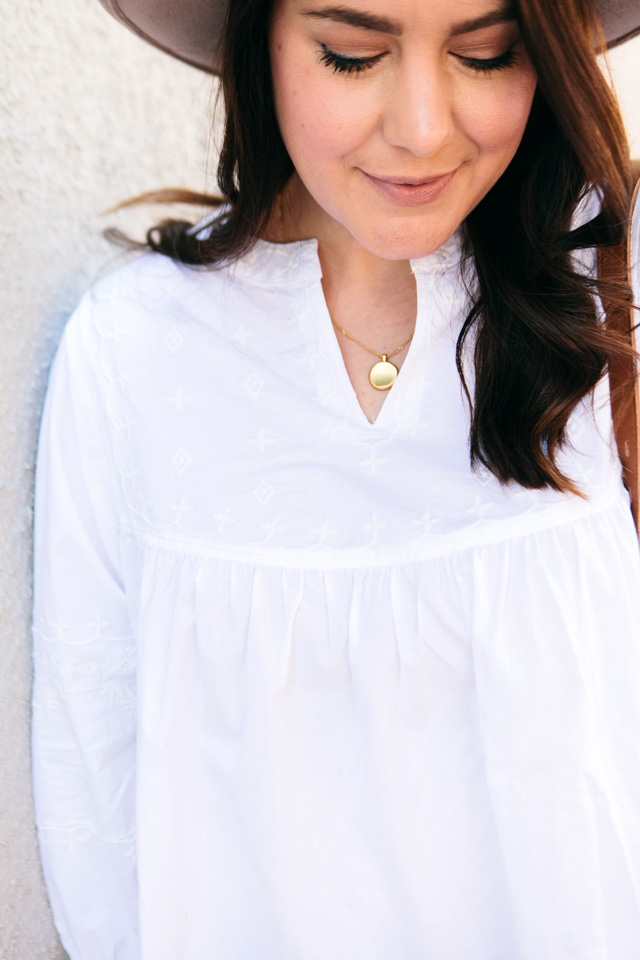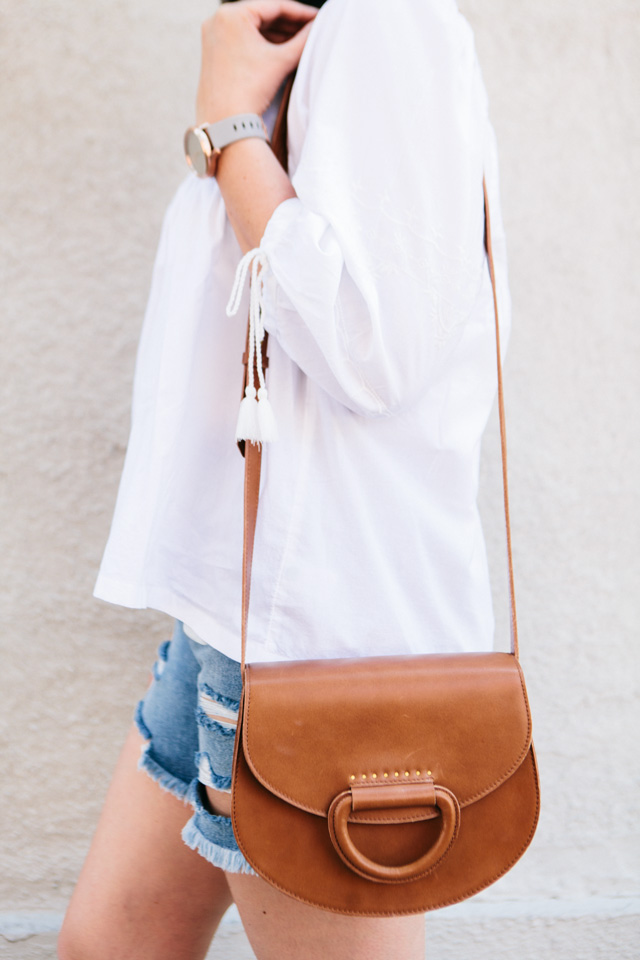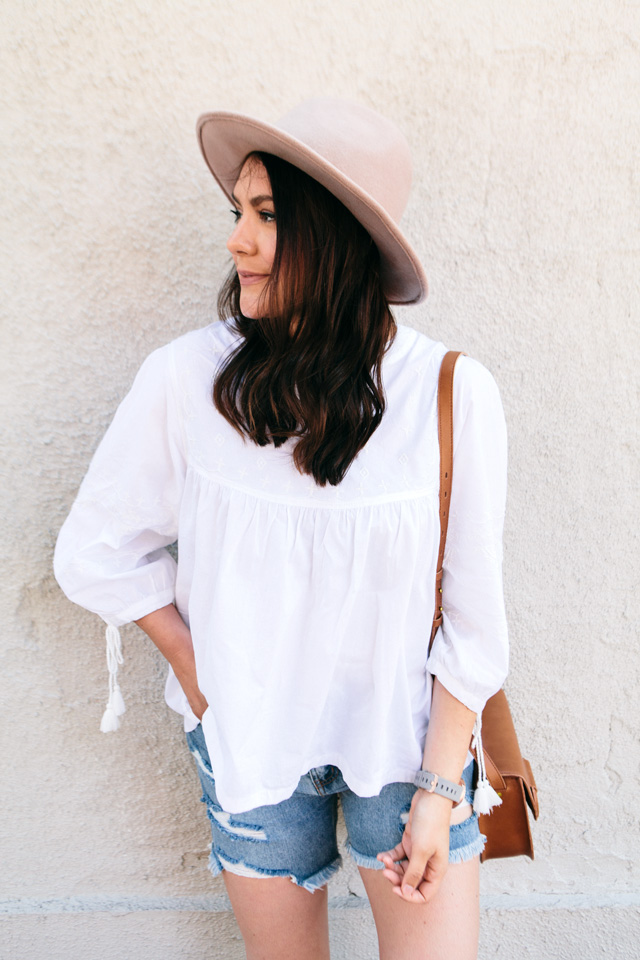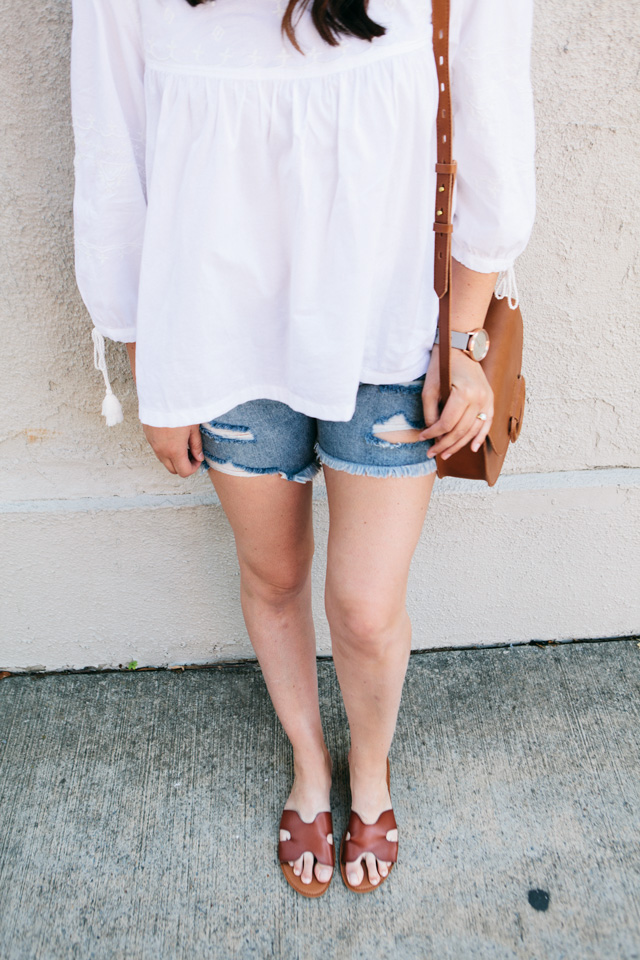 It's only May — is it too soon to declare this my summer uniform? 
As I was putting this post together last night, I realized that my top is now on sale and is selling fast!! I won't even waste your time with the details and just tell you to go find this top here!
This embroidered blouse does run generously as I am in the medium, my normal size and it's roomy in here. I wouldn't size down personally, but I wanted you to keep that in mind. This medium fits more like a 10 than an 8. Find this top on sale here. If you watch my try-ons on IG stories, then you'll maybe remember these shorts! They are from Target and I actually surprised myself by loving them on! They are a longer length but still short and not the bermuda look I've been seeing (and not loving.) The distress is a lot in front but I feel fully covered. I sized up one because they were a little stiff / tight at the waist and I do not regret it. 🙂
I have been on a hunt for a similar blush hat like this one I got on sale at Club Monaco years ago. (This is actually why I don't shop sale racks much — it becomes so frustrating to find a similar to link here, especially on a unicorn sale find. And it's always the things I find on sale that are the ones you guys love!) BUT GUESS WHAT?? I found one AND I ordered it to confirm and it's the real thing! It's an amazing dupe for under $20. You can find the hat here.
I will be reviewing it in a huge Amazon haul I have coming up but besides the brown band around the hat (the one I'm wearing doesn't have a band) it's similar in color and shape! It came a little bit smashed when I got it in but it popped right back up after I pulled it out of the box. If you're looking for an essential hat, (well I think a pink hat is essential) then check this one out!
PS: My sandals are 20% off of $20! A STEAL! You can find them here!