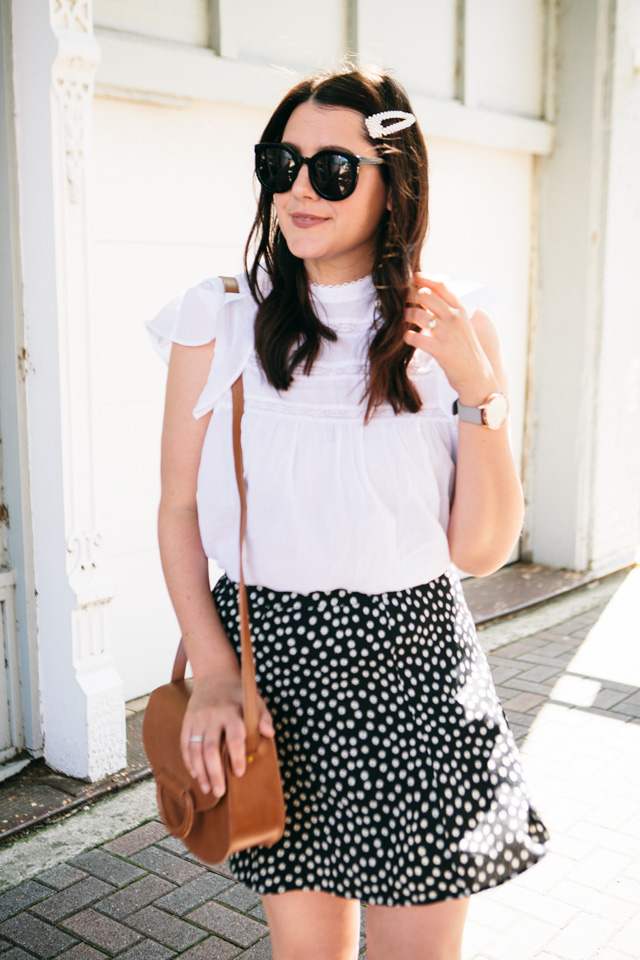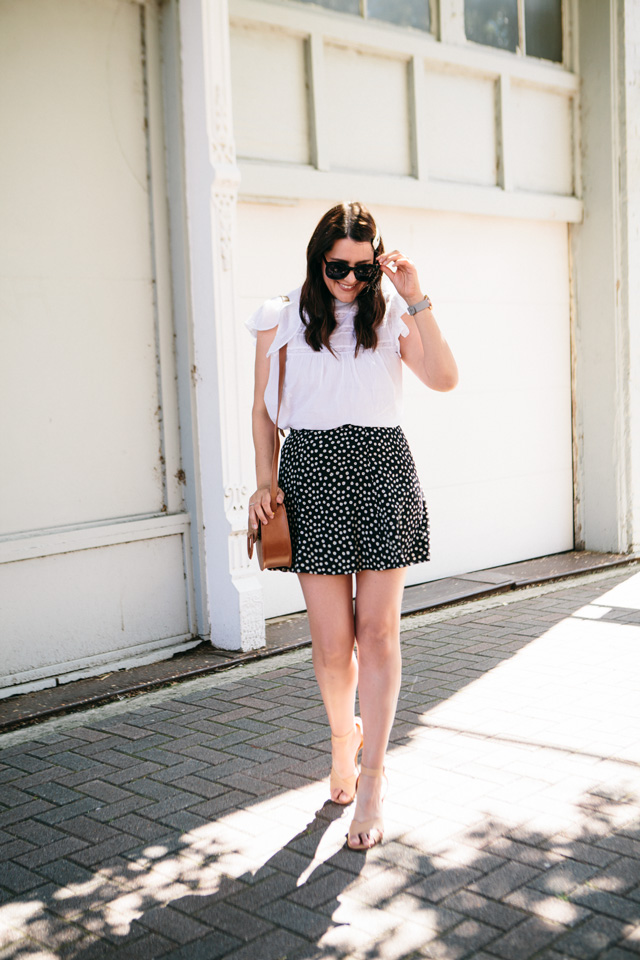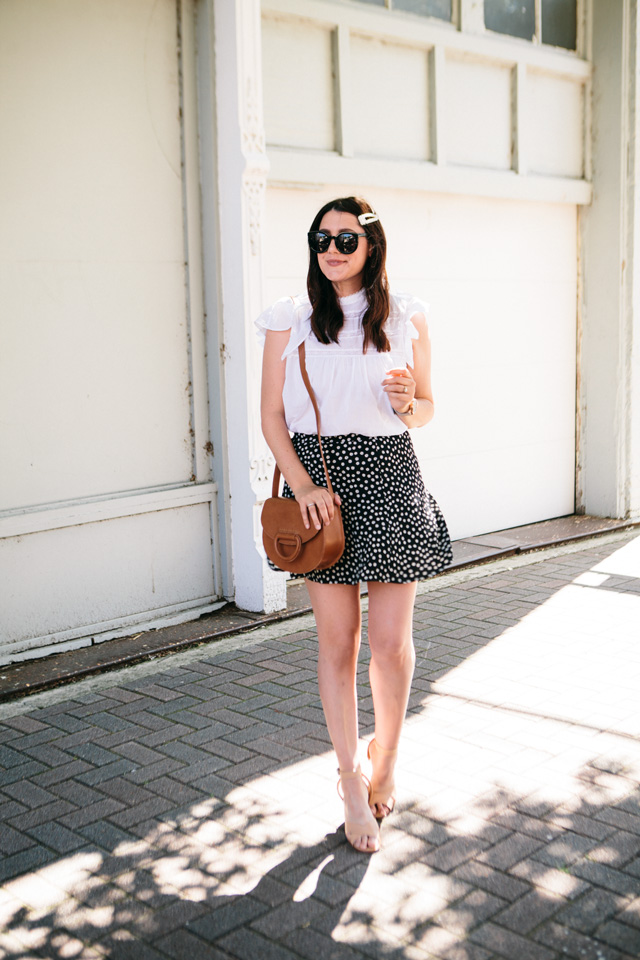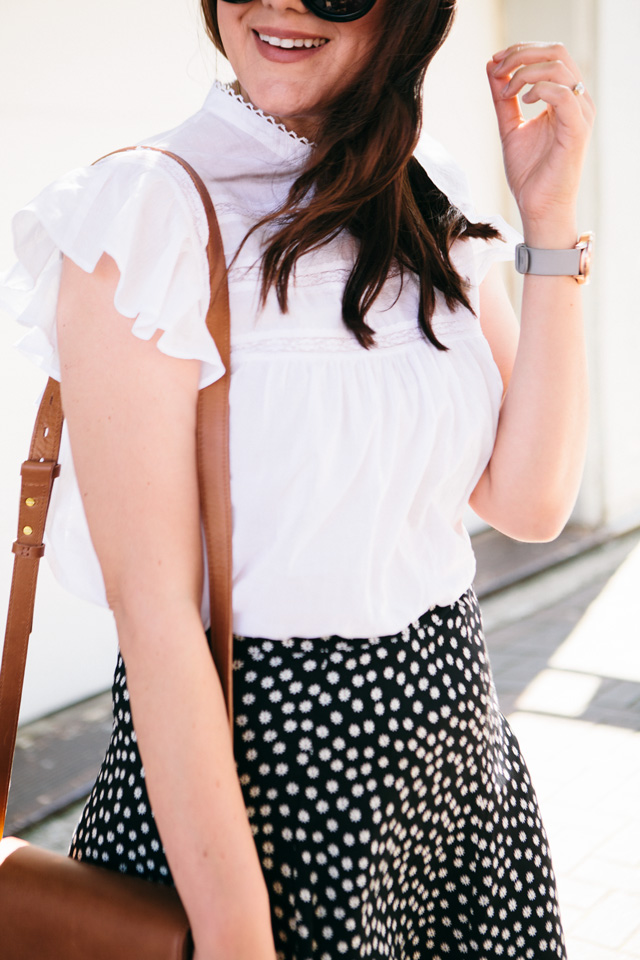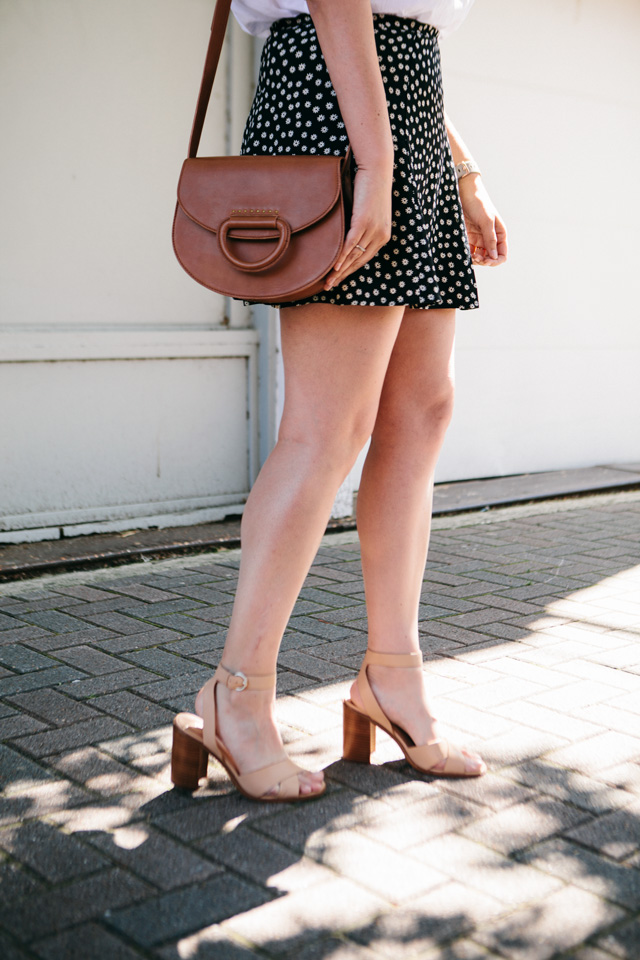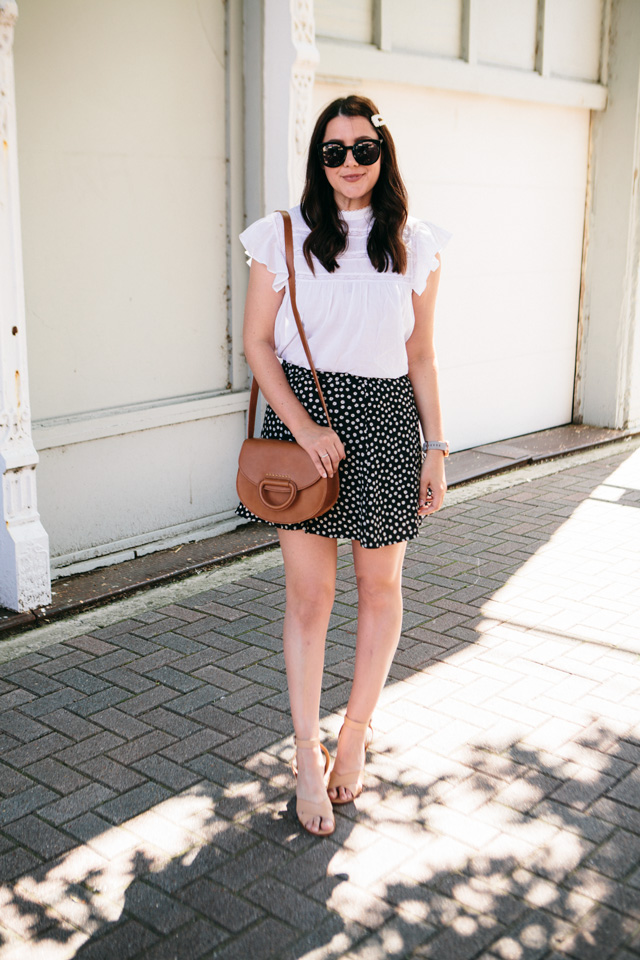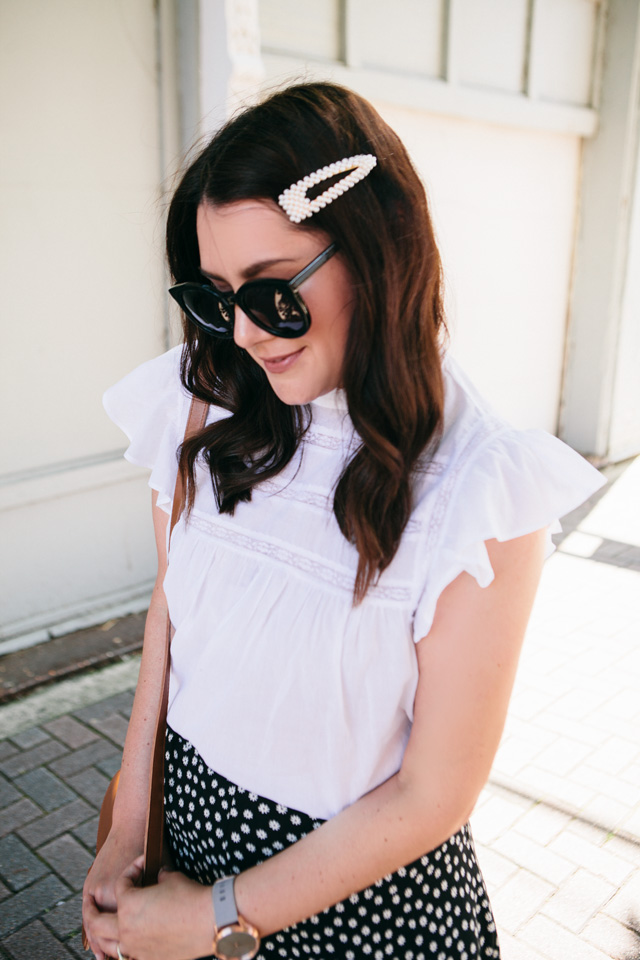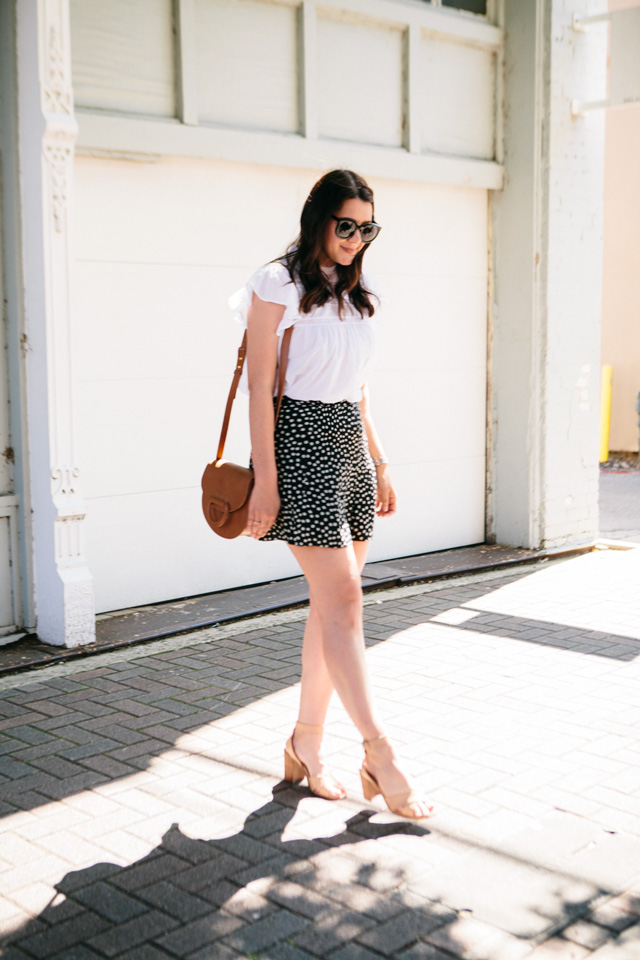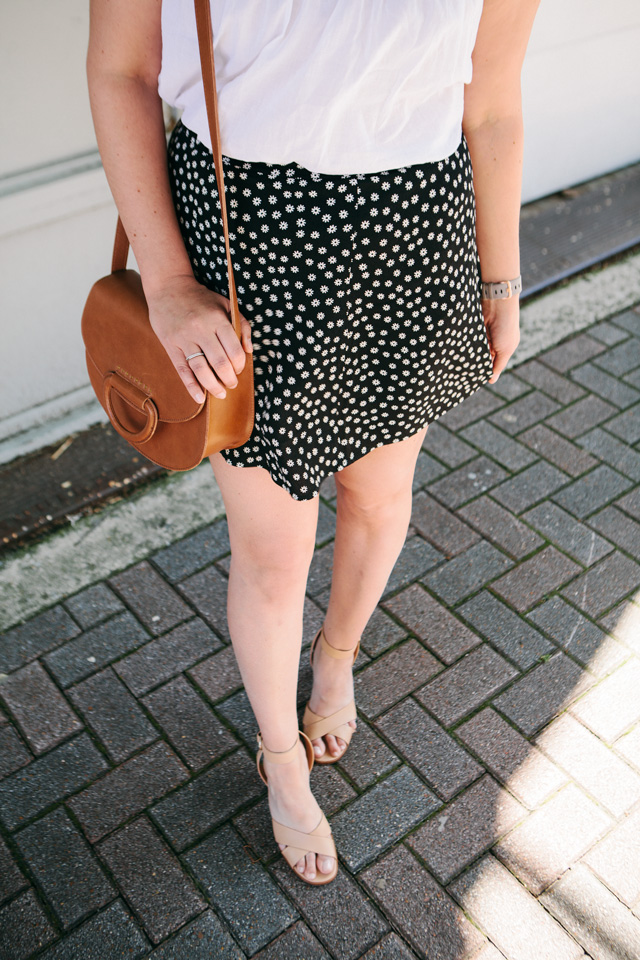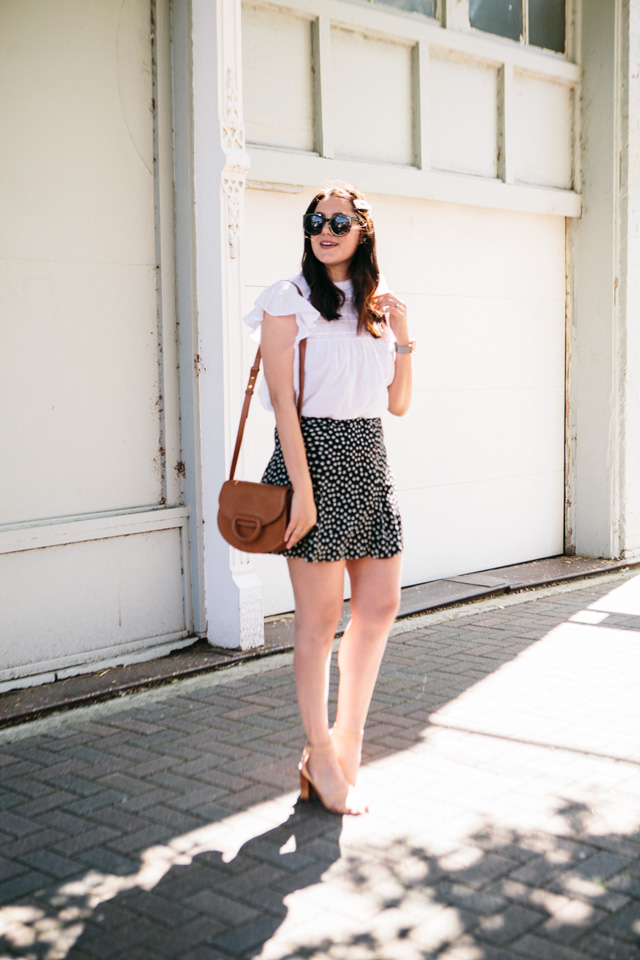 This past Saturday was a rainy mess here and usually, Saturdays are our park mornings and then park afternoons. Toddlers have A LOT Of energy and the park seems to be the best place to wear that energy out. But since it was full rain Bryan and I thought why not go to the mall? How very 90s of us. Gemma likes strolling and she usually finds a few strangers that pay attention to her and talk to her, too. Plus the Disney Store exists which is an explosion of childhood dreams coming true right and left. We had to do it fast but I got to peek into Nordstrom which is a rare occasion these days unless I shop online. I love shopping in-store but our Nordstrom is a good 30 minutes away and with a toddler on a nap schedule, you've got to plan it just right. So Bryan took Gemma for a bathroom break and I got to make a lap around the women's section all by myself. I ended up picking up a few things and I'm hoping for the best because I didn't try them on. I picked up this dress for a post next week, this bag, skirt, and top. It was a quick trip but I'm pretty excited about my purchases. They all fit, too. I'm getting pretty good at this eye-balling my size thing.
Have you heard of the brand Reformation? That's what this top + skirt are. They are a brand that I've followed for years but never really took the plunge on their items because I wasn't sure of sizing and to be honest it all looked like it runs small. (My intuition was right, it does run small.) They are known for their effortless dresses which I love but the ones I've tried so far don't fit a larger chest. So when I saw this top + skirt combo, I thought hey! That would work! I sized up in the skirt mainly because they didn't have an 8, so this is the 10 and I'm grateful I did. For me, I needed the size up for more room at the waist and for the length. This skirt is a mini skirt but I fear the 8 would have been too mini. I think next time I wear this skirt I'll pair some biker shorts underneath for some extra coverage. I may even go with flats or sneakers, too. Mix it up for summer.
My top runs pretty true to size, I'm in the large but I think I should have gone medium. Again, it was a grab and go. I will probably return for the medium, so go with your true to size. Also, this top comes in the prettiest shade of pink, I saw online! They didn't have it in the store but you can see it here!
Side note: I've been seeing these pearl barrettes everywhere! Have you? This is an inexpensive set from Amazon. It has taken me three outfit posts to finally feel comfortable in them. I put them on and take them off because I feel silly but I actually love it in with this outfit and in these photos. I think I'll keep this trend in rotation. I can get kind of routine with my hair and this is a simple way to spice things up. You can find these barrettes here!