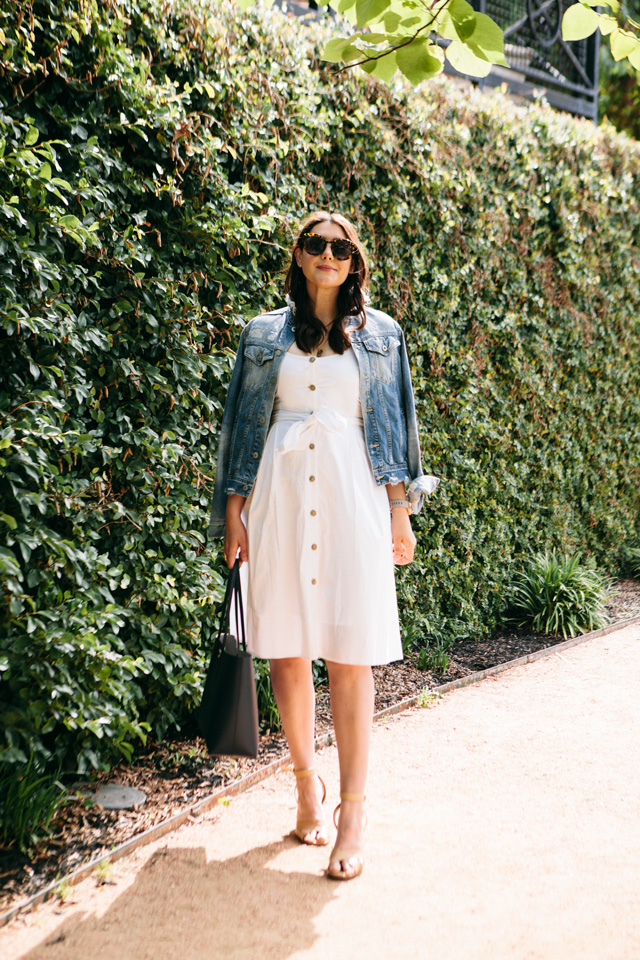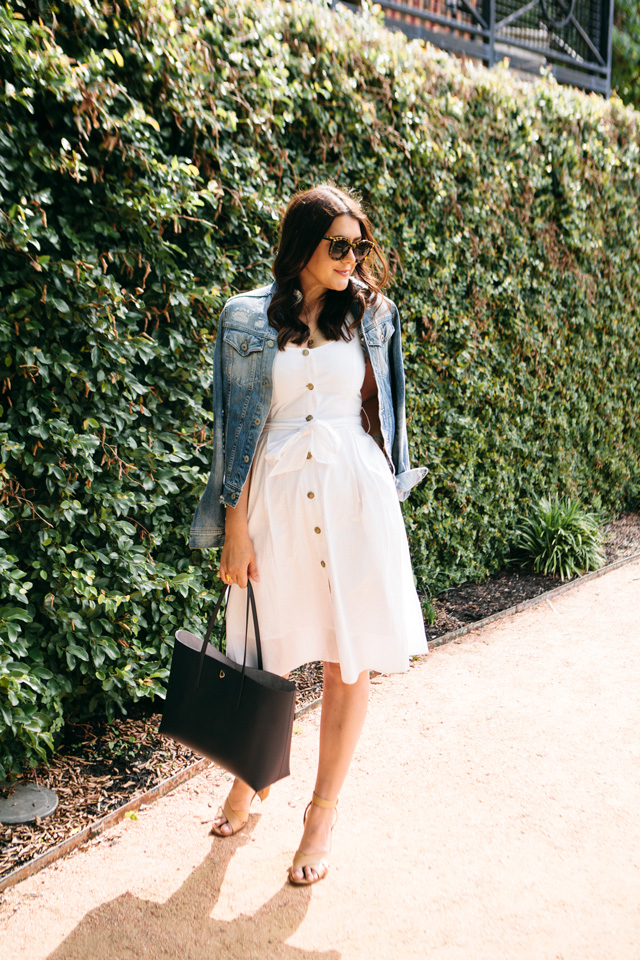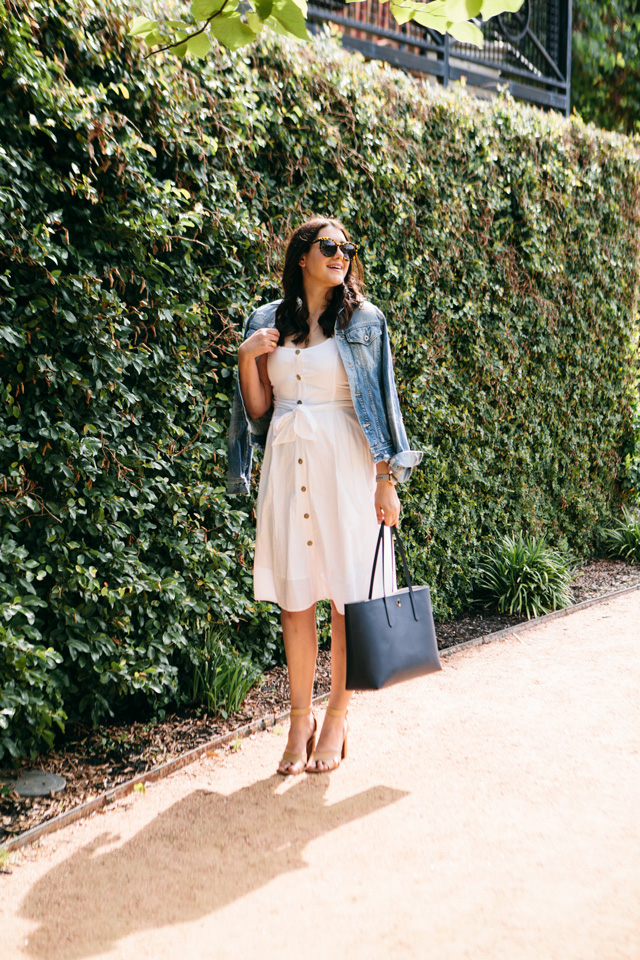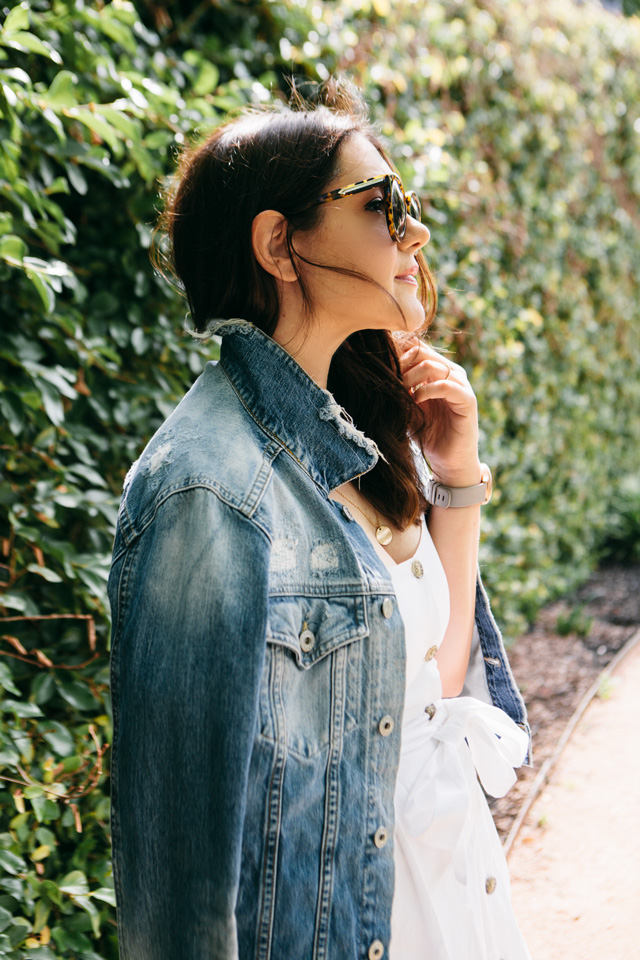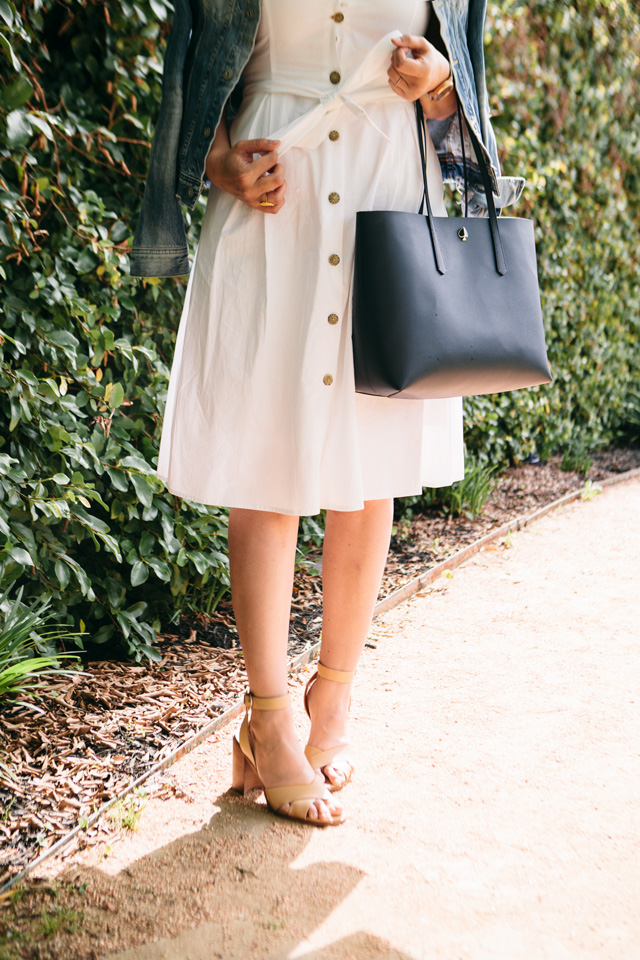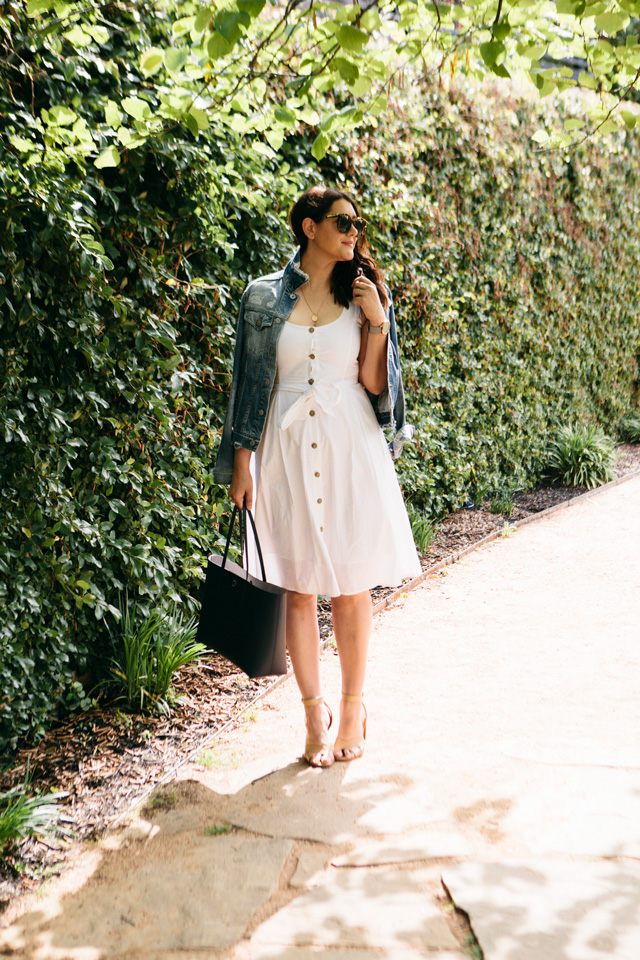 I think simple summer dresses is actually a theme for me this summer. Okay maybe every summer, actually. A dress is just the easiest  option to toss on and your outfit feels complete. This dress, a simple white dress with a fit and flare silhouette, is one of my favorites not only because of the crisp color but of how classic the fit is. It's truly a timeless look. Now I like to take things a step further (always) and add another element to a dress, even in the summer. Here I added a simple denim jacket over my dress because believe it or not even a simple denim jacket and add some zhuzh to an outfit. (I especially like just tossing it on my shoulders, it makes the look feel effortless and cool. For function, I usually can only do this if I'm not carrying Gemma, so then I just pull my arms through and we are good!)
My dress is under $30 and you can find it here in a range of sizes! I had to size up with this dress for rib cage room (odd) and my chest. I am in the 10 and as you can see the chest is still pretty tight. (For reference, I am a typical 8 in dresses, more info below!) I would suggest sizing up if you have a C+ chest. Anything below a C cup would be fine true to size. If you don't need room in the top, then stay true to size! It's a gem of a dress. You can find it here!
Did you know my favorite heeled sandals from this spring are now on sale? And it looks like they are still in stock! These have been some of my favorite heels this spring because they are the easiest shade of nude to toss on with anything. They feel dressy without feeling over the top. You can find my sandals on sale here! If you're more of a flats lover, this dress would work well with simple flat sandals too. Think the Tory Burch Miller Sandal or a simple leather sandal like these would be perfect. You can even go the sneaks route, if you want to take things to a casual level. I've linked a few of my favorite shoe options for this dress below!
Summer Shoe Options
(PS: My denim jacket is a few years old, but this is the AG Mya Denim Jacket style. This is a standard style for AG and there is usually one every year. This year the style wasn't distressed like mine but it's now on sale! I've linked it here.)