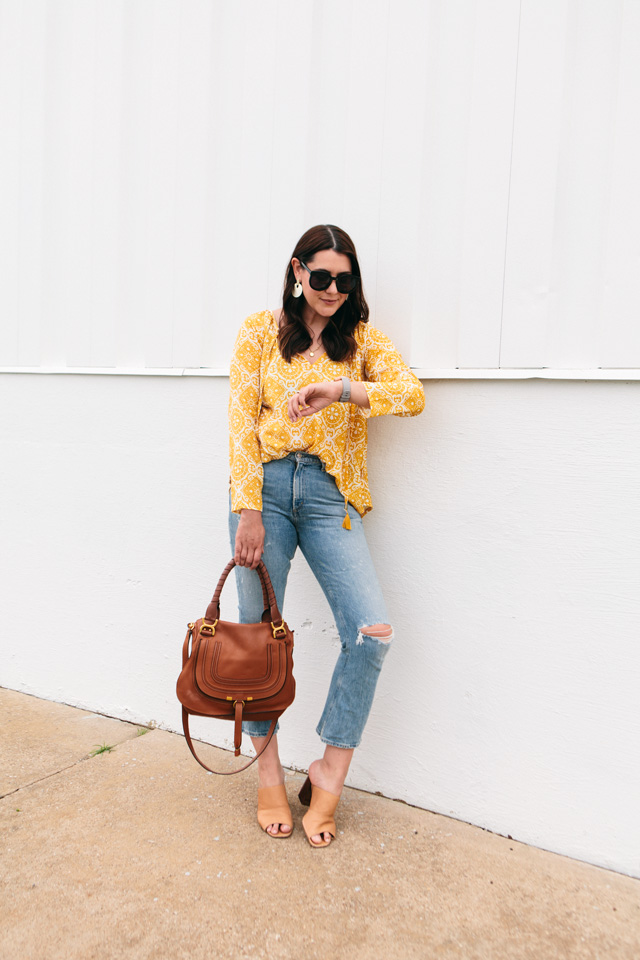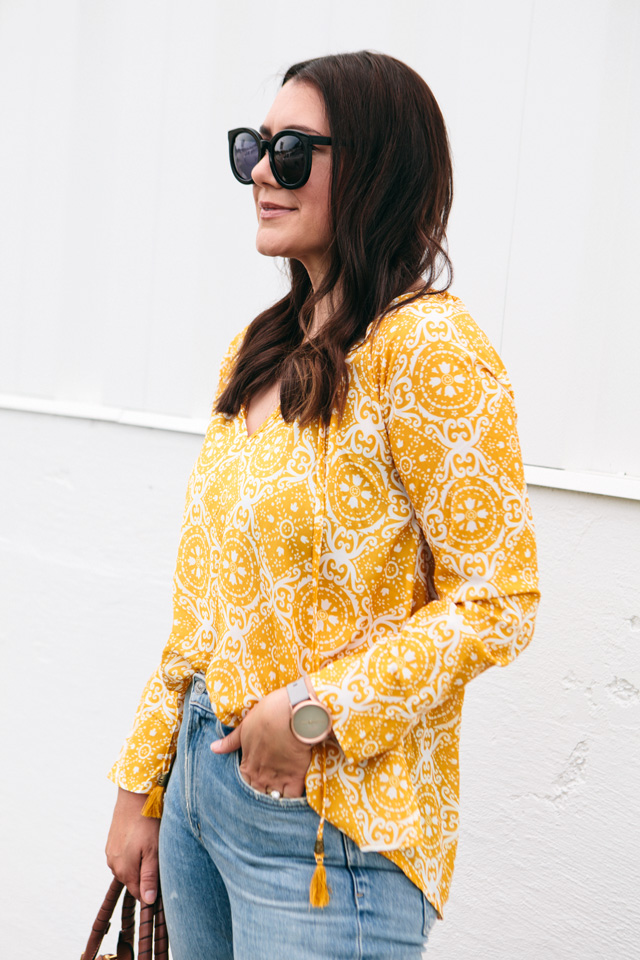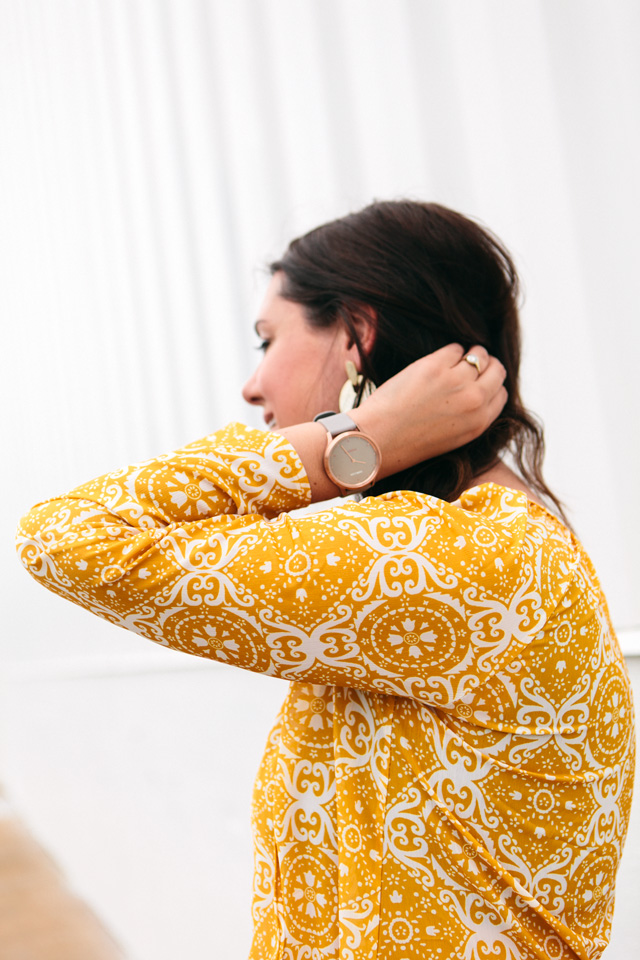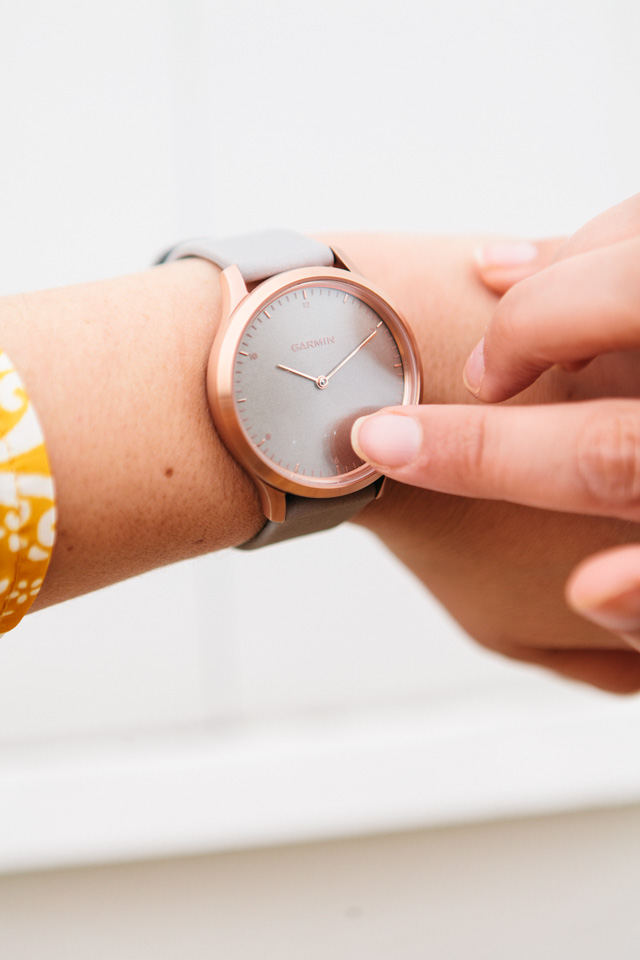 I am so excited about this post today! I know I say that frequently and I always mean it, but this something that I can't wait to share with you! I truly, truly love this product and I hope you do too. A few weeks ago, I was given the chance to try out the Garmin VivoMove HR watch, which is a hybrid smartwatch. (Yes, Garmin. I had no idea they had such a wonderful line of wearables, but I'm so glad I know now. A truly hidden gem!) Of course from the looks of it, you would just think it's a really lovely watch. Mine has a rose gold face with a grey background and a grey suede watchband, perfect for everyday (a silicone one is included for more active workouts!) When I saw the watch for the first time I thought to myself  'I thought this was a smart watch' and then I touched the screen and there it was in all of it's smartwatch glory. It's a simple two-tap on the watch face and a small screen appears with the digital time and my steps for the day. If you swipe left, you can continue on to more information like the weather, your messages, your heart rate, your stress level (my favorite to check in on)and where you are on your activity goals for the day. All within a swipe and all nicely hidden away in this super sleek watch. It's actually everything I was wanting in a smart watch, I just didn't know it existed.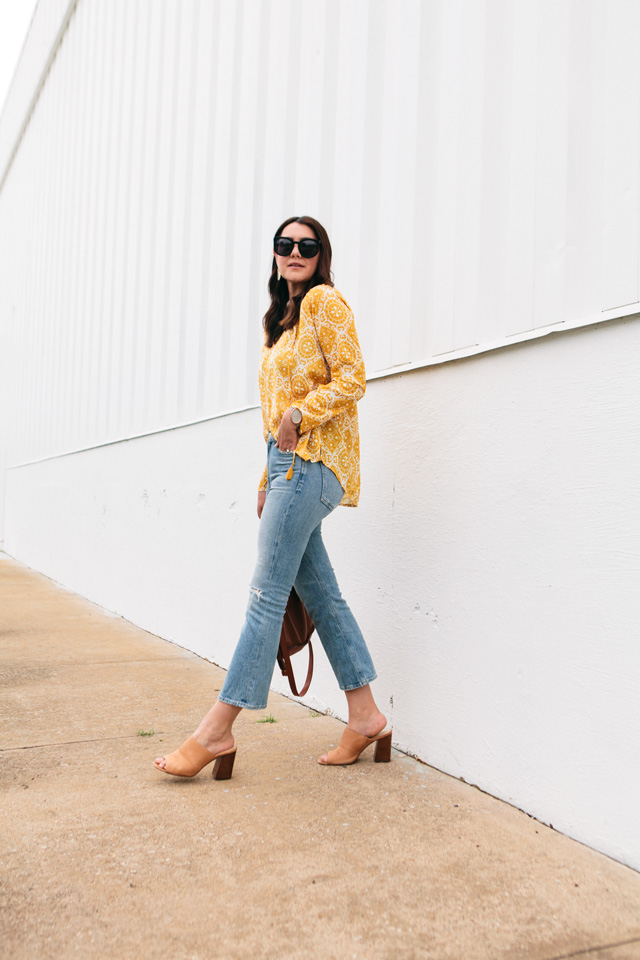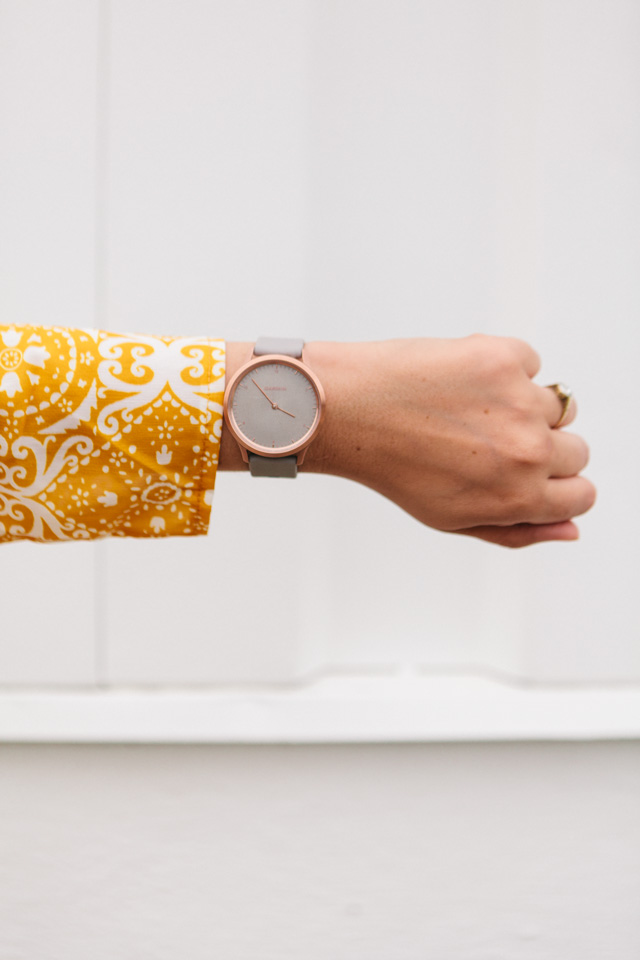 I really love that I can toss this watch on with any outfit I wear on the daily. It doesn't stick out like other wearables do; it looks like a fashion piece more than a piece of technology. I can easily track all of my steps without feeling like I've got a clunky gym accessory on all day, too. I've linked a few of my favorite ones below. Now through May 11 (this week!) you can save $50 on the Garmin VivoMove HR watch. If you are looking for a Mother's Day gift, this is an amazing offer and a wonderful gift! (Feel free to send this to your husband and kids as a hint. Husband and kids, if you find yourself here, this is a hint.)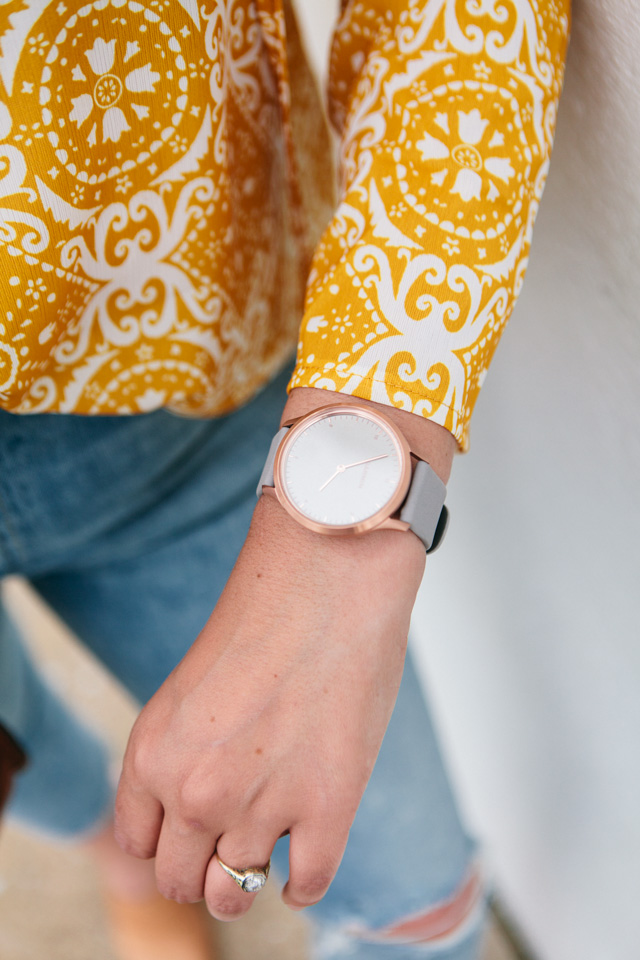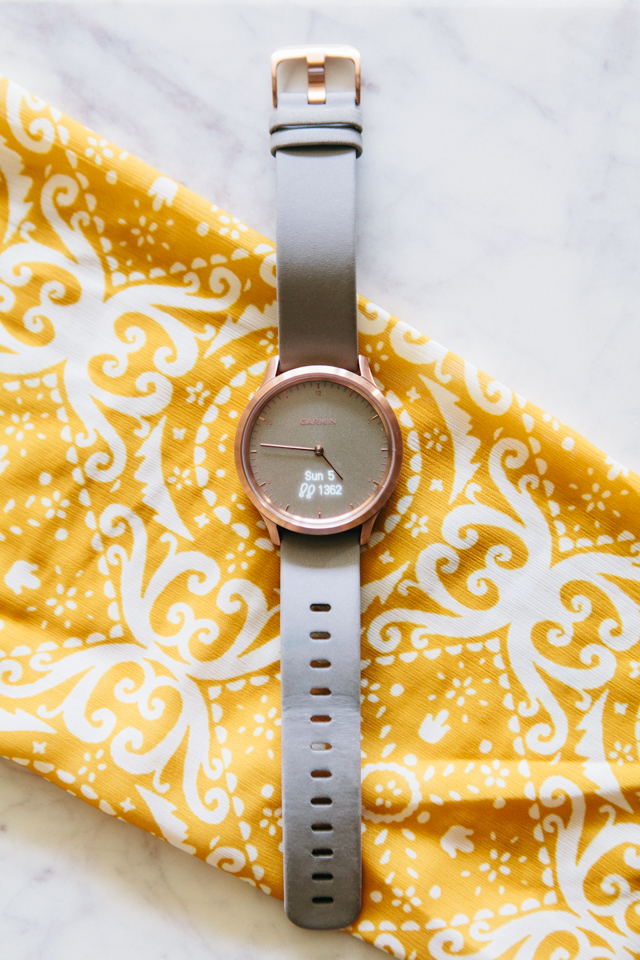 I've worn another smart watch for a few years and I stopped wearing it maybe last year or so (I can't remember it was so long!) My biggest issue with my other watch was that I needed to charge it every single day and honestly, I'm lucky if I remember to plug my phone in each night (and wash my face!). So I would end up with an uncharged watch in the morning and eventually I just stopped wearing it. I also stopped keeping up with my walks and my how many miles / steps I was tracking in a day because it would bother me that I would go for a long walk and nothing would be tracked. I'm in the 'that if it isn't logged, it doesn't count' club. If you're the same as me, then this watch is a huge encouragement. I can see my steps logged and see how close I am to my goal for the day or if I need to step it up and go on a longer walk to reach it. Having that data helps me stay motivated and encourages me to get up and move a little bit more when I've been sitting at my desk for too long. I also love, and I mean this, that I don't have to charge this watch every single day. So far I'm on day 4 and it's half way charged up and going strong. I always need a small margin of error with me and technology and I love that this watch let's me forget to charge it every day. In fact, it can last up to 5 days without a charge. This is perfect for people like me AKA those of us who forget to charge almost everything.
Another pro I've found with this watch is that I find the tracking to be extremely accurate. With my other watch, my steps and distance would be really off if I compared it to Bryan's watch, even if we walked the same distance and time. This was always a little discouraging as again, I'm a data for encouragement kind of person. With the Garmin watch, I feel like all my steps are counted and it makes me want to go even further. Another bonus — this watch accurately counts all your steps with your stroller! They mentioned to me that this was something that they worked on to make sure that strolling strides counted, too. (Apparently this is an issue with smart watches but Garmin has it figured out!)
If you like data, this is your watch. You connect with your phone via the Garmin Connect app and everything is right there from your heart rate, your stress levels, your activity levels and goals. You can even set personal challenges or join in on community challenges. Personally, I'm a compete against myself kind of girl, but if you like to join in on other move challenges, it's available for you! I also liked that I was able to select the different activities of exercise for my watch to follow along with, from walking to run to weight lifting, it tracks differently for each activity. I just feel like this watch really dials in on the true movement of my day and then gives me all of that data right back to me, which I love. It motivates me to keep going, to reach my goals and maybe even make some goals I wouldn't have made. Will I hit my goal of 10,000 steps everyday this week? No one can answer that except my watch. 😉
You can save $50 off this watch from now until May 11th (price is shown with discount!) A few of my favorites below! If you're looking for a smaller, non-watch face version, find this one here! You can see all of Garmin's smart watches and wearables here!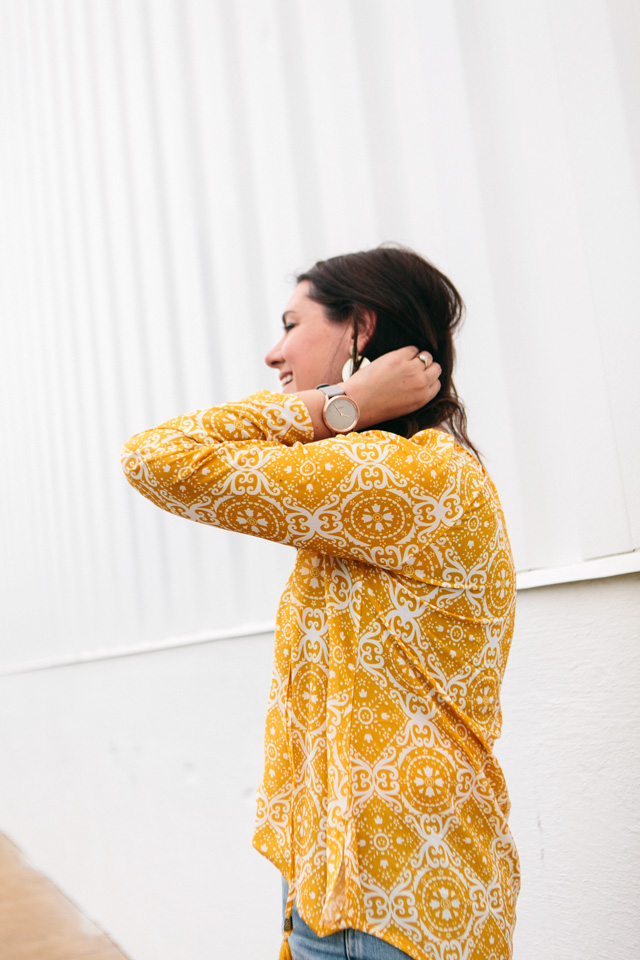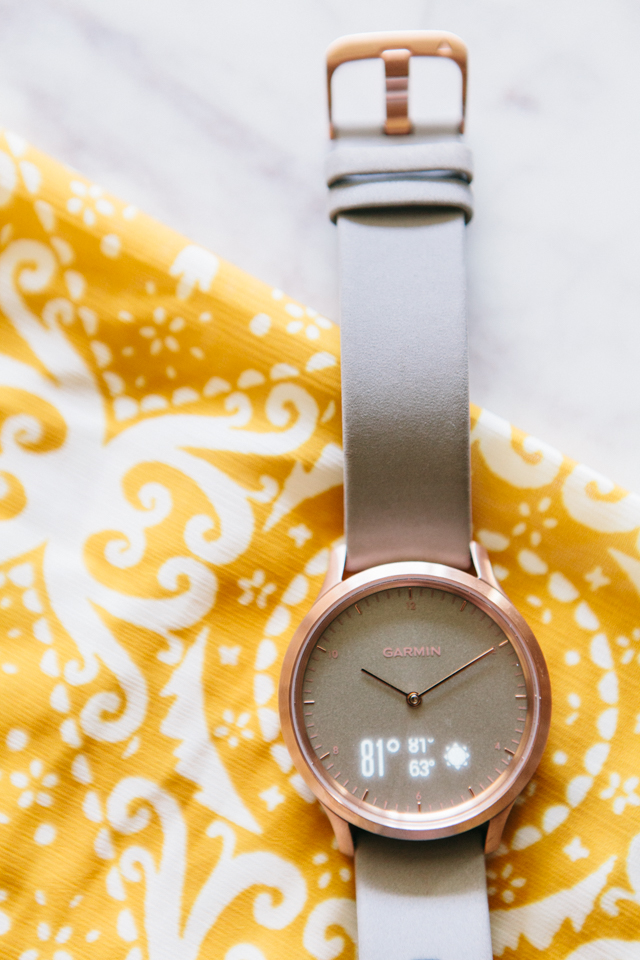 ---
Special thank you to Garmin for collaborating on this post and providing me with this watch! It's my new favorite. All thoughts and opinions are my own. Thank you for supporting the brands that support this blog!