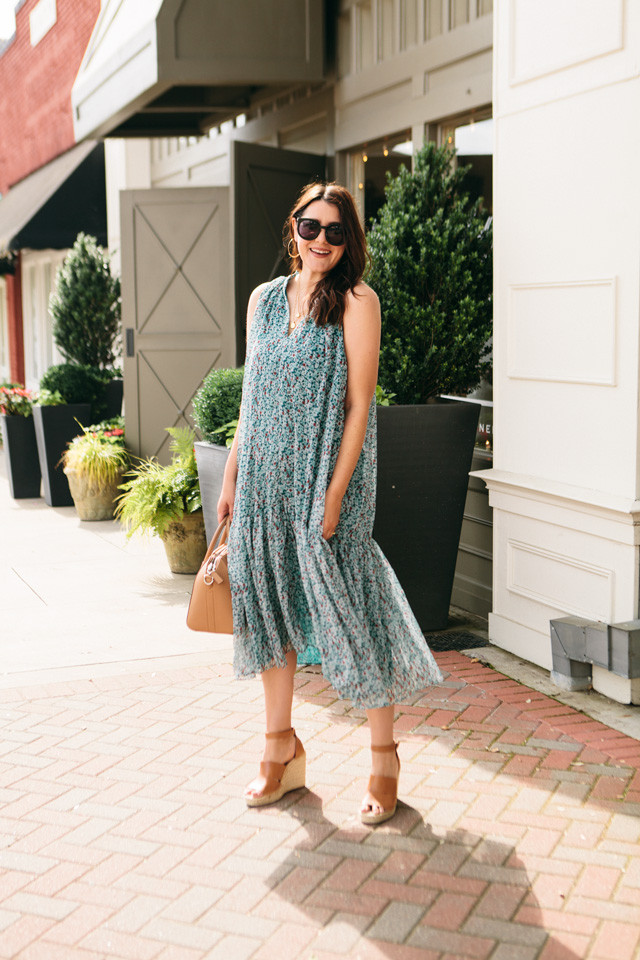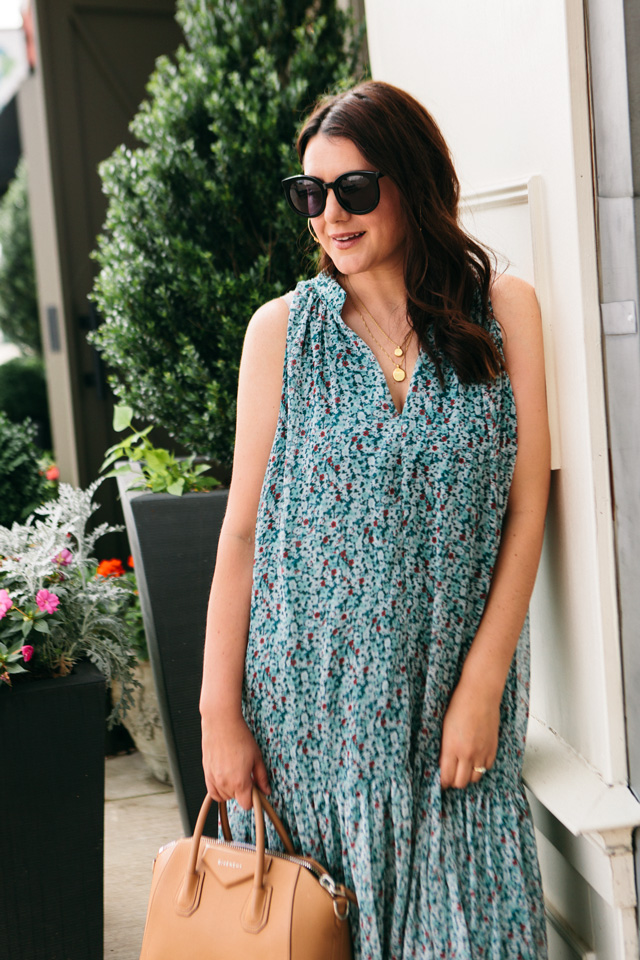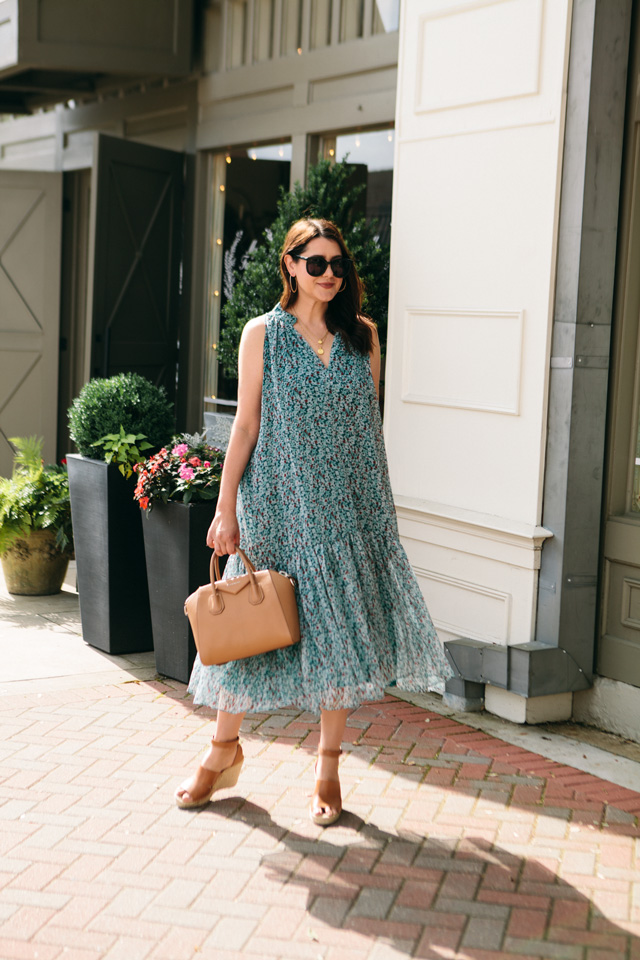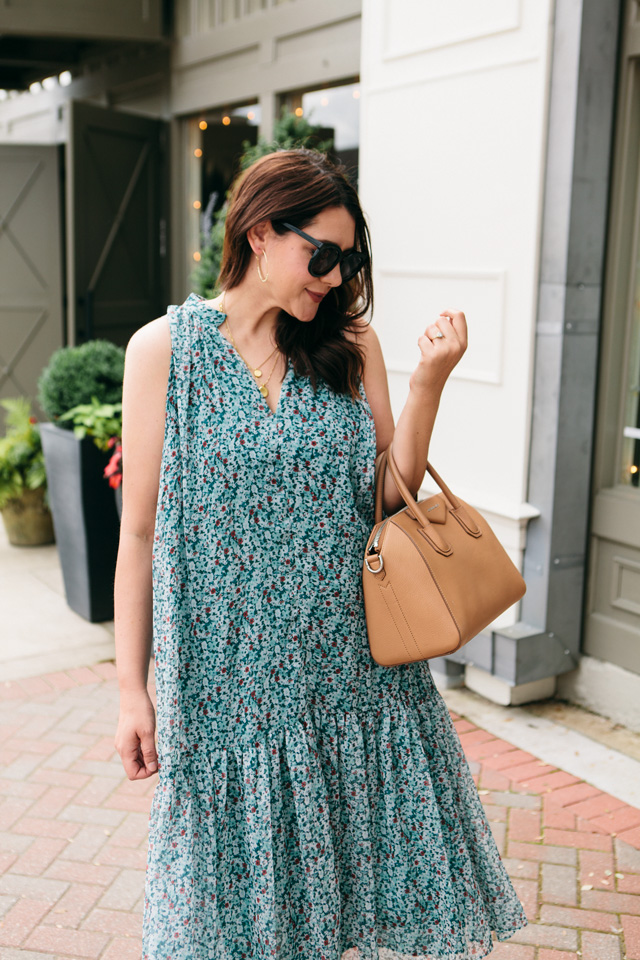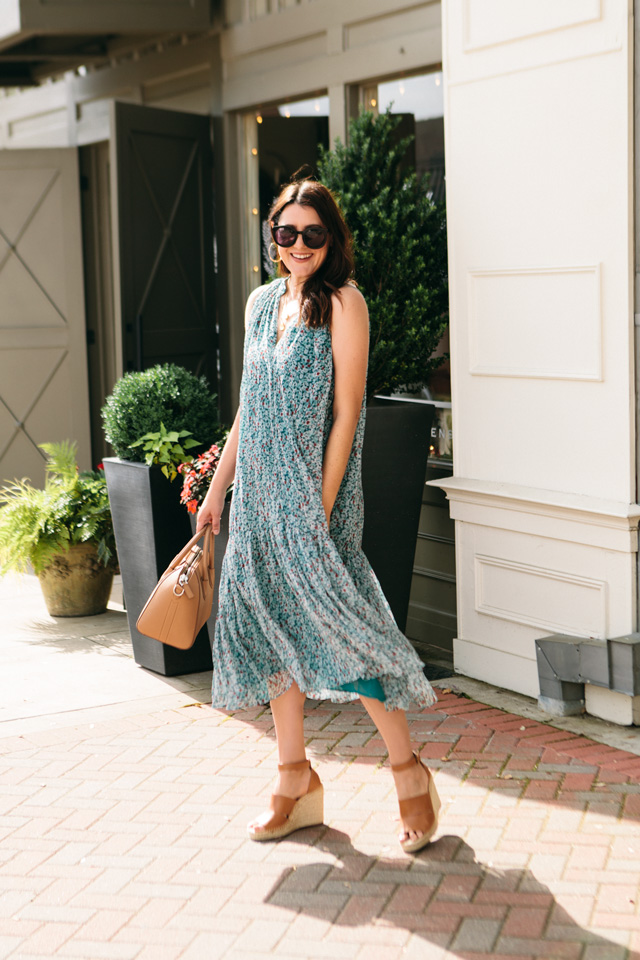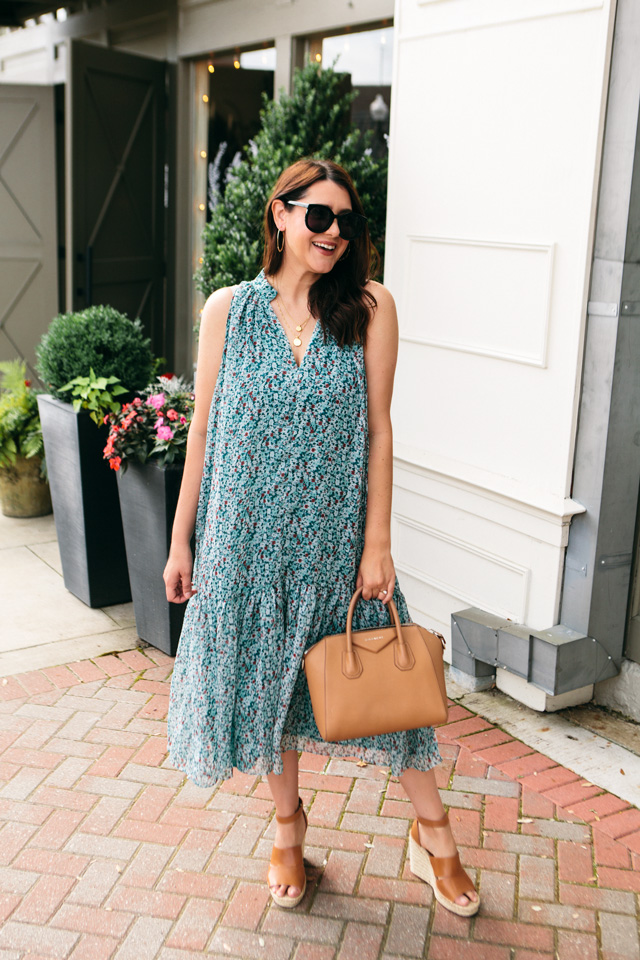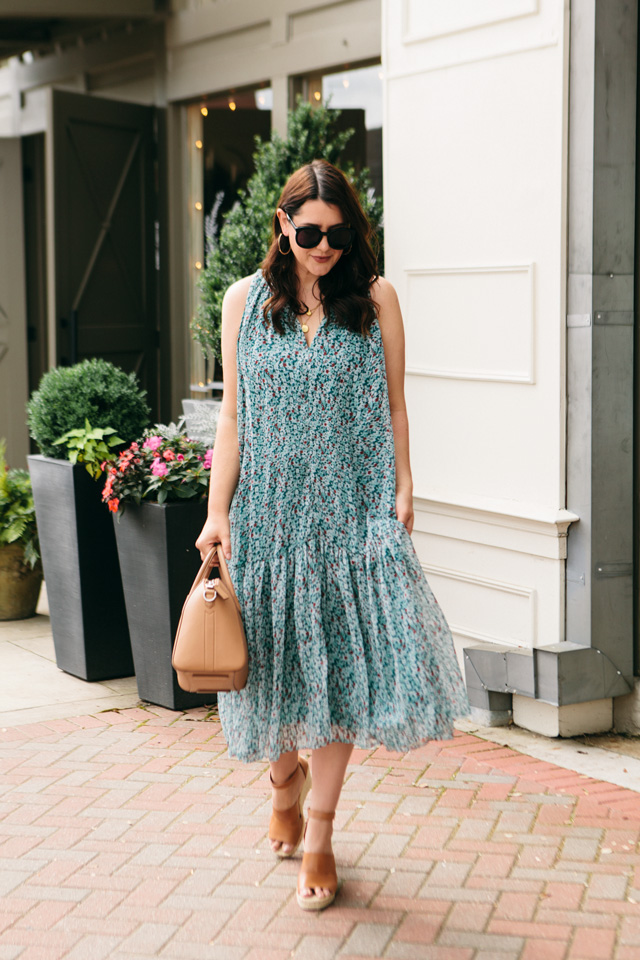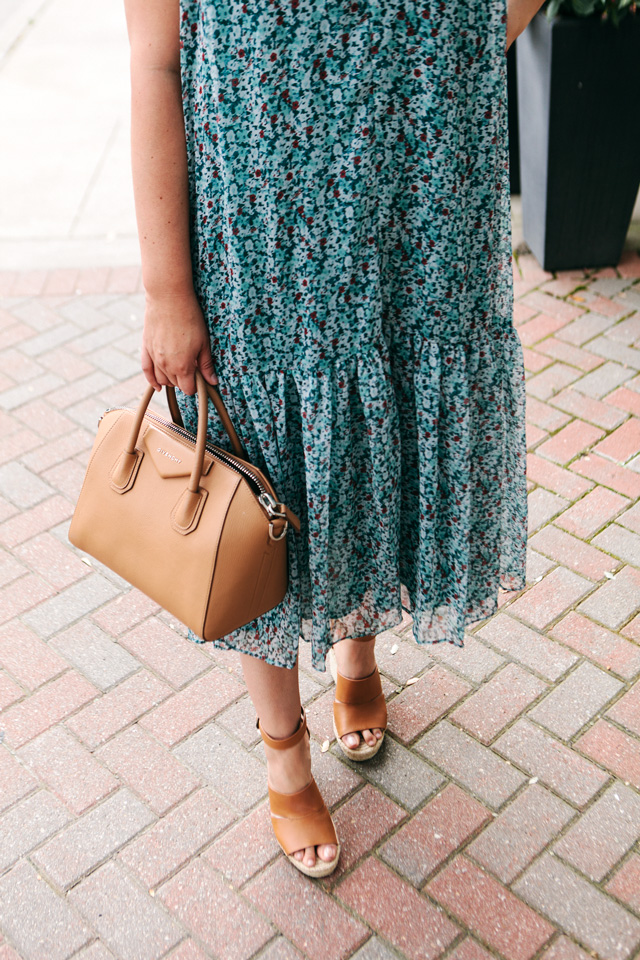 How do you feel about maxi dresses? I can never tell if they are polarizing or not. I feel like some people love them and have a ton of them, or they have zero maxi dresses. How do you feel about this style? Maybe I'm wrong, but I feel like you are either team maxi dress or you are not at all. I for one am team maxi dress because they are the easiest way to feel dressed up OR they are the easiest casual piece to throw on this summer with sandals. You can go either way with a maxi dress and that is the beauty of this style.
Since I did a sponsored post with Wal-Mart earlier this month, I ended up ordering a lot of things online just to see what I'd like. This dress was one of them and I *almost* shot this dress for the sponsored post but when we shot it, it was with flats (which works in person) but for photos, I decided it needed heels.  And guess what? I was right. This dress comes alive with heels! Look at the flowy bottom and the ruffle, just living their best lives with these heels. I was giving the best twirl I could possibly give and look at that dress give.
Okay enough of the romantics, let's talk function: This dress is super comfortable. It's fully lined, top to bottom and it's pretty lightweight for summer. This is the green colorway, but it also comes in blue! You can find this dress here. I would say it runs true to size, but unless you're petite or in between sizes, size down. I am in the medium and that's true to size for me.
I rounded up a few other options under $50!
I picked up these wedges over the weekend. I've been needing to find a replacement for the mules I wear non-stop (they sold out last summer and I keep wearing them on here, much to your chagrin) and after way too much back and forth between this pair I'm wearing and this pair here, I decided on these. I could not be more excited for them, they feel like a mix between my favorite mules and this pair of espadrilles I've worn to smithereens. With over 600 reviews, I don't think I'm the only one who likes these wedges!