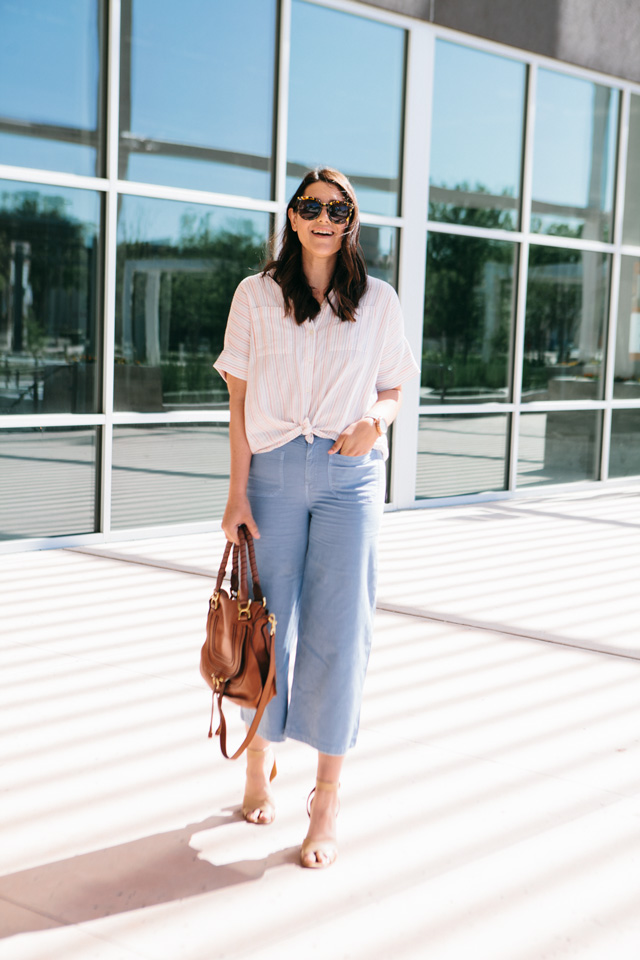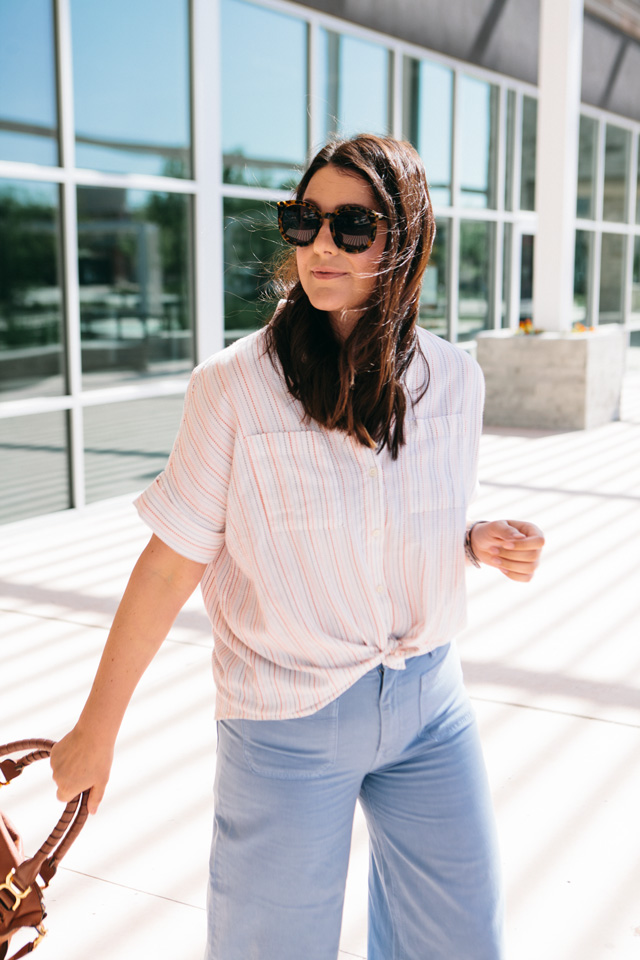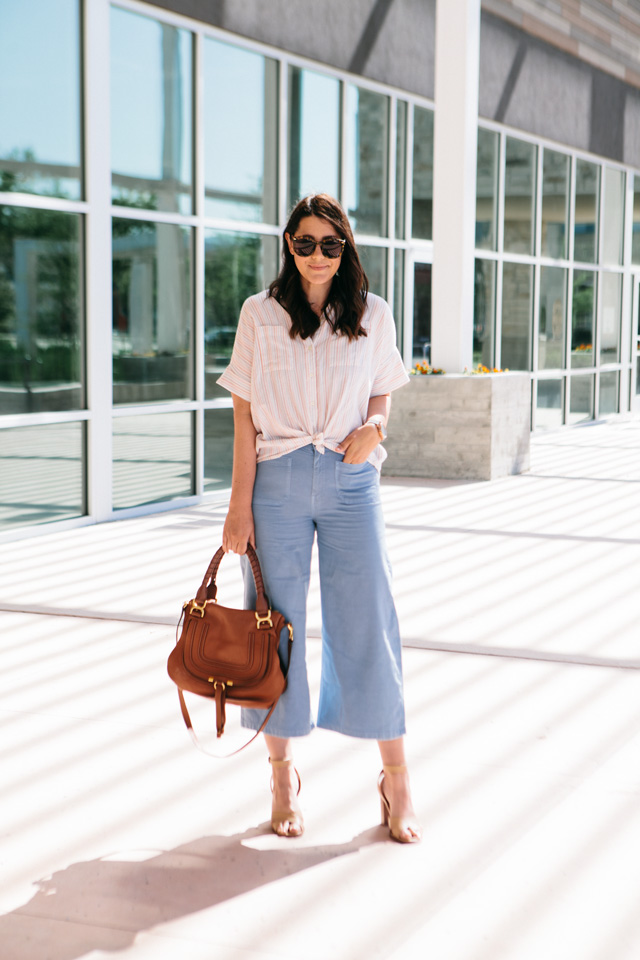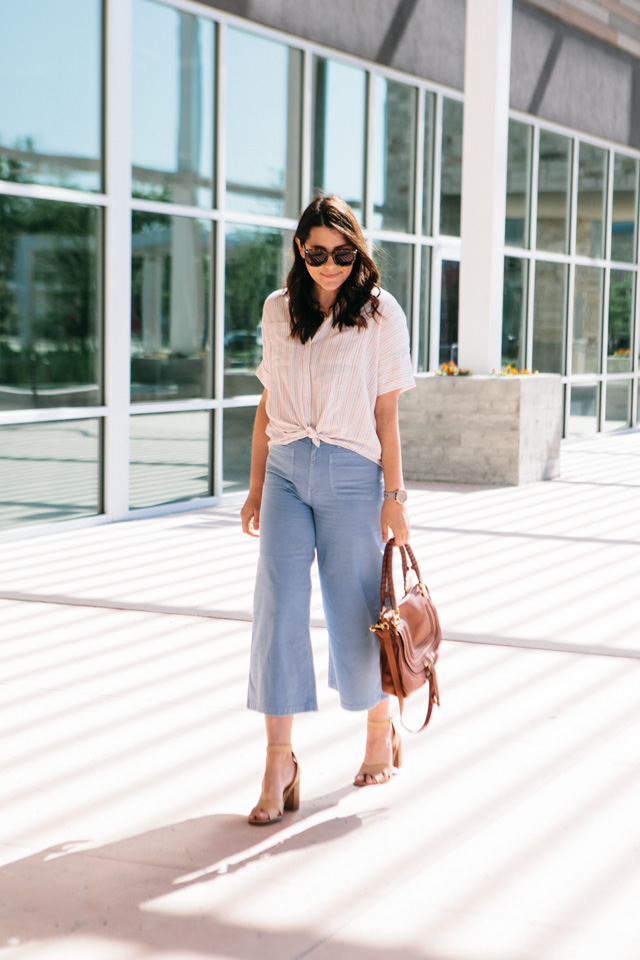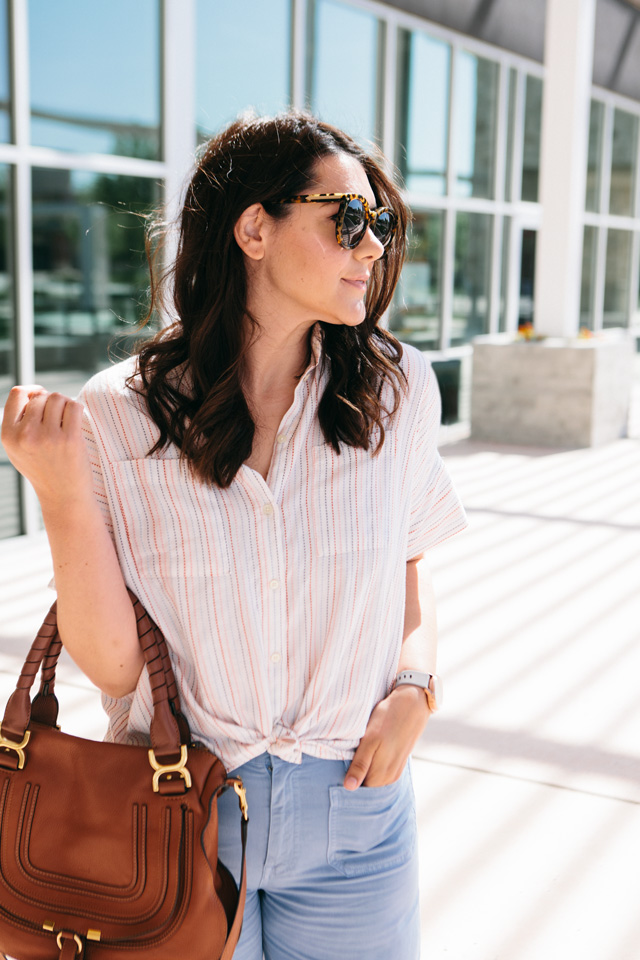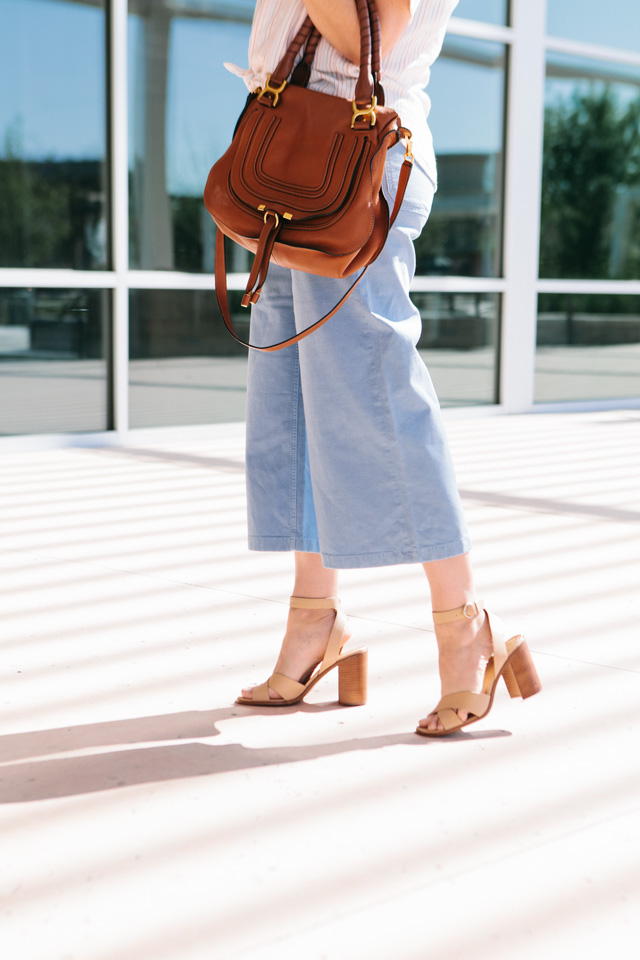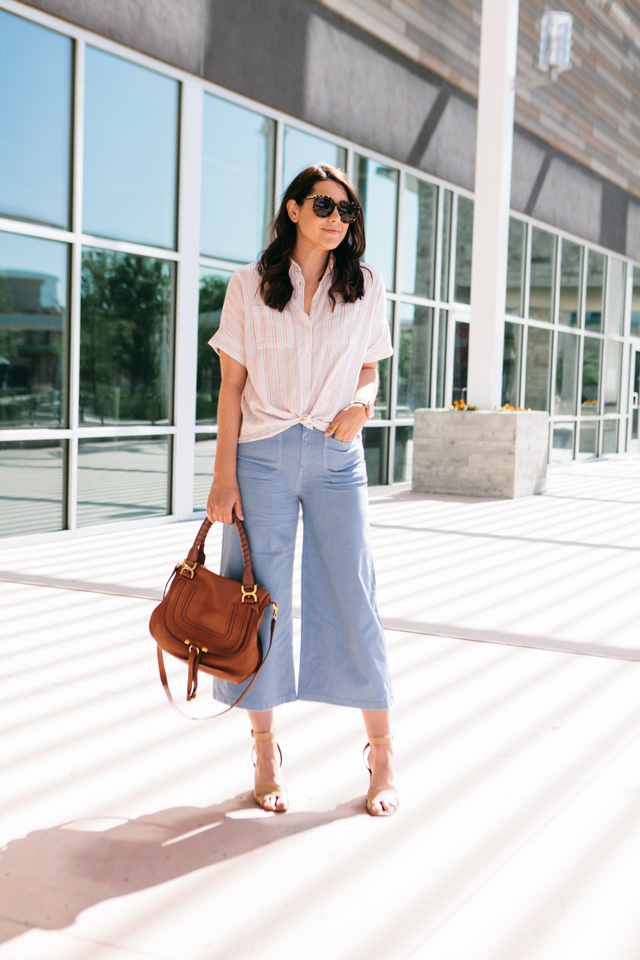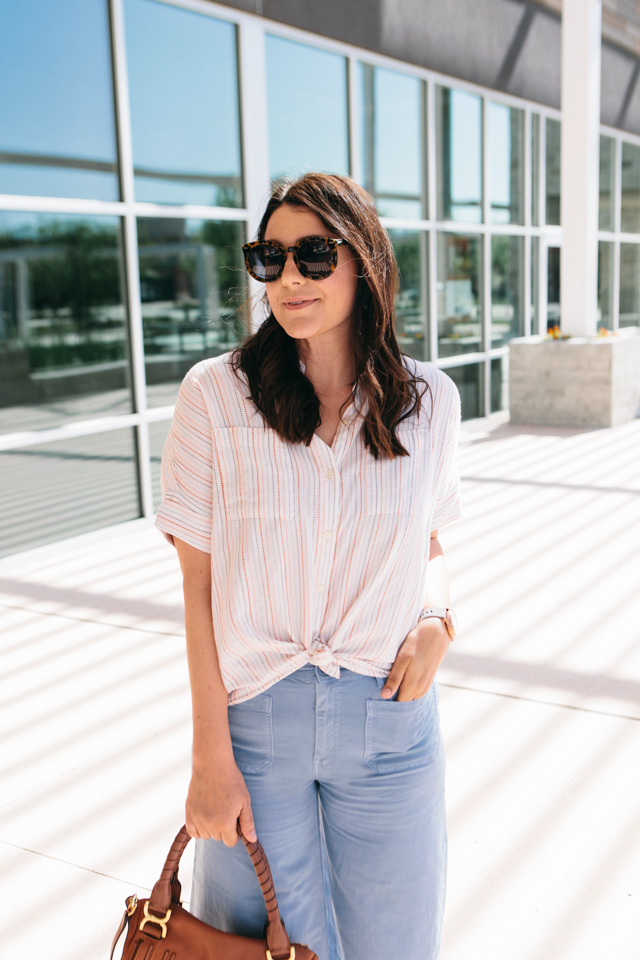 I have been haunted by wide leg pants lately. Not in a 'BOO!' kind of way but in a way that they just won't leave me alone. I see them everywhere — on blogs, on Instagram, on a random girl that was just minding her own business and I ran up to ask her where her pants were from because I had had enough. I get it, Universe. You want me to have these blue wide leg pants for some reason. (By the way, she told me they were from J.Crew and I got my ass to J.Crew so fast.)
And now I am fully enlightened. I know the reason why I needed these pants. It's because THEY ARE AWESOME and COMFORTABLE and I WANT TO WEAR THEM EVERY DAY. I'm so glad I took the plunge on this arguably random pair of pants. I mean a) they are pale blue b) they are wide leg and c) they are cropped. In the past, I'm pretty sure I've been against all three of these attributes when it came to pants and here they are colliding together in one pair and I am 100% on board. Not only am I on board but I'm the freaking captain of this blue wide leg ship. You guys, trust me when I say you gotta get you a pair of wide leg crop pants. They are good for it.
You can find this pair of J.Crew Wide Leg Pants here! (on sale!)
I've gathered a few other colors of this J.Crew pair as well as an Everlane and Madewell pair too, below!
This top has been a favorite on my Instagram and if you're thinking that you're just now seeing it here for the first time, you'd be right. I've posted it a few times to Instagram and boy, did you guys love it! It's a favorite of mine as well. How can I argue with subtle rainbow stripes and on one of my favorite fits of a Madewell top? This is the Courier Shirt, which I hate to admit that I have a lot of. Here is the problem: THEY KEEP MAKING GOOD VERSIONS OF IT AND I KEEP BUYING IT. So, Madewell, you are actually the problem here. Definitely not my weak version of self-control.
You can find this top here, by the way!
This post was wild and weird. Thank you for coming to my TED Talk.