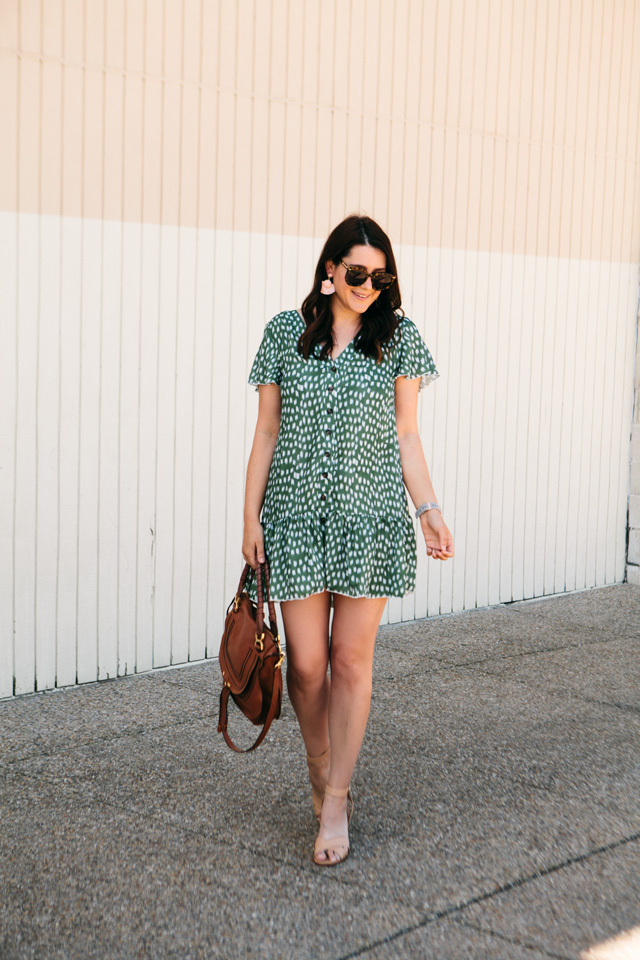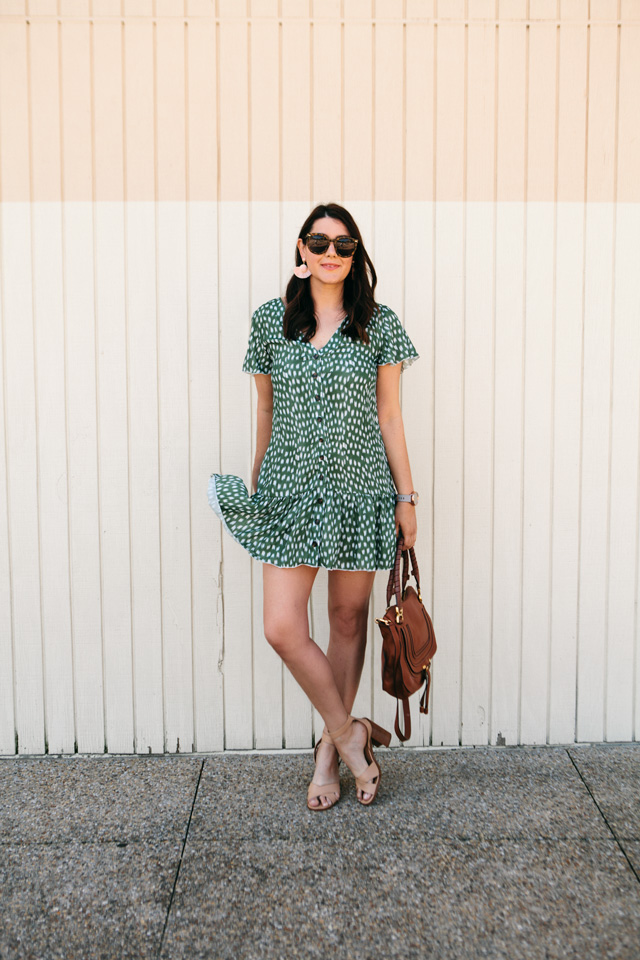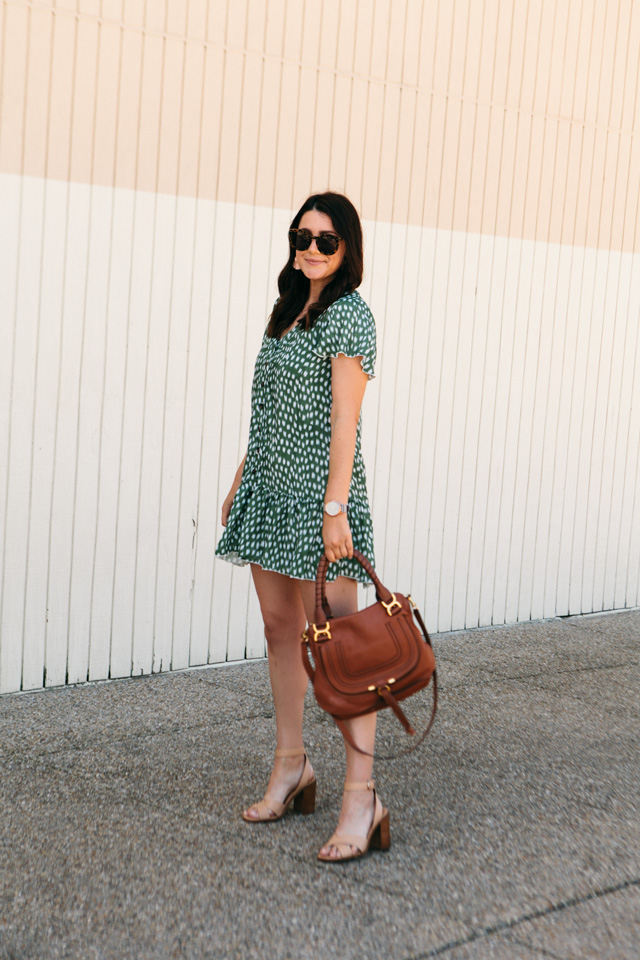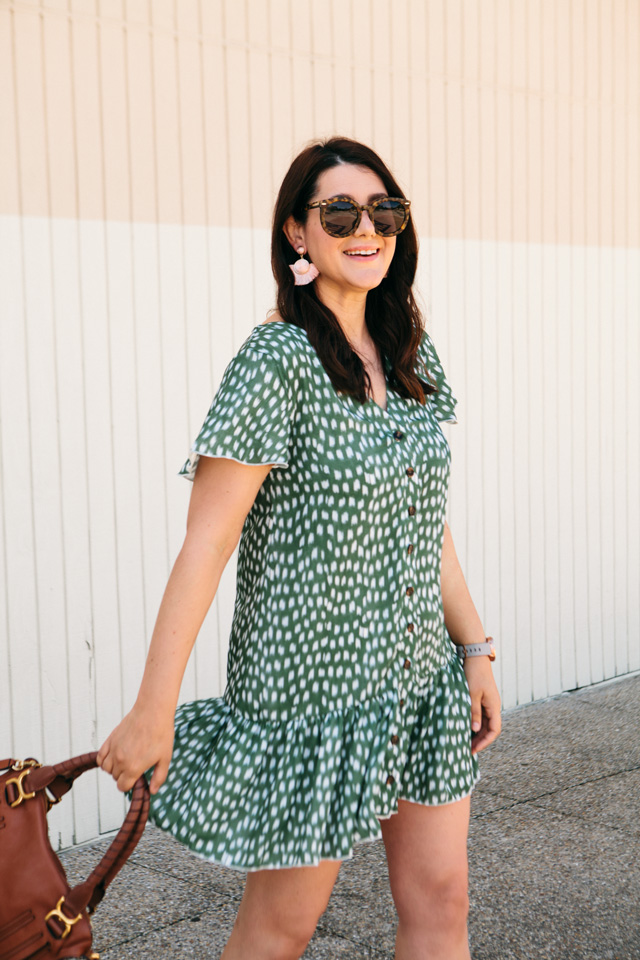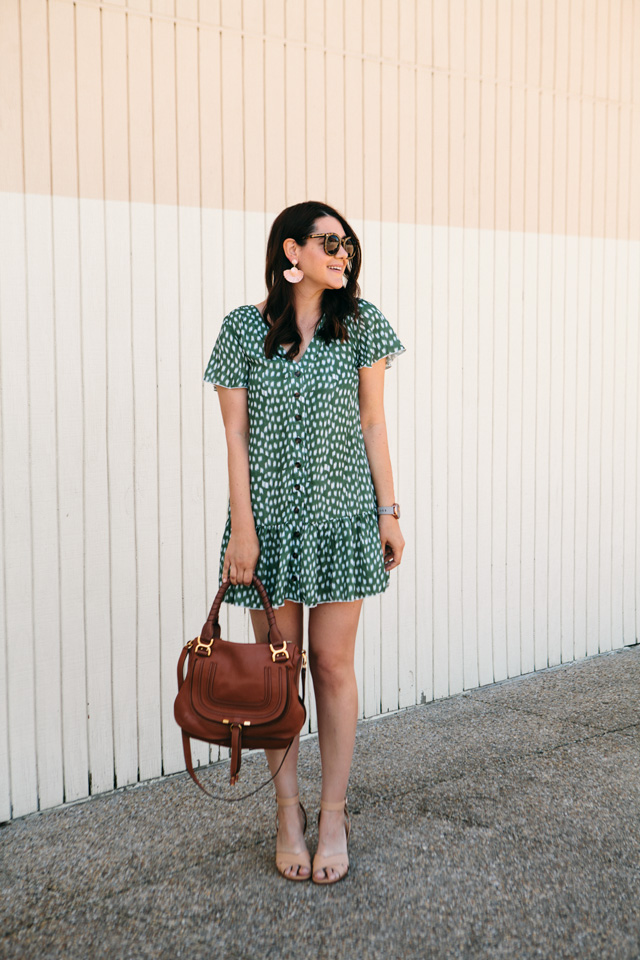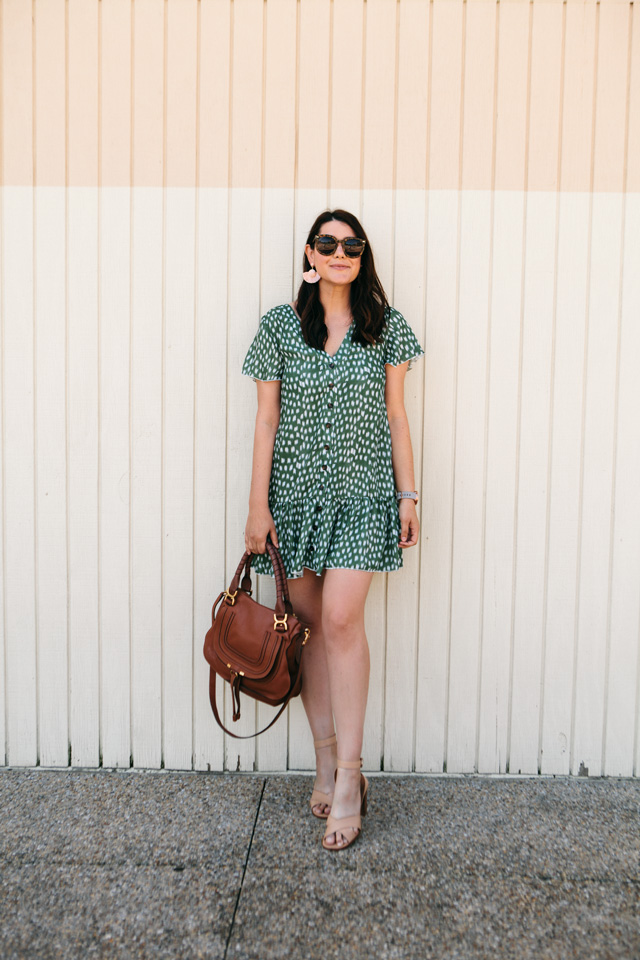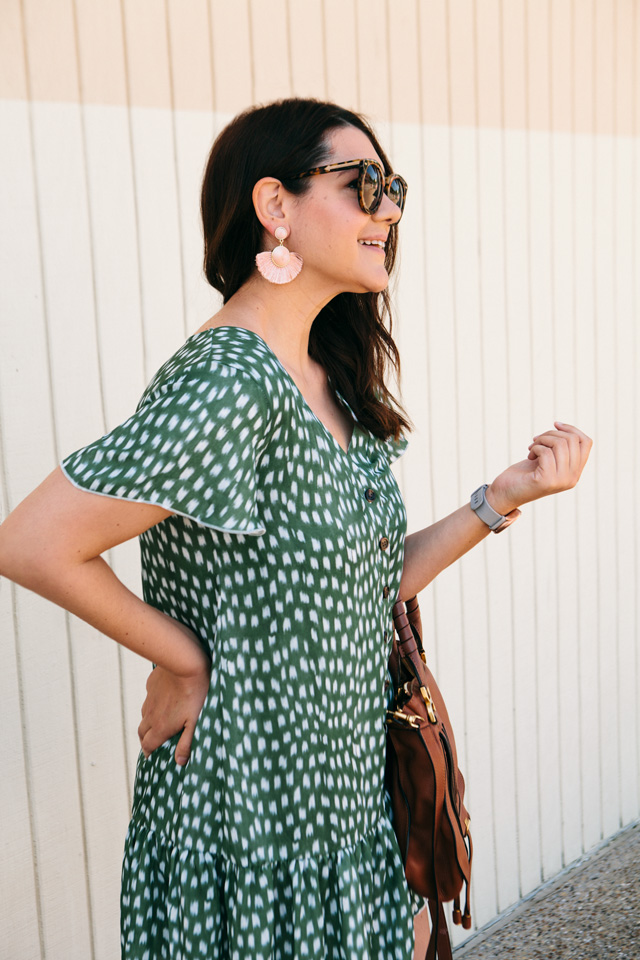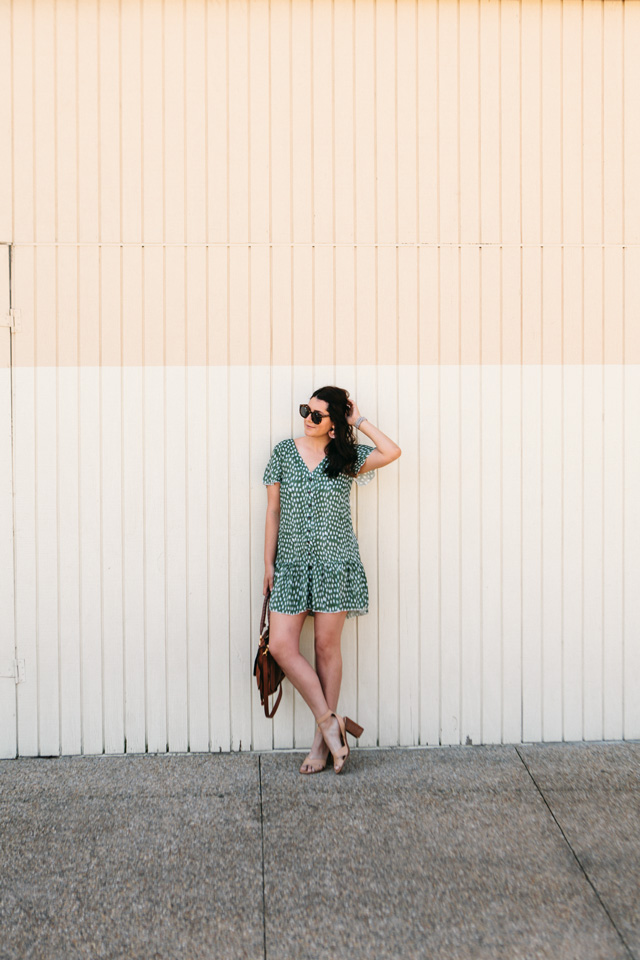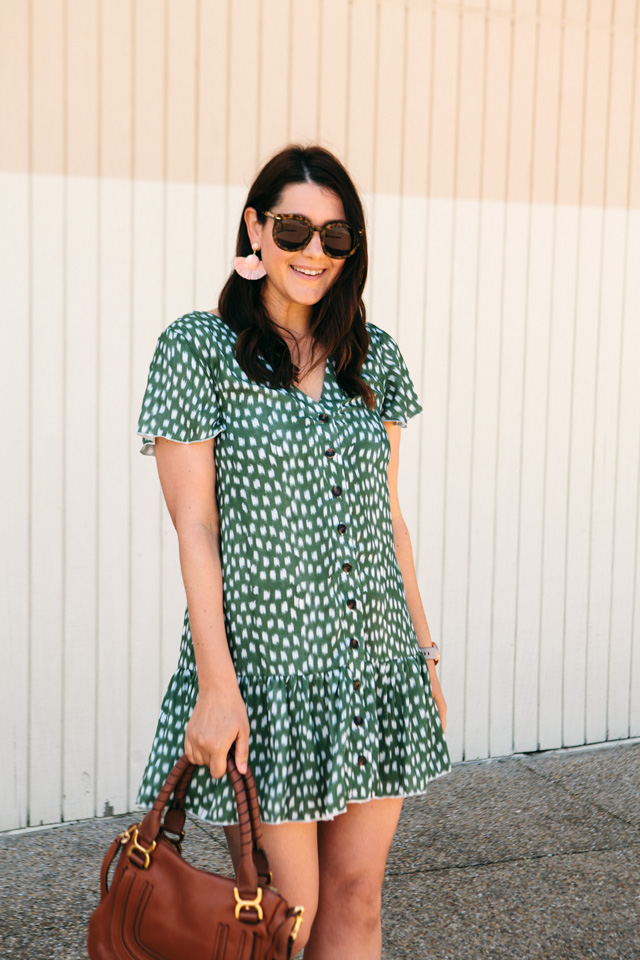 This post could not come at a better time with summer just around the corner (or maybe even just spring for some of you guys up north!) We've been having a ton of sunny days and the weather has just been perfect for a dress like this. This dress I stumbled upon on Amazon as I was searching for a few things to do a try-on here in a few weeks! I just couldn't wait for the try-on before I photographed this one for a post. I wore this on Sunday for a little brunch action with B. It's patio weather for a few more weeks here before it gets so hot and miserable. This dress is the perfect toss on for spring and summer because you can dress it up (like here) or you can easily slip on some sandals and feel ready to go! I love any one-piece that is easy to wear on the go in the summer.
This dress is under $25 and you can find it here. The fabric is a sateen type feel, so it feels slinky and not scratchy. It's not lined but I felt fully covered and there is no sheerness to it. I sized up to a large for length and chest room and I'm so glad I did. I'm typically an 8 or medium in dresses and I'm 5'9″ for reference. If you don't need length and/or chest room, then stay true to size. The reviews are also really helpful in trying to decide which size!
You can find this dress in many colors here!
PS: noticed my Garmin watch here? It looks great with a dress right? I love that it's so versatile! Also, update on my post from Monday, it finally died yesterday! From Thursday to Wednesday it held a charge! I'm obsessed with this little guy. You can find this watch here!