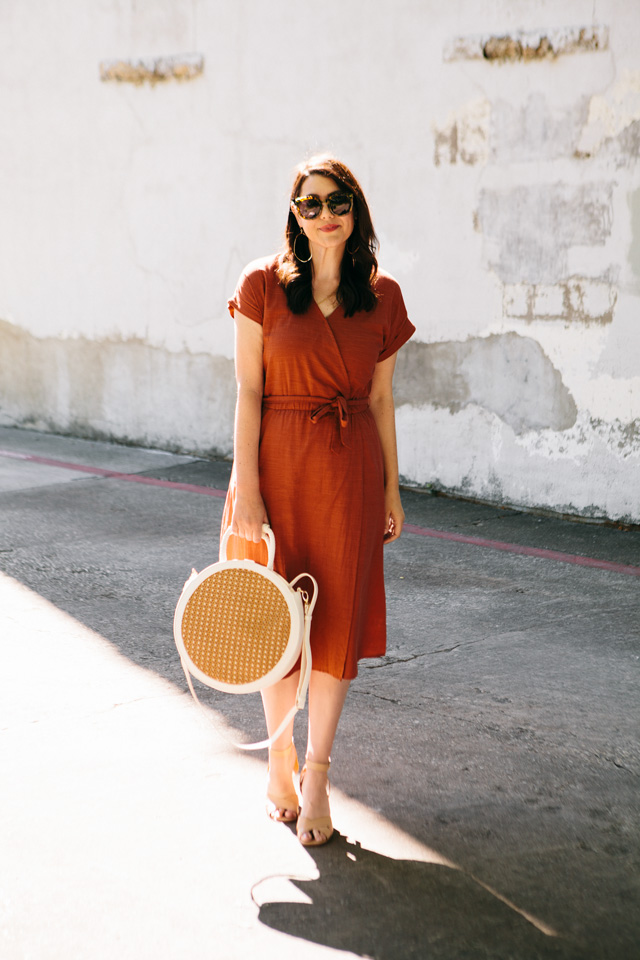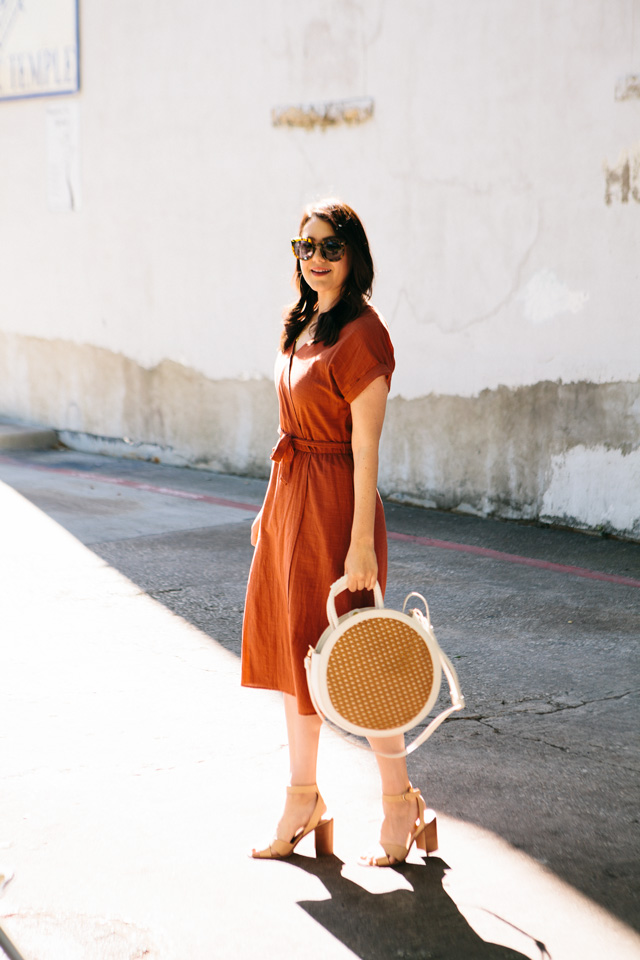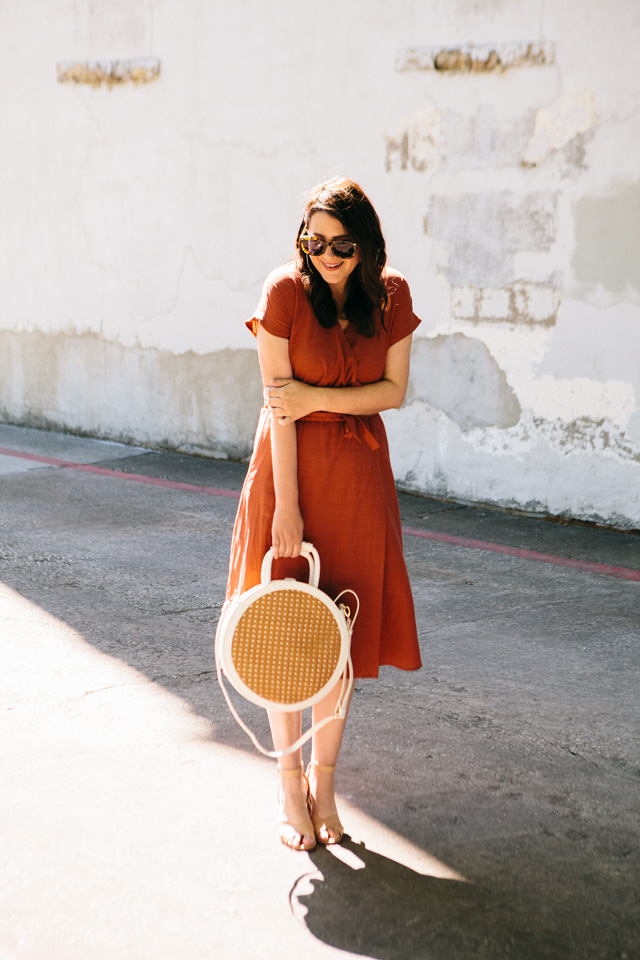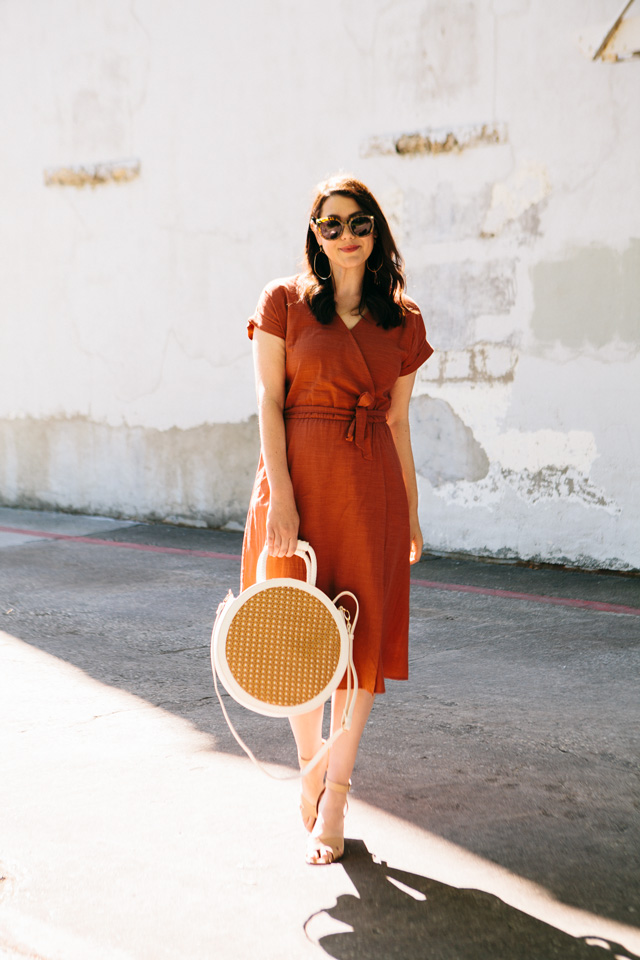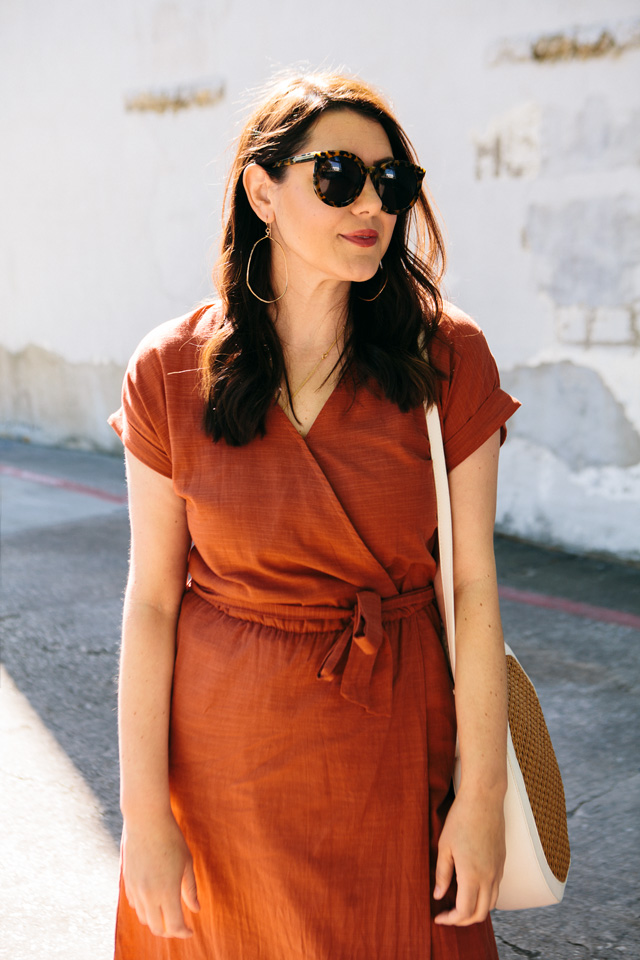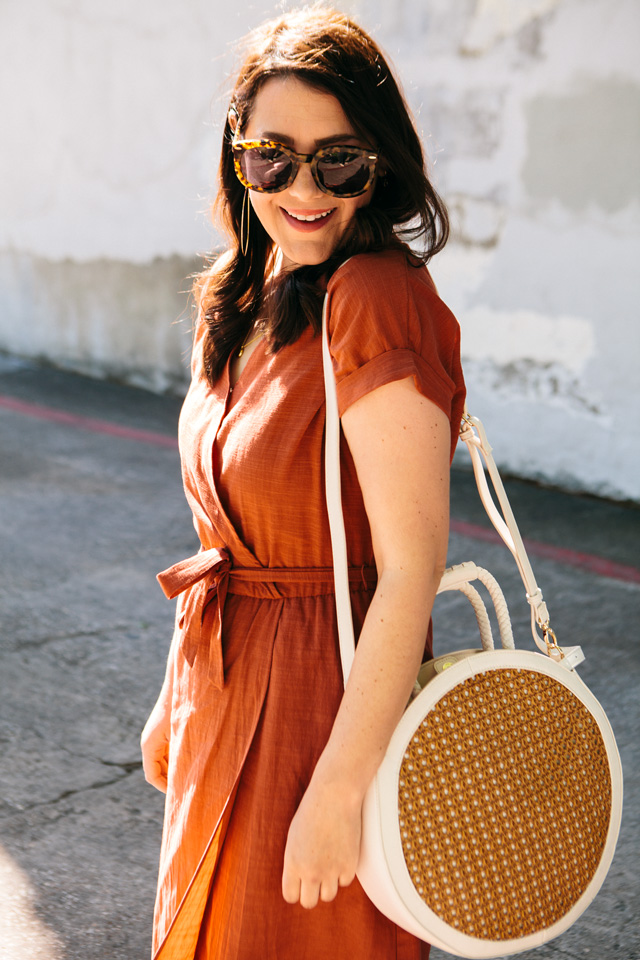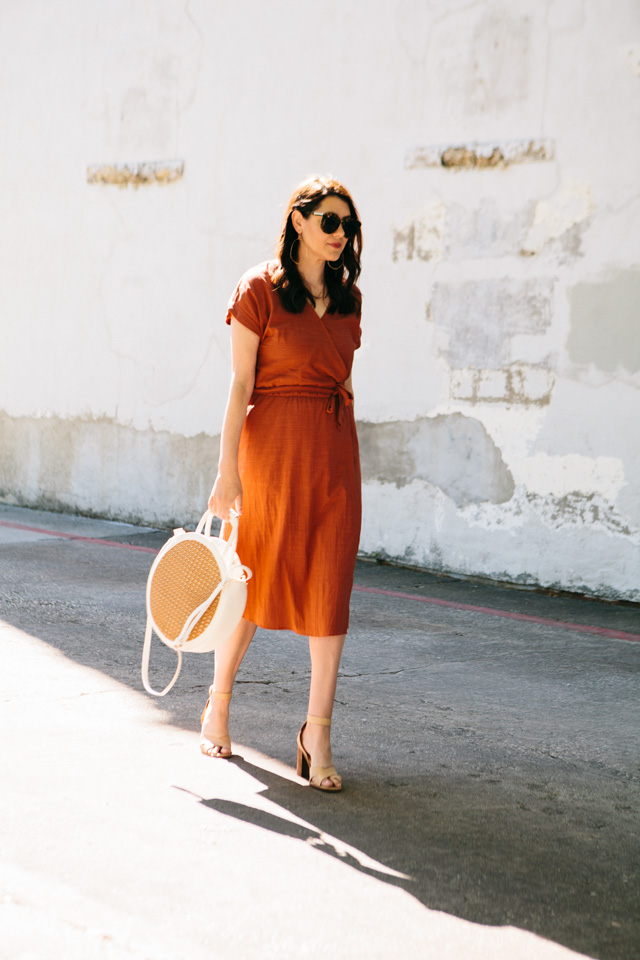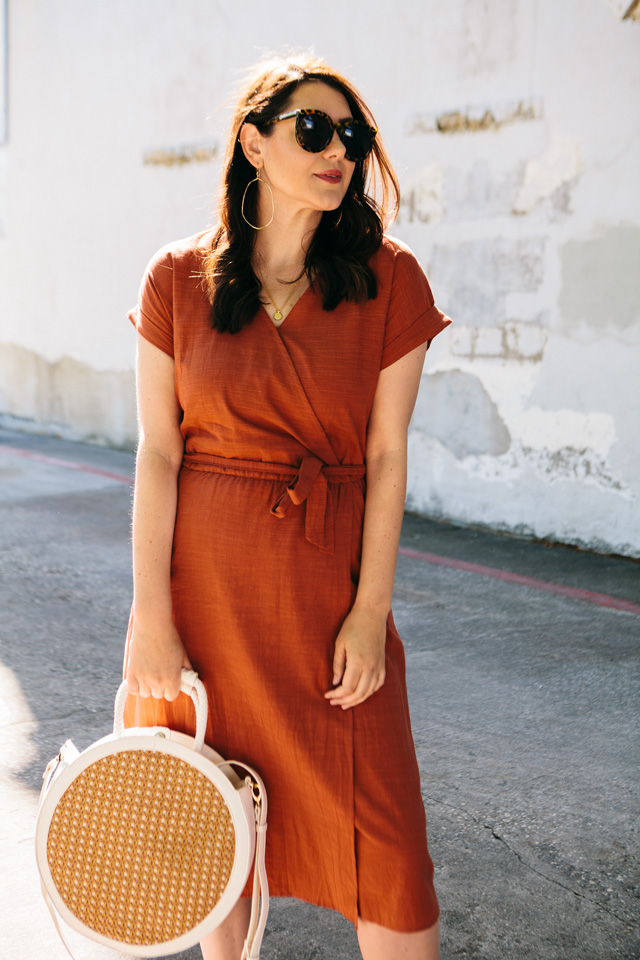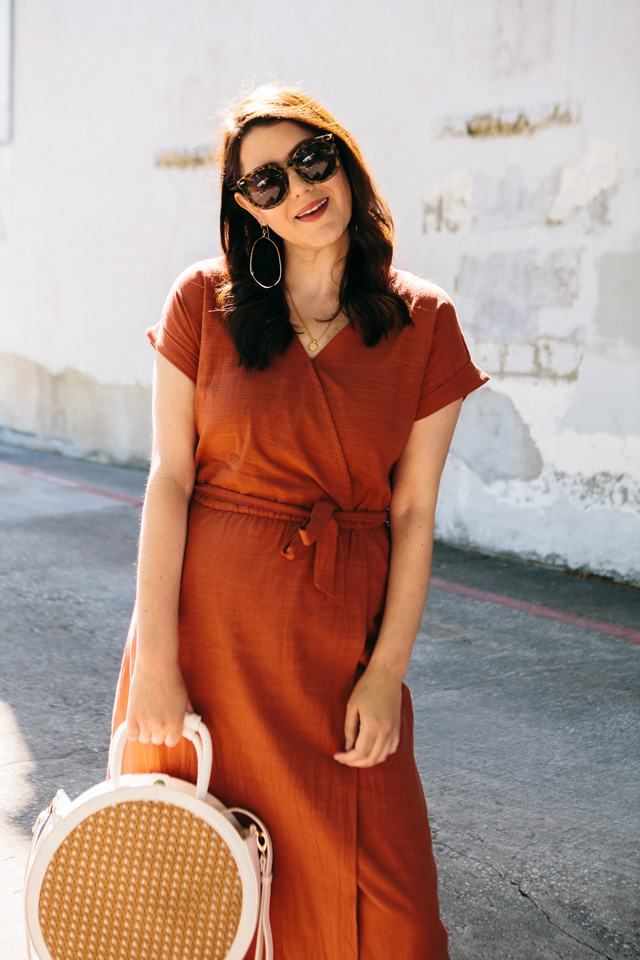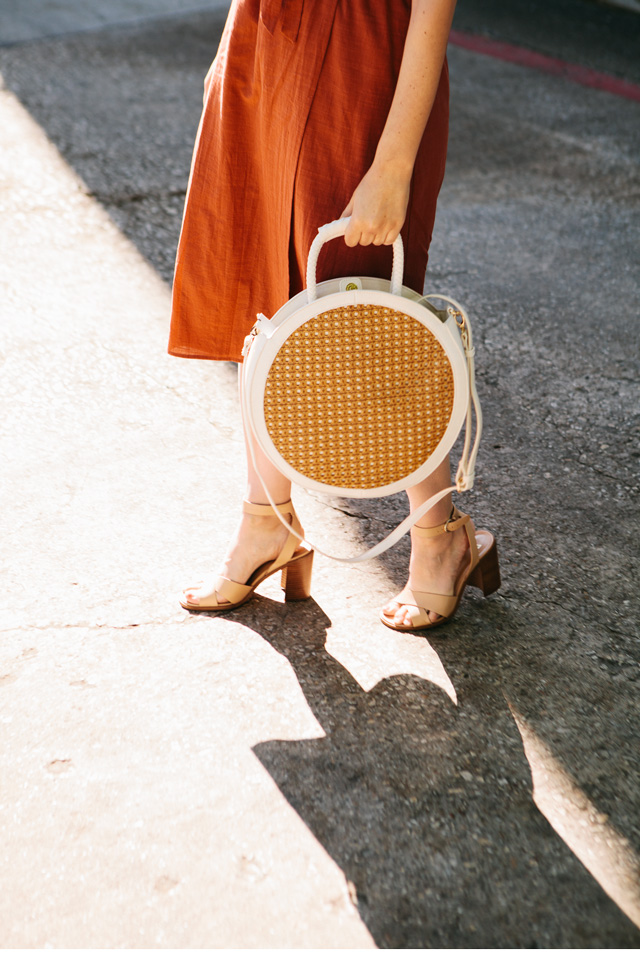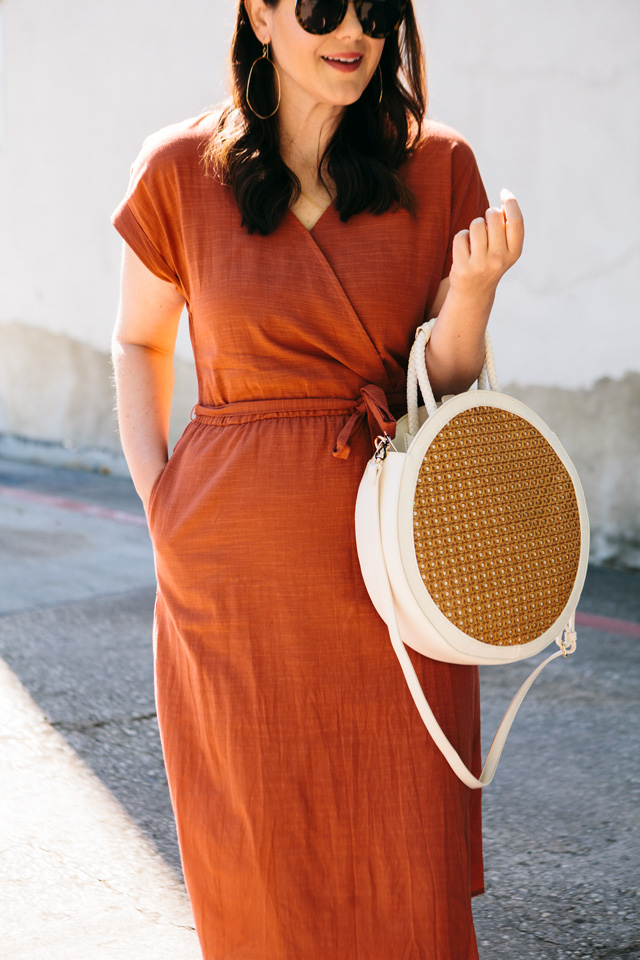 Do you ever find a dress that you think, haven't I seen you before? I feel like I've seen this dress in Madewell before, in seasons past. And maybe it just reminds me of Madewell, because it is very Madewell-esque. But it's actually from Target! If you watched my try-ons, you'll remember this dress! I got a lot of messages on this dress, in particular, some said they loved it, other's said they try it and didn't love it because of fit! So my thoughts on finding the best fit with this dress are below!
This dress, I find, tends to run a bit big. I am in the medium, and while I am a solid medium or 8 in dresses, I felt like there was a lot of room in this wrap dress. I didn't feel like my chest was going to pop out and surprise anyone, there was no pulling at the button closure, so for me, this was a plus. But if you are smaller chested, I would size down for this reason. Because there is plenty of room for bigger chests in this dress if you run small on top size down! Another note, I am tall — I'm 5'9″ with a long torso. So if you are on the shorter side, I would also suggest to size down one. I also think that this dress can look just as cute with a more midi-length if the hem lands lower on your legs than on mine. A midi dress with a heel is such a classic look, so I truly think this dress can work for anyone! You just have to find the right-for-you size.
Every time I wear these earrings I get a lot of questions about them, which is why I tend to wear them on the blog every so often. These earrings are from a local boutique circa 2013 (a sweet gift from Bryan, in fact!). I didn't know the designer since they were a gift, but I've tried to round up some similar oblong hoop earrings below.